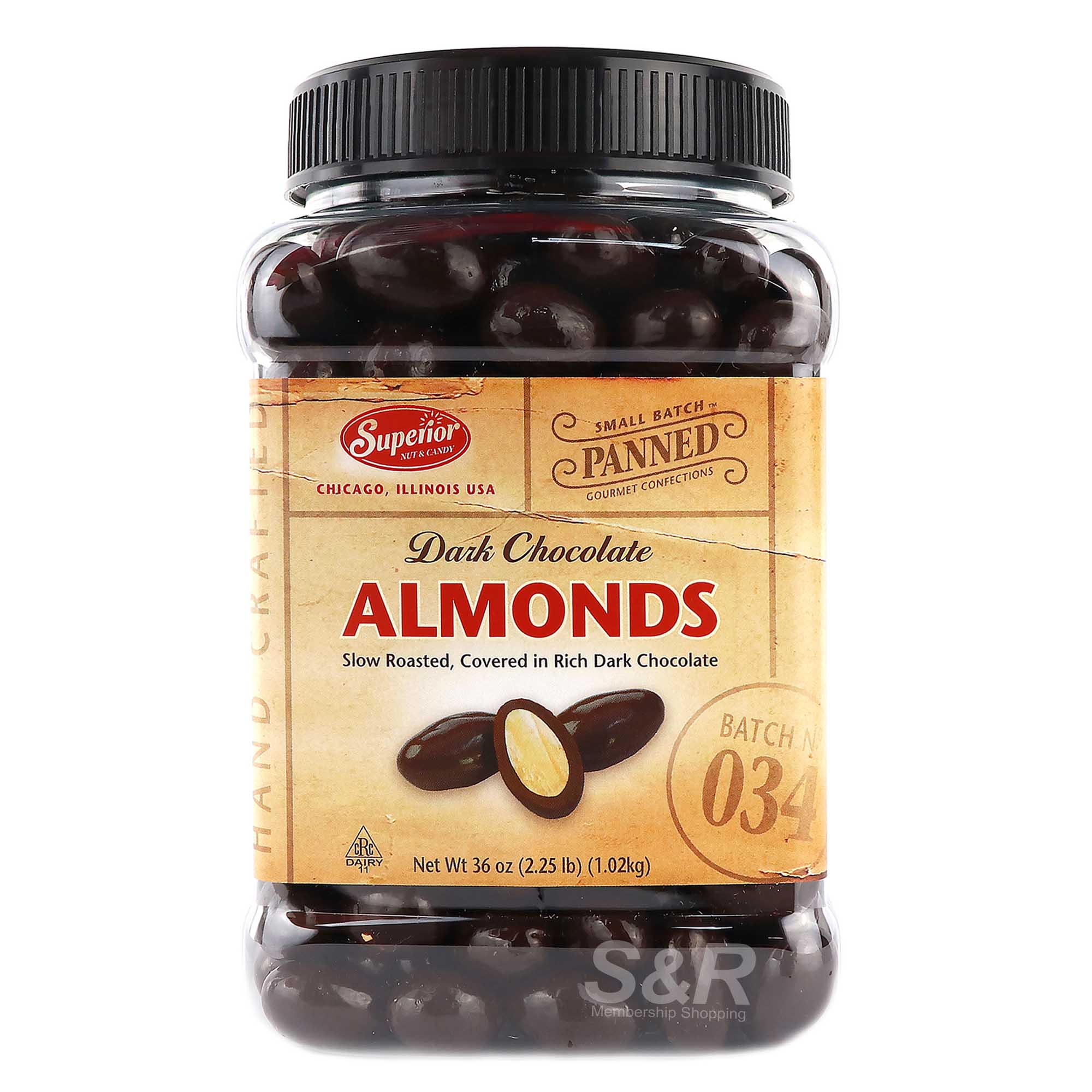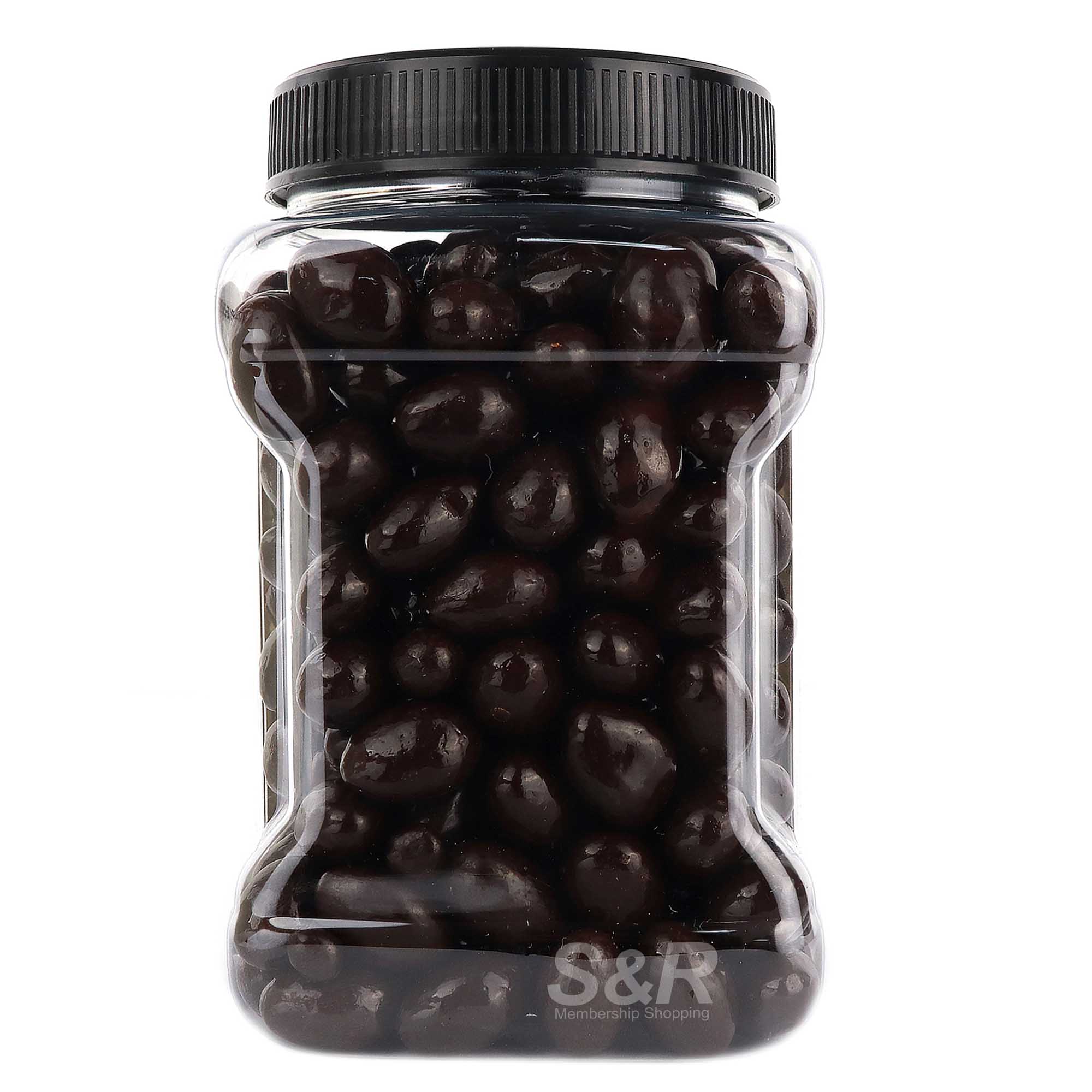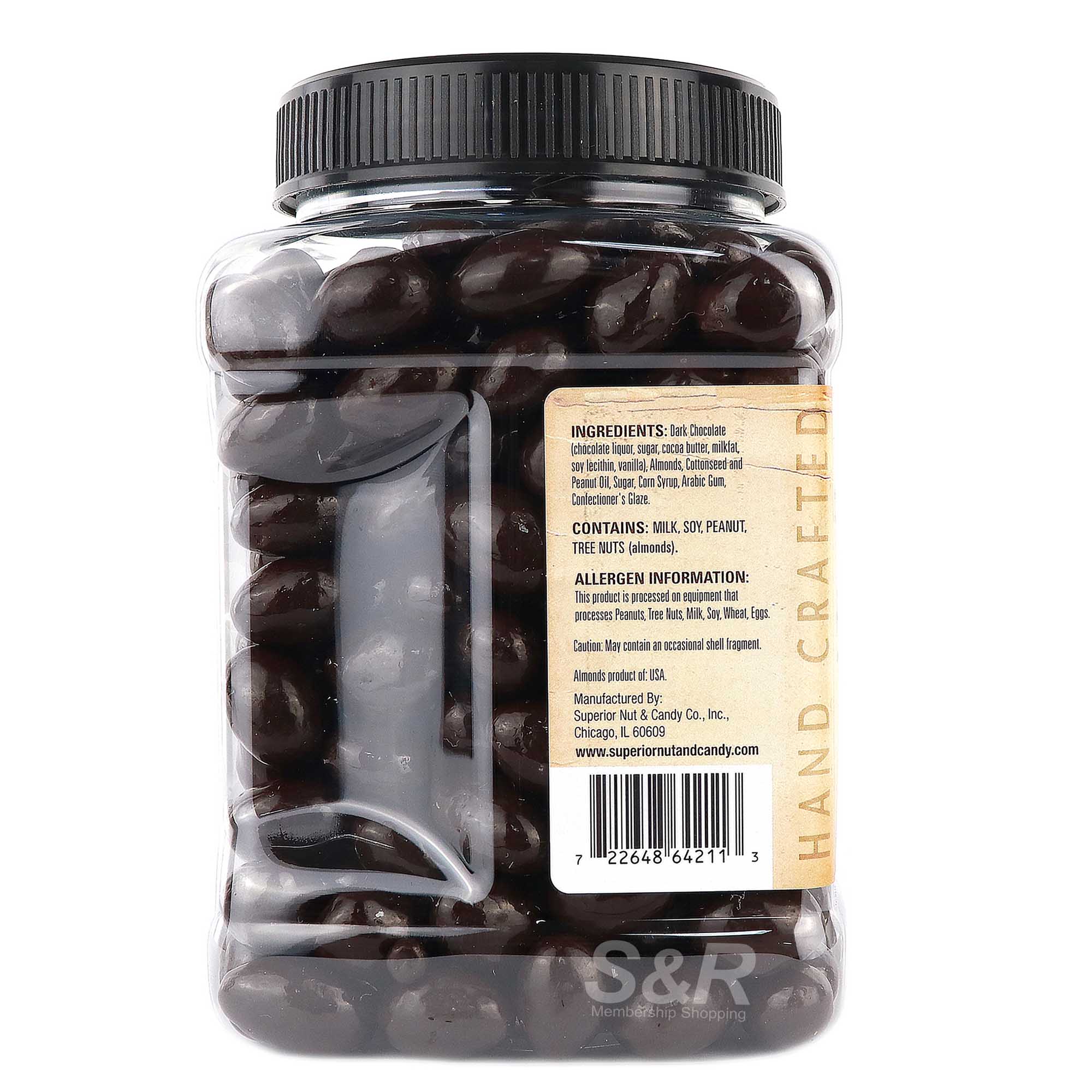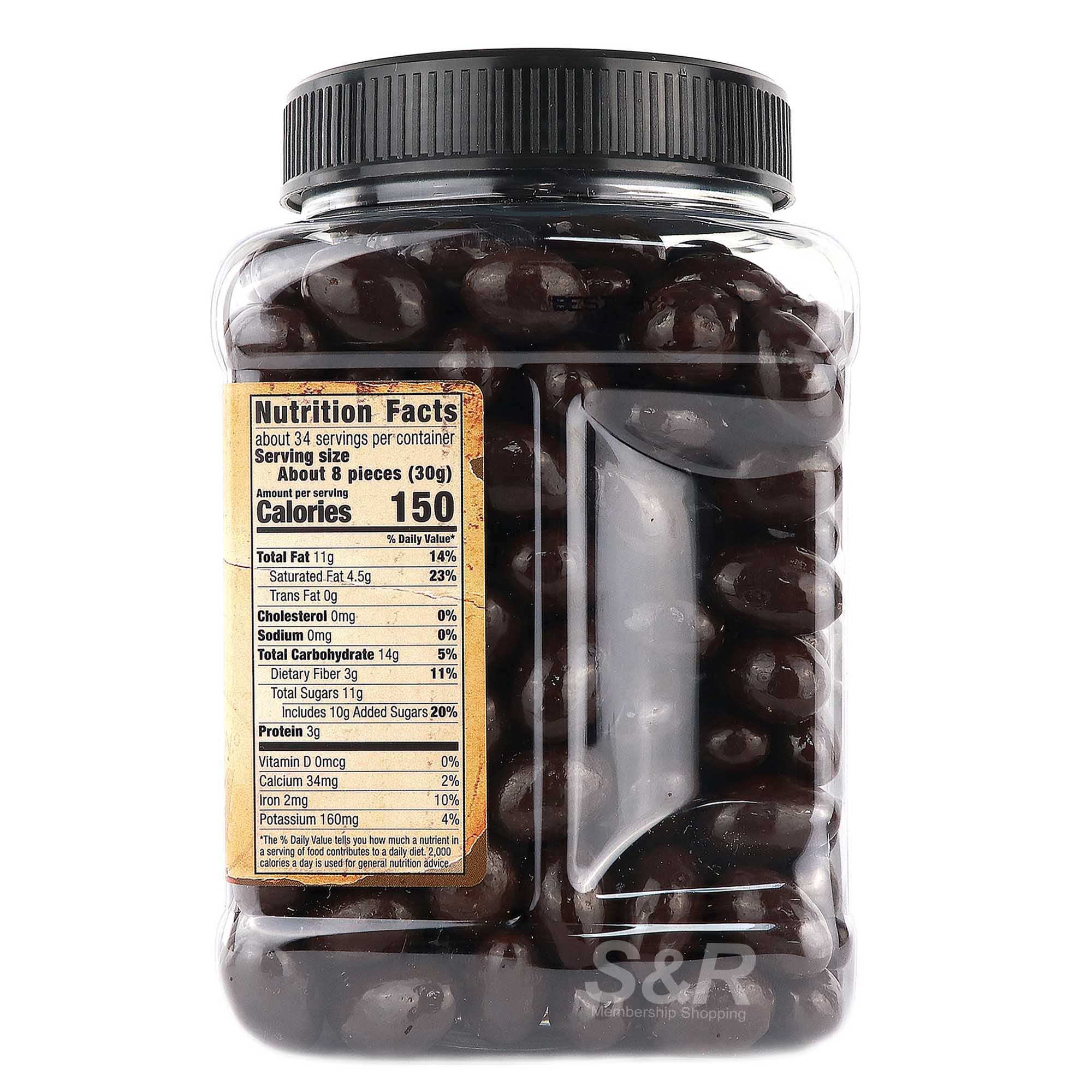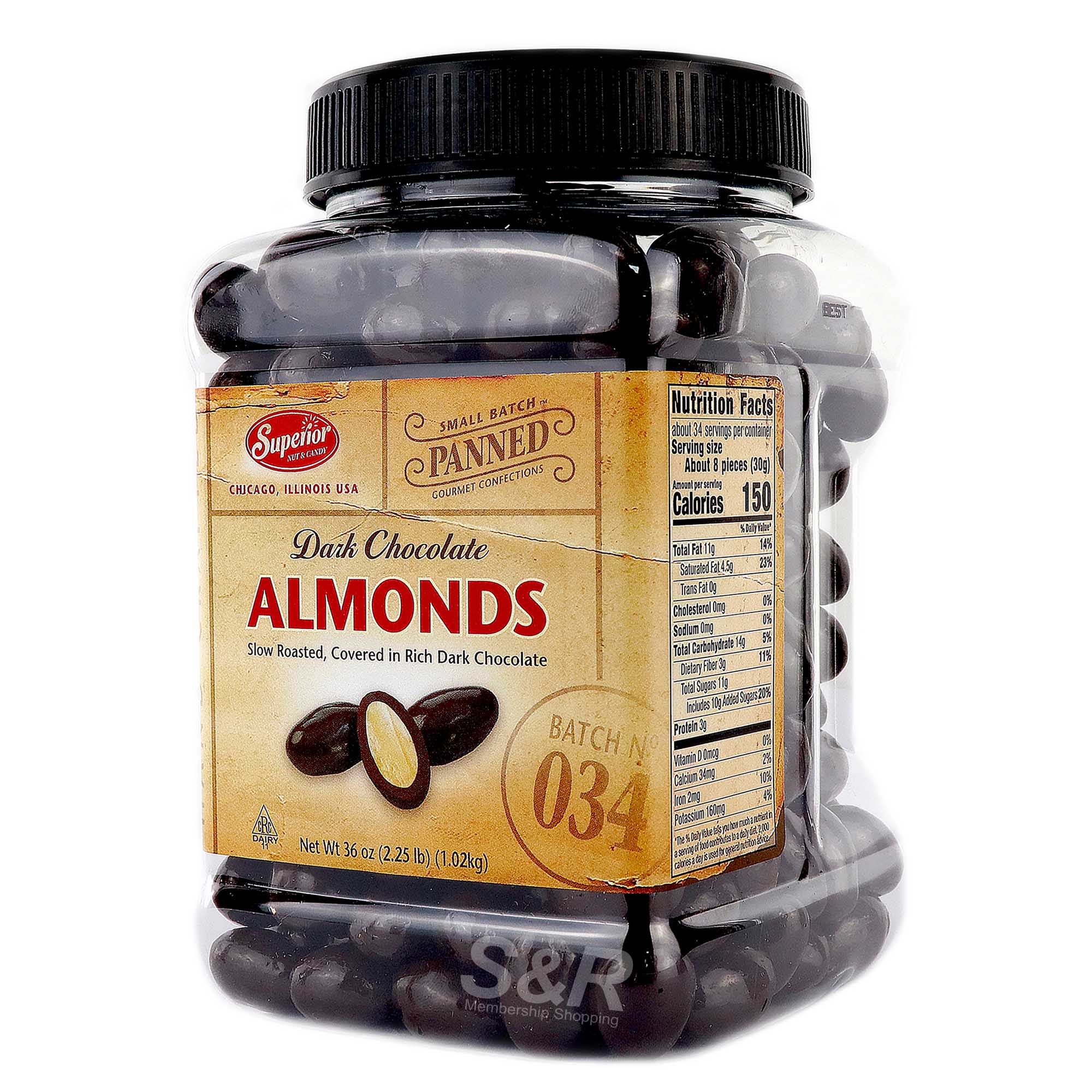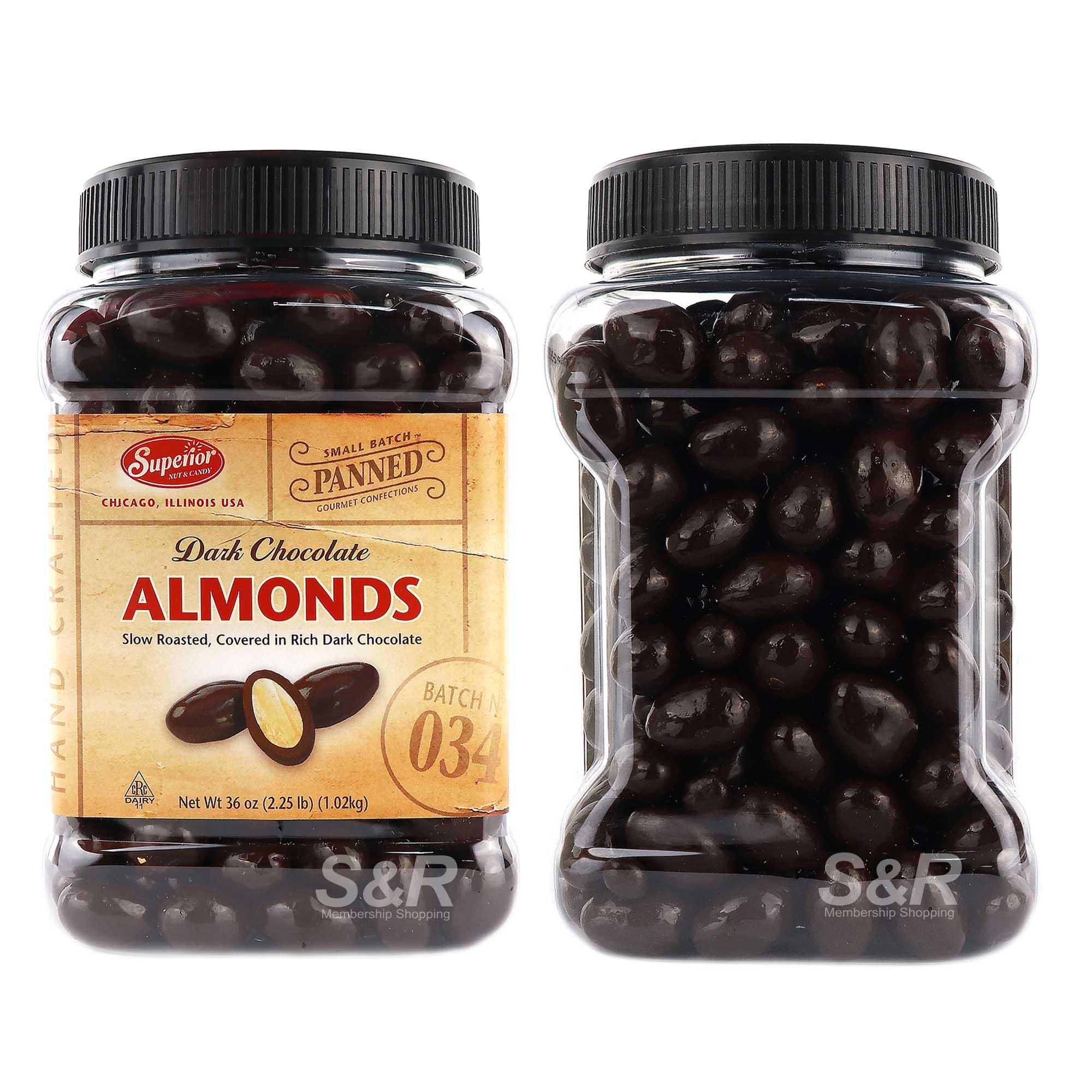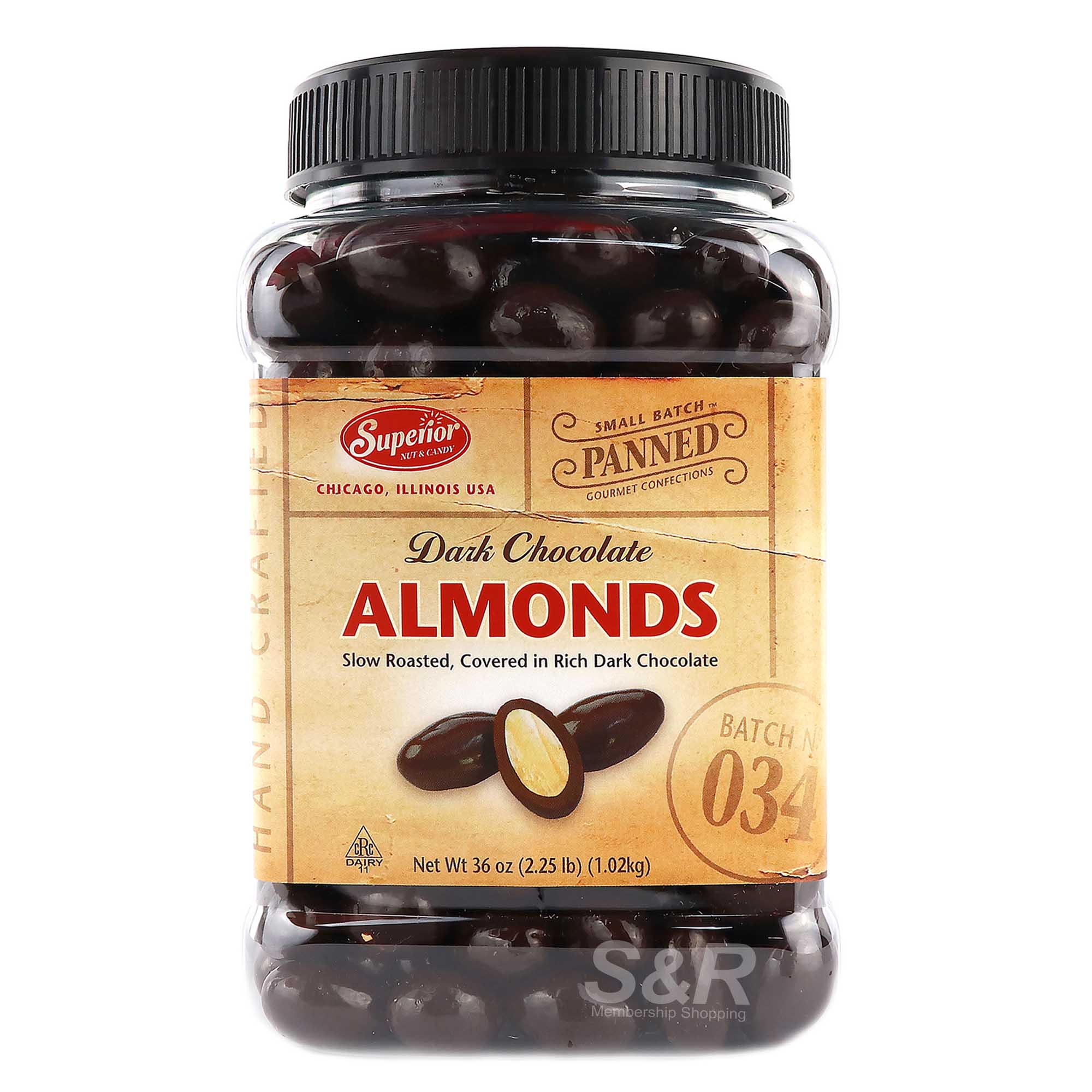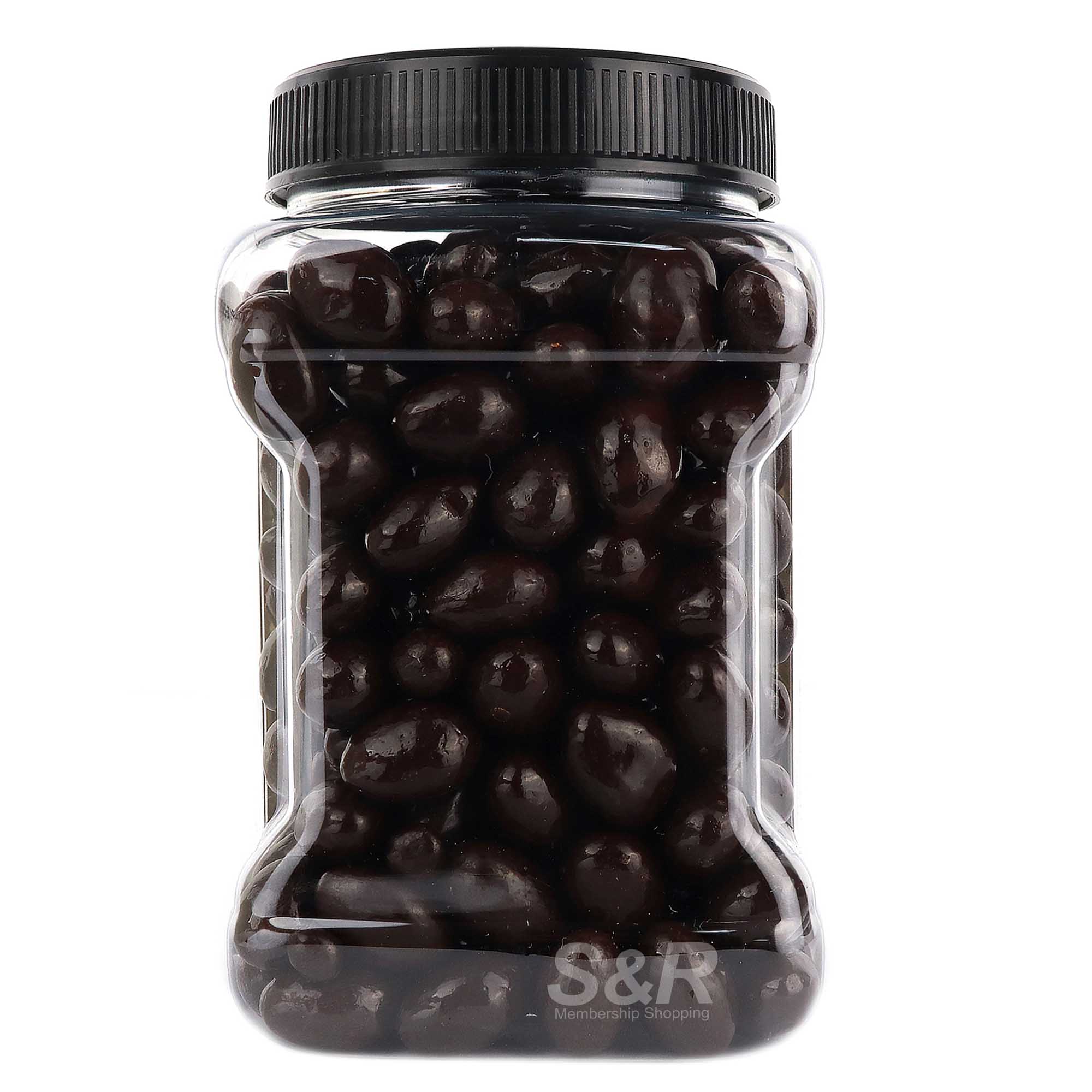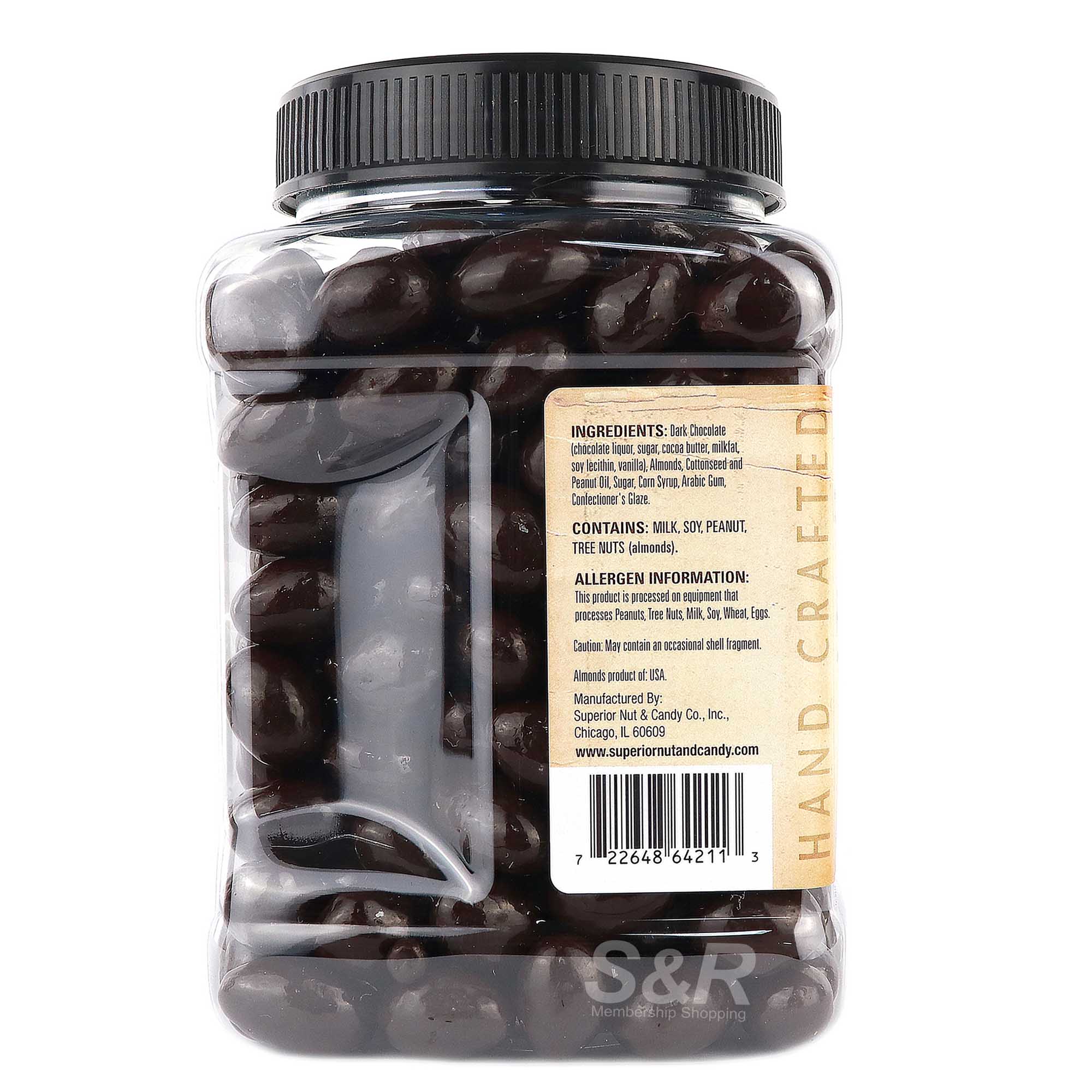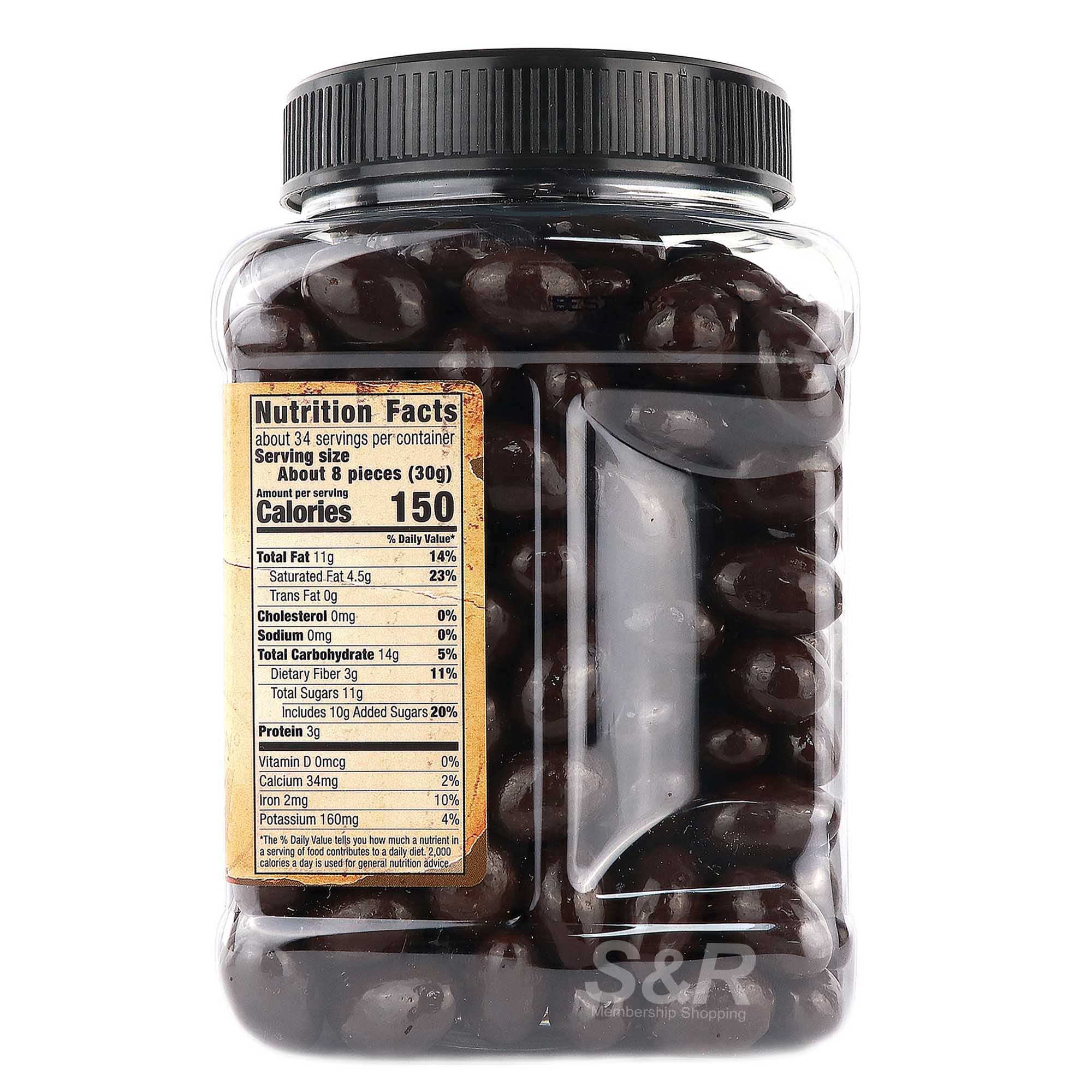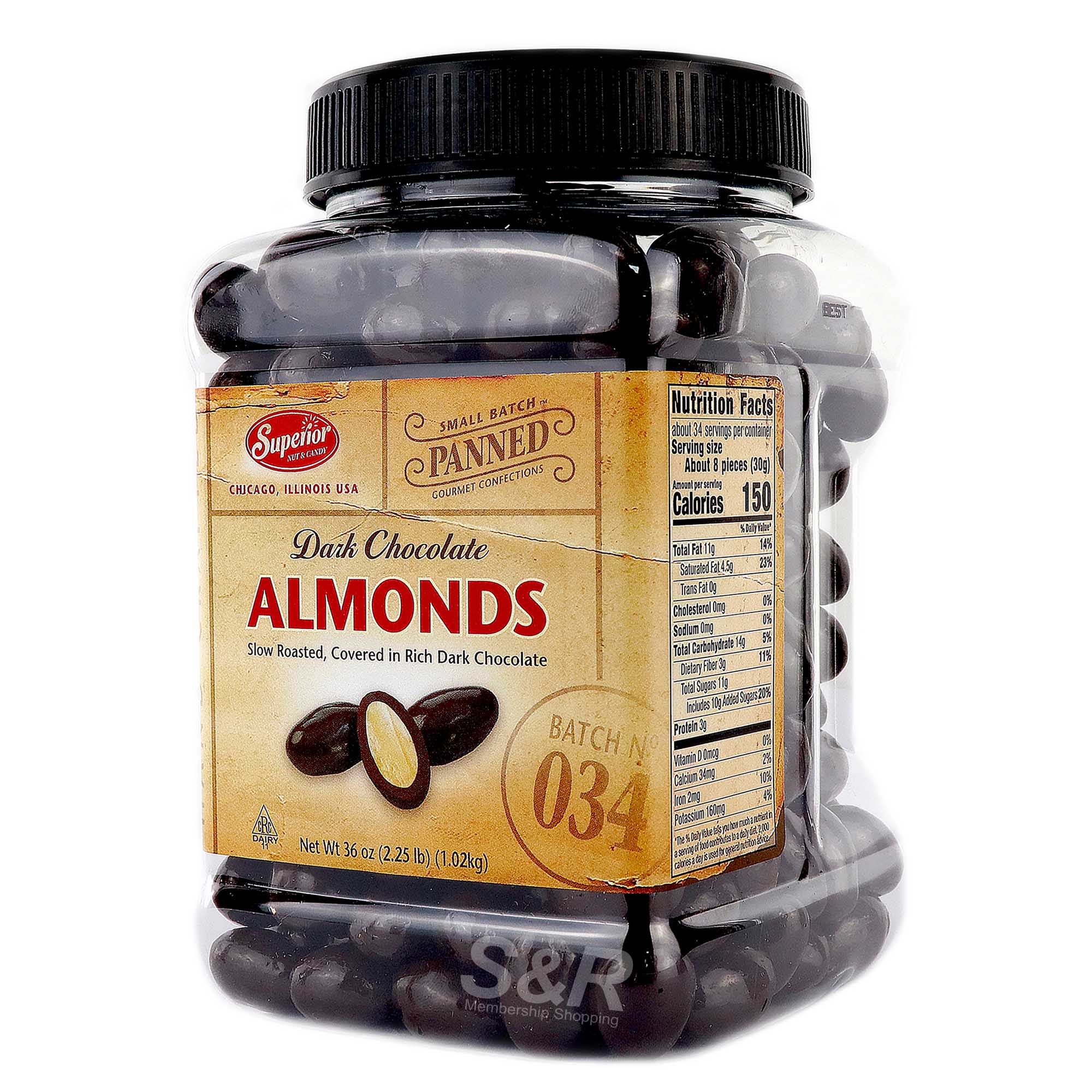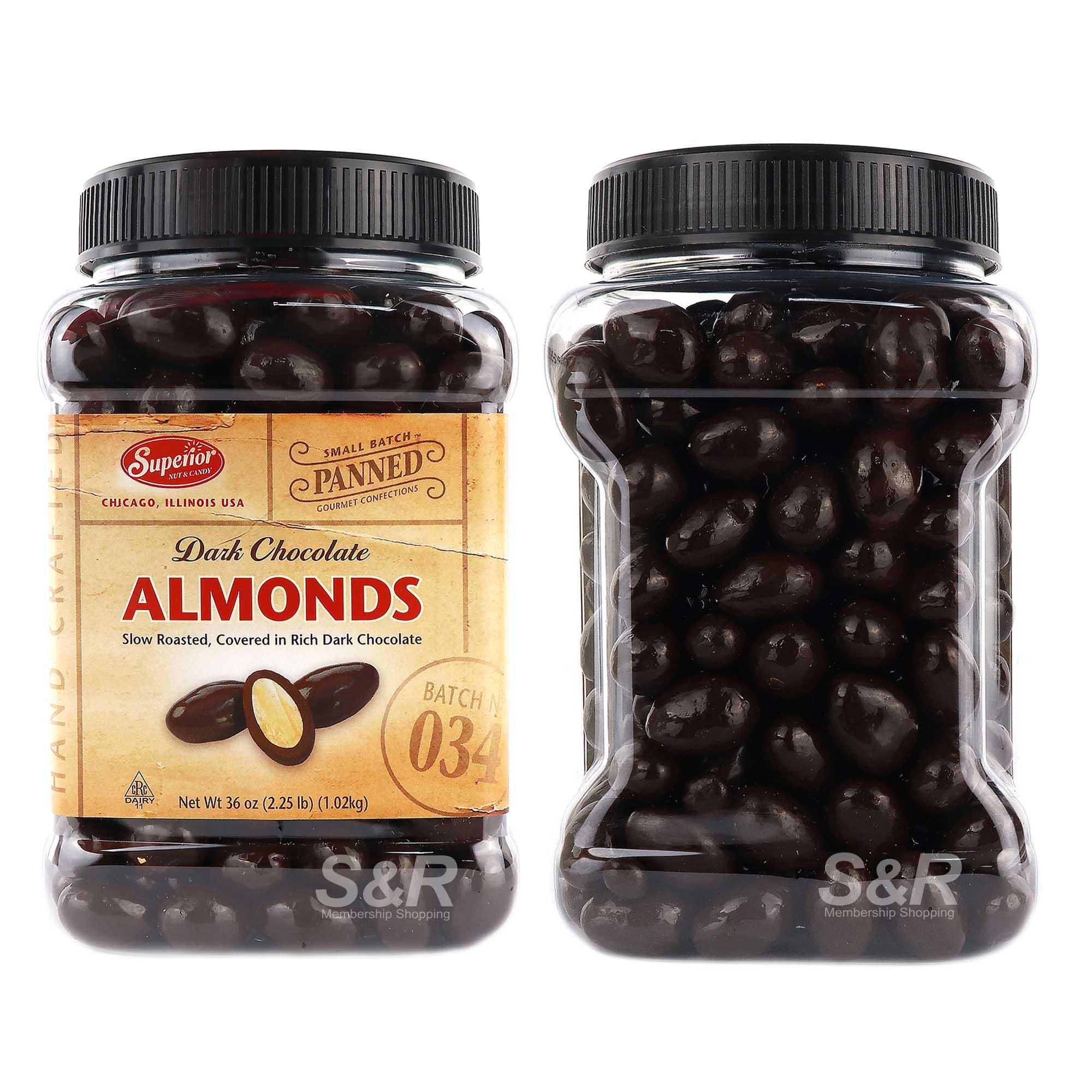 Superior Dark Chocolate Coated Almonds 1.02kg
Features:
Single Item
Dark Chocolate Coated Almonds in one plastic
Slow roasted
Creamy and rich flavor
Product of USA
Actual Weight: 1.1 KGs
Product Dimensions: 6.5 x 4.5 x 4.5
---
When raiding your pantry and all you can find are snacks that are way beyond their expiry dates, and those that can be salvage are way out of your league, maybe it's time to question yourself, "are you really settling for less?" Do not compromise the way you enjoy your "me time" just because you don't have the perfect snack for it. Never settle for less, always have the best. Get something superior in taste and flavor for you to achieve that superior snacking experience.

Superior Dark Chocolate Coated Almonds is just the right snack for you. It has the perfectly mixed crunchy almonds smothered in rich dark chocolate that your palate will certainly love. Partner it with a warm or cold milk, or a hot cup of coffee or tea, and have the best relaxing experience in the comforts of your own home. Indulge yourself in its creamy goodness. Get yours now at S&R Membership Shopping!

Consume upon opening.

Store in a dry, cool place.

Shelf life may last up to 6-9 months if stored in a favorable area or refrigerated and unopened. Store inside a tightly sealed container.