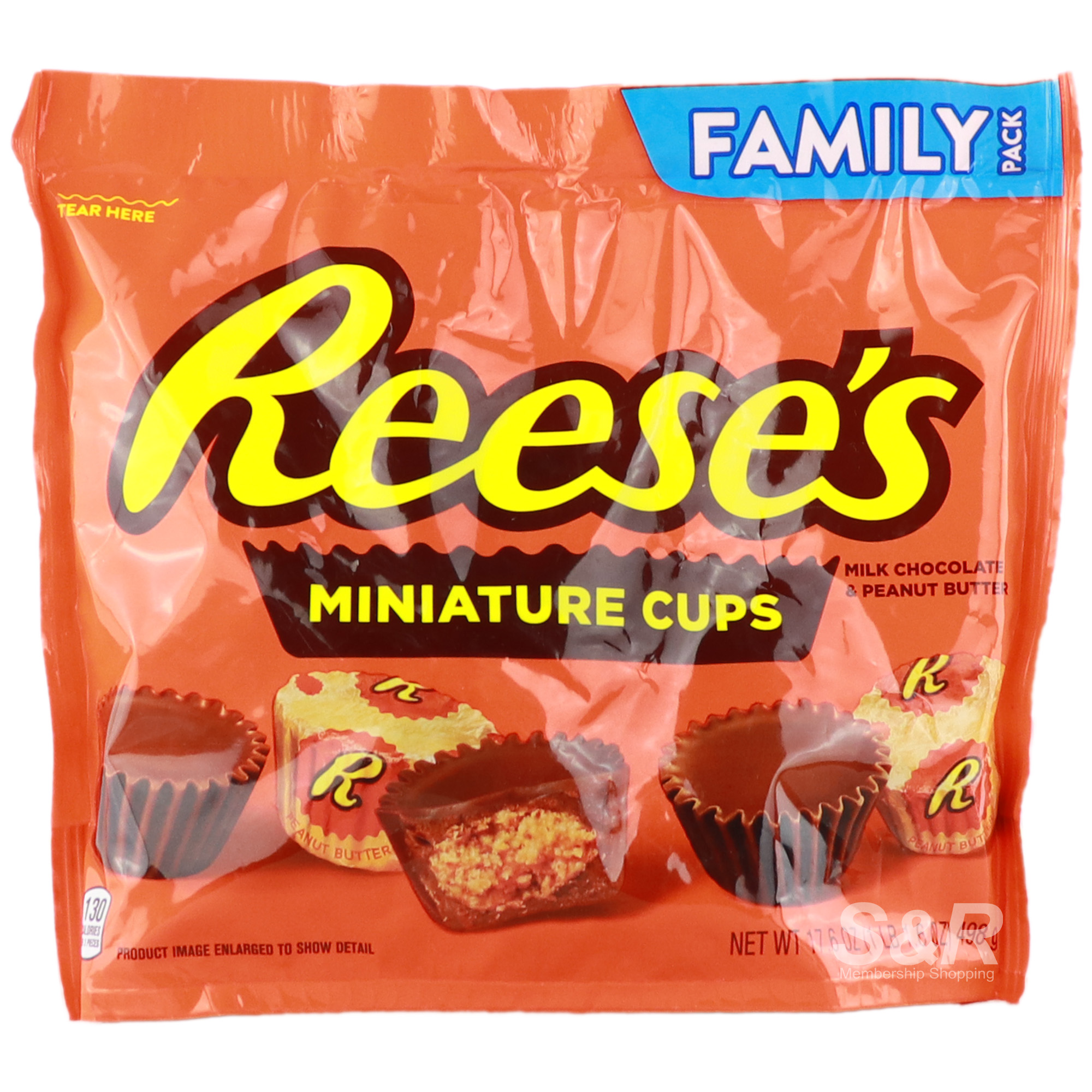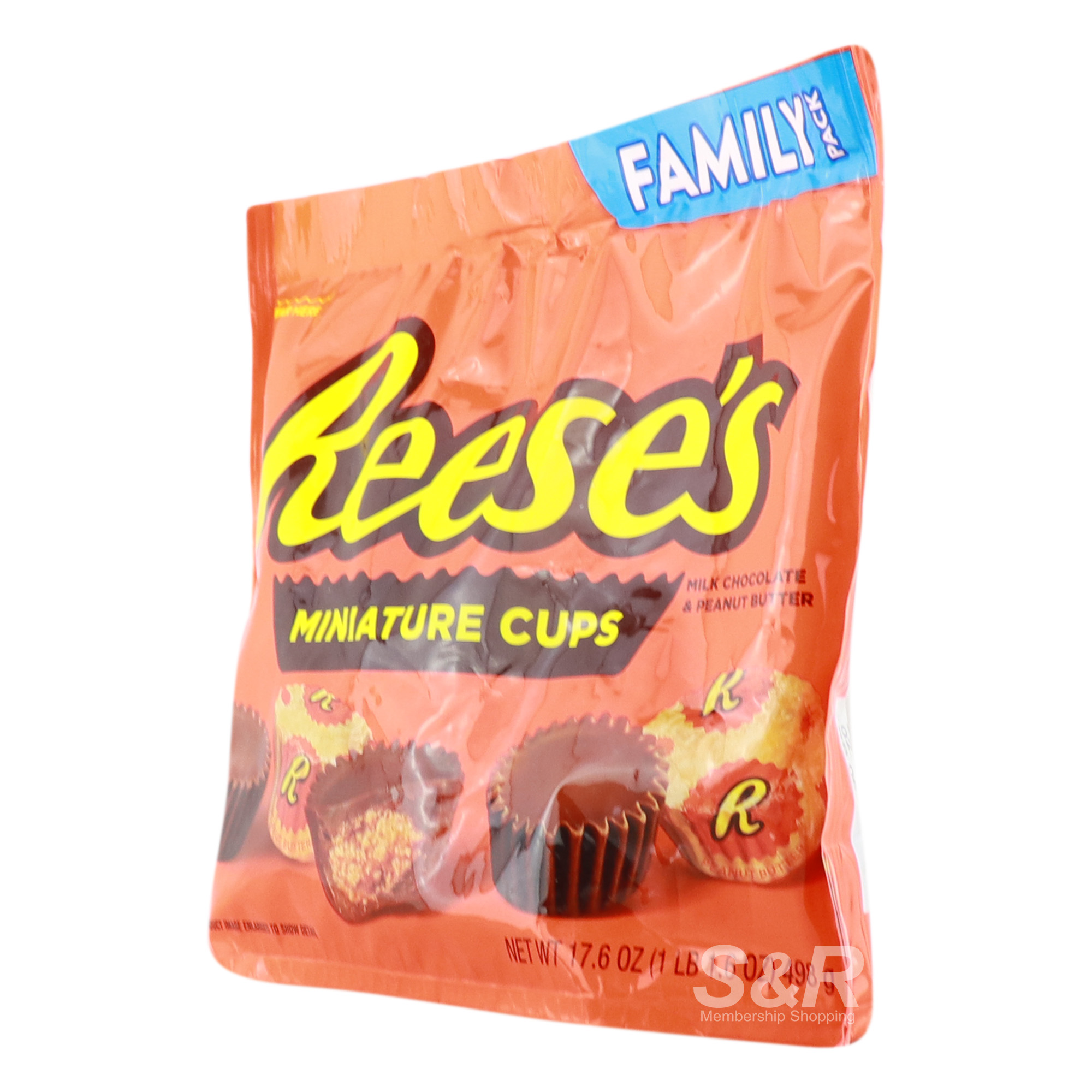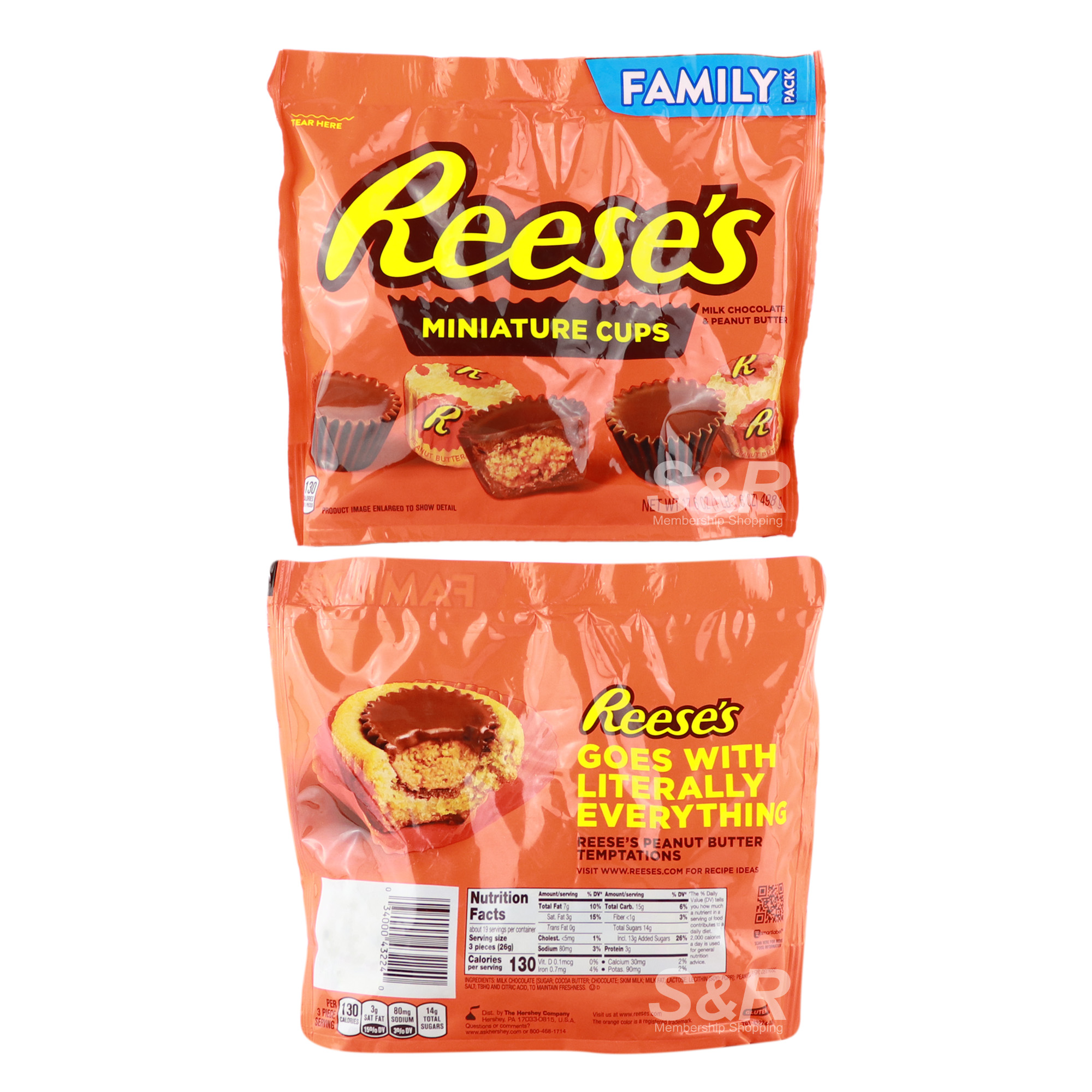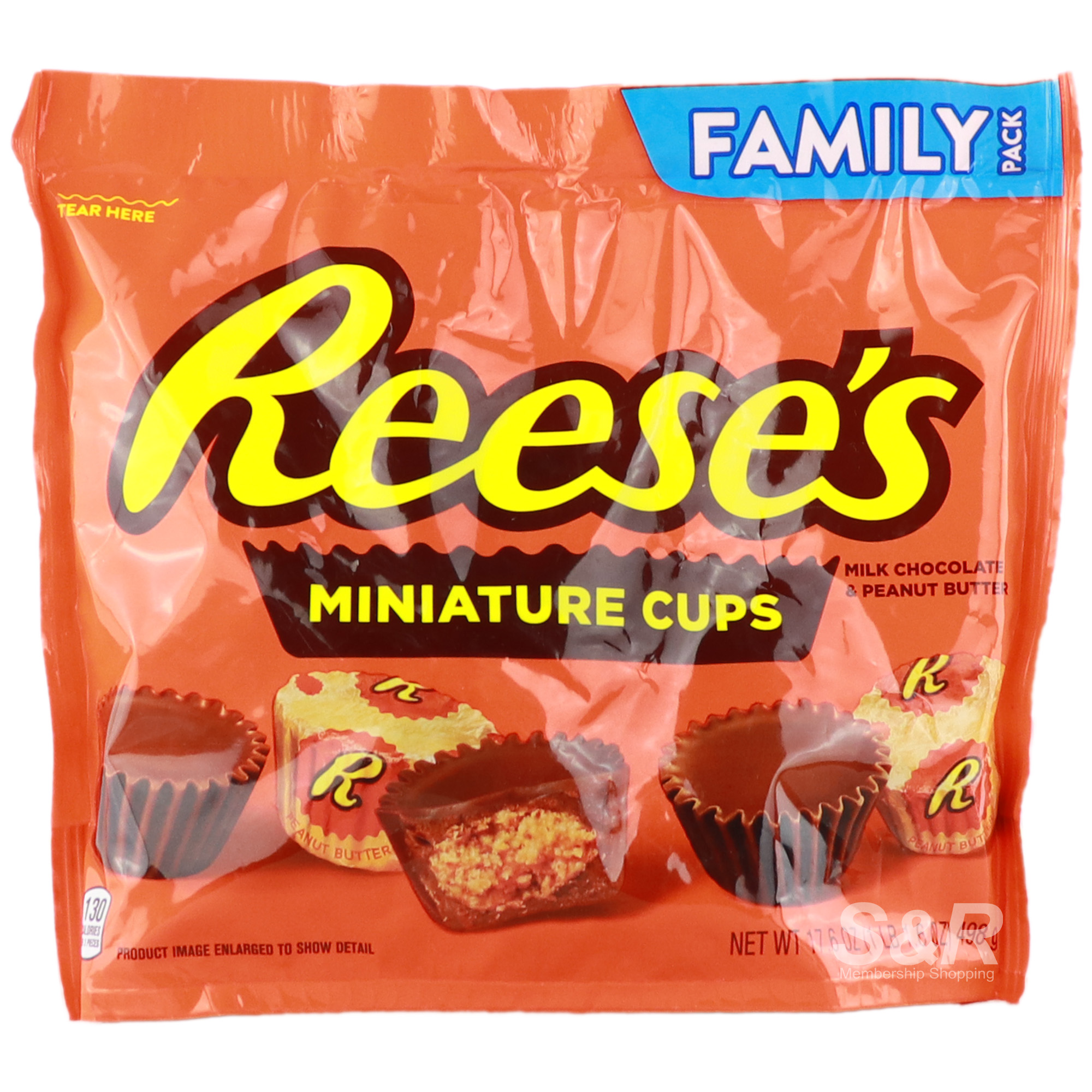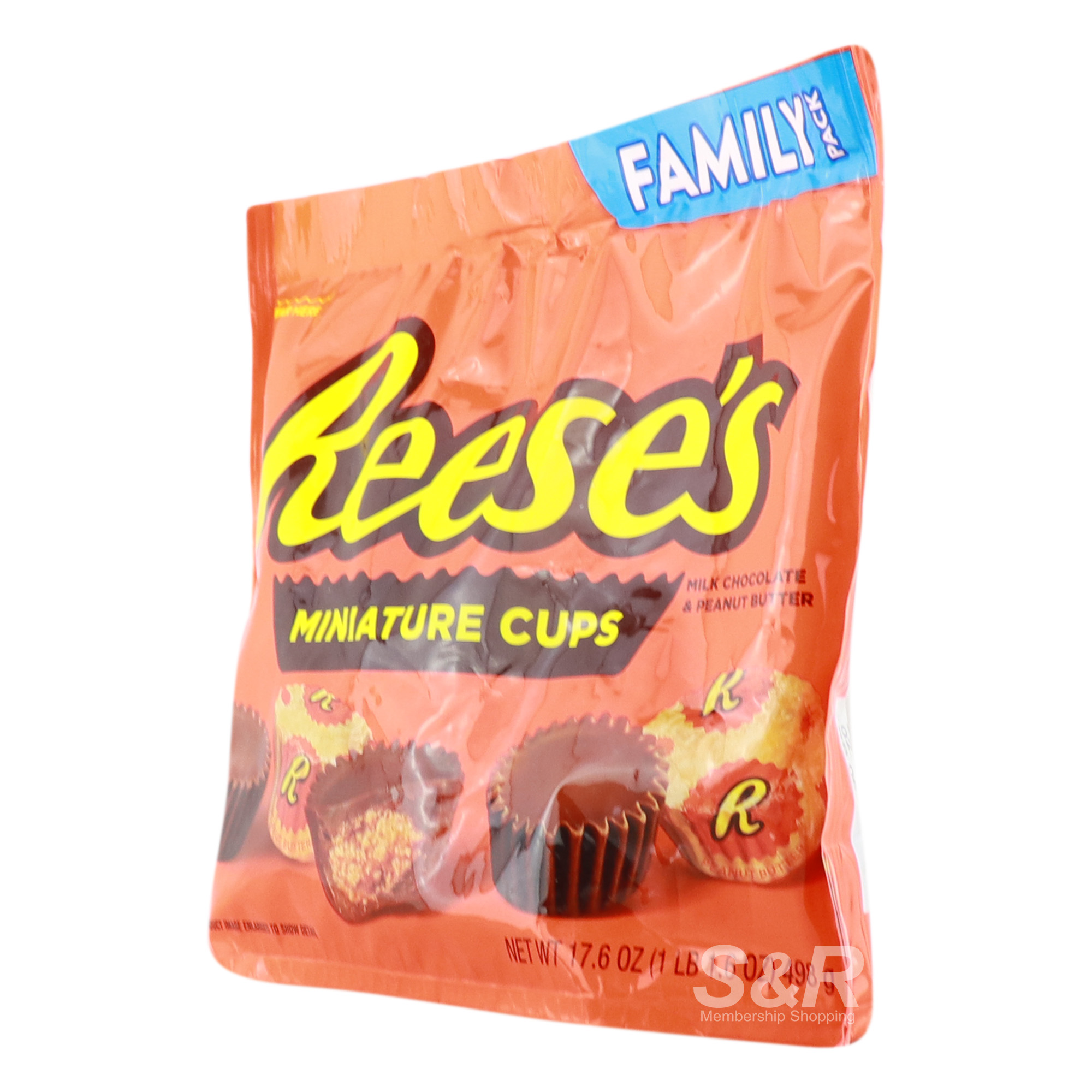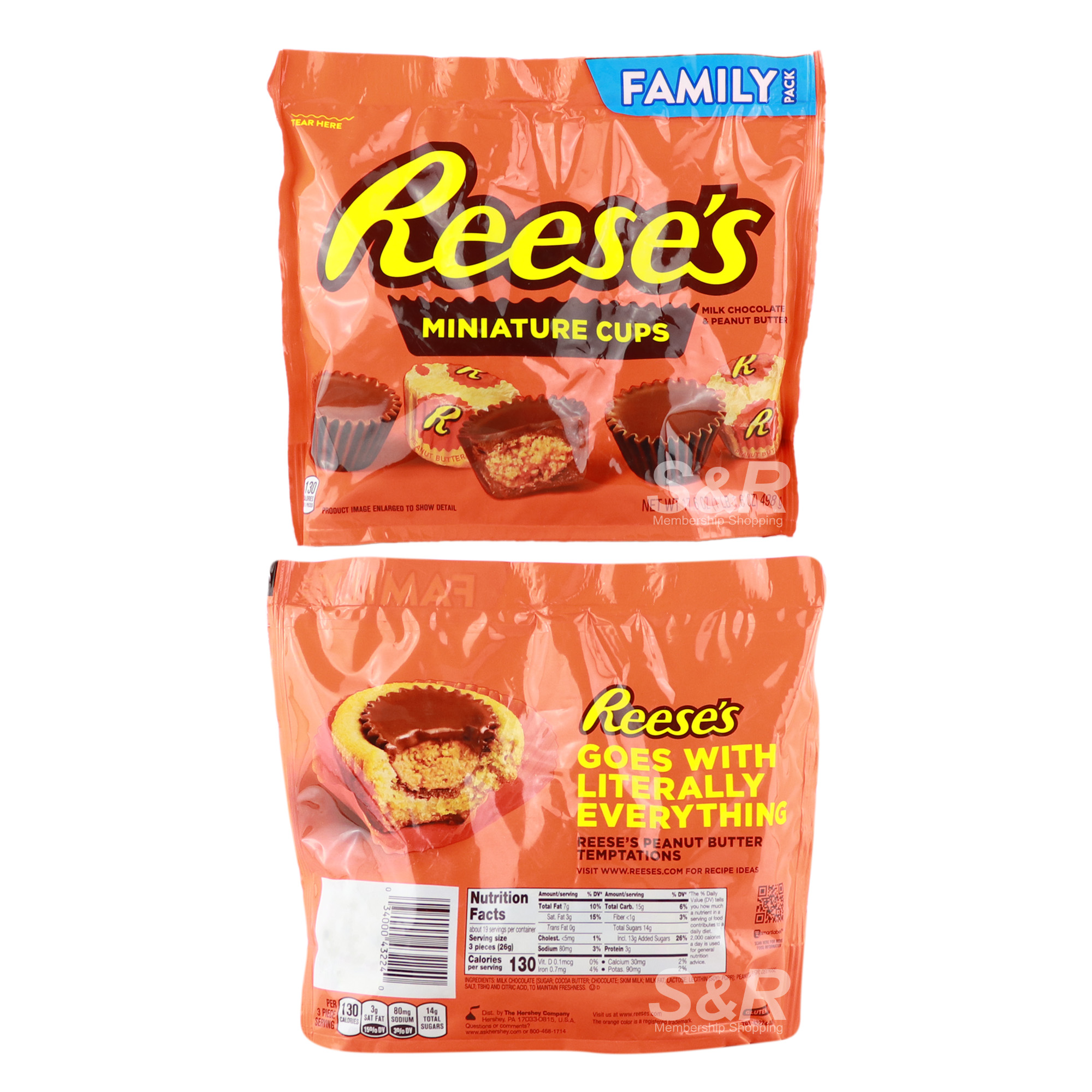 Reese's Miniature Cups Chocolate Family Pack 498g
Features:
Single Item
Individually wrapped chocolate cups in 1 pack
Family Pack–perfect for snacking and sharing with friends and family
Smooth peanut butter and rich milk chocolate cups
Product of USA
Actual Weight: 0.52 KGs
Product Dimensions: 8.5 x 2 x 7
---
You can never go wrong with that taste bud-smacking combo of chocolate and peanut butter. And nobody does it better than Reese's Miniature Cups Chocolate in Family Pack! This bag contains the big ones… only smaller and individually wrapped for sharing. You can't go wrong with its peanut butter to chocolate ratio that everyone just goes crazy for.

Throw Reese's cups in the freezer and save them for later munching! Pro Tip: Stash on a handful on a secret compartment for safekeeping and later, selfish consumption – you know how crazy family members are for Reese's Miniature Cups!

Consume upon opening. Close bag when not in use to maintain freshness. Keep in a cool, dry place.

Allergen information: Contains milk, egg and soy. May contain peanuts.