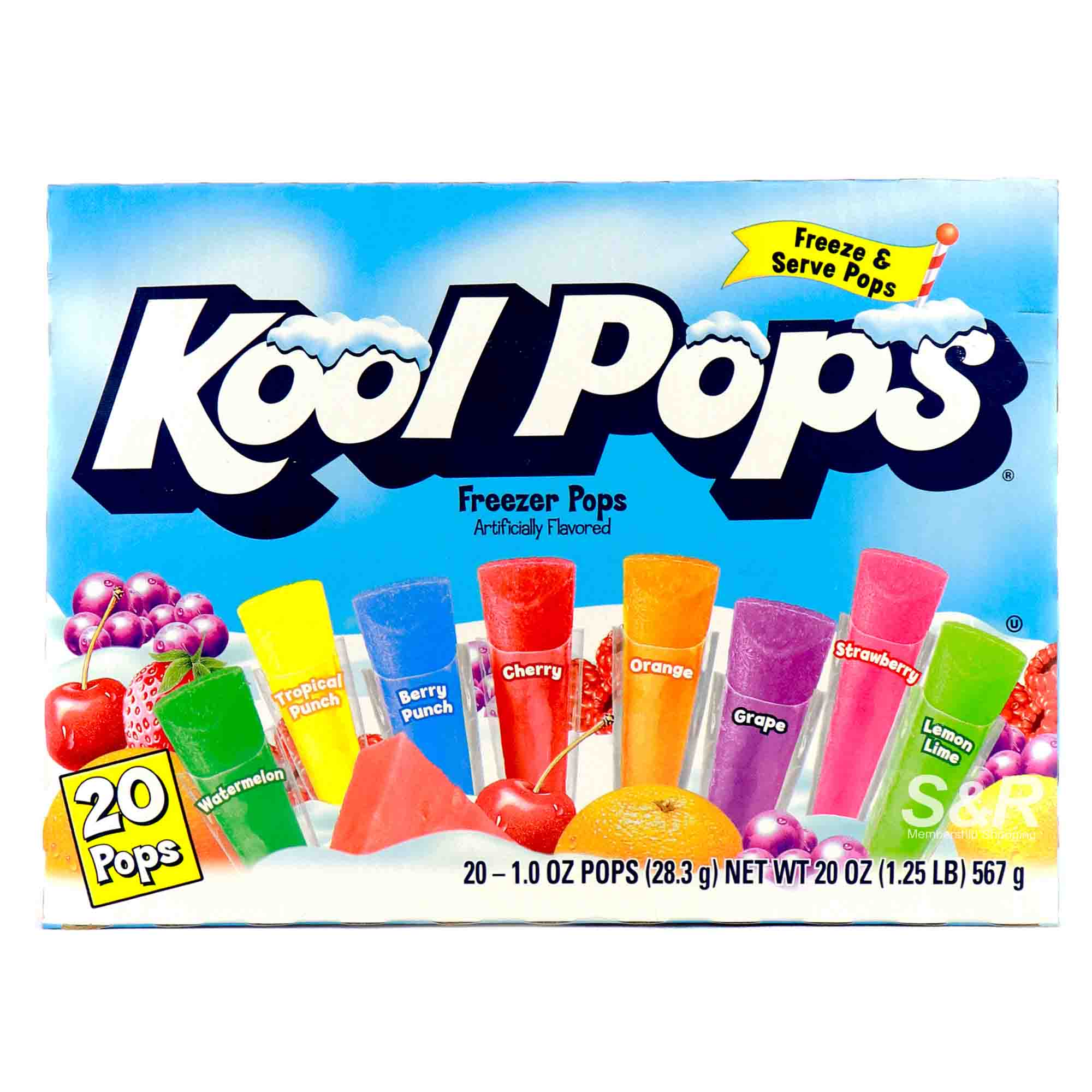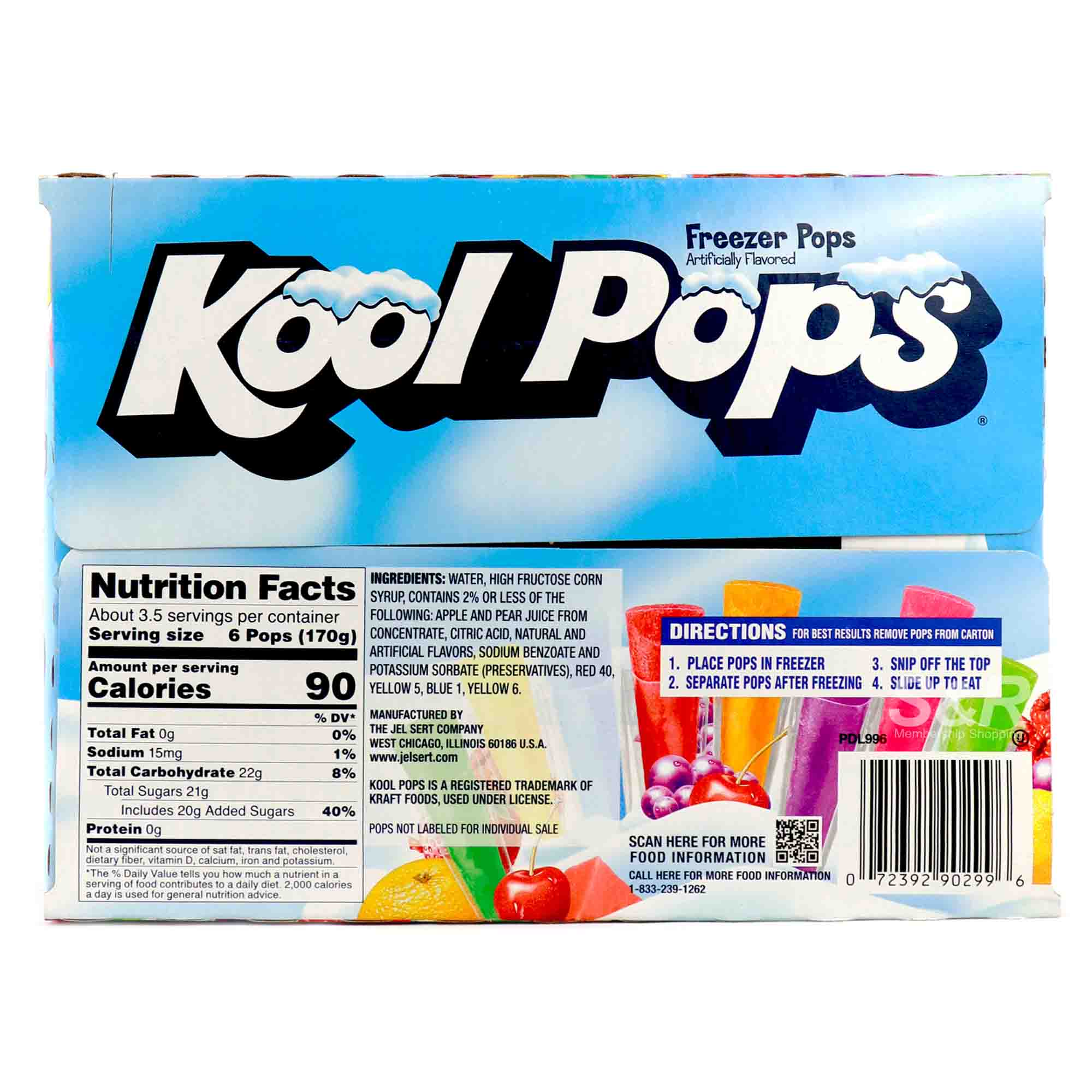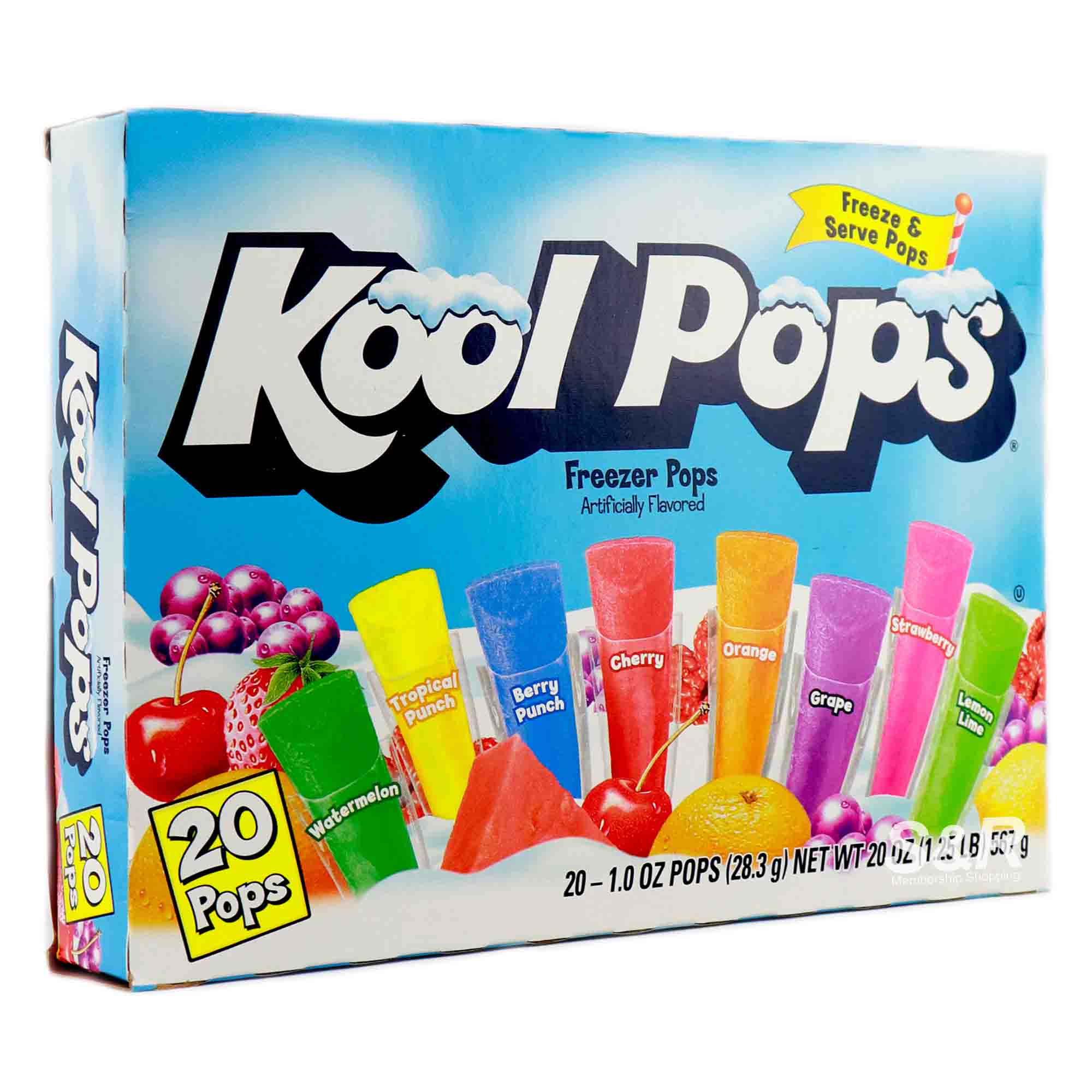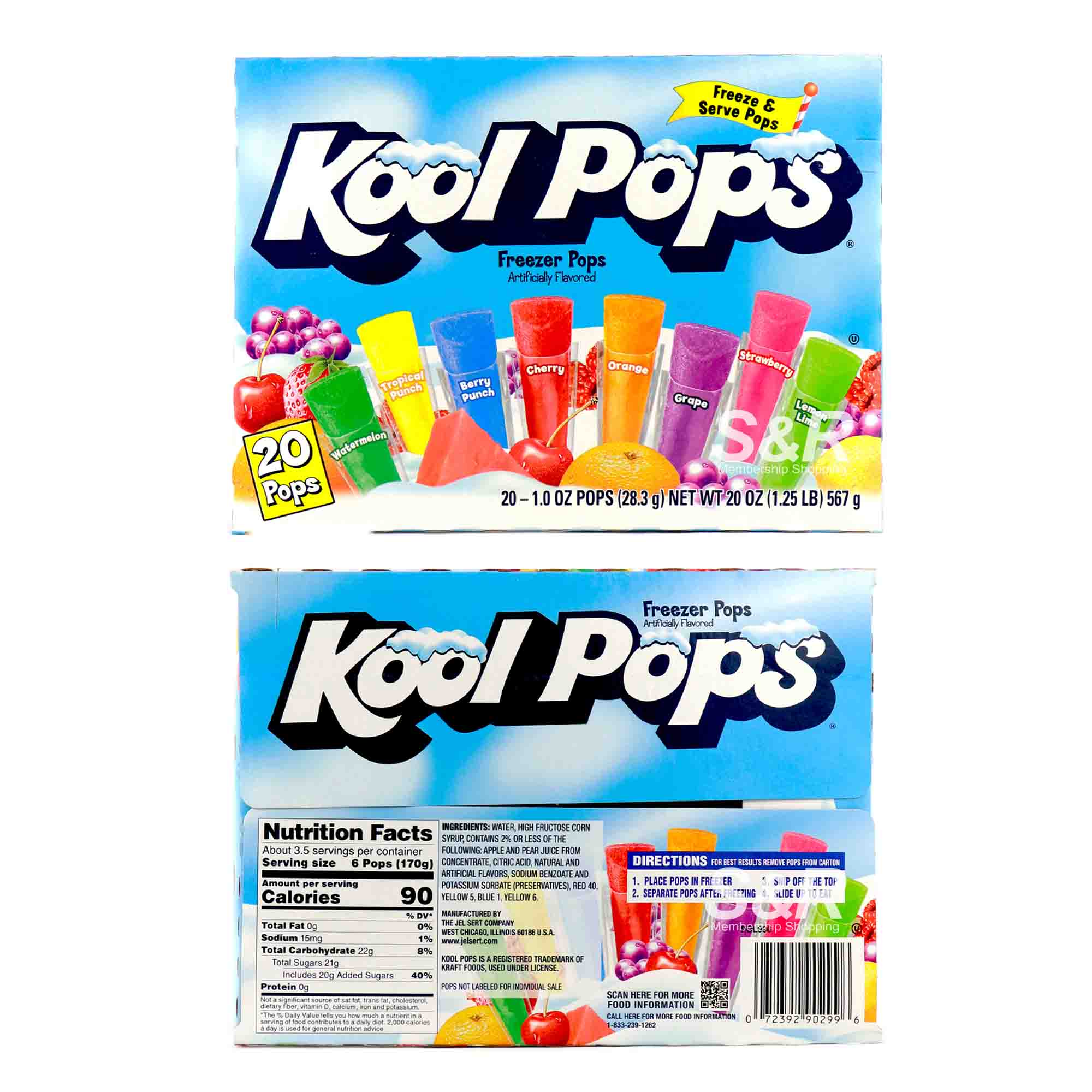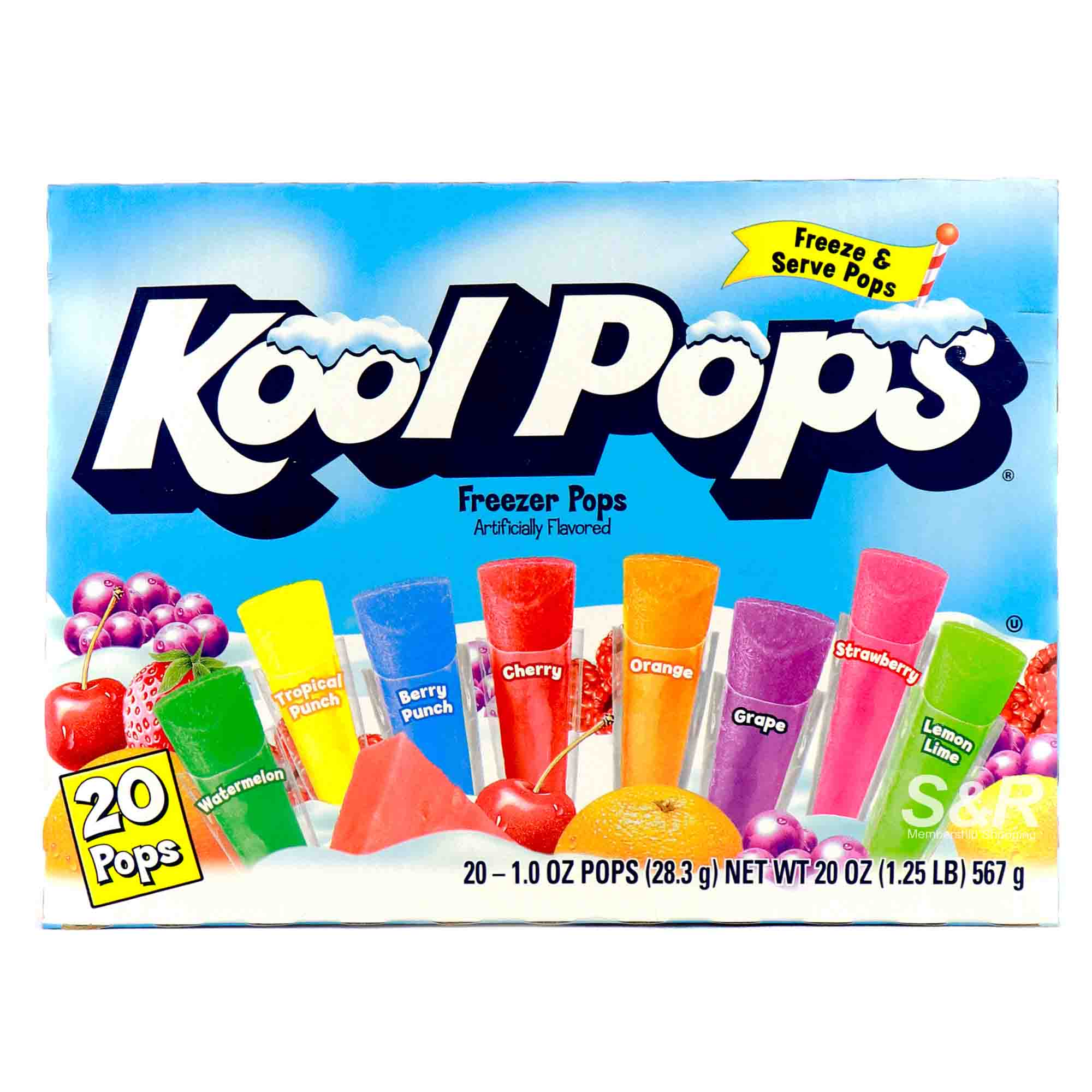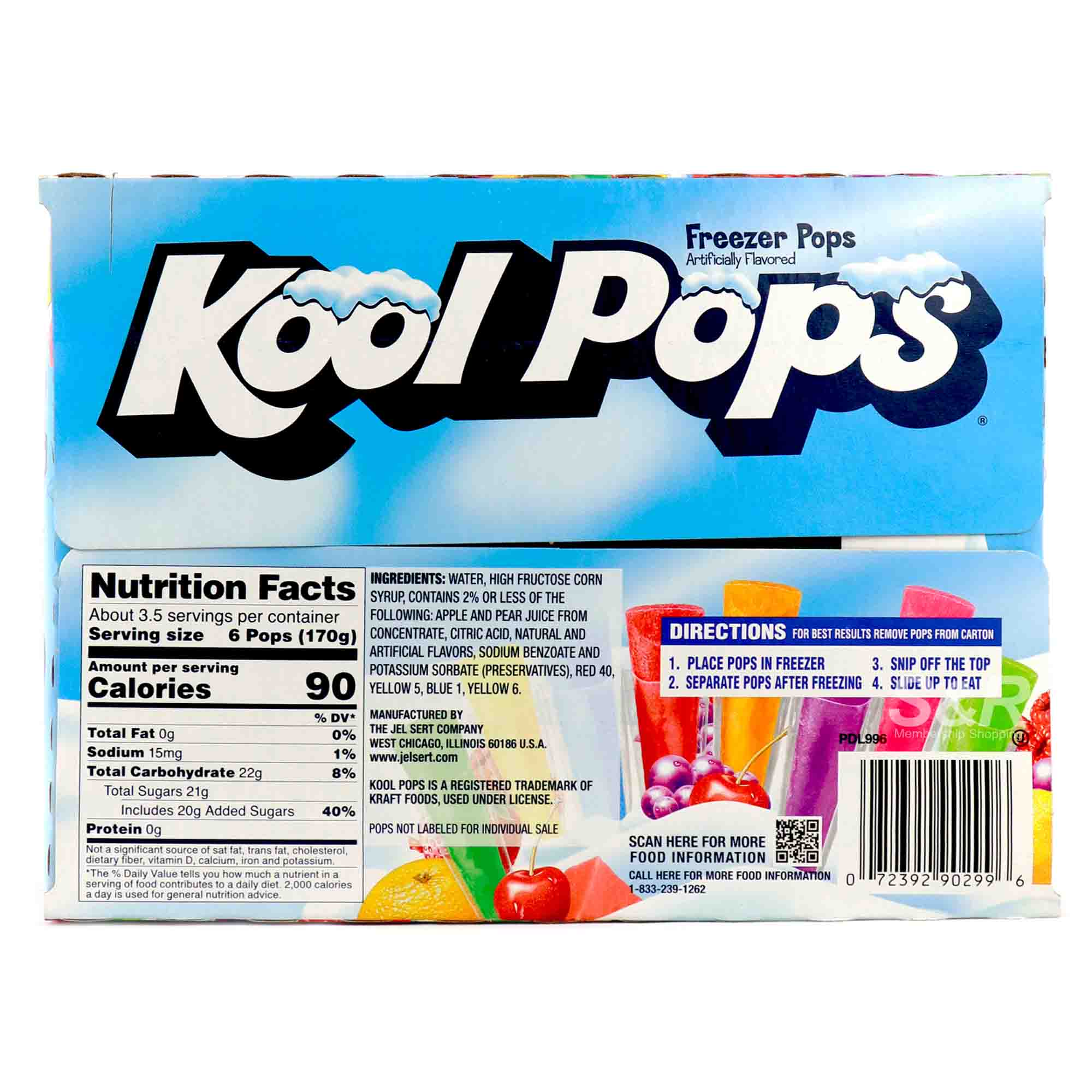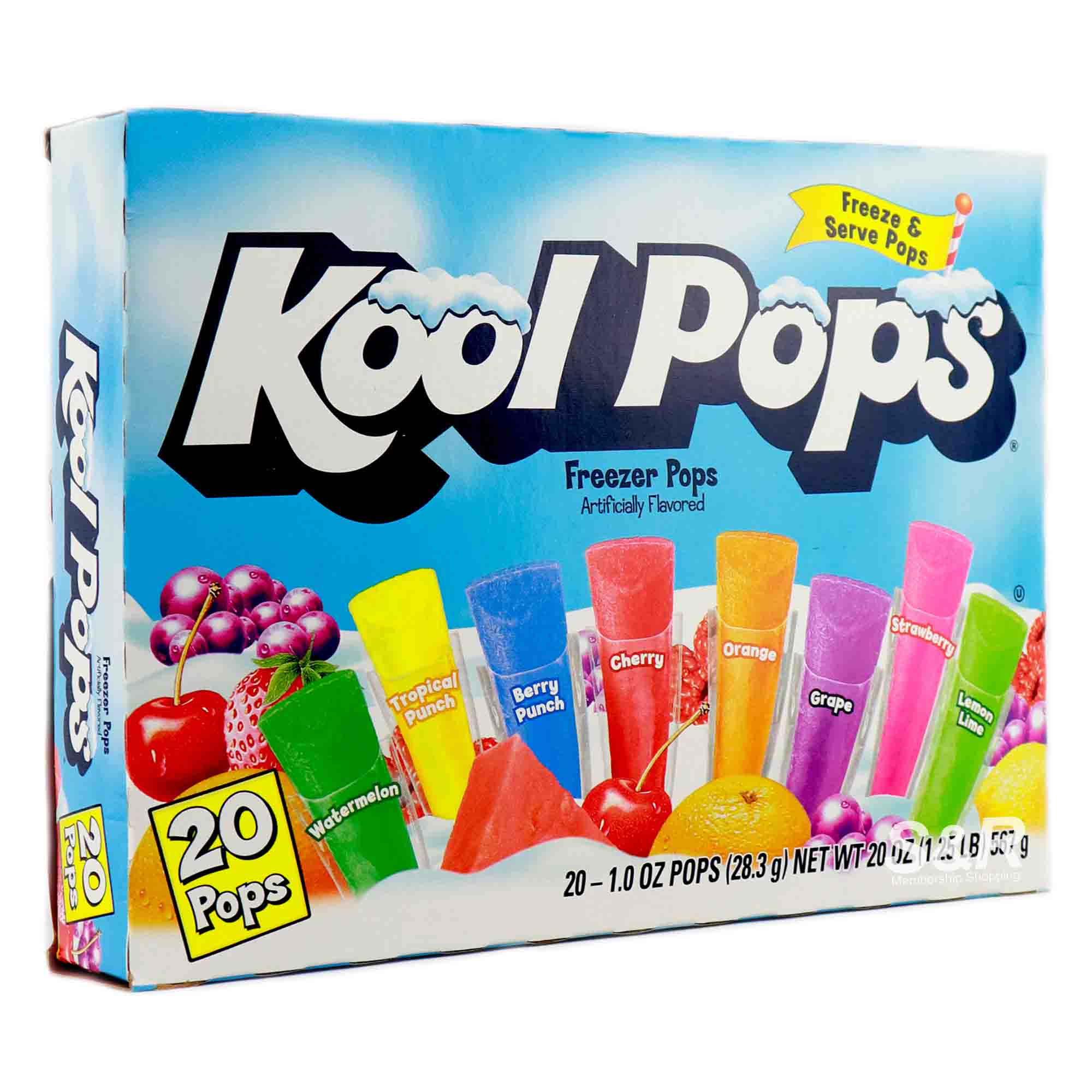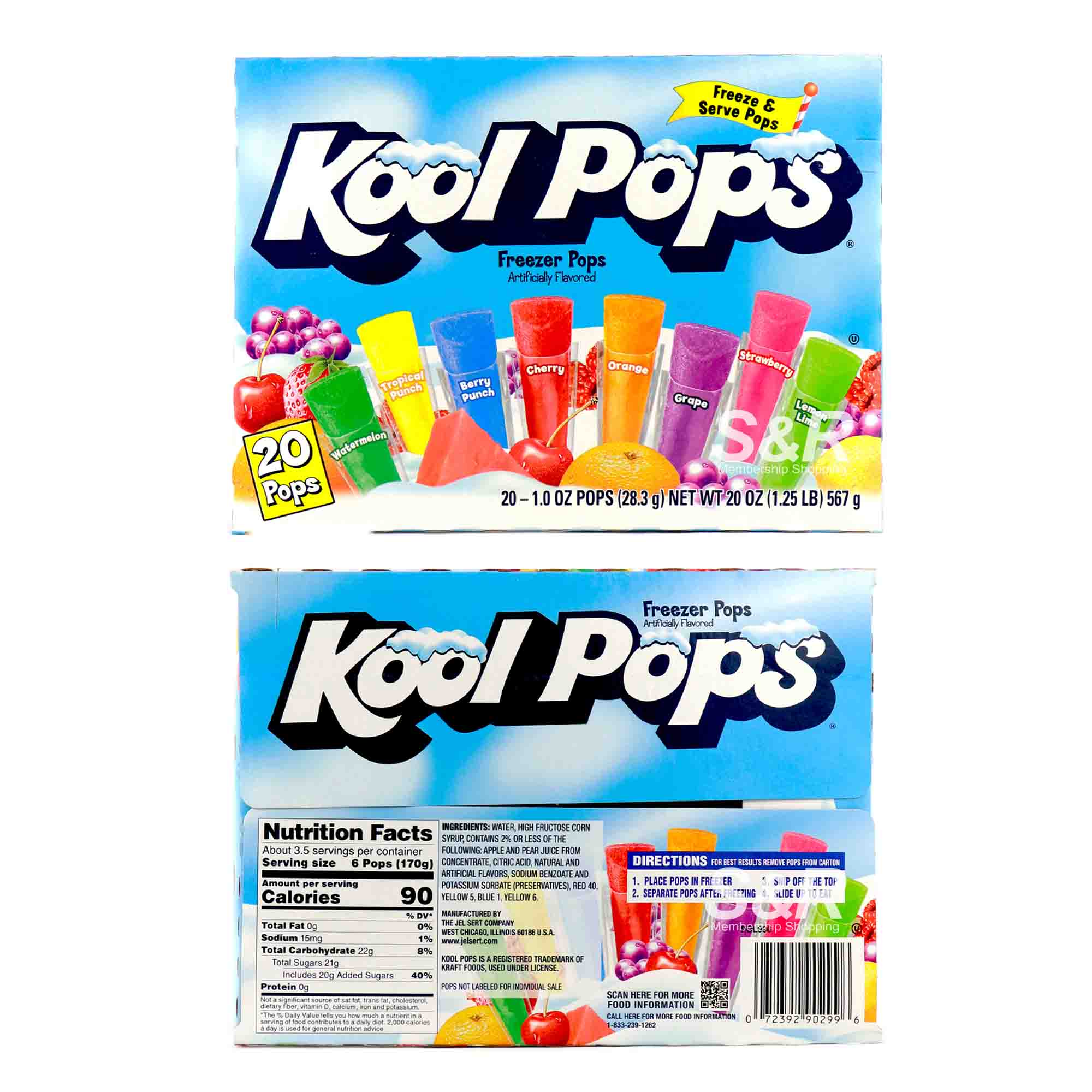 Kool Pops Freezer Pops 20pcs
Features:
Multi-pack (20 pops)
Artificially flavored Freezer pops in one box
Watermelon, Tropical Punch, Berry Punch, Cherry, Orange, Grape, Strawberry, Lemon Lime
Best served chilled
Product of USA
Actual Weight: 0.62 KGs
Product Dimensions: 8.5 x 1.5 x 6
---
In this hot sunny season, treat your kids to a snack that will definitely delight their palates aside from something that will quench their thirst. With Kool Pops Freezer Pops, your kids will surely have fun under the sun as they sip and lick this sweet and cool iced candy! It is literally a melt-in-your-mouth treat!

They can choose from its bewildering array of selections from watermelon, tropical punch, berry punch, cherry, orange, grape, strawberry, and lemon lime. Whatever fruity cravings that they have, Freezer Pops is there to satisfy it with a chilly treat. Get them now at S&R Membership Shopping!

Consume upon opening.

Store in a dry, cool place.

Shelf life may last up to 6-12 months if stored in a favorable area or refrigerated and unopened. Store inside a tightly sealed container.