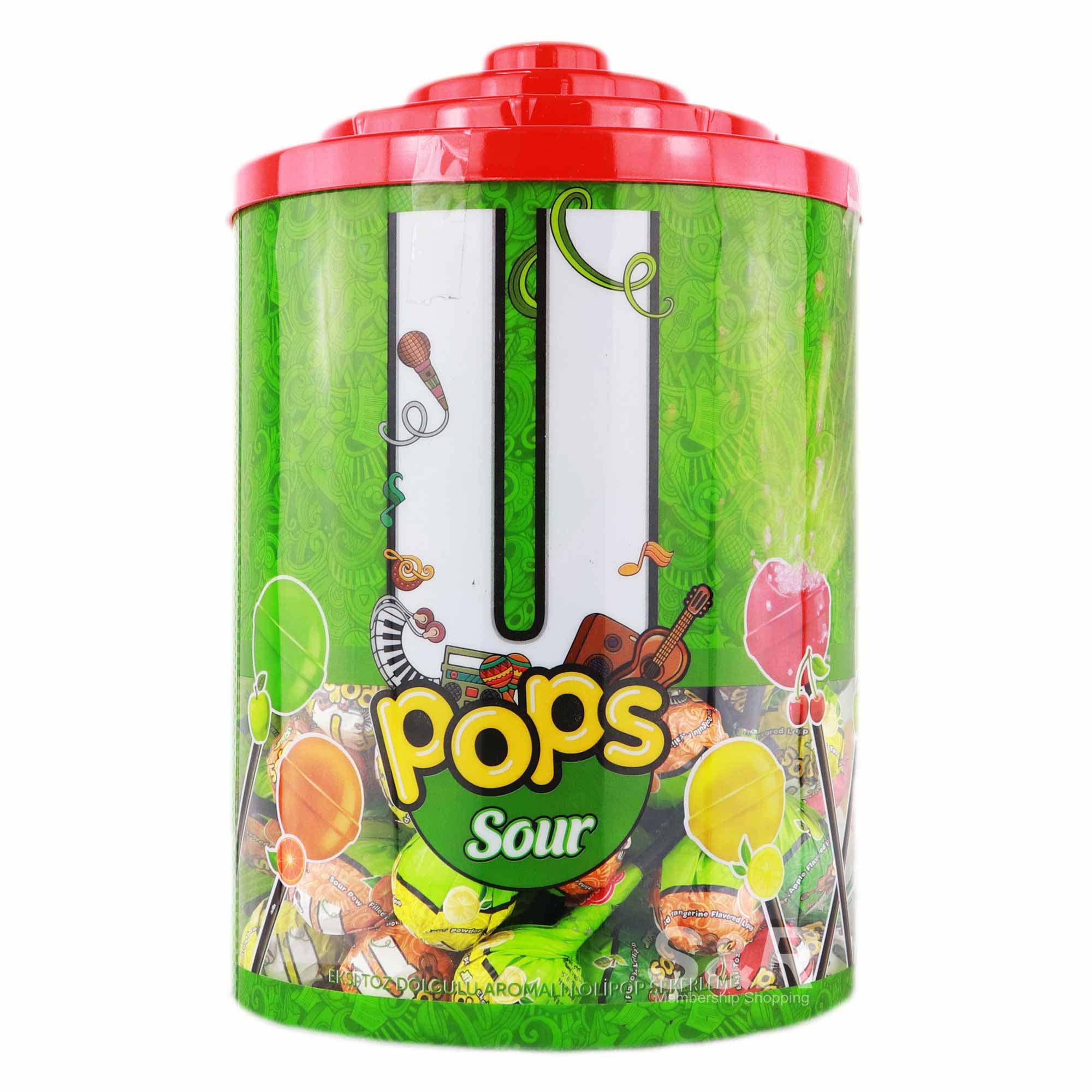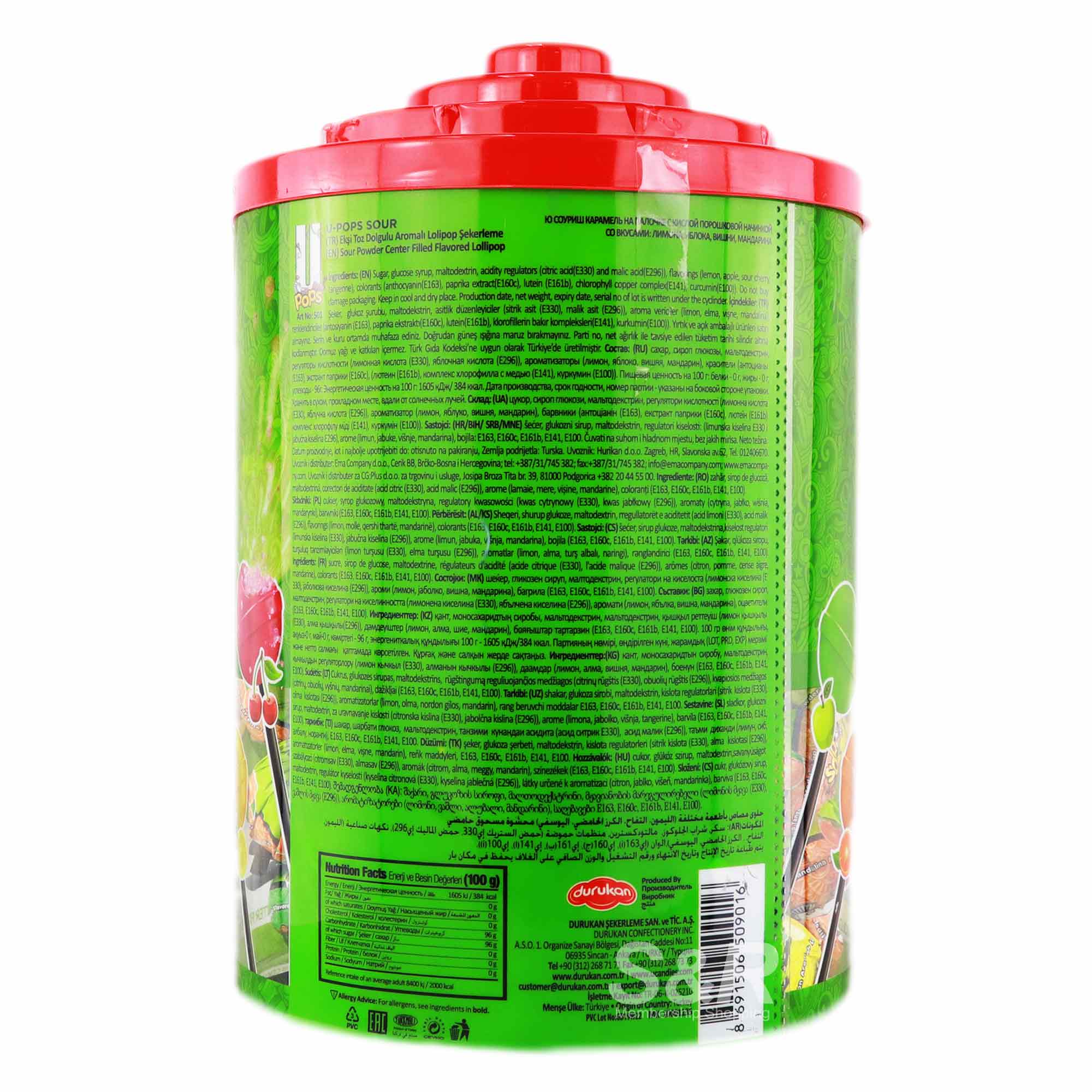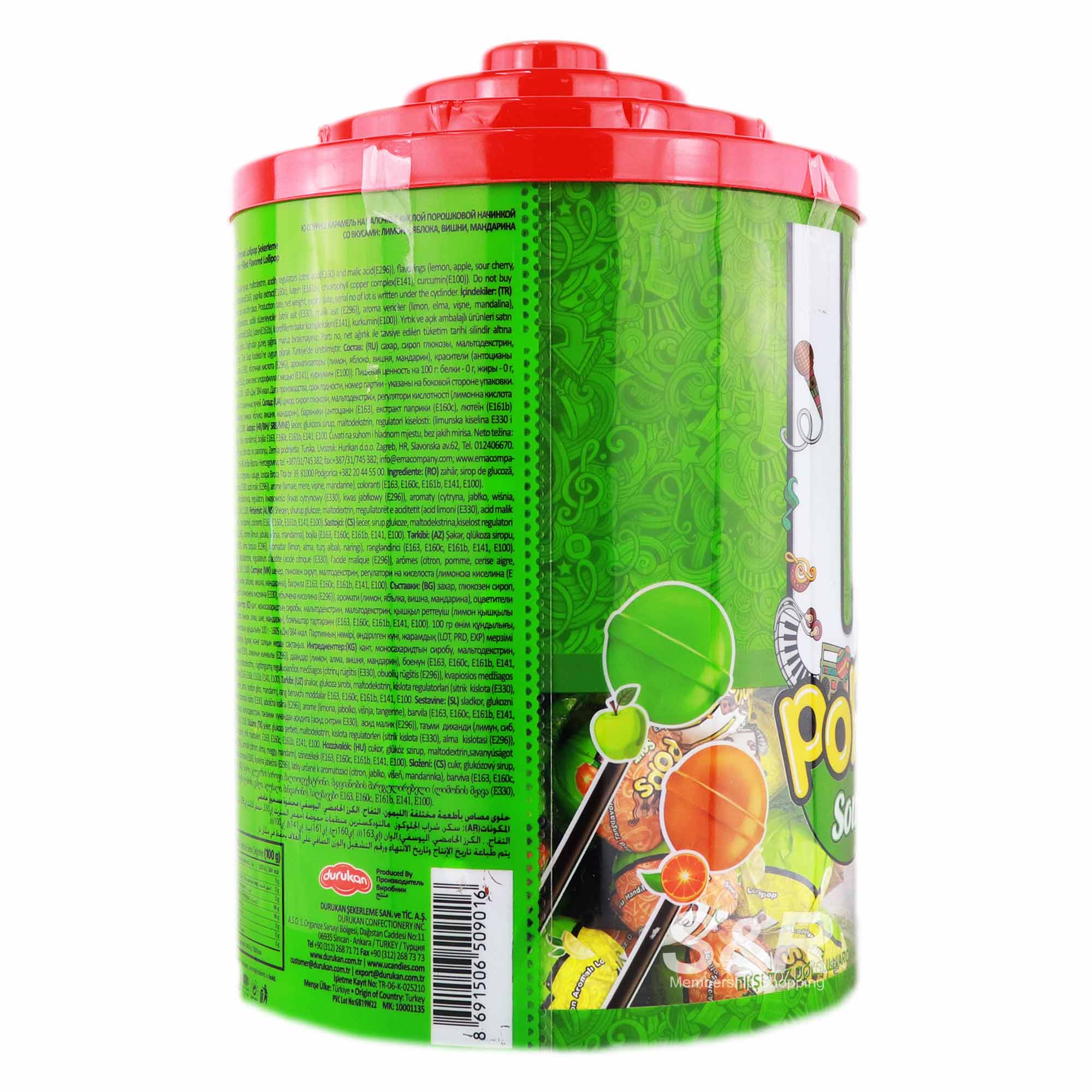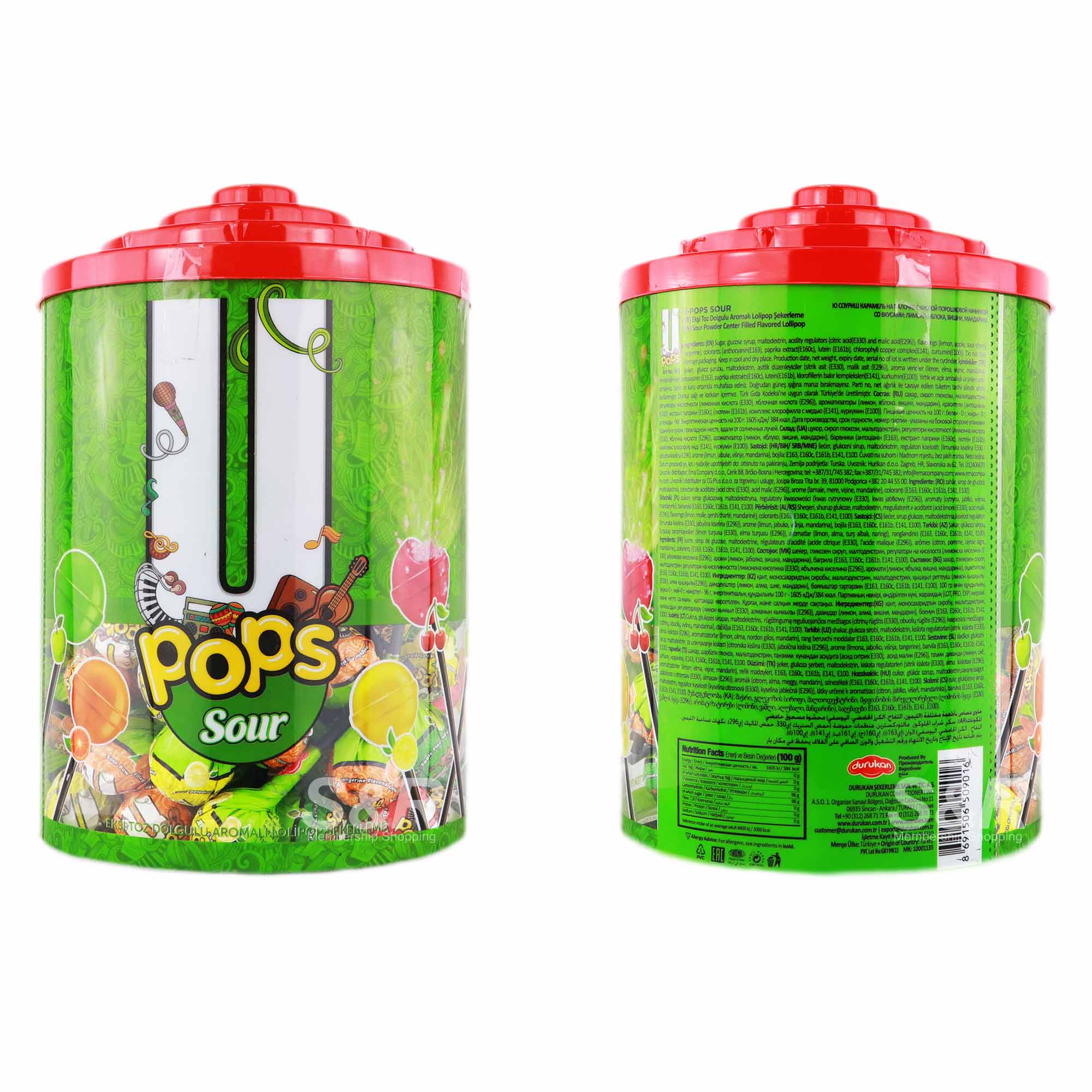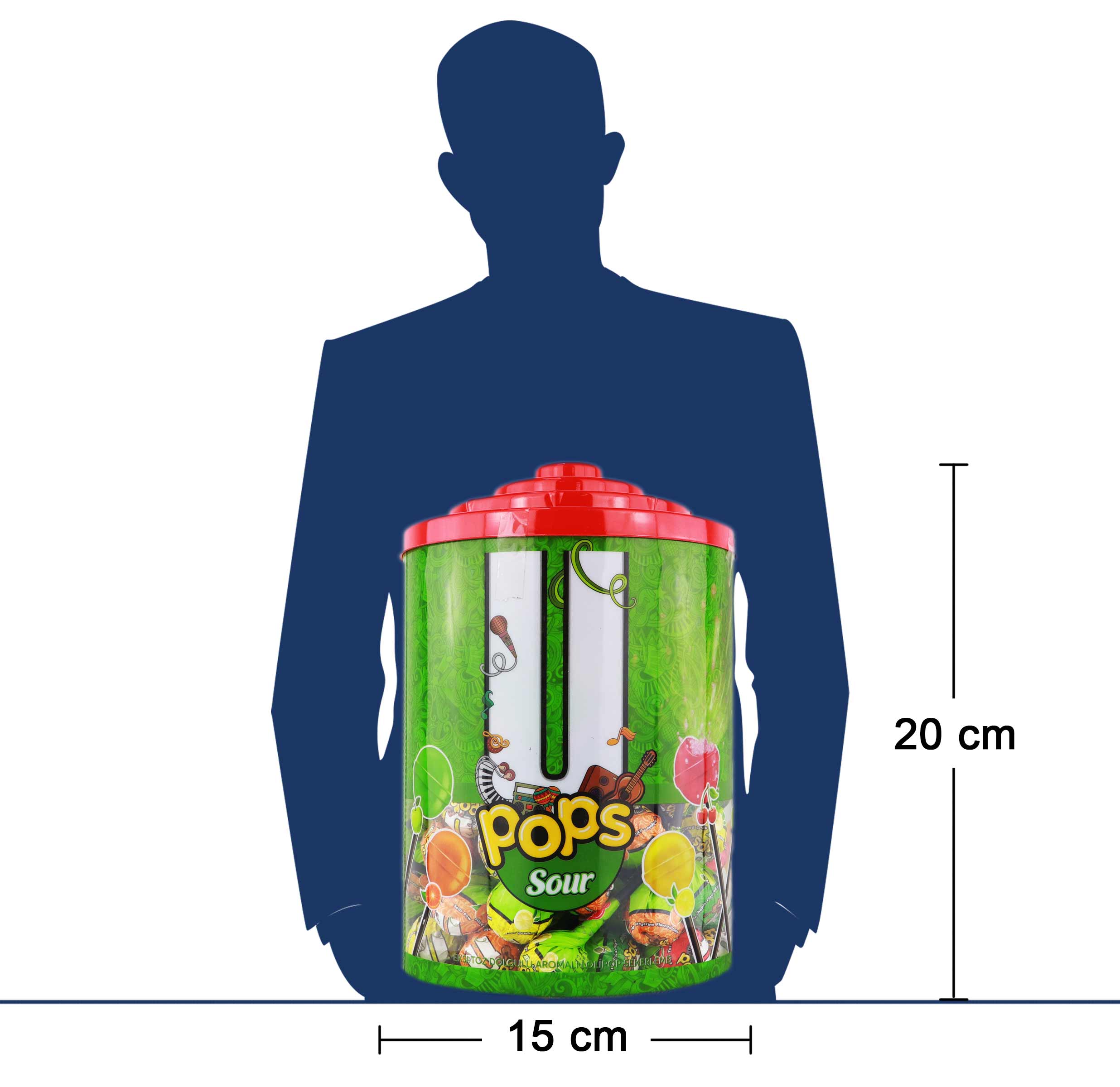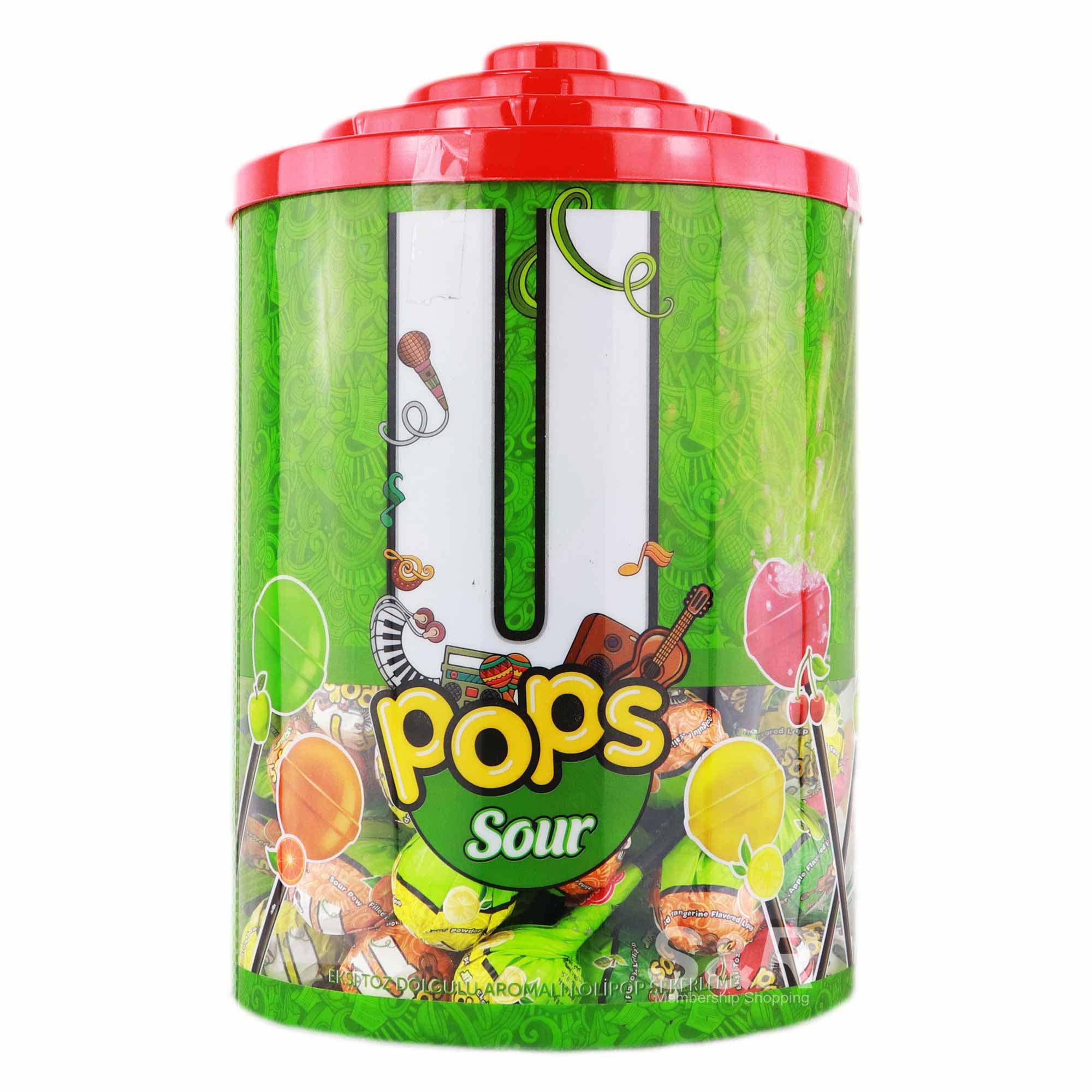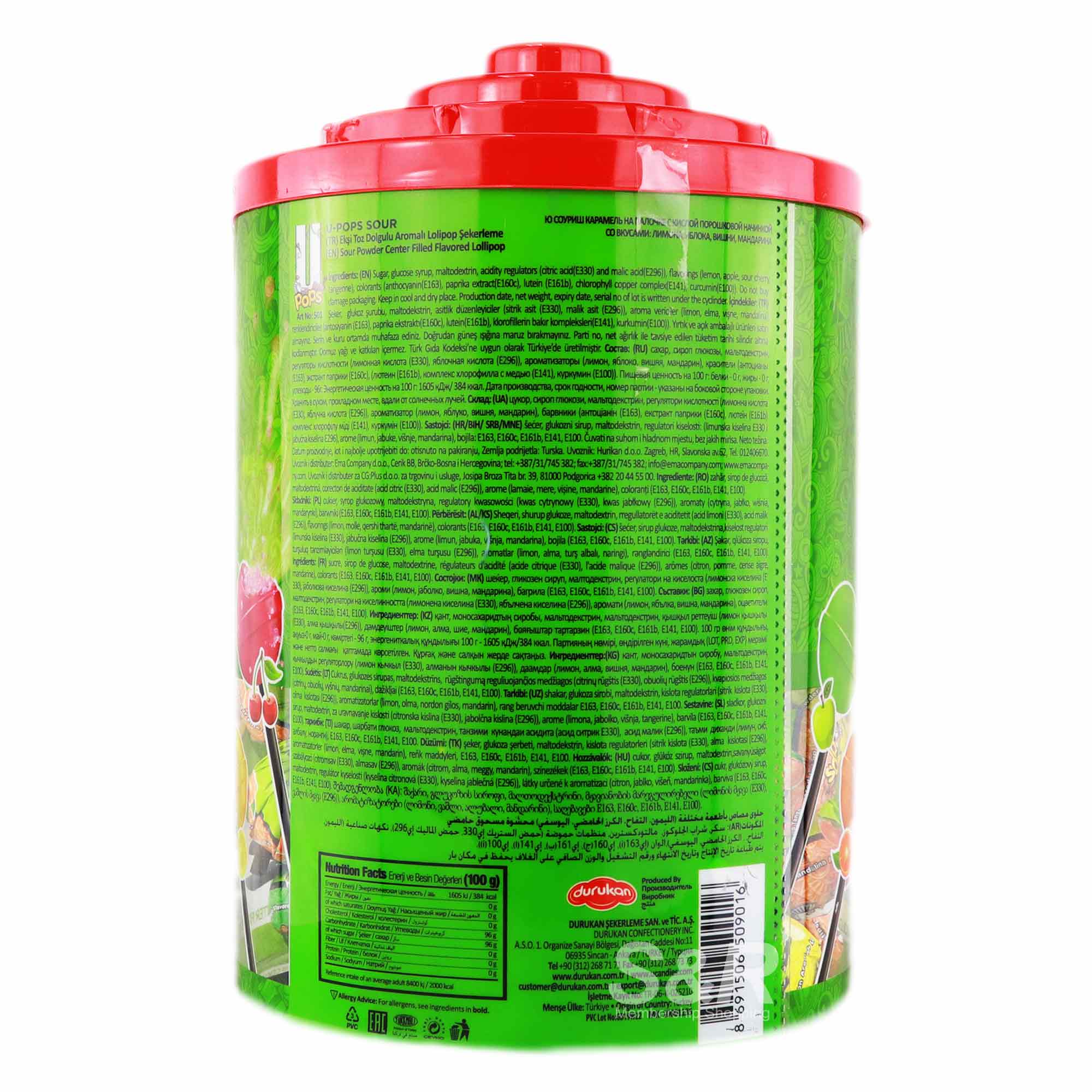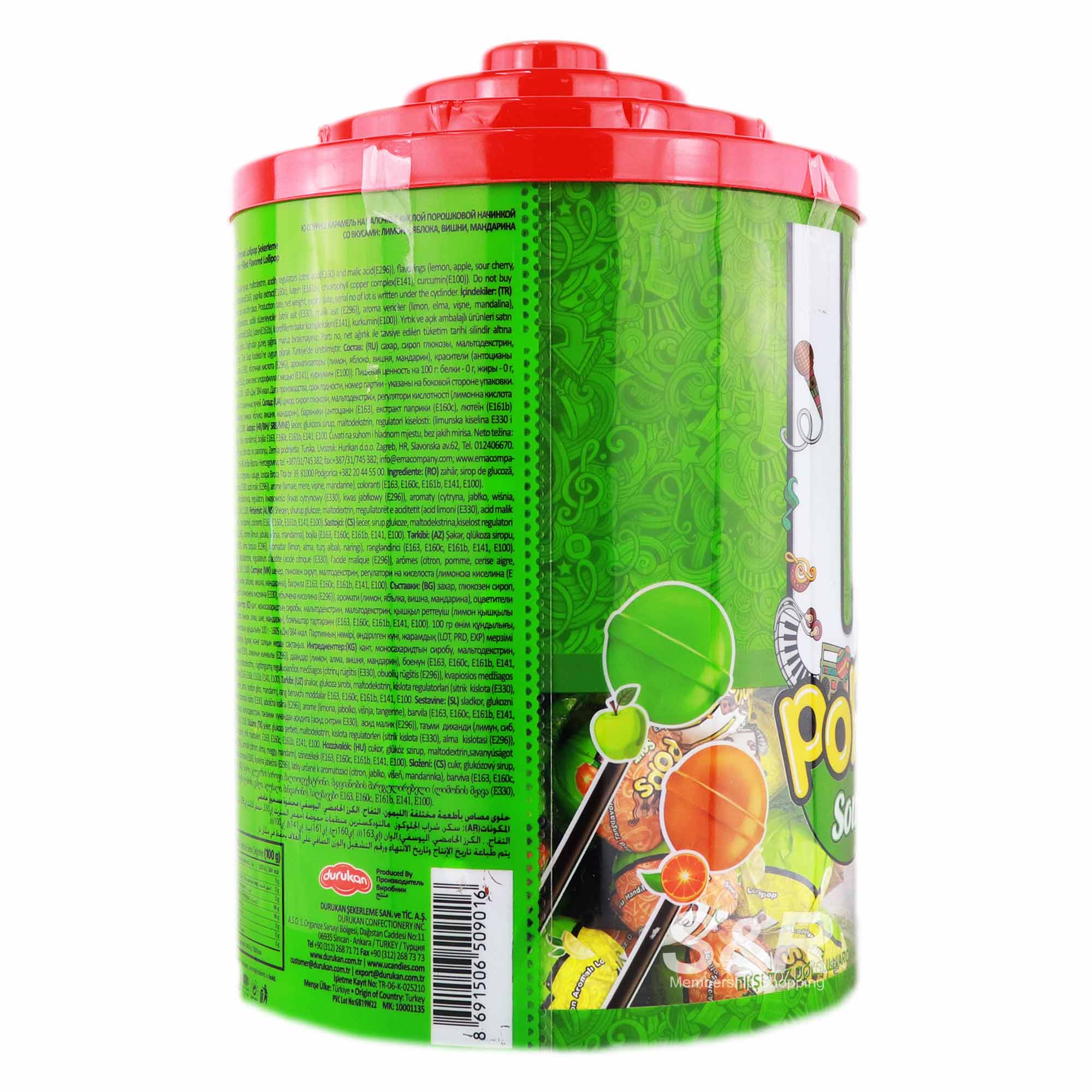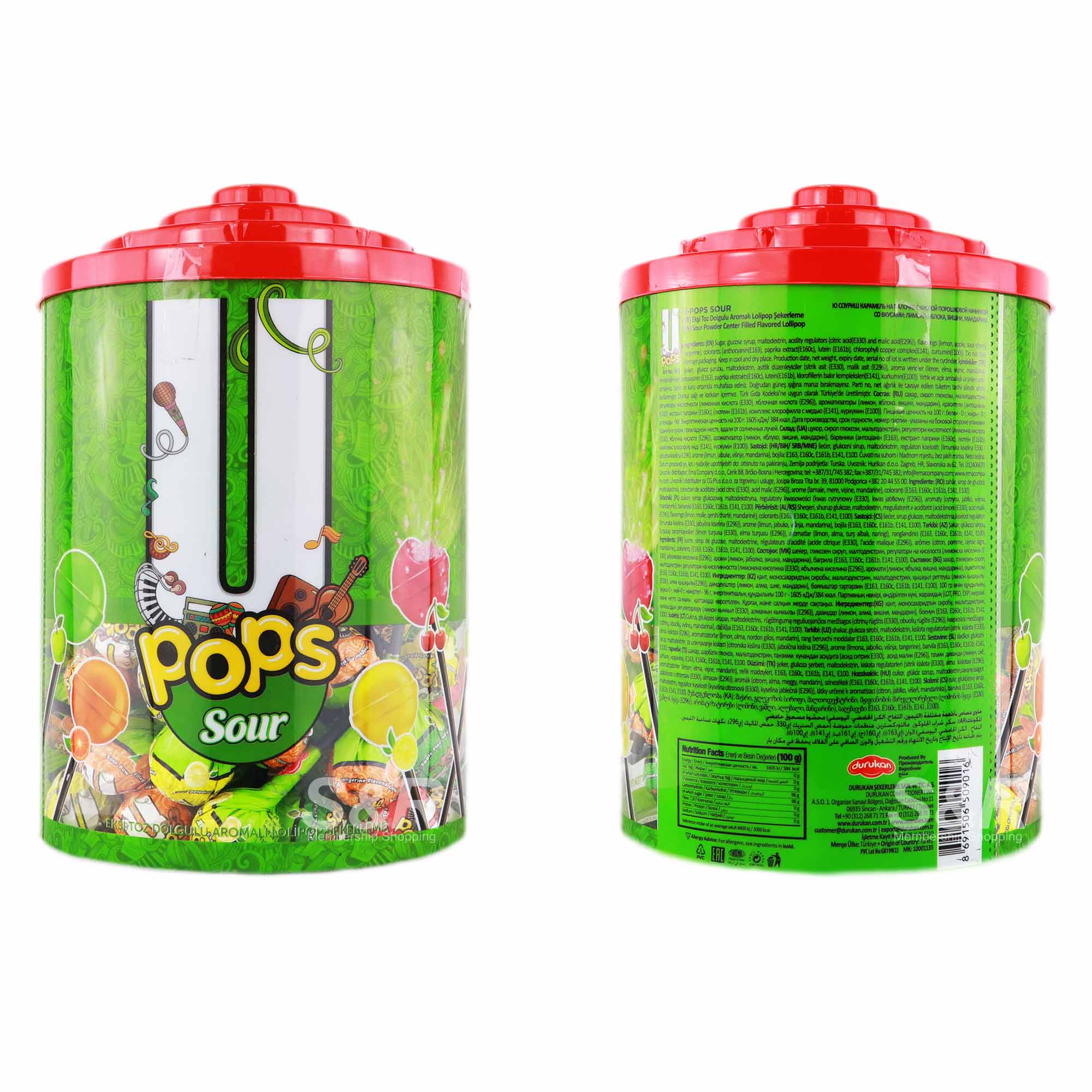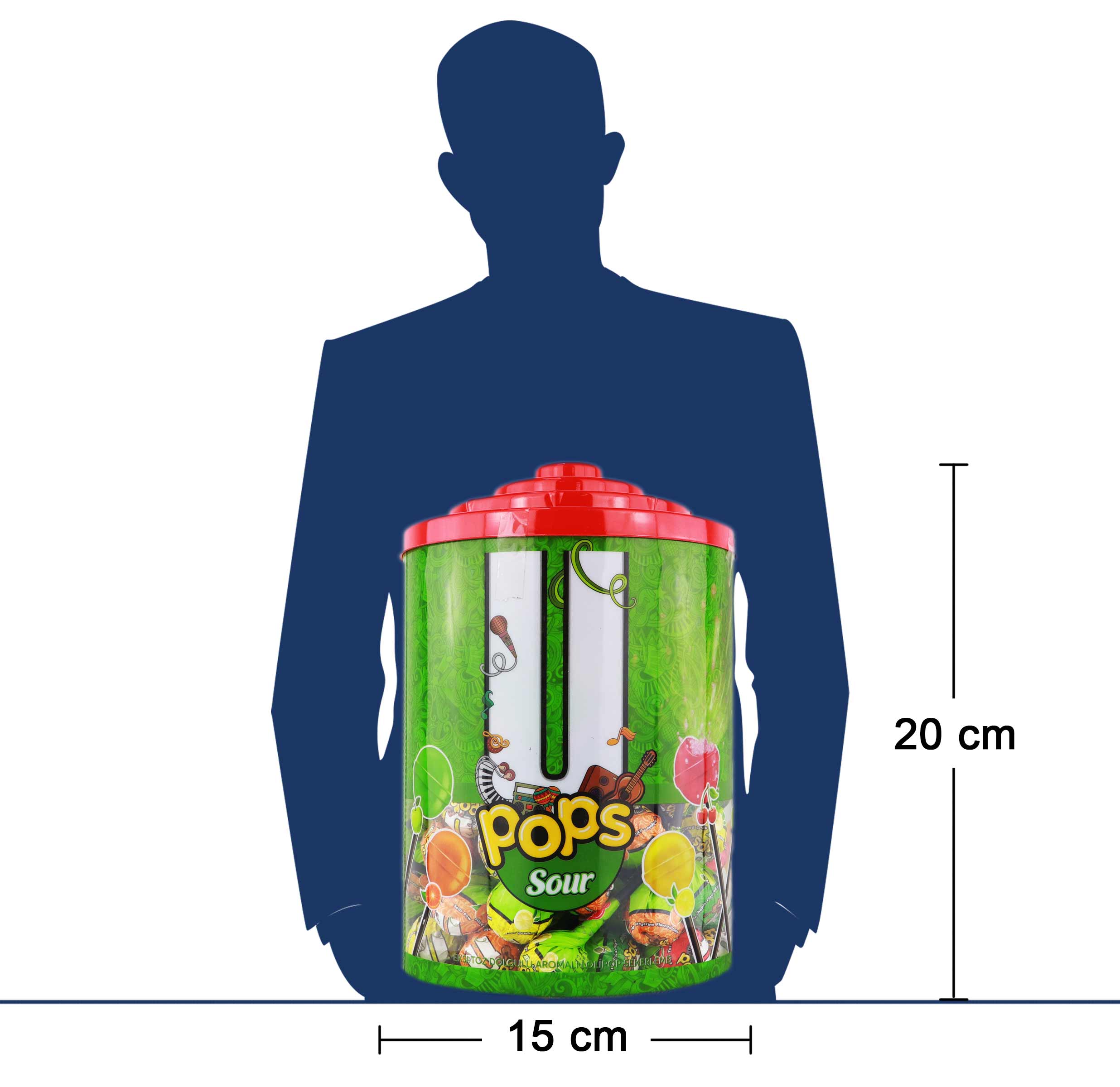 Durukan U Pops Sour 60 lollipops
Features:
Multi-pack (60 counts)
Fruit flavored lollipops
Share-friendly, value container
Sour powder center-filled flavors
Product of Turkey
Actual Weight: 1.68 KGs
Product Dimensions: 6 x 6 x 8
---
If you're a sucker for some good 'ol lollipops with playful mixed fruit flavors and a twist of sour, come through. Durukan U Pops Sour will trigger your sour tooth with these sour powder center filled lollipop goodies! This jar of lollipops comes with dozens of pieces of lip-smacking U Pops favorites. It's chock-full of sour powder center-filled lollipops ready to make your faces cringe in sourly goodness.

There's something uniquely satisfying with Durukan U Pops Sour's flavor that you and your friends will really sink your teeth into. So, if you're like us, we hope you suck with us until the end.

Store in a cool dry place. Not a significant source of trans fat, cholesterol, dietary fiber, and other vitamins. Contents tend to settle after packaging.