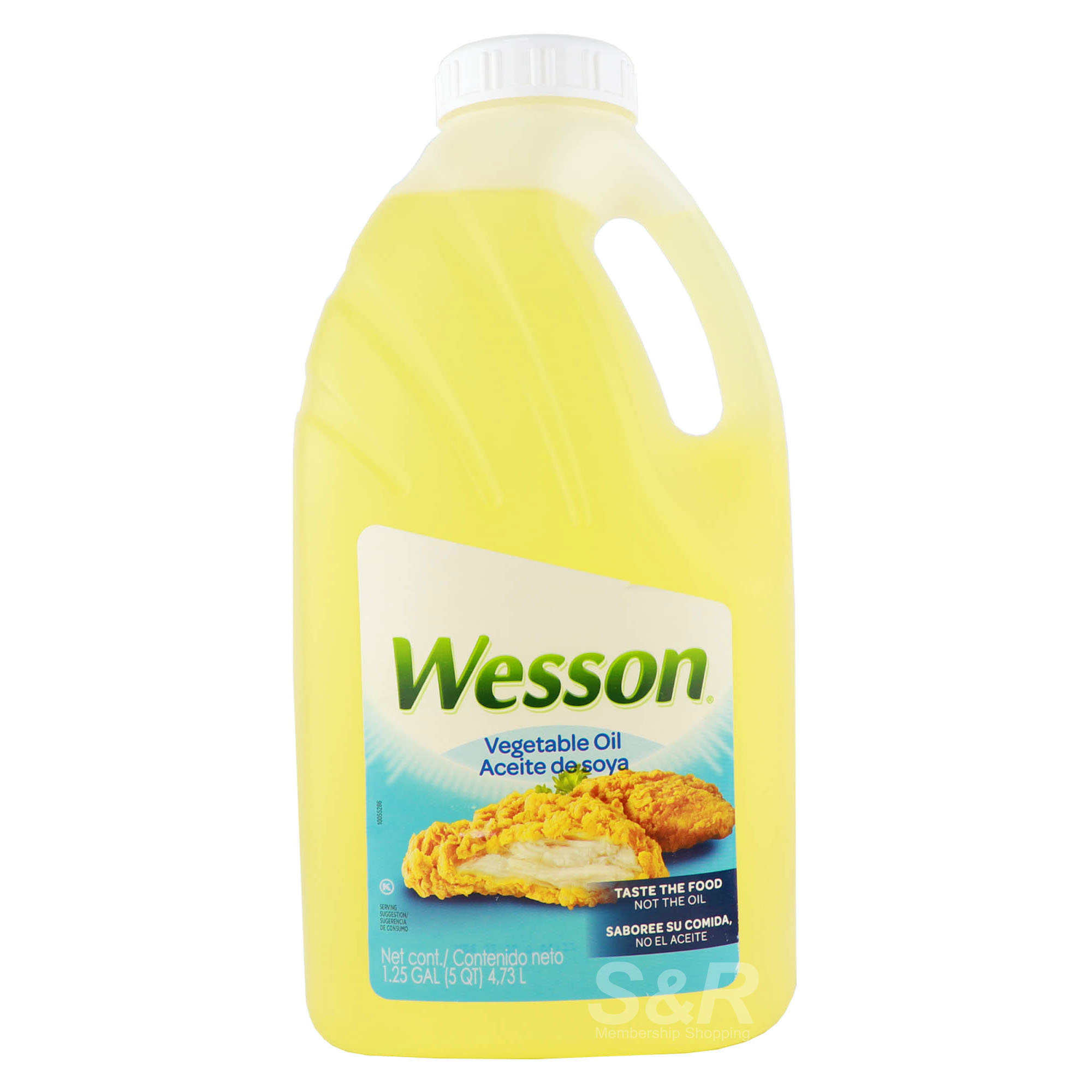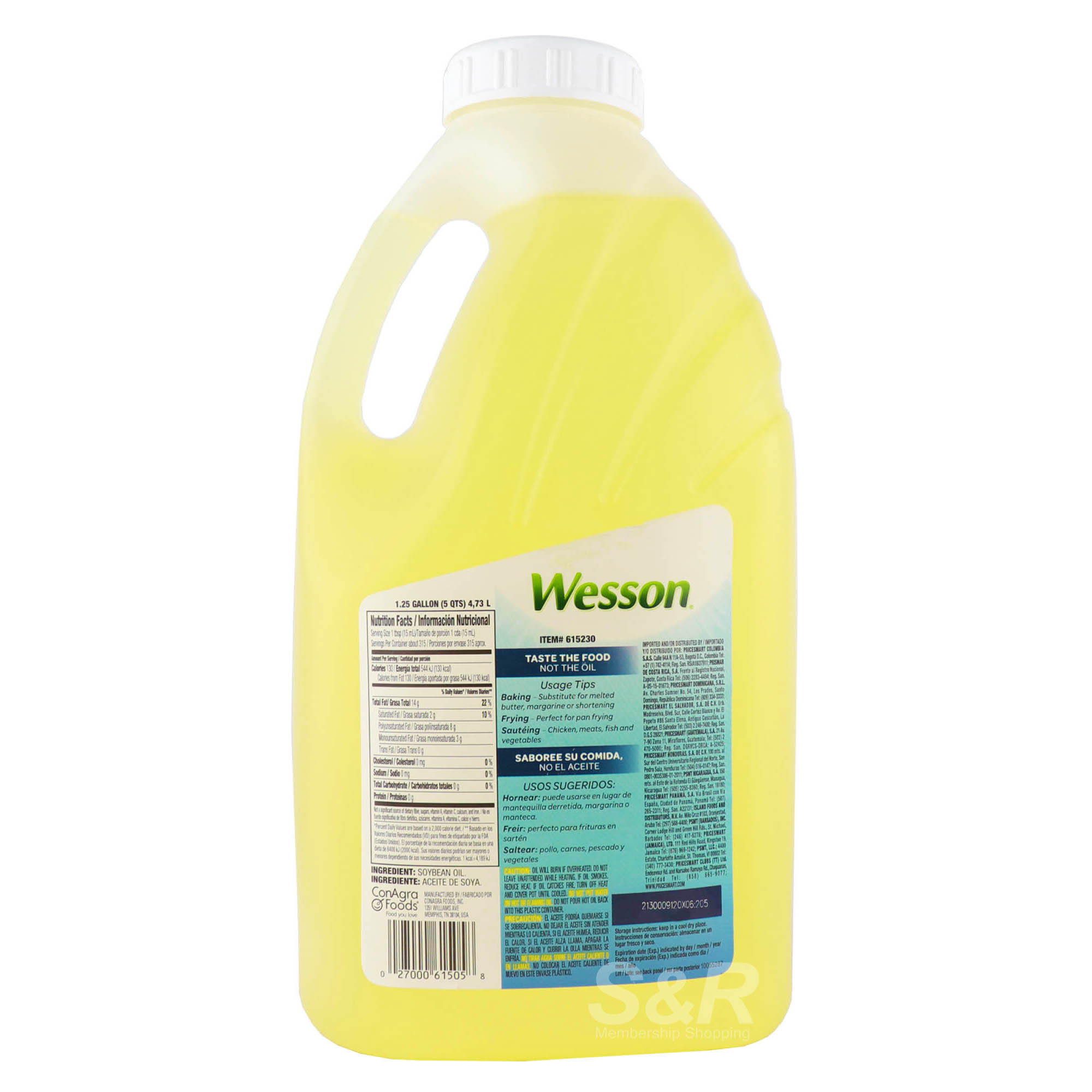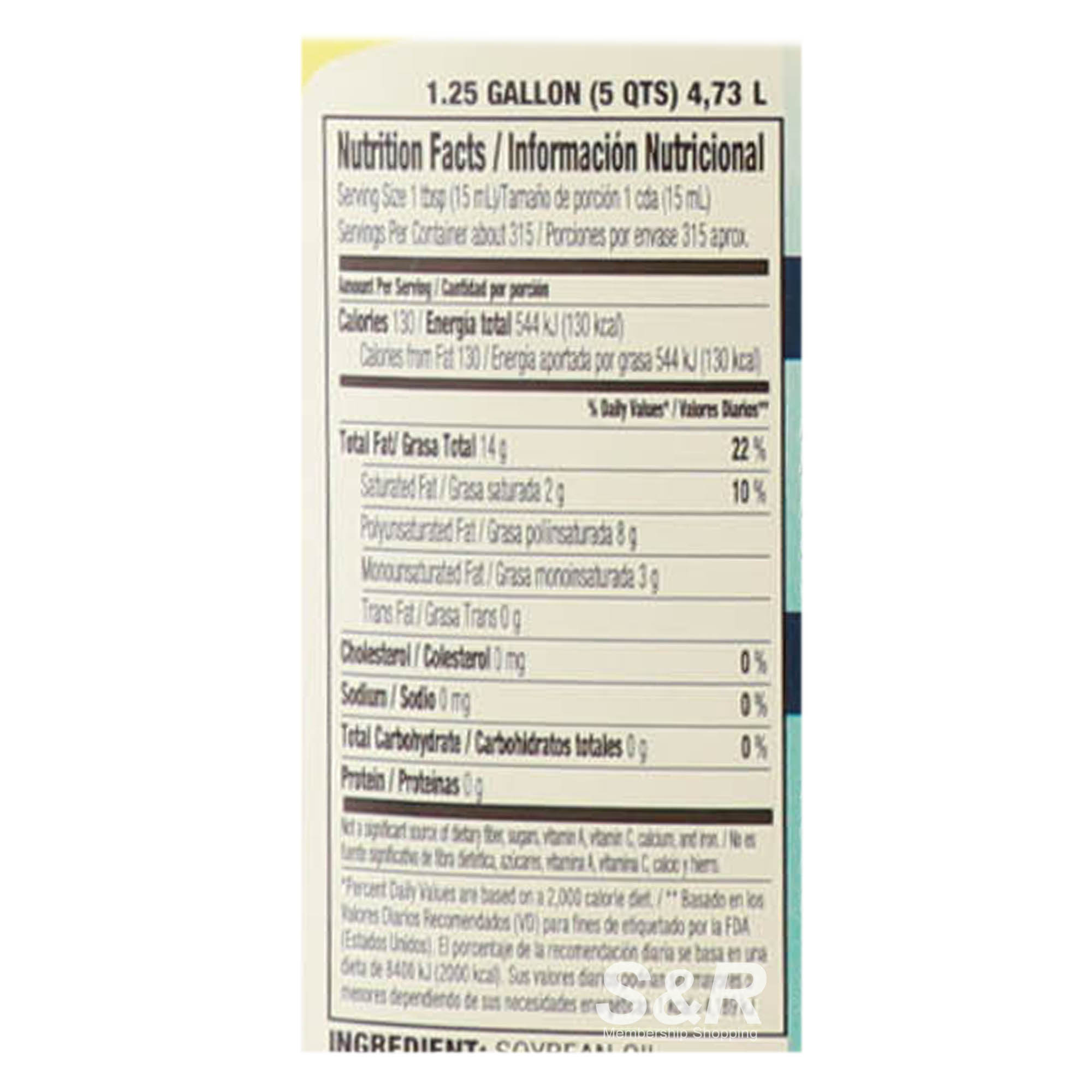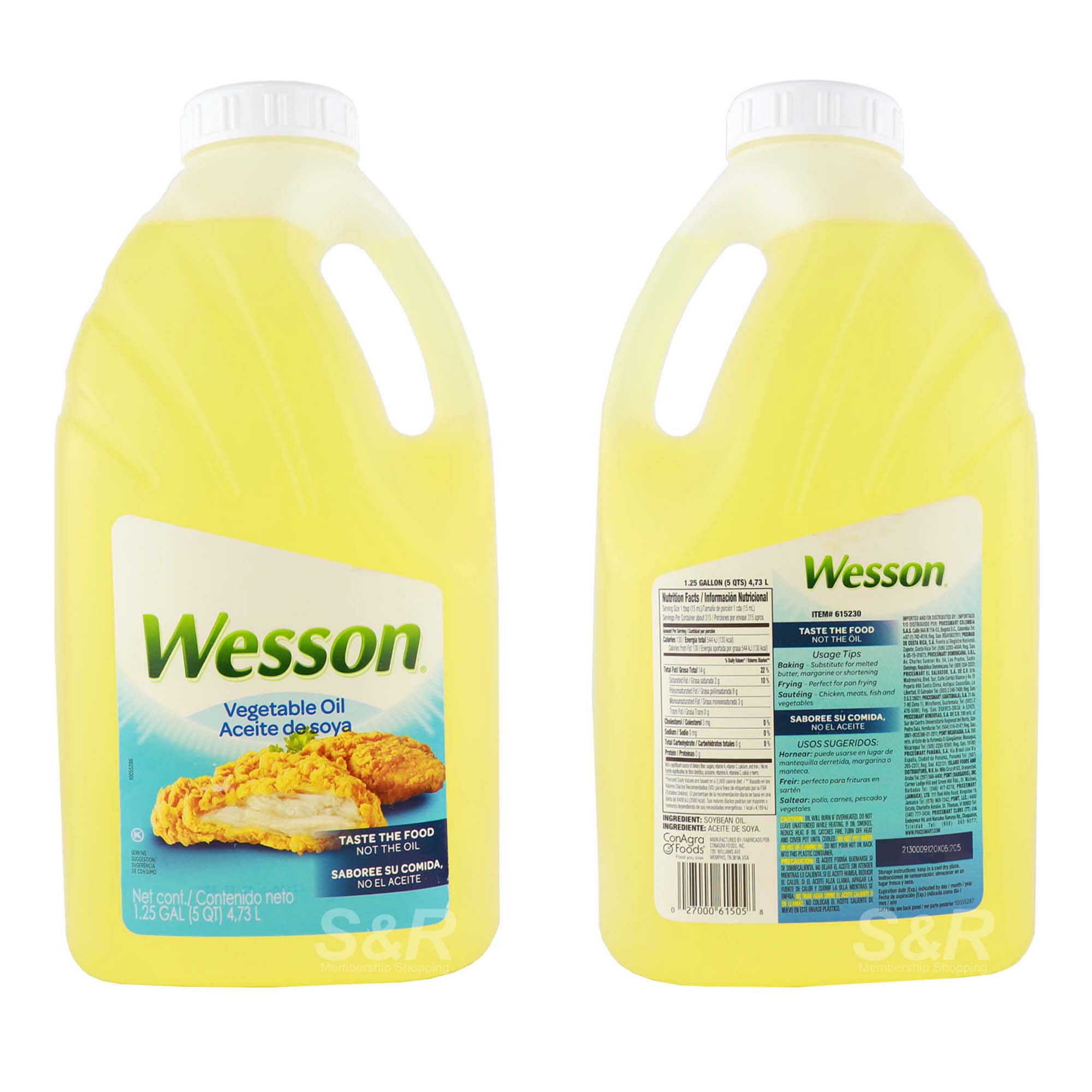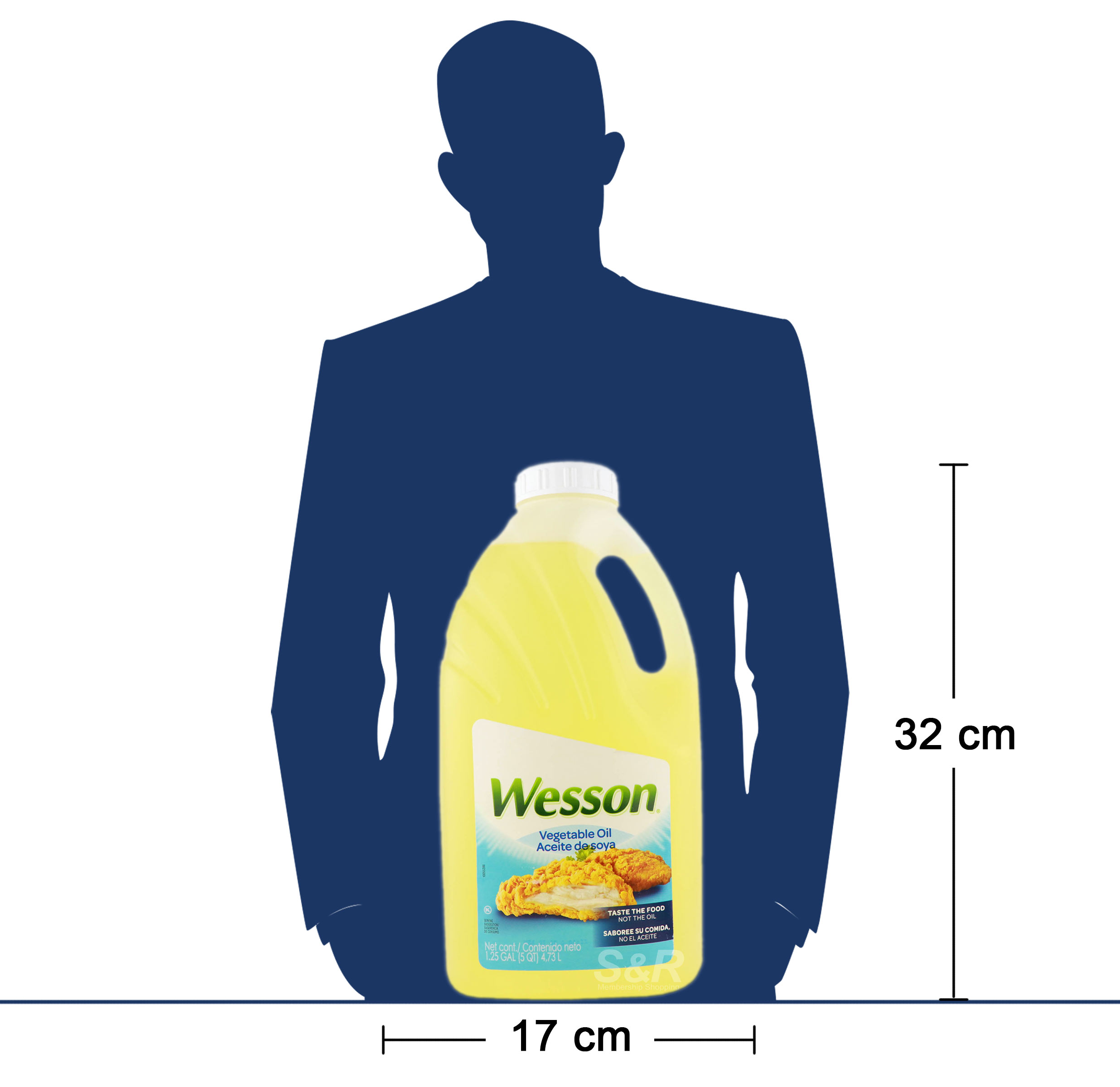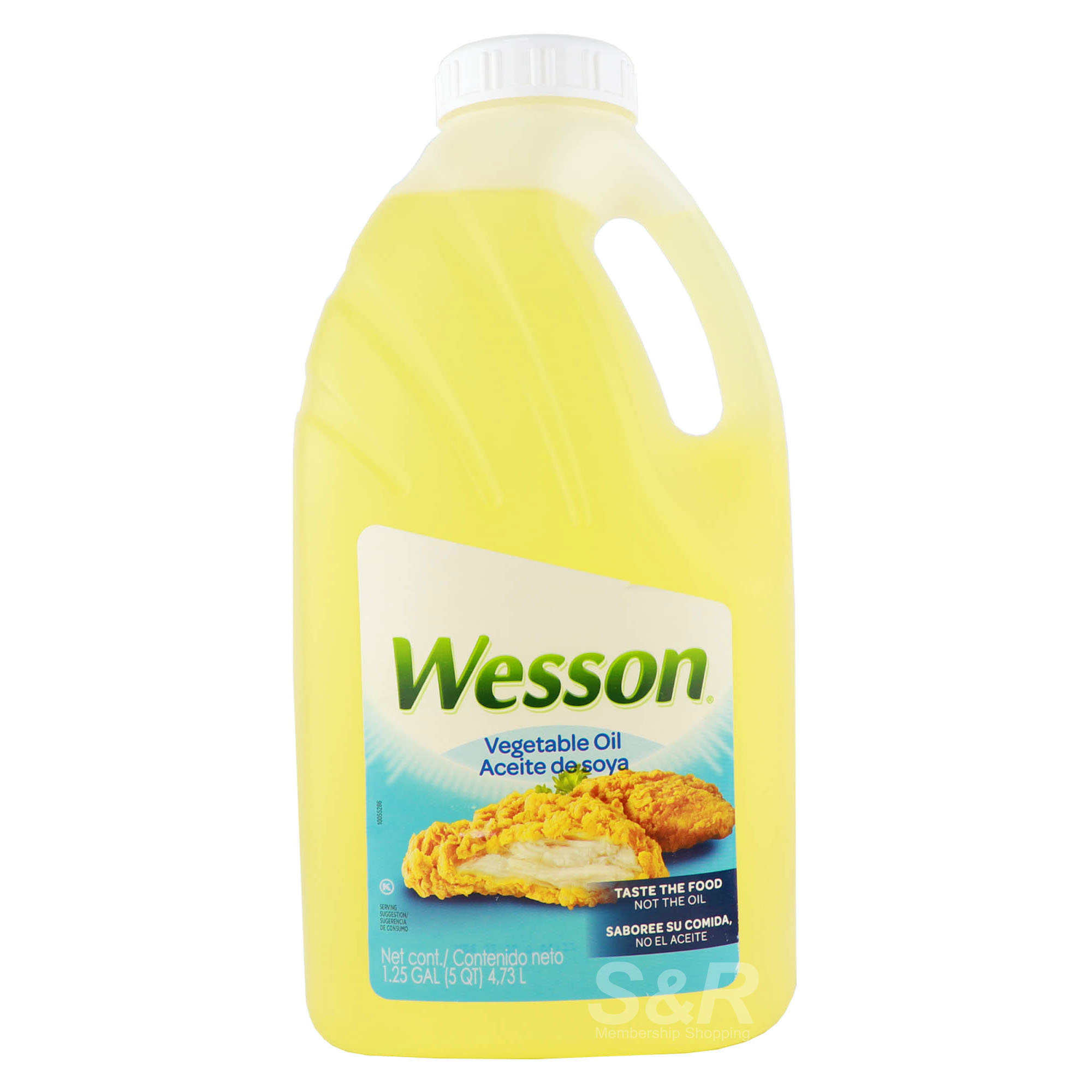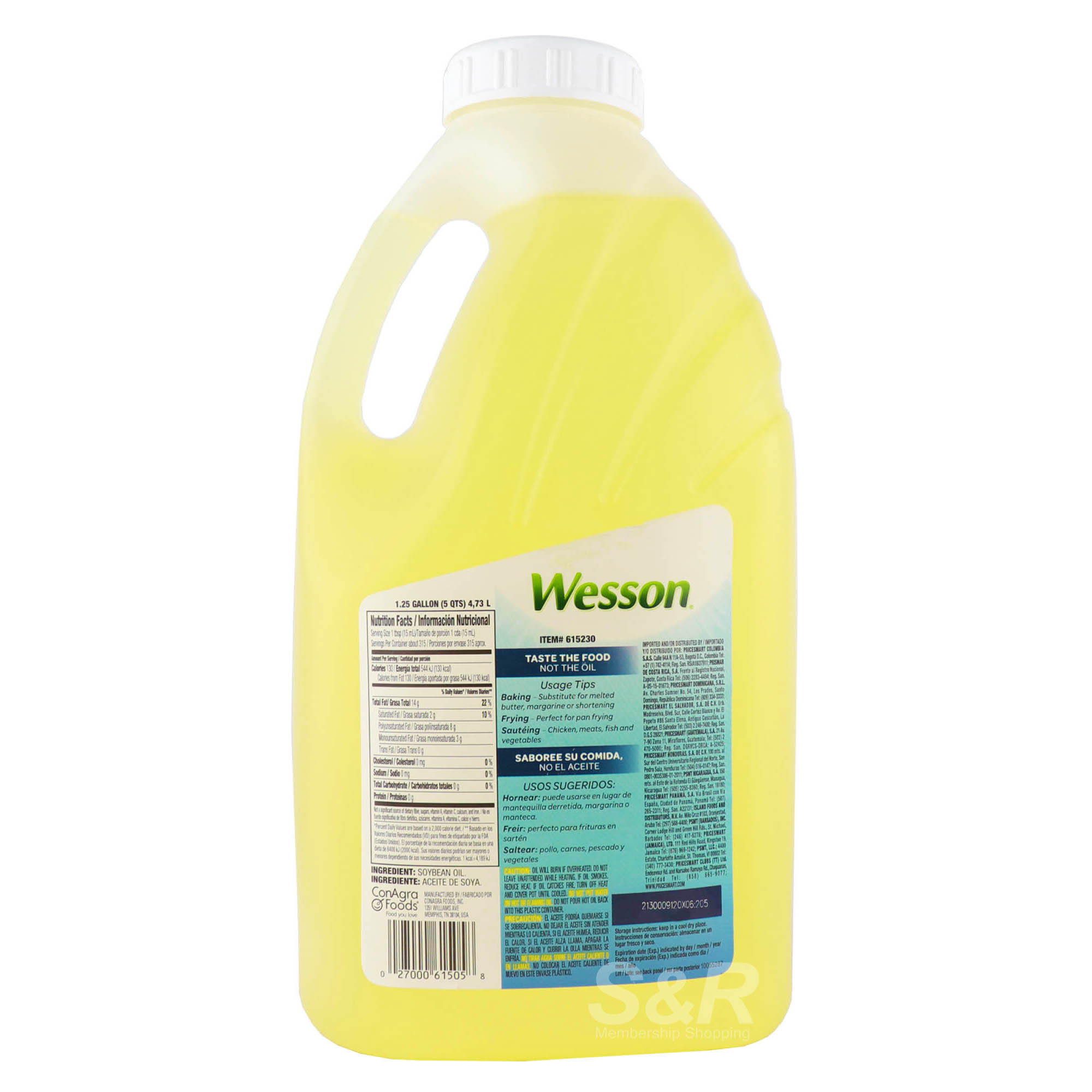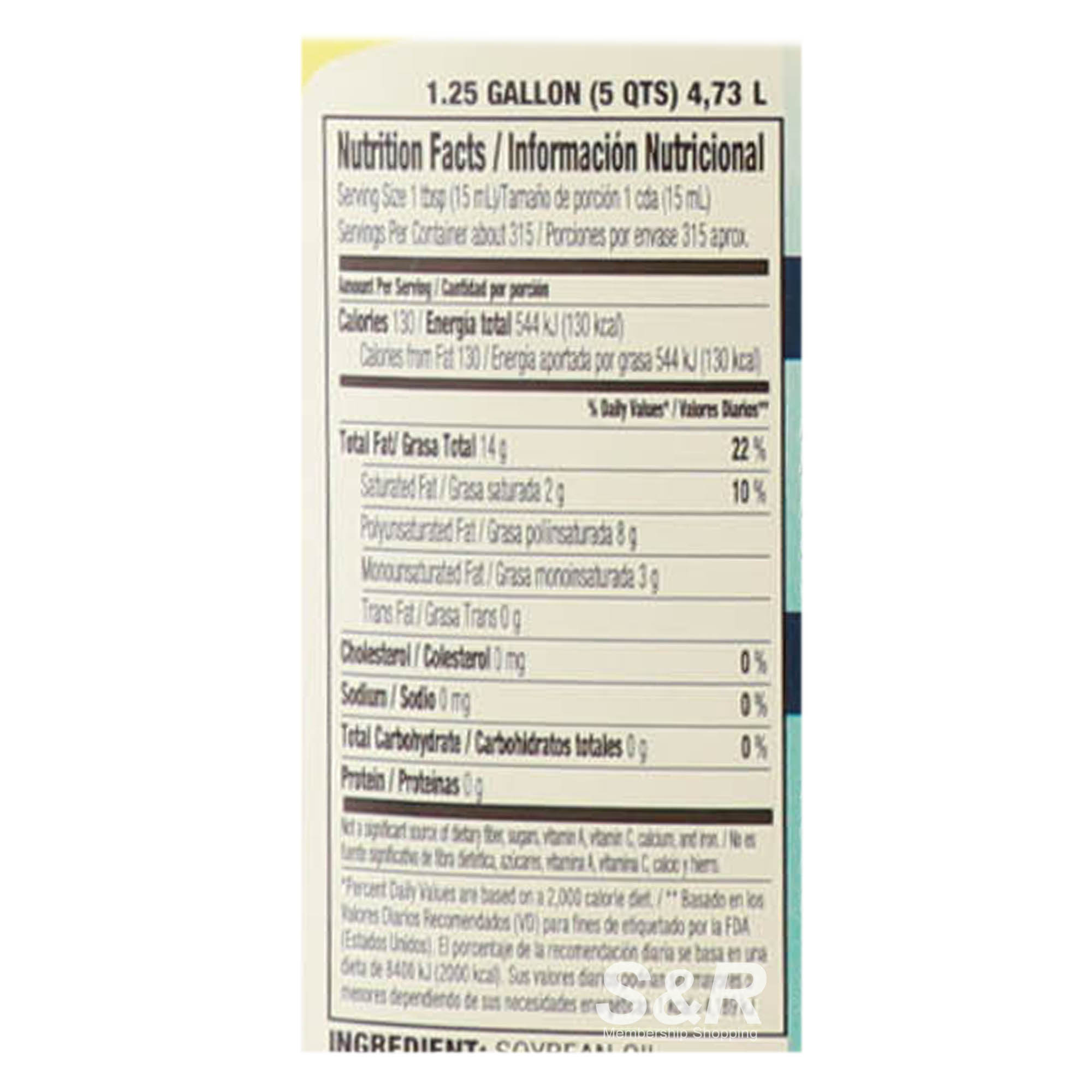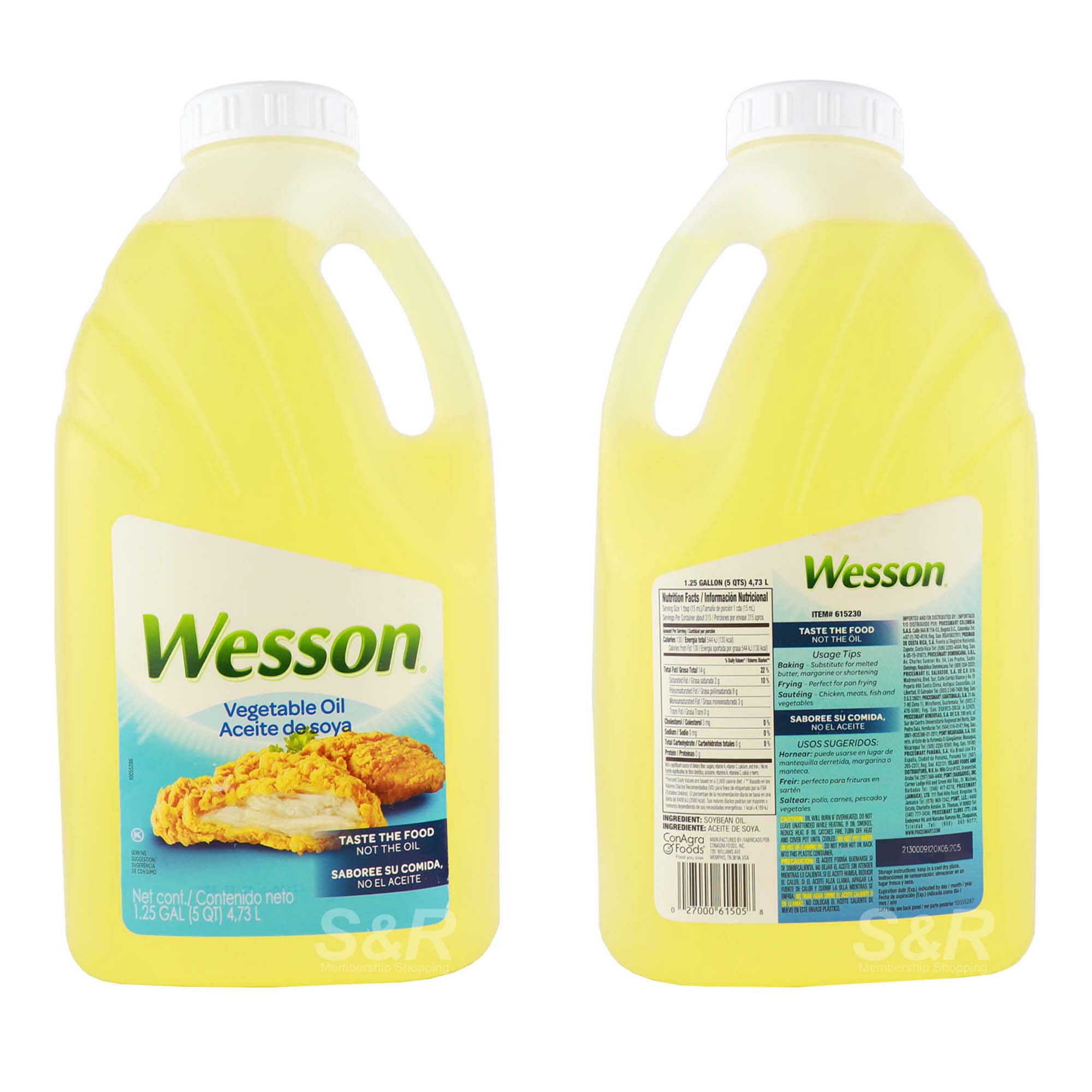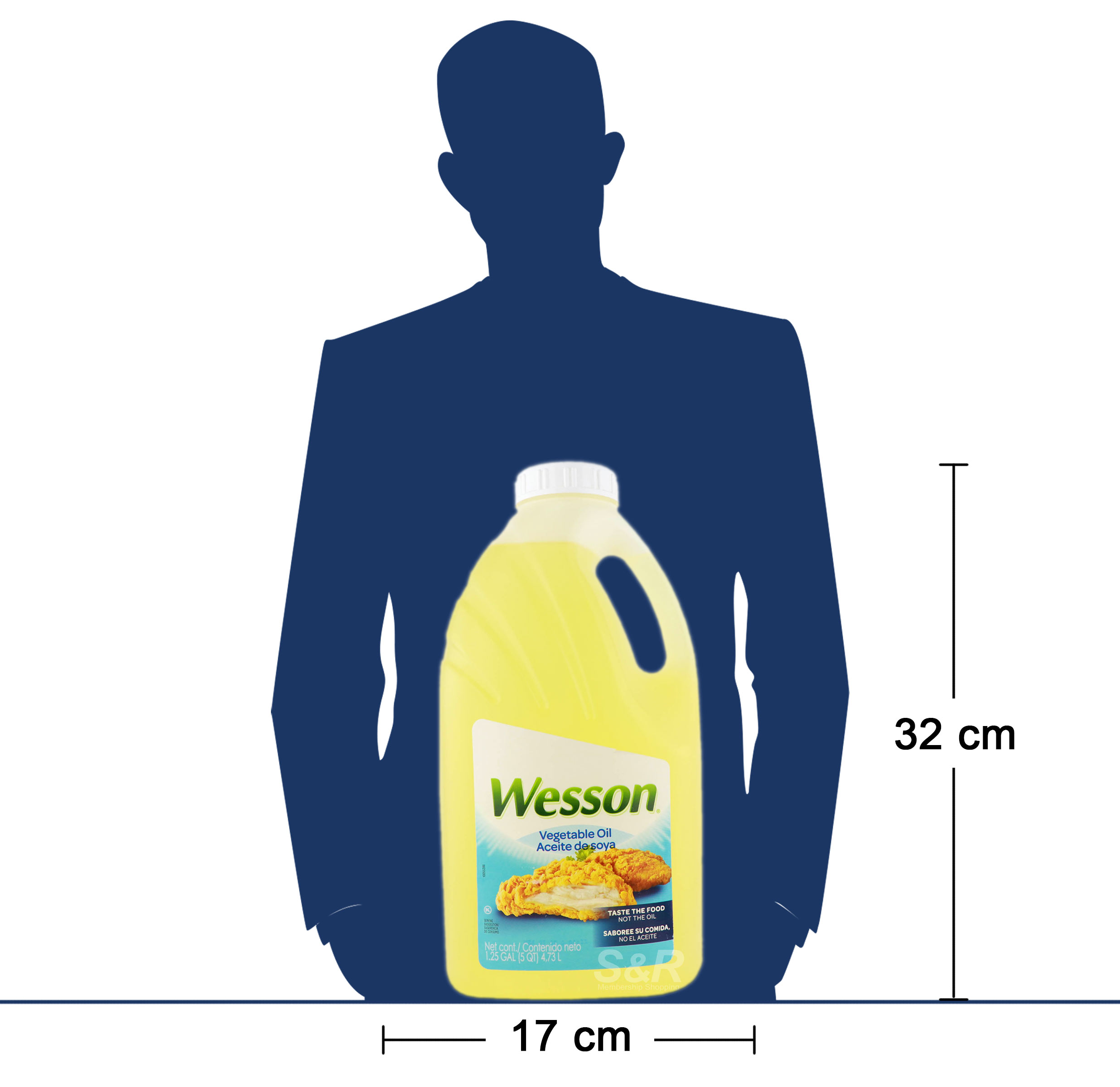 Wesson Pure Vegetable Oil 4.73L
Features:
Single Item
Pure Vegetable Oil in 1 refillable bottle
Suitable for baking – Substitute for melted butter, margarine, or shortening
Frying – Perfect for pan frying / Sautéing – Chicken, meats, fish and vegetables
Product of USA
Actual Weight: 4.5 KGs
Product Dimensions: 6.69 x 5.51 x 13
---
Your fried chicken, breaded calamari and other all-time deep-fried favorites wouldn't taste the same if not cooked with oil that's not up to the task. Are we making your mouth water with the mention of those fried goodies? Well then, get frying with Wesson Pure Vegetable Oil where you taste the food, not the oil. This oil also contains healthy amounts of Omega 9, which is known to increase HDL (good) cholesterol and decrease LDL (bad) cholesterol. With that said, this pure vegetable oil is low in omega-6 fatty acids, which lead to increased inflammation in the body.

So, enjoy fried food guiltless and healthier on the daily with Wesson Pure Vegetable Oil – where you to taste the food, and not the oil – we fry your best!

Directions: Preheat pan a few minutes before pouring Vegetable cooking oil.

Oil will burn if overheated. Do not leave unattended while heating. If oil smokes, reduce heat. Do not put water on hot or flaming oil. Do not pour hot oil back into this plastic container.