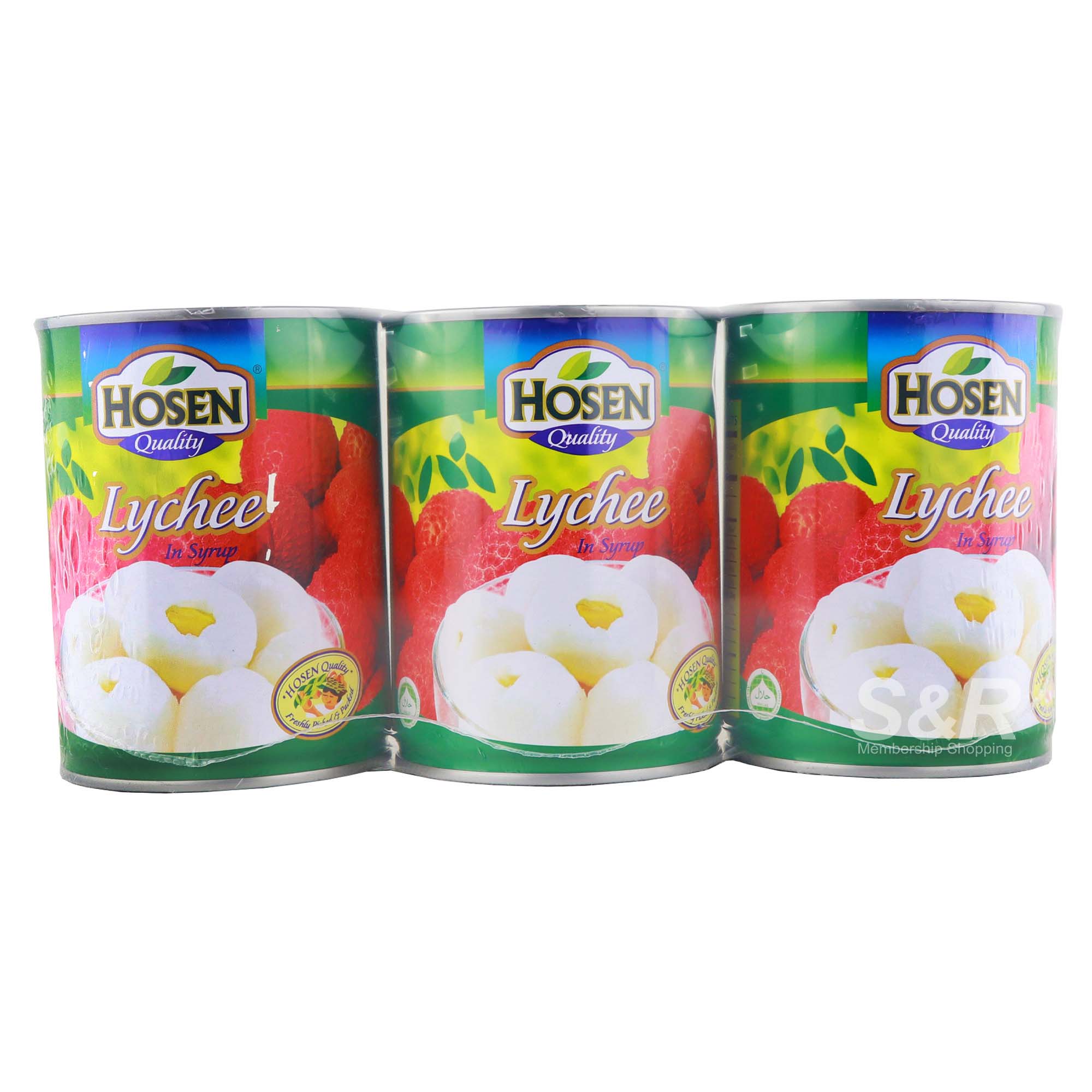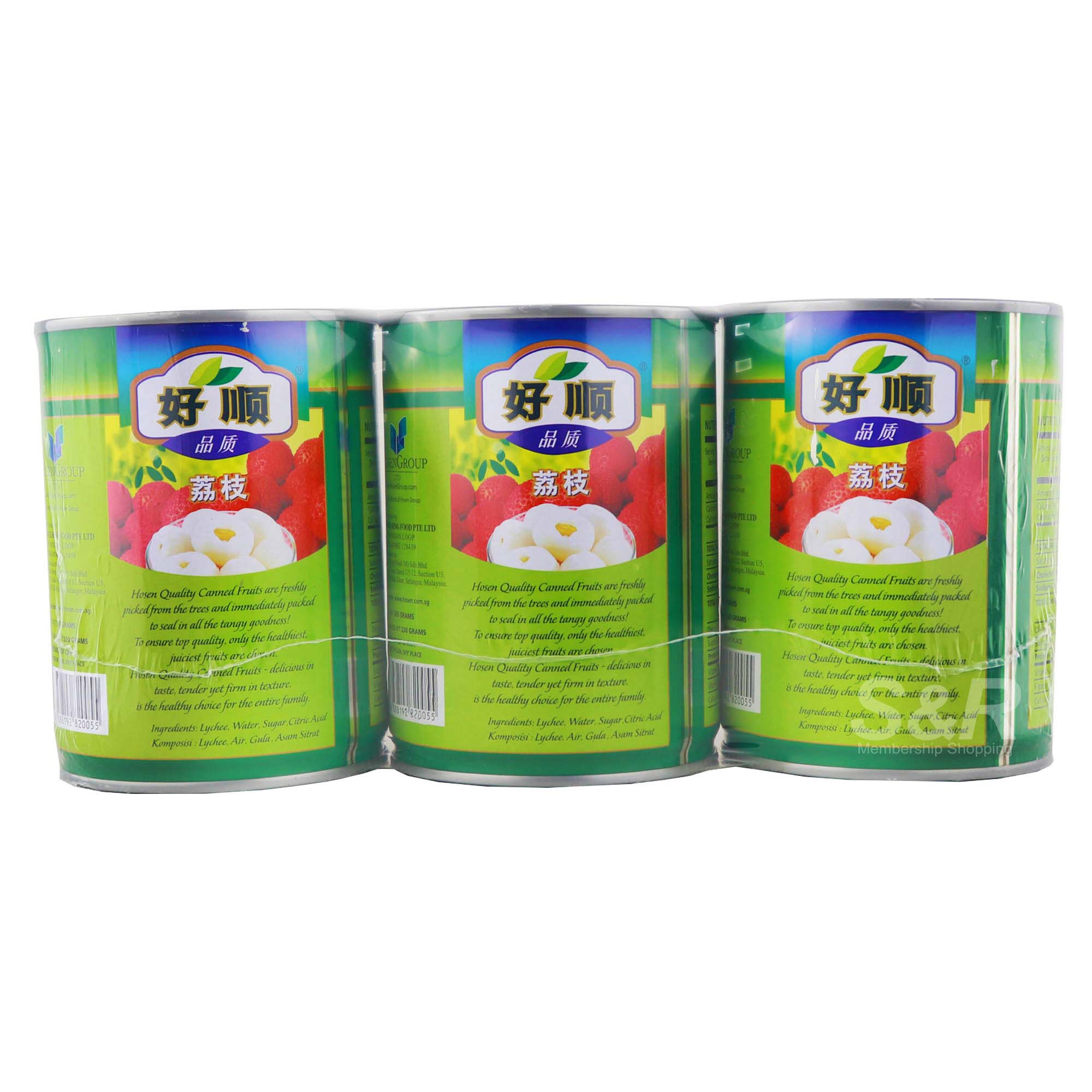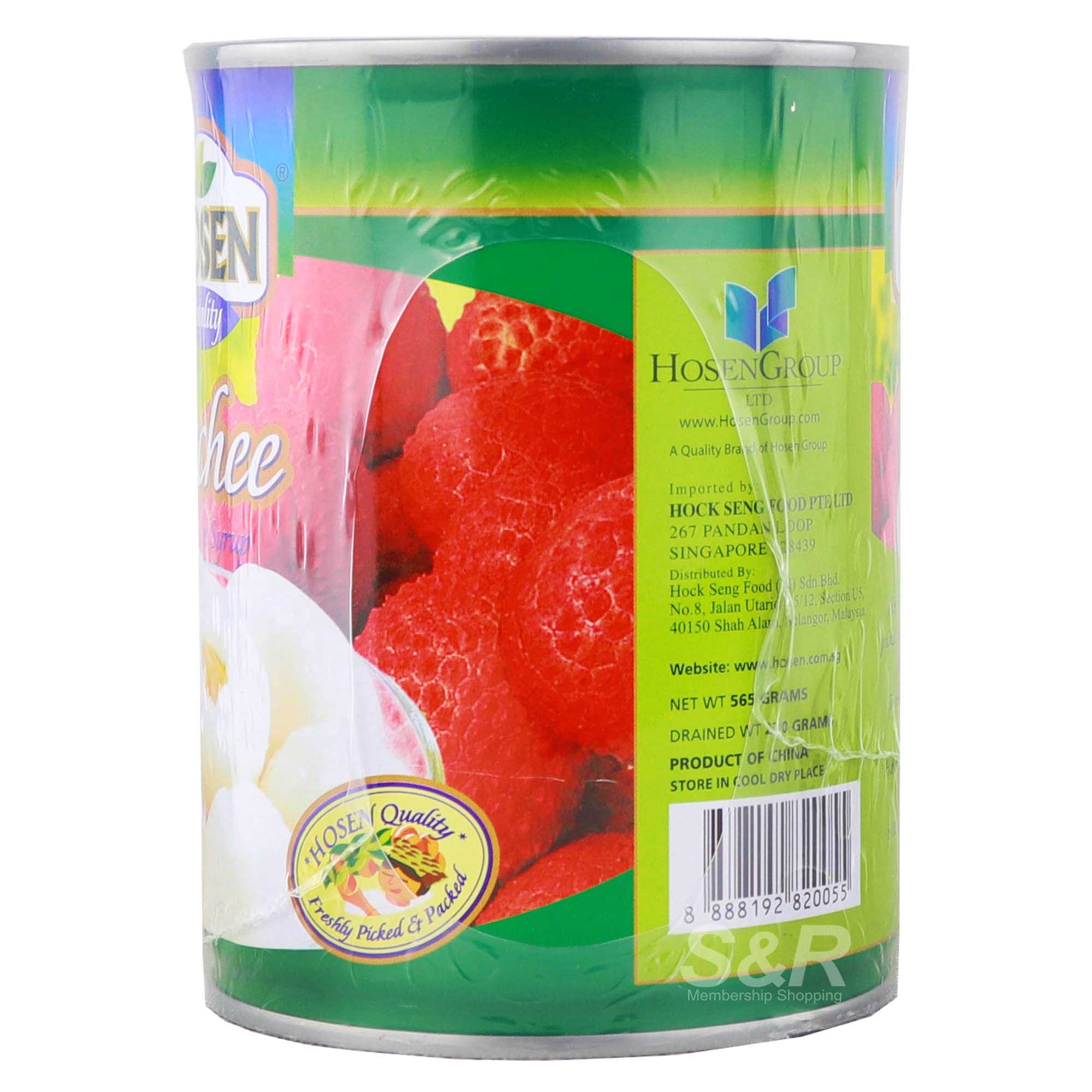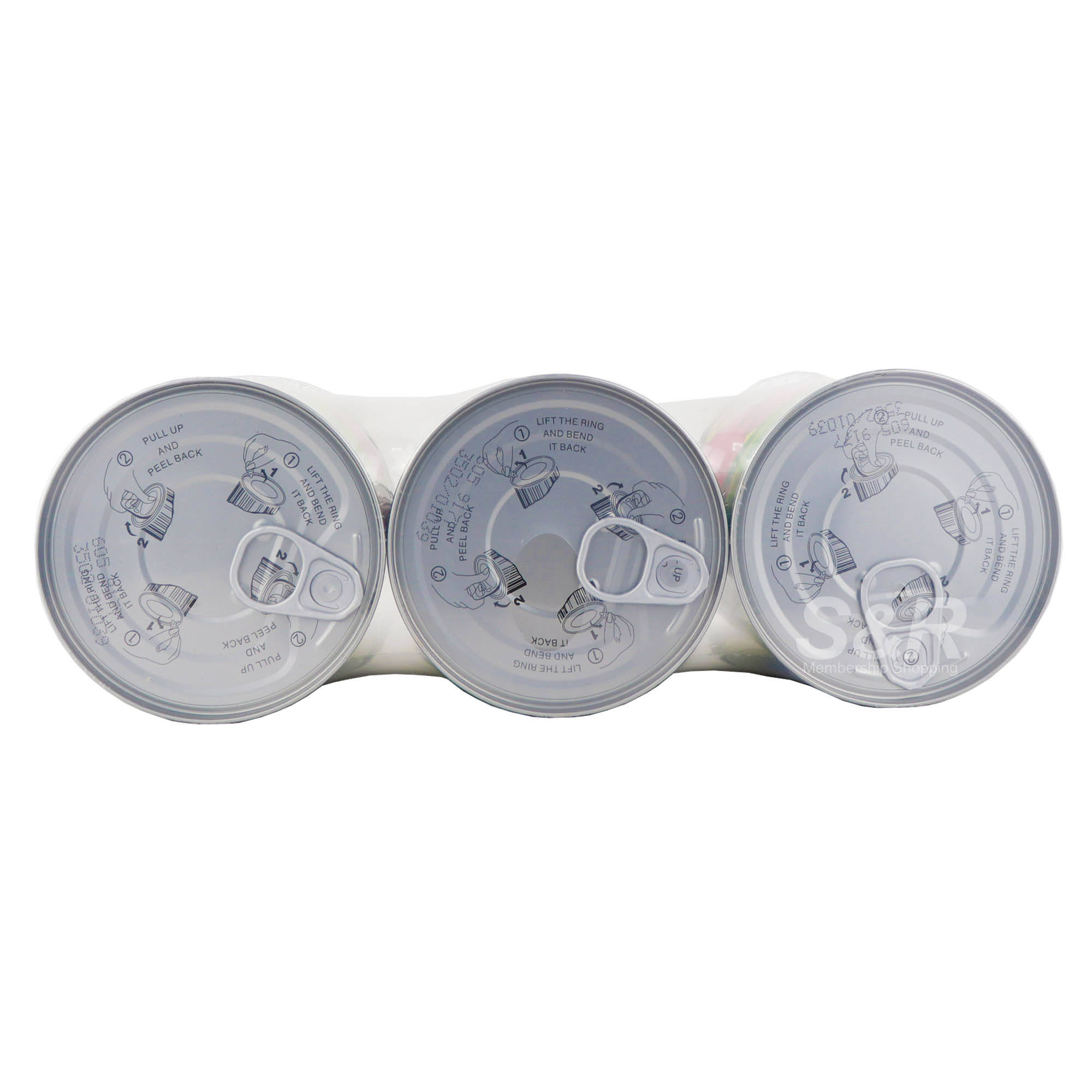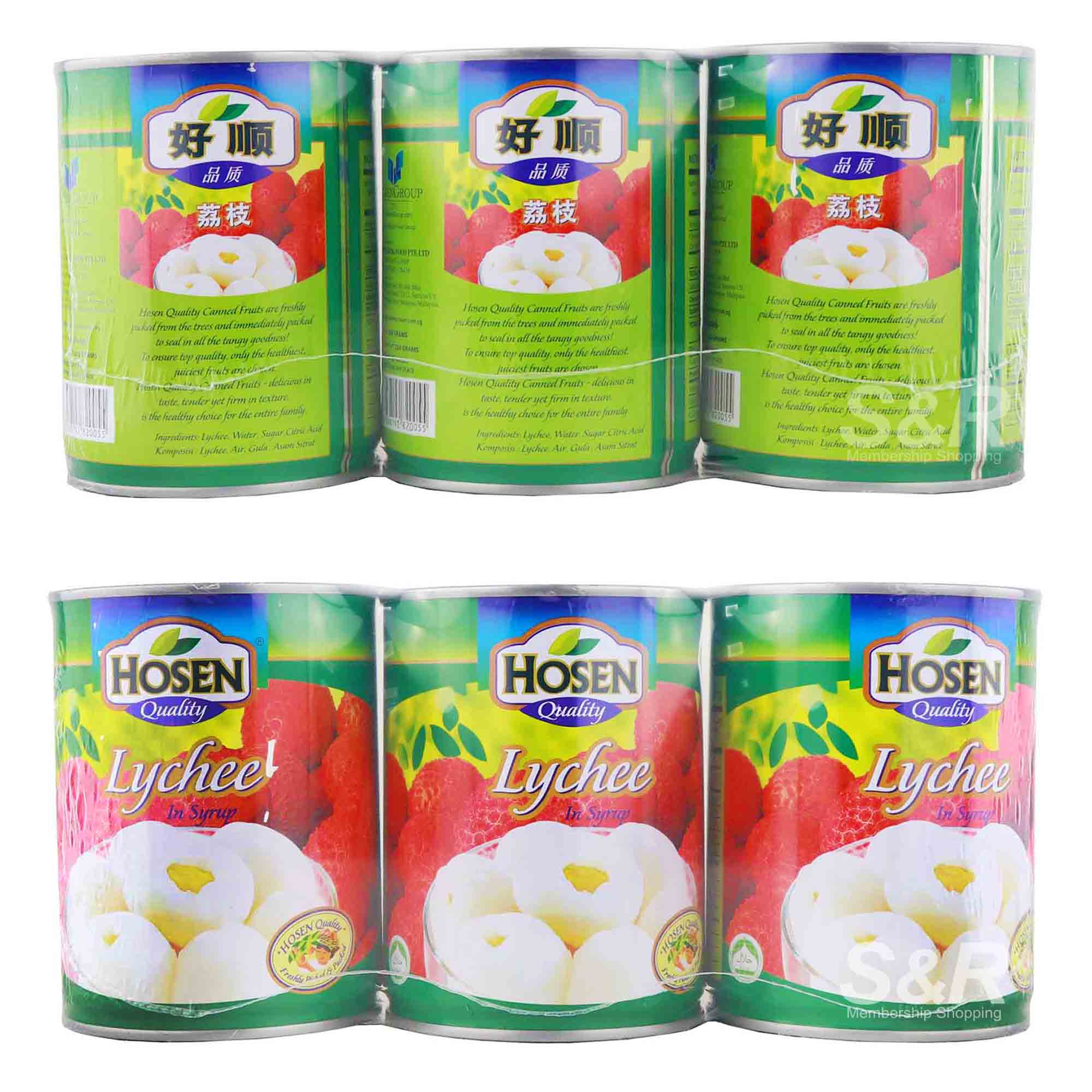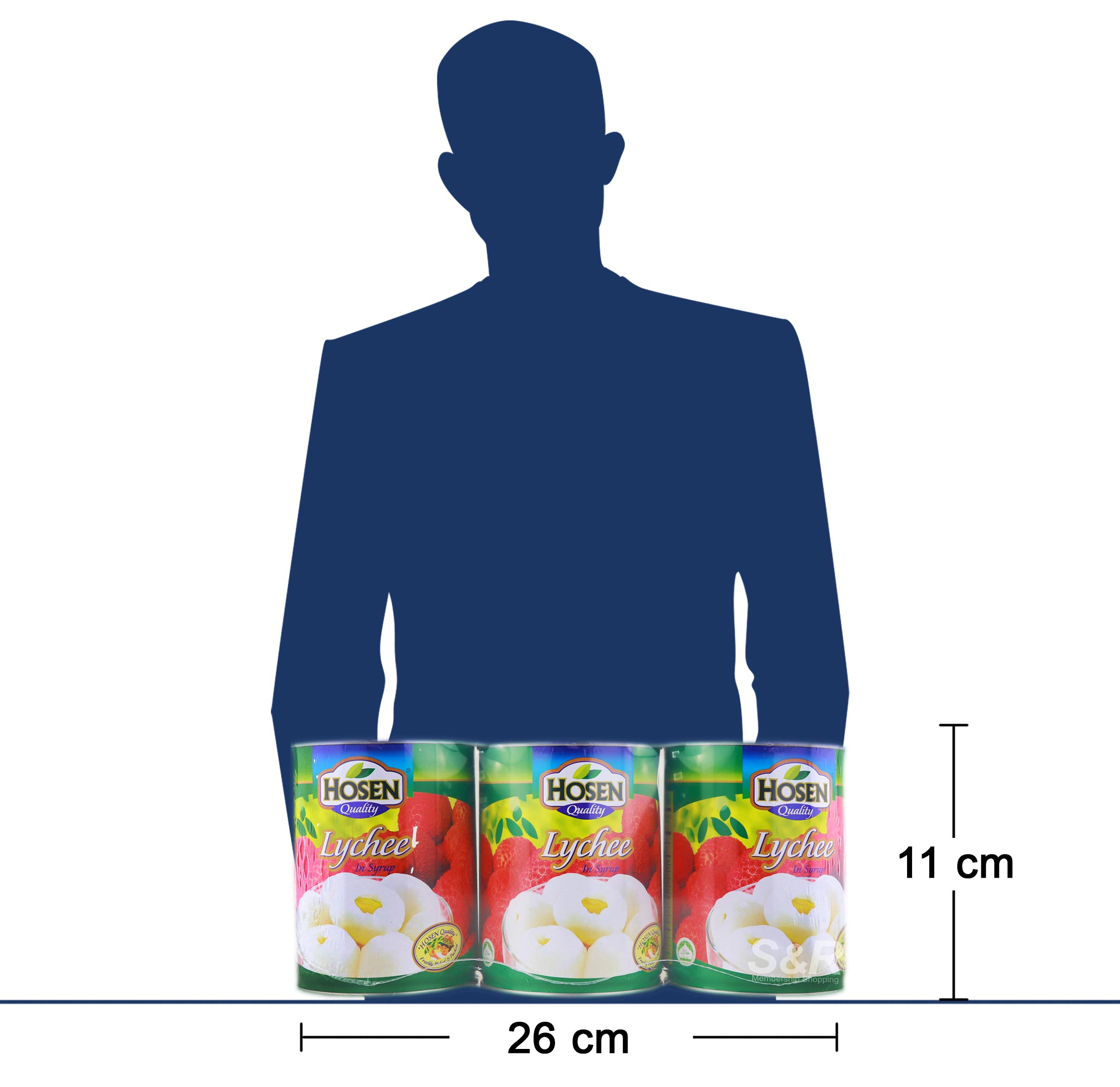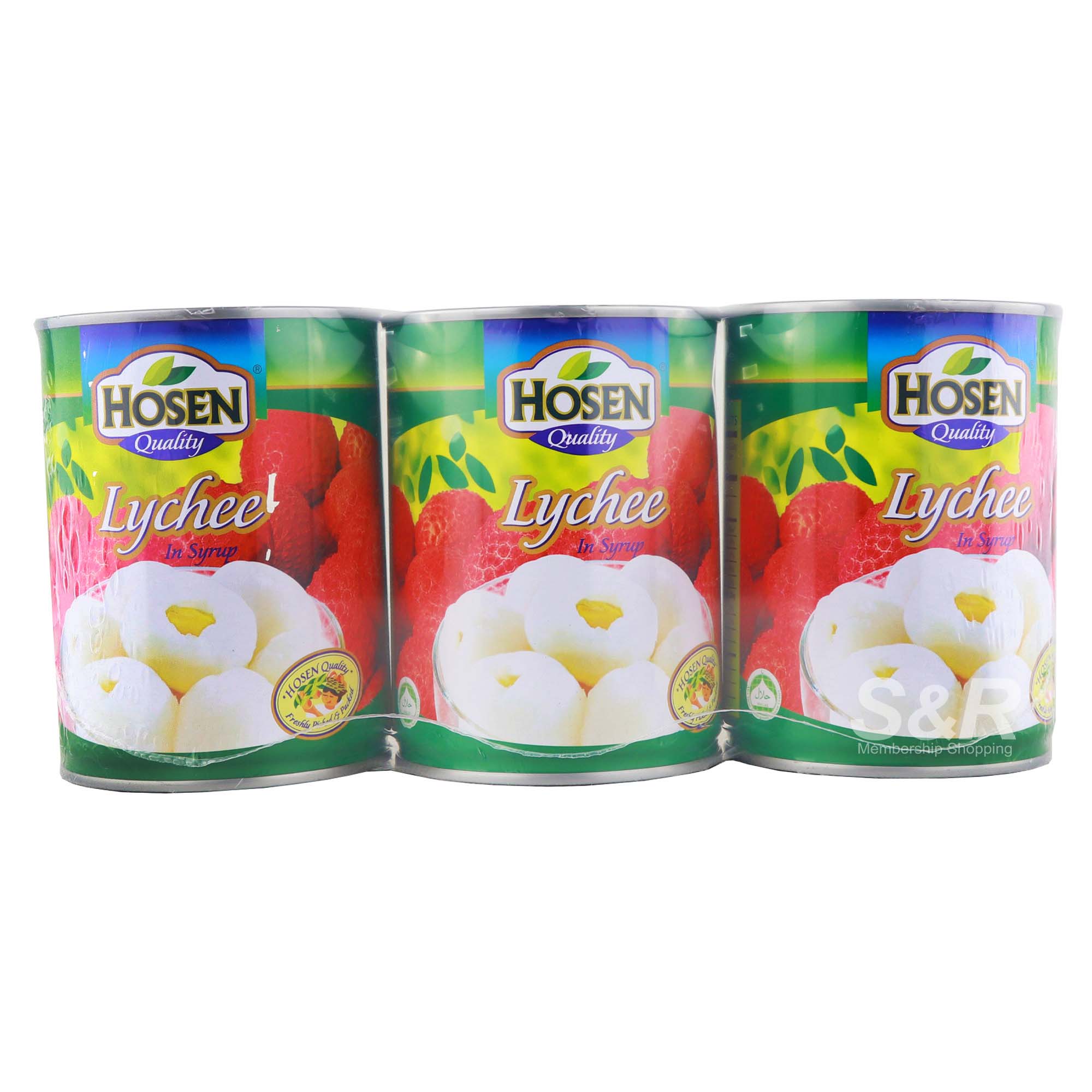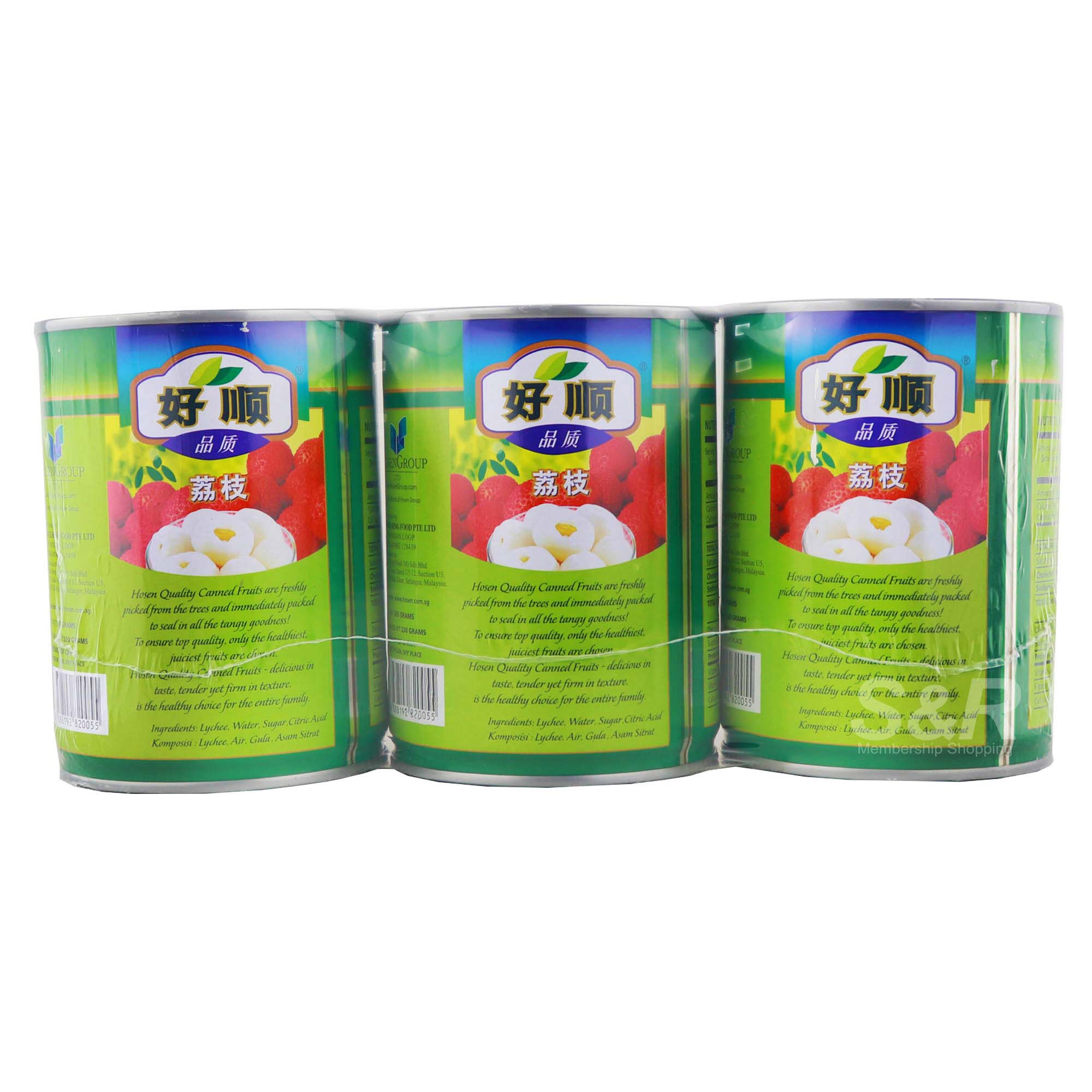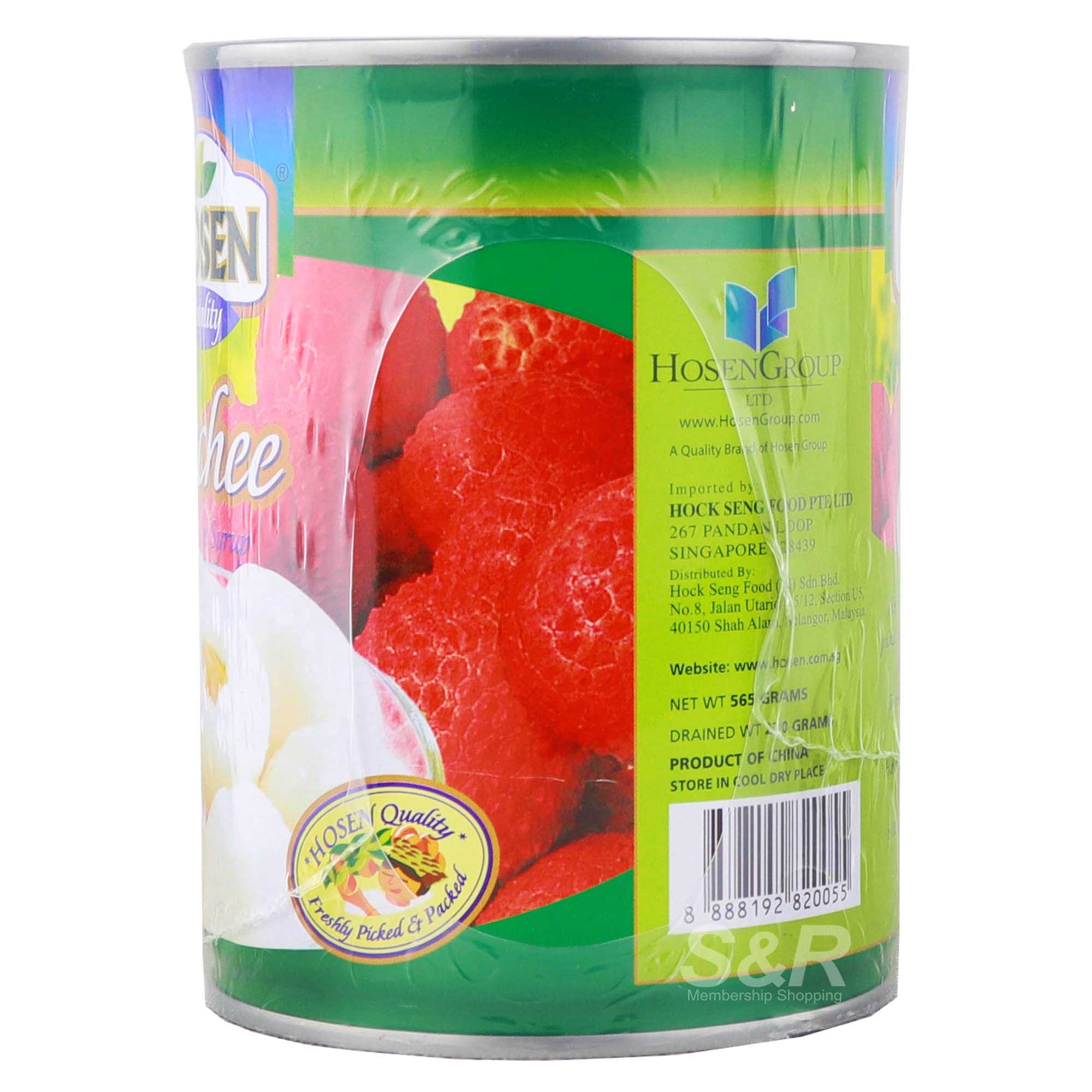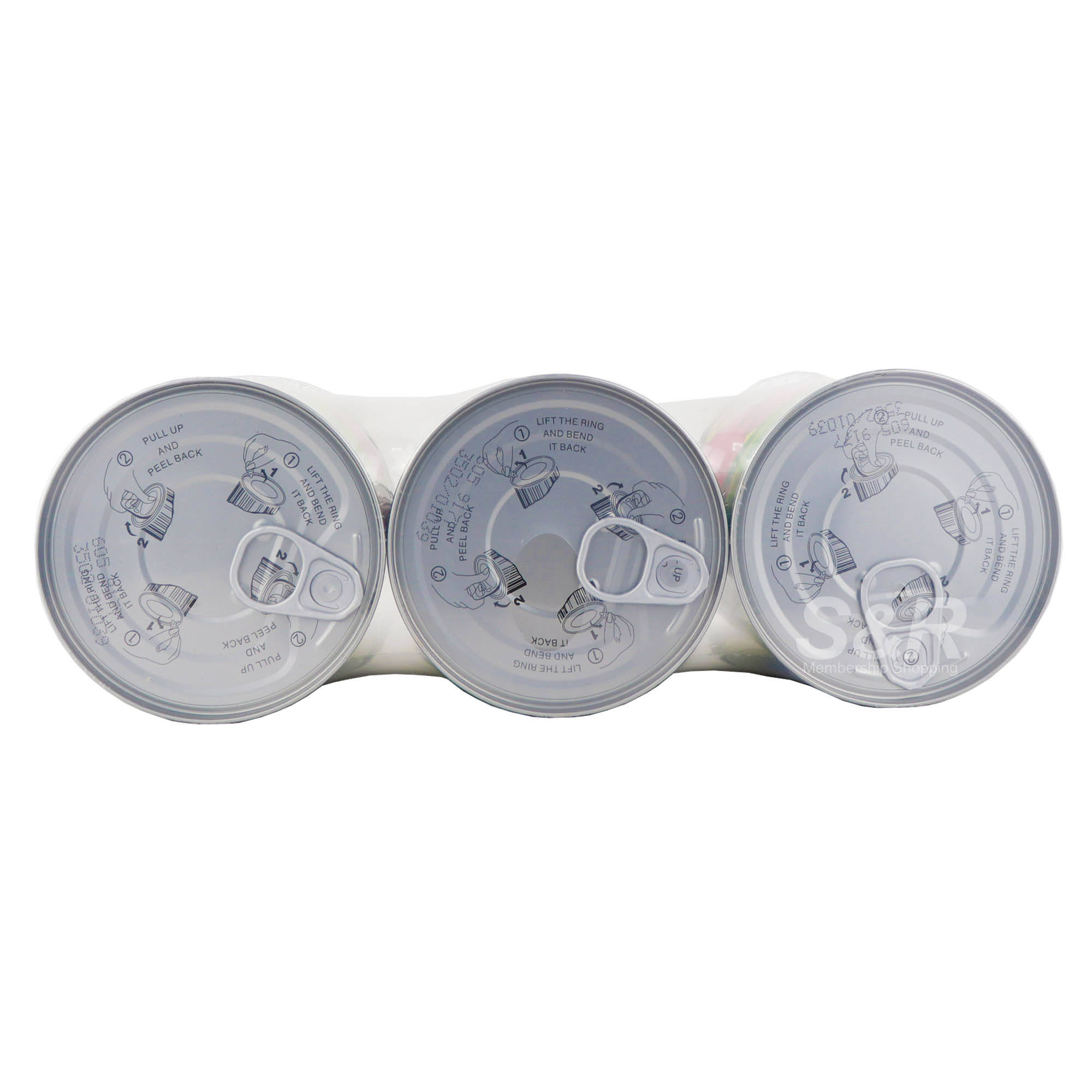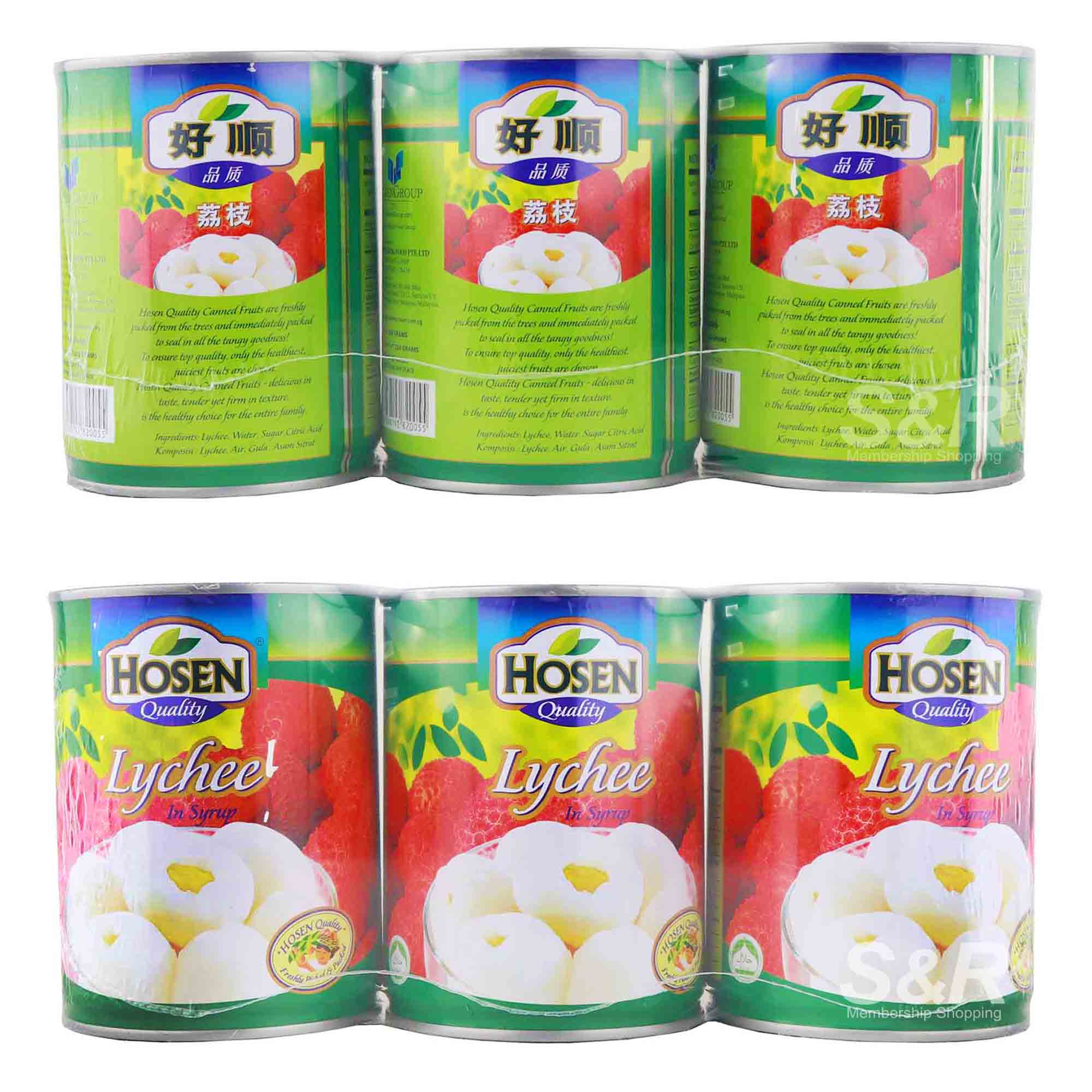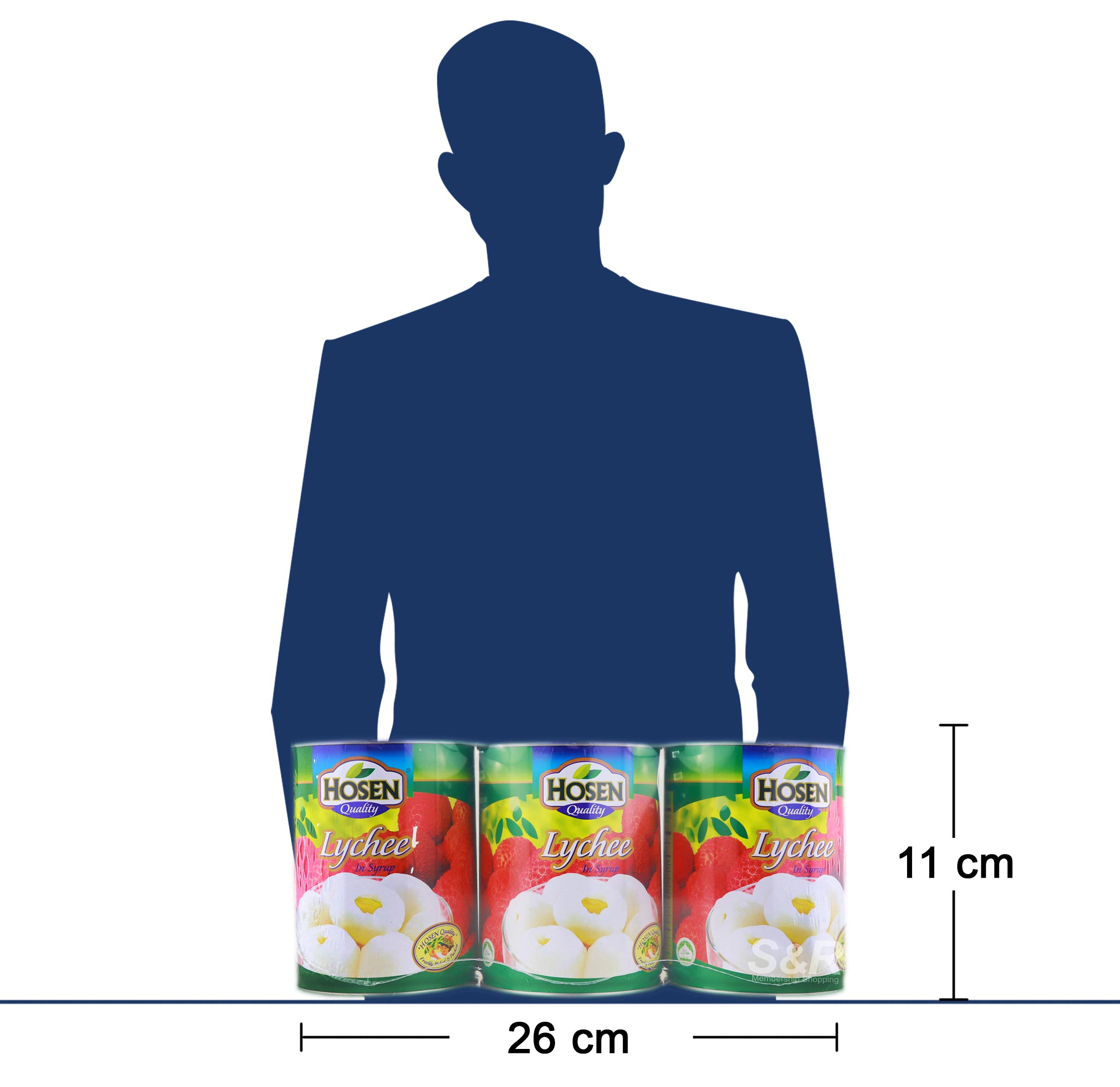 Hosen Quality Lychee in Syrup 3 cans
Features:
Multi-pack (4 pieces)
Lychee syrup,565g each can in 1 packaging
Extracted from 100% high-quality Lychee
Delicious in taste, tender and firm in texture
Healthy choice for the family
Actual Weight: 2 KGs
Product Dimensions: 10.23 x 3.14 x 4.33
---
Can't get enough of Lychee and your cravings just need to be satisfied? You know other sources just don't cut it, and this fruit is not always in season, what now? Calm down, sweetie, Hosen Lychee Syrup got you! This syrup gives you a new take in your usual canned lychee as every fruit is freshly picked to exceed standards, guaranteeing the best tasting lychee in syrup for you. Everything's done right as its meticulously observed to ensure top quality; the healthiest and freshest lychee bang for your buck!

This is the cHosen one, folks. Hosen Lychee Syrup is definitely the one that you're craving for, perfect for you and your family's daily consumption!

An unopened can of Hosen Lychee Syrup should be good 1 Year past the expiry date.