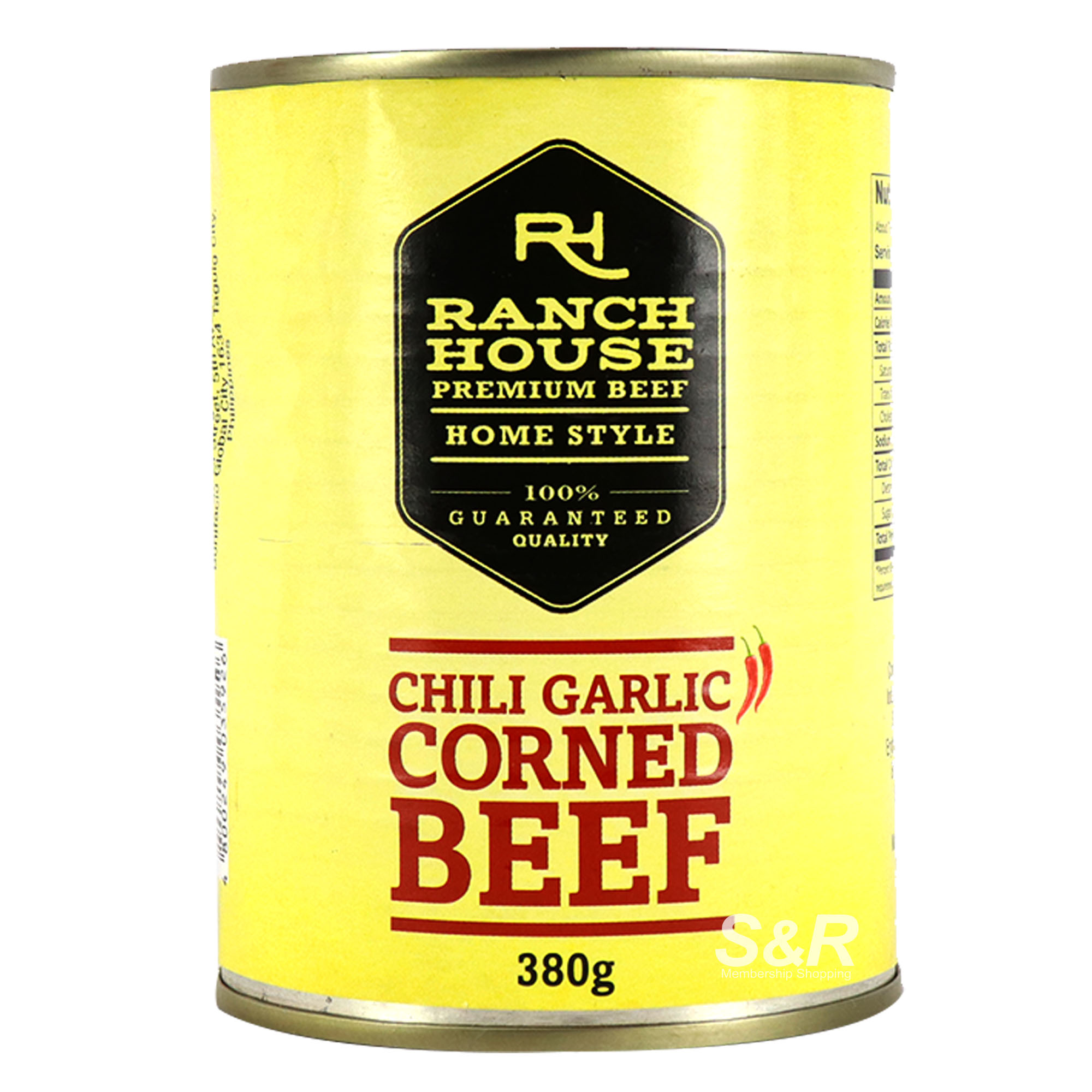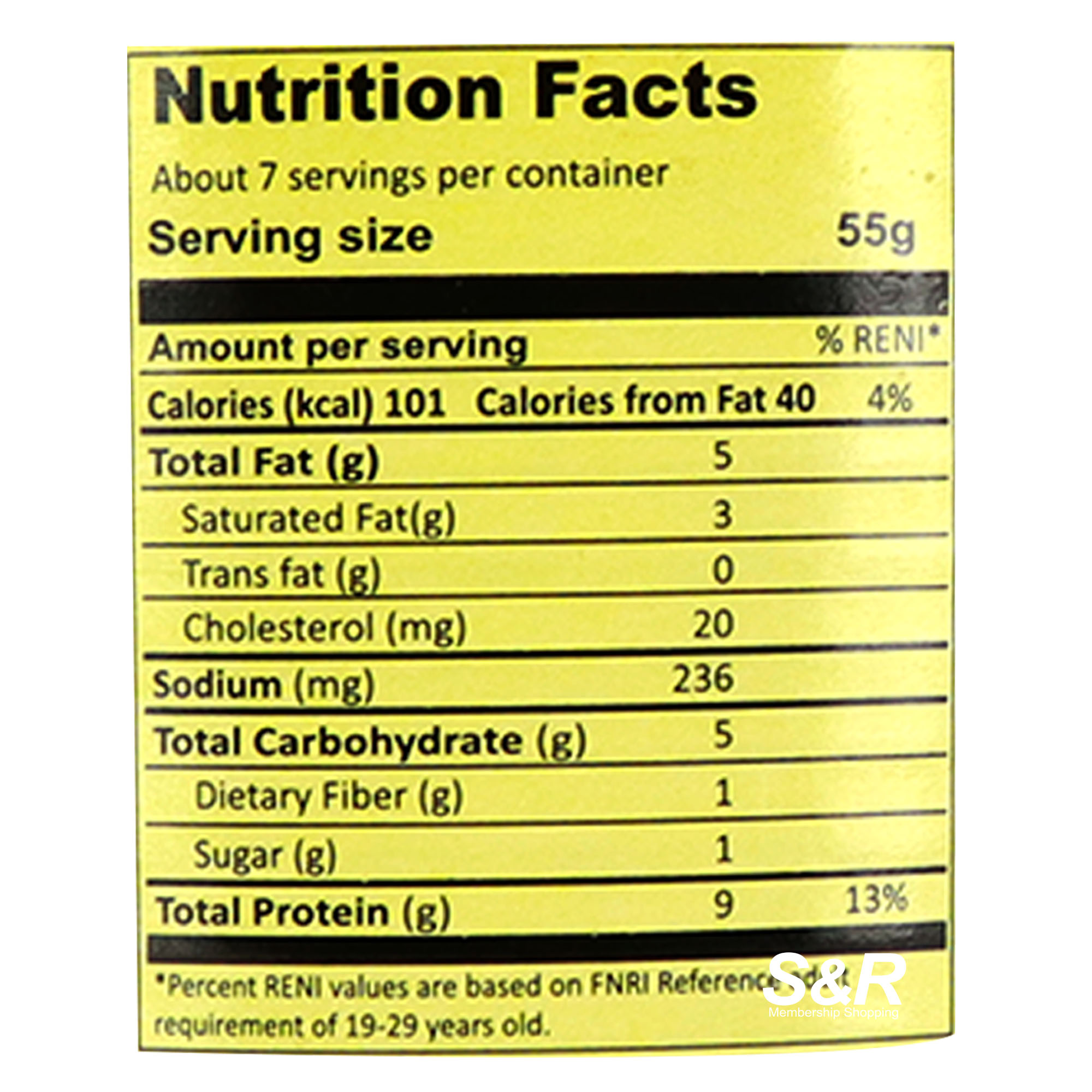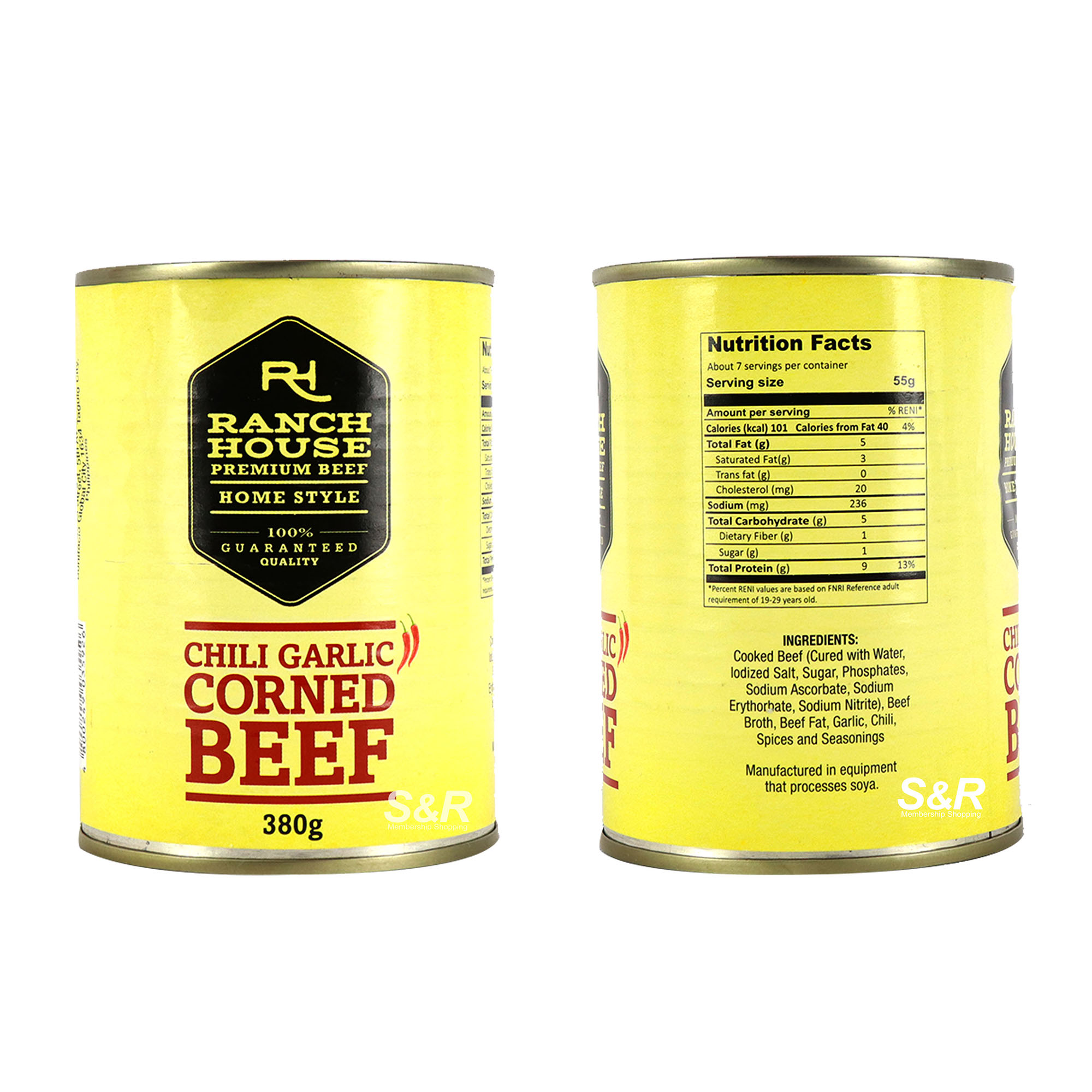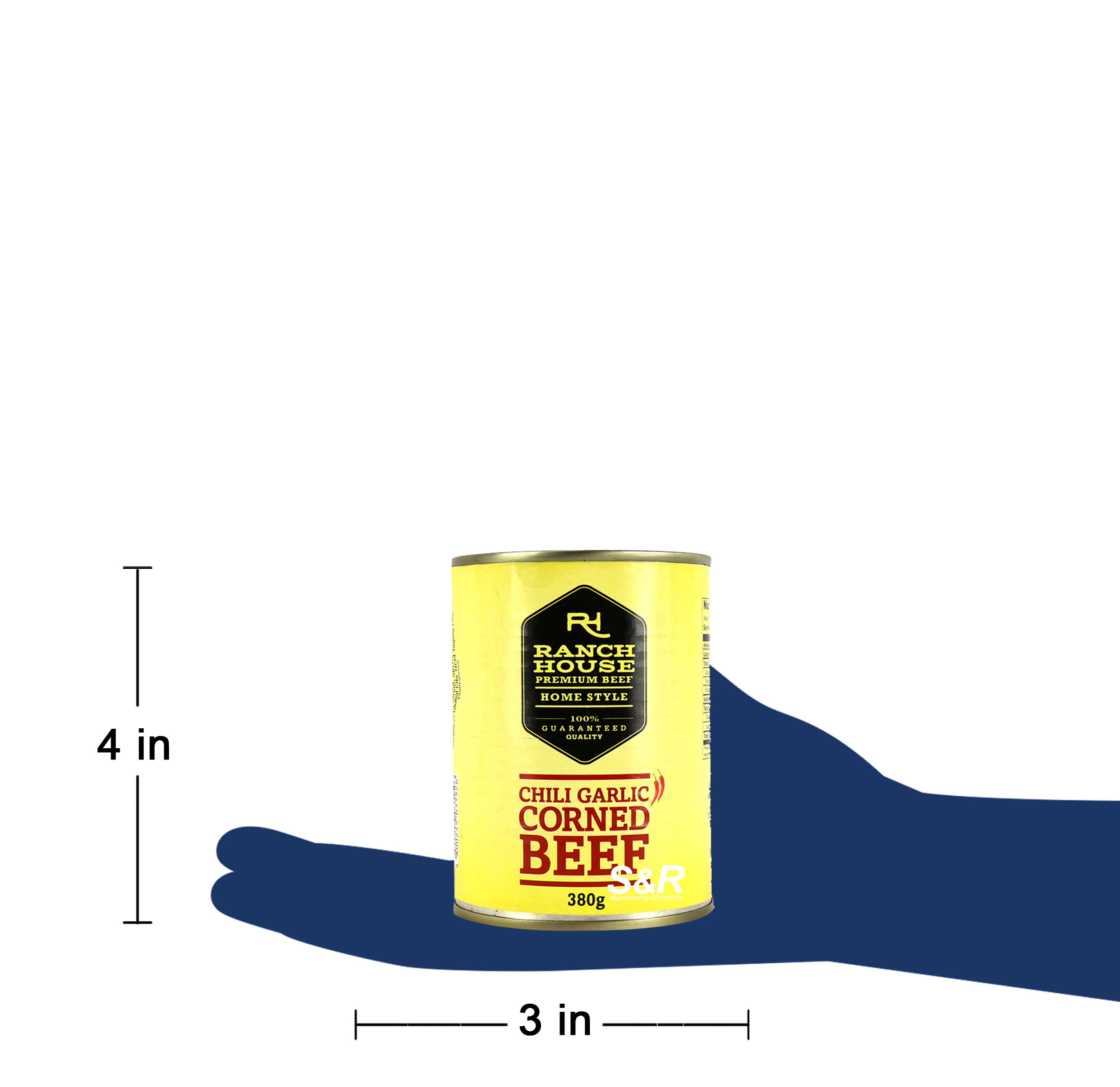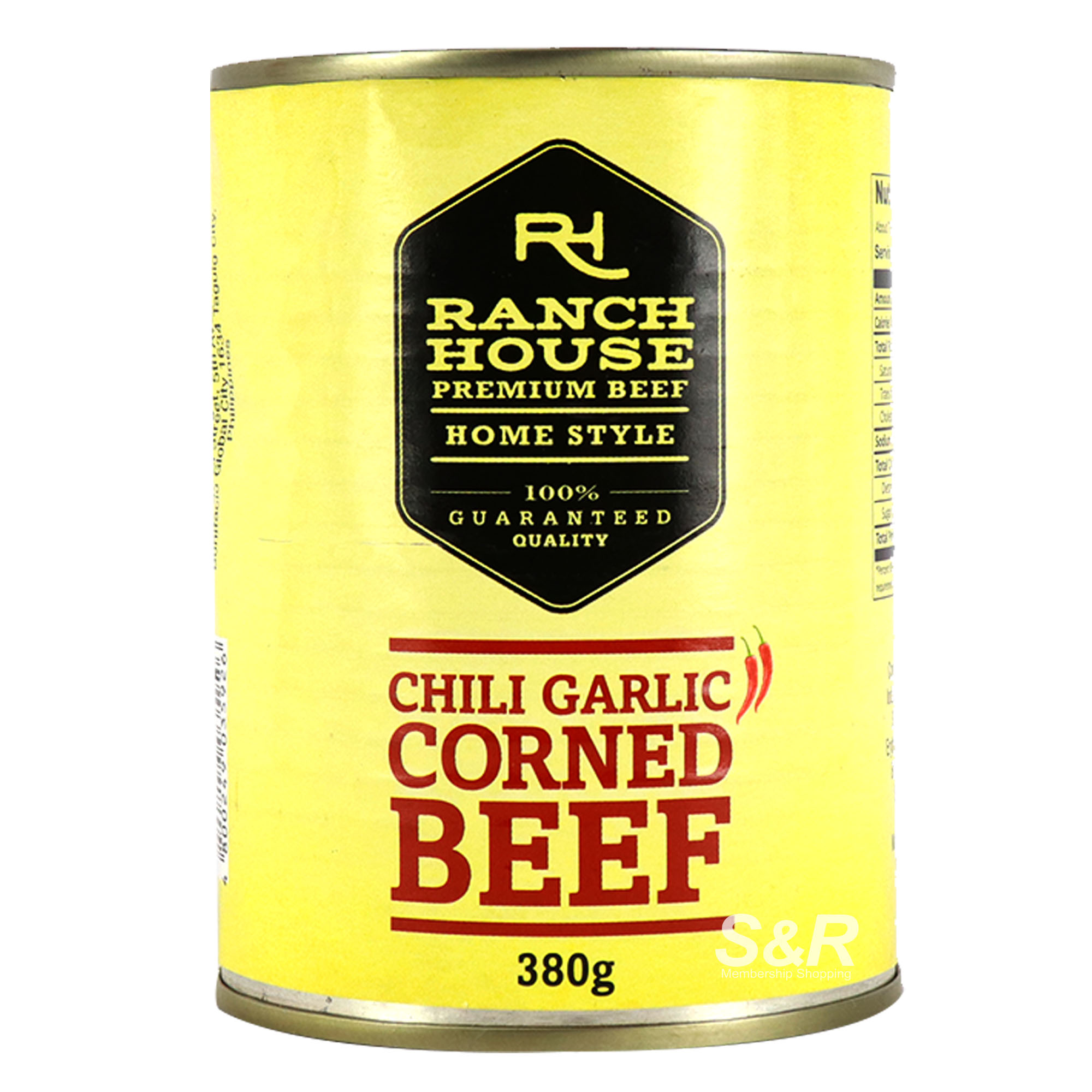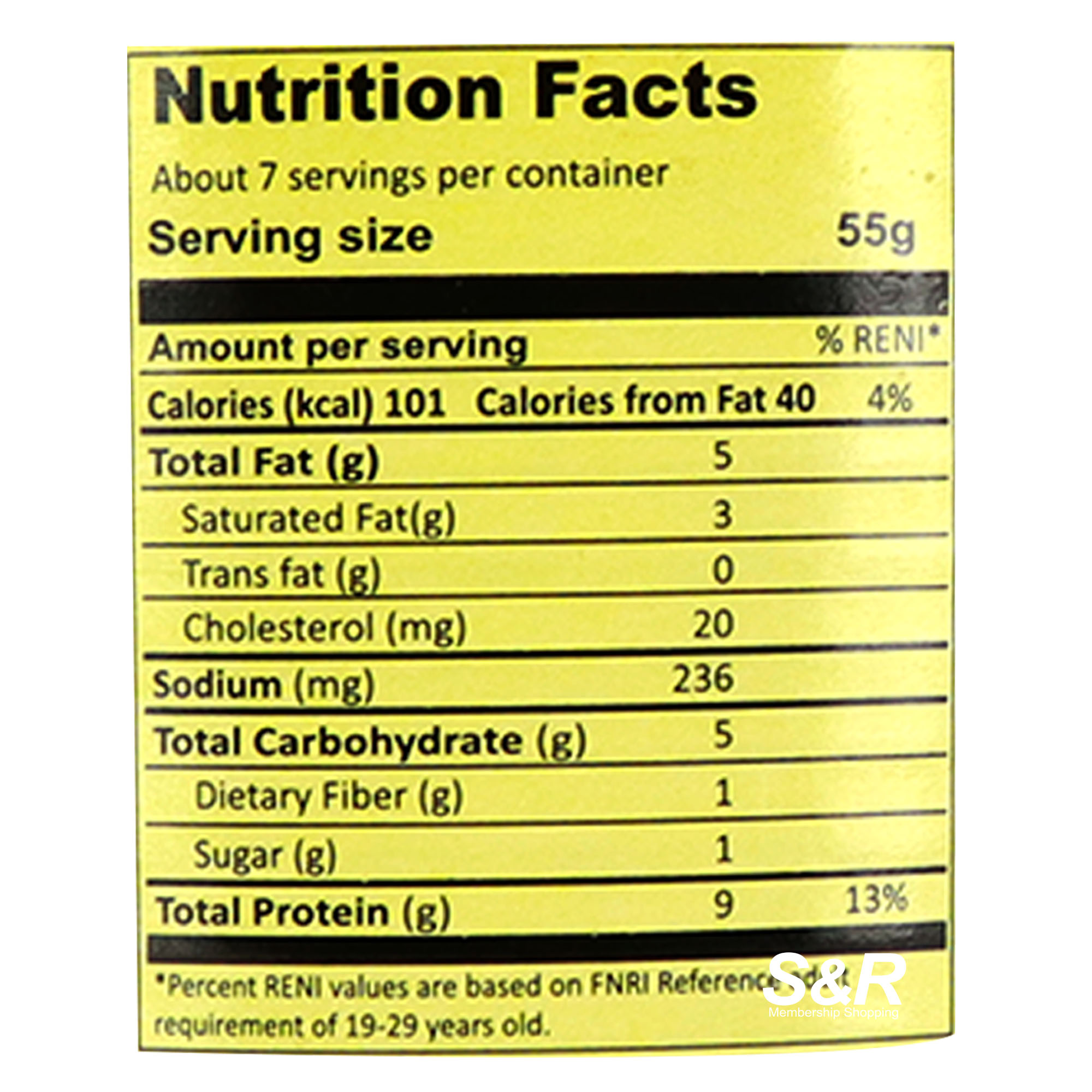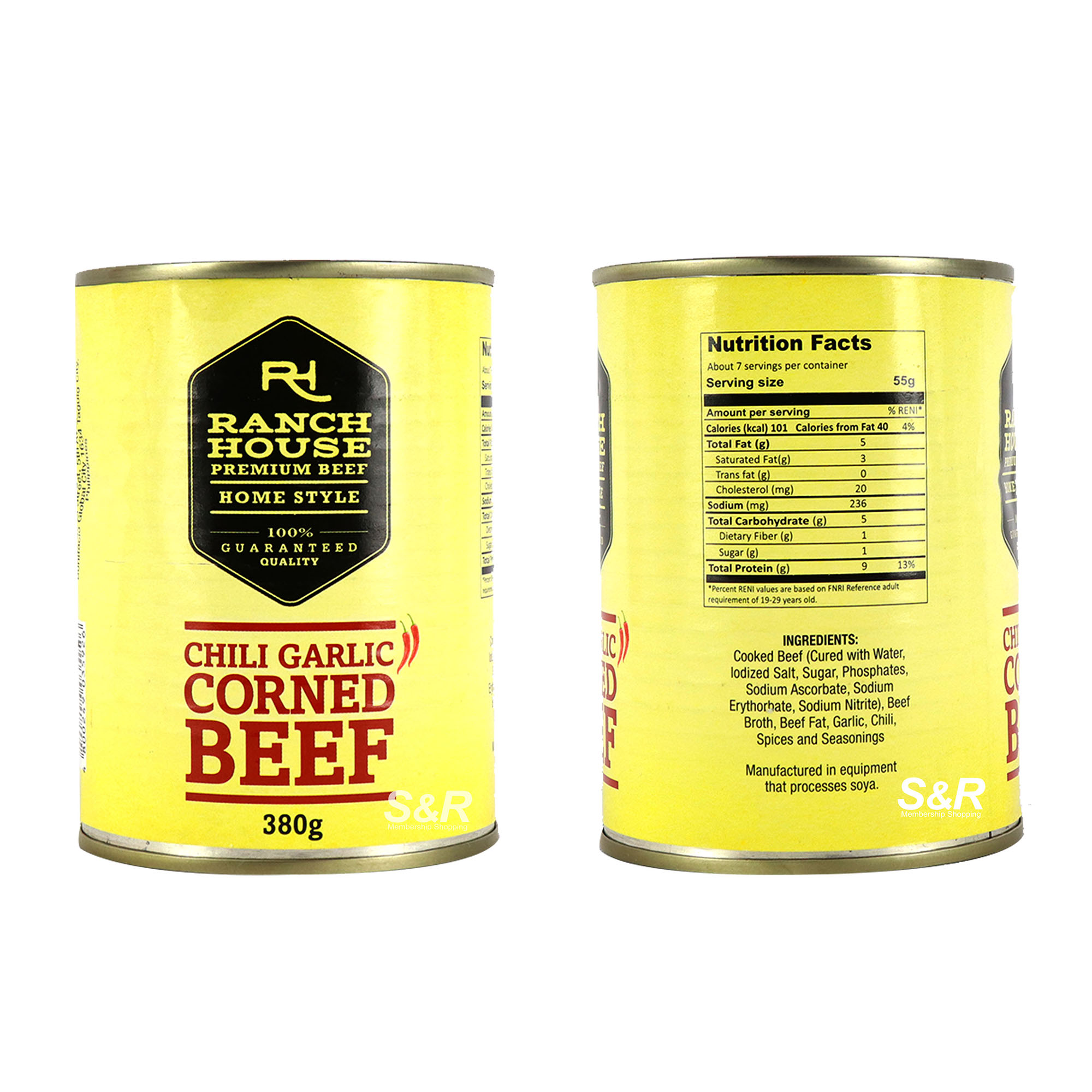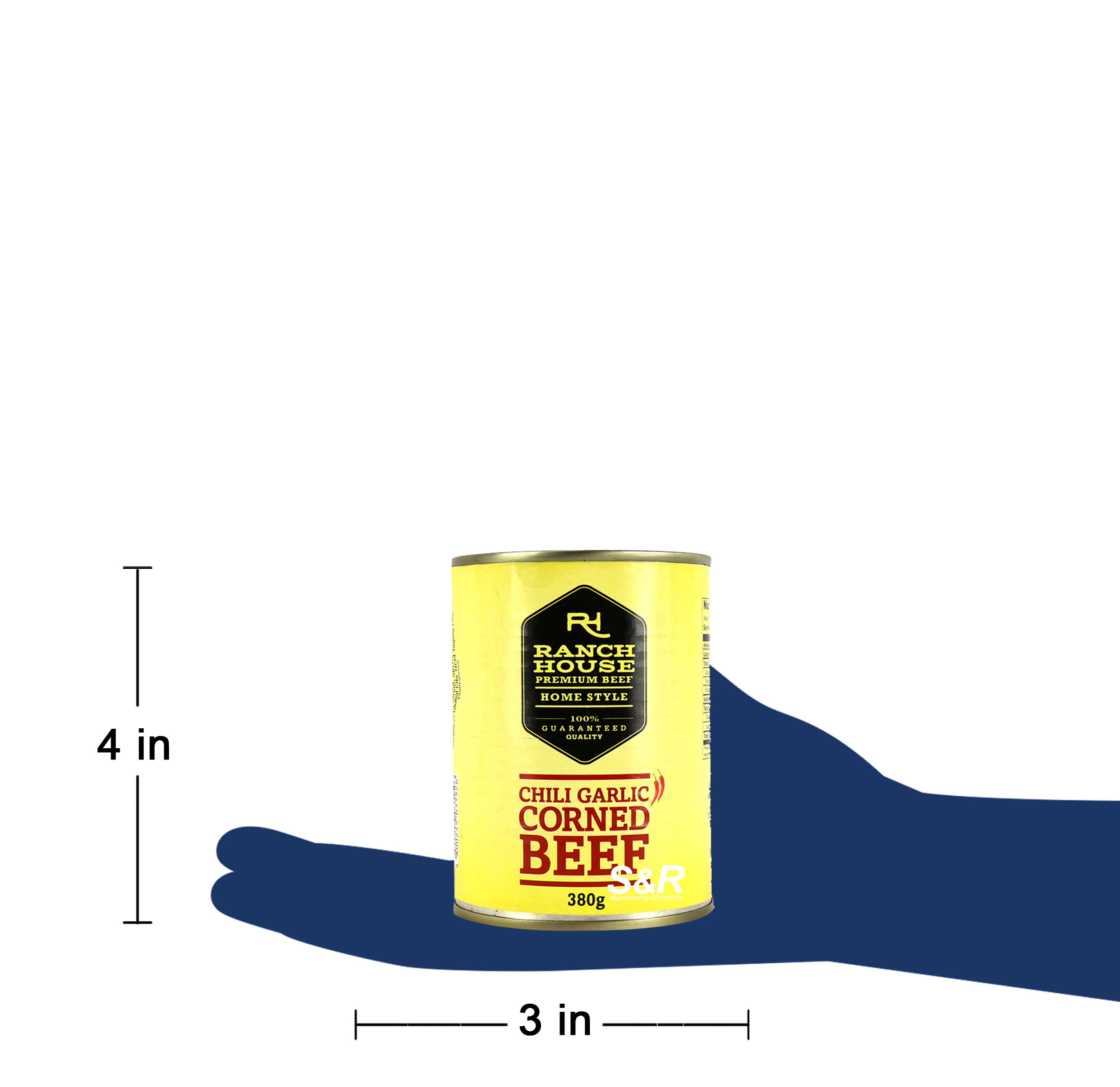 Ranch House Premium Beef Home Style Chili Garlic Corned Beef 380g
Features:
Single Item
Premium Beef Home Style Corned Beef in 1 tin can
100% Guaranteed Quality
Spiced up with Chili Garlic Flavor
Perfect for breakfast, lunch, and dinner
Actual Weight: 0.43 KGs
Product Dimensions: 3 x 3 x 4
---
Can corned beef get any better than this; garlic and chili flavor combined? Let's get cooking with Ranch House Premium Beef Home Style Chili Garlic Corned Beef. Ranch House is a true premium beef delight, that's for sure. You cannot deny the fact that this corned beef is packed with the fullest flavors for a mouth-watering adventure from all its savory and umami juice. As if that's not enough, the thrilling combo of garlic and chili is the perfect partner for your newly cooked rice, and you will definitely want more in every spoonful.

It has long strands that will make you feel satisfied and full, its chunks? It's a promise of a sumptuous pure beef chunks. Get yours now at S&R Membership Shopping and taste the revolutionary Ranch House Chili Garlic Corned Beef!

Allergen information: Manufactured in equipment that process soya.

Consume gradually upon opening. Store in a dry, cool place.

Shelf life may last up to 3 years if stored in a favorable area or refrigerated and unopened. Store inside a tightly sealed container.