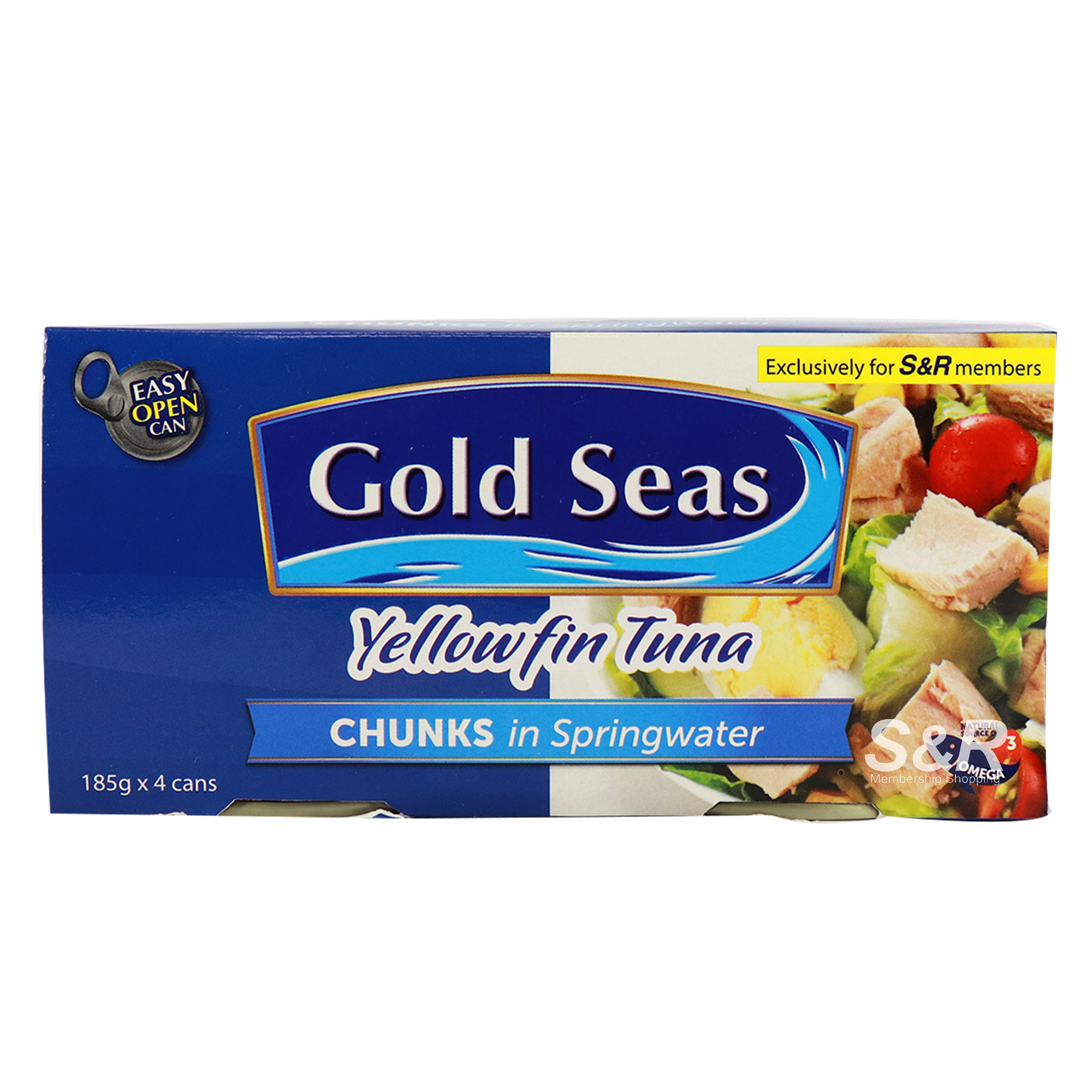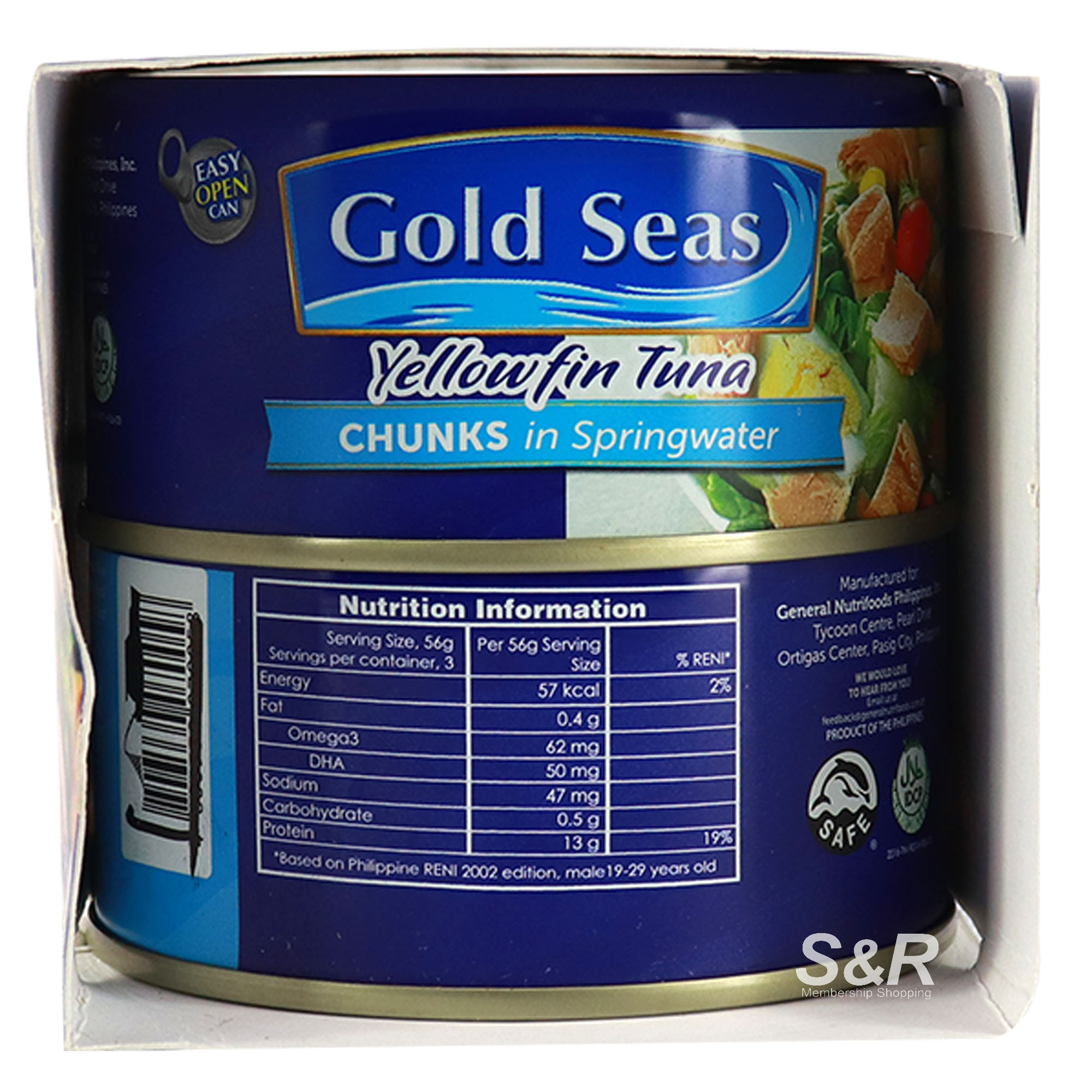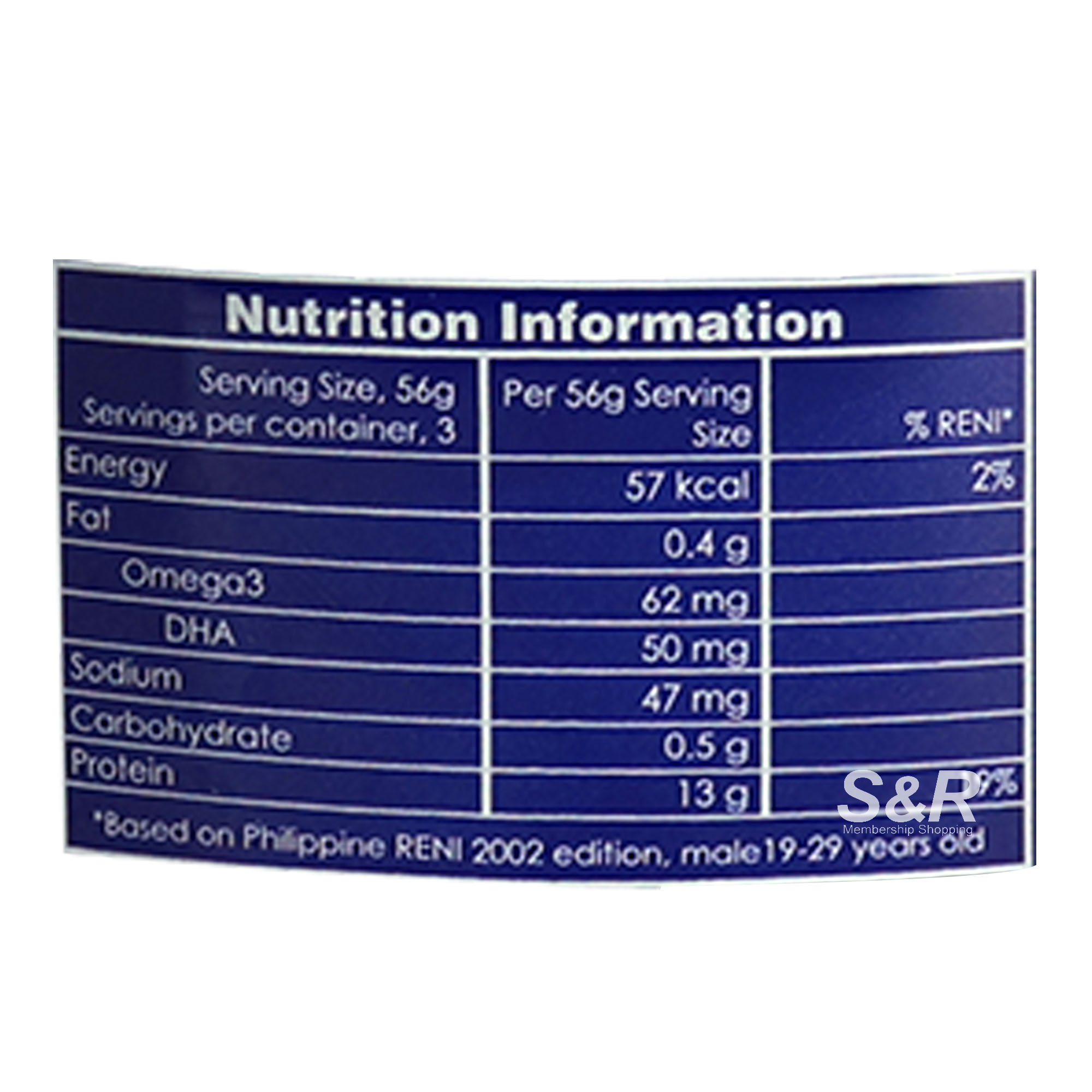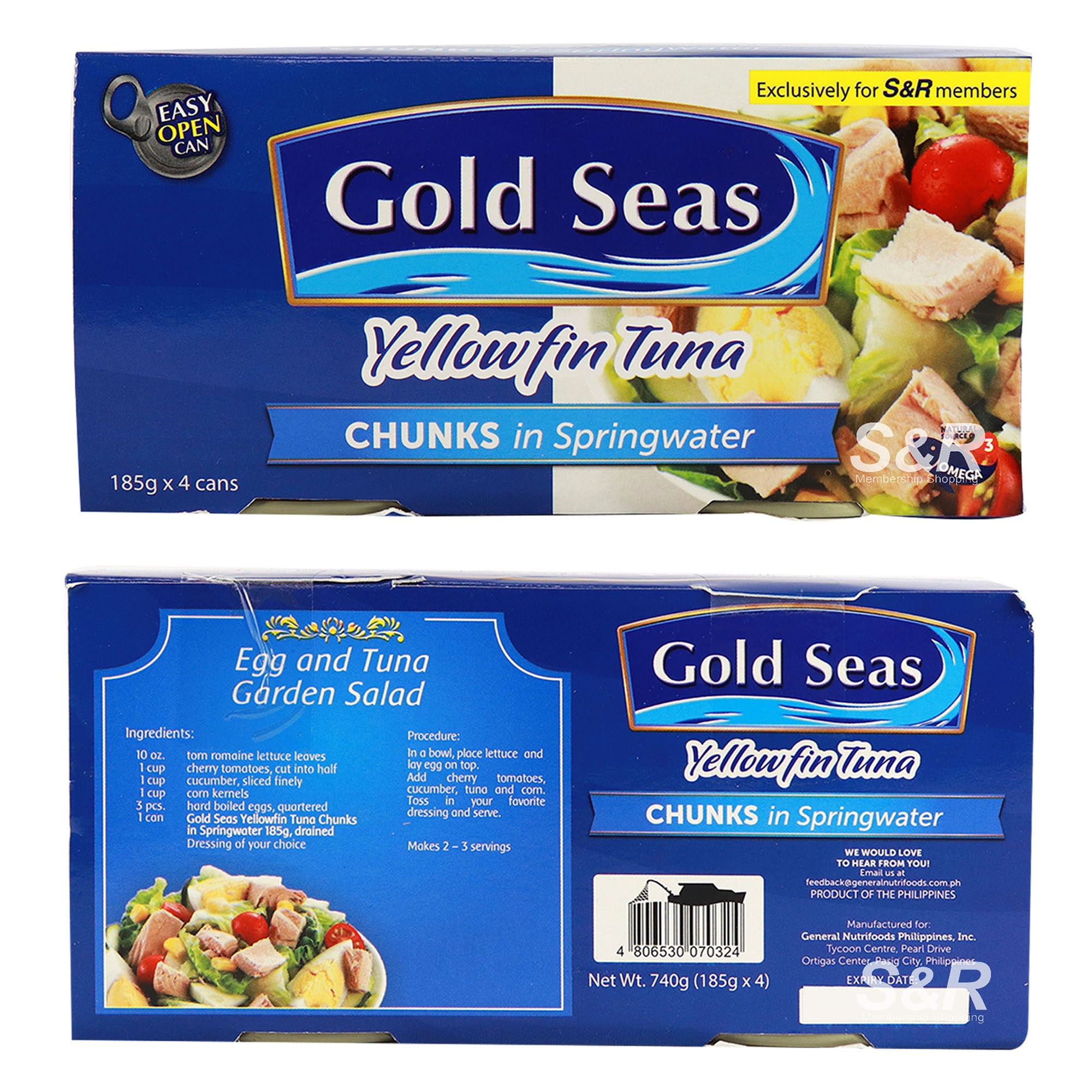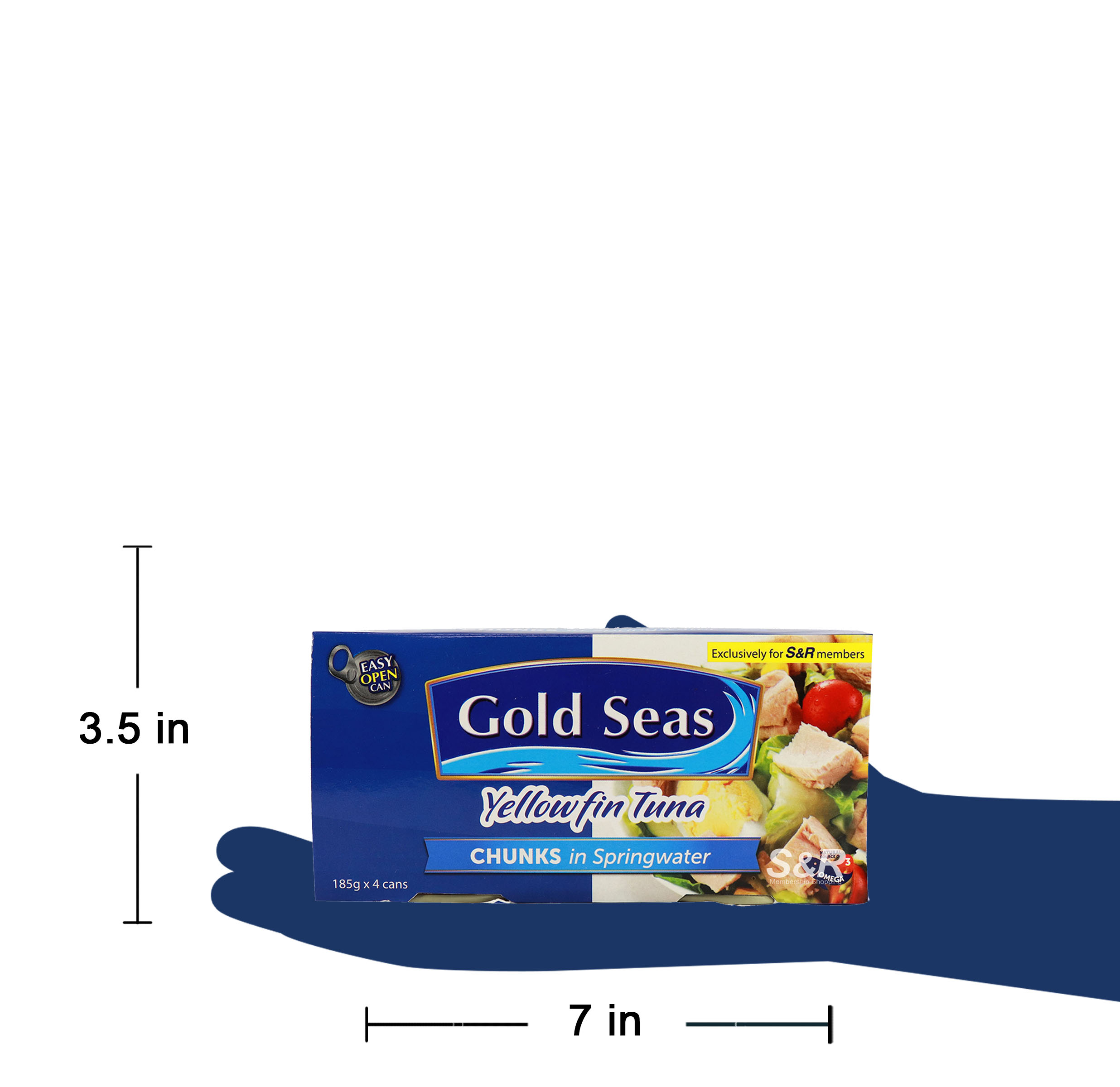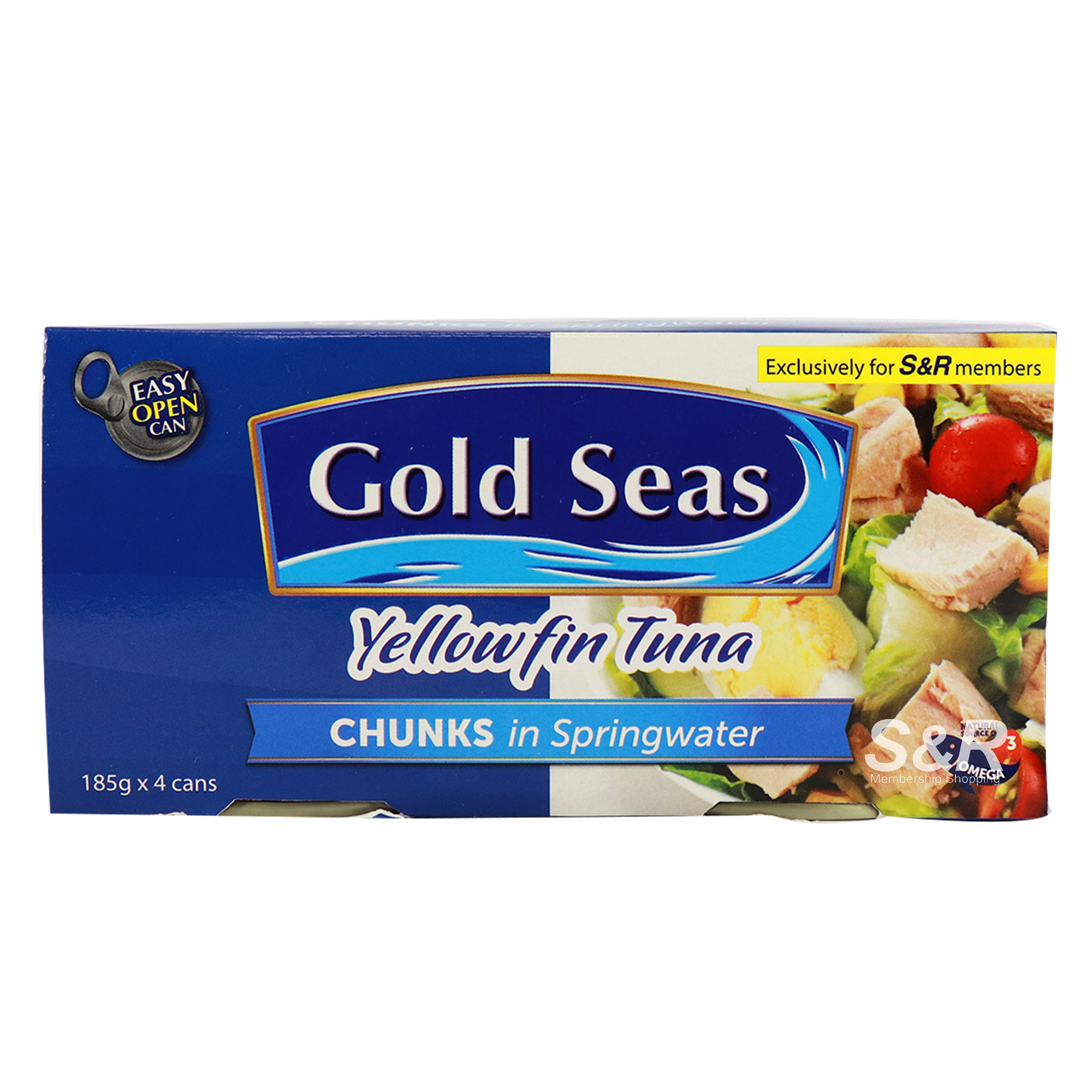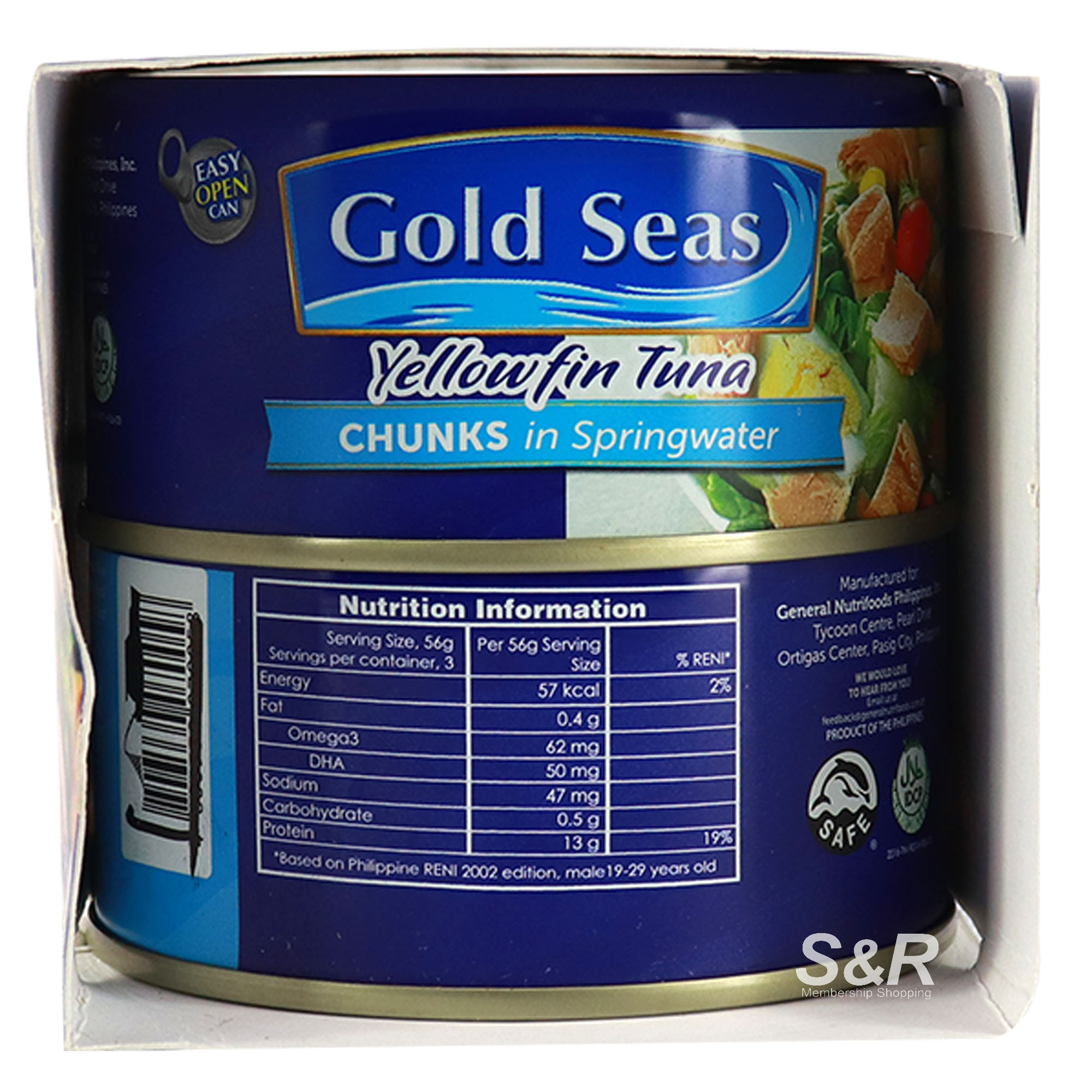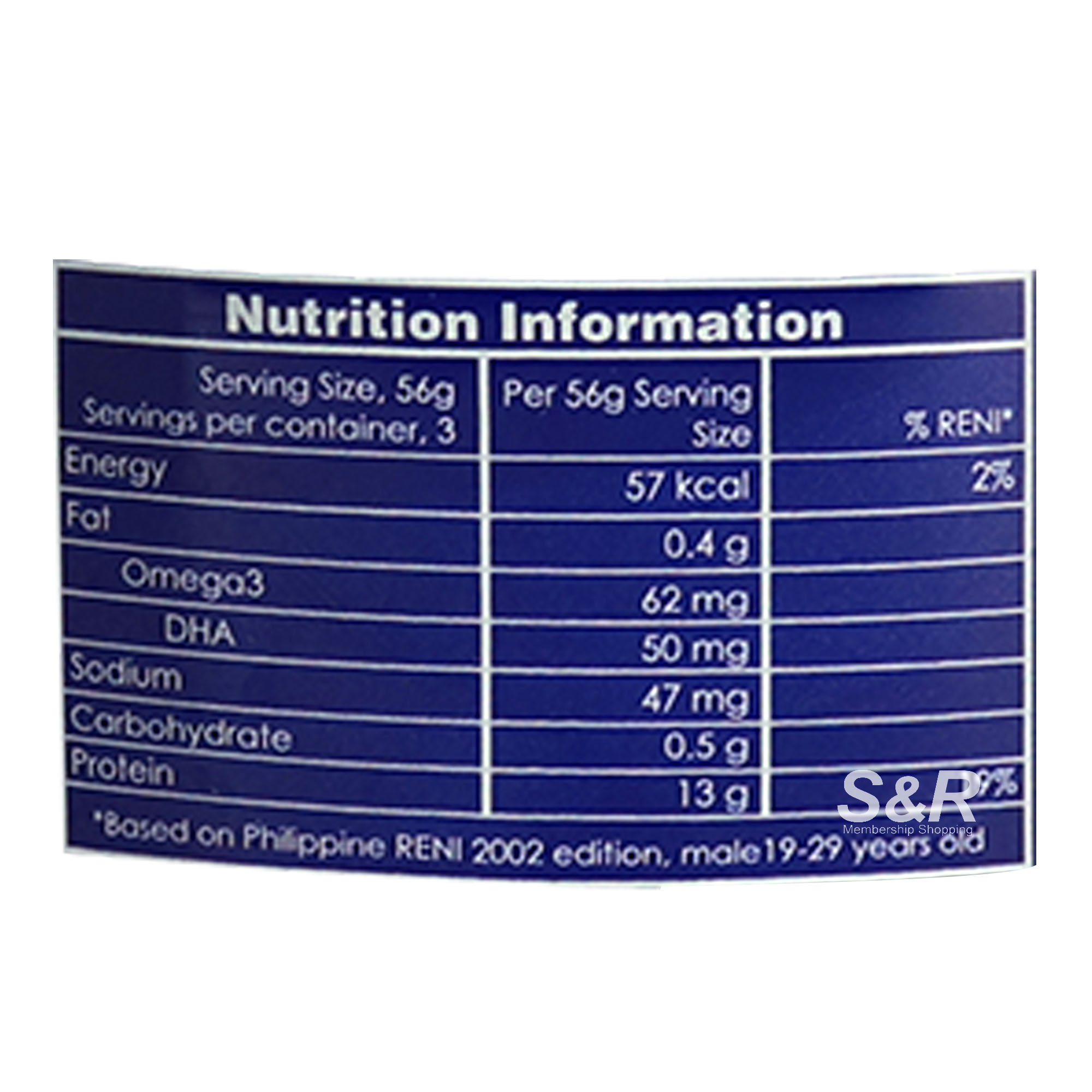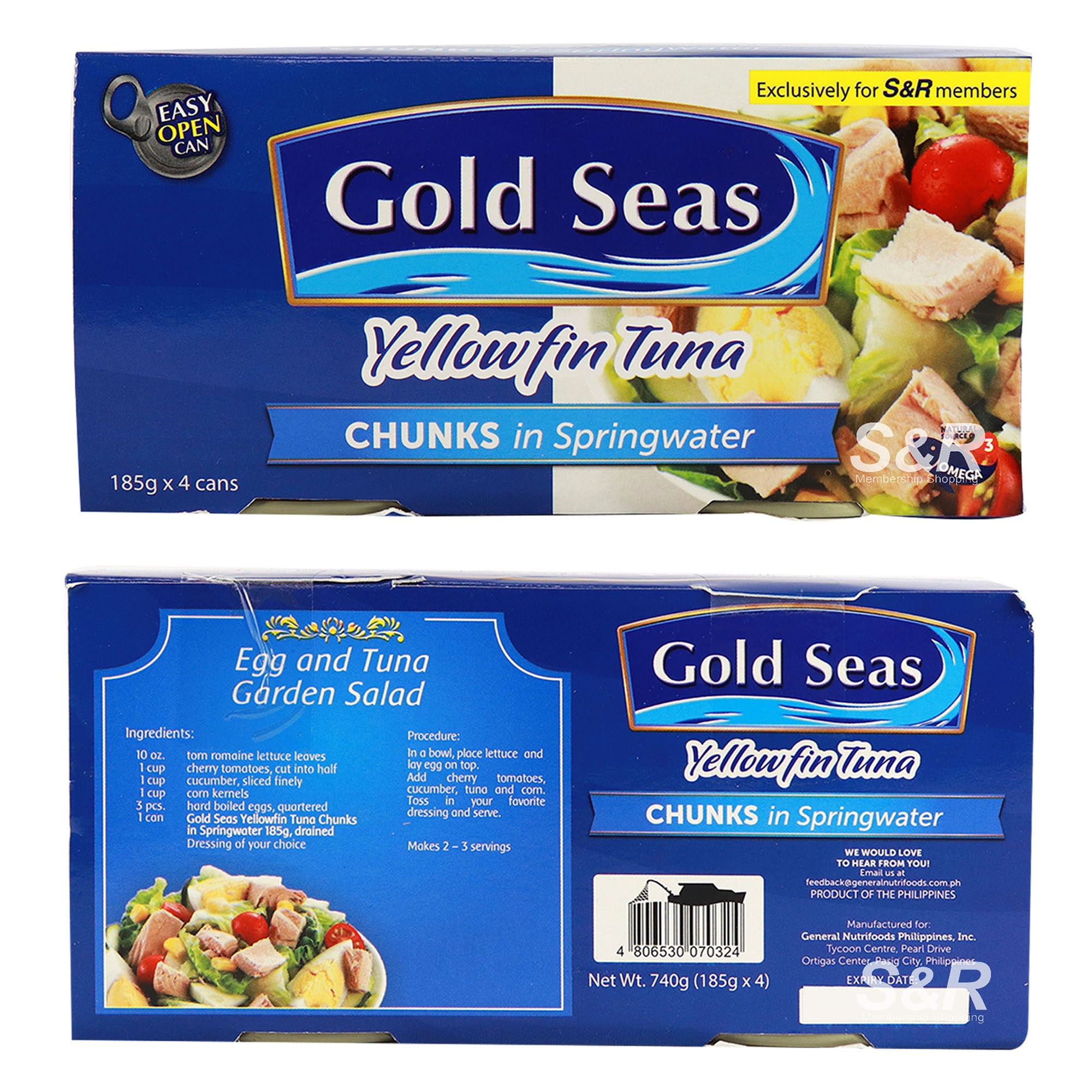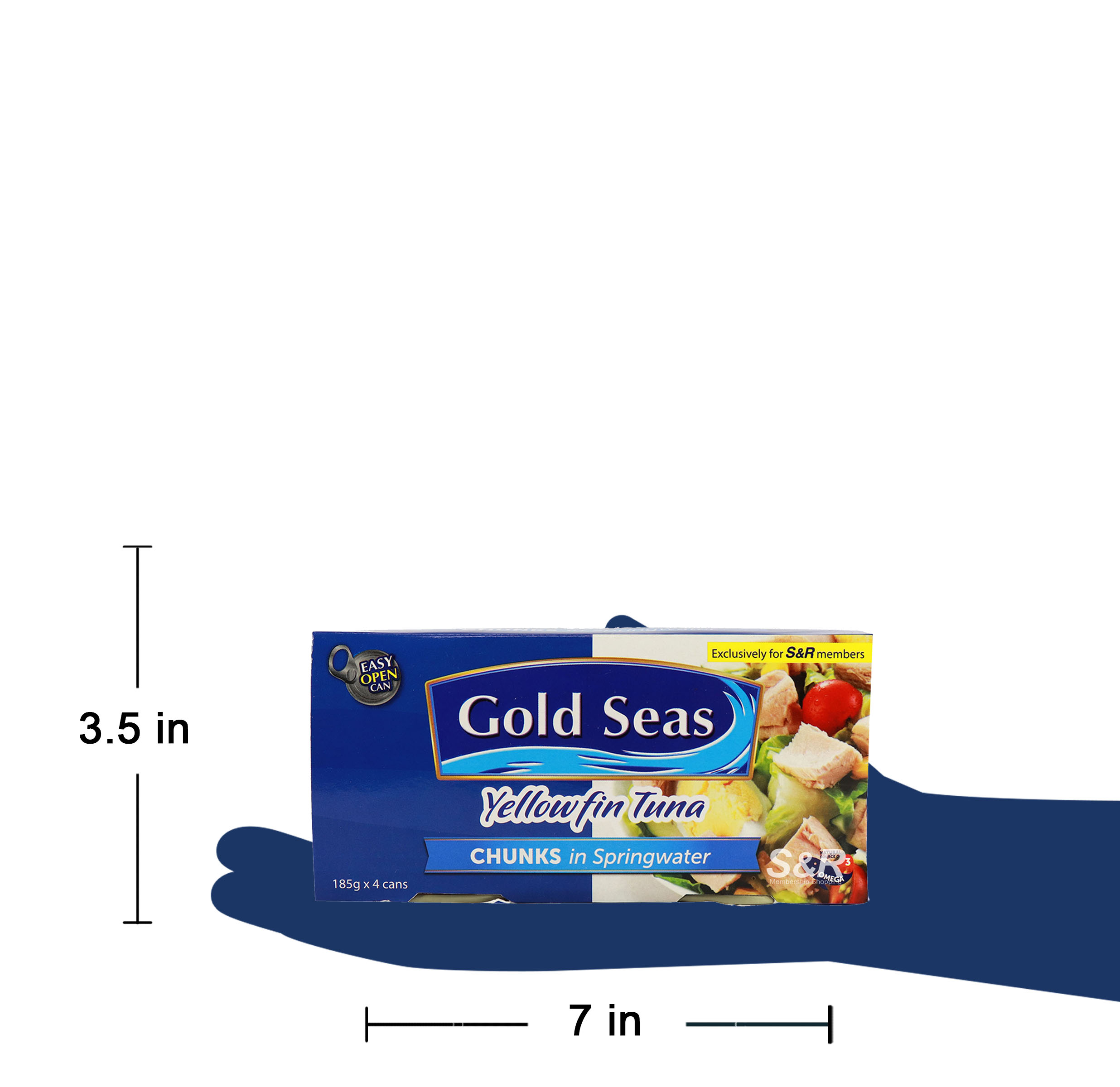 Gold Seas Yellowfin Tuna Chunks in Springwater 4 cans
Features:
Multi-pack (4 pieces)
Ready-to-eat Tuna chunks in each 185g can
Exclusively for S&R Membership Shopping
Chunks in Springwater flavor
Perfect for your high-protein diet
Actual Weight: 0.94 KGs
Product Dimensions: 7 x 3.5 x 3.5
---
Sail the golden seas bravely and feel the sea breeze brush against your face as you quest for the best yellow fin tuna out there. All those efforts paid off knowing that the best yellow fin tuna that you and your loved ones enjoy is packed in a can of Gold Seas Tuna! A victorious feat indeed!

Pop the easy-open can and get to taste the protein and mineral enriched Yellowfin tuna soaked gloriously in fresh Springwater. Pair Gold Seas Yellowfin Tuna Chunks in Springwater with your warm rice, your salad, and even your sandwiches; it won't disappoint! Get yours now at S&R Membership Shopping!

Consume gradually upon opening.

Store in a dry, cool place.

Shelf life may last up to 3 years if stored in a favorable area or refrigerated and unopened. Store inside a tightly sealed container.