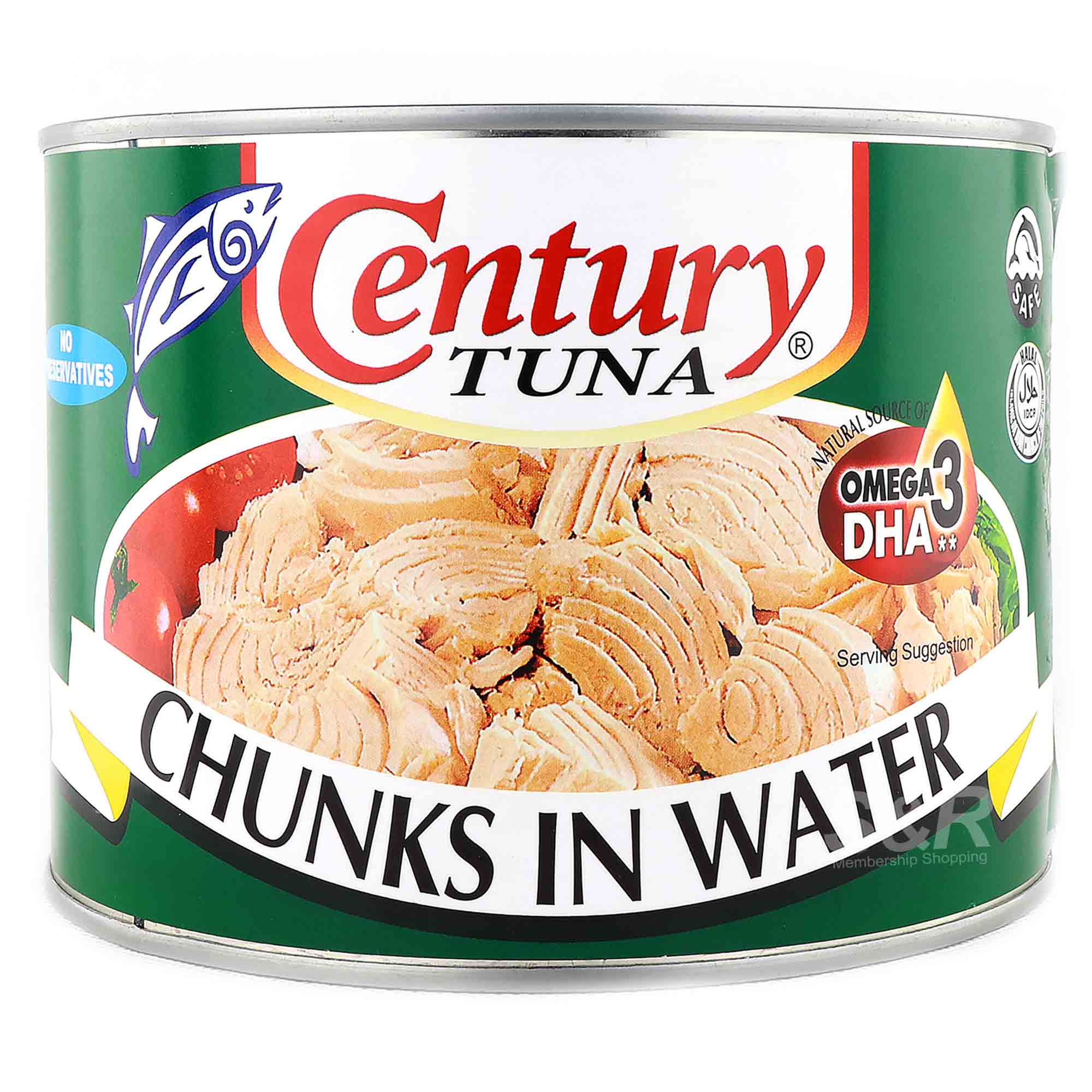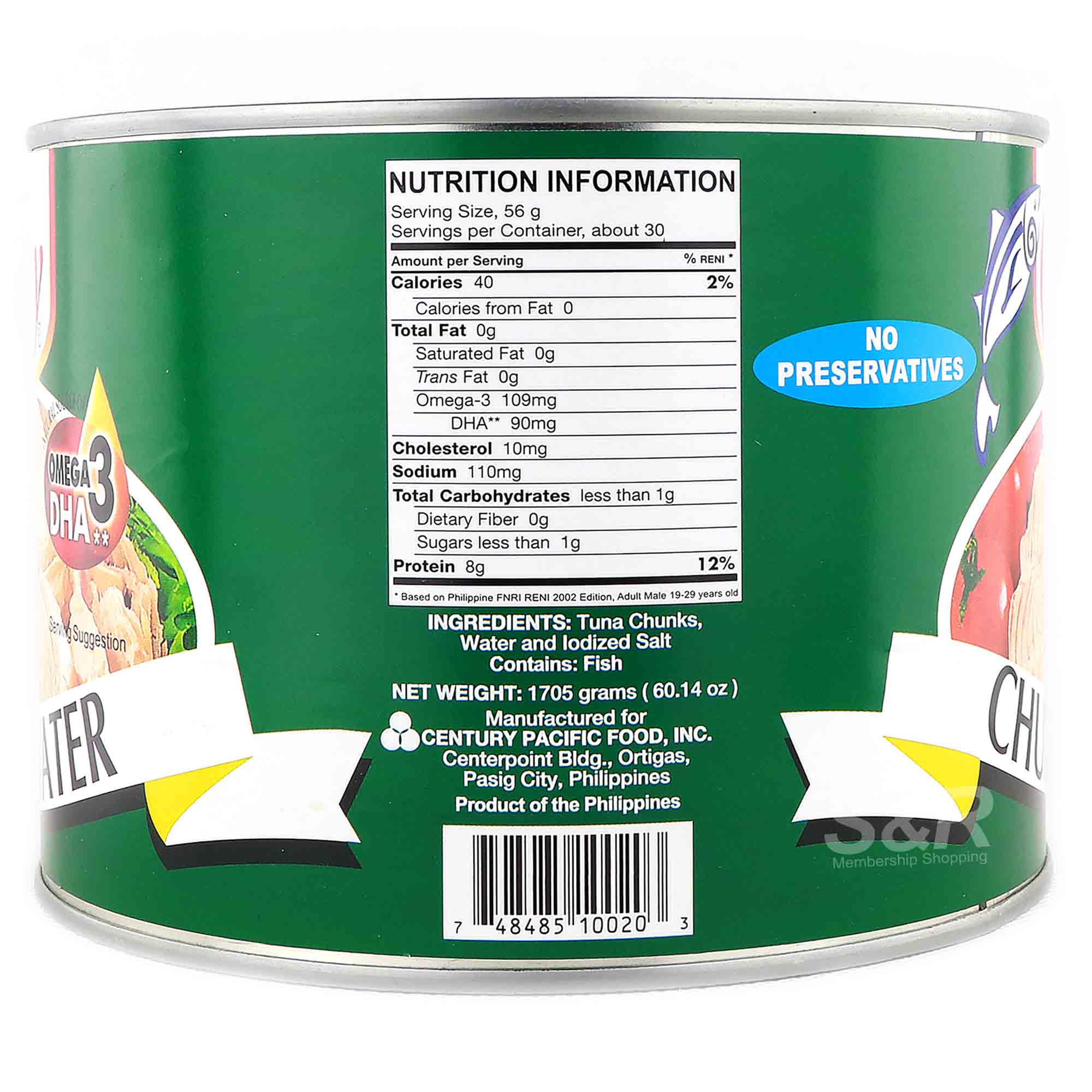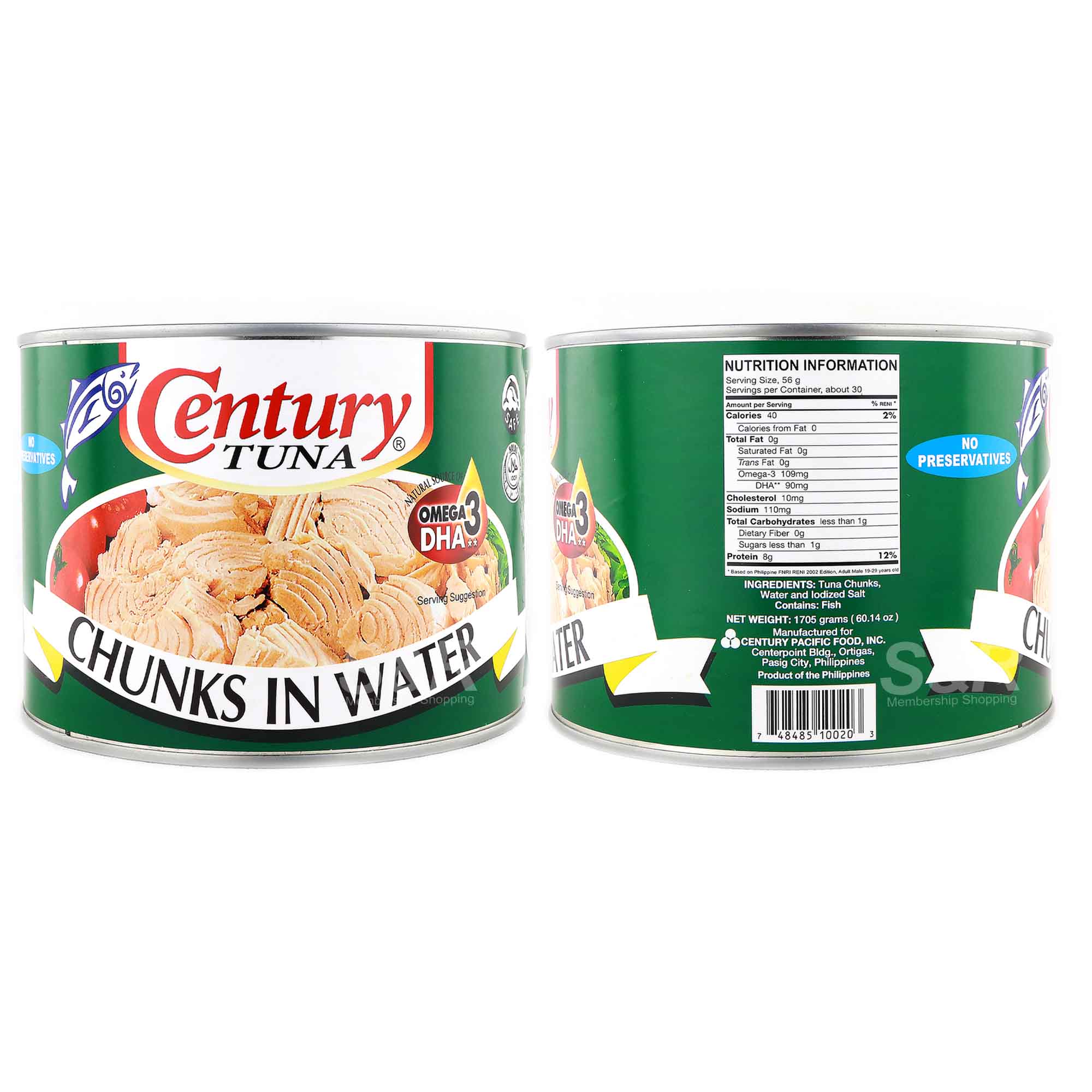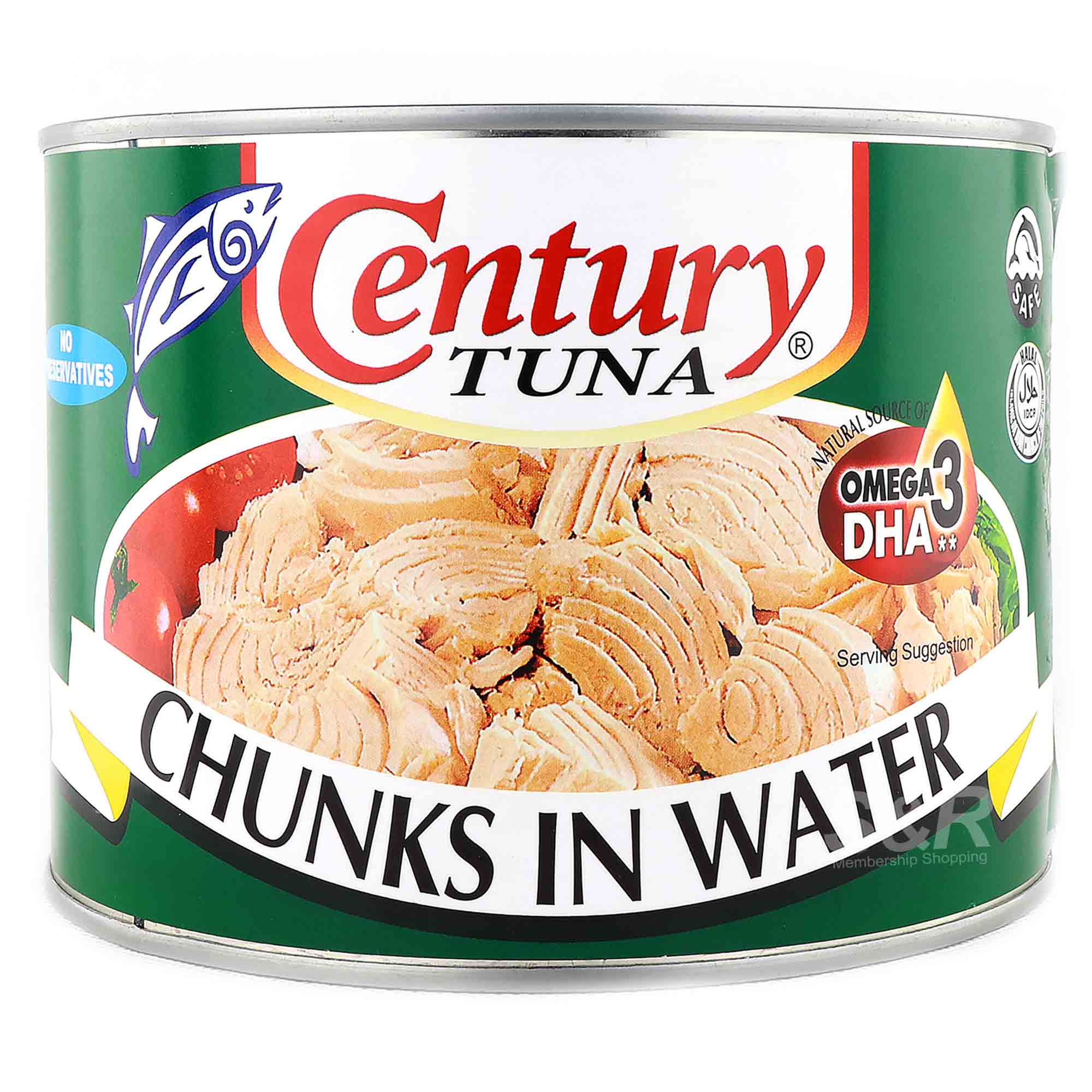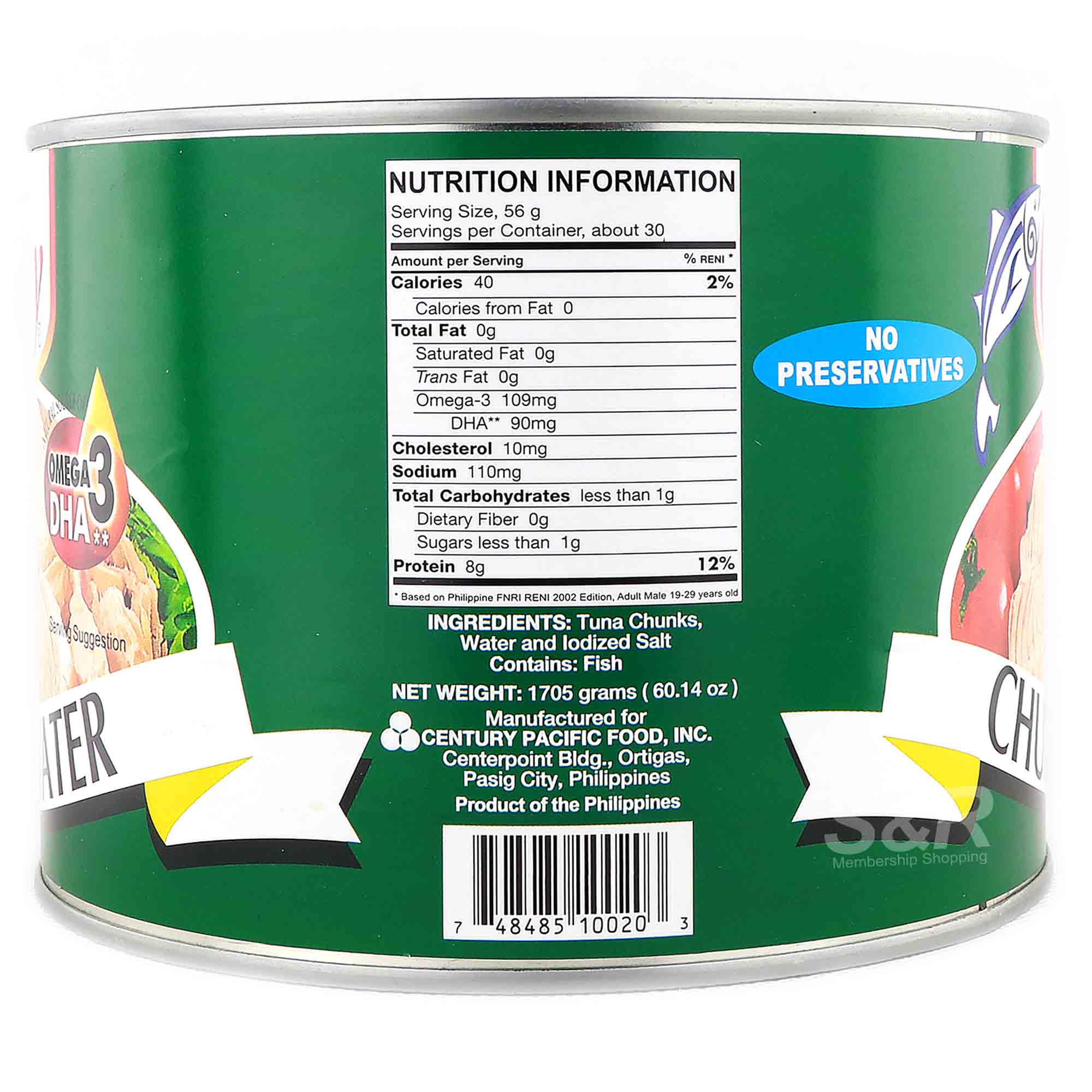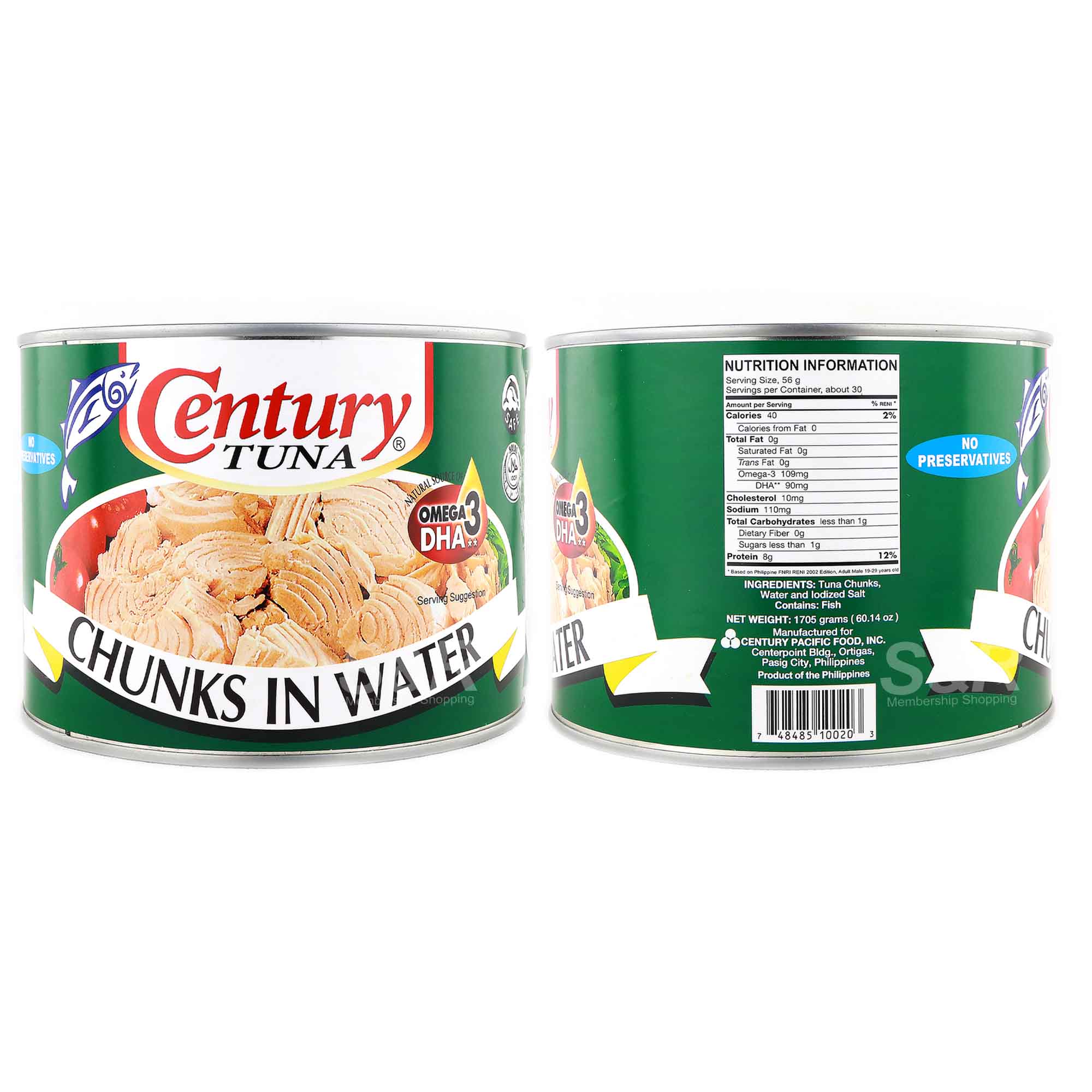 Century Tuna Chunks in Water 1.705kg
Features:
Single Item
Tuna Chunks in a can
Natural source of Omega 3 DHA
Halal
No preservatives
Actual Weight: 1.705 KGs
Product Dimensions: 6.29 x 6.29 x 5.11
---
Finding the perfect savory source of protein for your meal should not be an exhausting task to do. When working out or watching what you eat, it is always better to choose healthier options. You might find yourself intimated on how healthy diets work, because of the common misconceptions that it is pricey and does not fit your usual budget.

Worry no more because Century Tuna offers healthier option for you. You will no longer find yourself confused and at war with yourself with the greens and goodies you can eat in the market. Take care yourself with the food you consume for a stronger and fitter you. Get your Century Tuna in your trusted S&R Membership Shopping now!

Consume upon opening.

Store in a dry, cool place.

Shelf life may last up to 3 years if stored in a favorable area or refrigerated and unopened. Store inside a tightly sealed container.