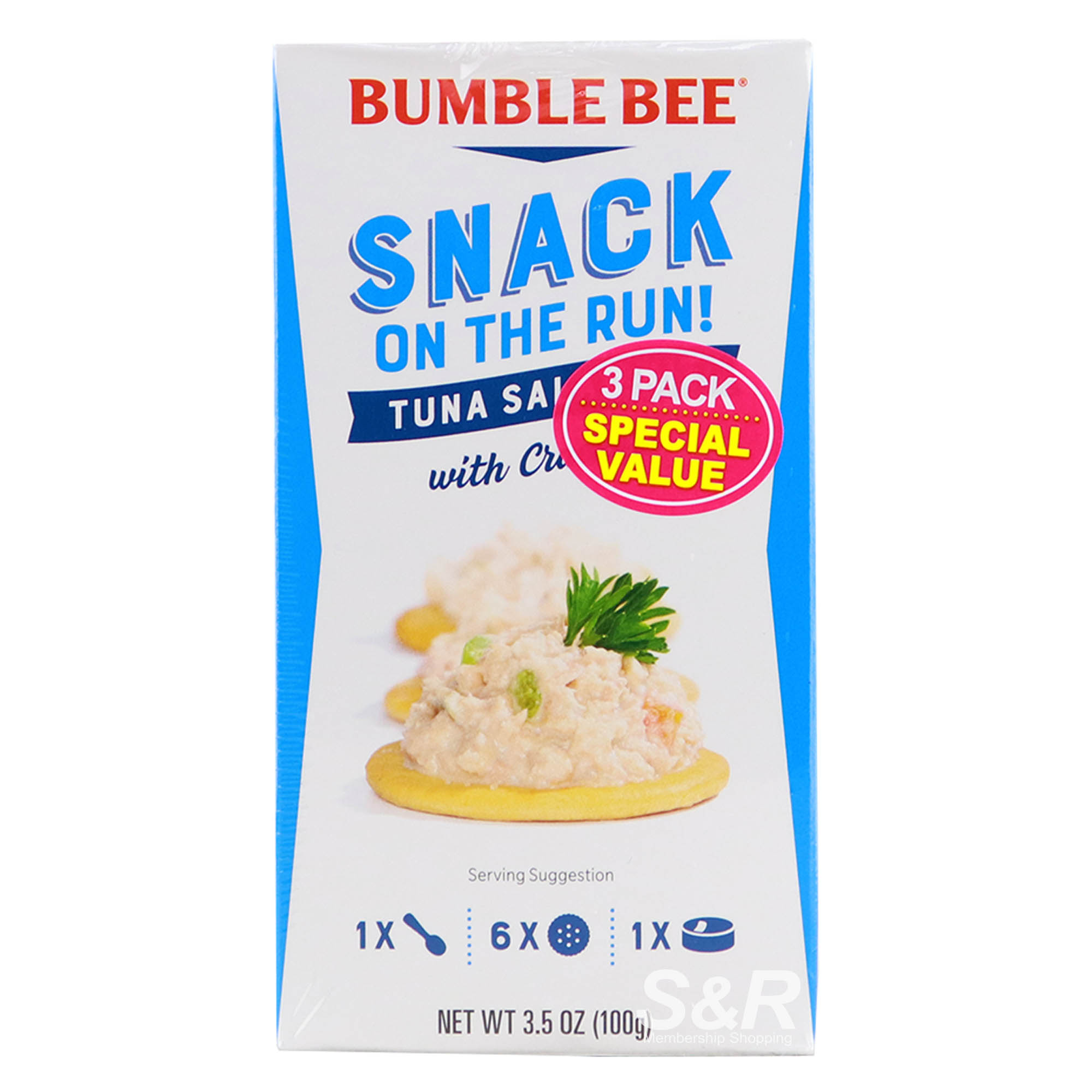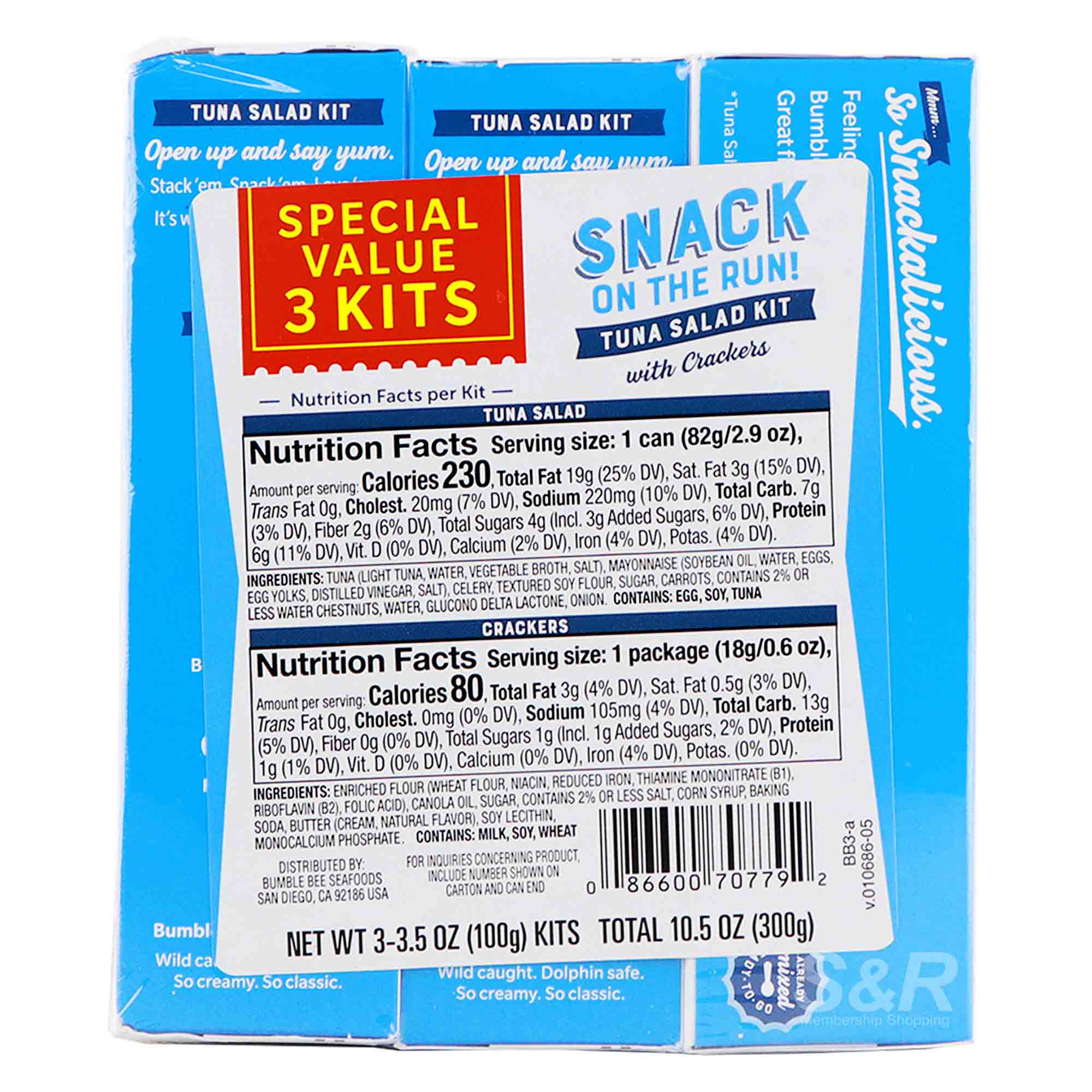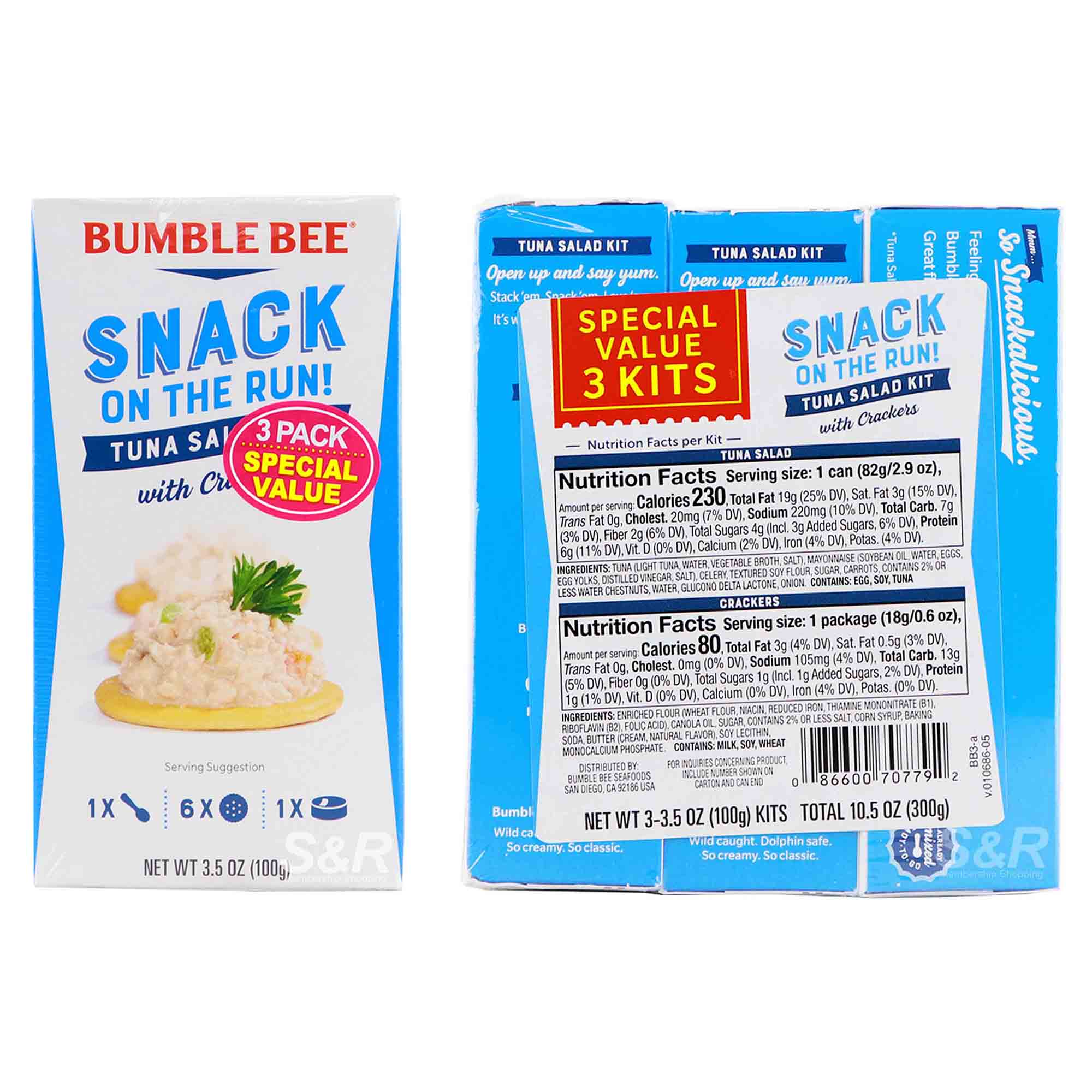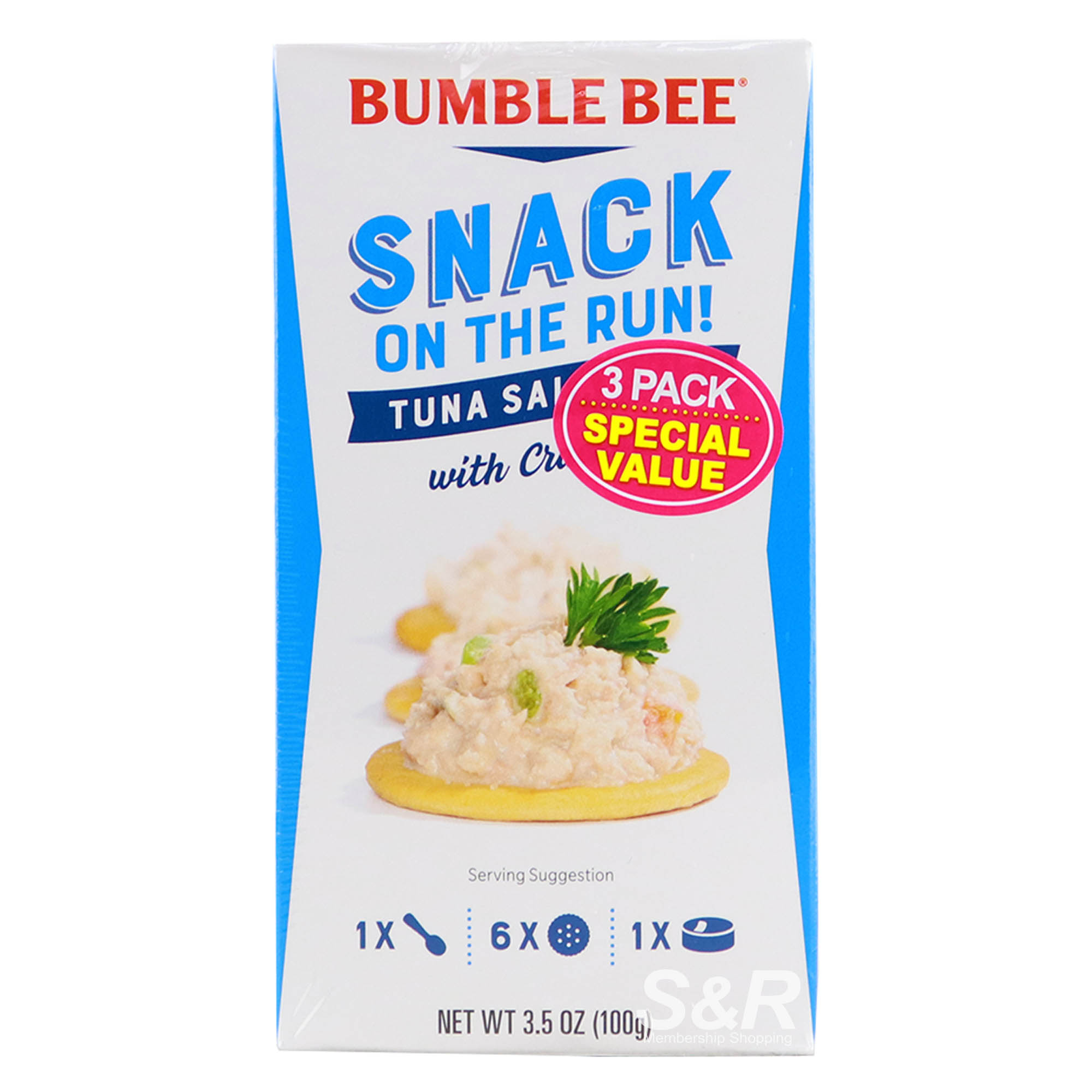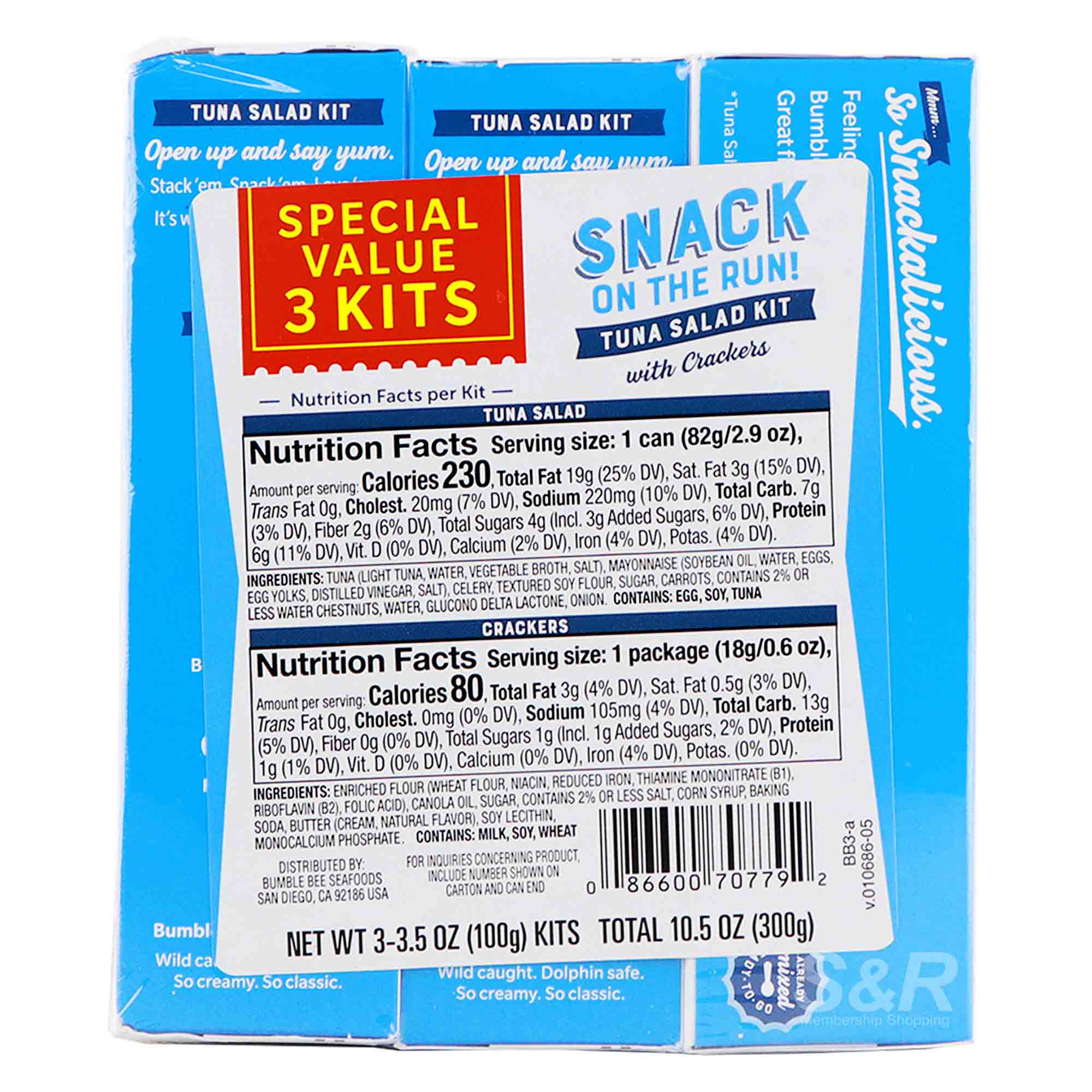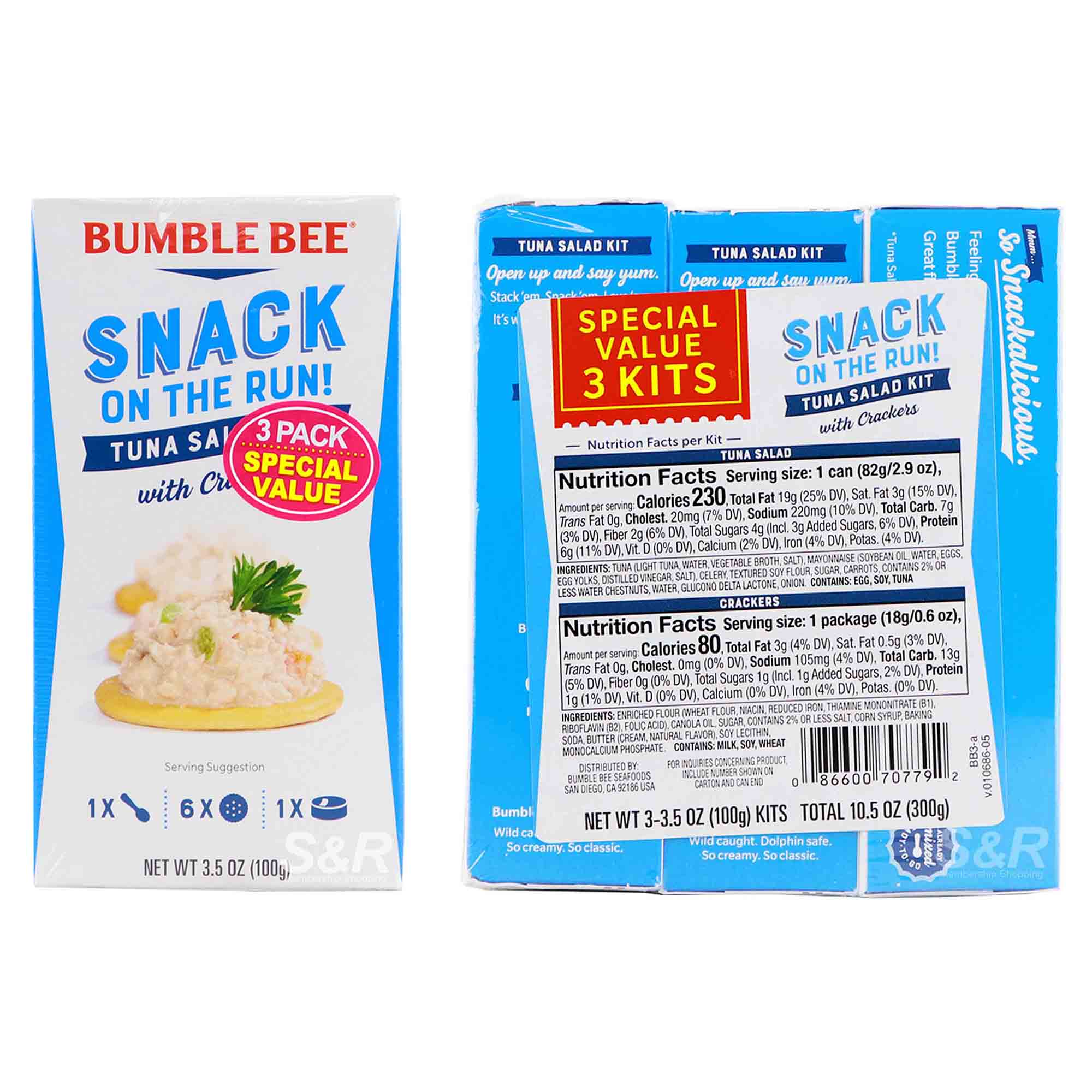 Bumble Bee Snack on The Run! Tuna Salad Kit with Crackers 3pcs
Features:
Multi-pack (3 counts)
Tuna cream-filled crackers,100g each in packaging
Open Up and Say Yum!
3-pack Special Value Kits
Only 80 calories per serving
Actual Weight: 0.39 KGs
Product Dimensions: 4.5 x 2.5 x 5
---
Do you get the hunger pangs on long waits outside, whatever it is that you're queueing a long line for, or just sitting and waiting for your number to be called? That will surely make one hungry in no time. Here, have some Bumble Bee Snack on The Run! Tuna Salad Kit w/ Crackers! Ditch your cupboard-tasting, plain crackers and switch to these tuna-filled crackers that will surely fill you up.

Long waits don't need to feel like torture to your growling stomach. Just open up and say yum to a pack of Bumble Bee Snack on The Run with you.

Allergen information: contains milk, soy, wheat.