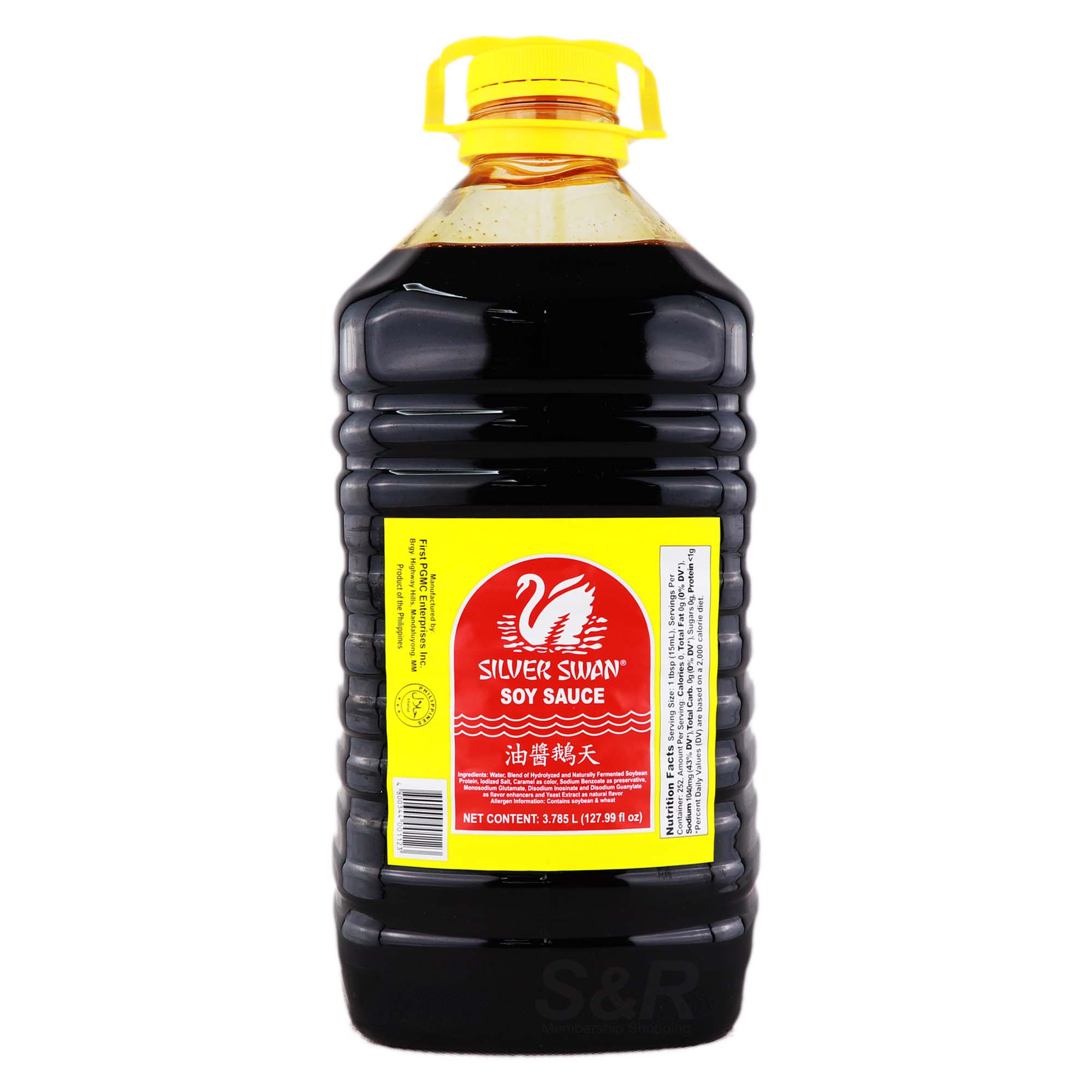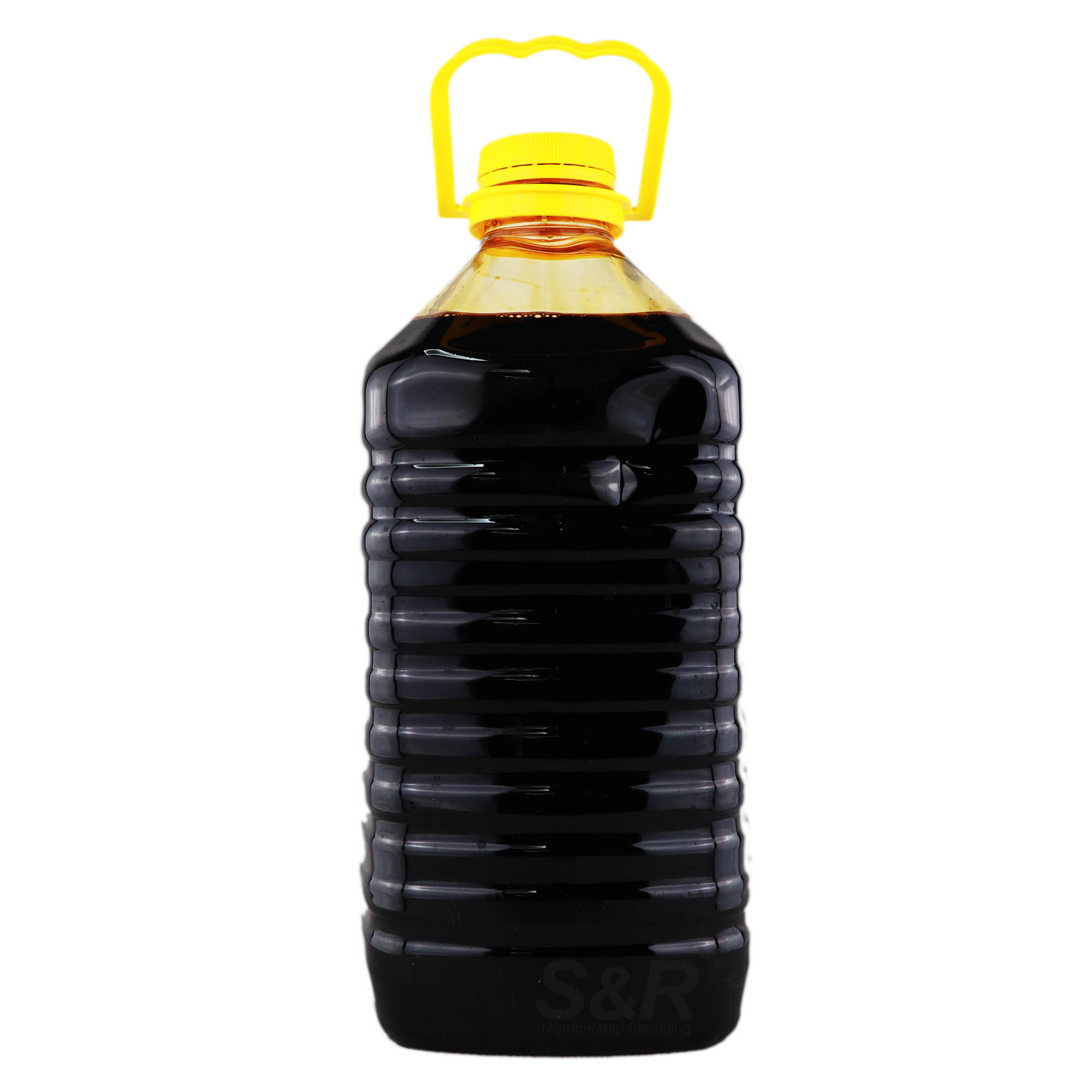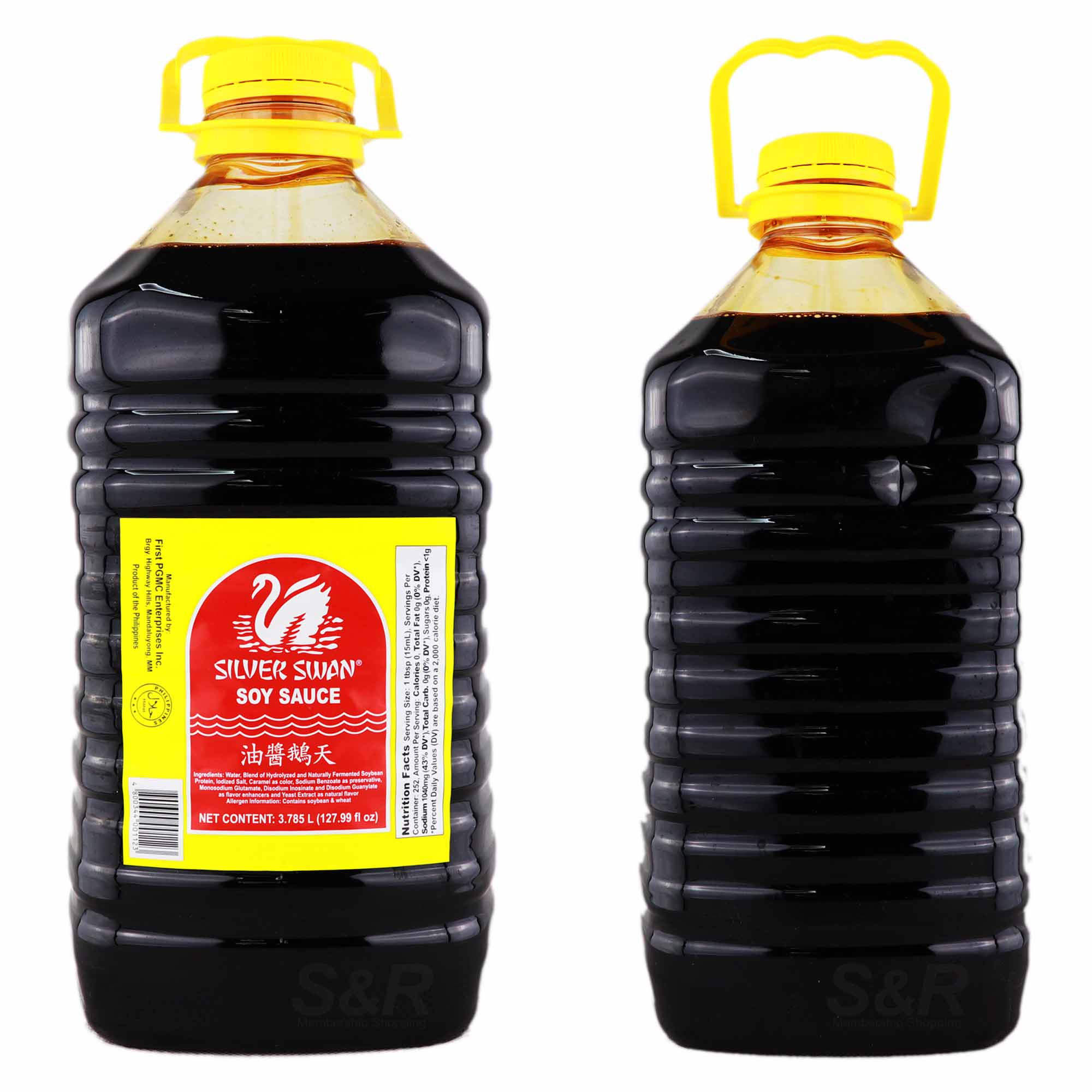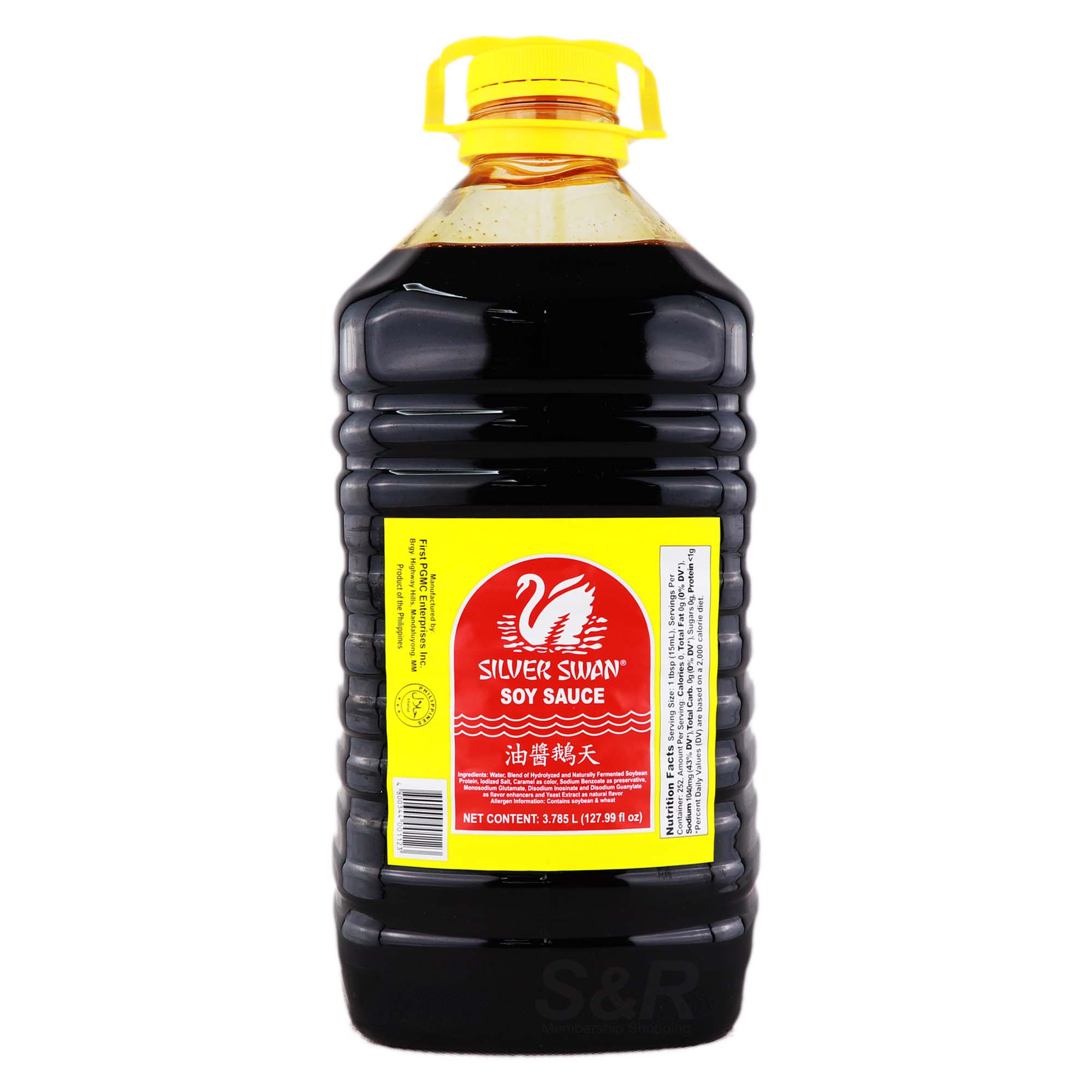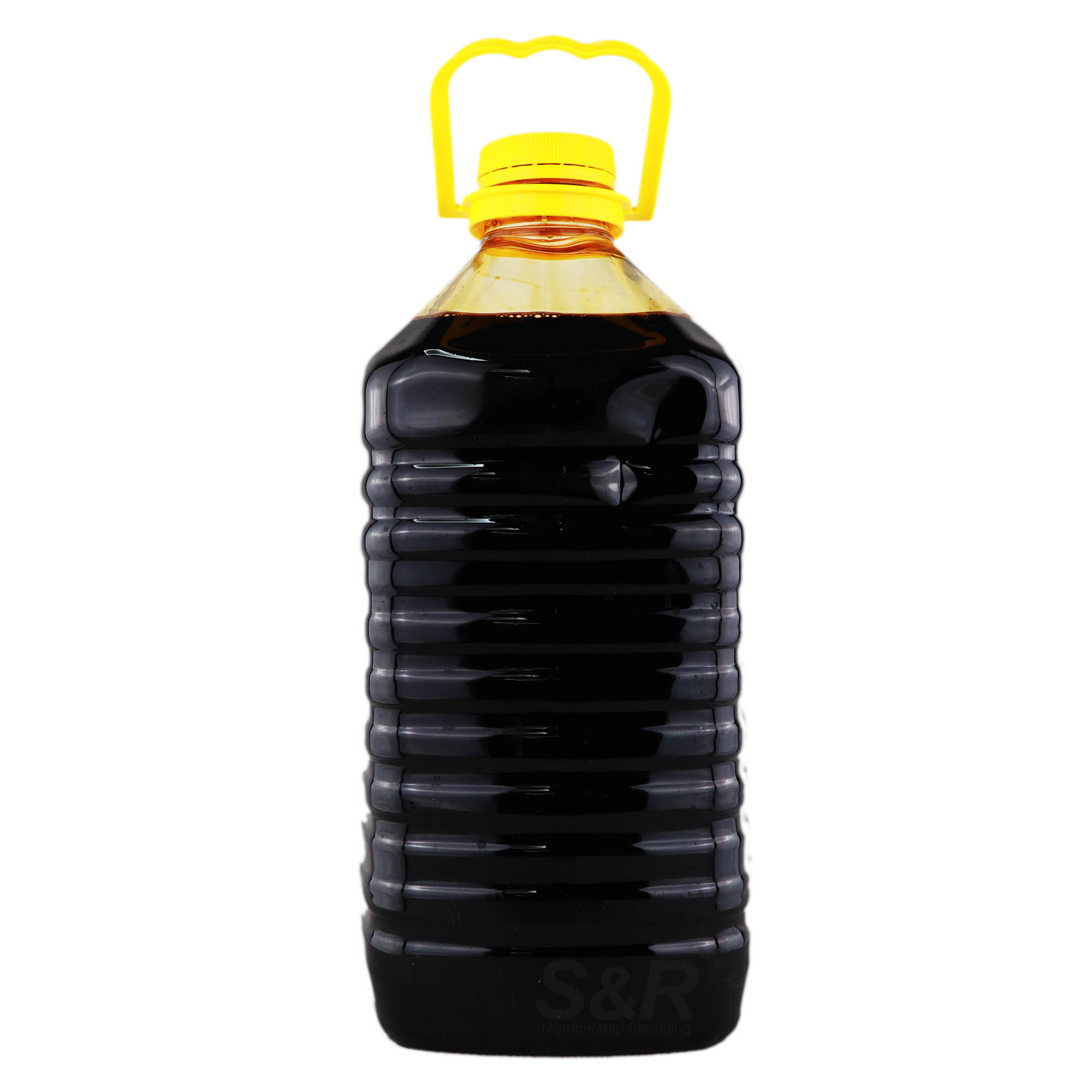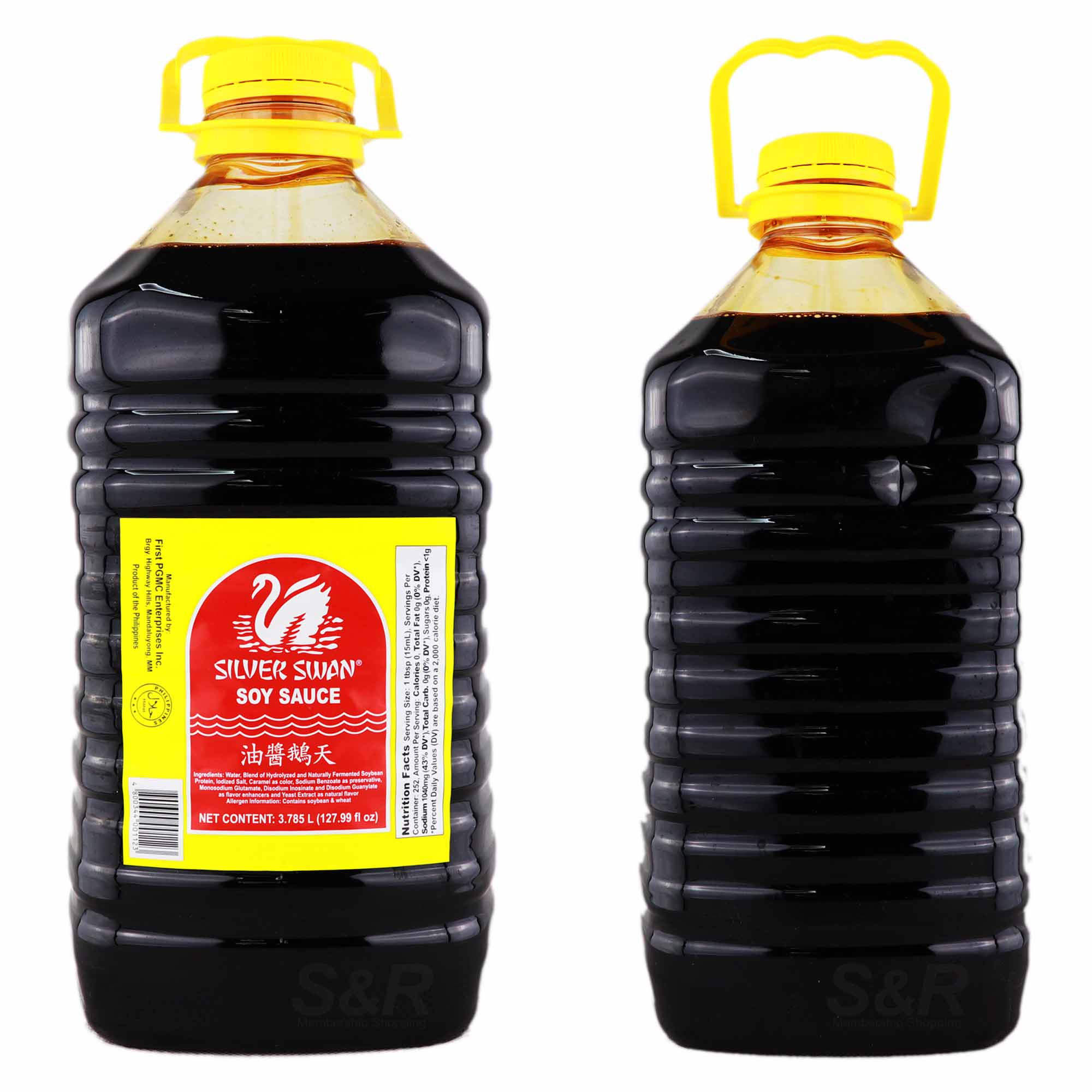 Silver Swan Soy Sauce 3.785L
Features:
Single Item
Soy Sauce Seasoning in 1 refillable bottle
Made with quality soybeans
Rich, delectable flavor that enhances any type of cuisine
All-time Filipino Staple Soy Sauce
Actual Weight: 4.4 KGs
Product Dimensions: 5.11 x 5.11 x 12.2
---
Did somebody say dim sum for lunch? Count as in! Dumplings, fried fish, dipping sauces, stir-fry, marinades, and casseroles are savorless without soy sauce! Silver Swan Soy Sauce will be the heavenly match of all these delectable foods. Its rich, delectable flavor is derived from hi-quality soybeans, which enhances any type of cuisine cooked, prepped, or seasoned with it. It's also the top choice for cooking preparations in local households because of its timeless savory addition to dishes.

So, round them all up friends and invite them over for some delectable dim sum, or any food you have in mind where Silver Swan Soy Sauce is the perfect accompaniment – we bet almost any food will match!

Allergen Information: this product contains soy ingredients.