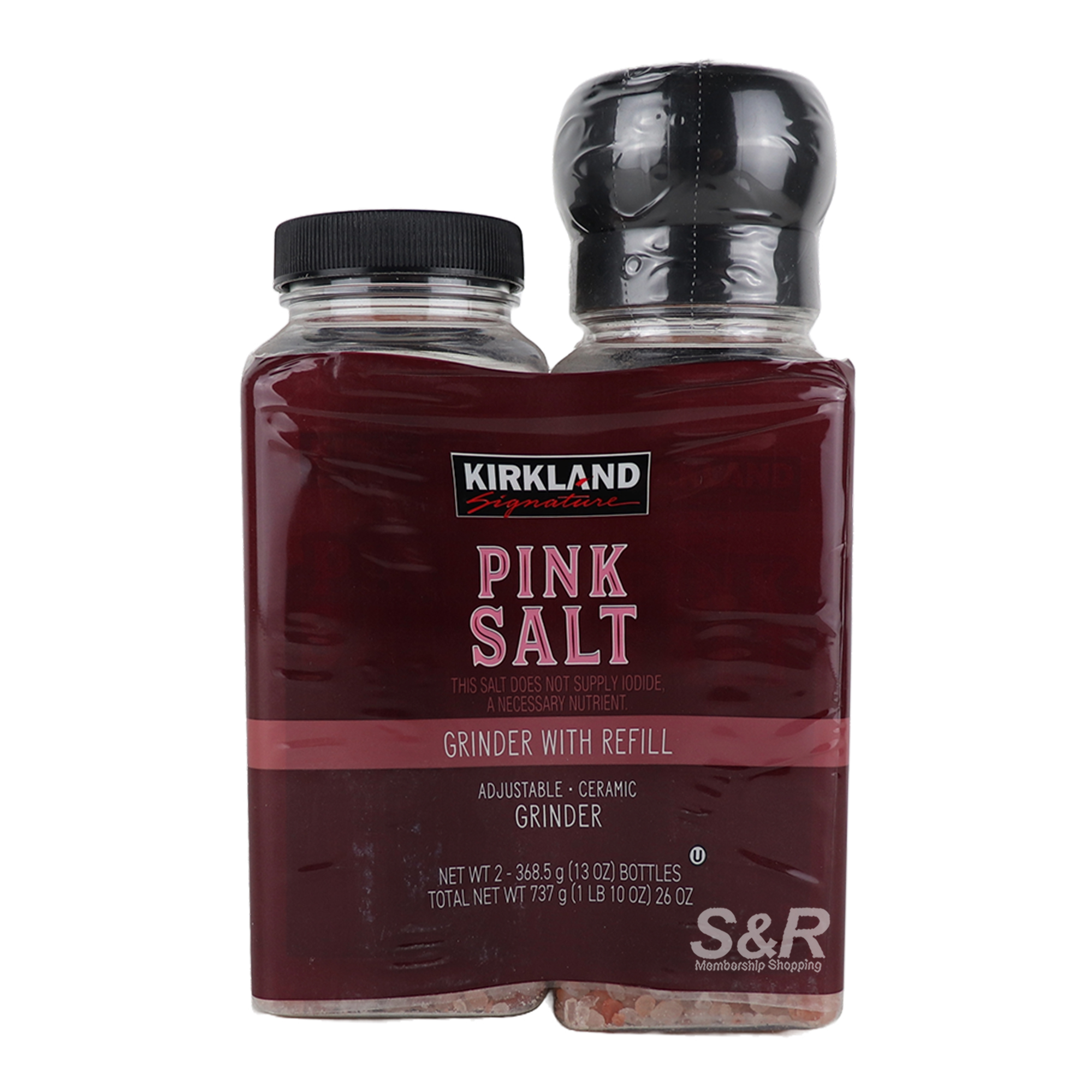 Kirkland Signature Himalayan Pink Salt Grinder with Refill 737g
Features:
Single Item
Himalayan Pink Salt Grinder with Refill in 1 pack
Refillable and Adjustable Ceramic Grinder
The purest salt in the world
Product of USA
Actual Weight: 0.88 KGs
Product Dimensions: 4.5 x 2.5 x 7
---
Kirkland Signature reminds you that you can take some things without a grain of salt, and it's okay… but it's not always the case, especially for this one. You can still have that perfect blend of taste using your trusted brand as Kirkland Signature continues to provide high quality and innovative products such as this Kirkland Signature Himalayan Pink Salt! From the heart of Himalayan Mountains, this Pink Himalayan salt is the best table salt out there, making your dishes taste fancy and sophisticated with just a spoonful of this amazing seasoning mix.

The hues of pink, red, and white are an ensemble of vibrant colors, becoming a sign of undeniable rich and varying mineral content. The interweaving of Himalayan Pink salt and other flavors in your mouth feels like an explosion of euphoria for your palate. A true delight of savory, umami, and salty taste in every bite. Get yours now at S&R Membership Shopping.

Store away from direct sunlight in a cool, dry area.