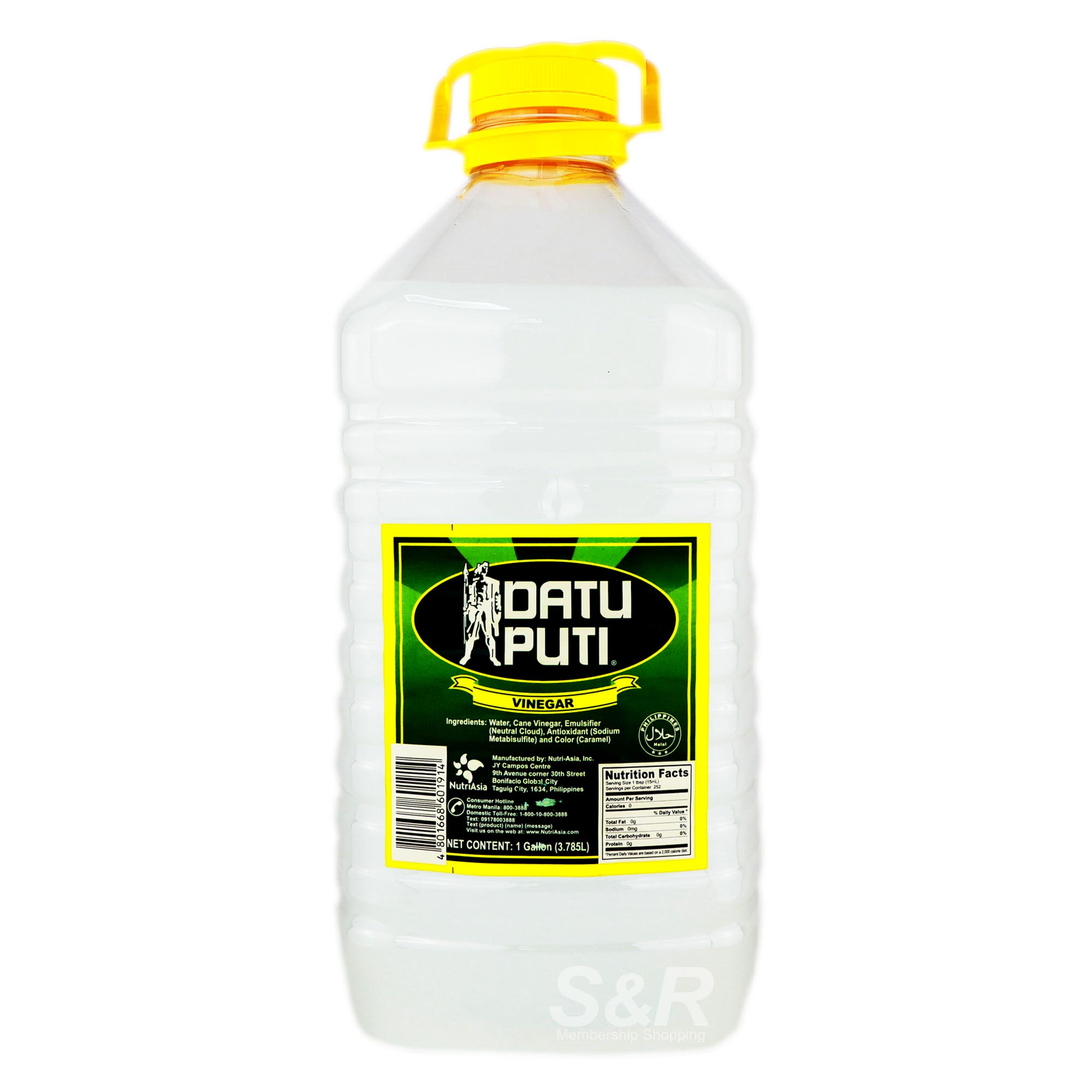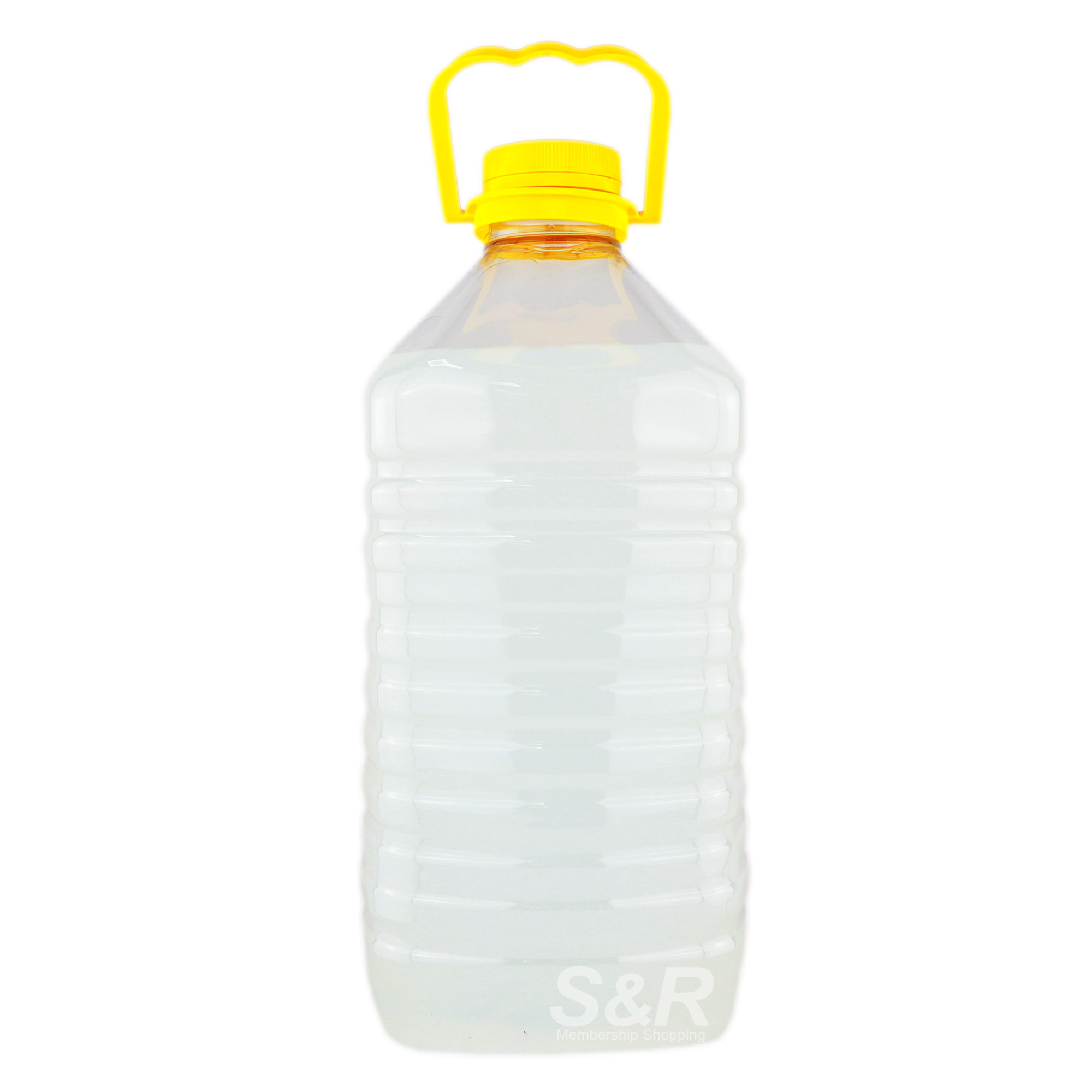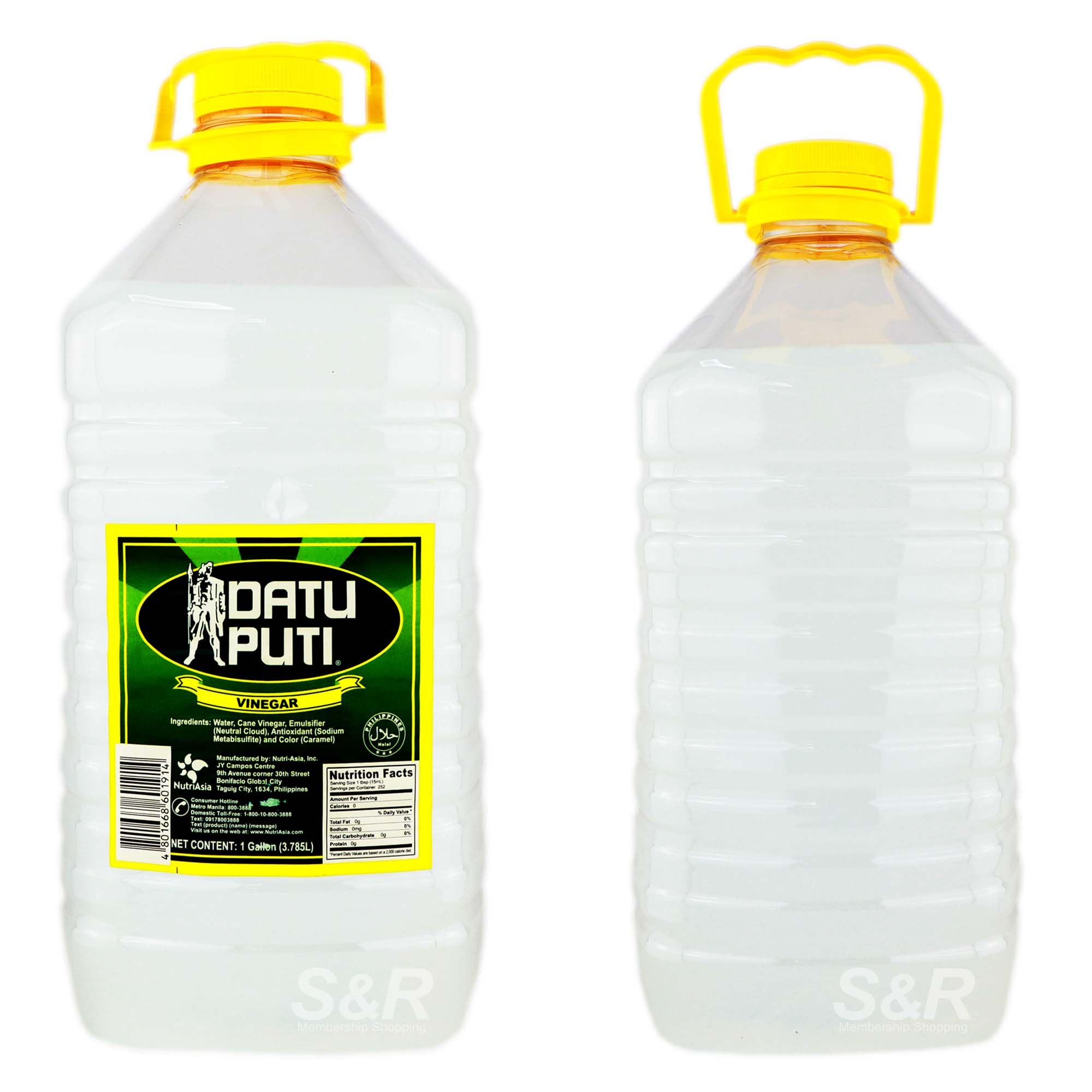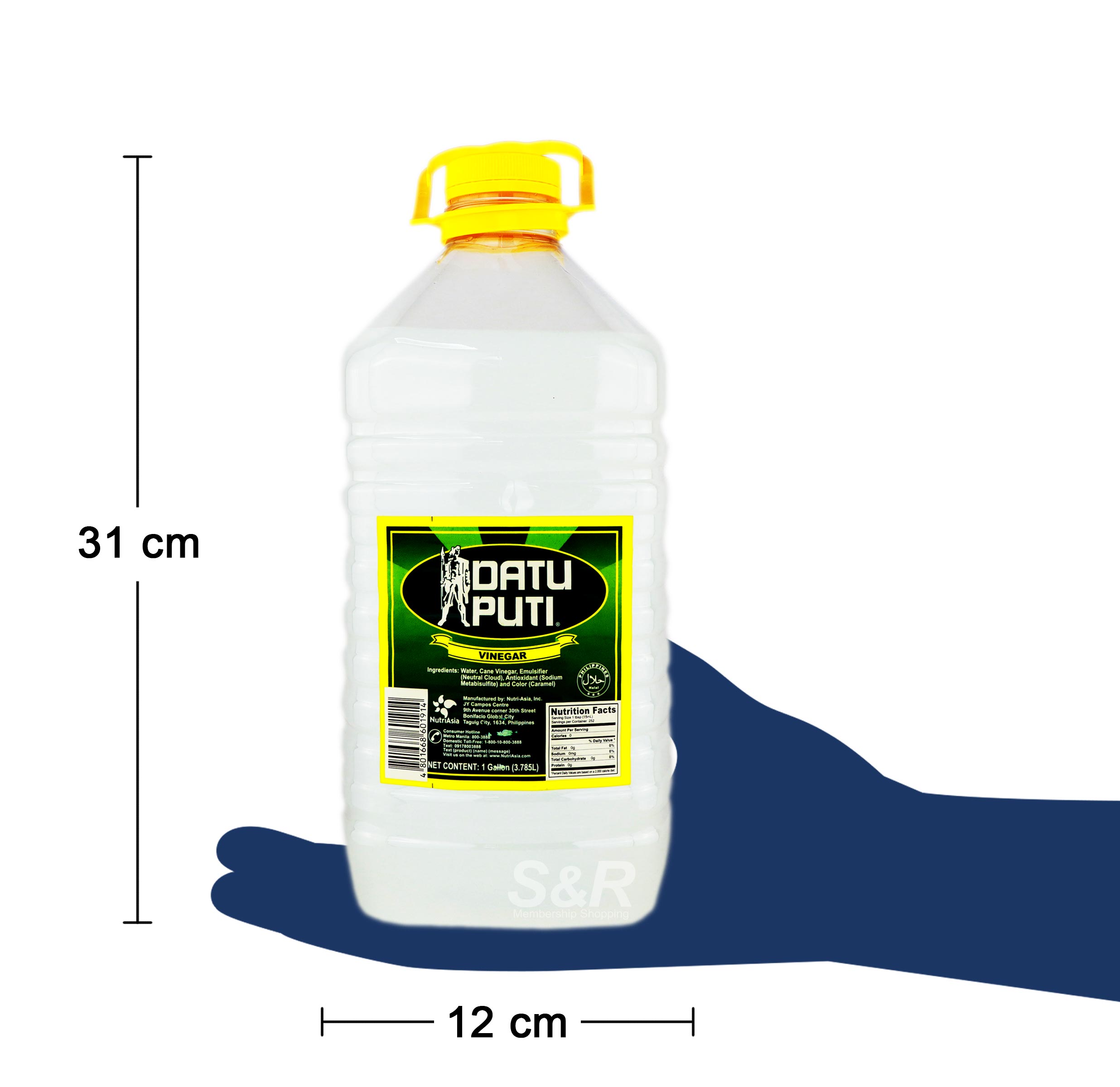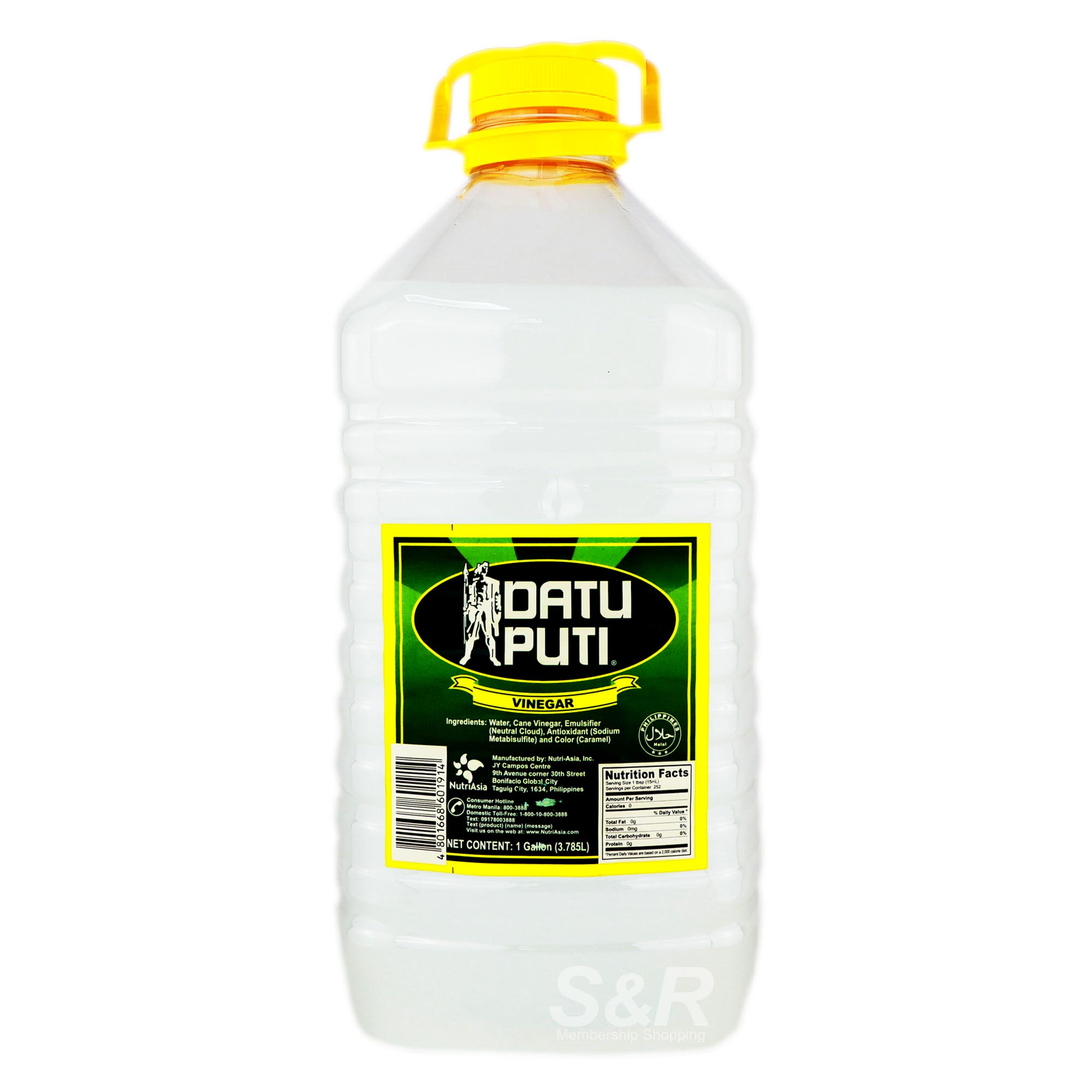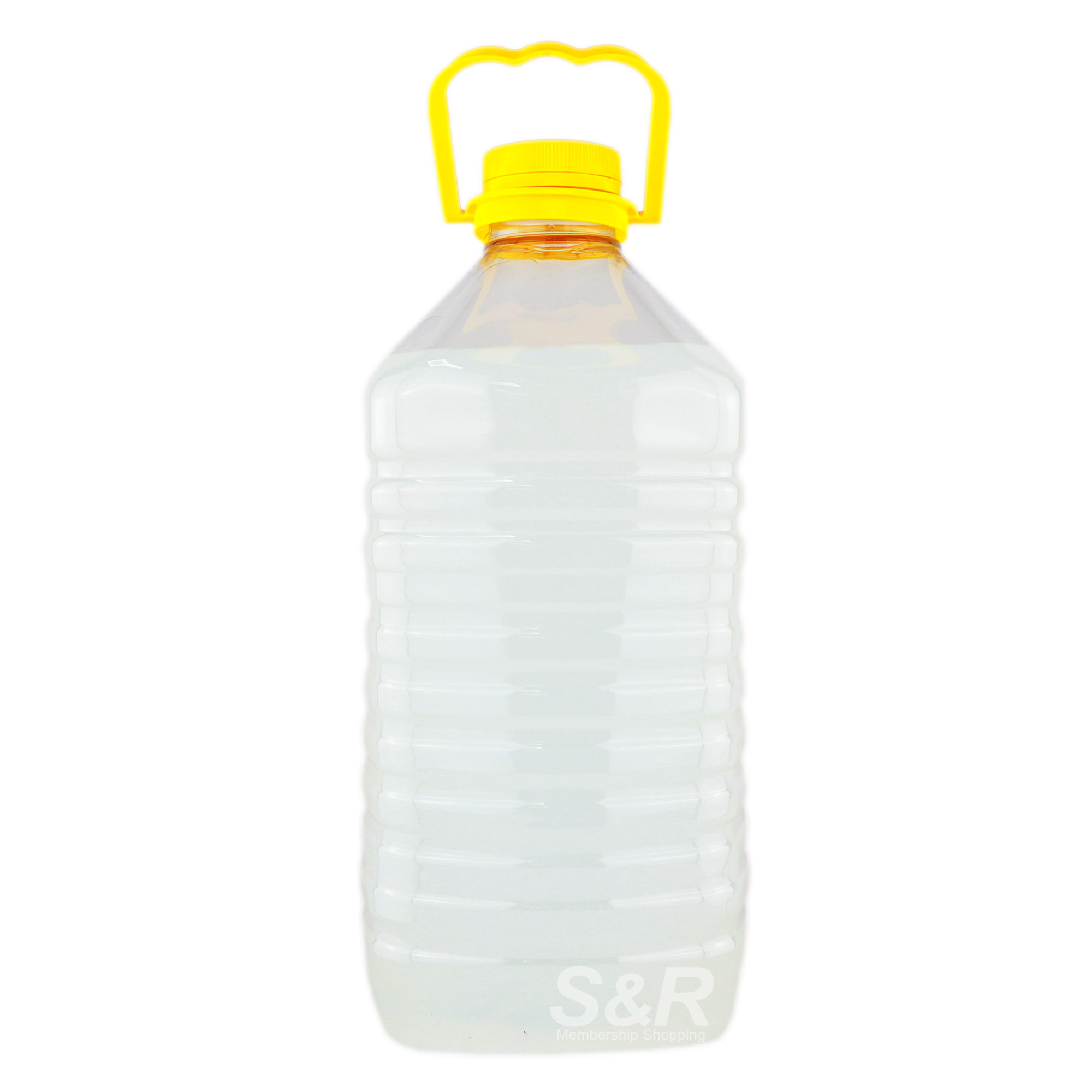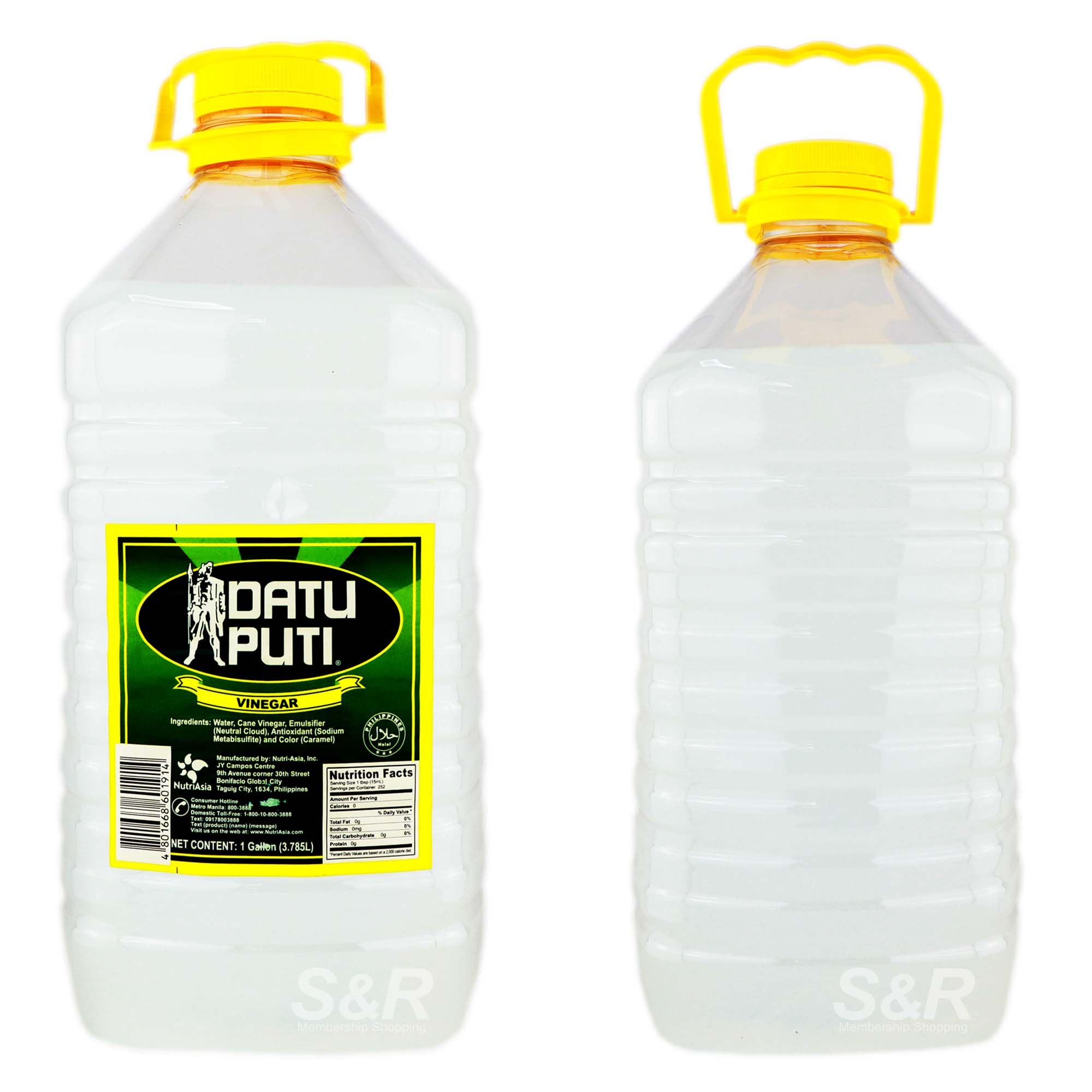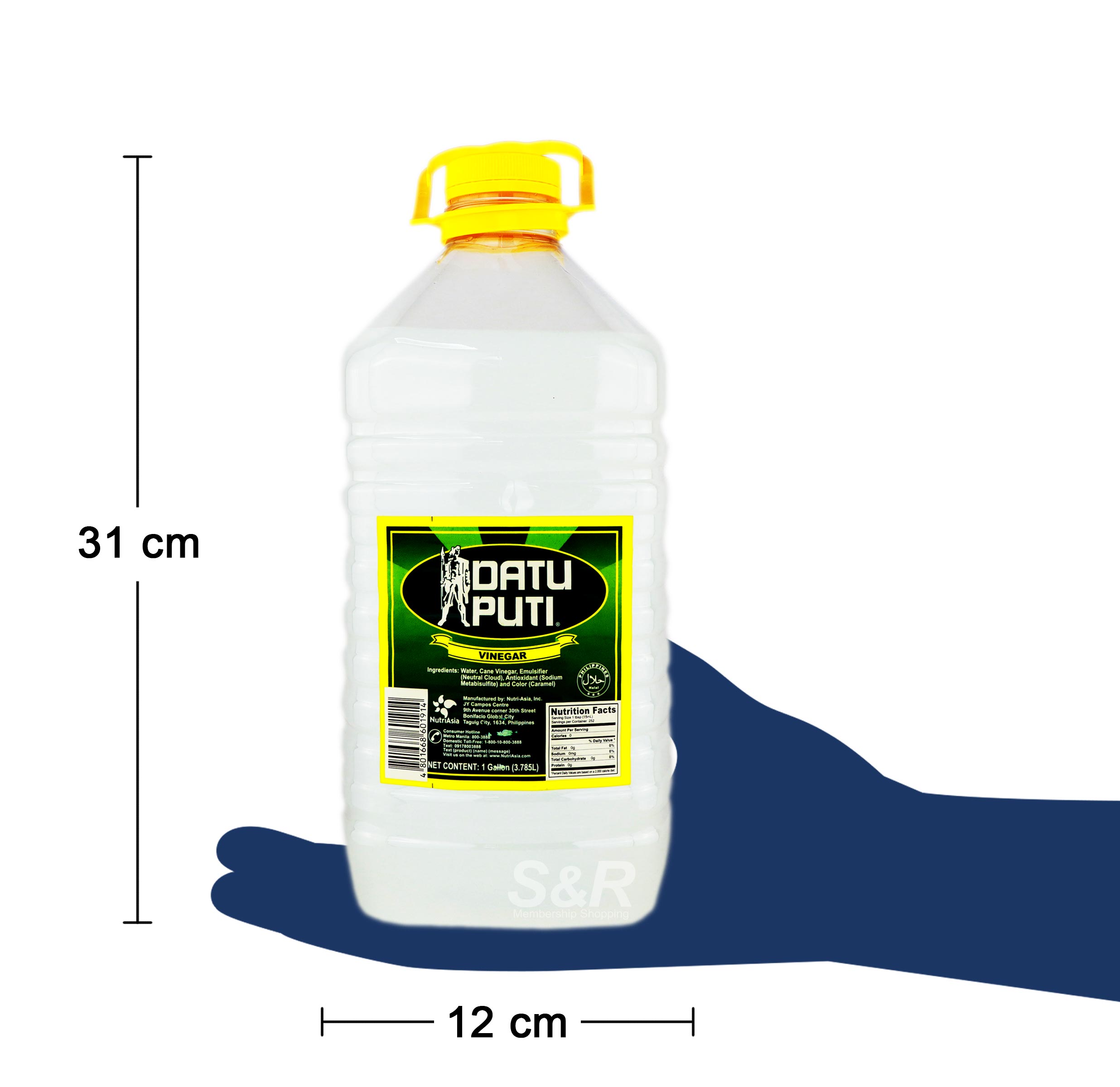 Datu Puti Vinegar 3.785L
Features:
Single Item
Vinegar made from sugarcane in plastic packaging
Used in a lot of Filipino cuisines
Undisputed leading local vinegar brand
Product of Philippines
Actual Weight: 3.85 KGs
Product Dimensions: 5.11 x 4.72 x 12.2
---
Get your cringe face on and douse yourself to the undisputed one and only sour taste of Datu Puti Vinegar! This mukhasim specialist is the most ideal dipping or seasoning vinegar sauce for creation, preparation, and consumption of every dish. Known for its strong nuot-asim taste, just a few drops or dips give that special flavor to fish, meats, vegetables, and snack – and oh, don't forget about chicharron!

So, get your sour dip on with Datu Puti Vinegar and we're keen to see them faces cringe in healthy, adorable goodness!

Vinegar has an indefinite shelf life and can safely be used for cooking and cleaning, long after its expiration date… Its acidic nature makes vinegar self-preserving long time. White distilled vinegar will remain virtually unchanged over an extended period of time.