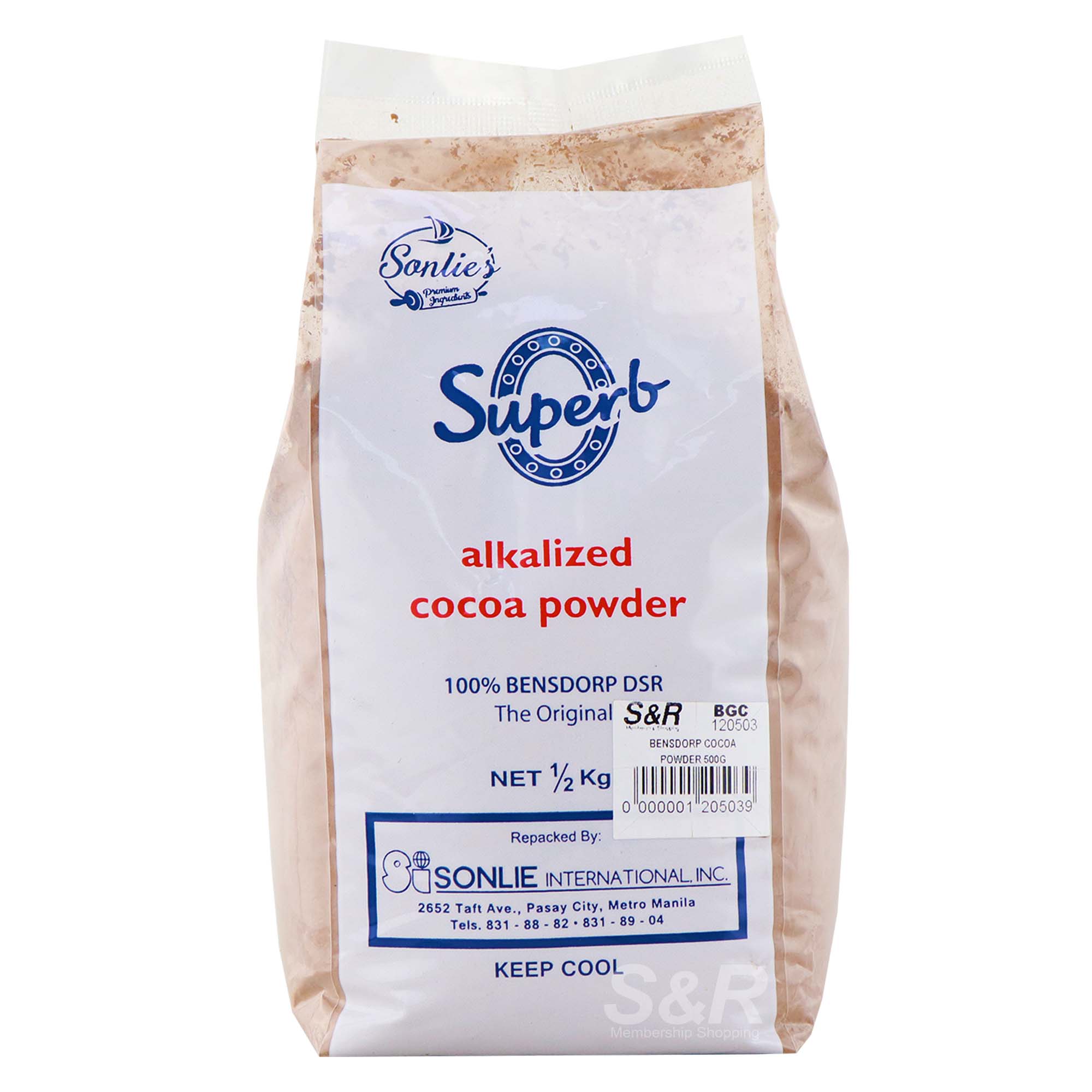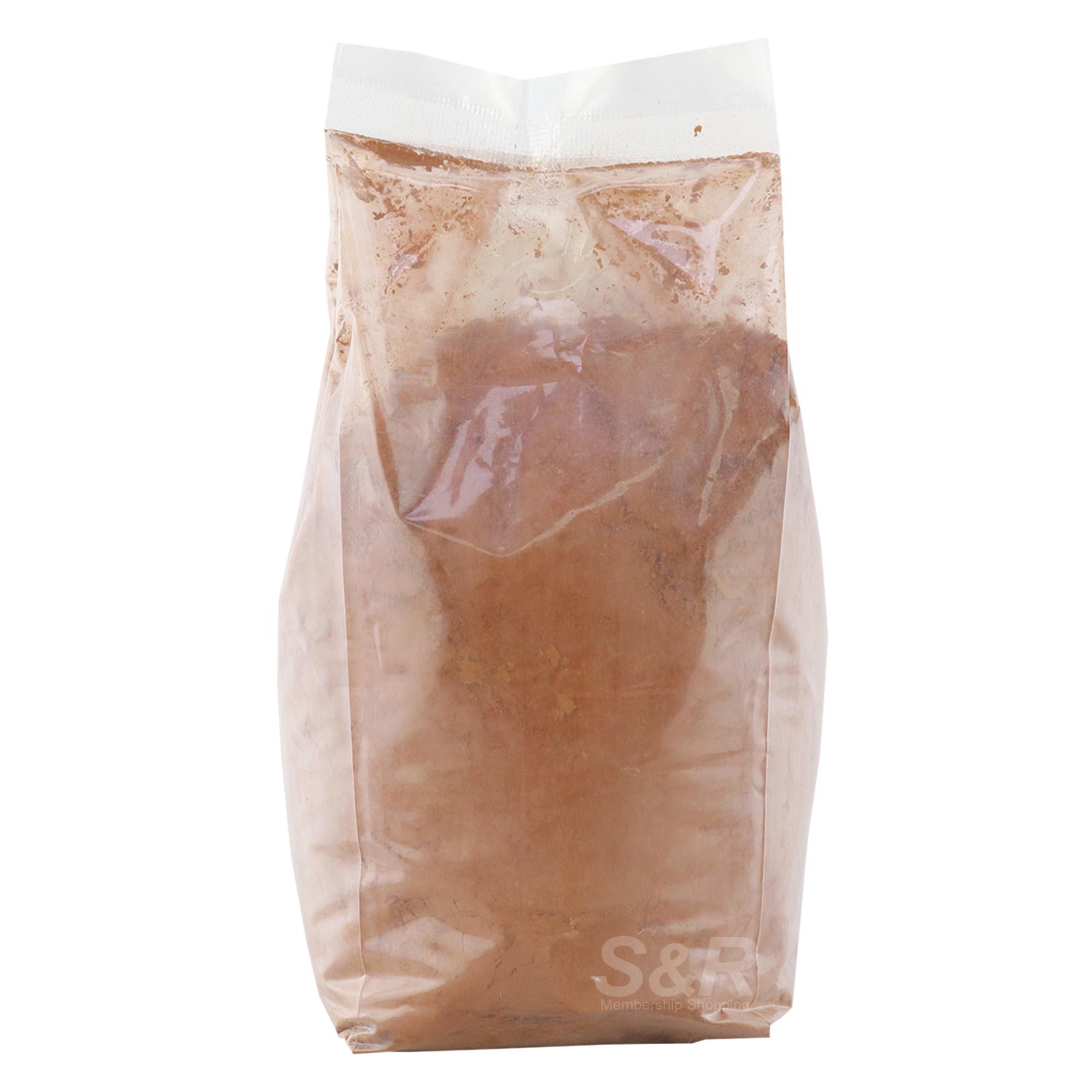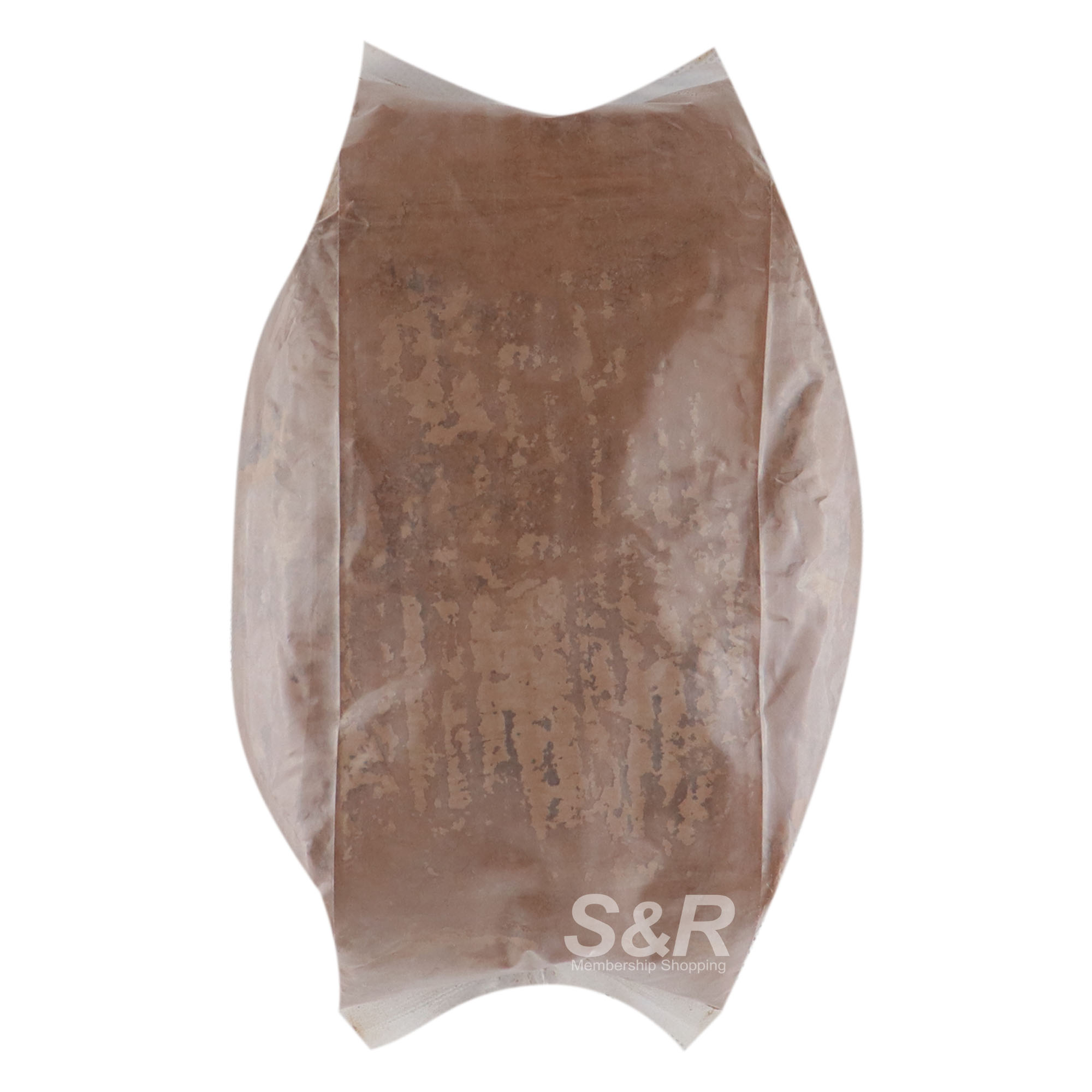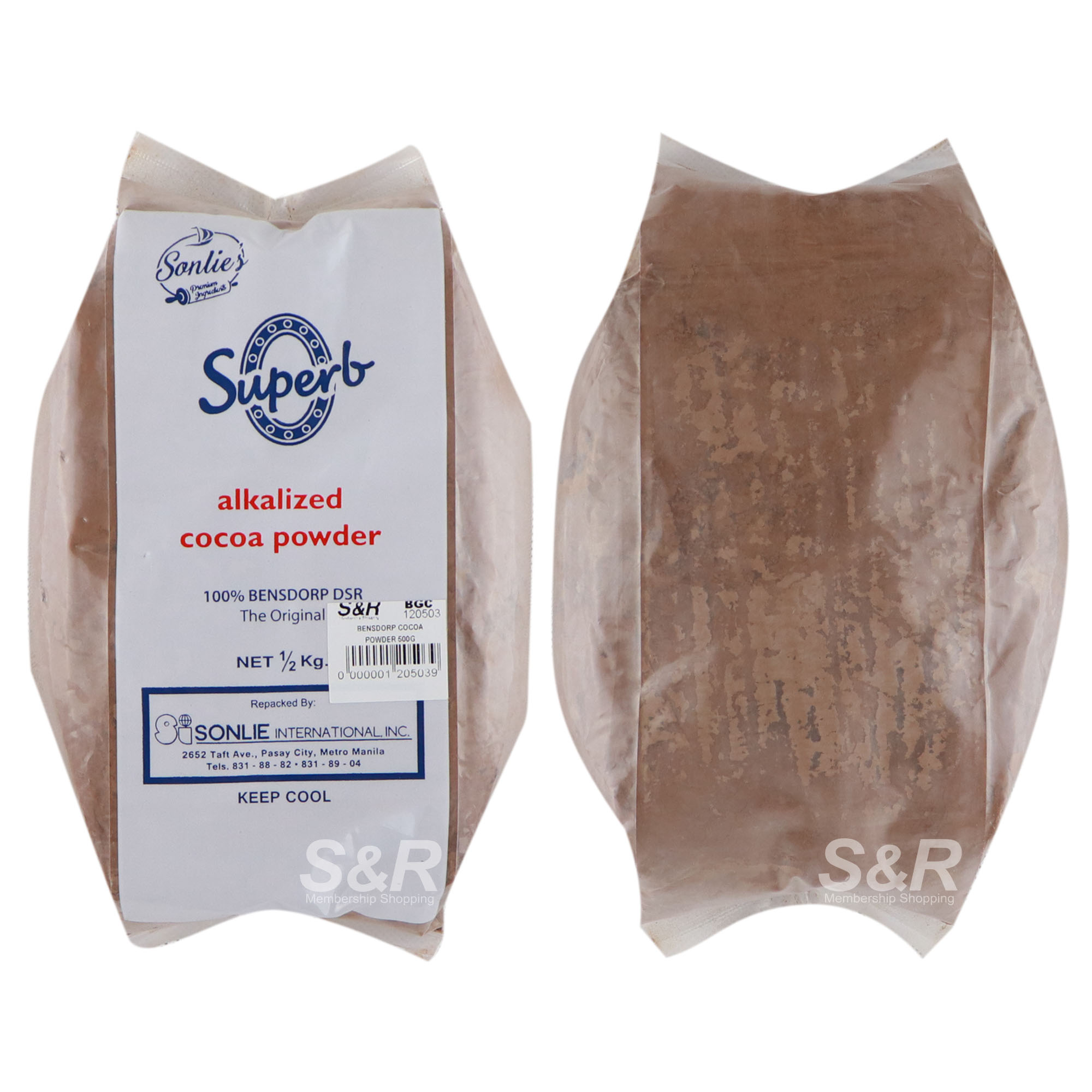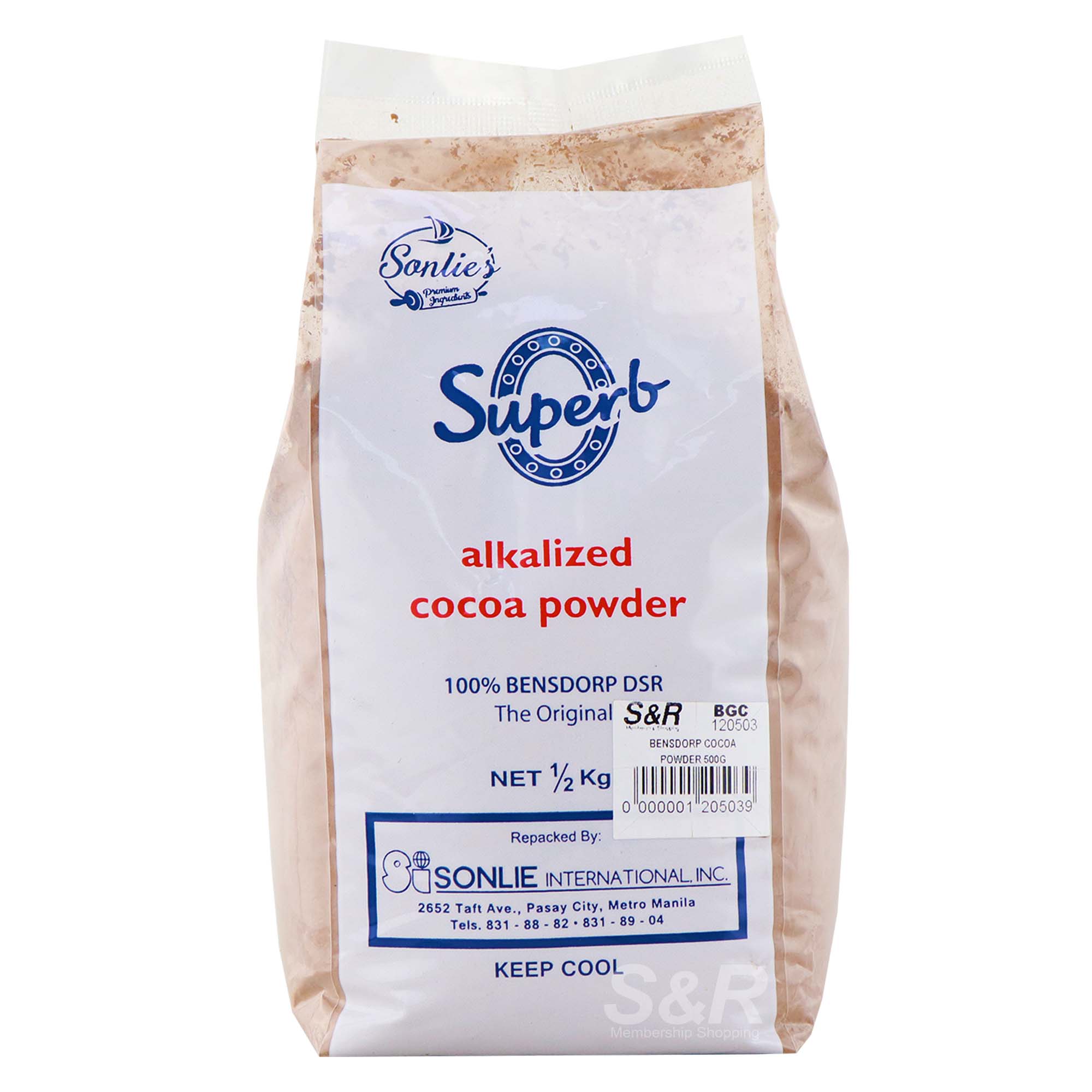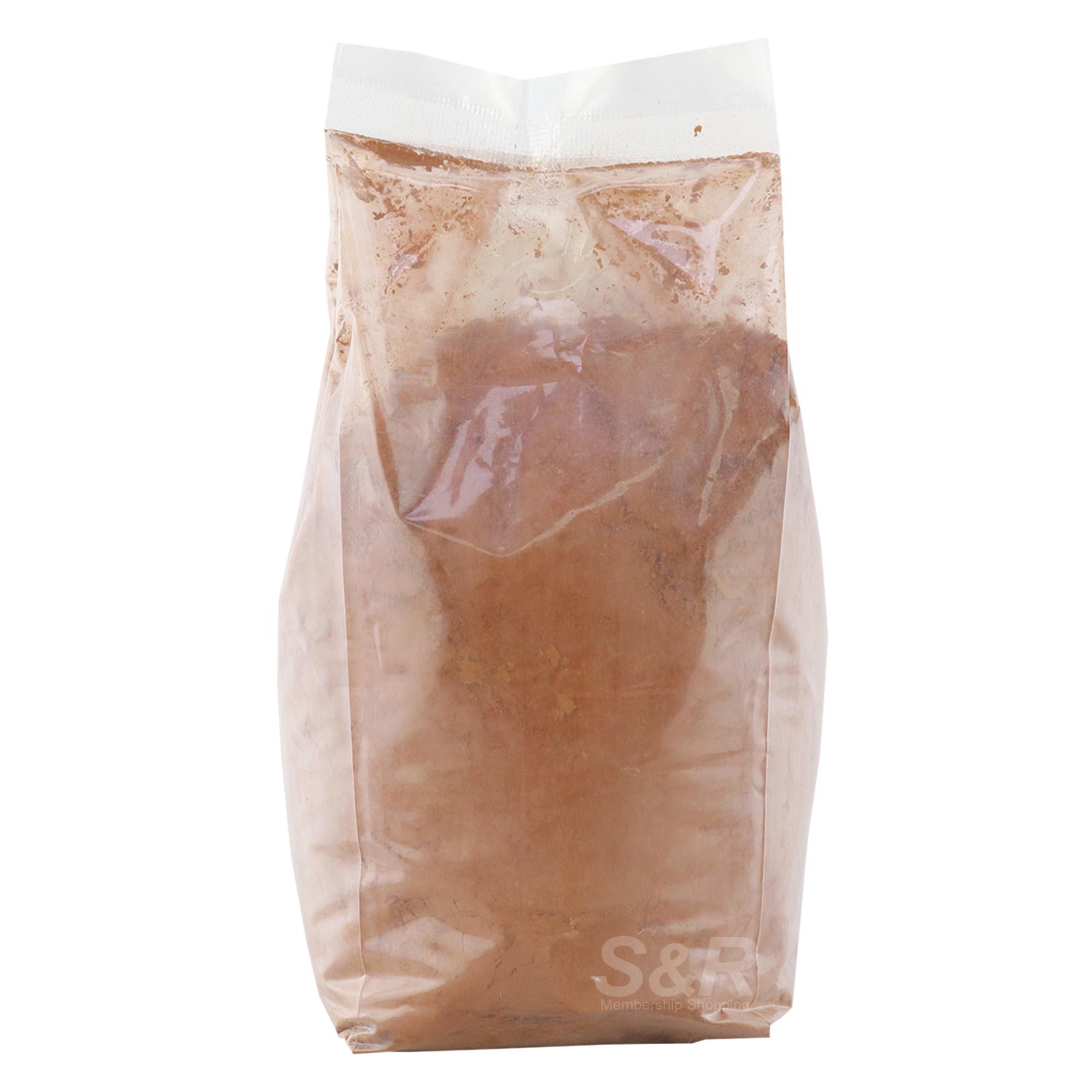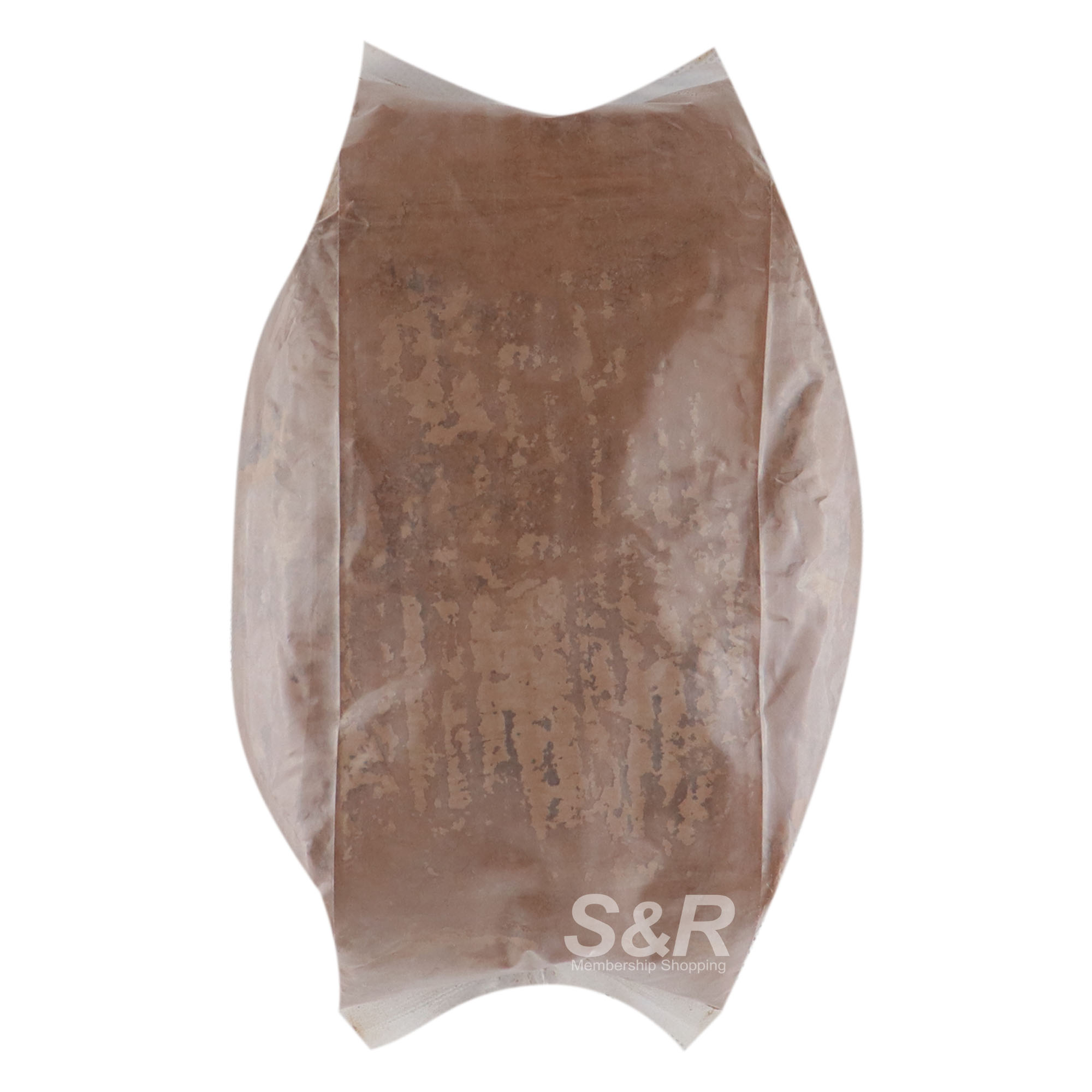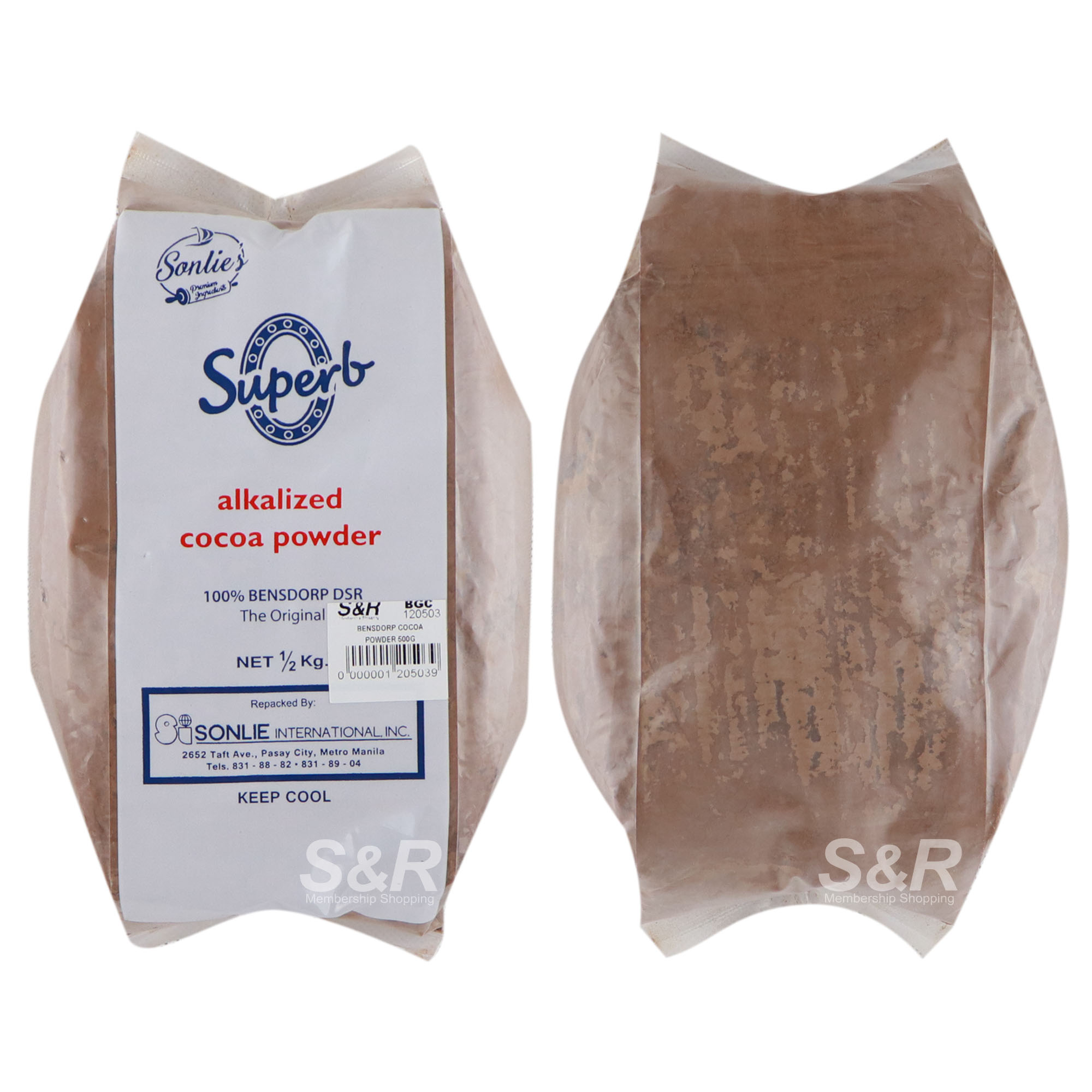 Bensdorp Superb Alkalized Cocoa Powder 0.5kg
Features:
Single Item
20.5g unbleached all purpose flour in 1 pack
Enriched and pre-sifted
Blended from hard and soft wheat
Product of USA
Actual Weight: 0.55 KGs
Product Dimensions: 4.13 x 3.14 x 8.07
---
Brownies, cookies, icing, and other pastries are something to get excited about, especially when they are really good and made with quality ingredients that do nothing short of make it an amazing experience. What makes Superb Alkalized Cocoa Powder unique is the process of Alkalizing. This means that the cocoa becomes darker in color, mellow in flavor, and more easily dissolved into liquids that ultimately results in smoother mixtures of ingredients, especially for icing and baking. With Superb Alkalized Cocoa Powder, your sure to be using quality cocoa powder for your baking, pastry and dessert needs.

• Typically, cocoa powder has a shelf life of three years if unopened, asn when opened but stored properly, it can have a shelf life of up to one year.

• Keep from getting wet or away from rain.

• Keep cool to avoid clumping.