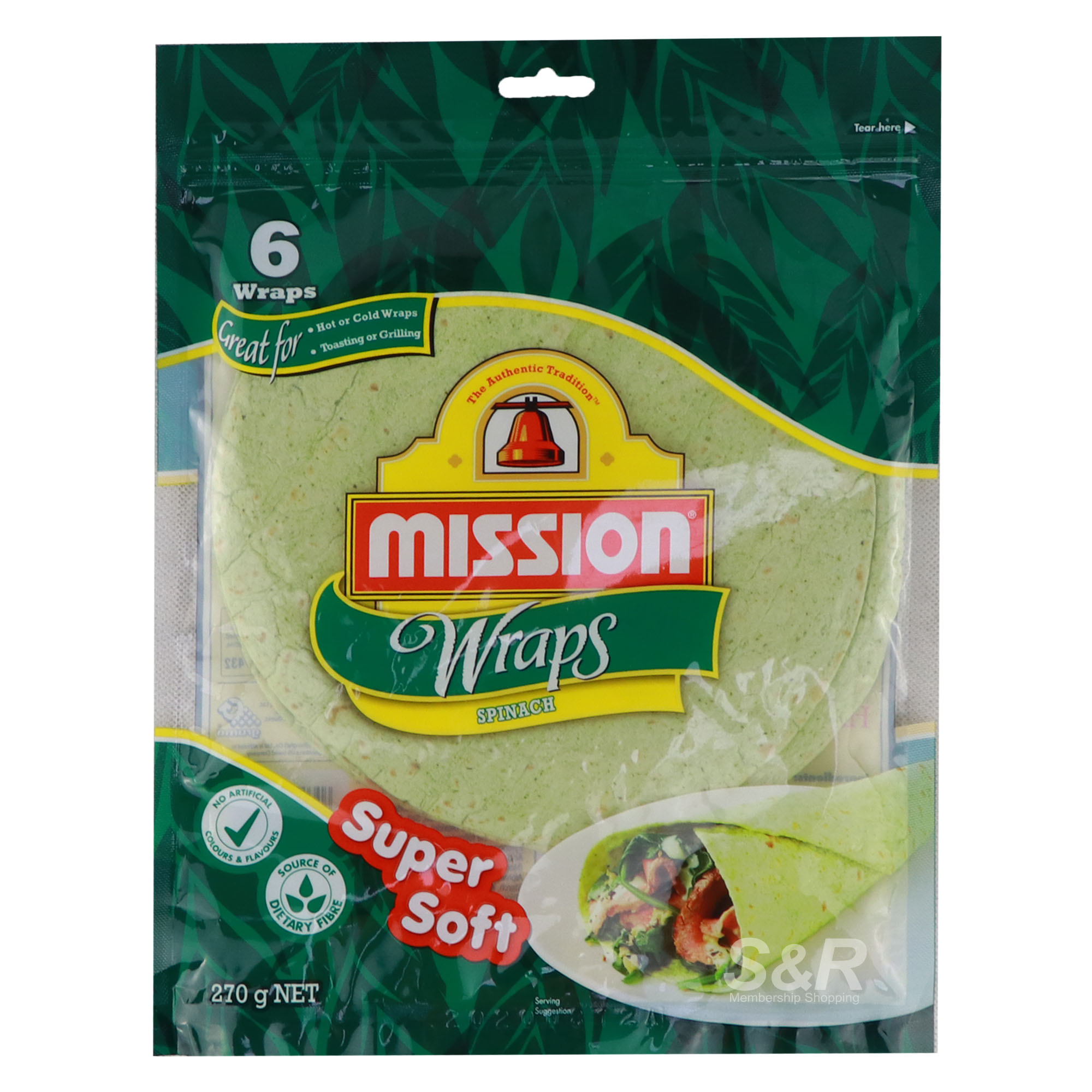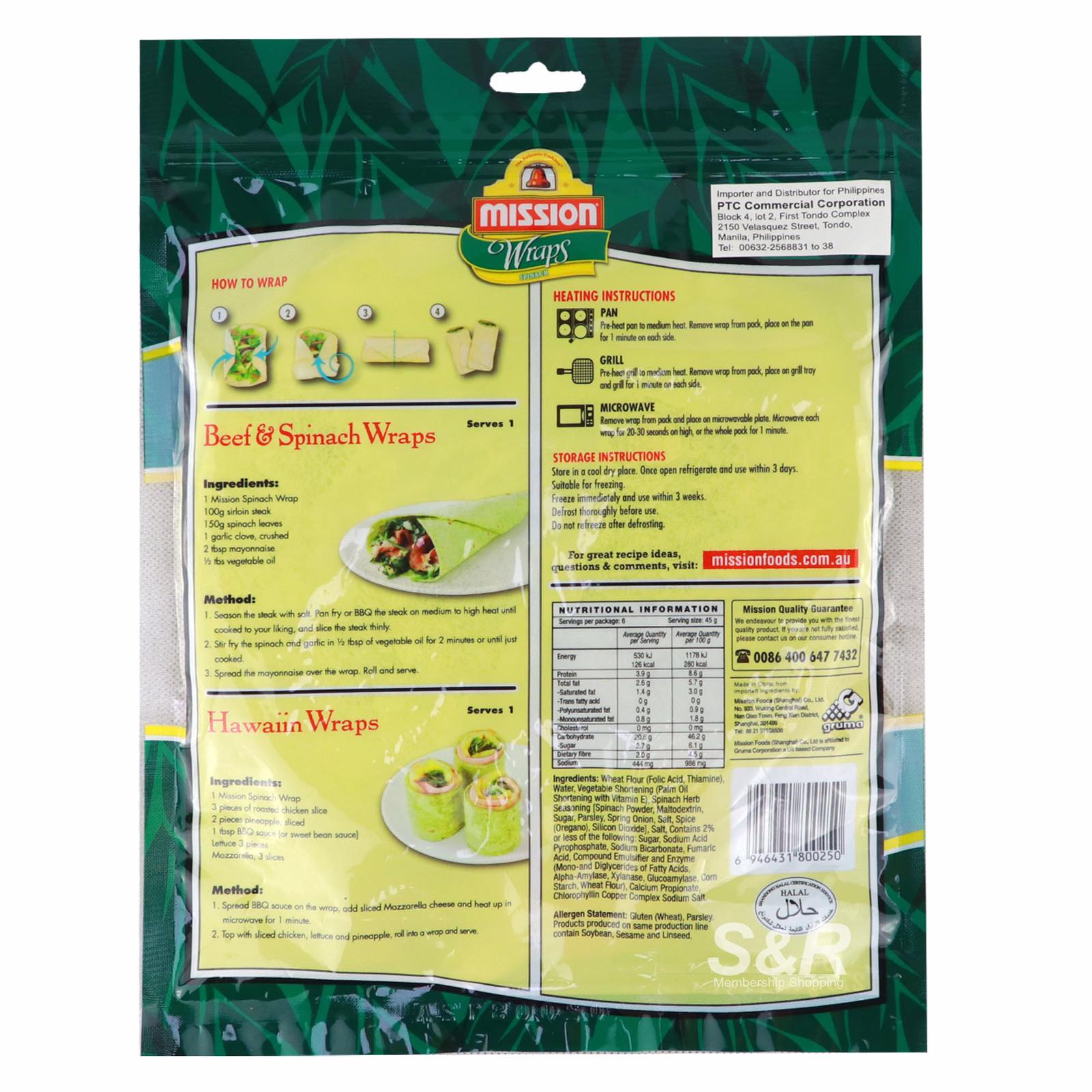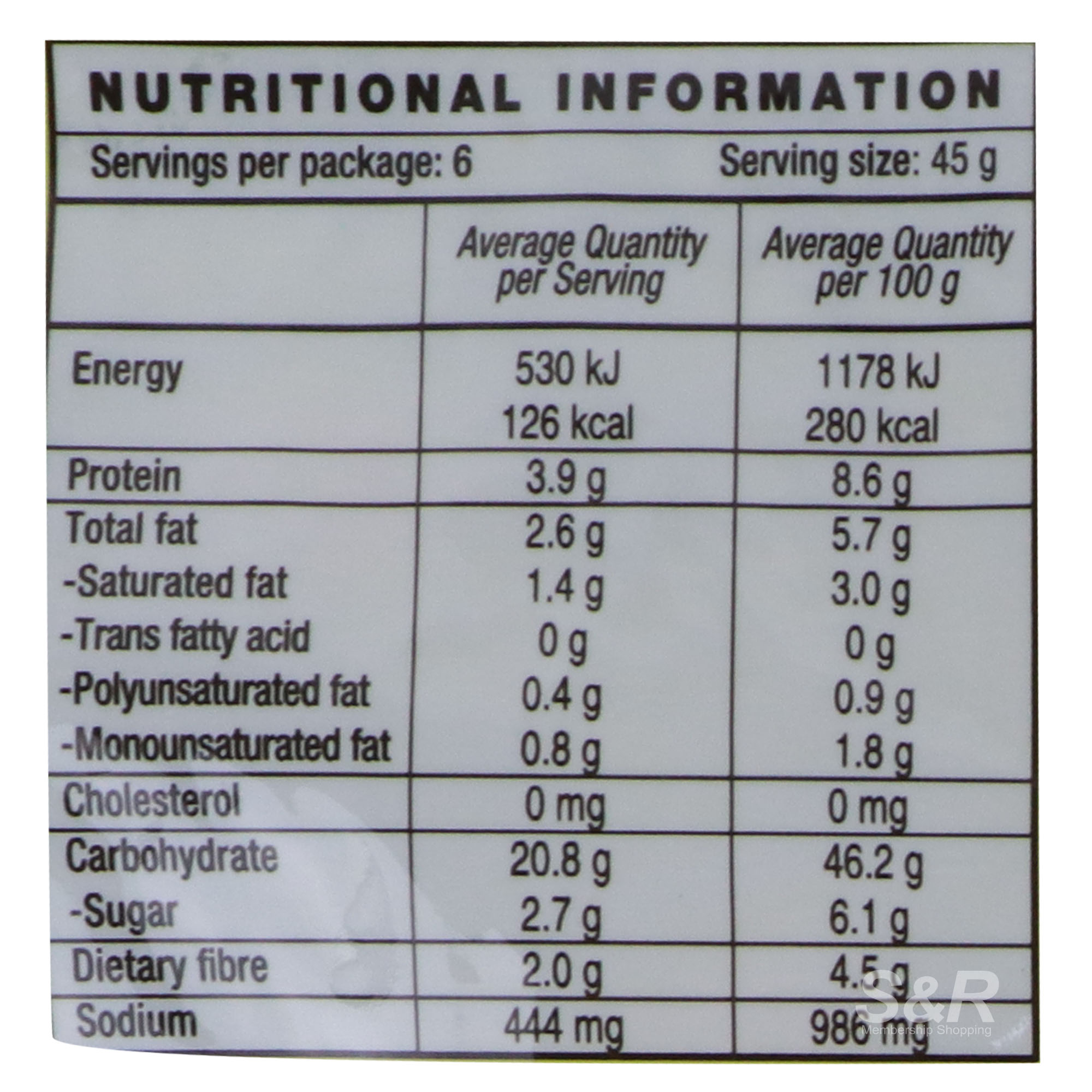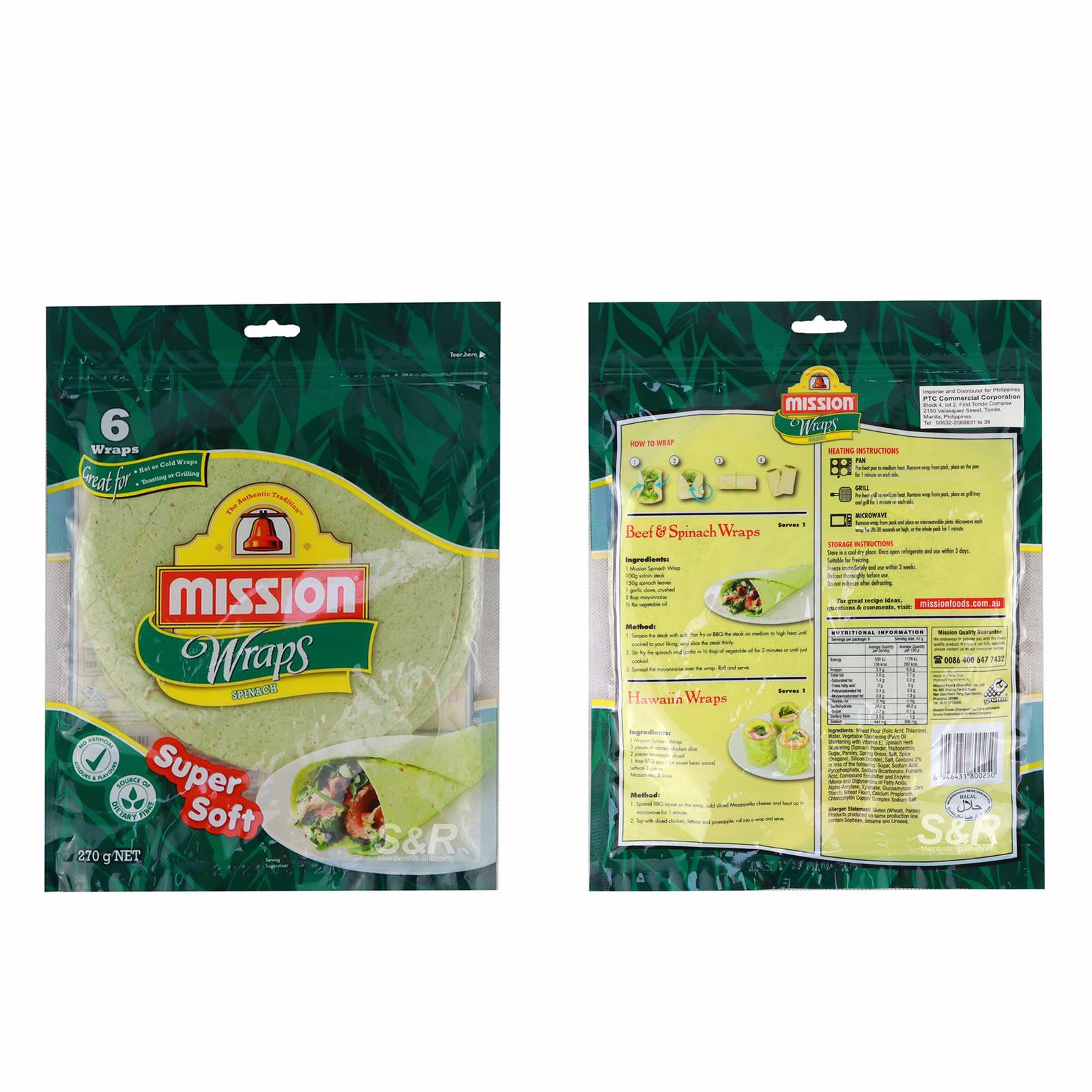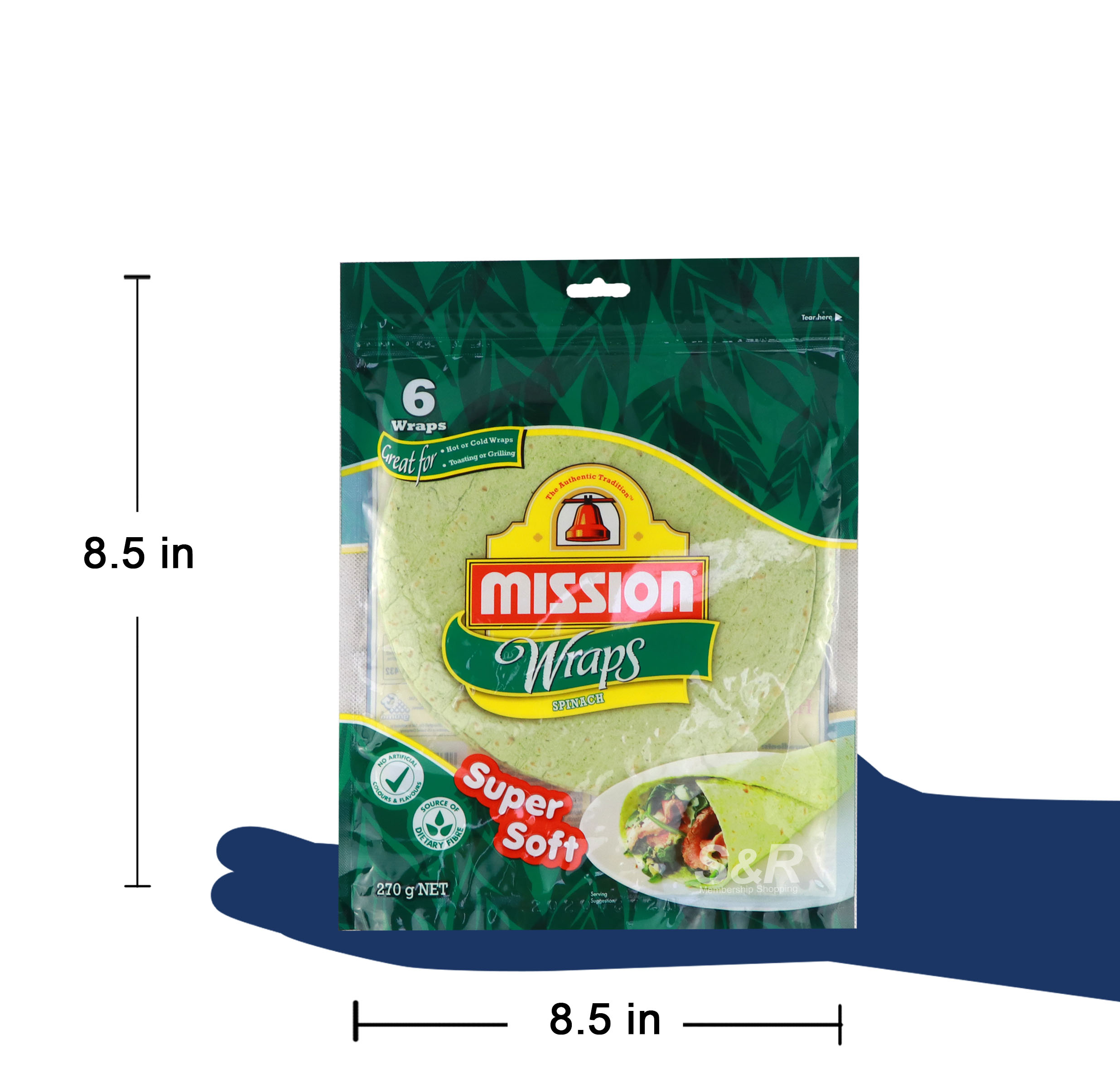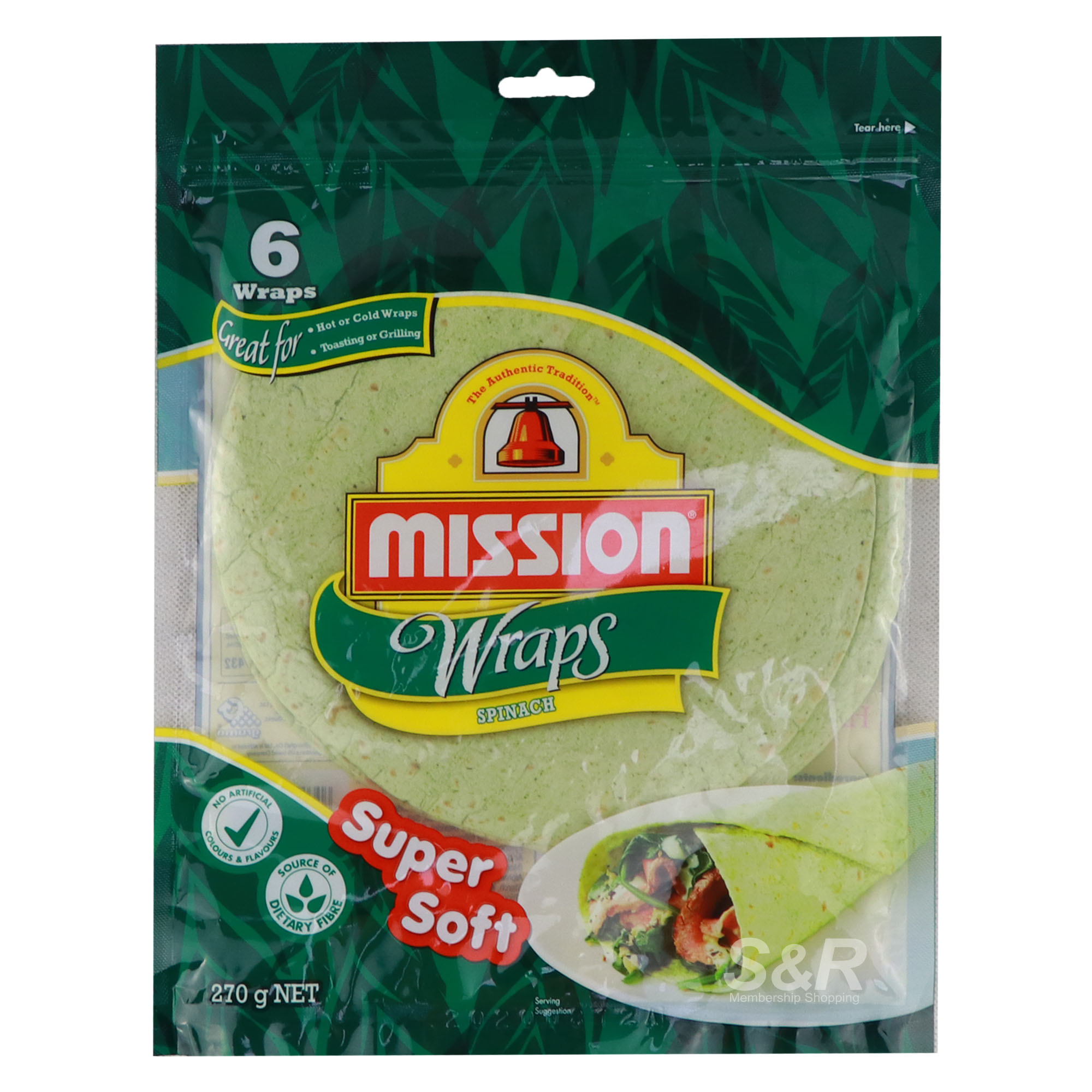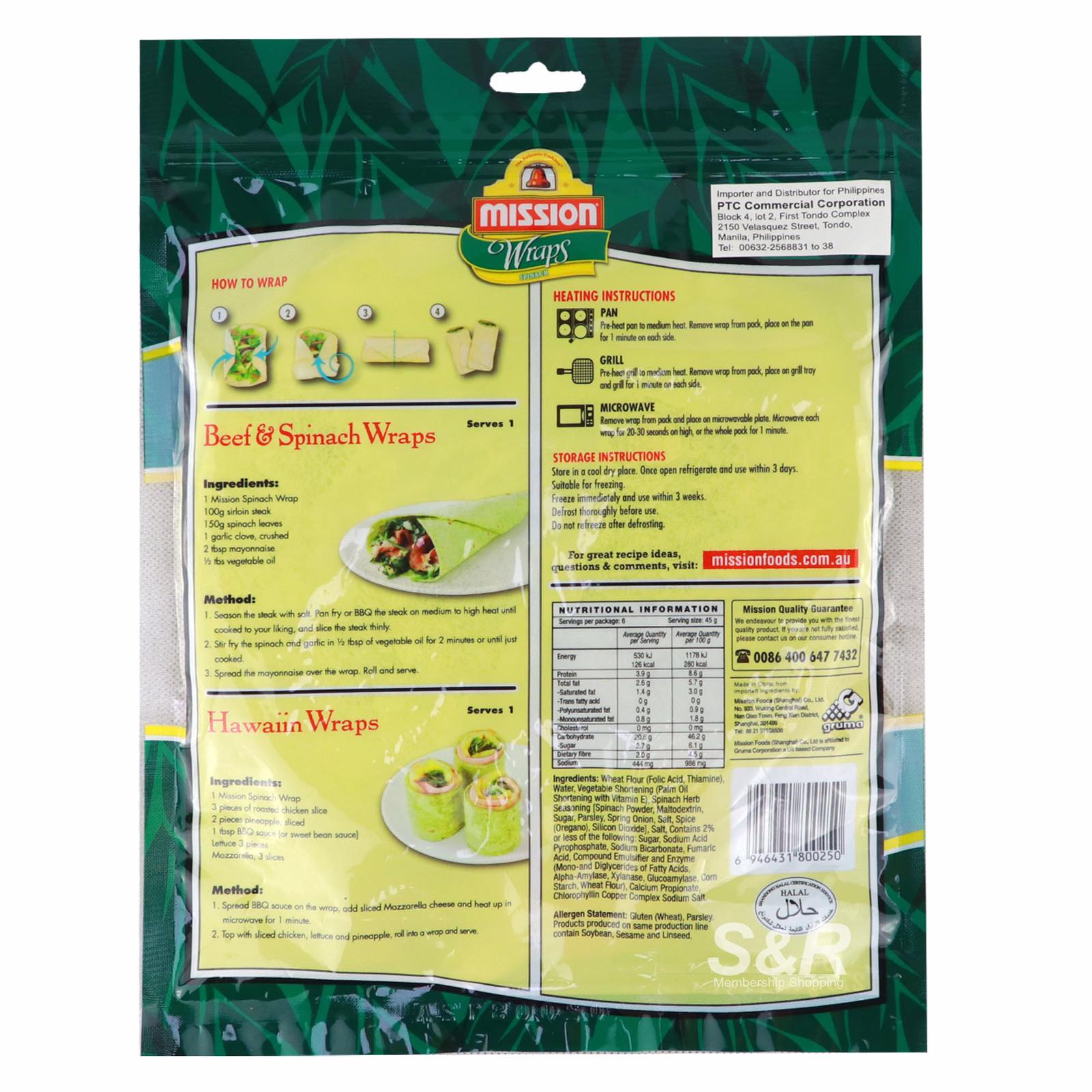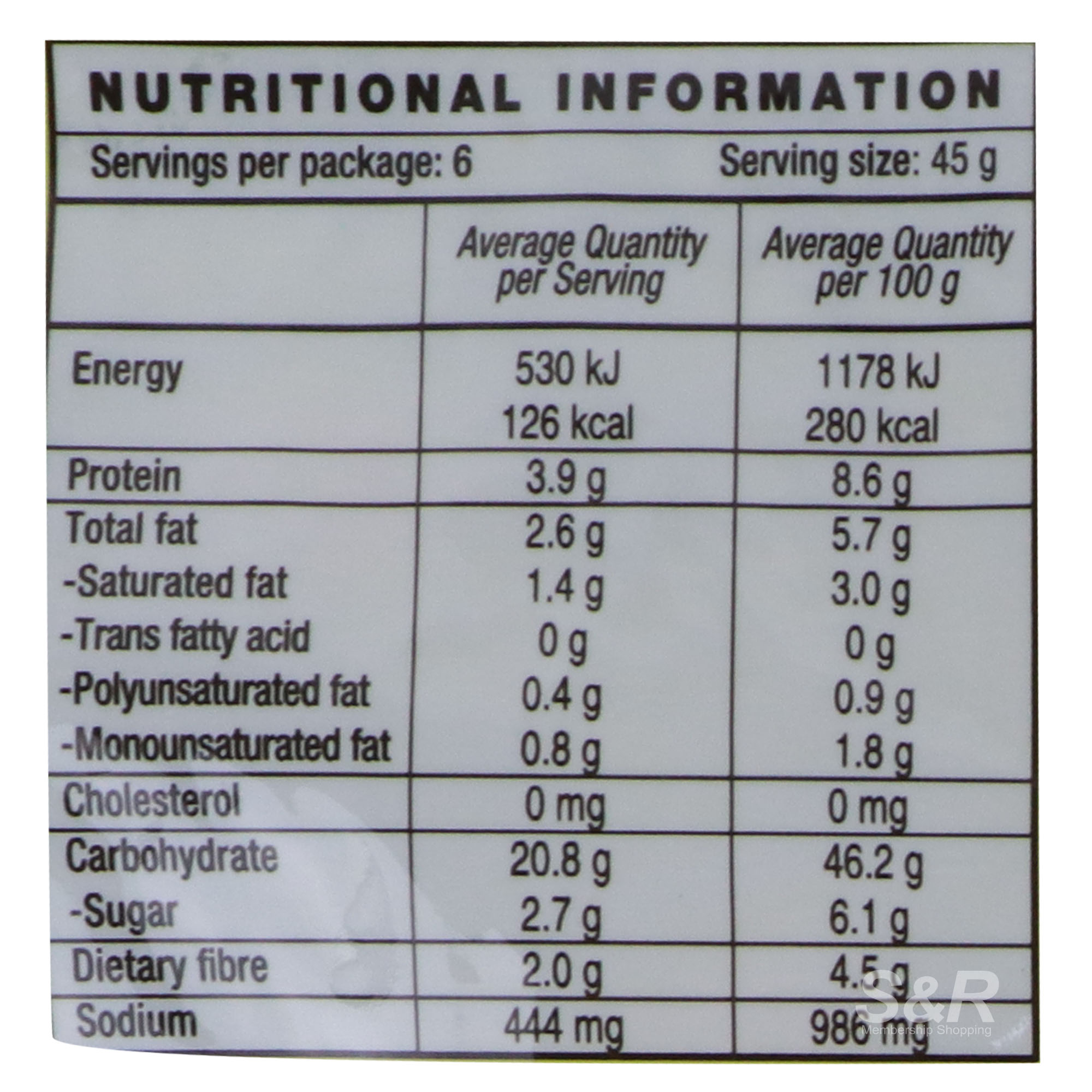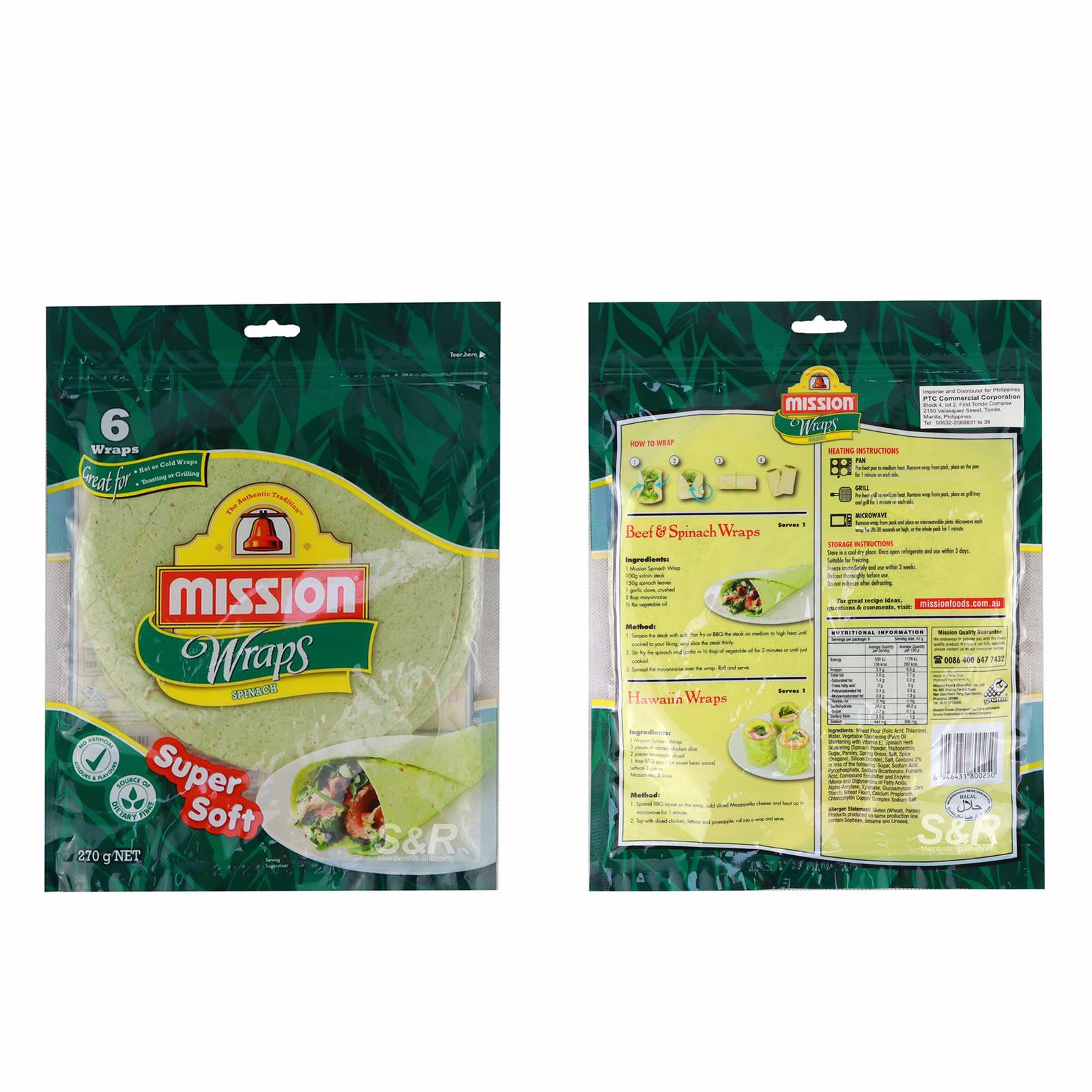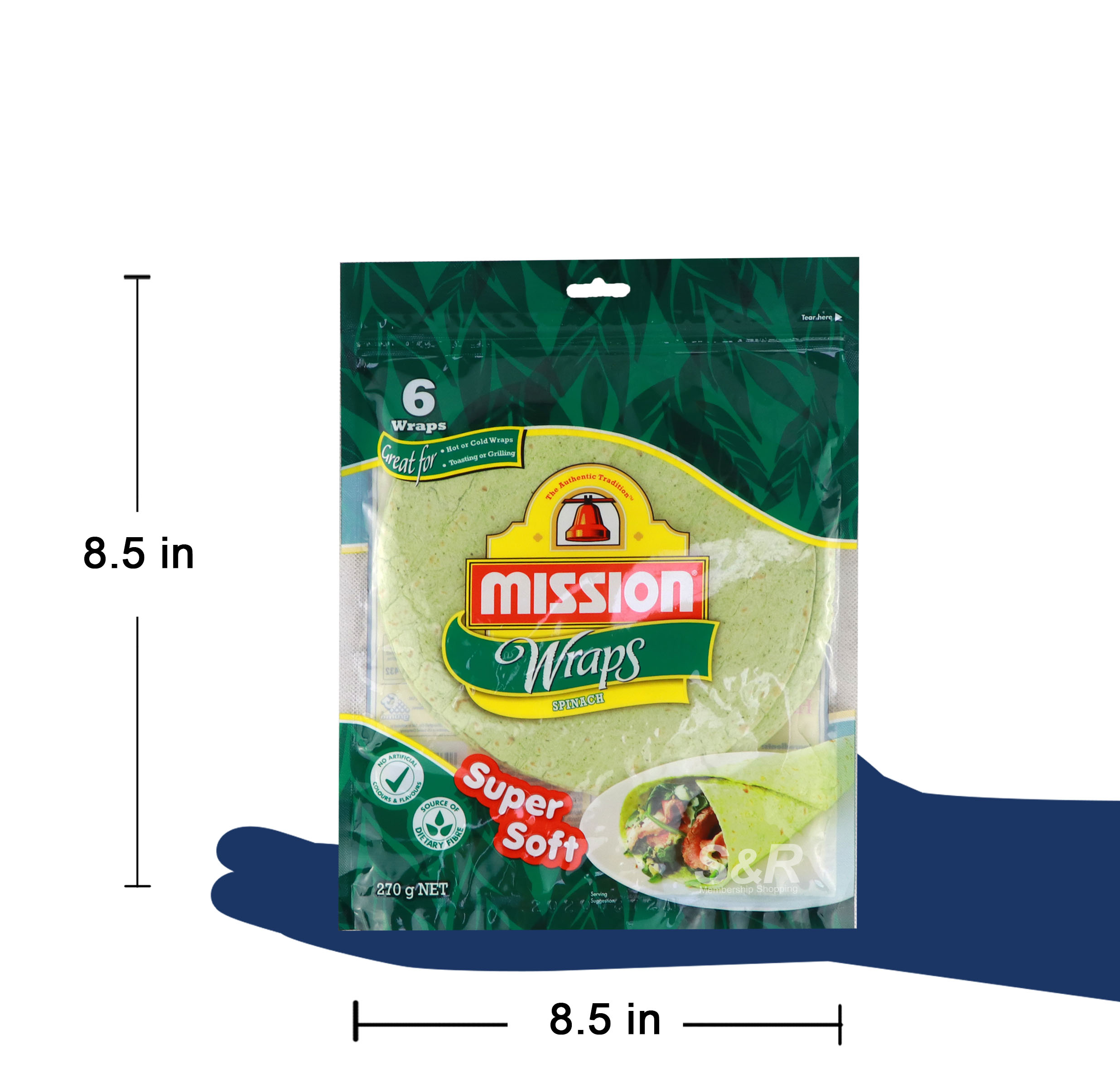 Mission Wraps Spinach Super Soft 6pcs
Features:
Single Item
Bread Wraps in 1 sealed plastic packaging
Super Soft texture
Spinach flavored
Great for hot or cold wraps and Toasting or Grilling
Actual Weight: 0.31 KGs
Product Dimensions: 8.5 x 1 x 8.5
---
When thick-textured or airy bread like buns and loaves don't do the trick any more to satisfy your bread cravings, and what you want for a change is something thin yet still bread, bread wraps are the way to go. That's a lot of bread in one sentence. Well, here's more – Mission Wraps Spinach! It's got that distinctive SUPER soft texture, which is great for hot or cold wraps, whatever it is you're thinking right now to prep it with. It's mixed with spinach all over to help you with the flavor if you just want these wraps on their own.

But c'mon! Let's elevate Mission Wraps Spinach to flavors unknown (and soon will be known, of course). Make Beef & Spinach or Hawaiian Wraps with it! Now, let's get things under wraps and get eating!

Allergen information: Contains gluten (wheat) Products produced contain soybean, sesame and linseed.

Store in a cool, dry place. Once opened, refrigerate and use within 3 days. Suitable for freezing.

Freeze immediately and use within 3 weeks.