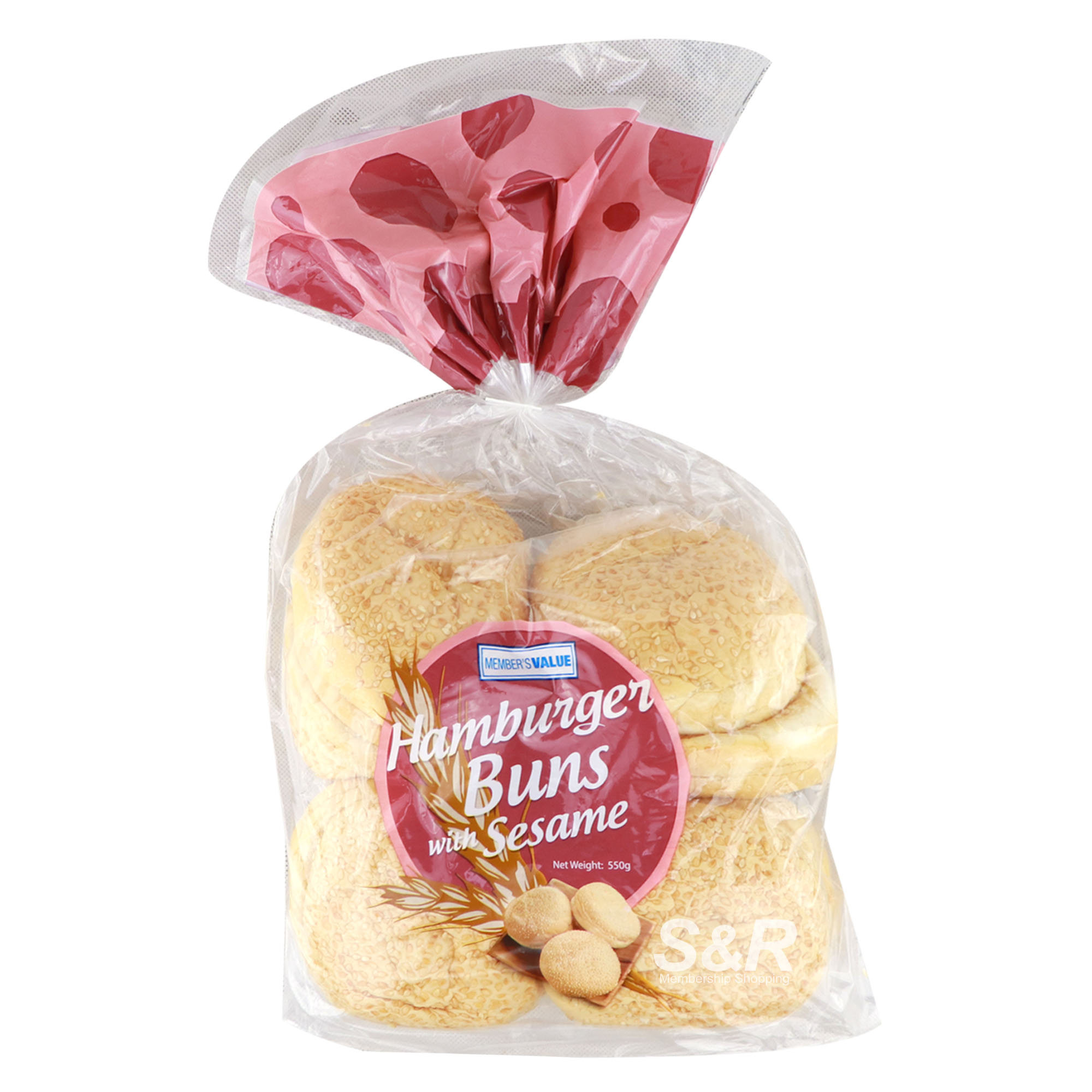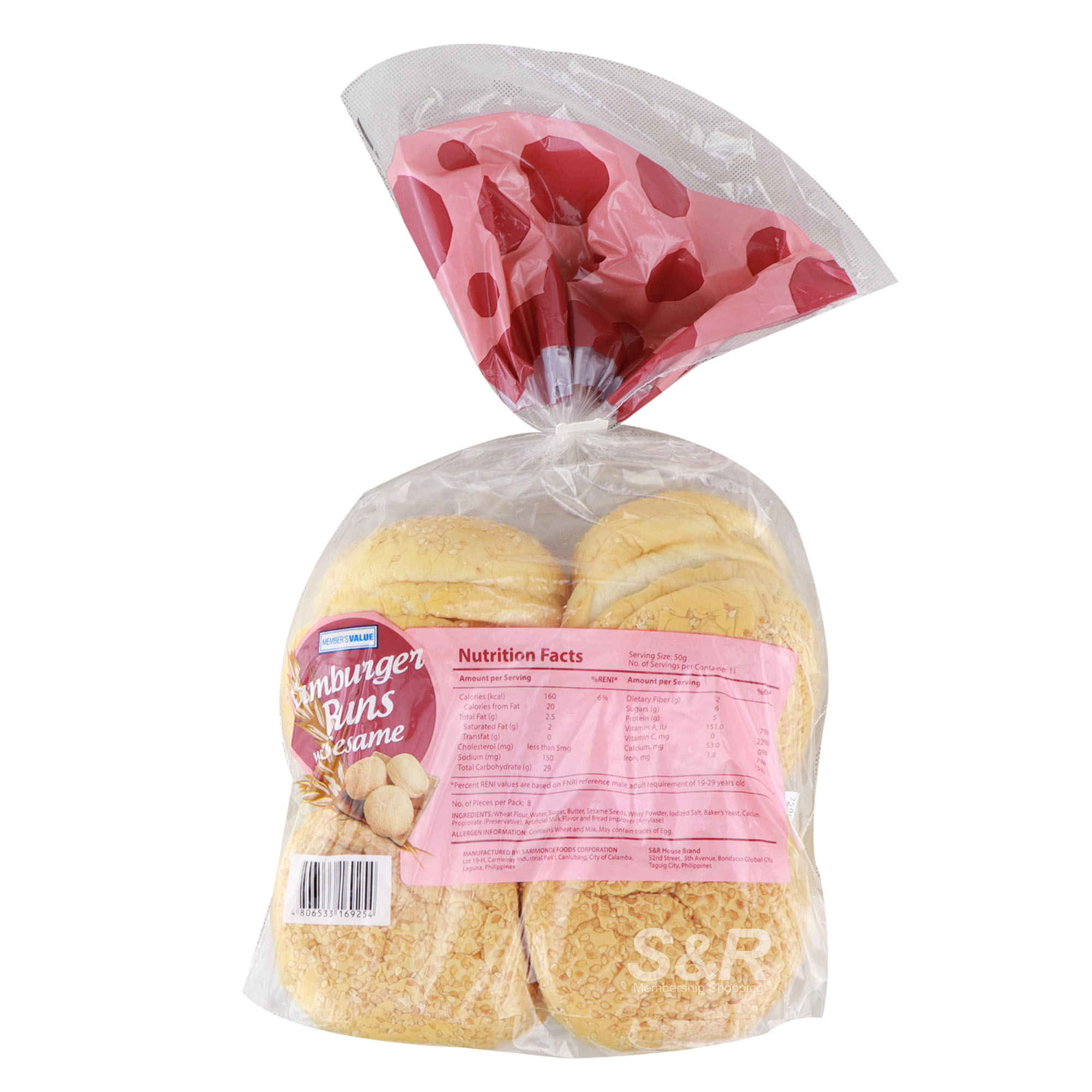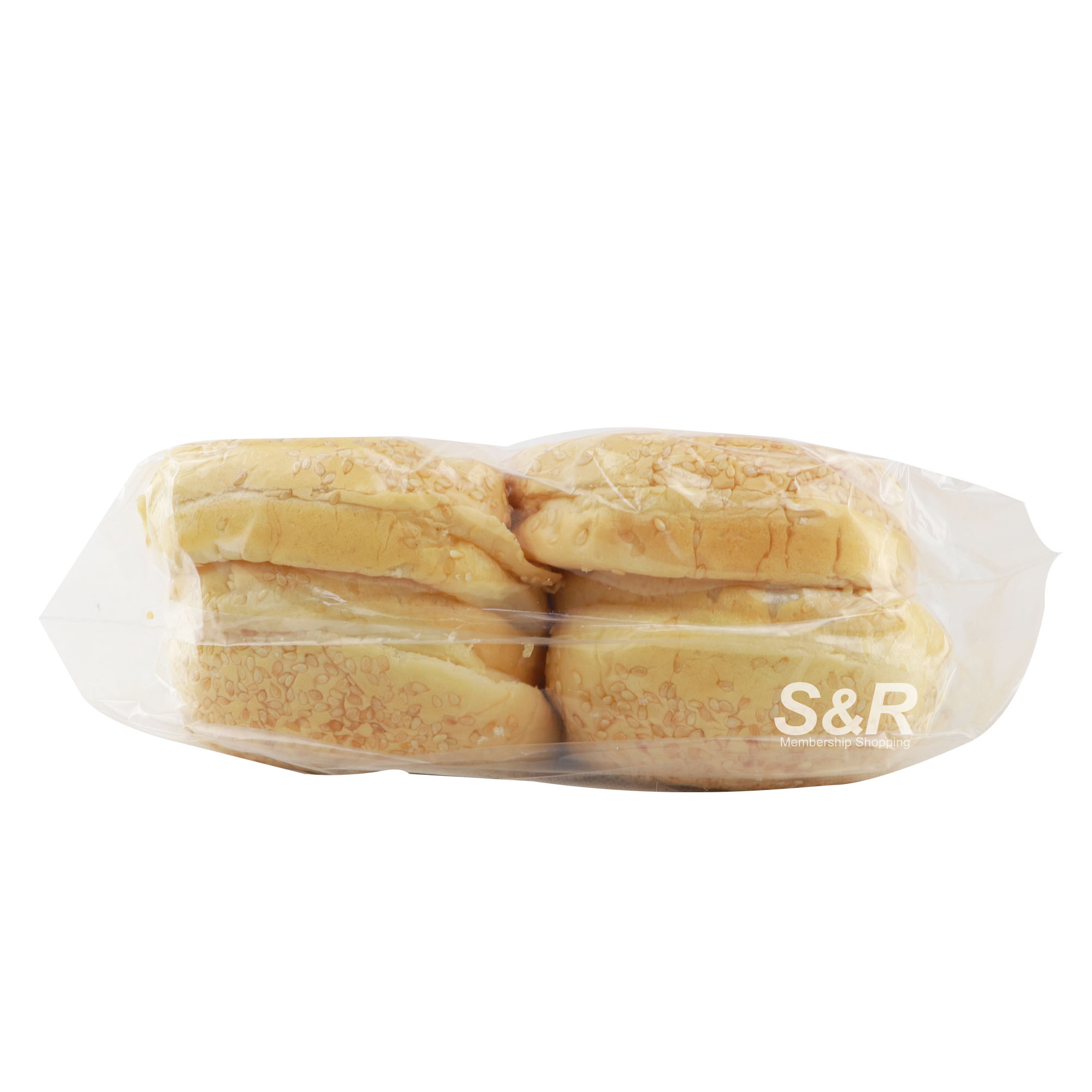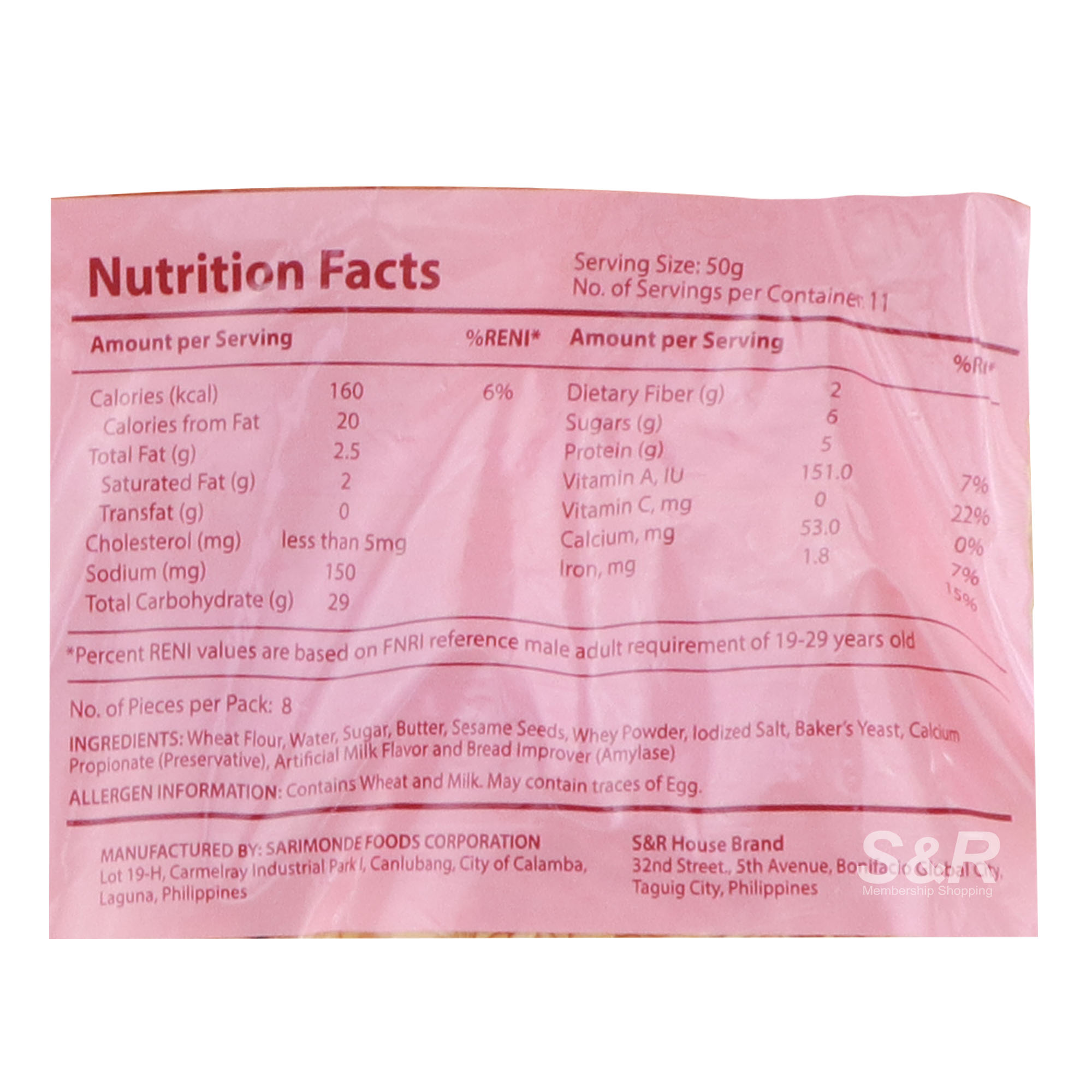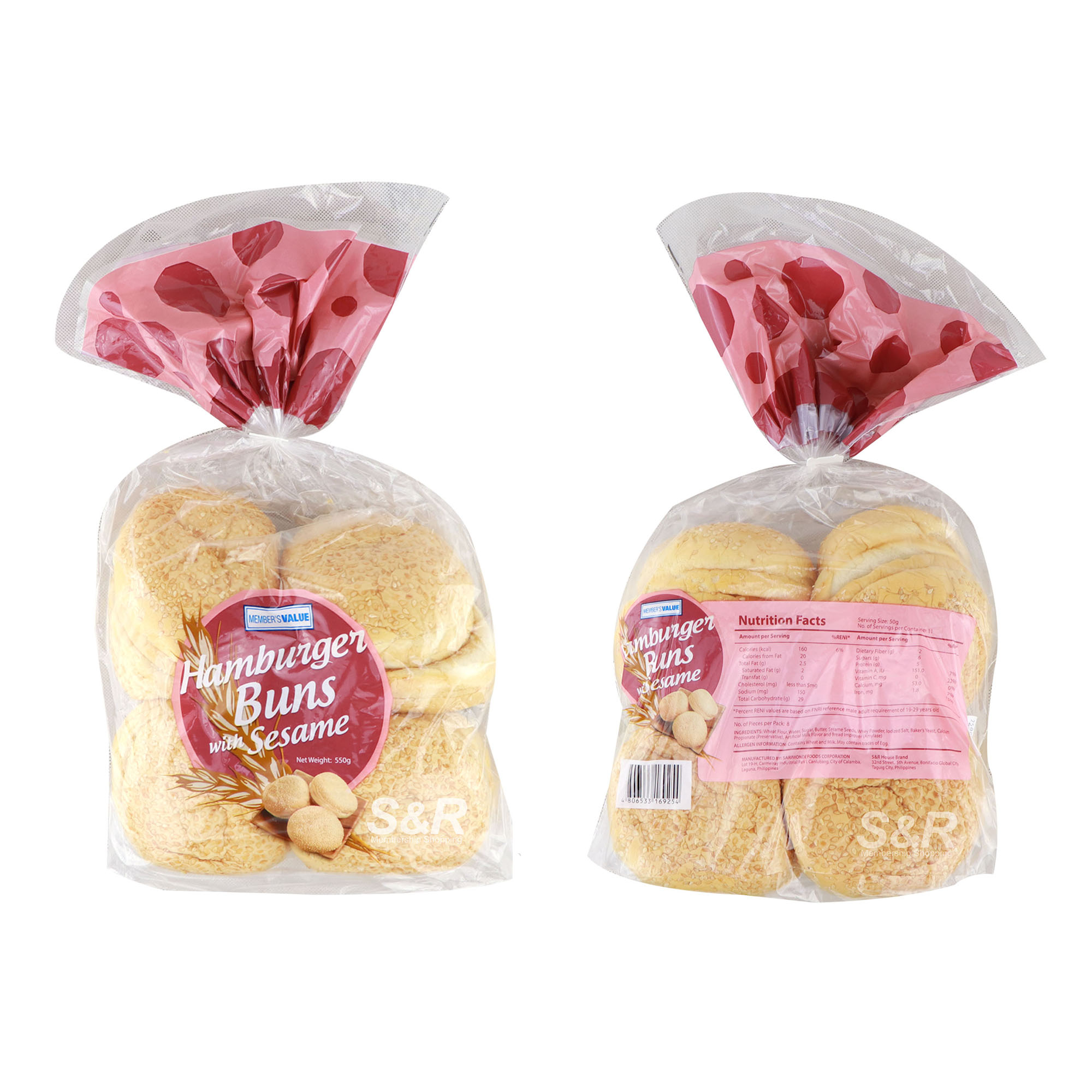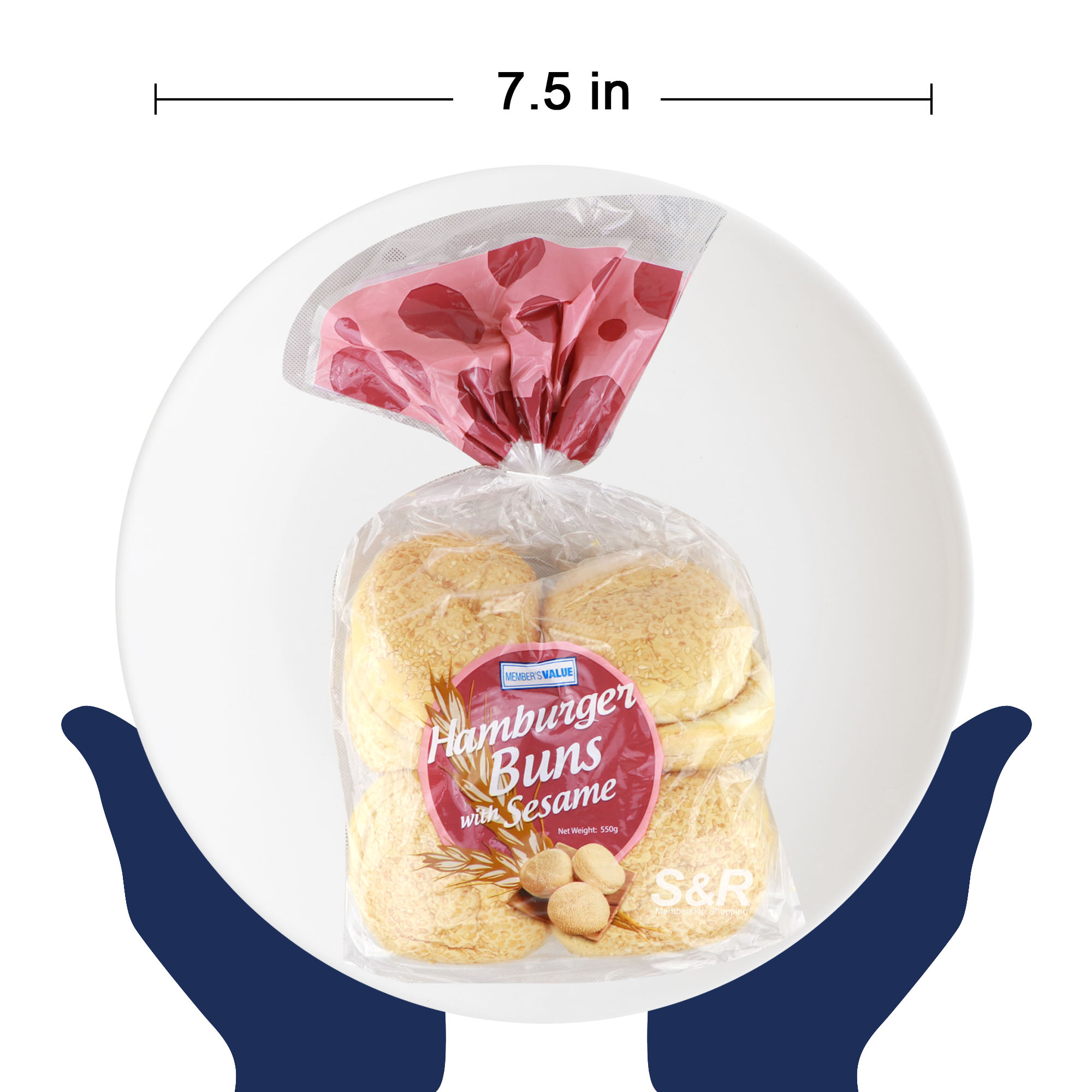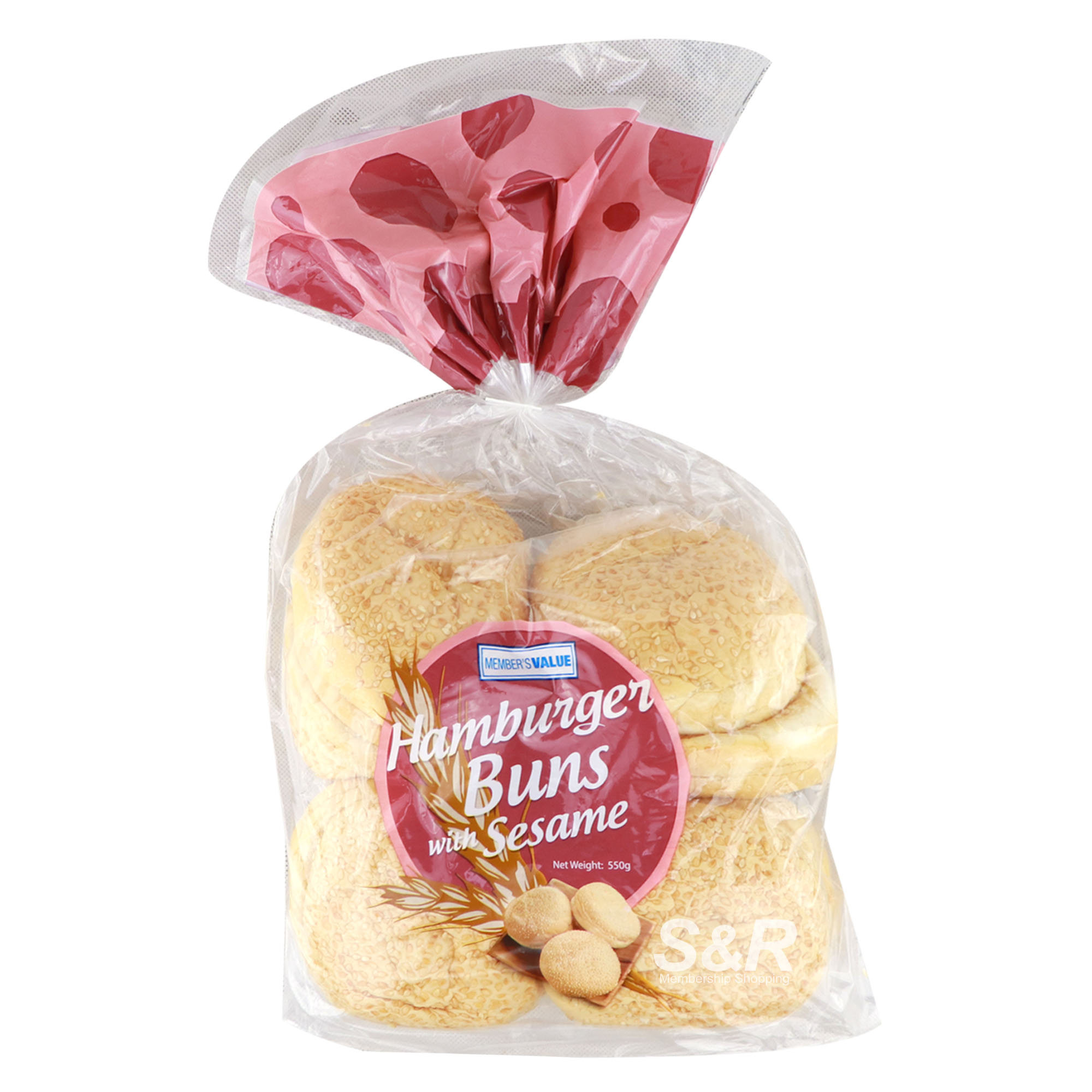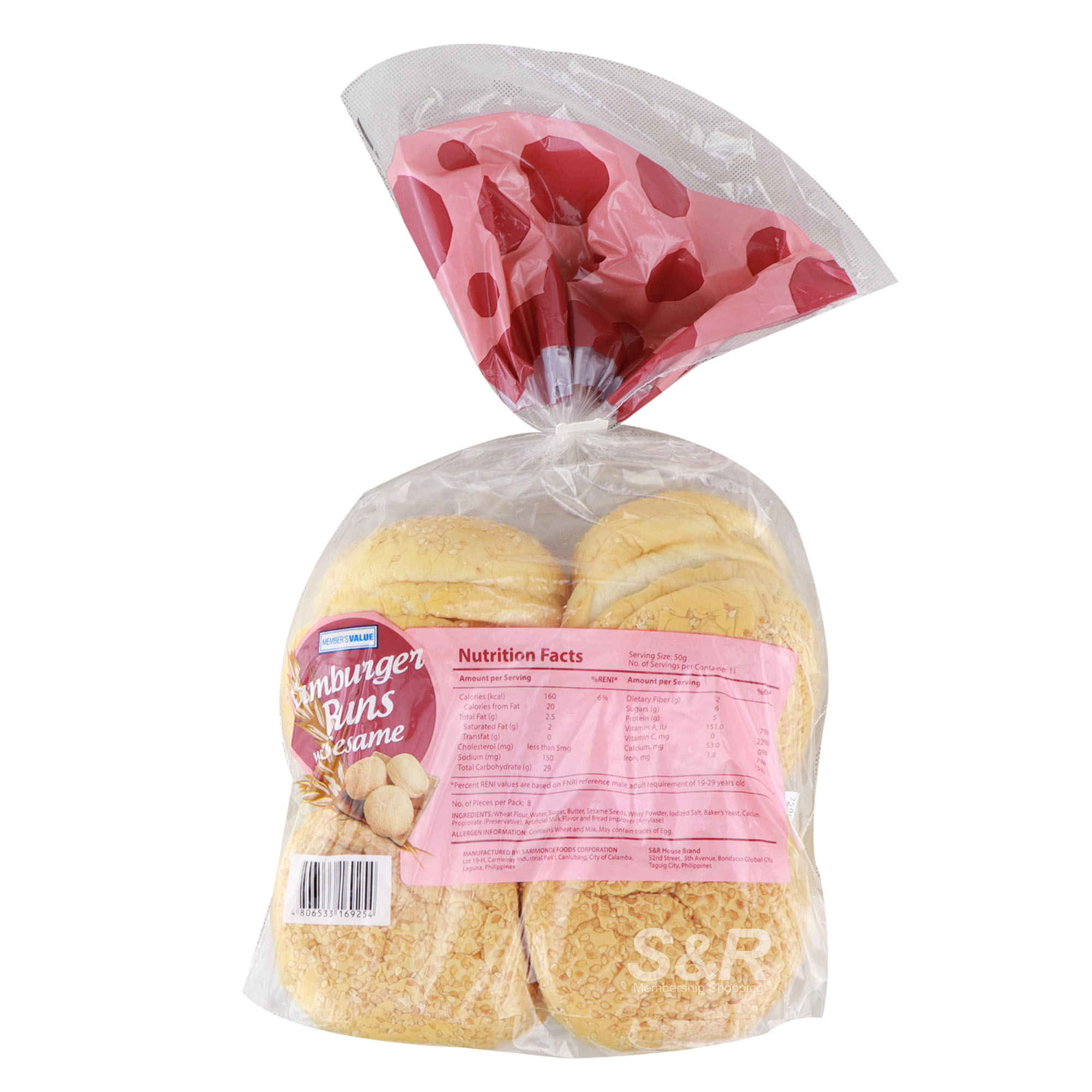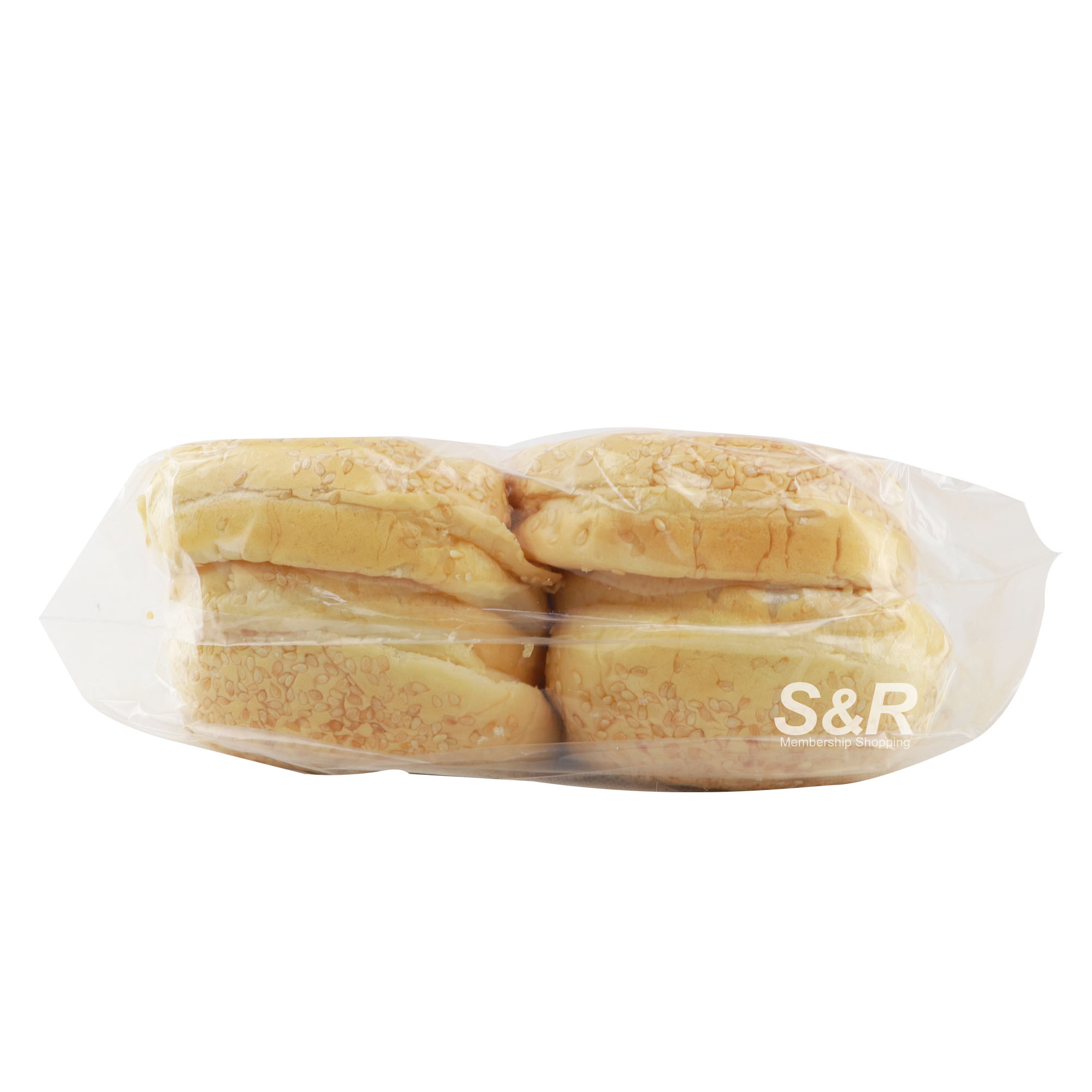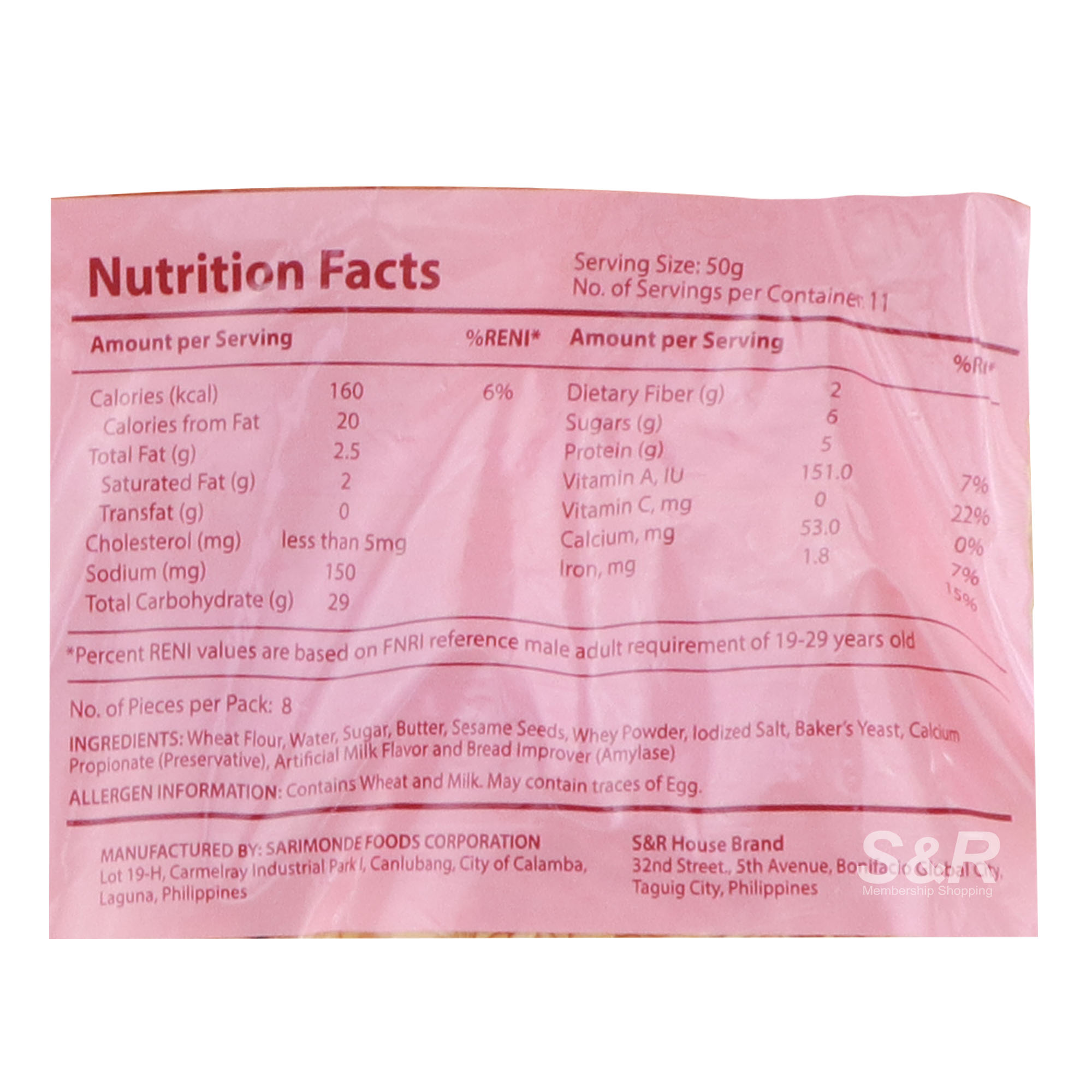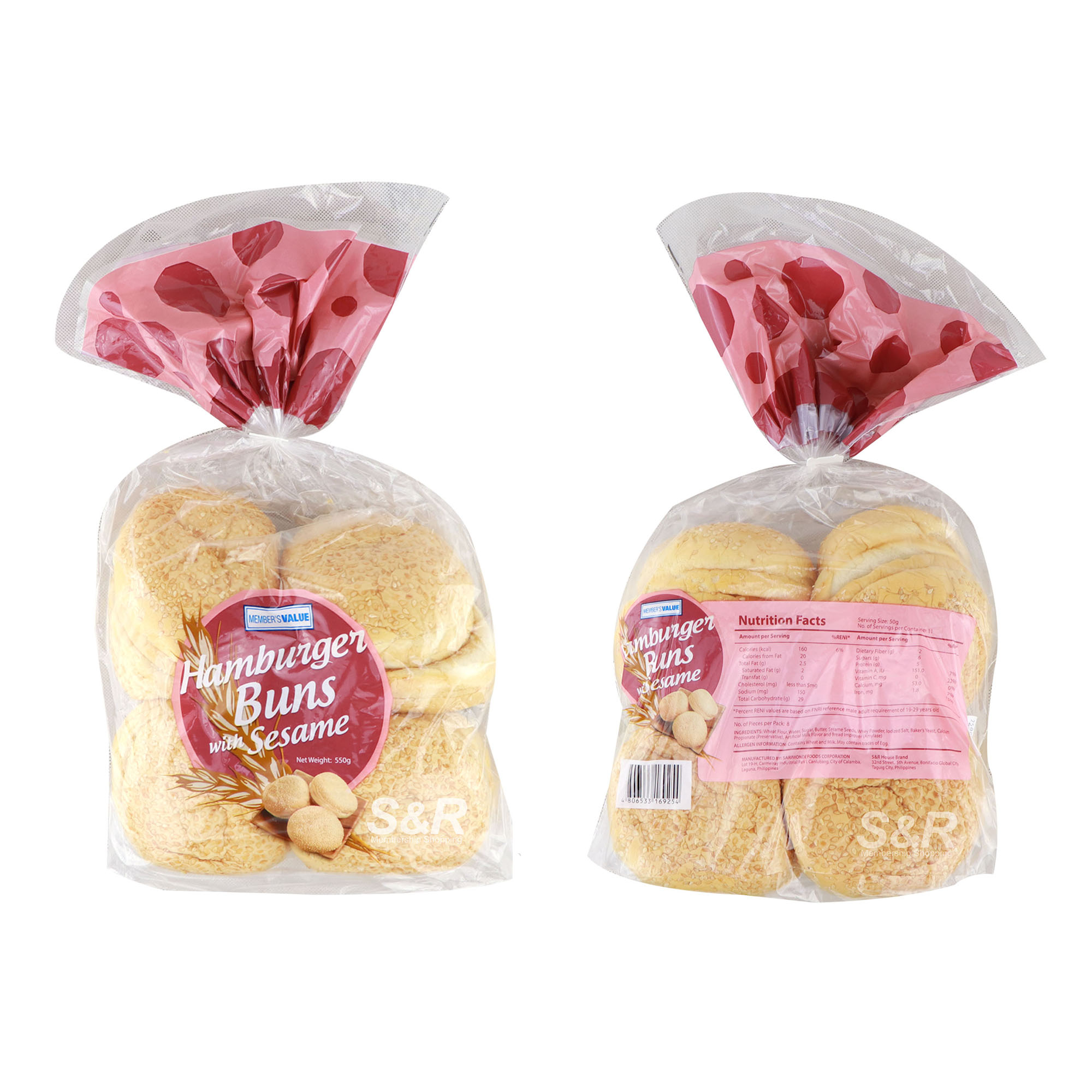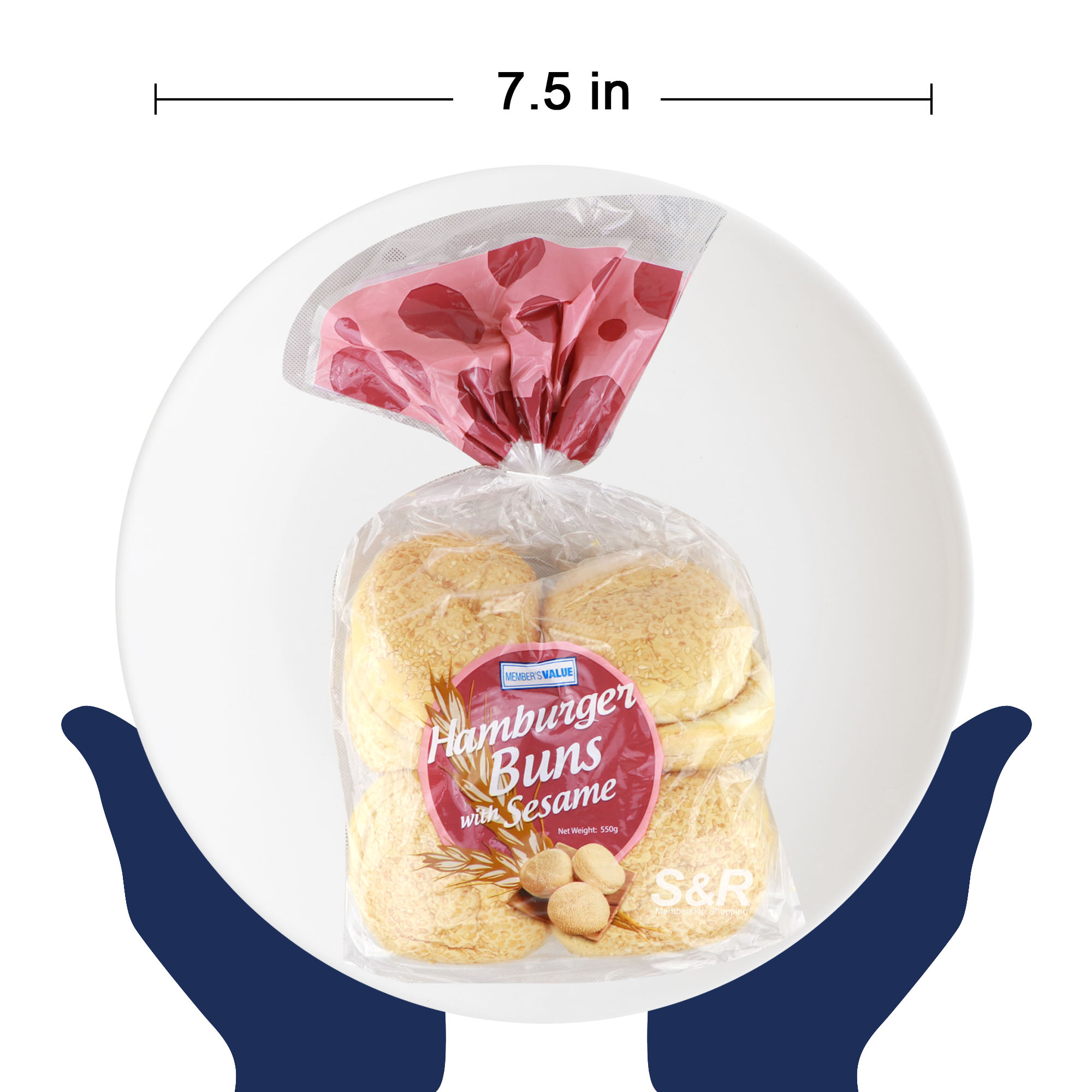 Member's Value Hamburger Buns with Sesame 550g
Features:
Single Item
Hamburger Buns in 1 plastic packaging
Made from authentic ingredients
Sprinkled with Sesame Seeds
Perfect for meat-based fillings, especially burger patties
Actual Weight: 0.62 KGs
Product Dimensions: 7.5 x 2.5 x 8
---
Looking for bread that might tickle your burger-loving fancies? Do you ever water your mouth from just watching those Food reality TV shows and think, "lemme order one right now!" Stop right there and just make your own with Member's Value Hamburger Buns with Sesame! These buns have a soft, chewy texture, while having a coarse, nutty experience because of them sesame seeds sprinkle all over. This will leave you reaching bun after bun, filling them will all the beef patties, toppings, and whatever more you feel like stuffing it in, until there's no more left in the bag. It will surely trigger your pastry-loving craze… we mean cravings.

Now, we don't want one if it ain't got buns, hun! Go, grab a bag of Member's Value Hamburger Buns and add some of your favorite spreads like hotdogs, sausages, P&B, cheese, and burger patties of course!

Allergen information: Contains wheat. May contain traces of milk and egg.