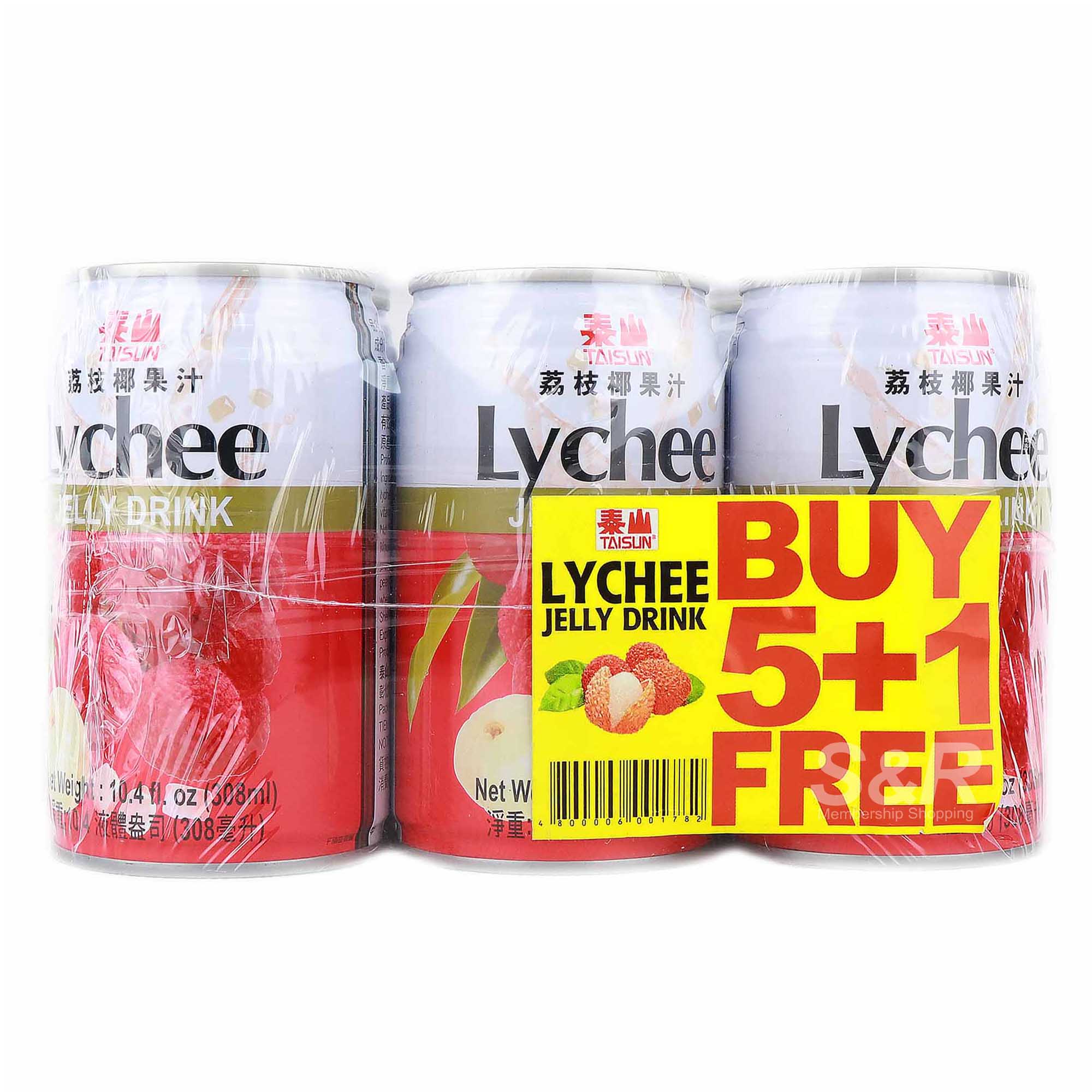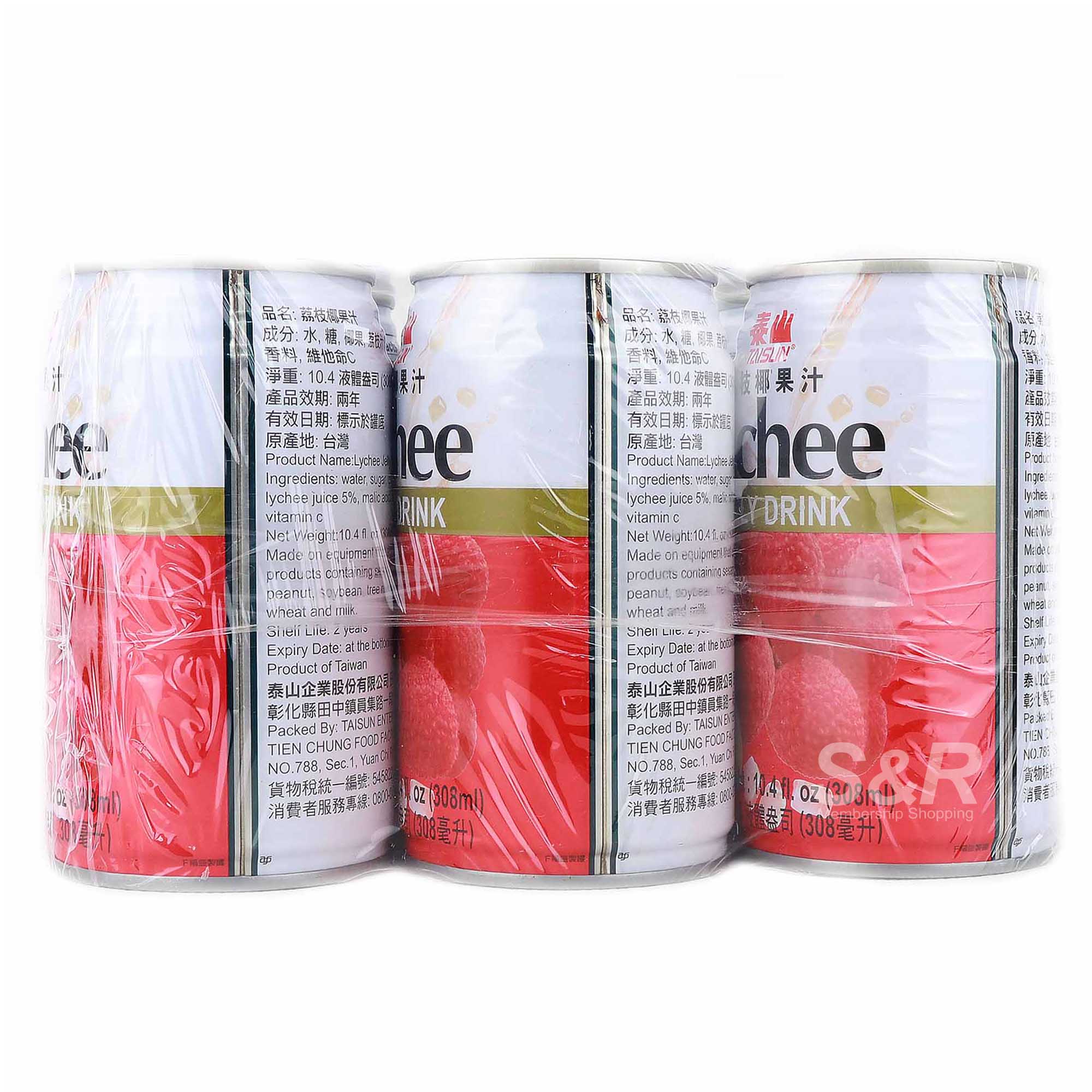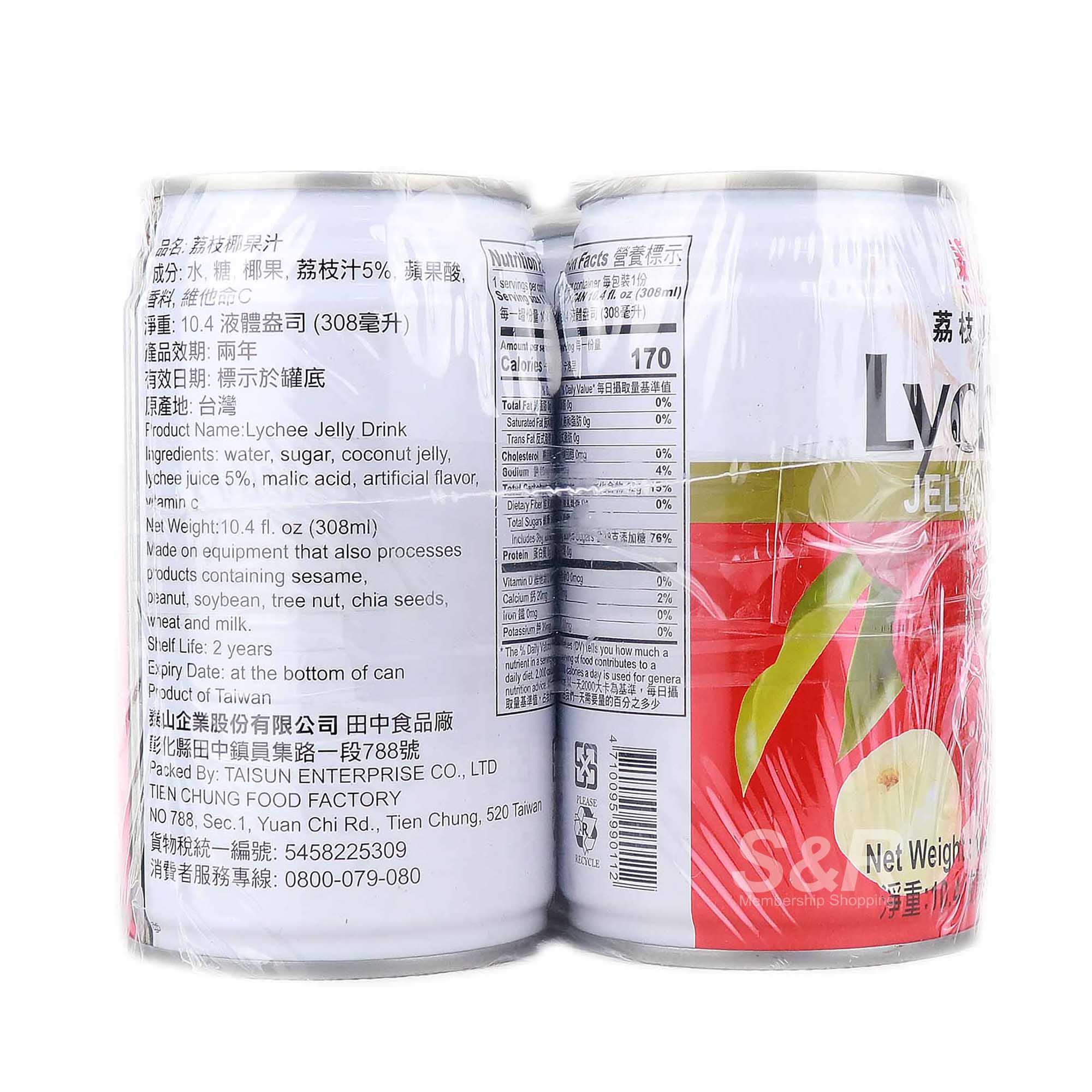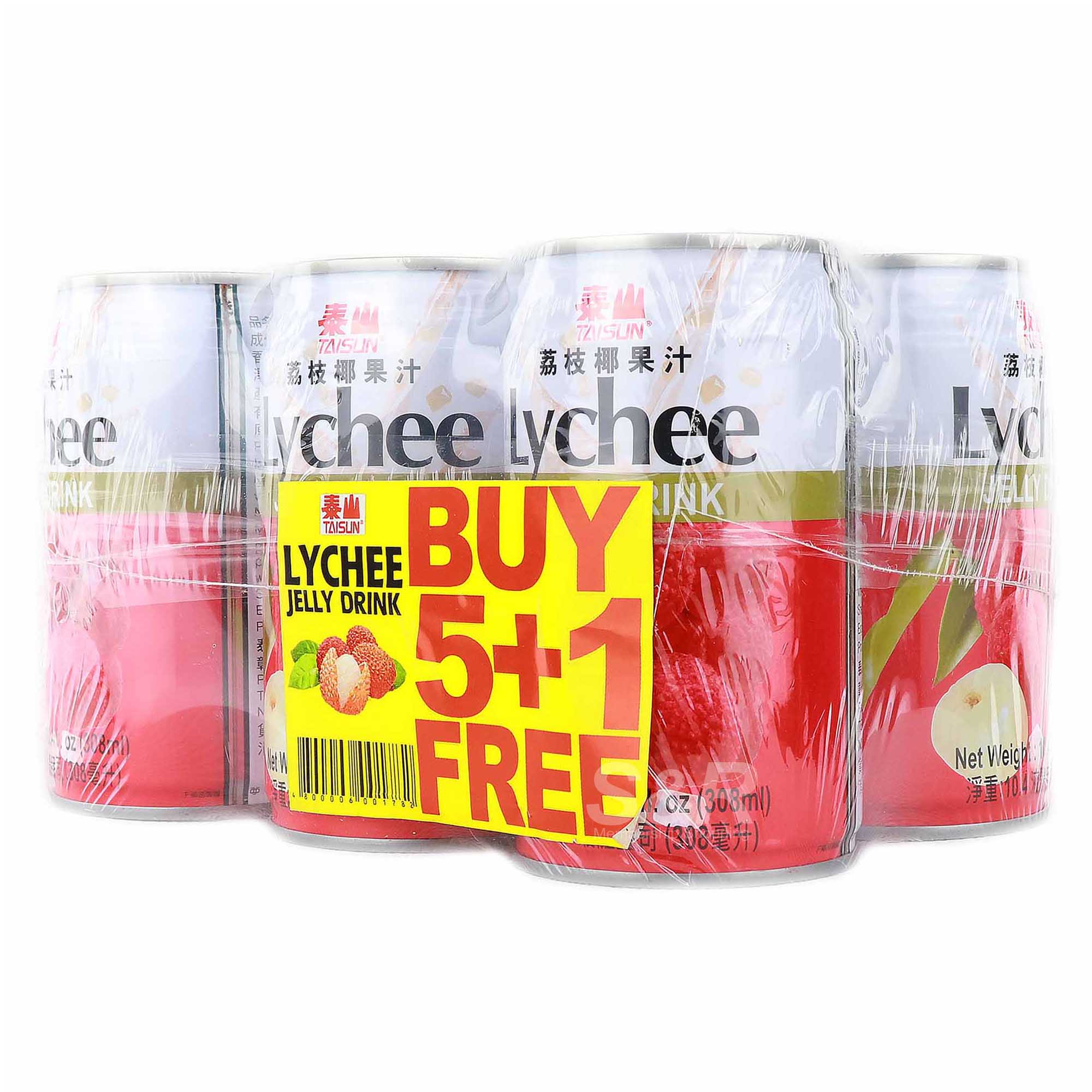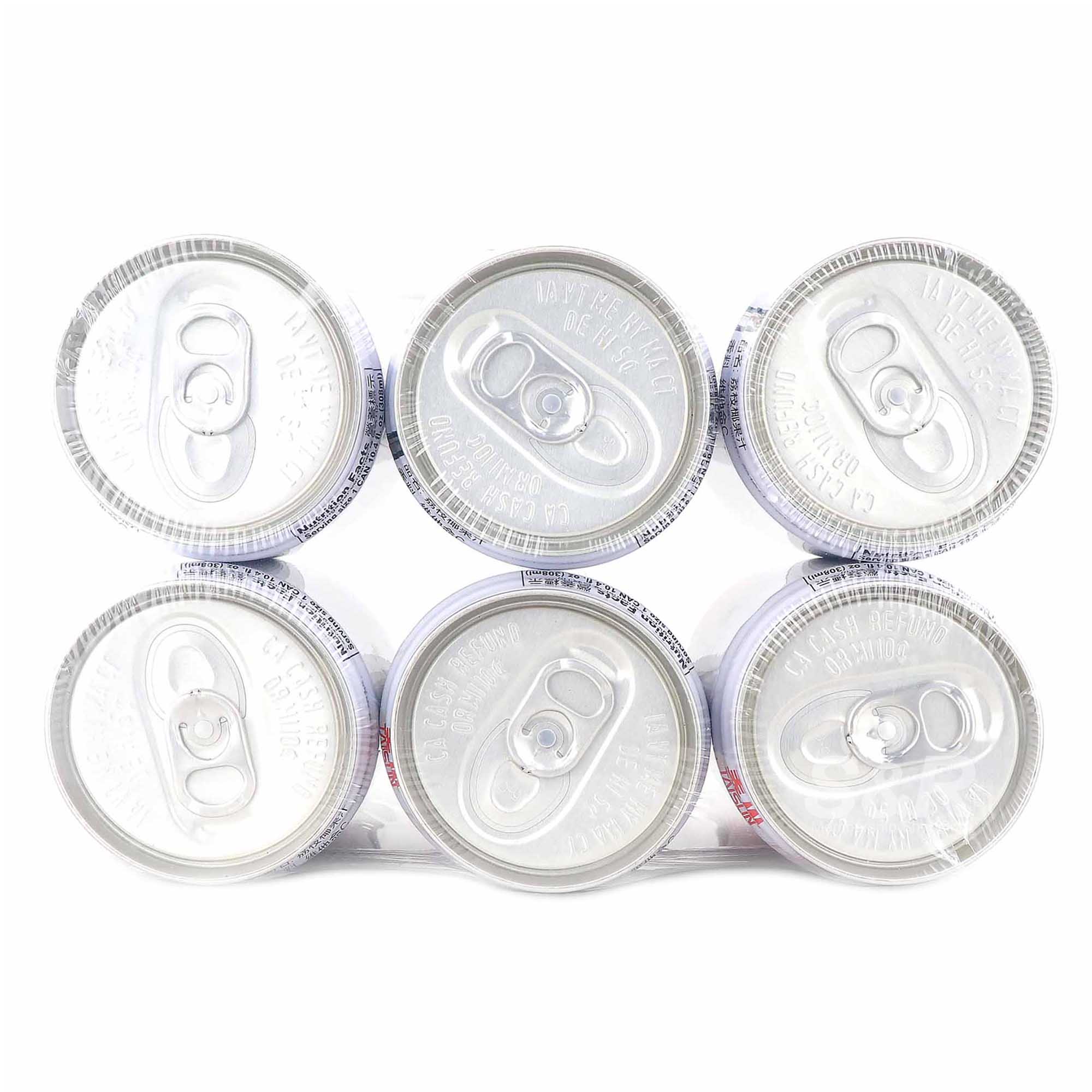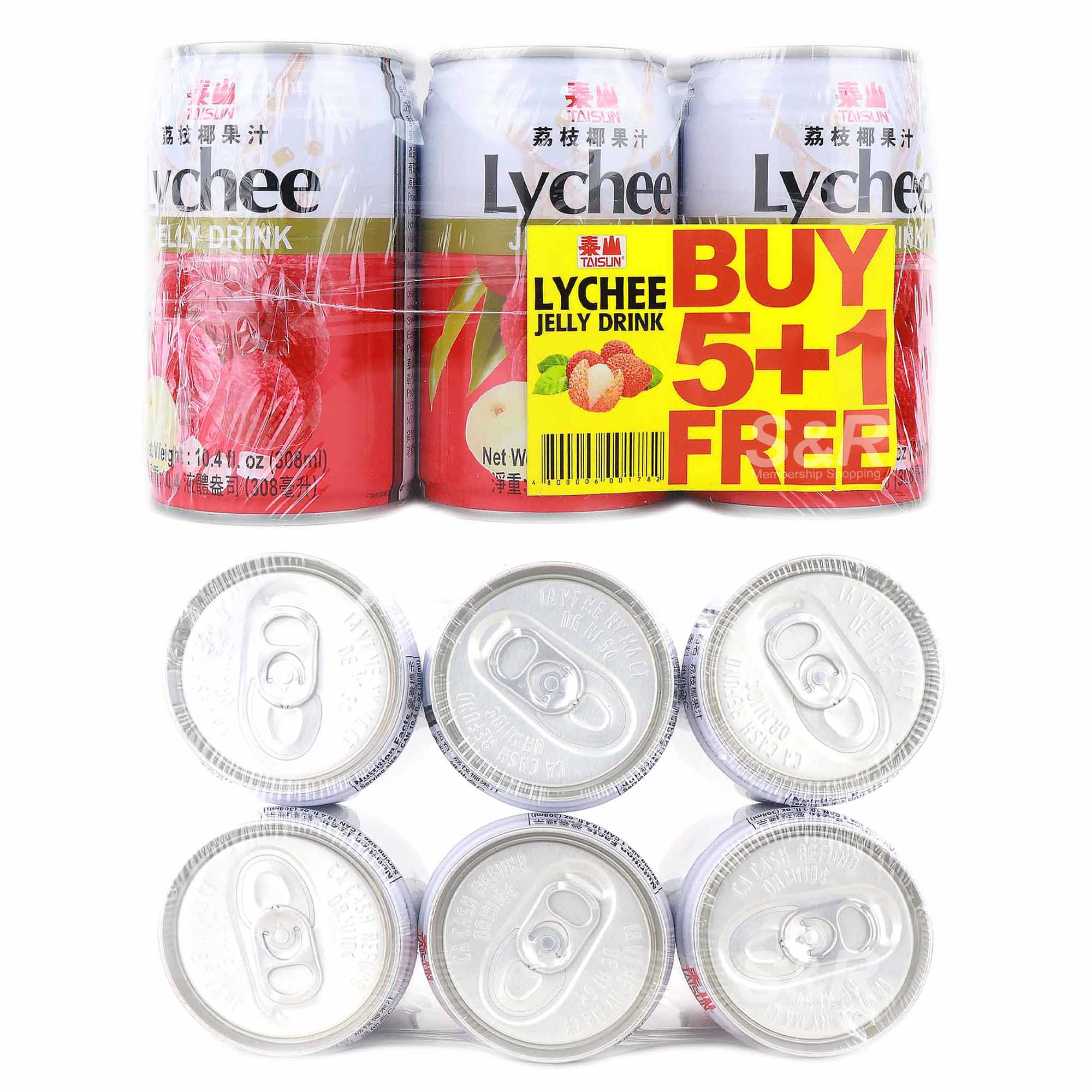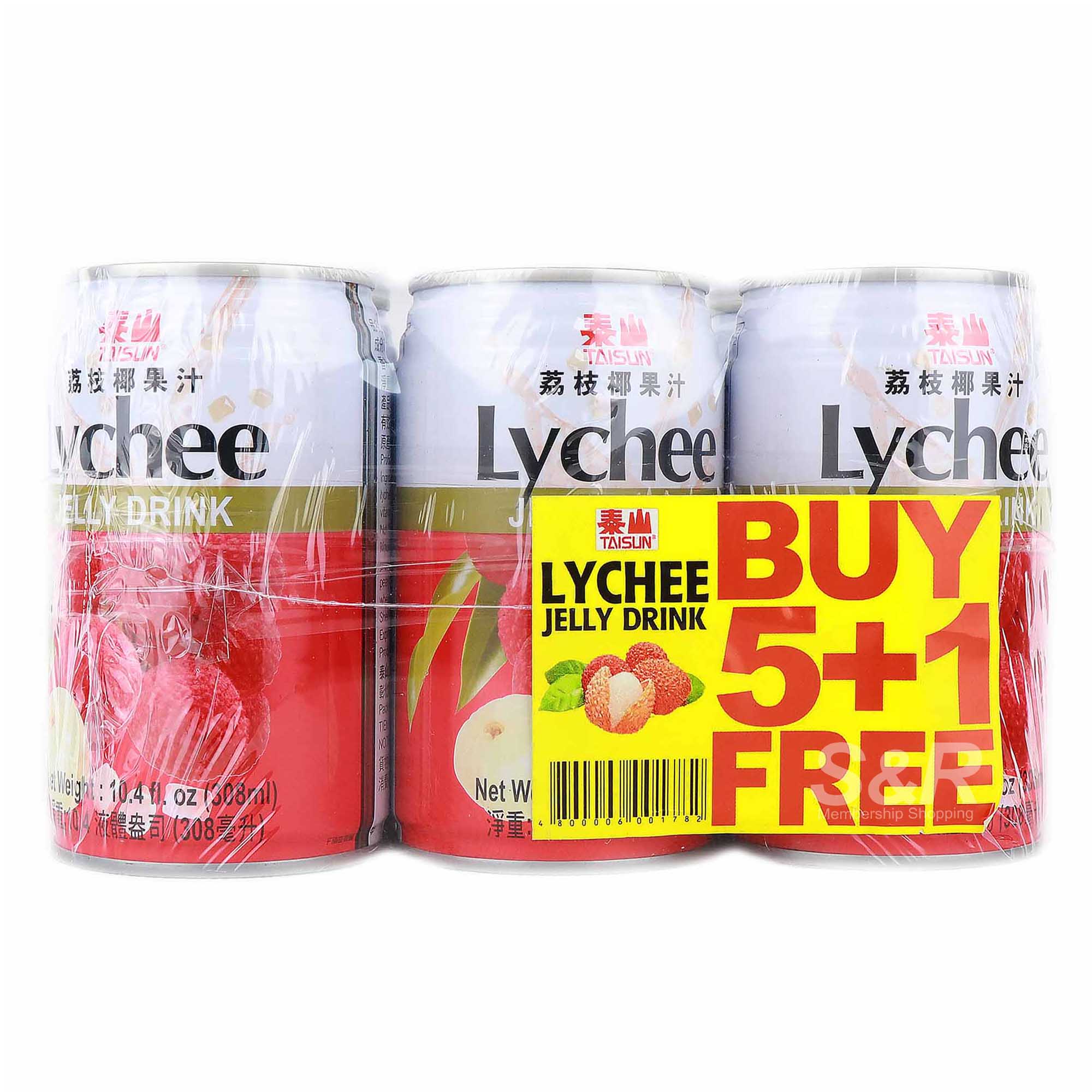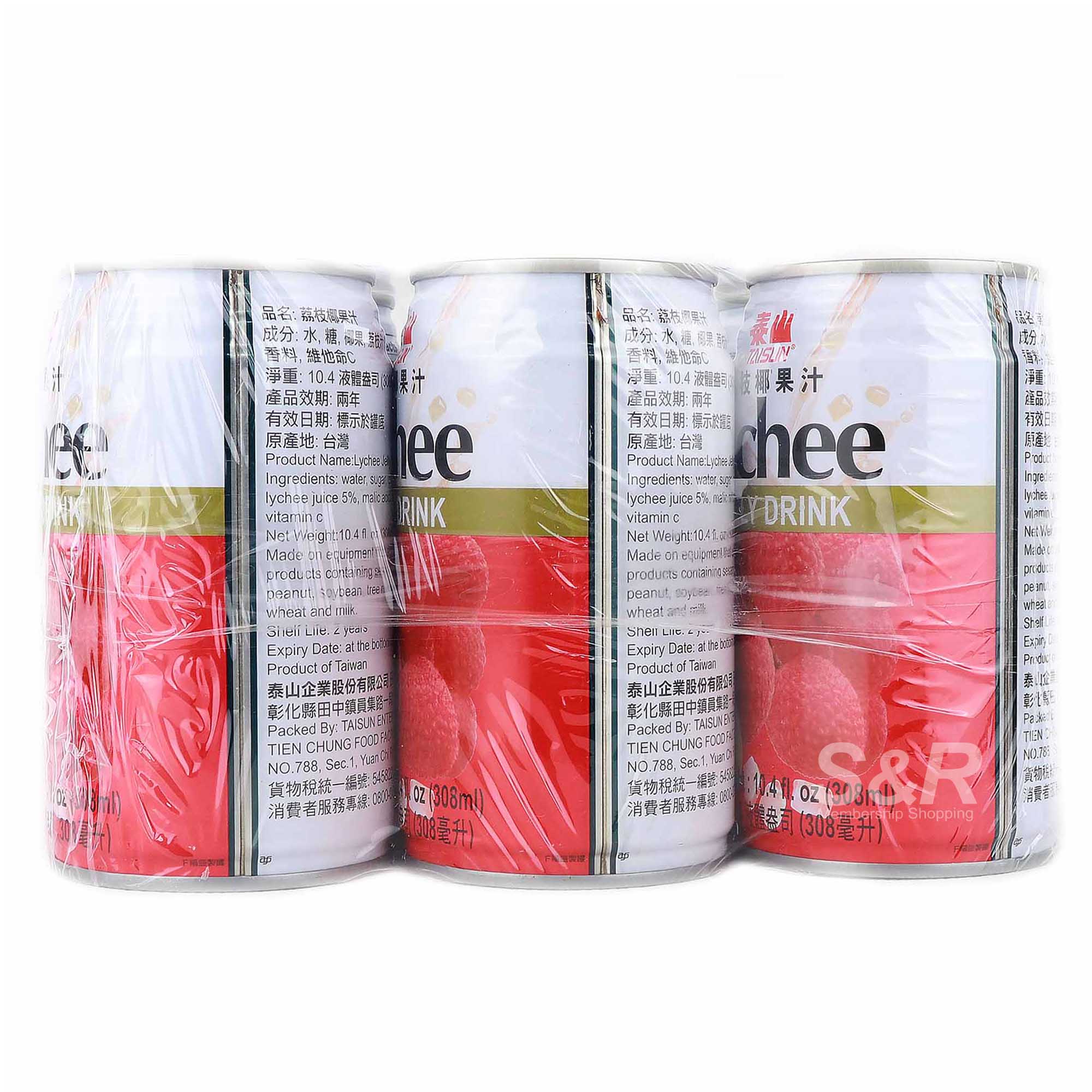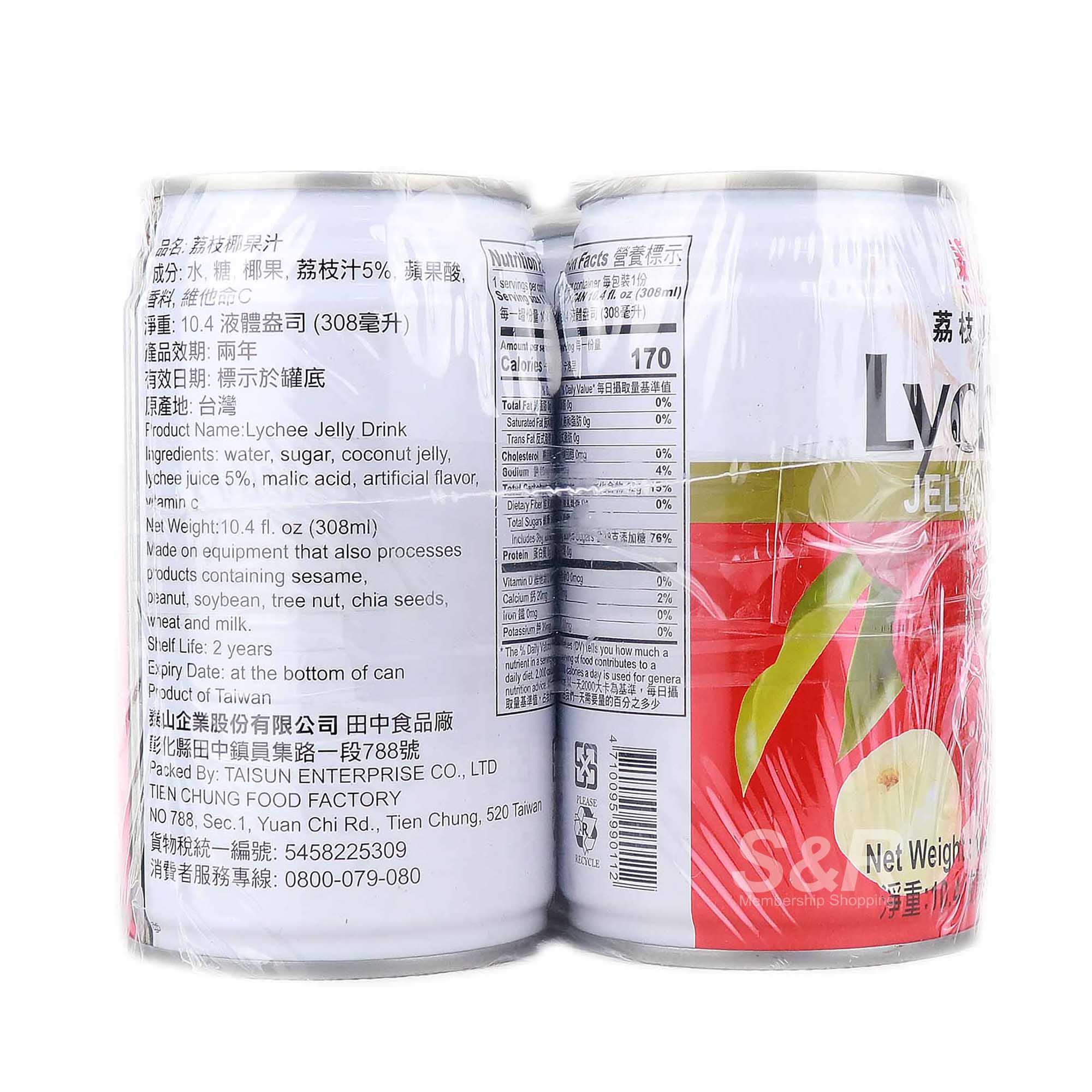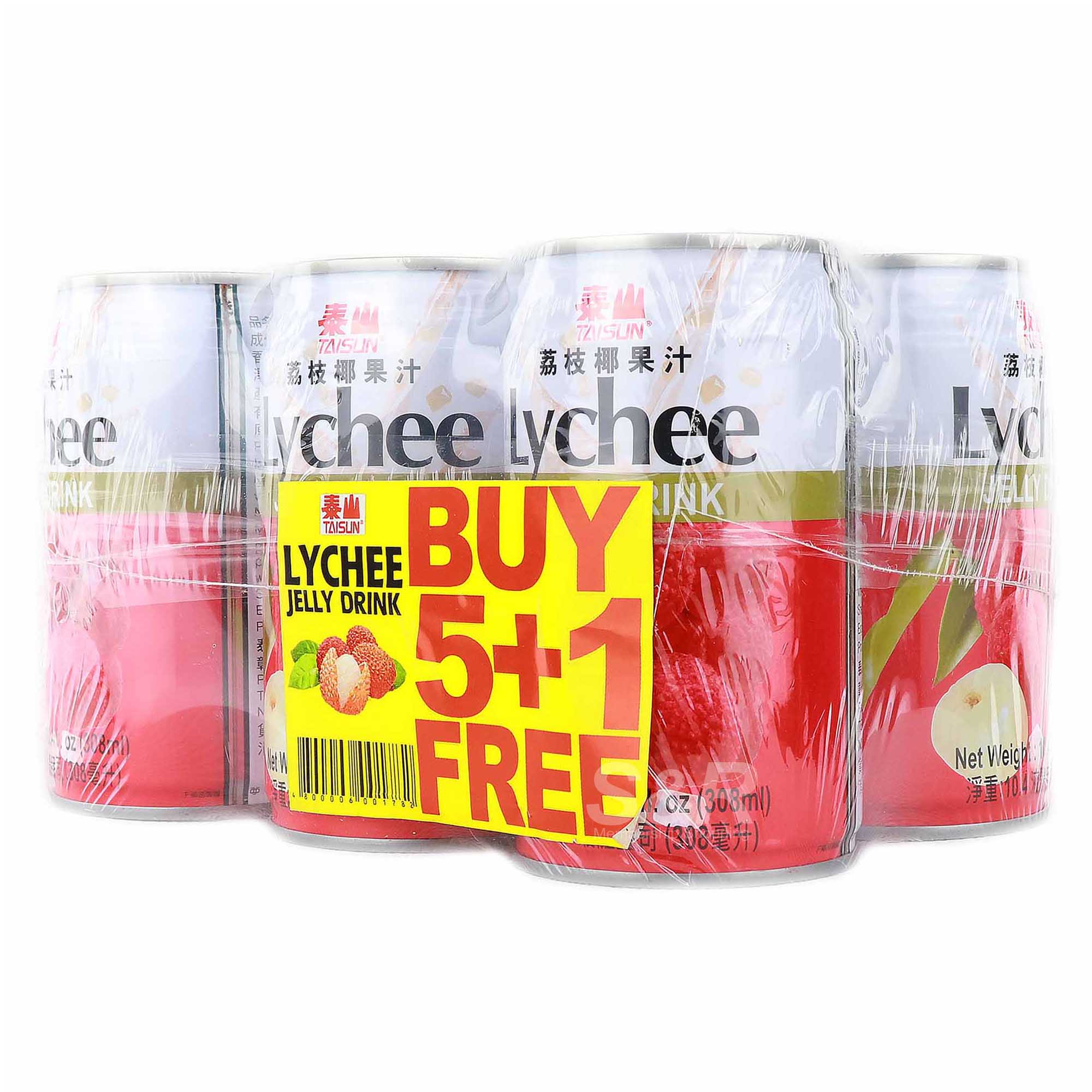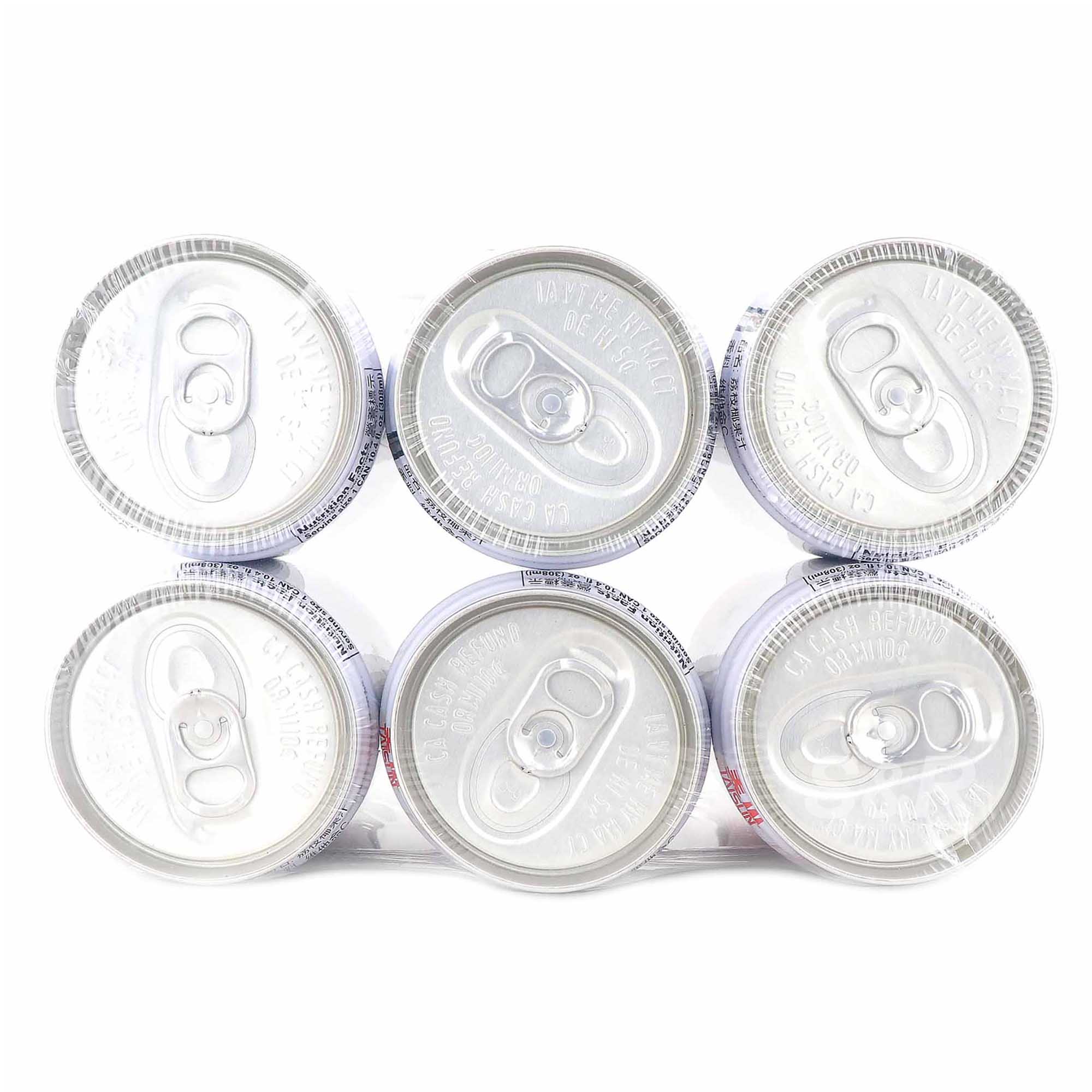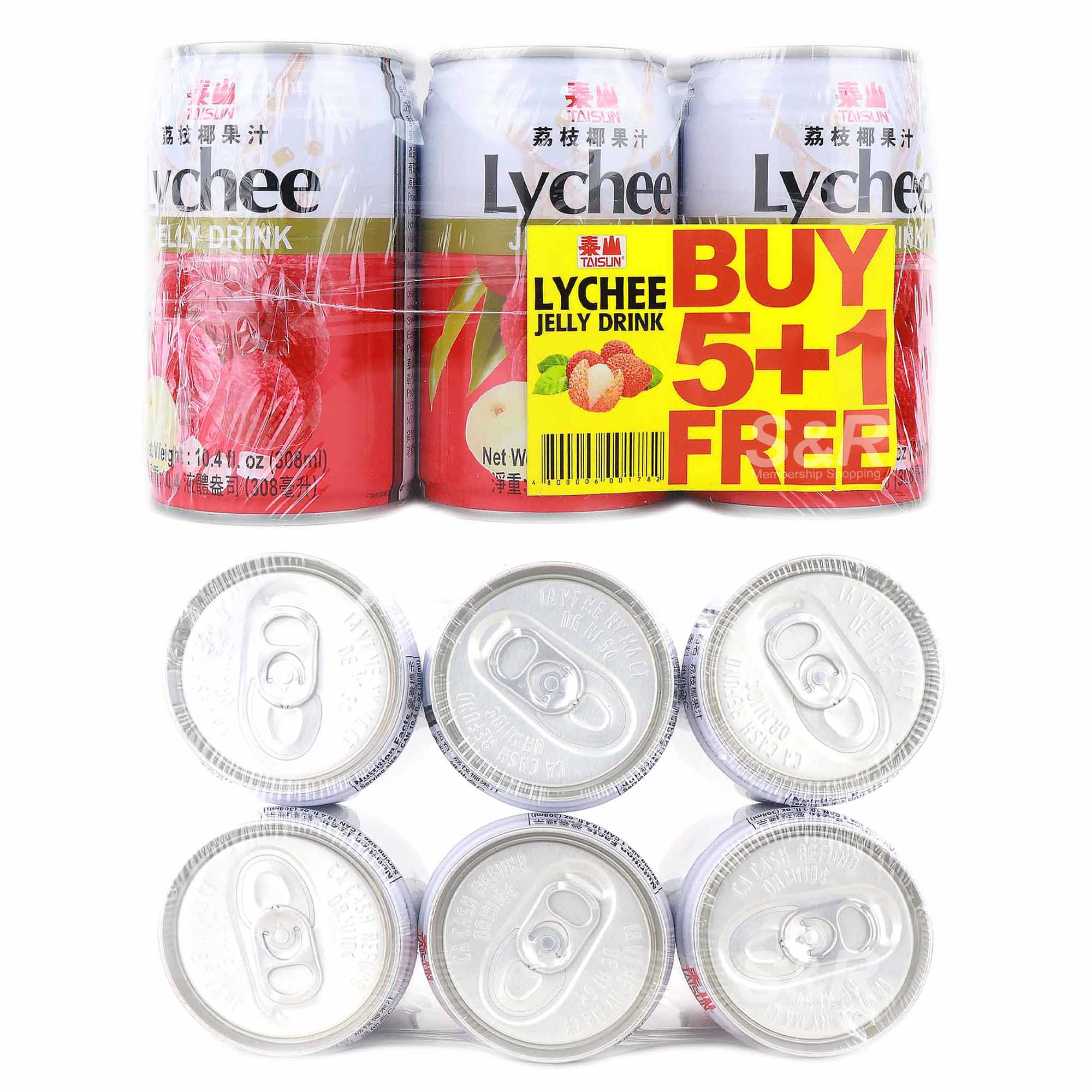 Taisun Lychee Jelly Drink 6 cans
Features:
Multi-pack (6 pieces)
Sweet and flowery Lychee jelly drink in each 308mL can
Contains essential vitamins and minerals: vitamin C, copper, and potassium
Strengthens the immune system, helps in cleansing the body and a good source of energy
Product of Taiwan
Actual Weight: 2.3 KGs
Product Dimensions: 8 x 5.5 x 4.5
---
Taste the sweet, flowery, and pulpy freshness of lychee now made more enjoyable with Taisun Lychee Jelly Drink. As good as it tantalizes your taste buds, this scrumptious chewy drink has nutritional bits that will make you relish it to the last drop.

One juice drink is enough for your daily vitamin C needs; it's equal to one lychee fruit containing around 9% of your recommended daily intake.

Lychee is a decent source of copper and potassium, which is good for the heart when taken in sufficient amounts.

So, will you let your heart lag behind? Grab a pack of Taisun Lychee Jelly Drink now and start drinking to your heart's content for a heartier you.

Consume upon opening.

Store in a dry, cool place.

Shelf life may last up to 12 months if stored in a favorable area or refrigerated and unopened. Store inside a tightly sealed container.