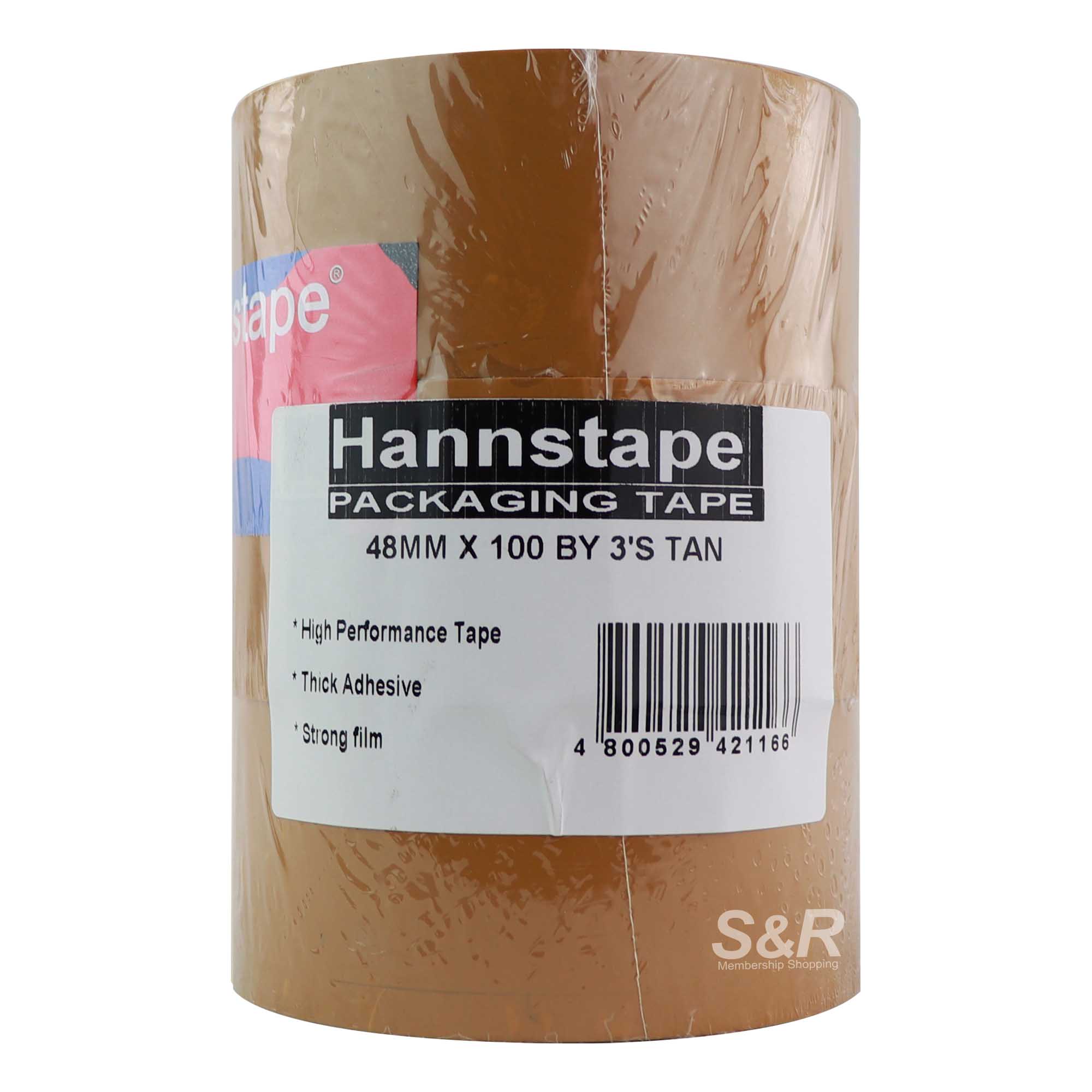 Hannstape Tan Packaging Tape 3pcs
Features:
Multi-Pack (3pcs)
Packing tape in 1 packaging
Dimension: 48mm x 100mm
High performance tape
Thick adhesive
Actual Weight: 0.54 KGs
Product Dimensions: 4.5 x 4.5 x 6
---
There's a lot of packaging tape that only lasts up to a day or two.

But, there's only one packaging tape that lasts for a very long time!

That is Hannstape Tan Packaging Tape!

For external use only. Do not ingest.

Avoid contact with eyes. Keep away from children.

Dispose it properly.

Do not flush inside the toilet.

For further instructions, check the back packaging.