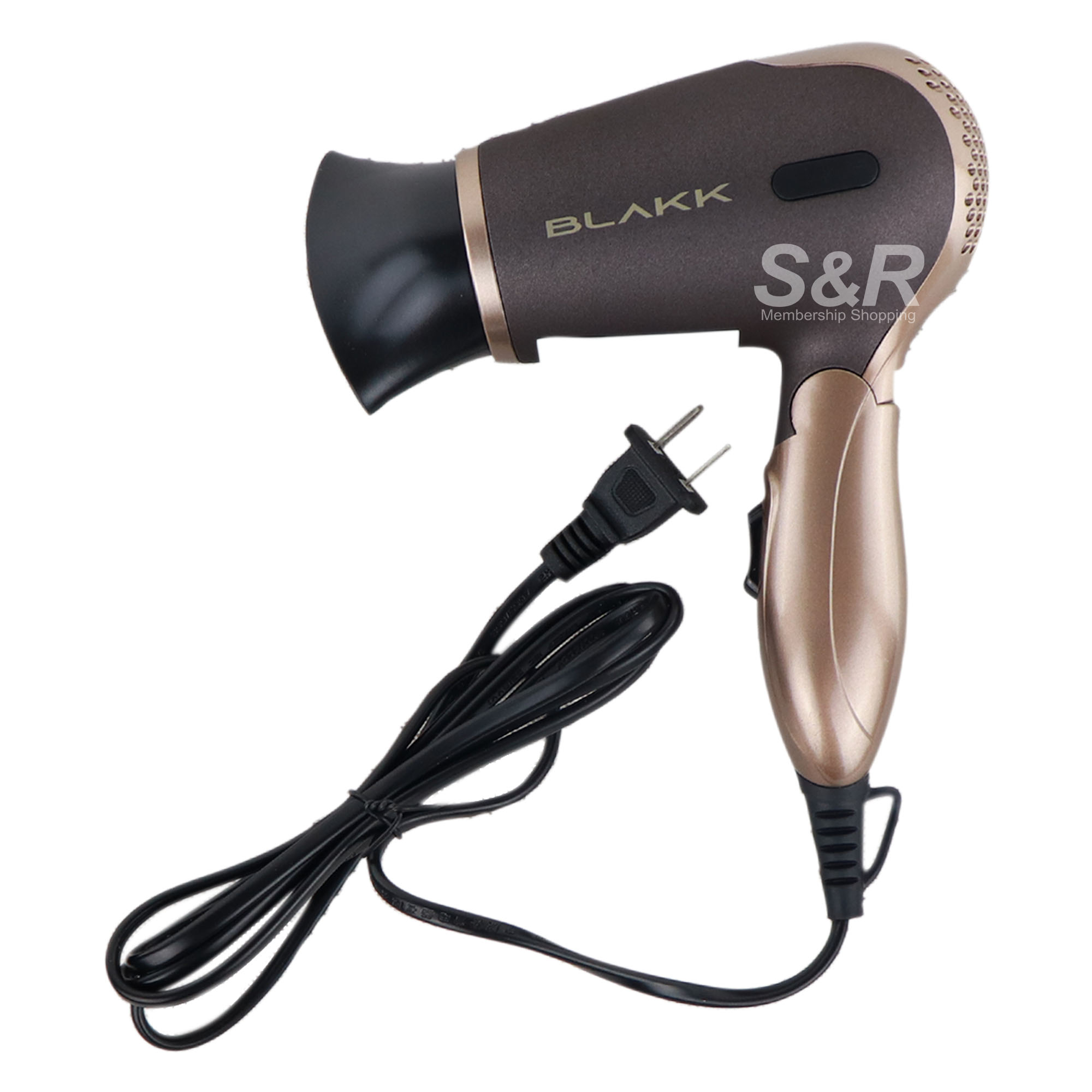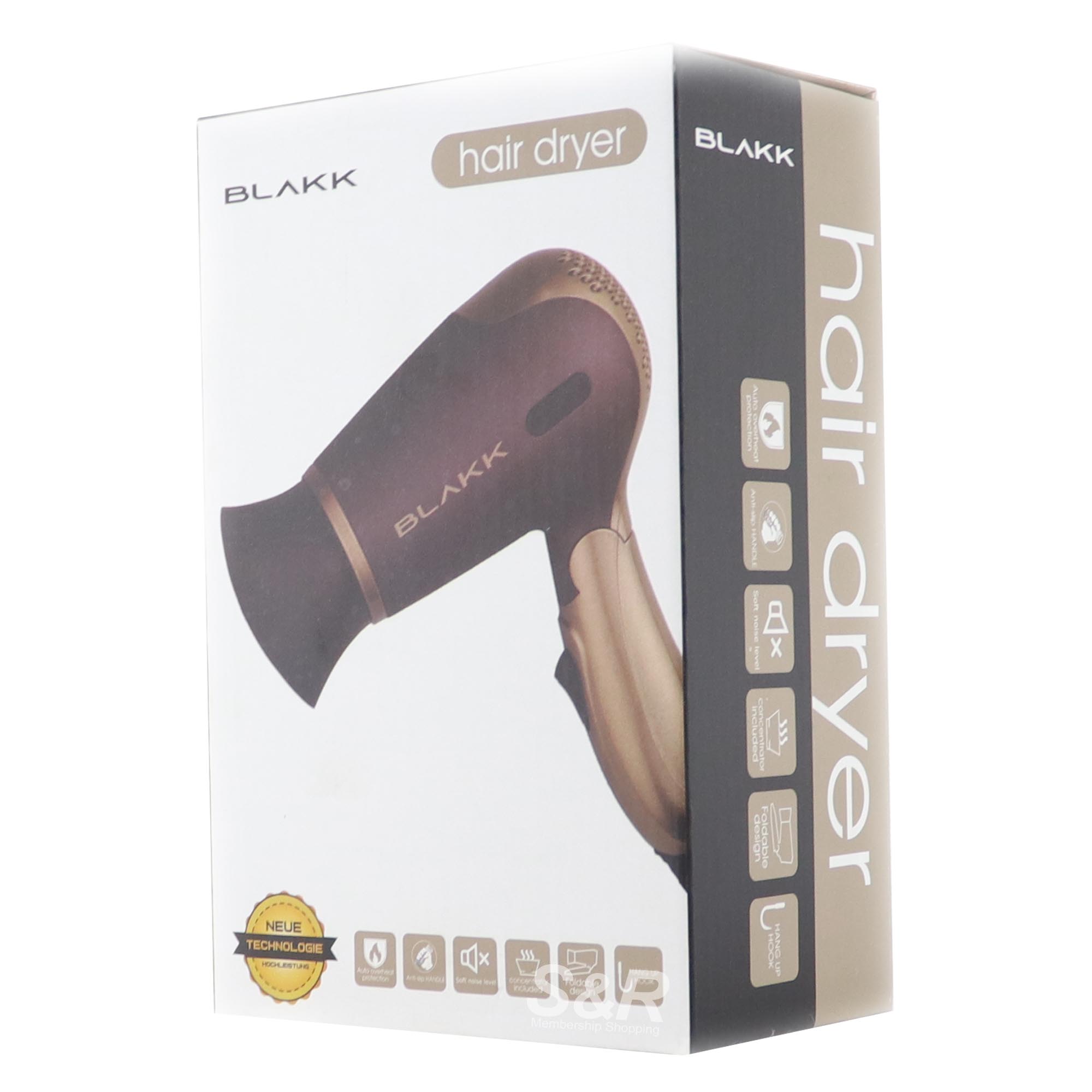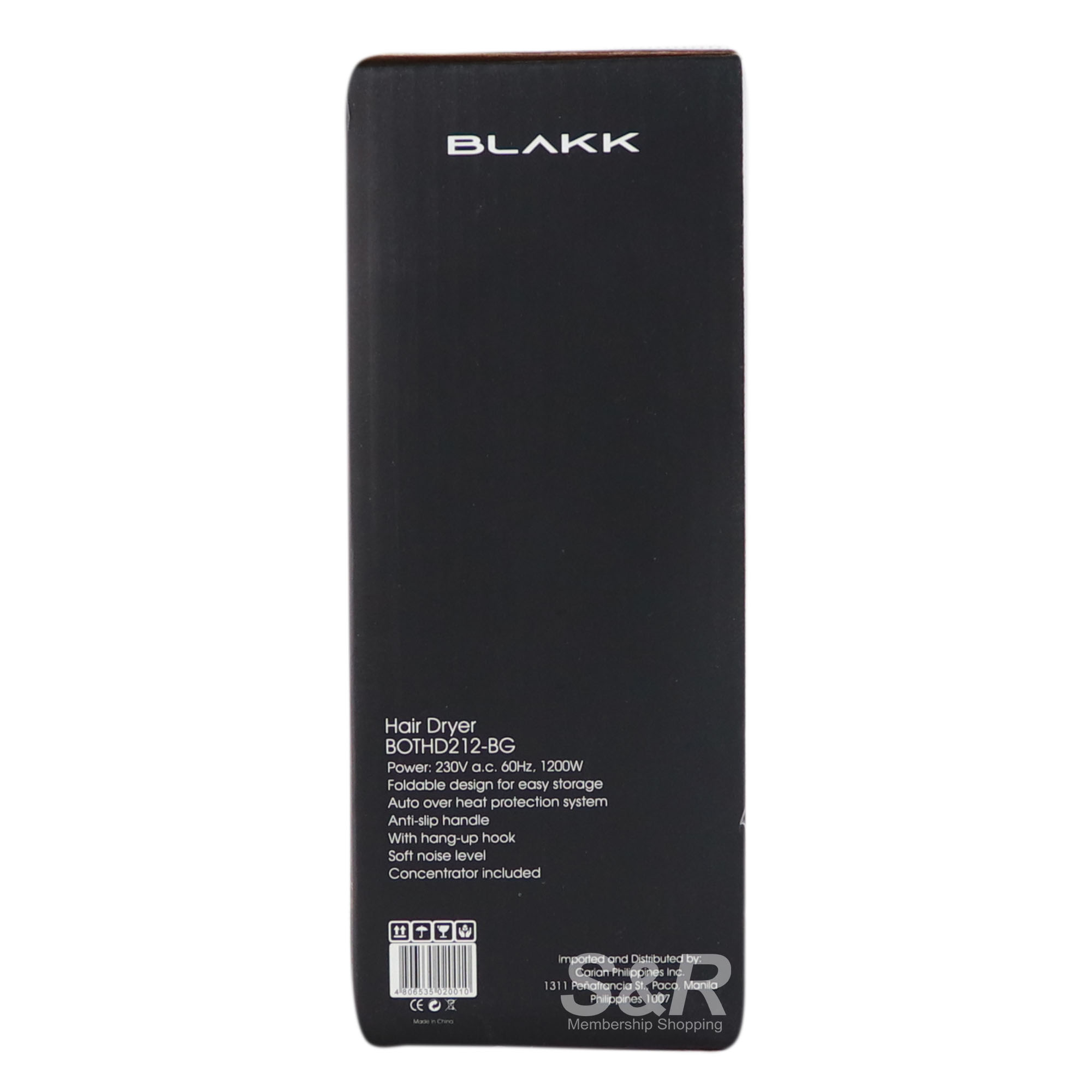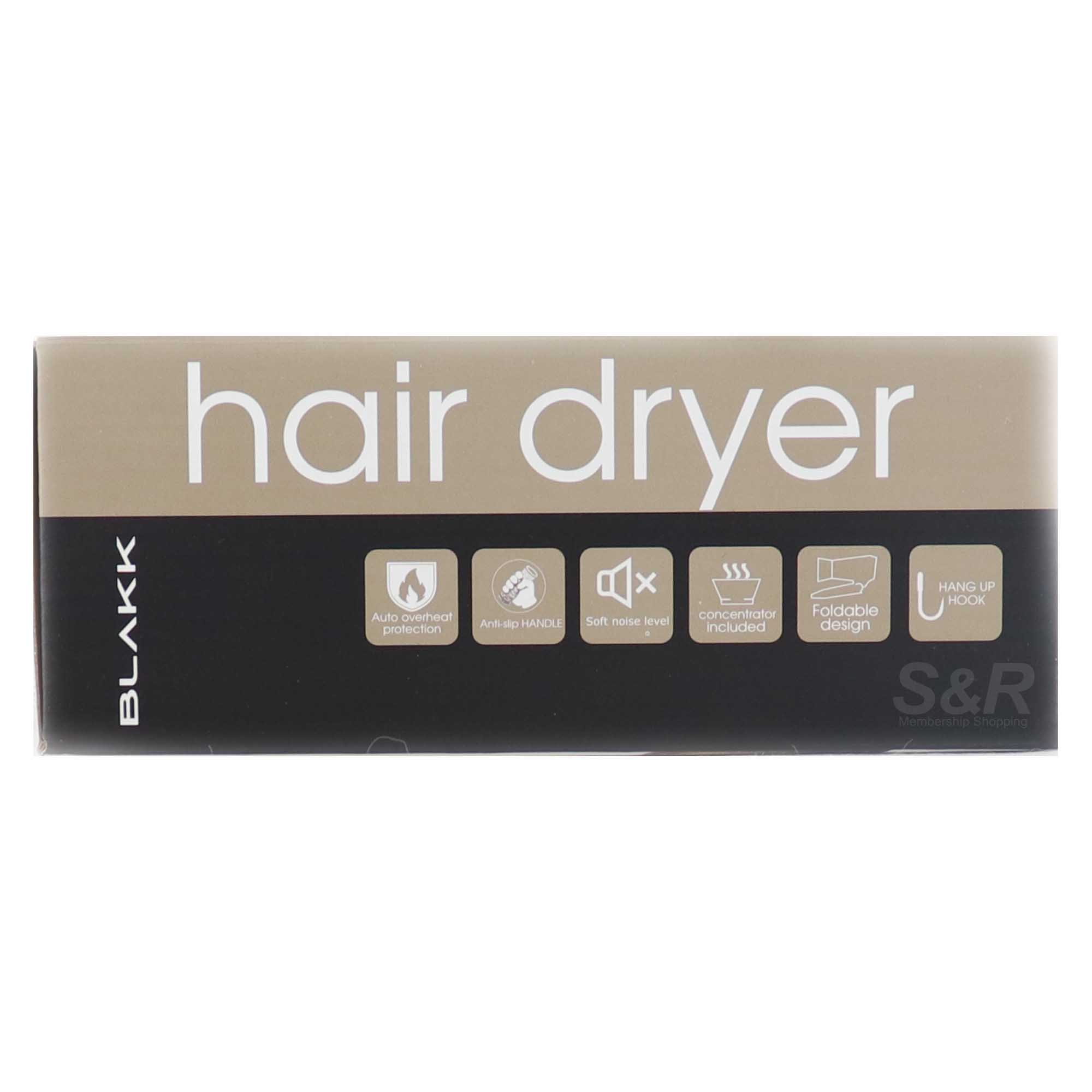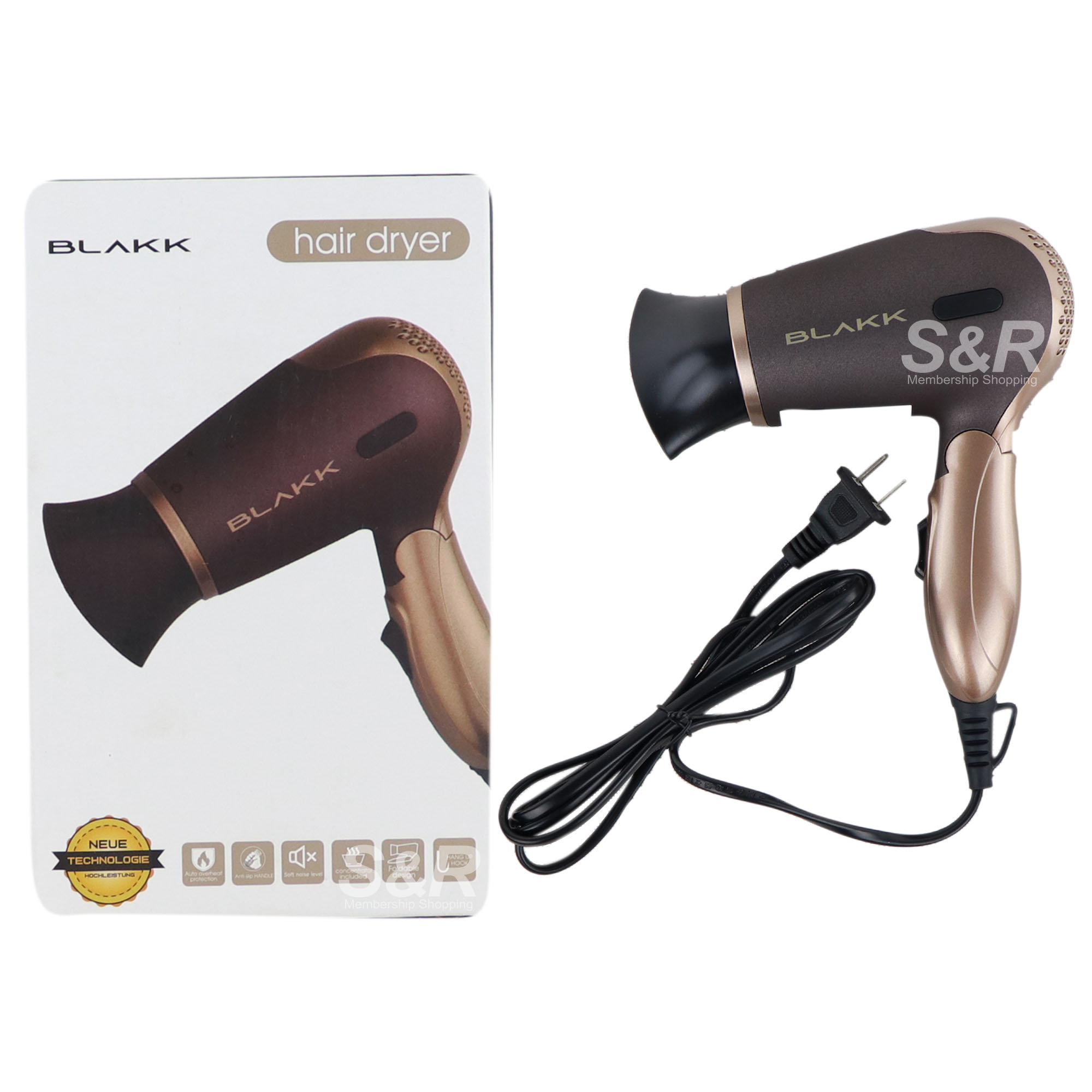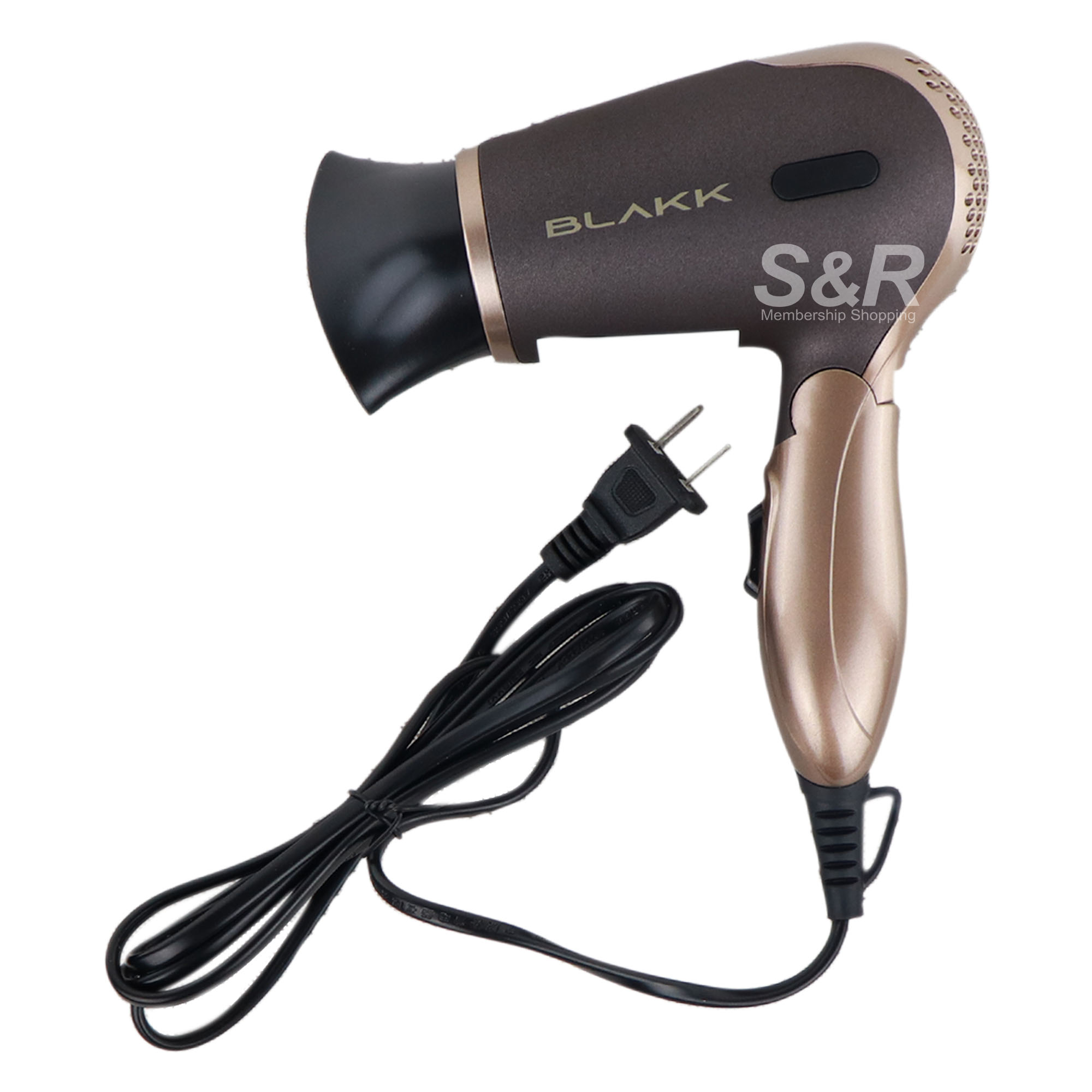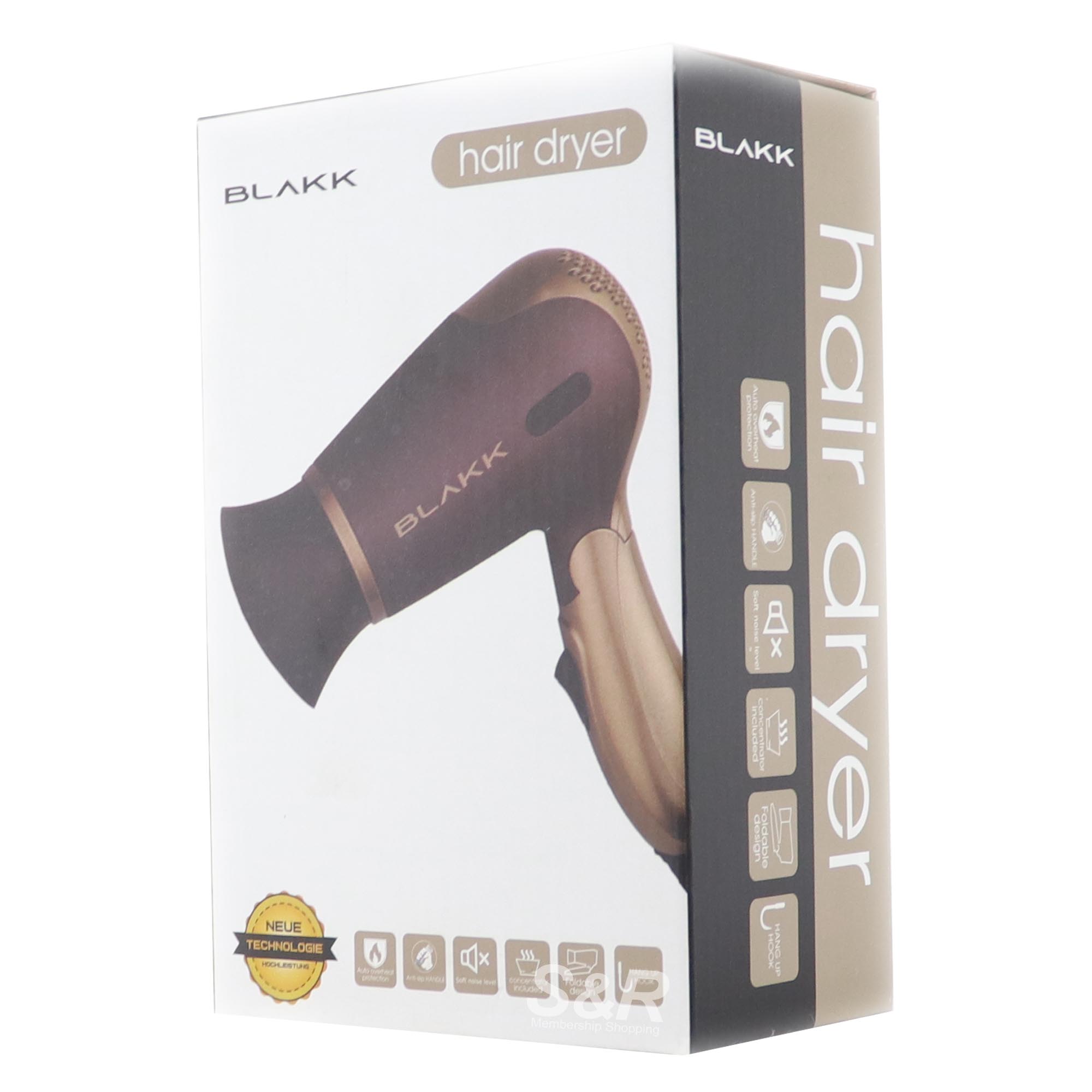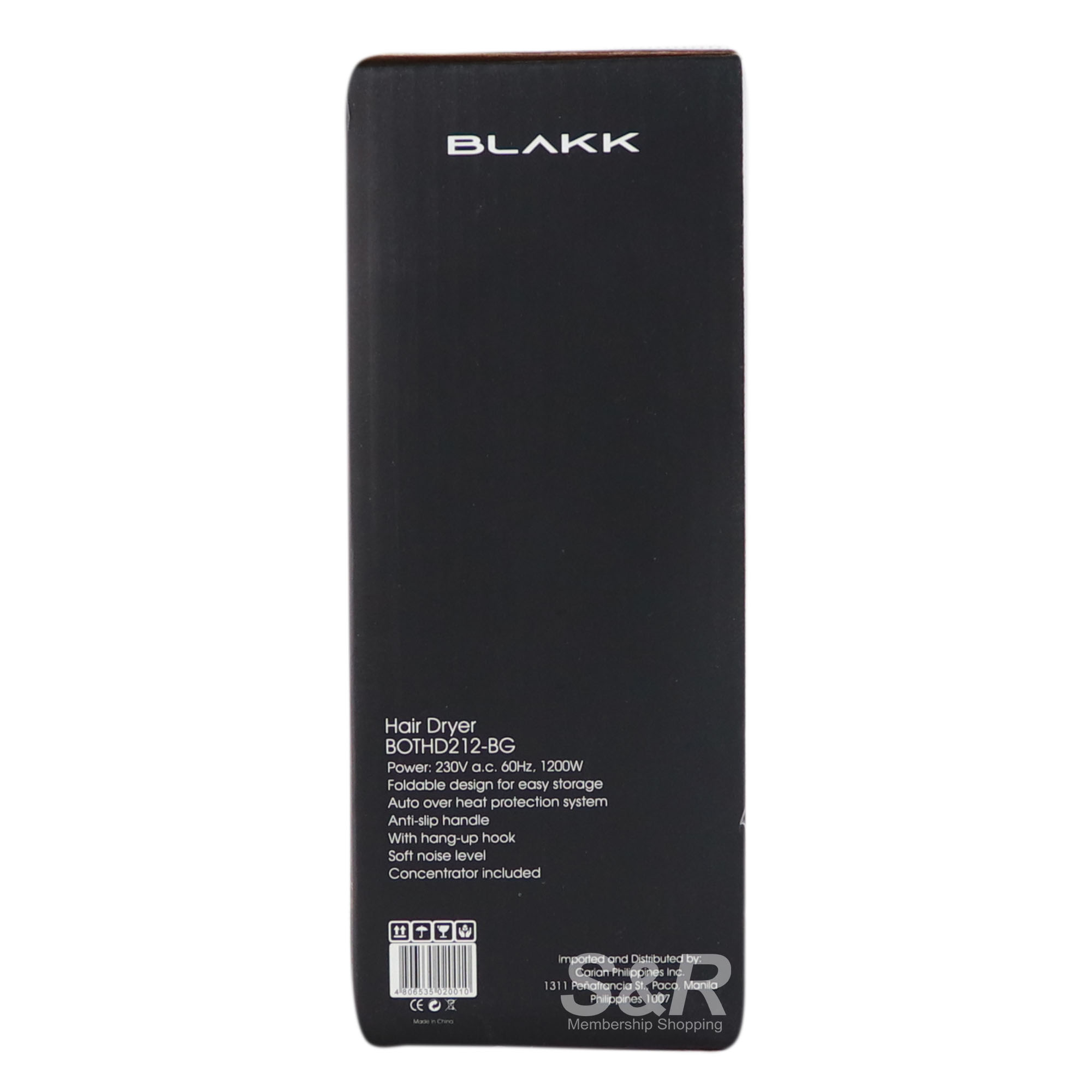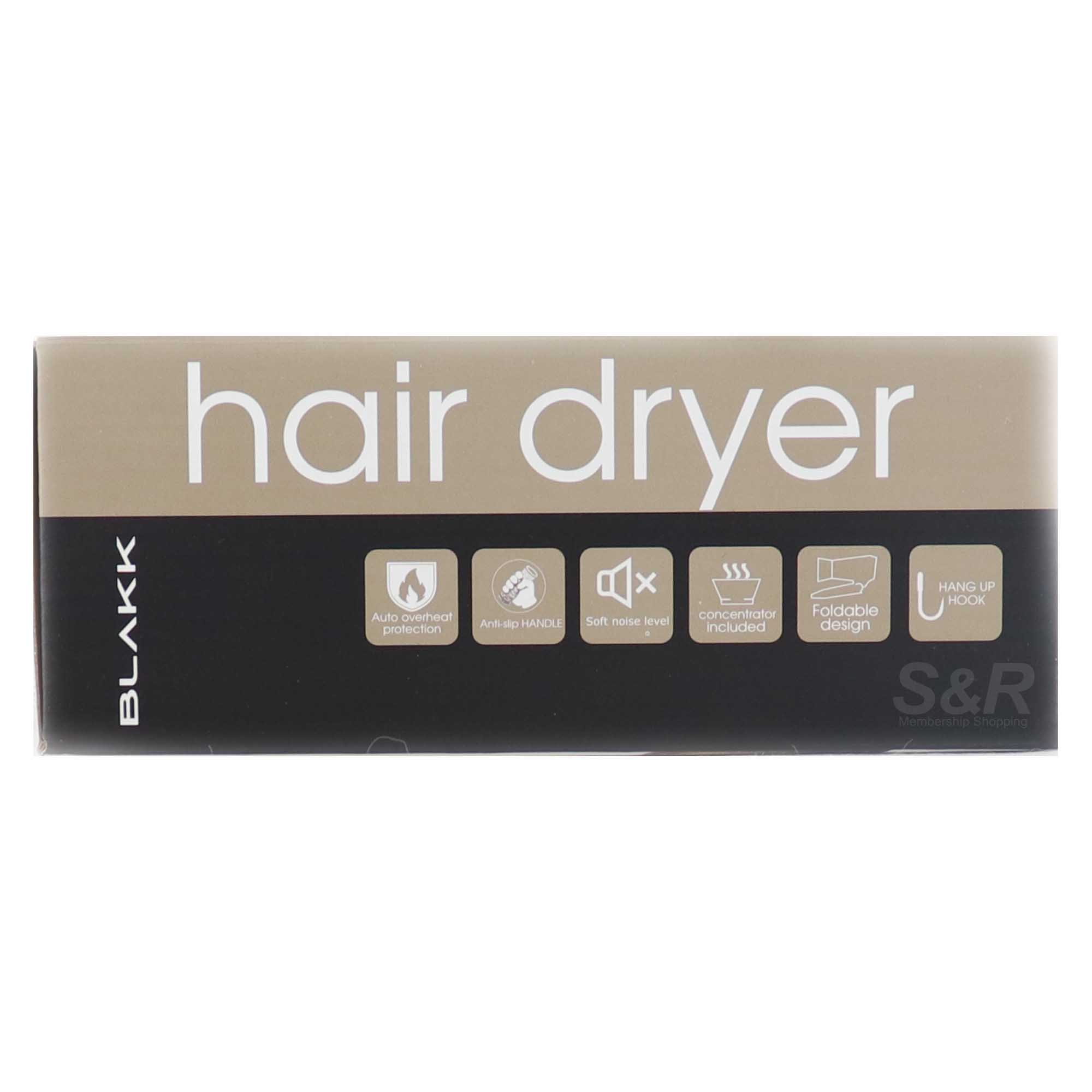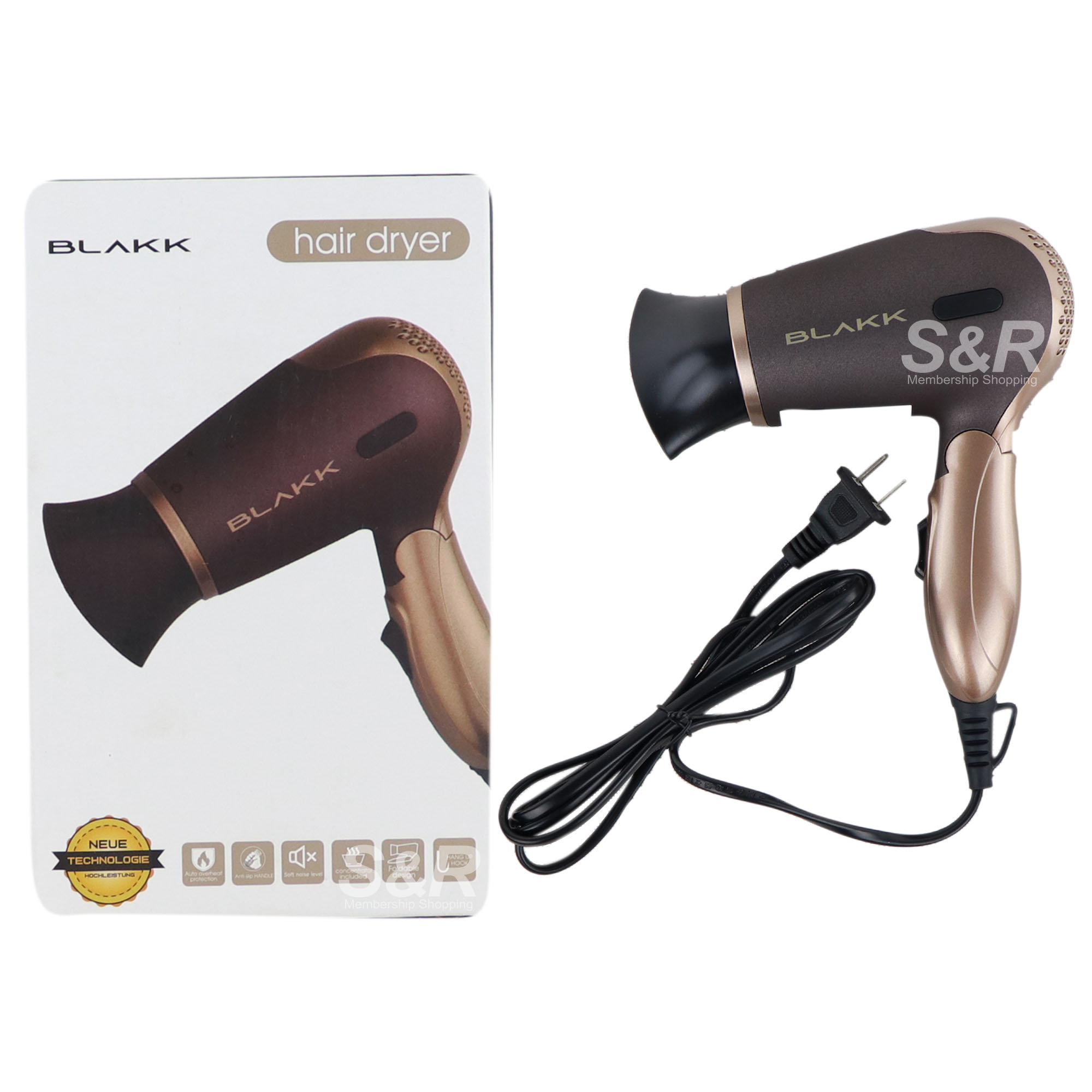 Blakk Hair Dryer Blower BOTHD212-BG
Features:
Single item
Hair dryer in 1 box
Foldable design for easy storage With anti-slip handle and hang-up hook
Power: 230Va.c. 60 Hz, 1200W
Product of USA
Actual Weight: 0.5 KGs
Product Dimensions: 5 x 3.5 x 7.5
---
Sometimes a quick fix is the best solution. Preparing for a long day ahead and woke up a little too late to wait for your hair to air dry? Use a hair dryer and blow all those troubles away. Ward off dust, pollution, and other unwanted particles in air when you head out from sticking to wet or damp hair.

The Blakk Hair dryer has auto overheat protection that provides additional safety measures even when you are in a hurry. It also has an anti slip handle that makes it easy to use, even to those who are not professionals. You can use it anytime - be it early in the morning to prepare for a busy day or late at night after an evening shower - as it has a soft-noise level and a concentrator included. Pack it away easily with its hangup hook and your all ready to repeat the next day you want a natural-looking blowout.

Do not continue using if it gets too hot. Keep away from rain and/or getting wet.