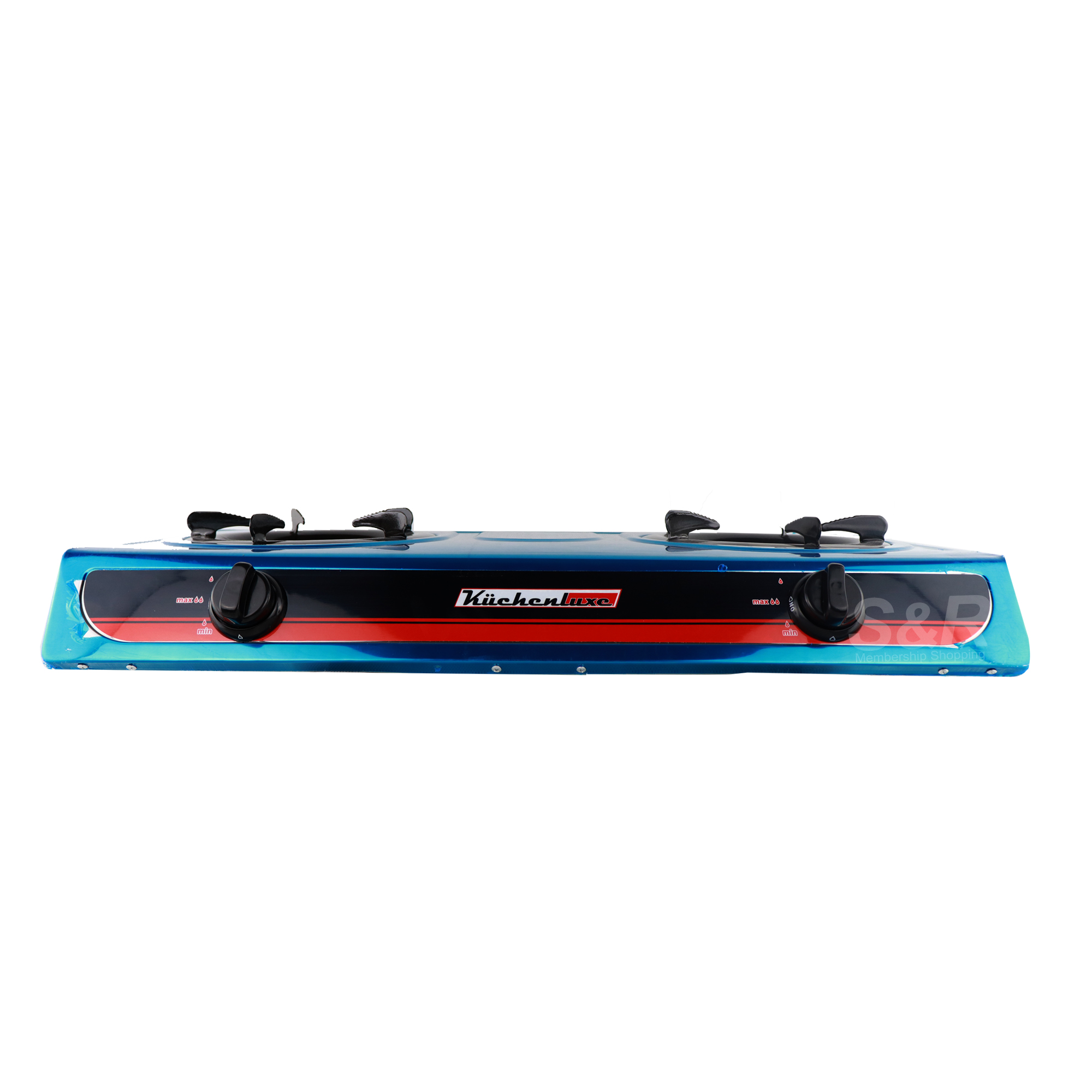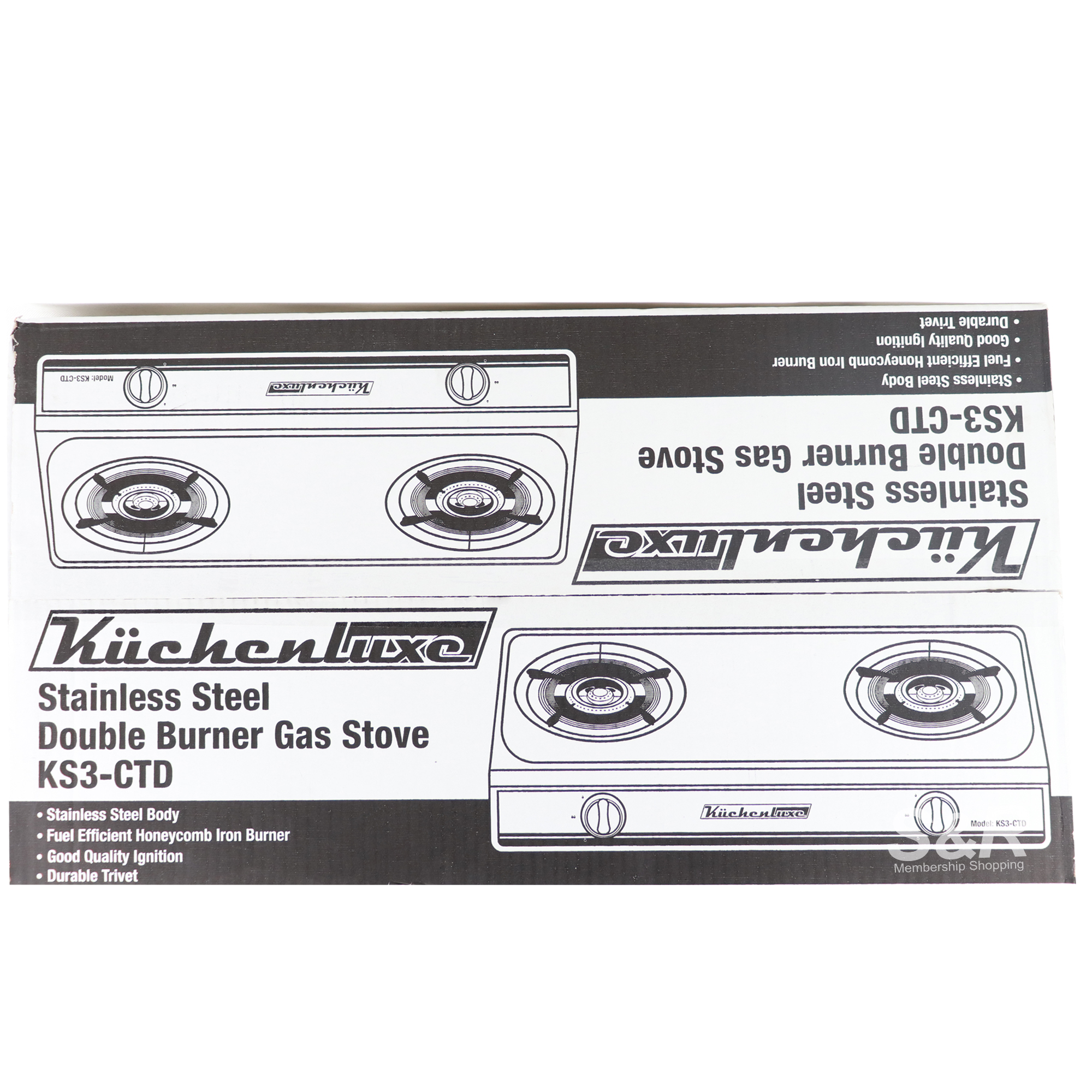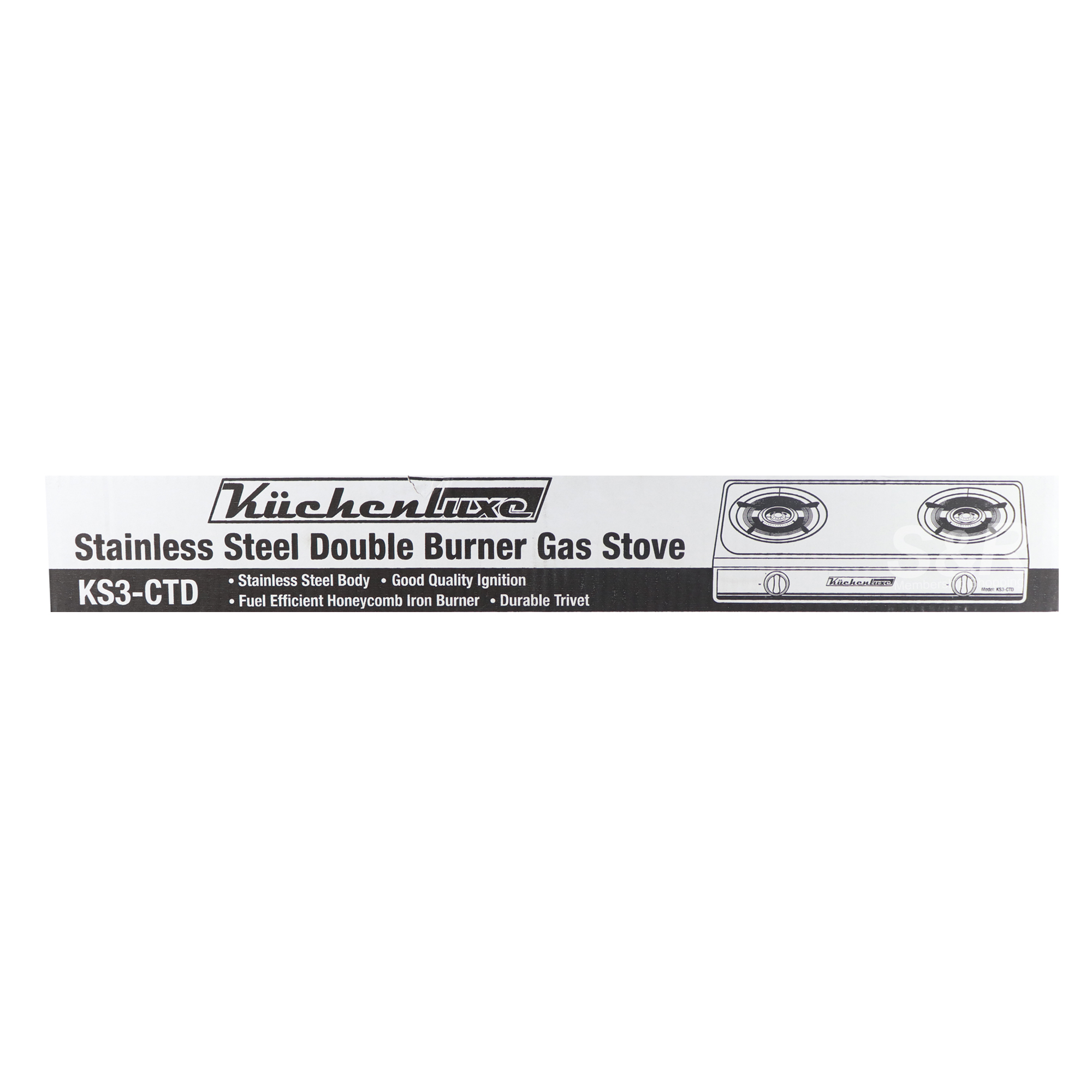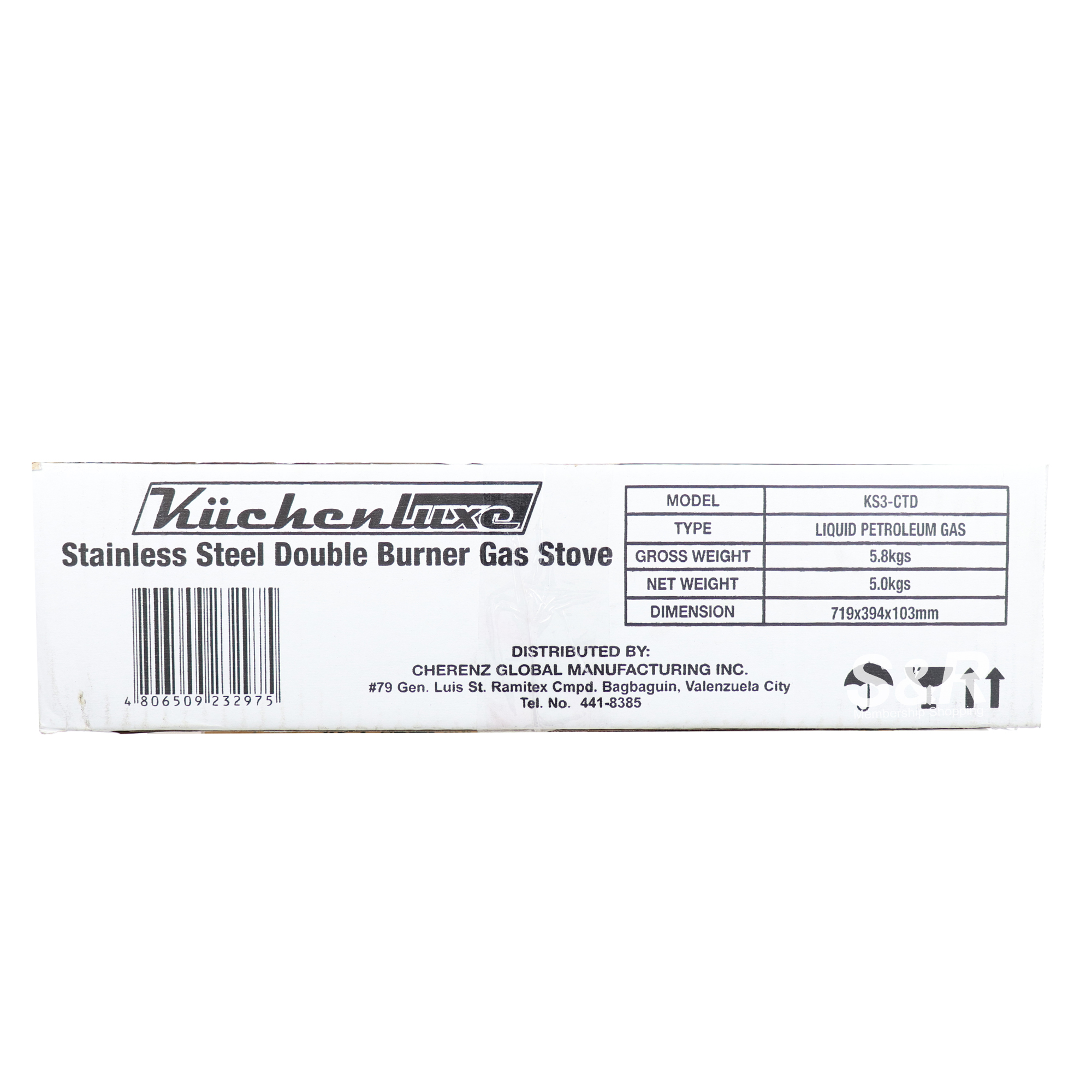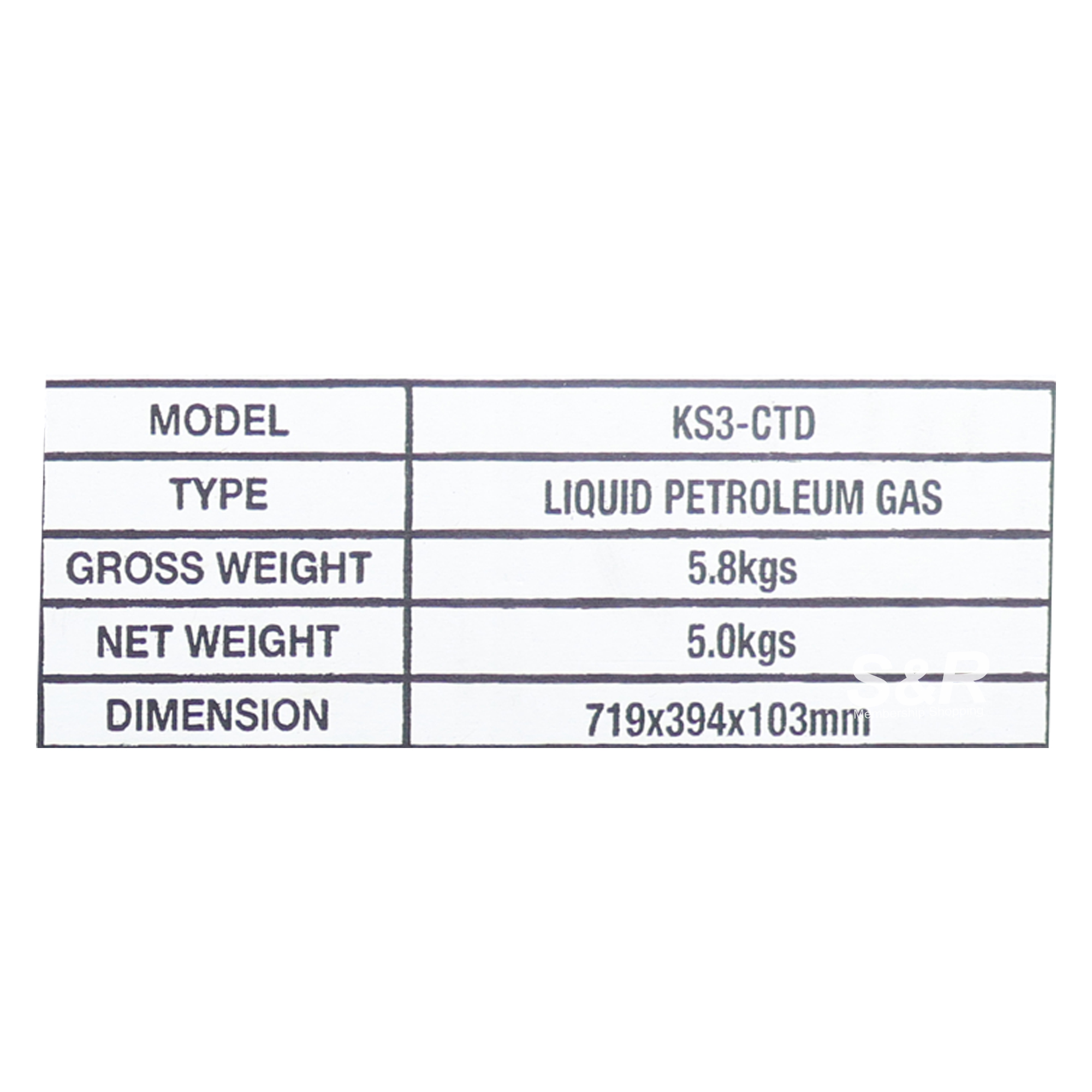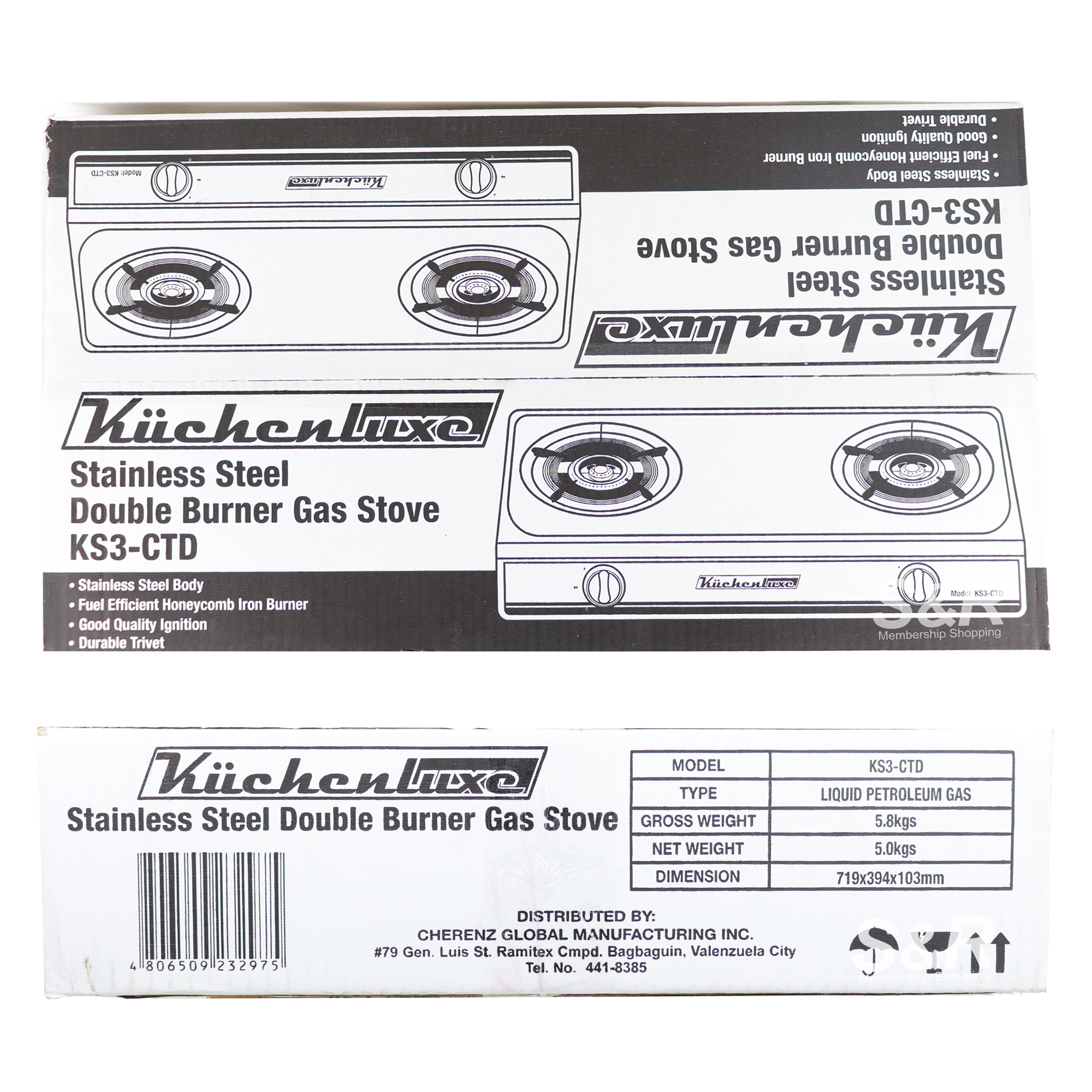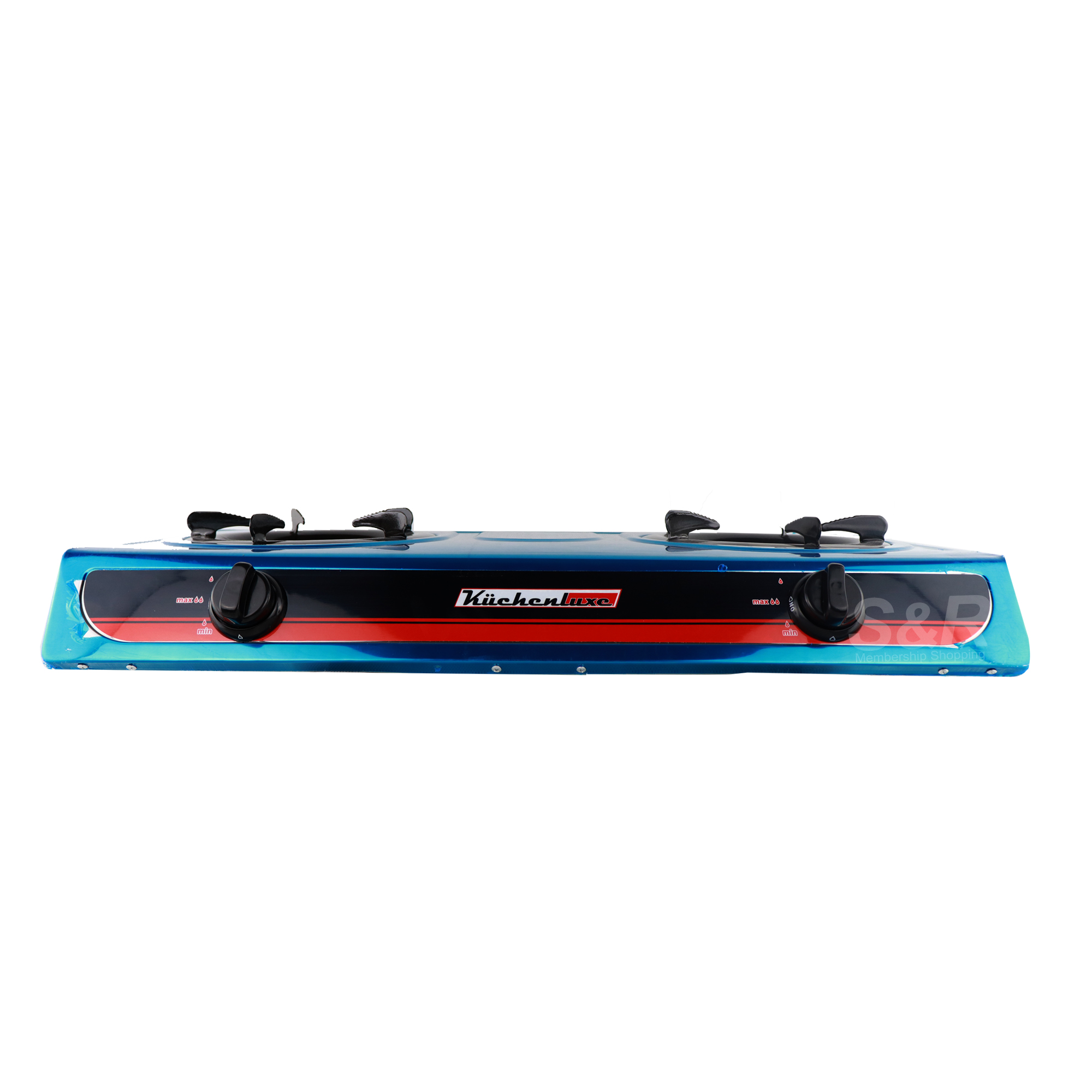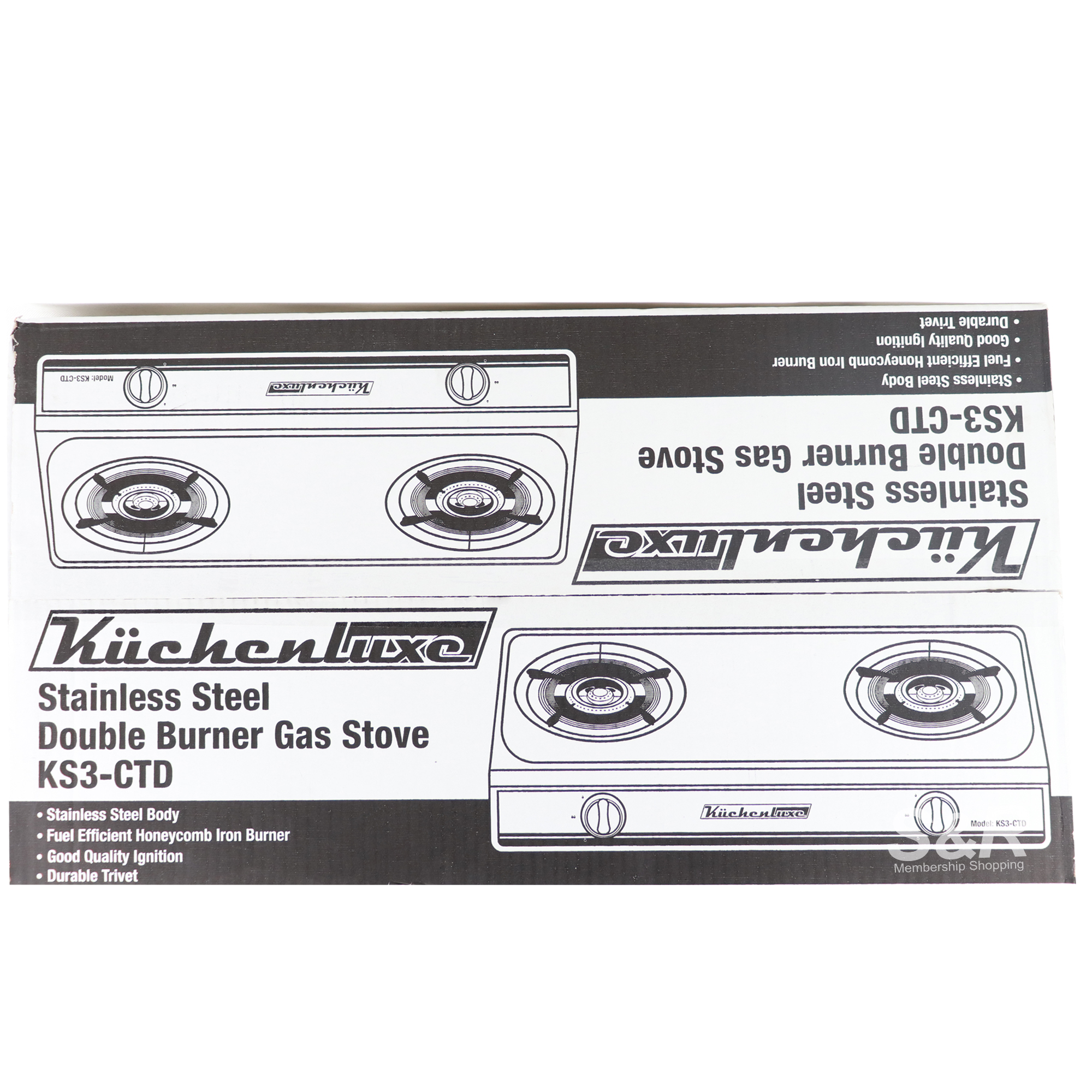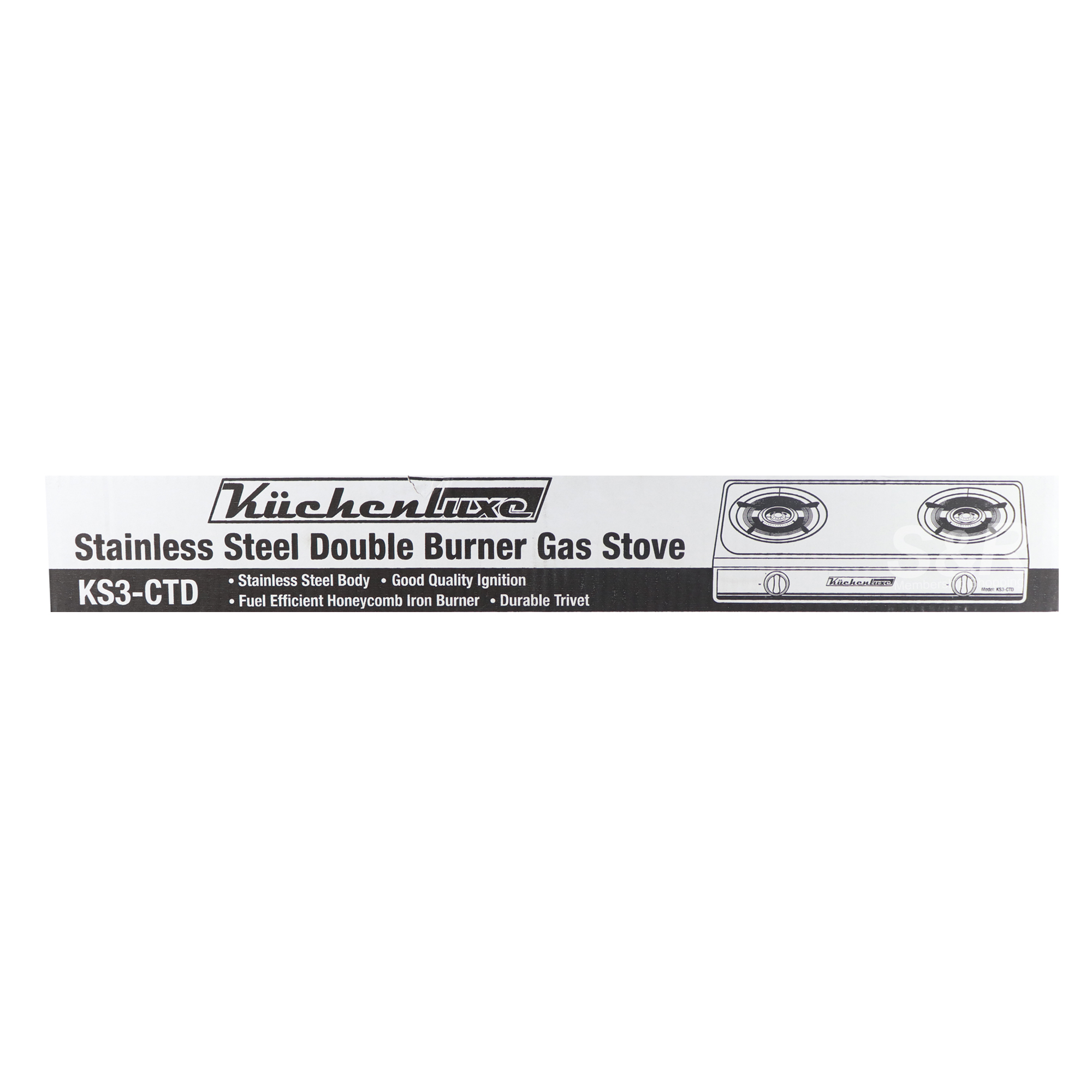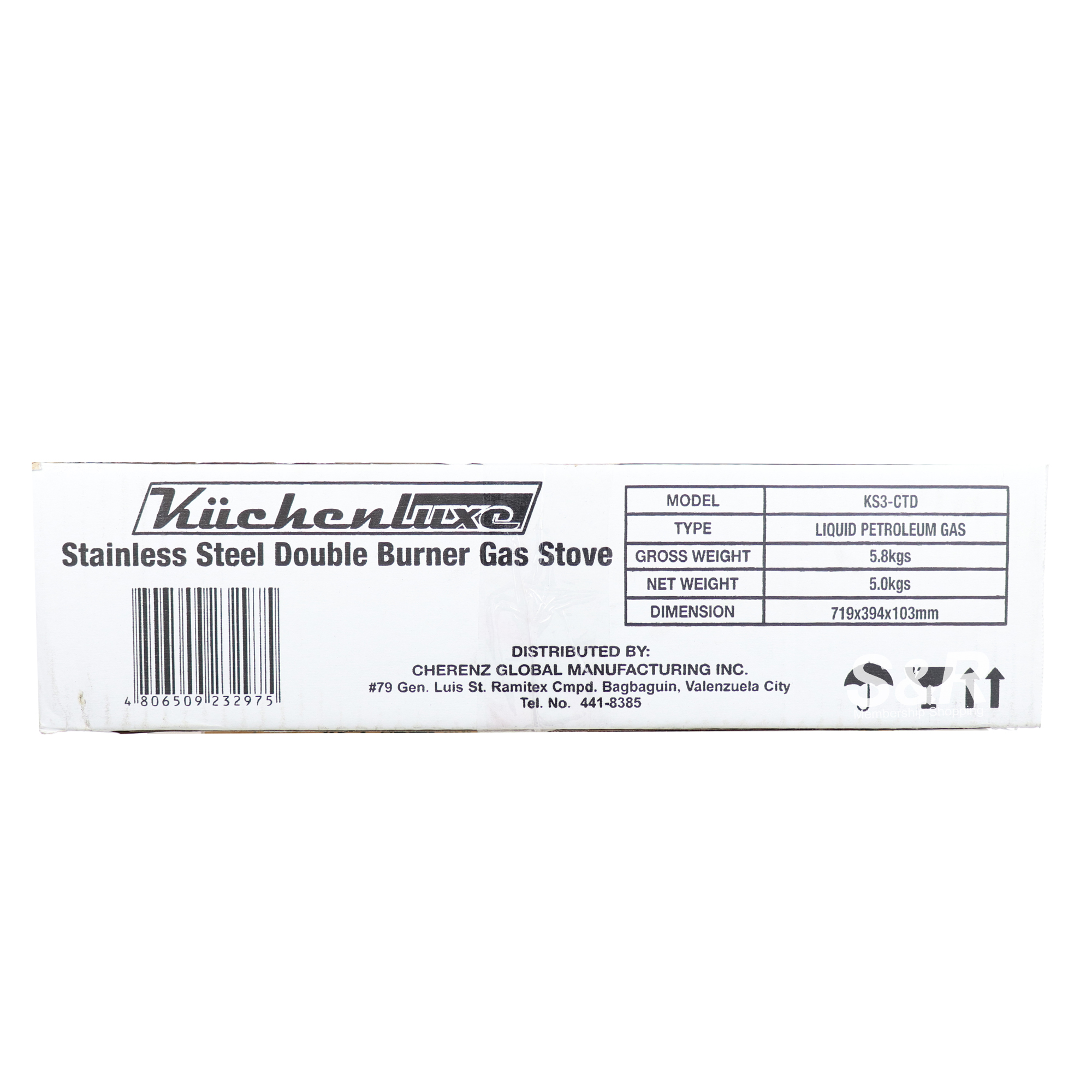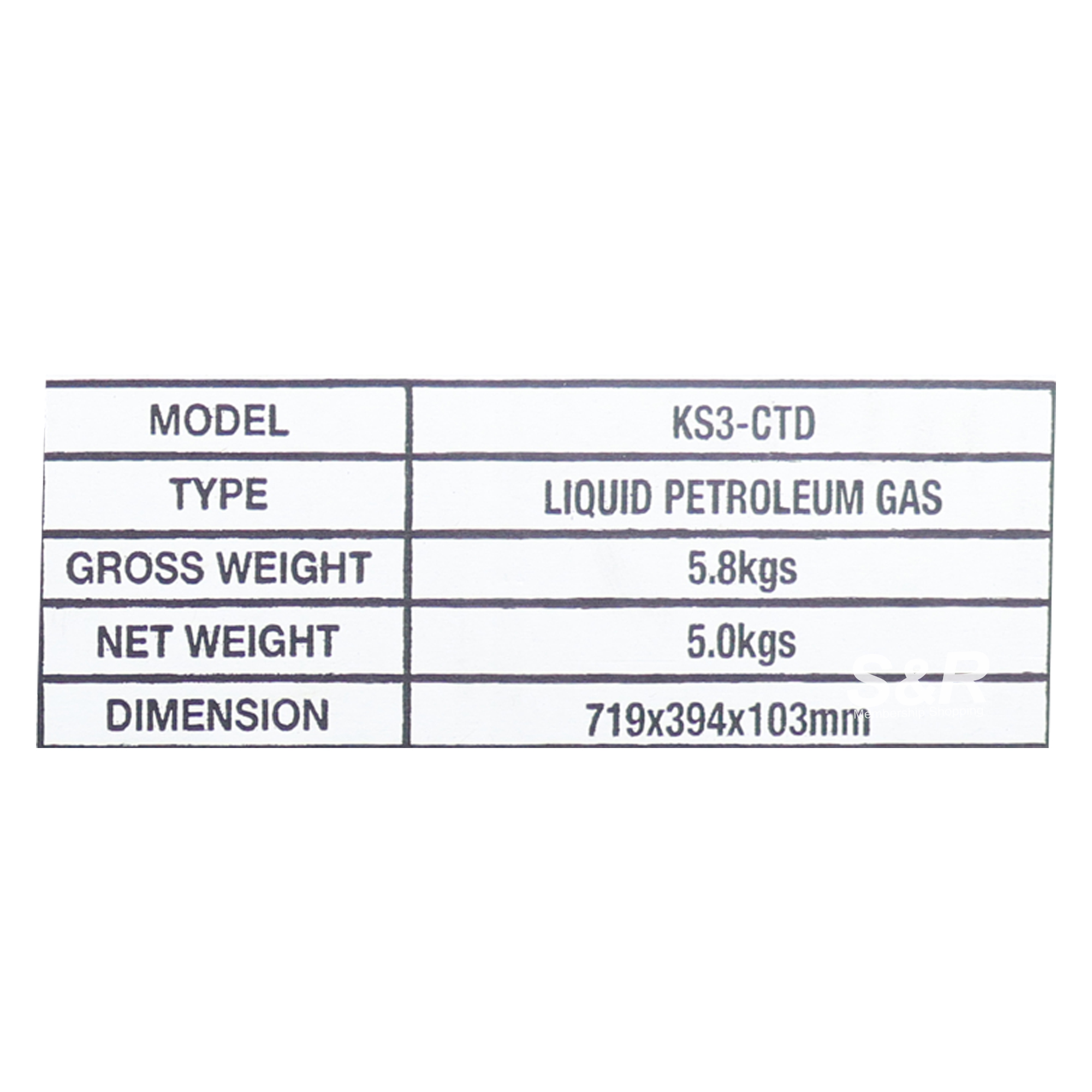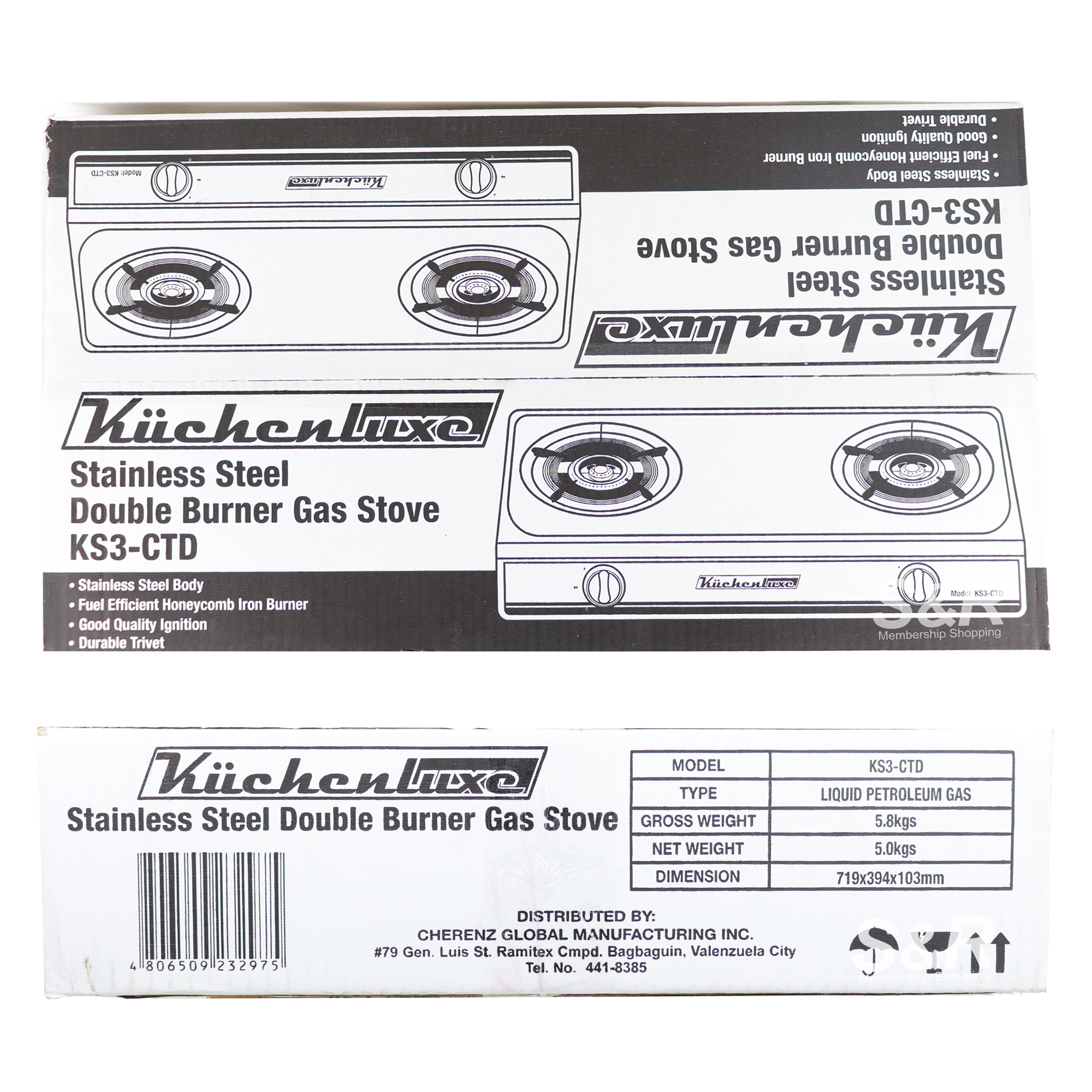 Kuchenluxe Stainless Steel Double Burner Gas Stove KS3-CTD
Features:
Single item
Gas stove with double burner in 1 box
Stainless steel body
Fuel-efficient honeycomb iron burner
Net weight 5kg
Actual Weight: 3.59 KGs
Product Dimensions: 29 x 15.5 x 14
---
A must-have in every home, Kuchenluxe's Stainless Steel Double Burner Gas Stove makes cooking easier. Rust-proof stainless steel body ensures easy cleaning of stains and spills. Powered by liquid petroleum gas (LPG), the twin honeycomb iron burners are positioned in the center of durable trivets that ensure even cooking all throughout with minimal fuel consumption.

The stove's quality ignition power instantly lights up the burners, no matches or batteries required. Extra-large knobs let you adjust the heat, and smoothly turns for easy on and off.

Stainless steel body. Easy to clean. Honeycomb iron burners. Durable trivets.