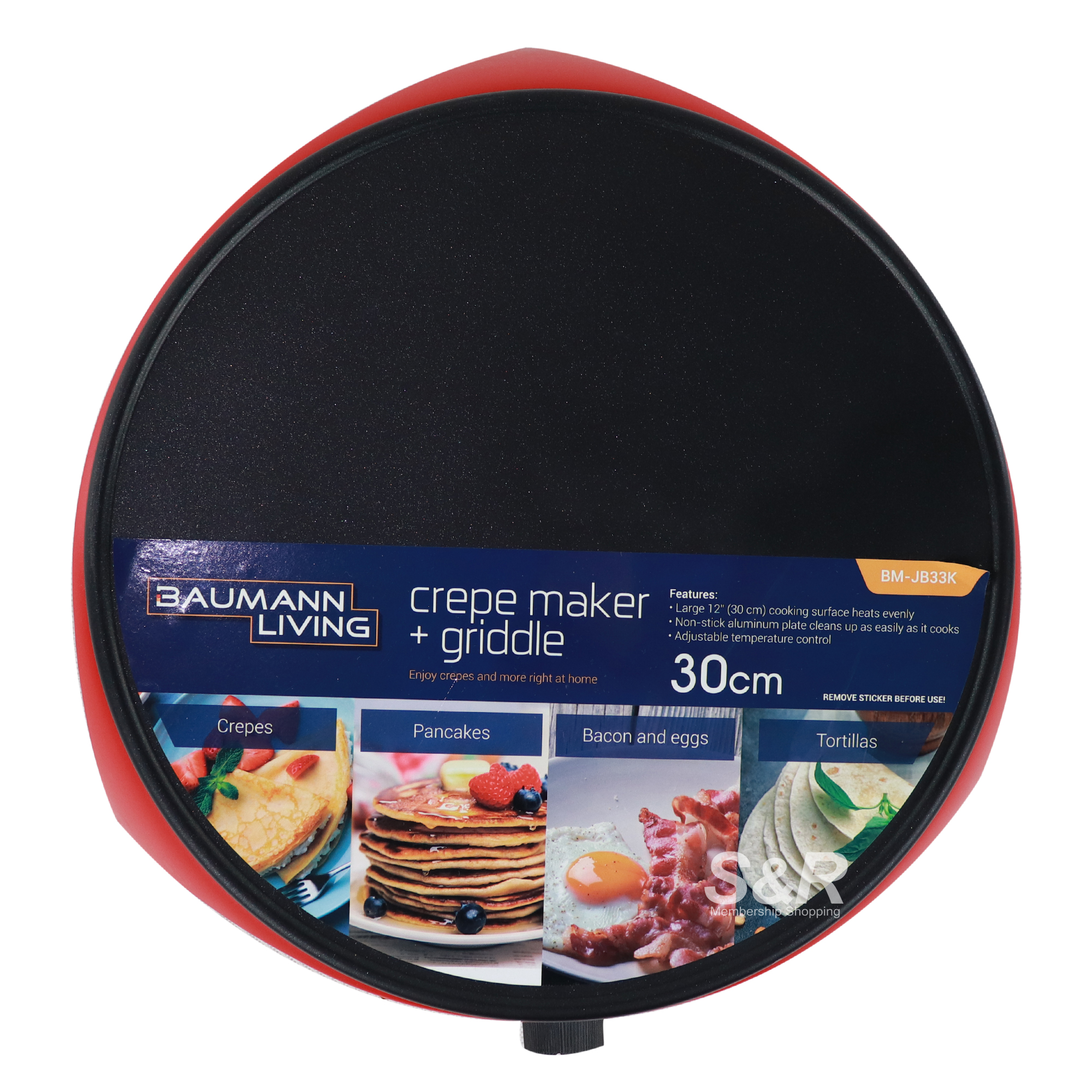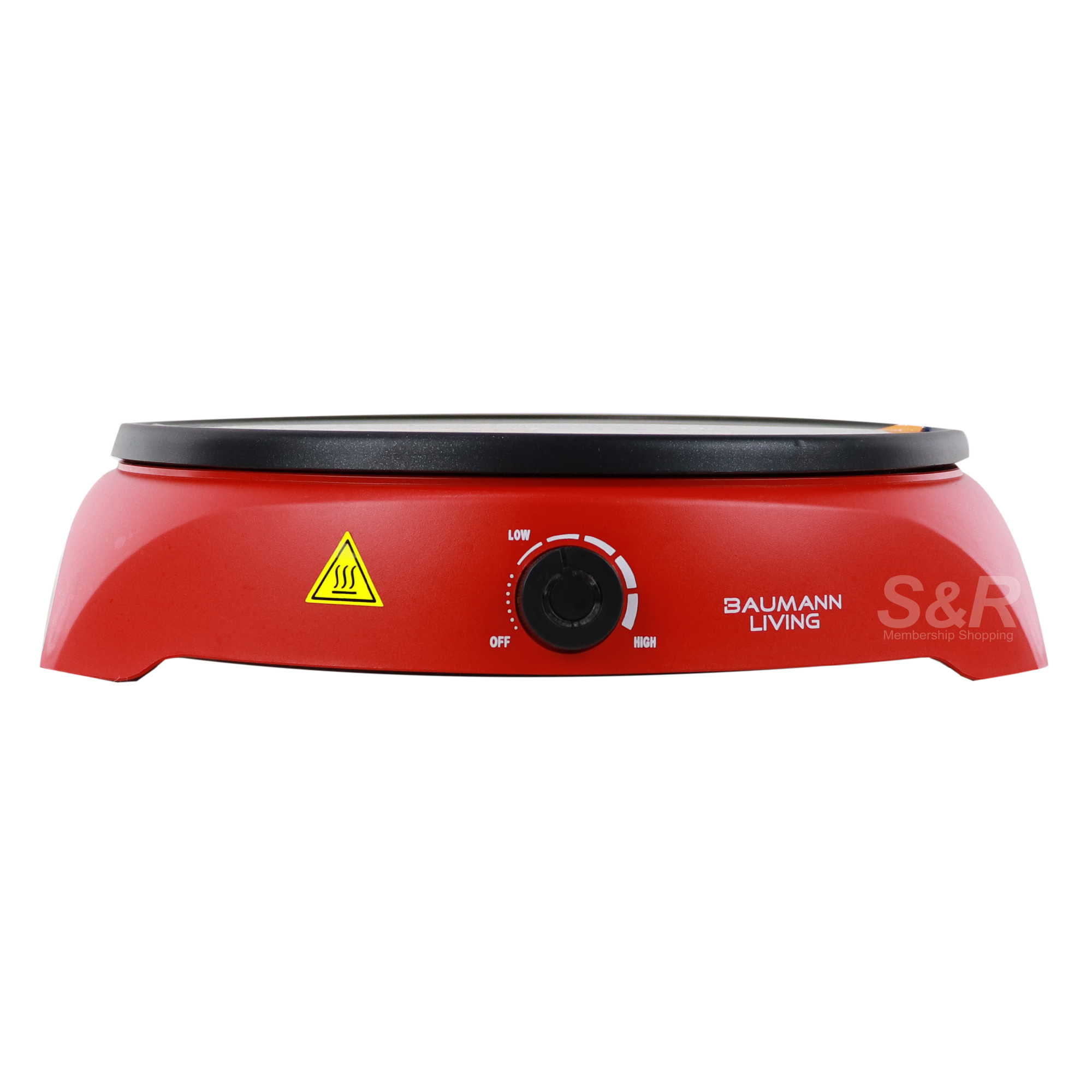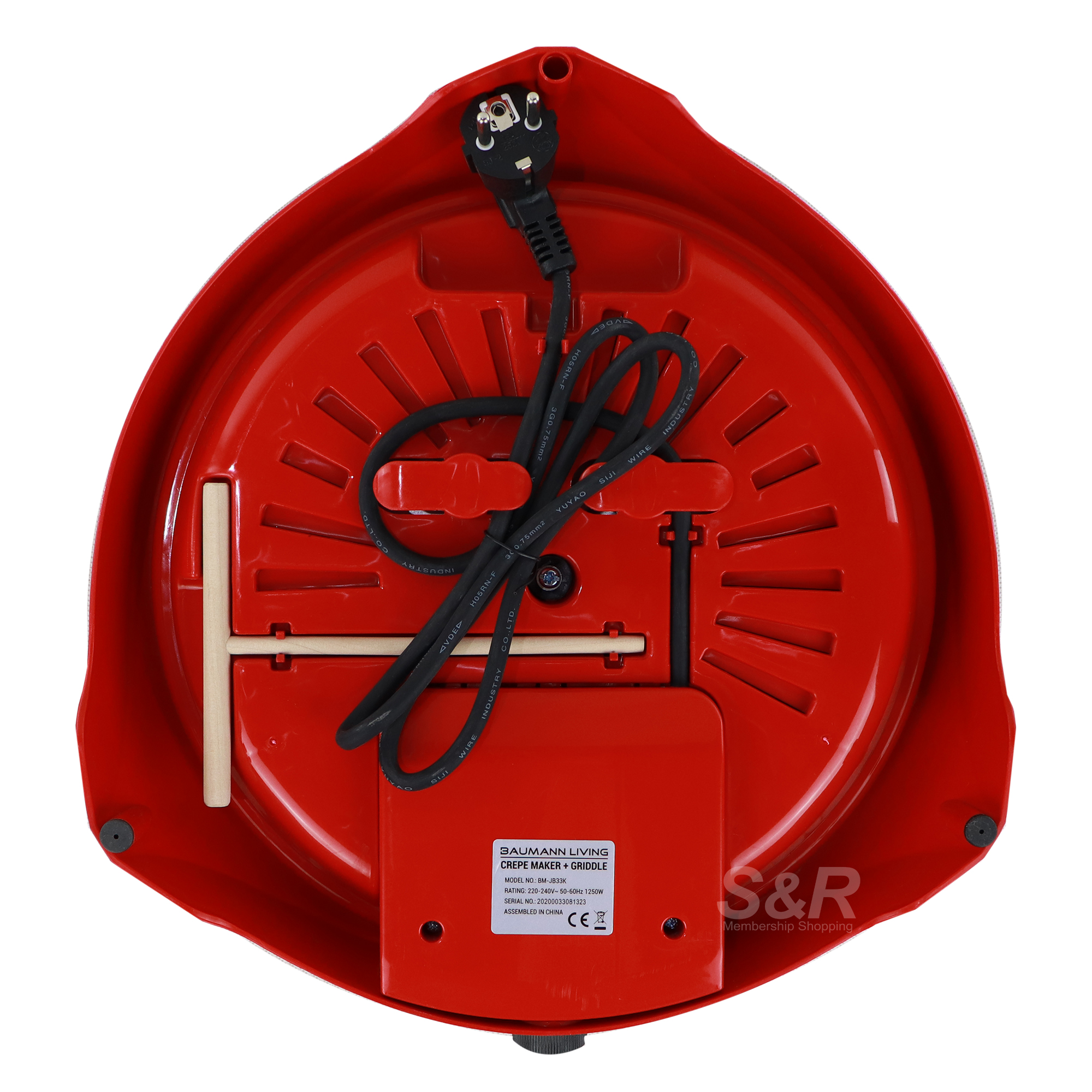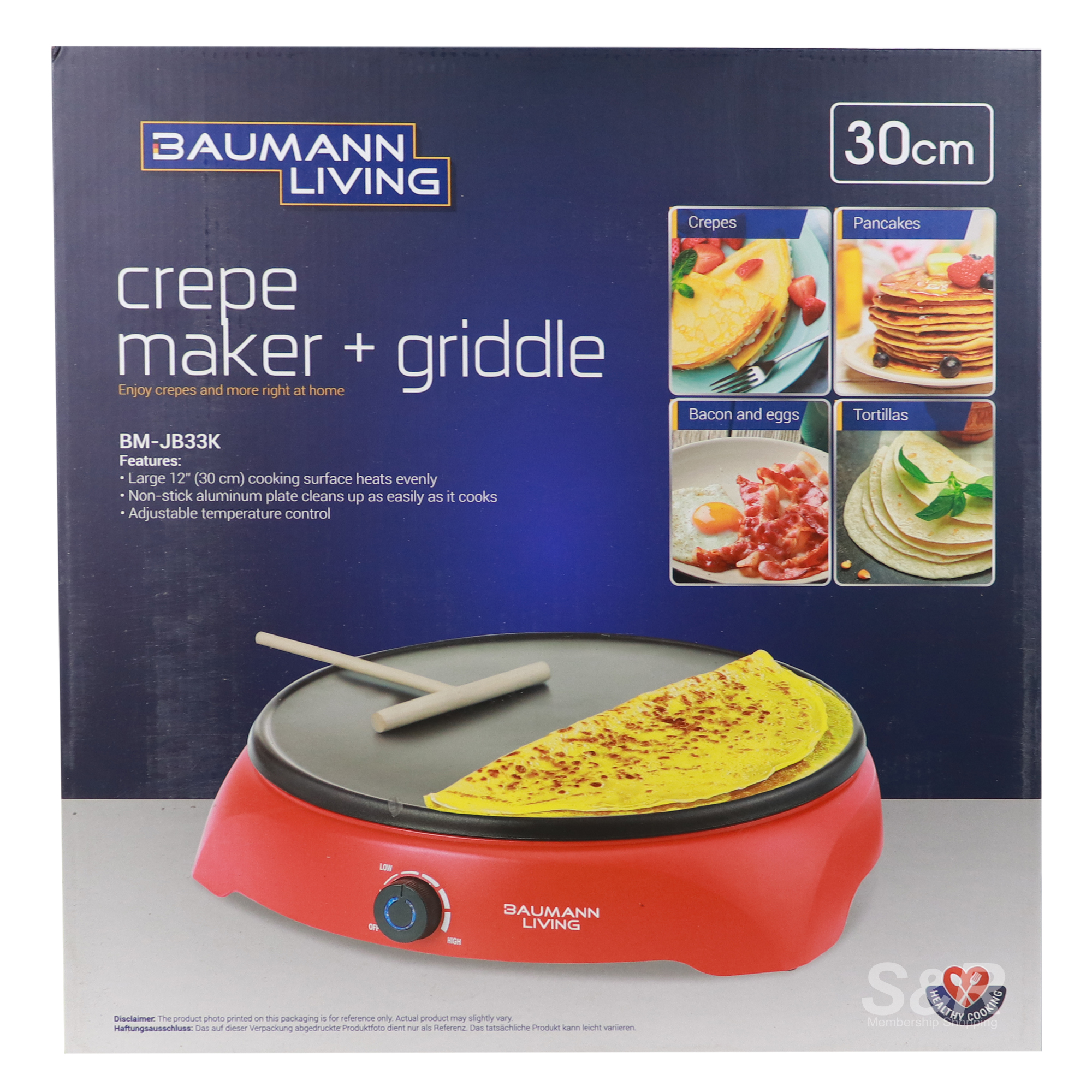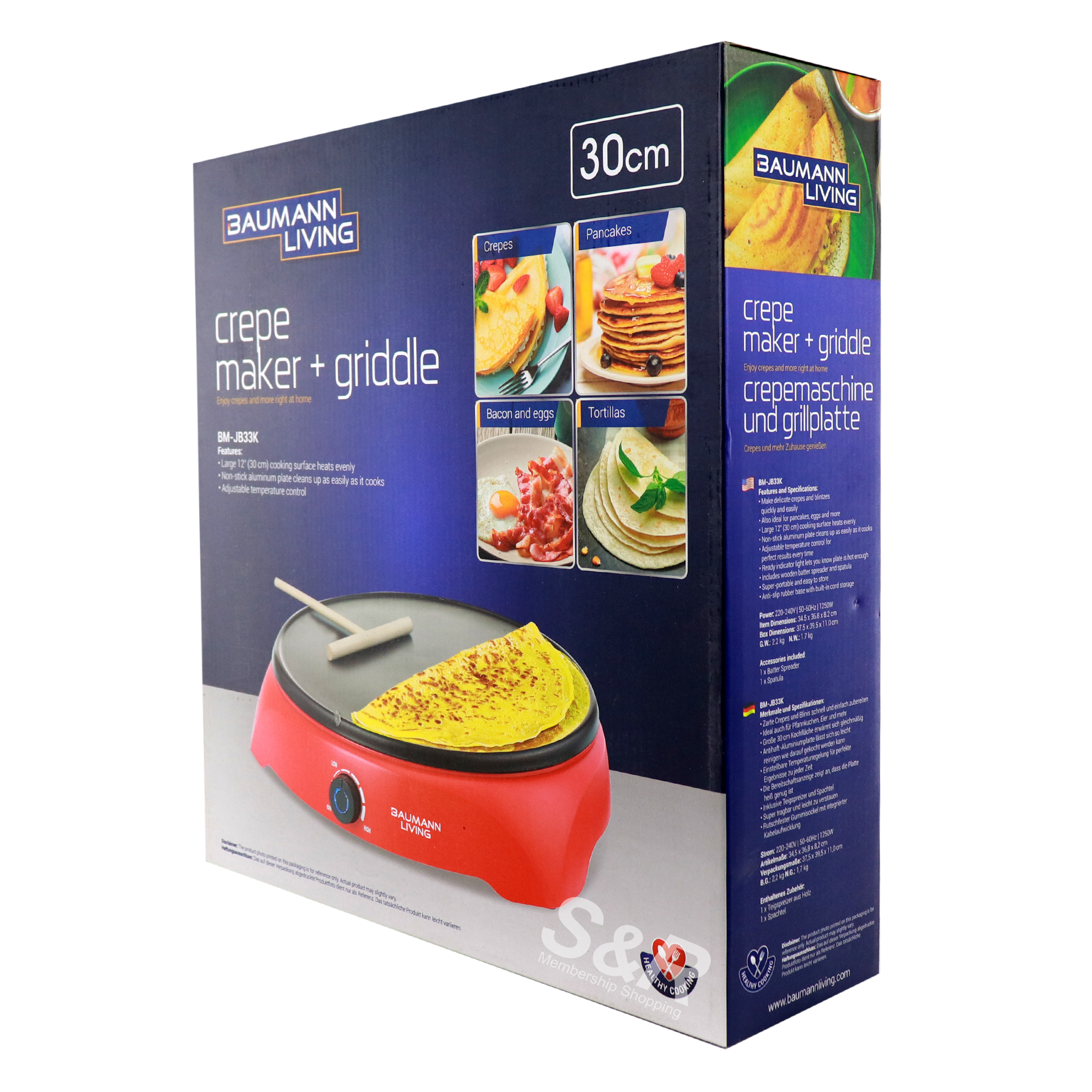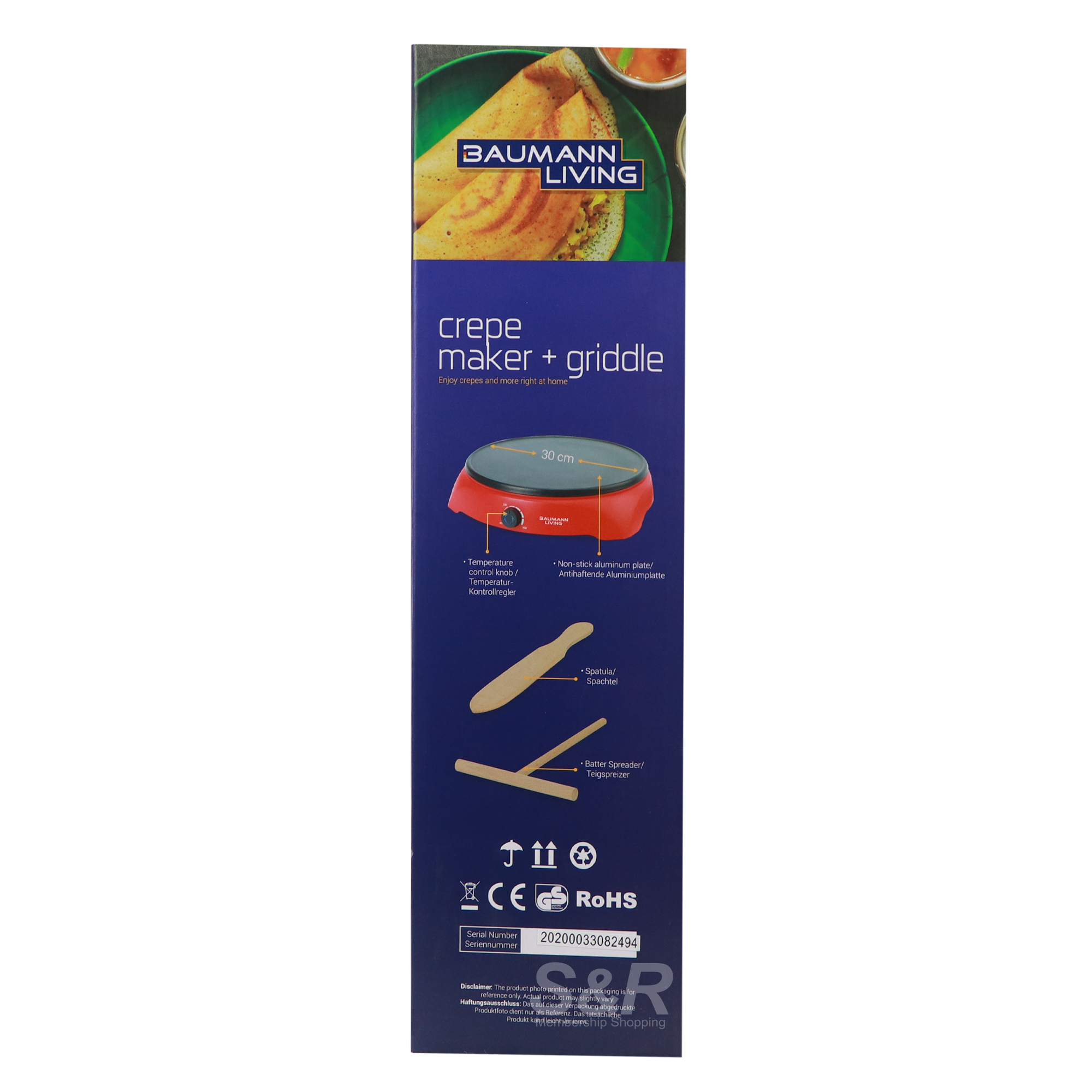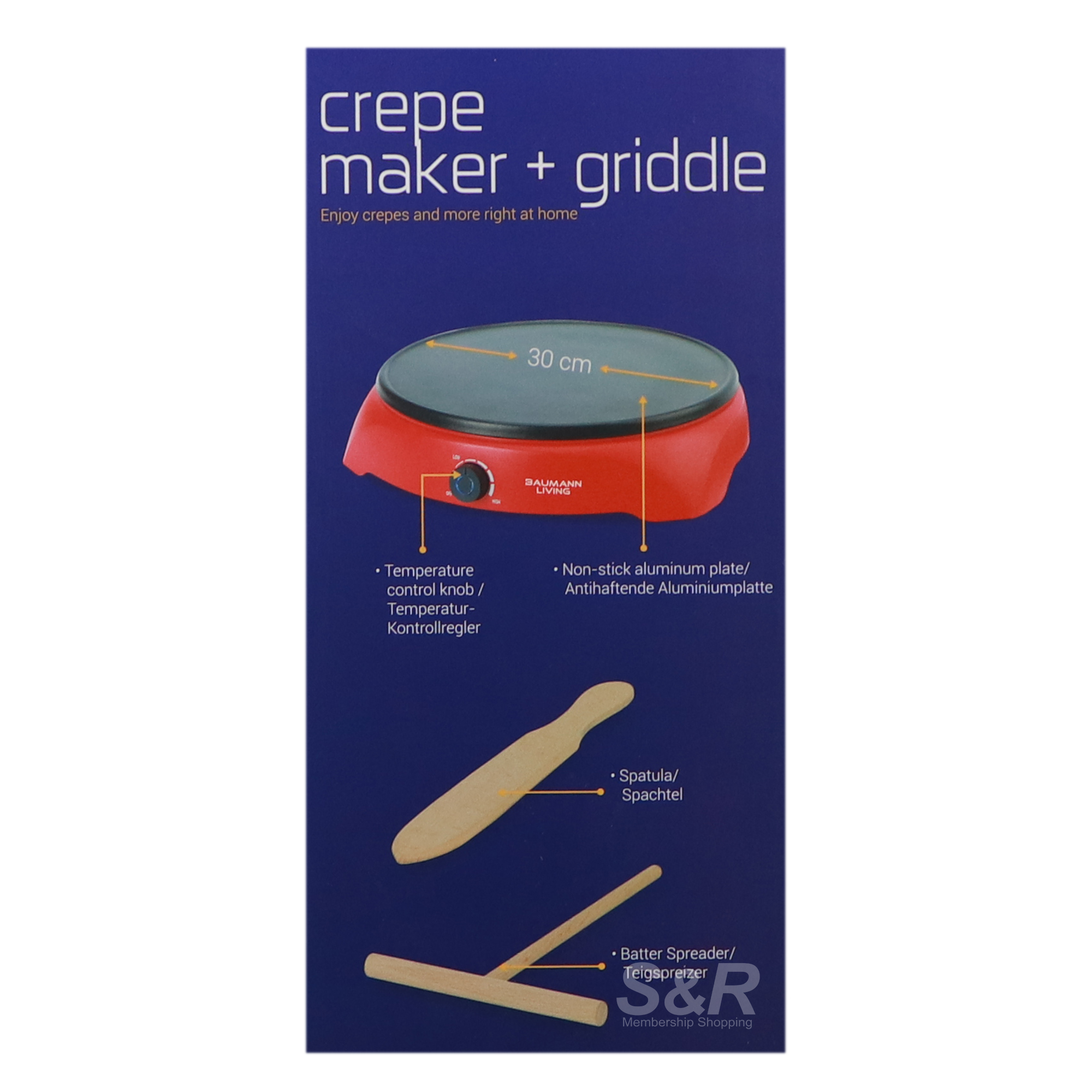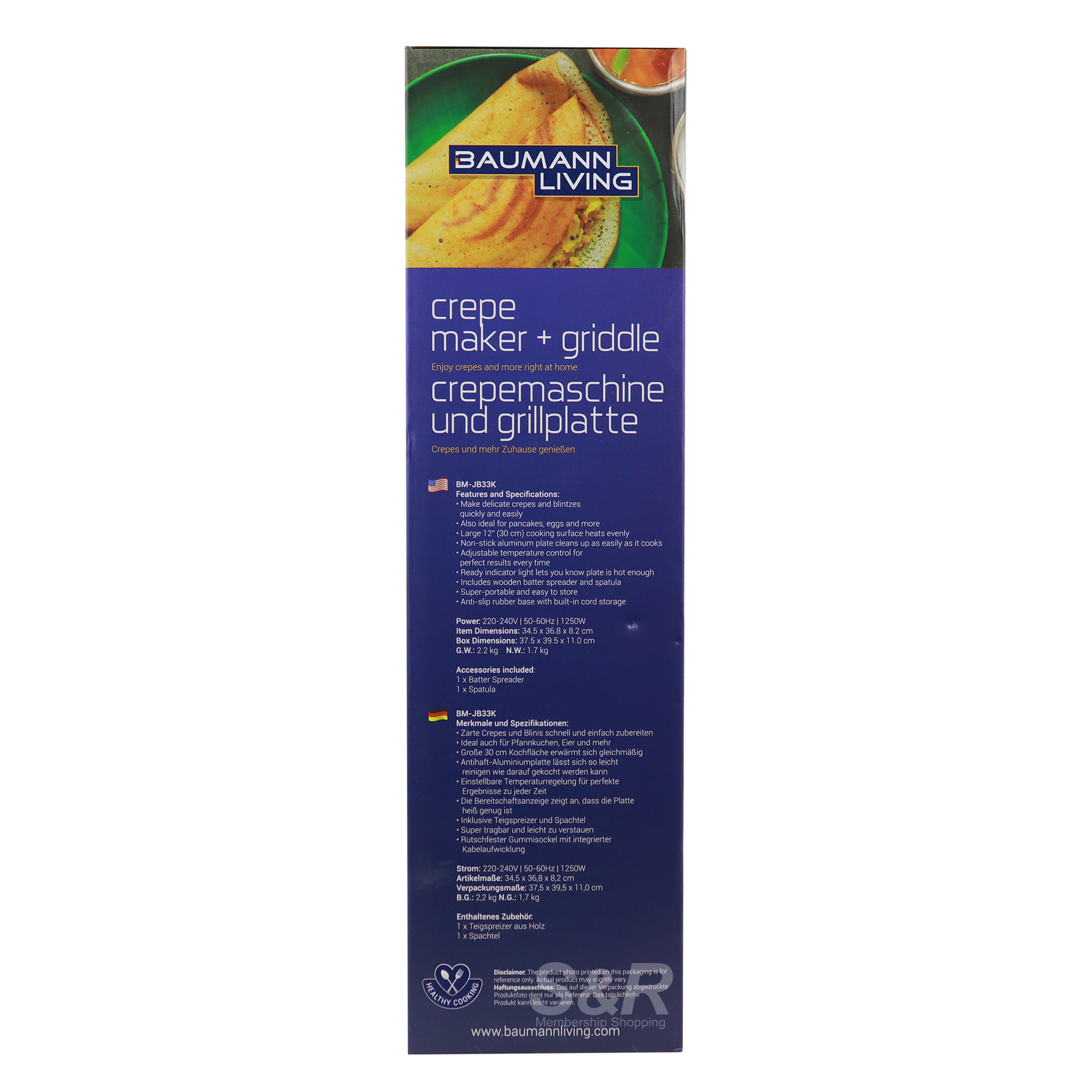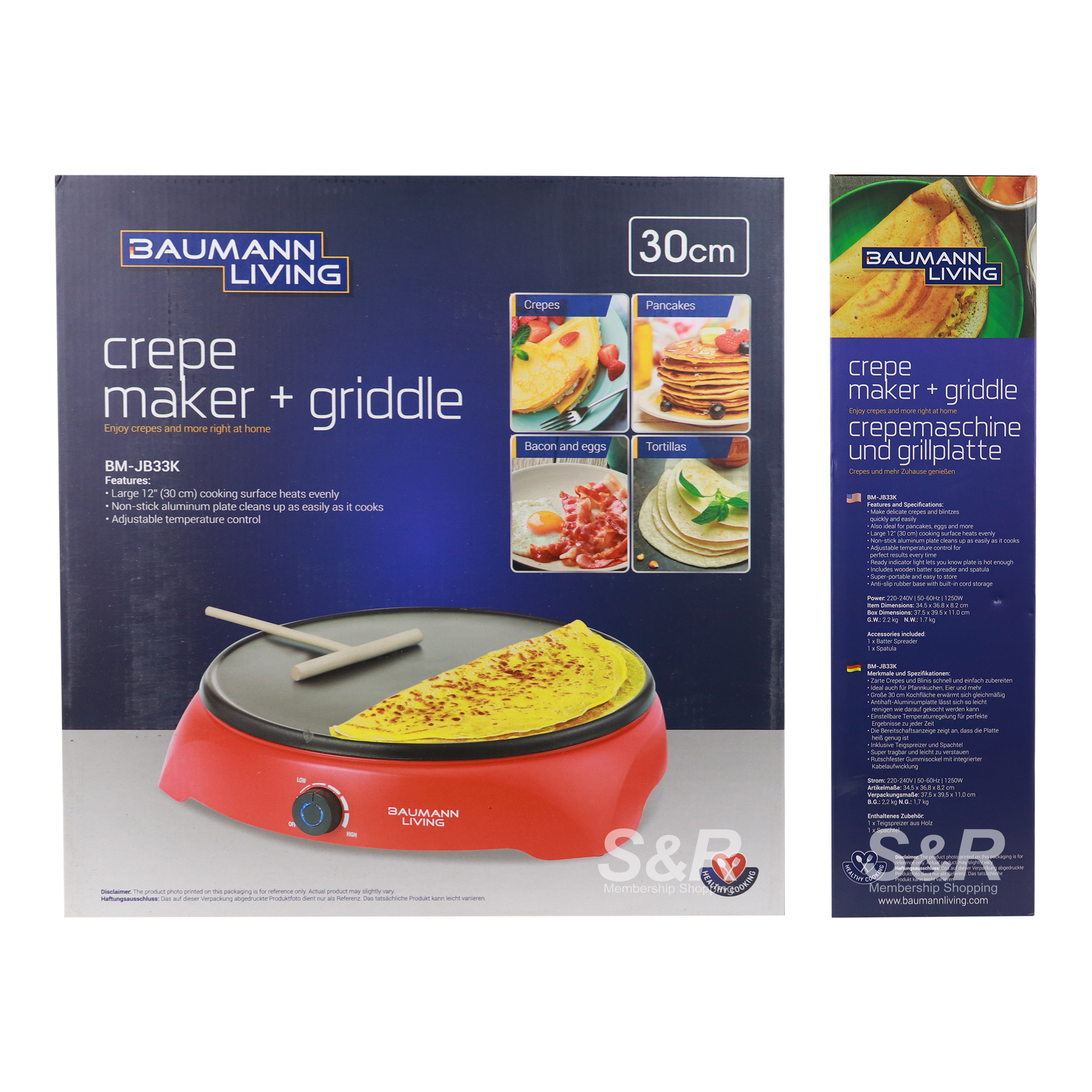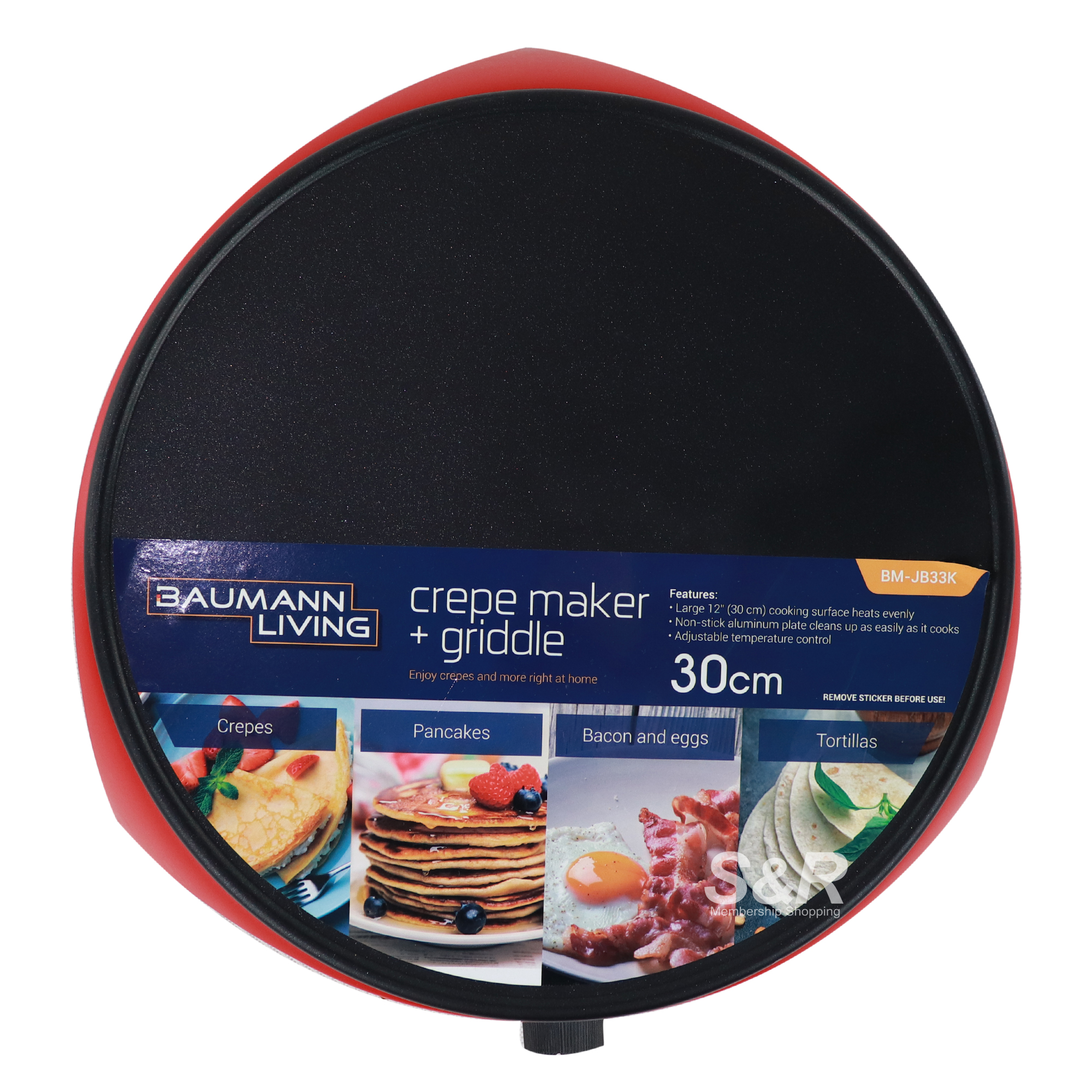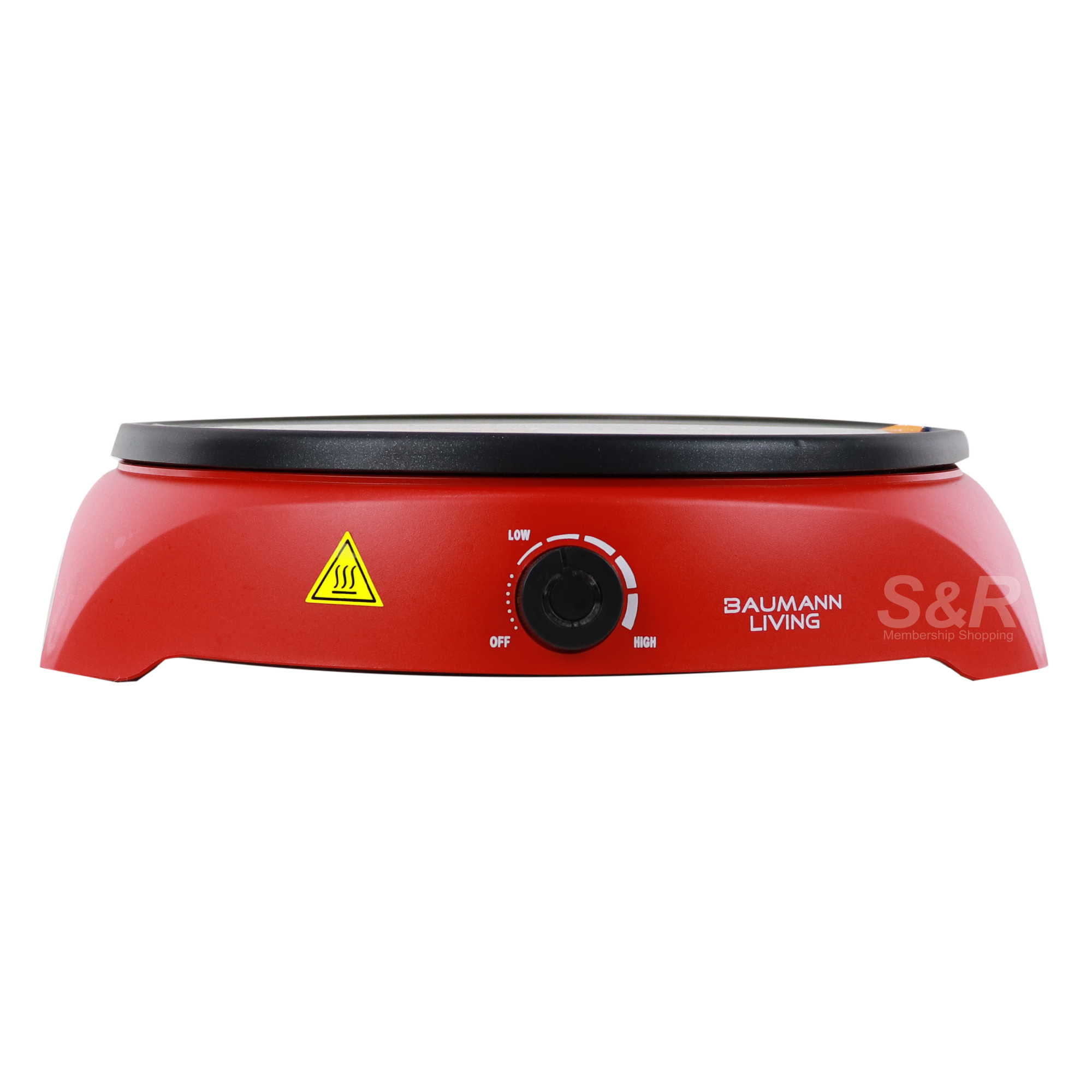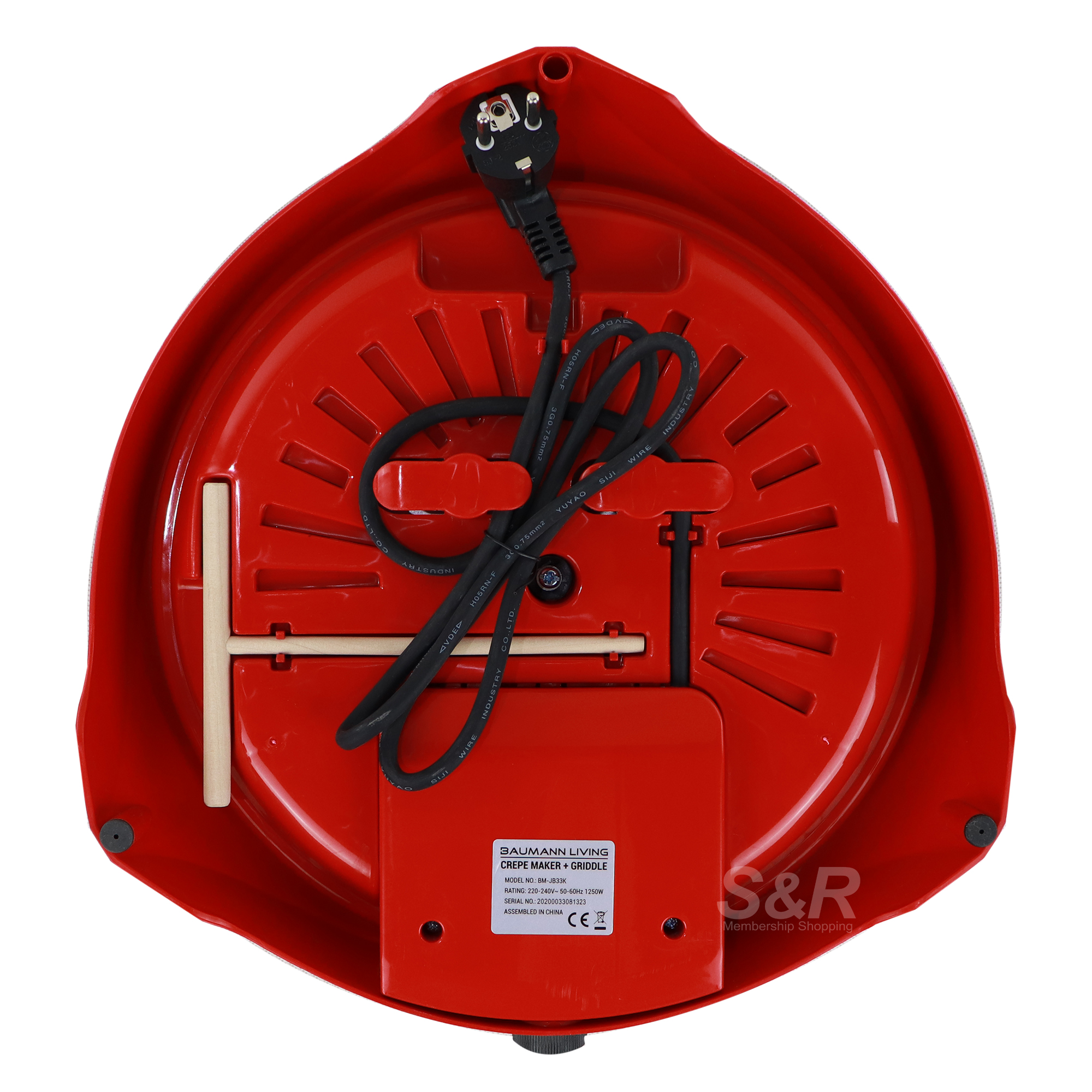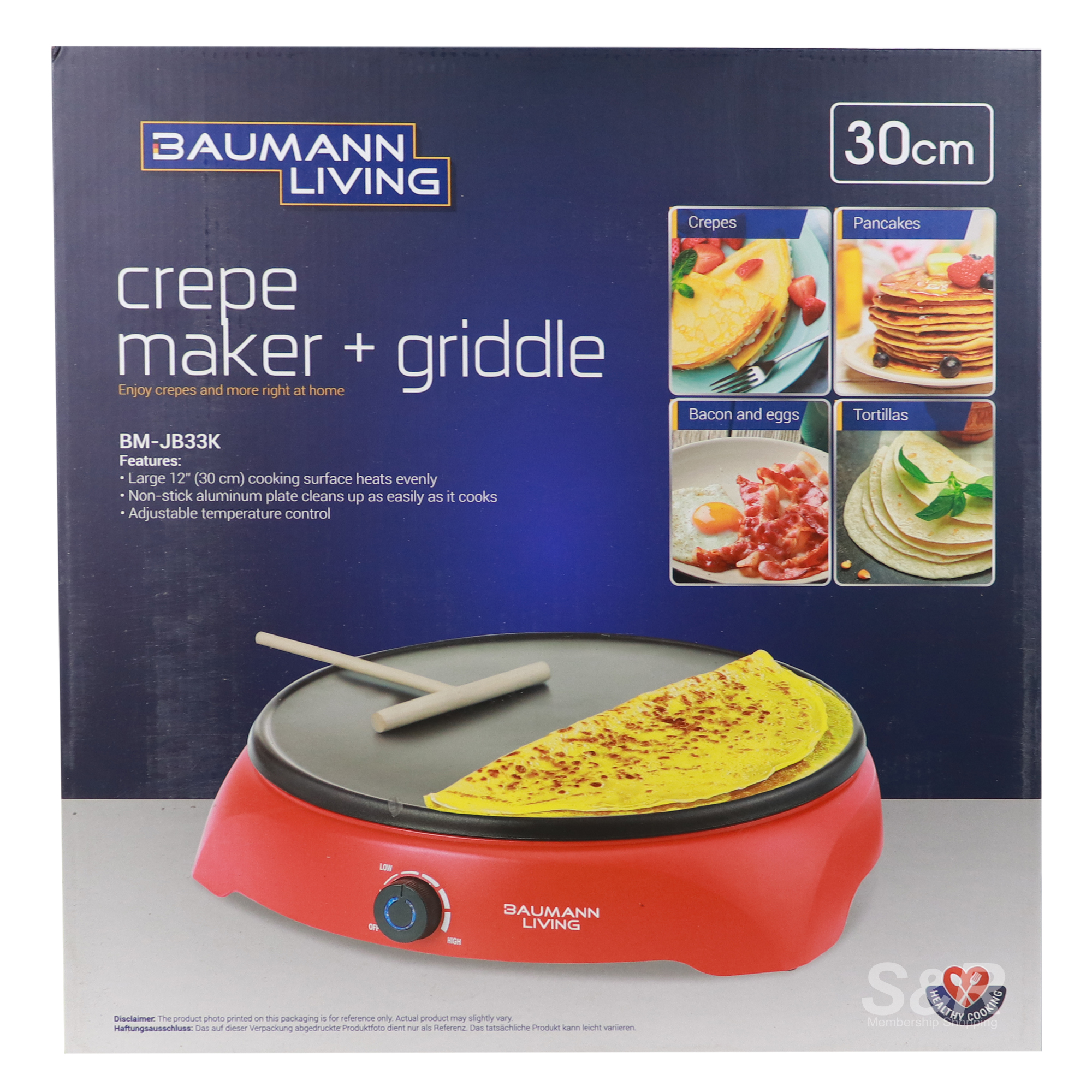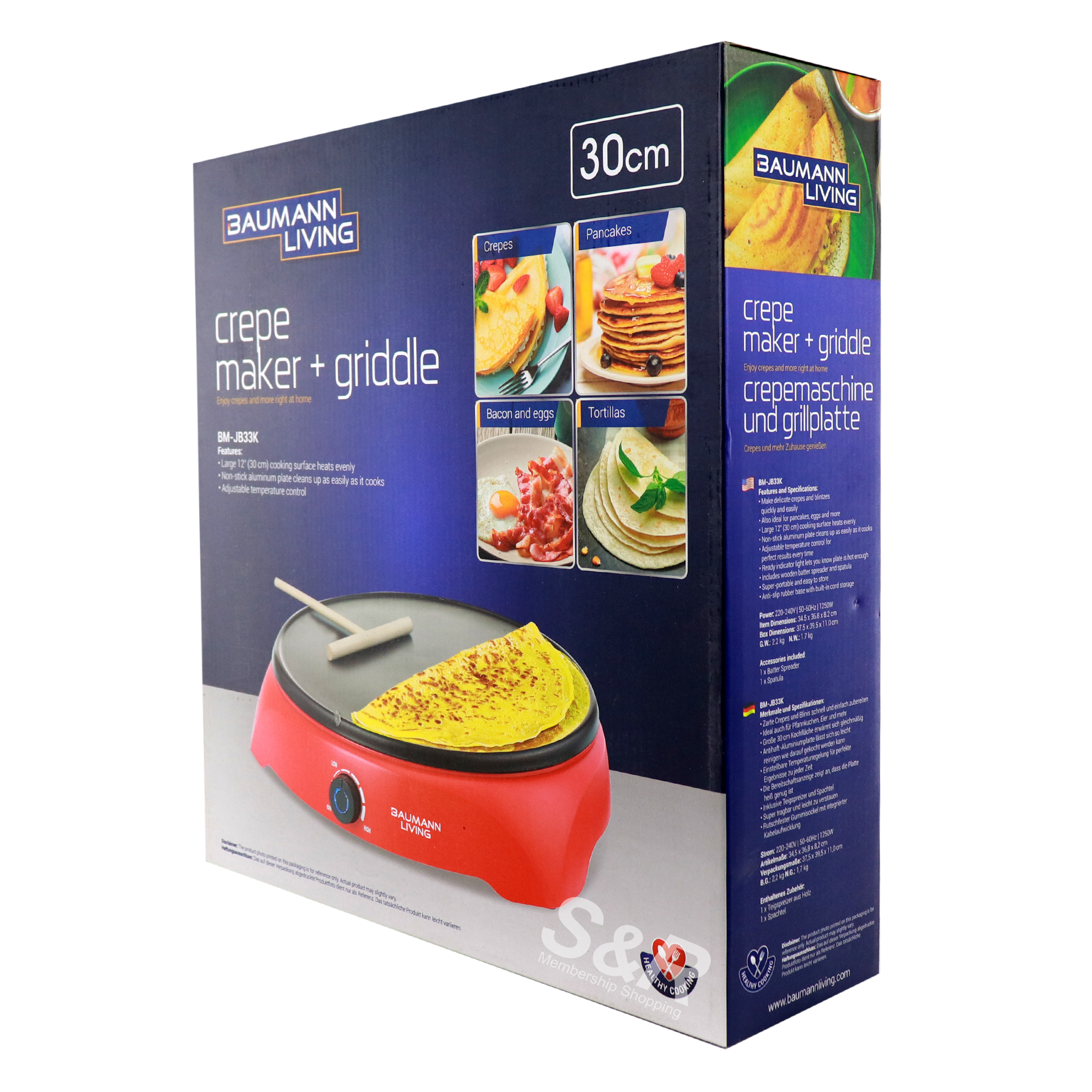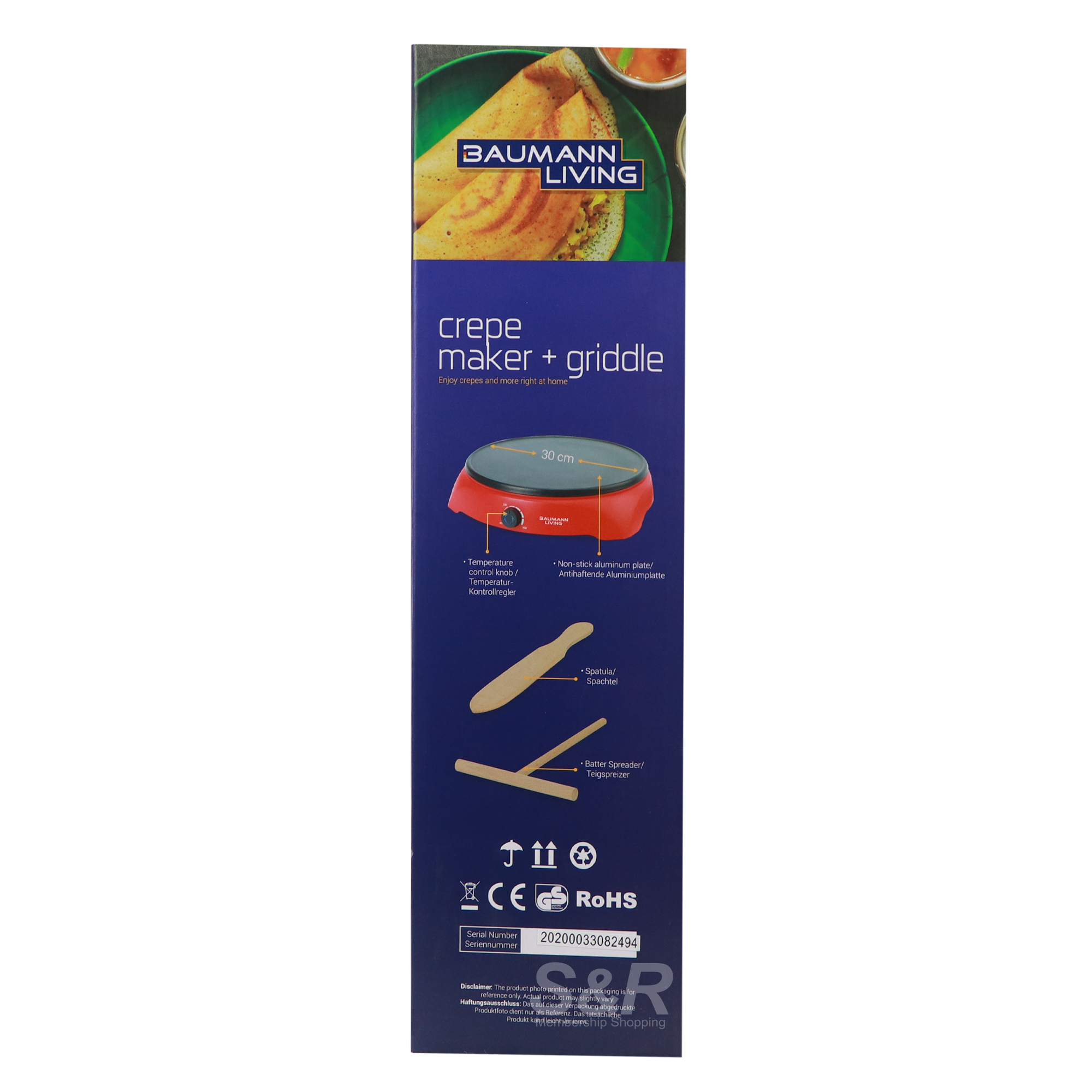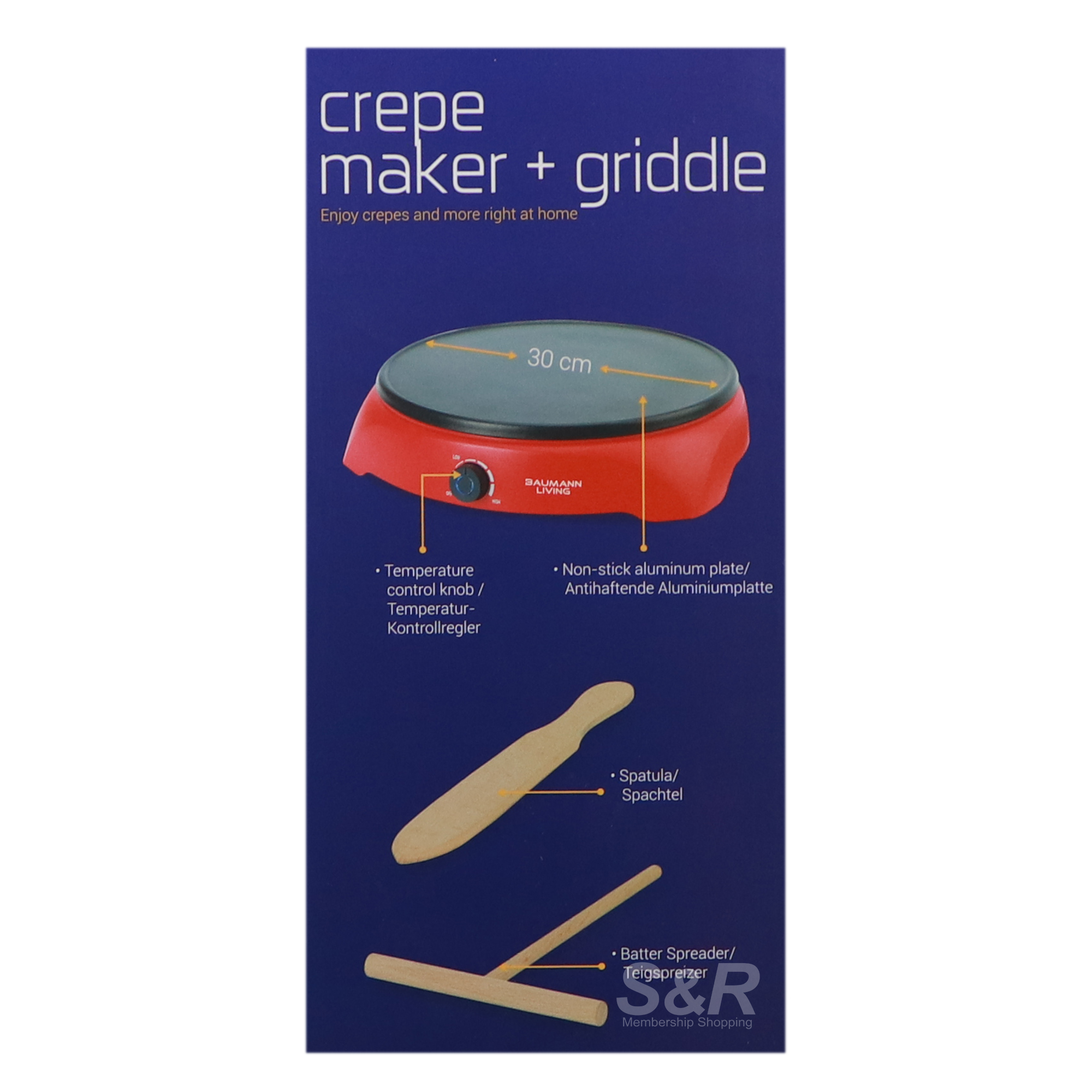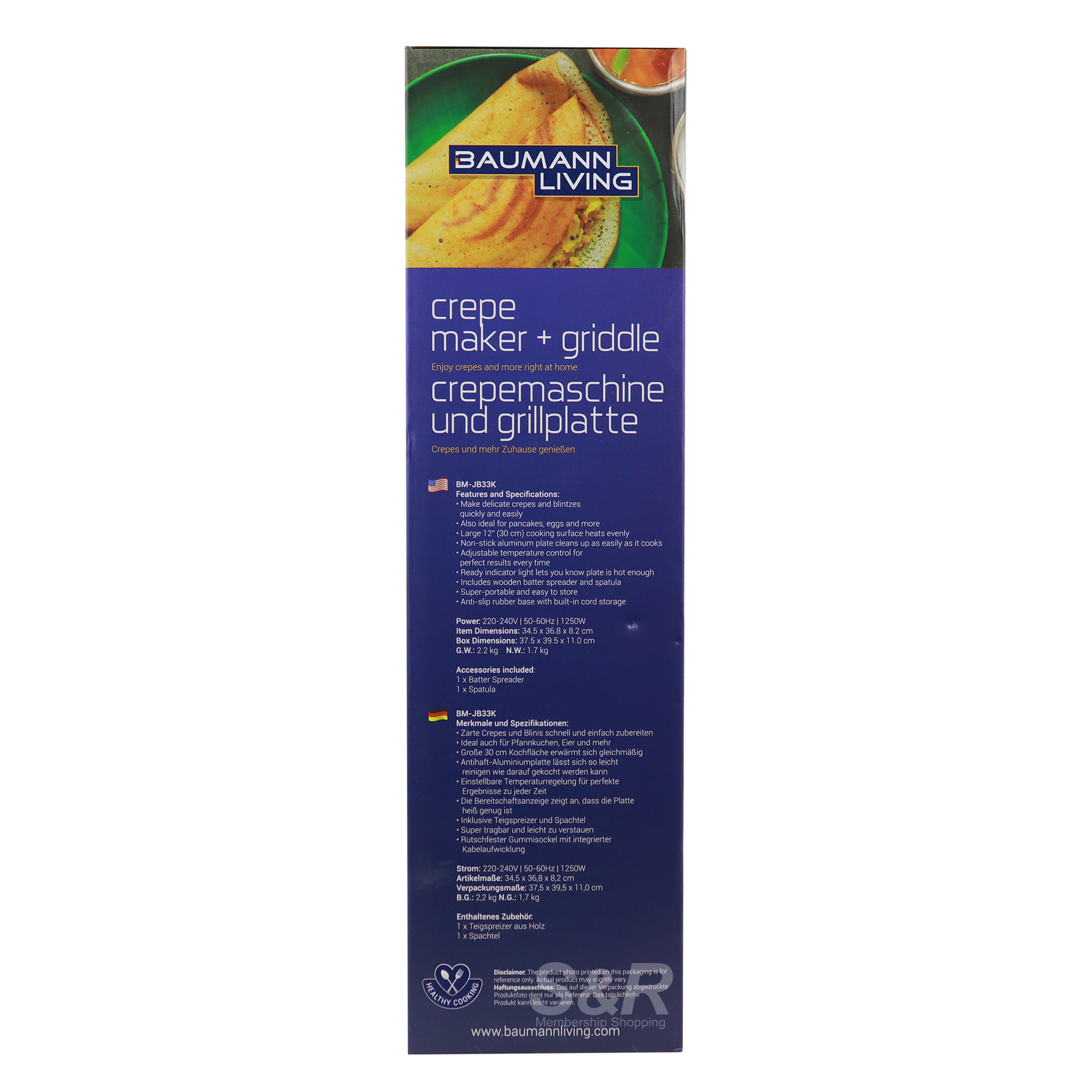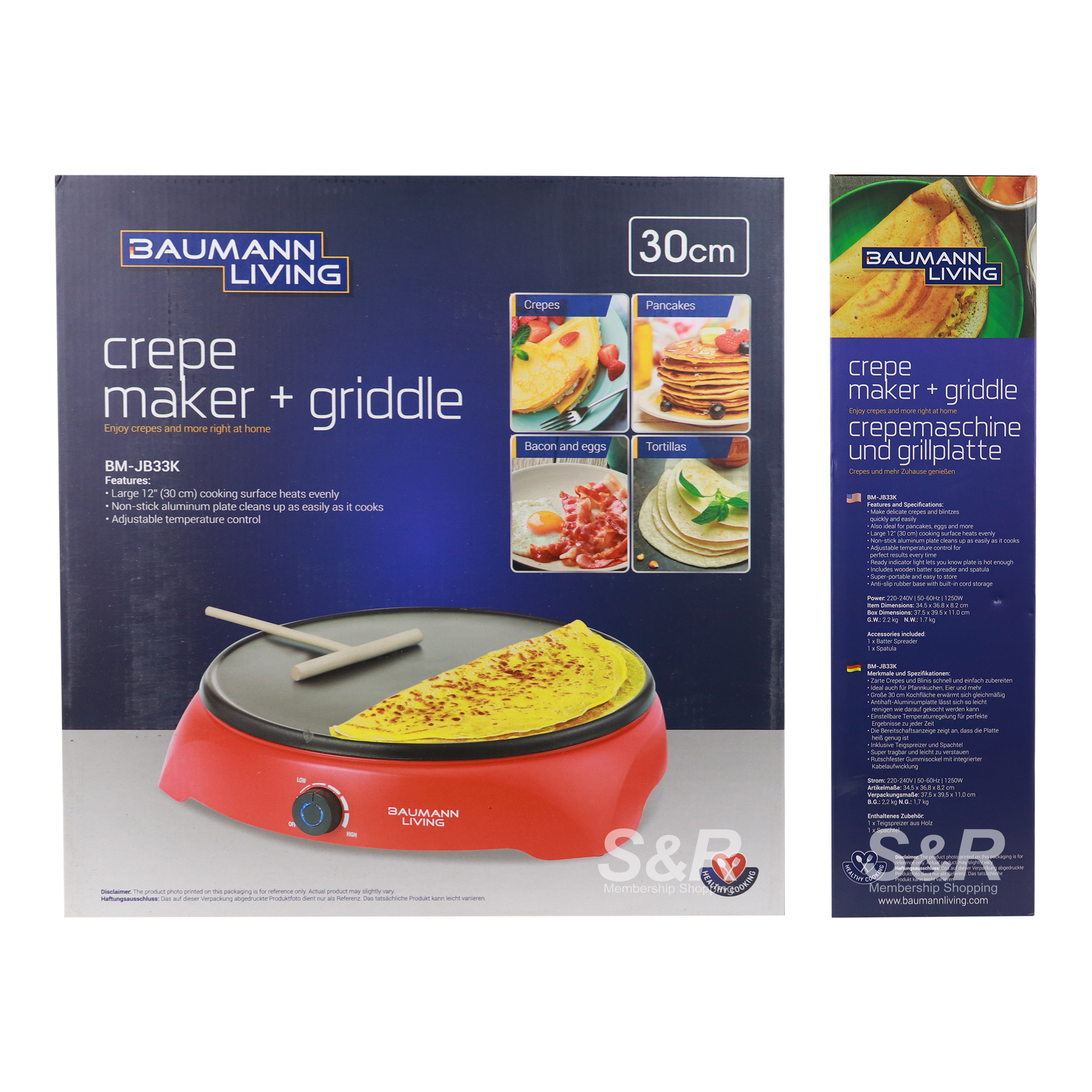 Baumann Living Crepe Maker + Griddle BM-JB33K
Features:
Single Item
Crepe Maker and Griddle in 1 box
Large 12-inch cooking surface with non-stick aluminum plate for easy cleaning
Adjustable temperature control
For crepes, pancakes, bacon and eggs, tortilla
Actual Weight: 2 KGs
Product Dimensions: 15 x 4.5 x 15.5
---
Make a hearty meal whenever you have the time to prep one for yourself. Make your favorite desserts, even your classic english breakfast with Baumann Living Crepe Maker and Griddle. This trusty cooking equipment is here to make your crepe cooking--or any thin dish cooking, easier and faster.

Now, you can cook your favorite crispy tortilla, thin and airy crepe, savory eggs and bacon, and even your fluffy pancakes with this cute and sturdy cooking equipment. It's easy-to-use and it's easy-to-clean as it has a built-in non-stick aluminum plating, making sure all your cooked dishes will flawlessly be lifted from your griddle. Get yours now at S&R Membership Shopping!

Place in a secured area without obstructions.

Check its functions before using.

Double check items for defects before using.

Make sure to check it at least twice a month for maximum performance and efficiency.