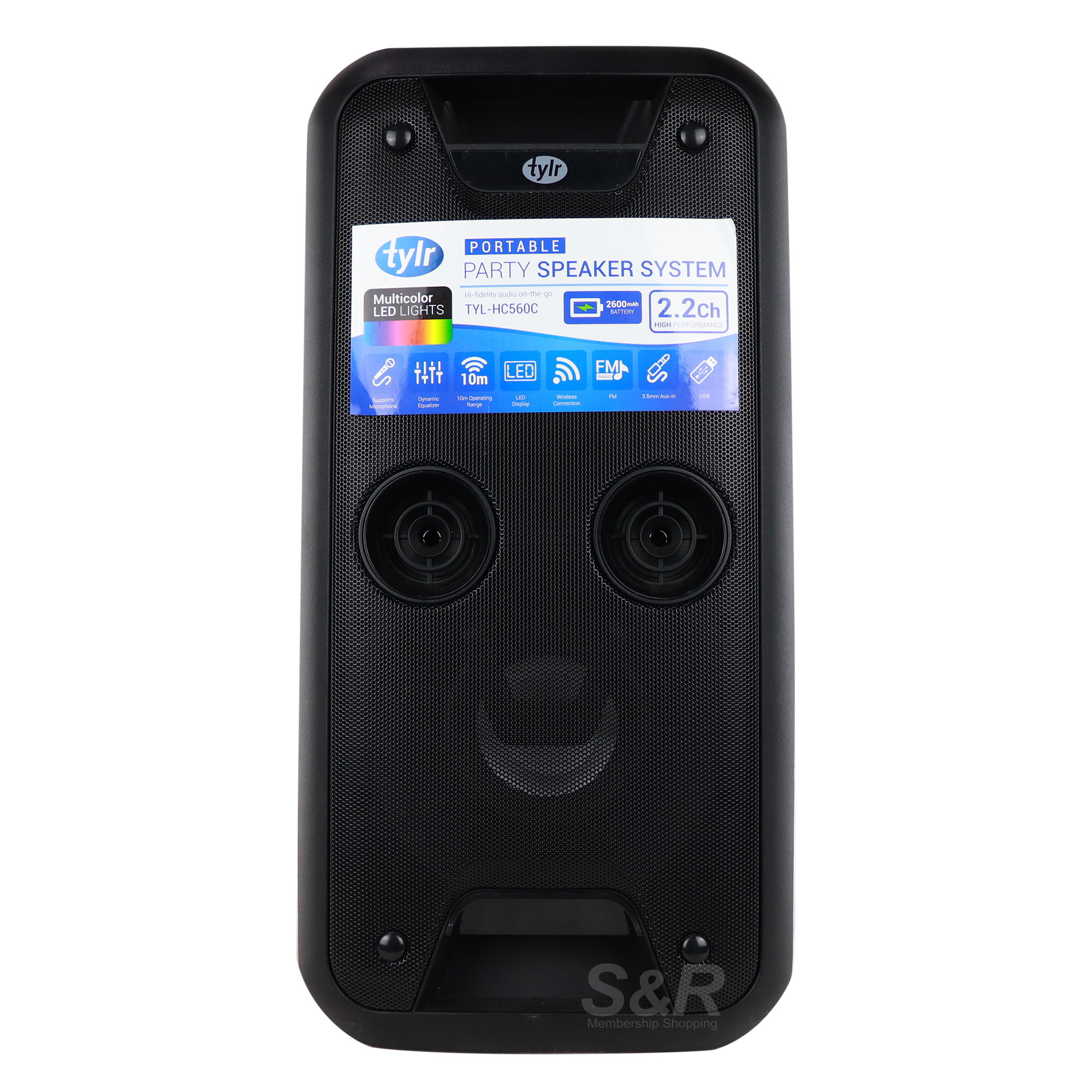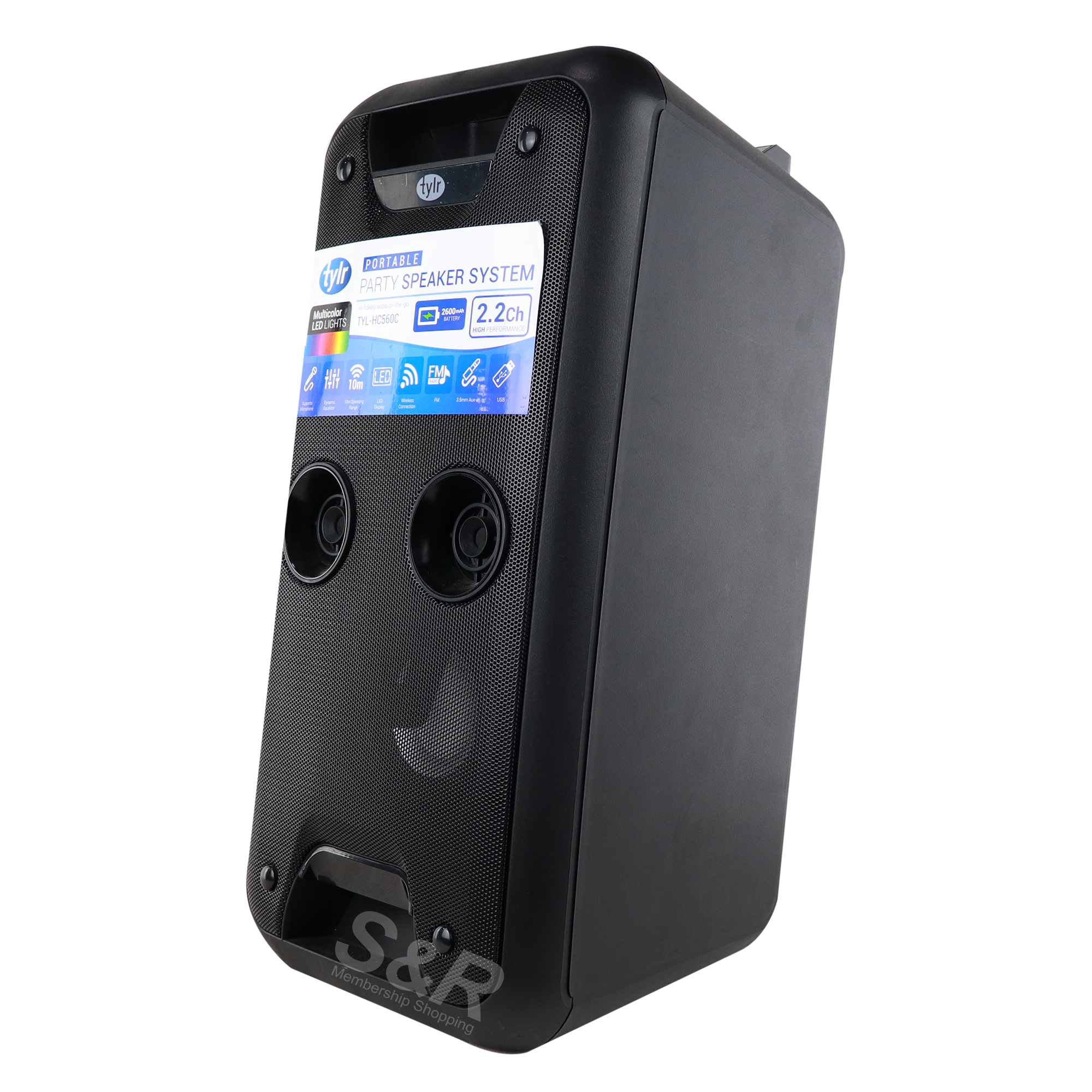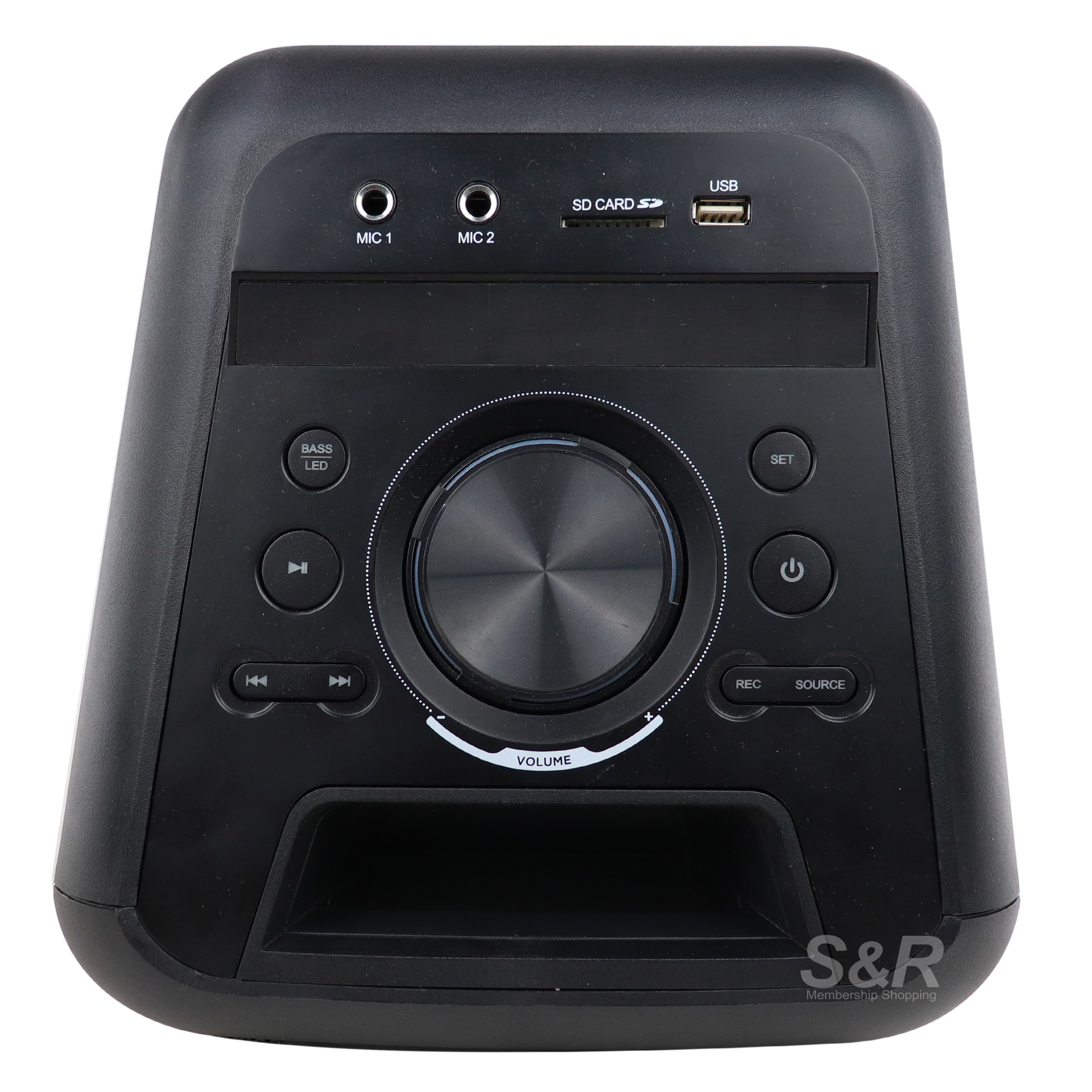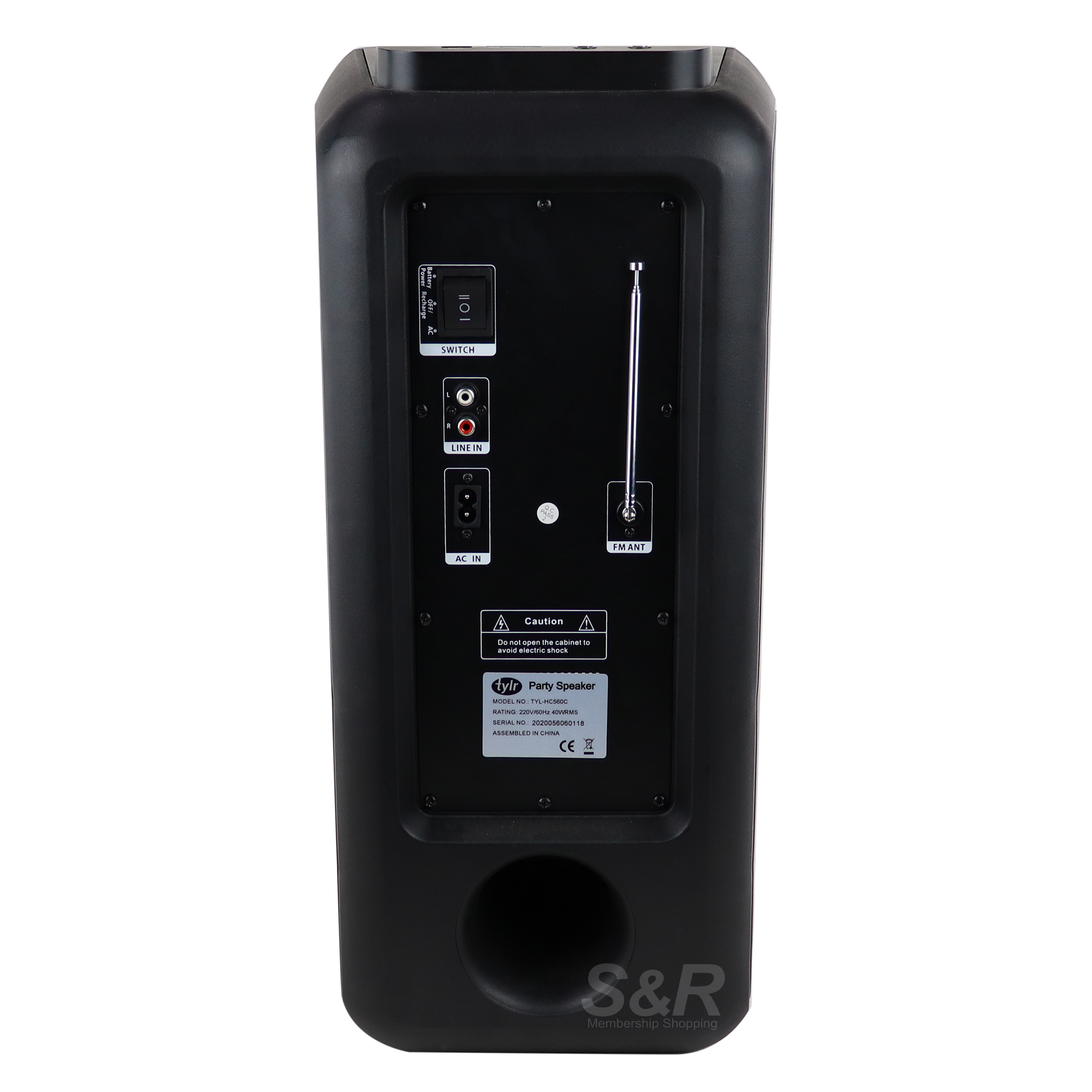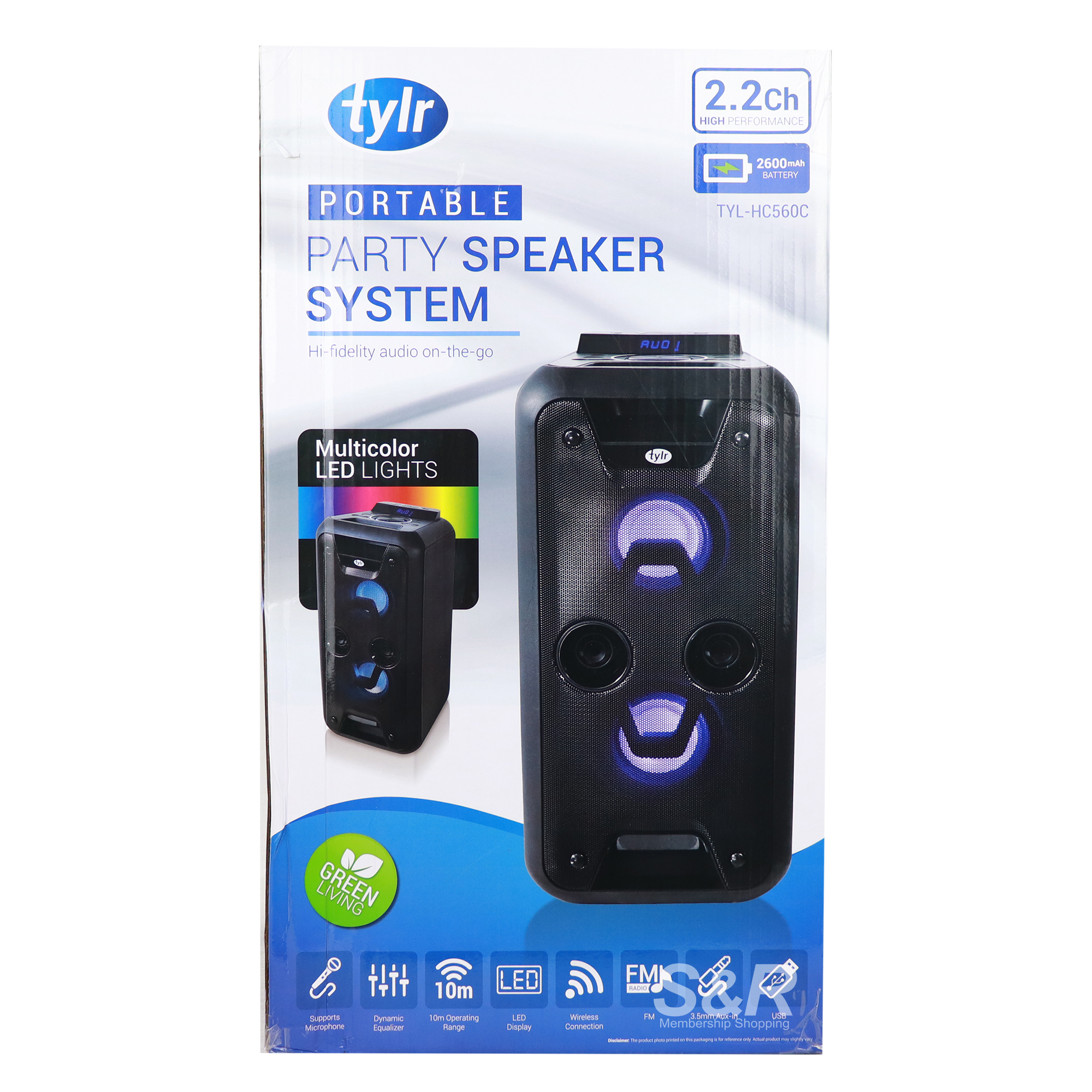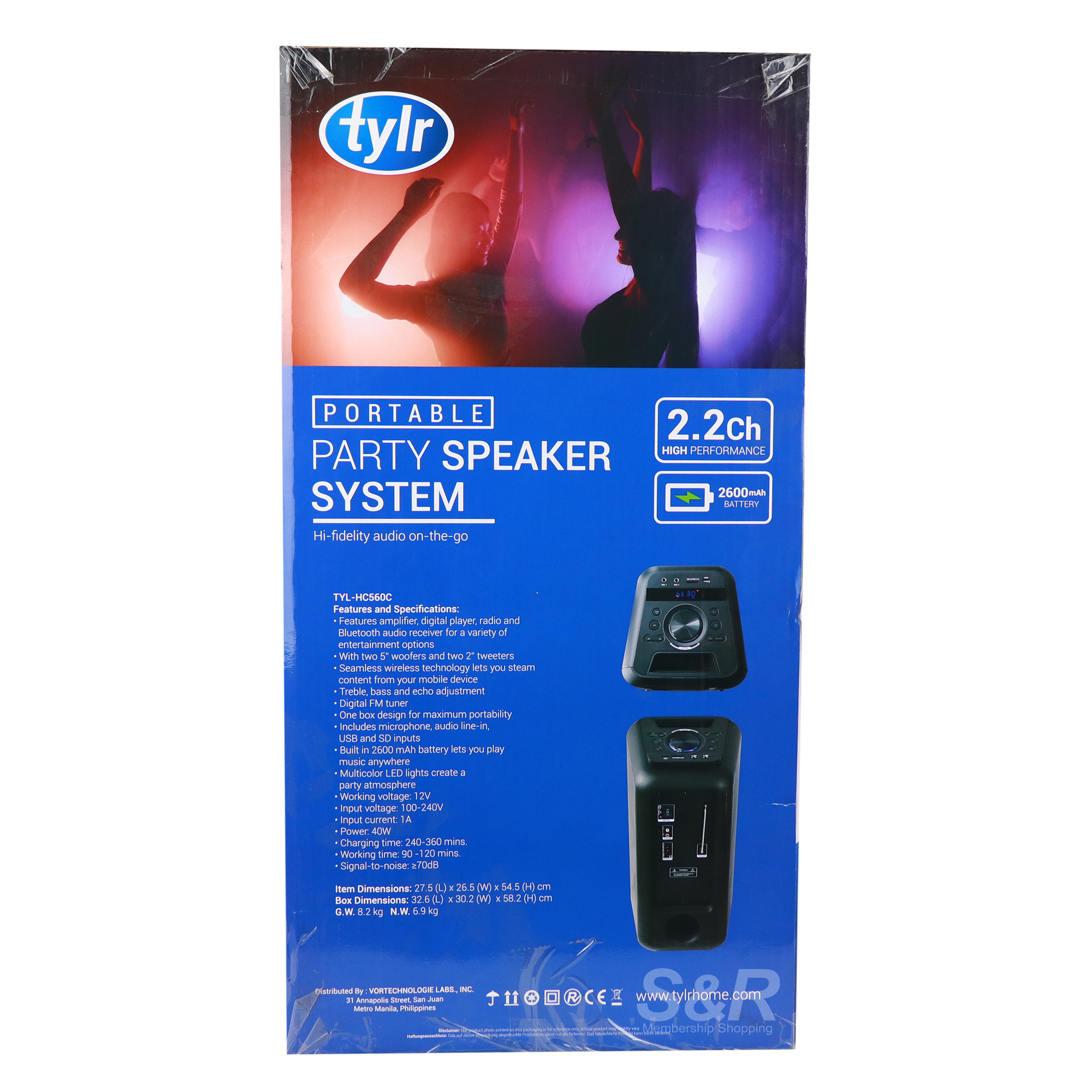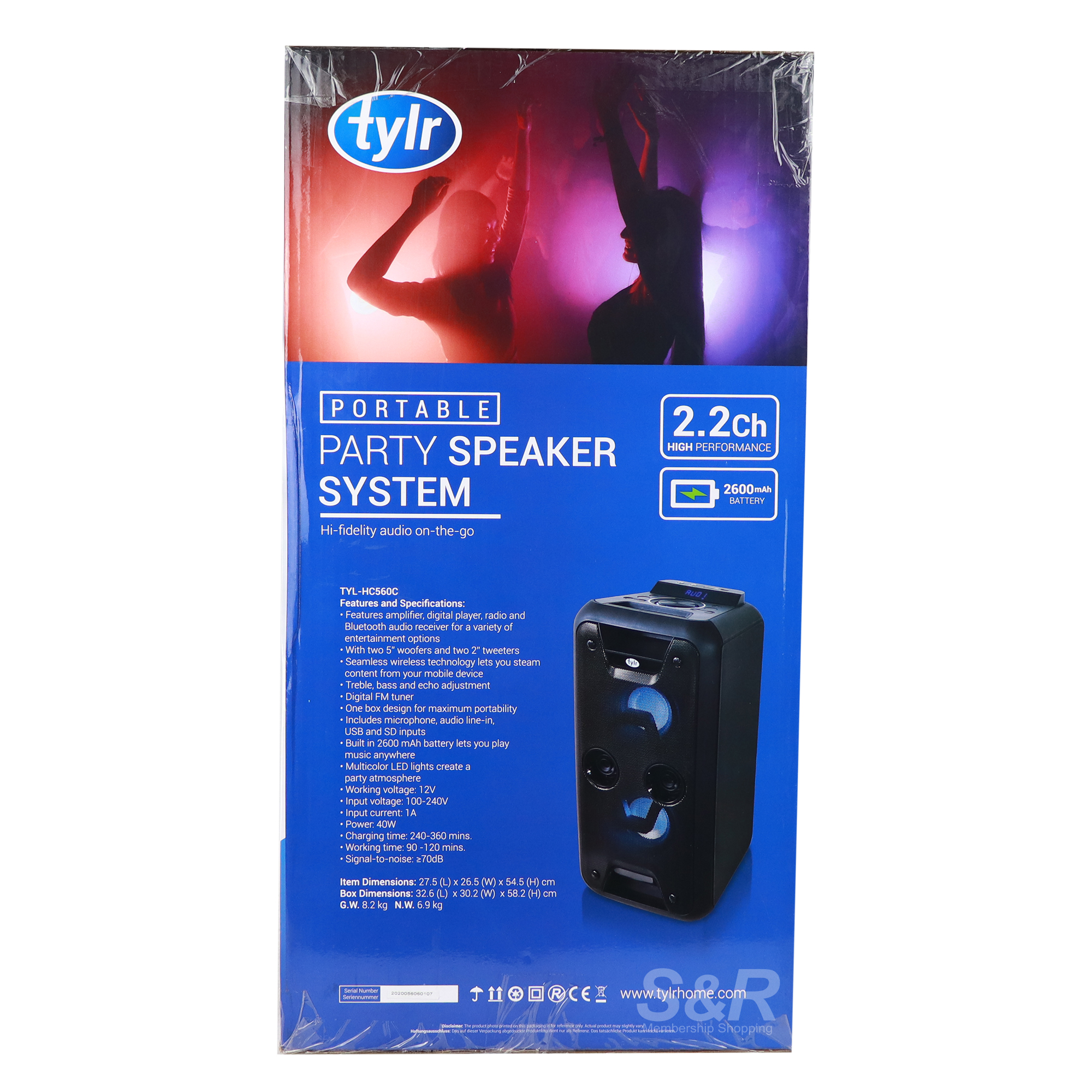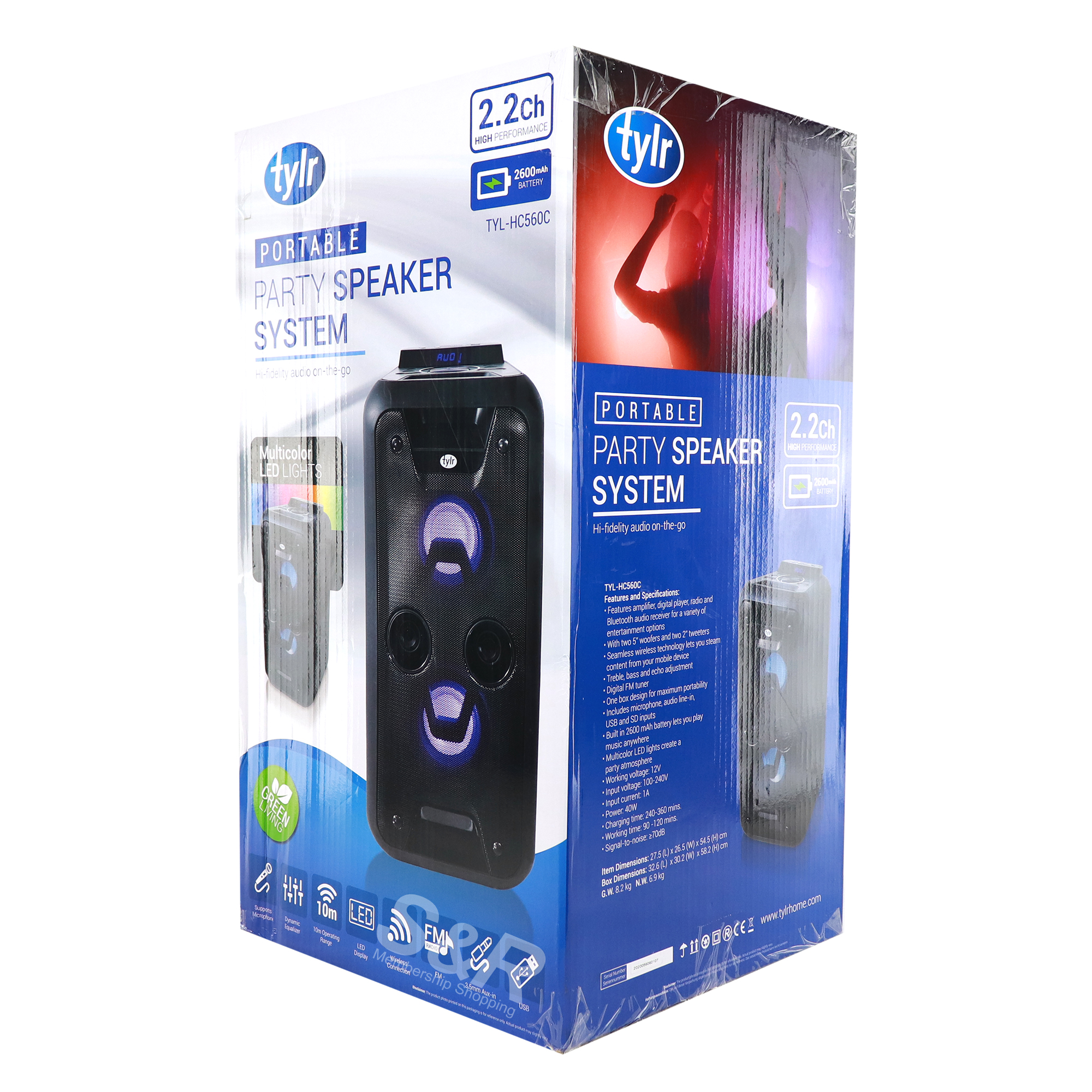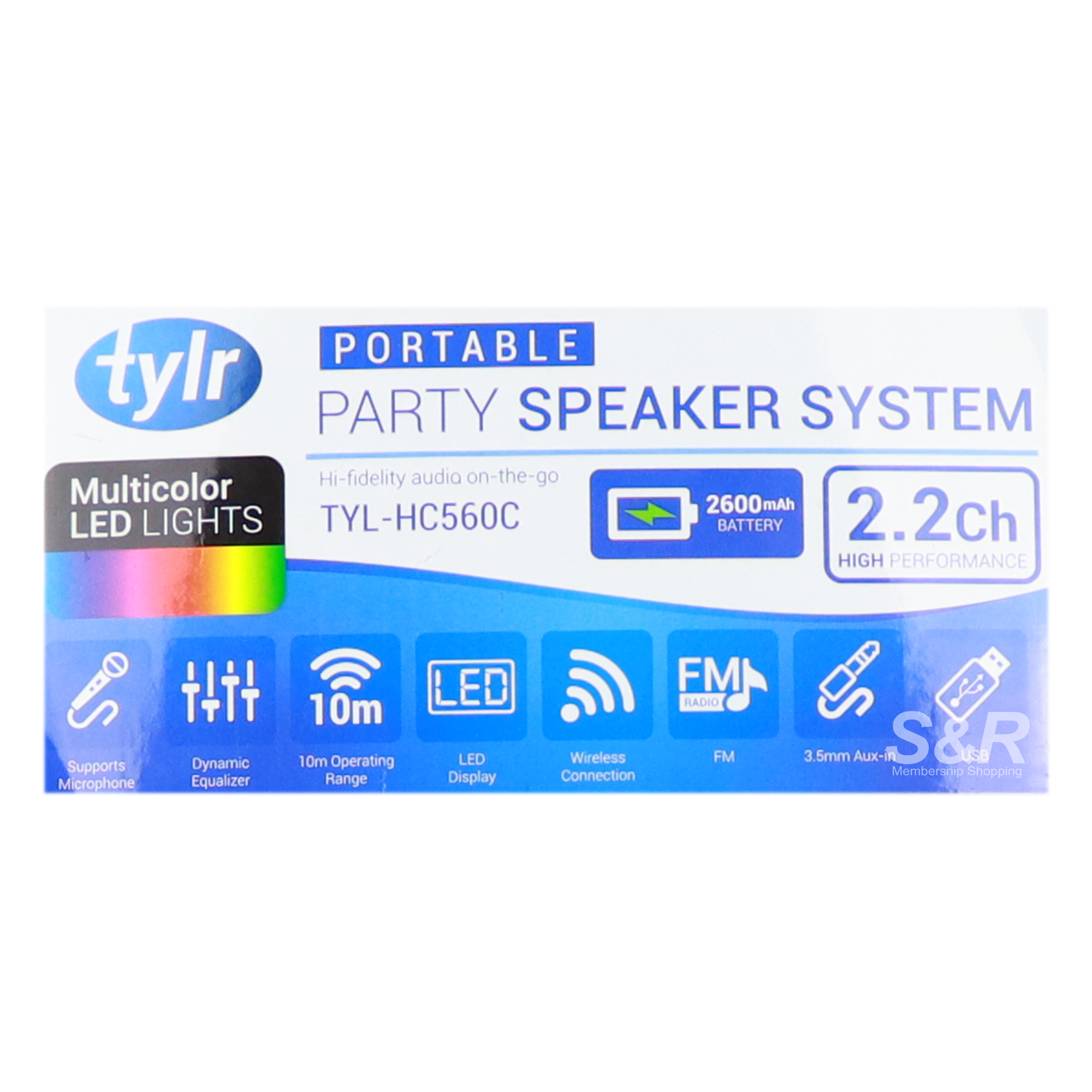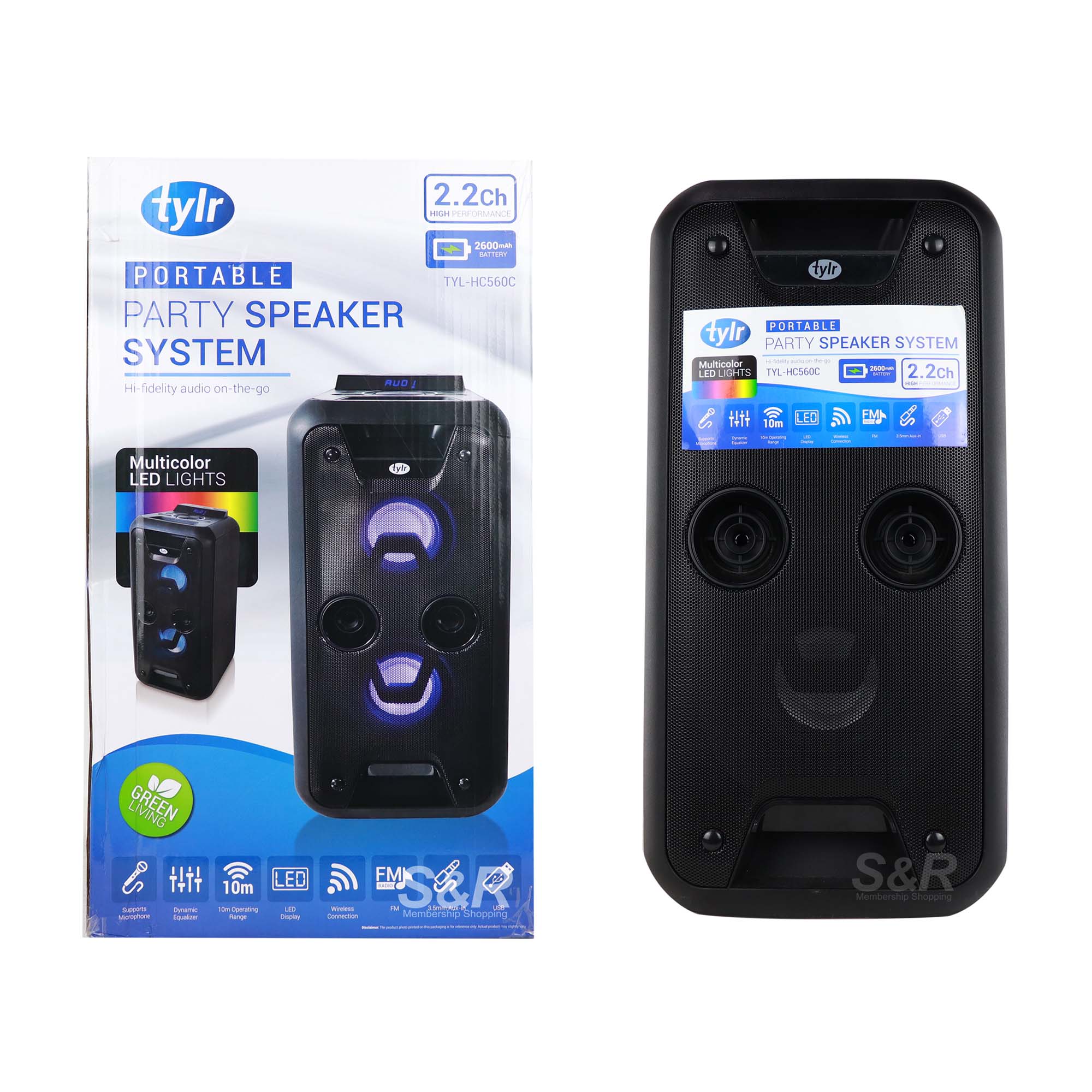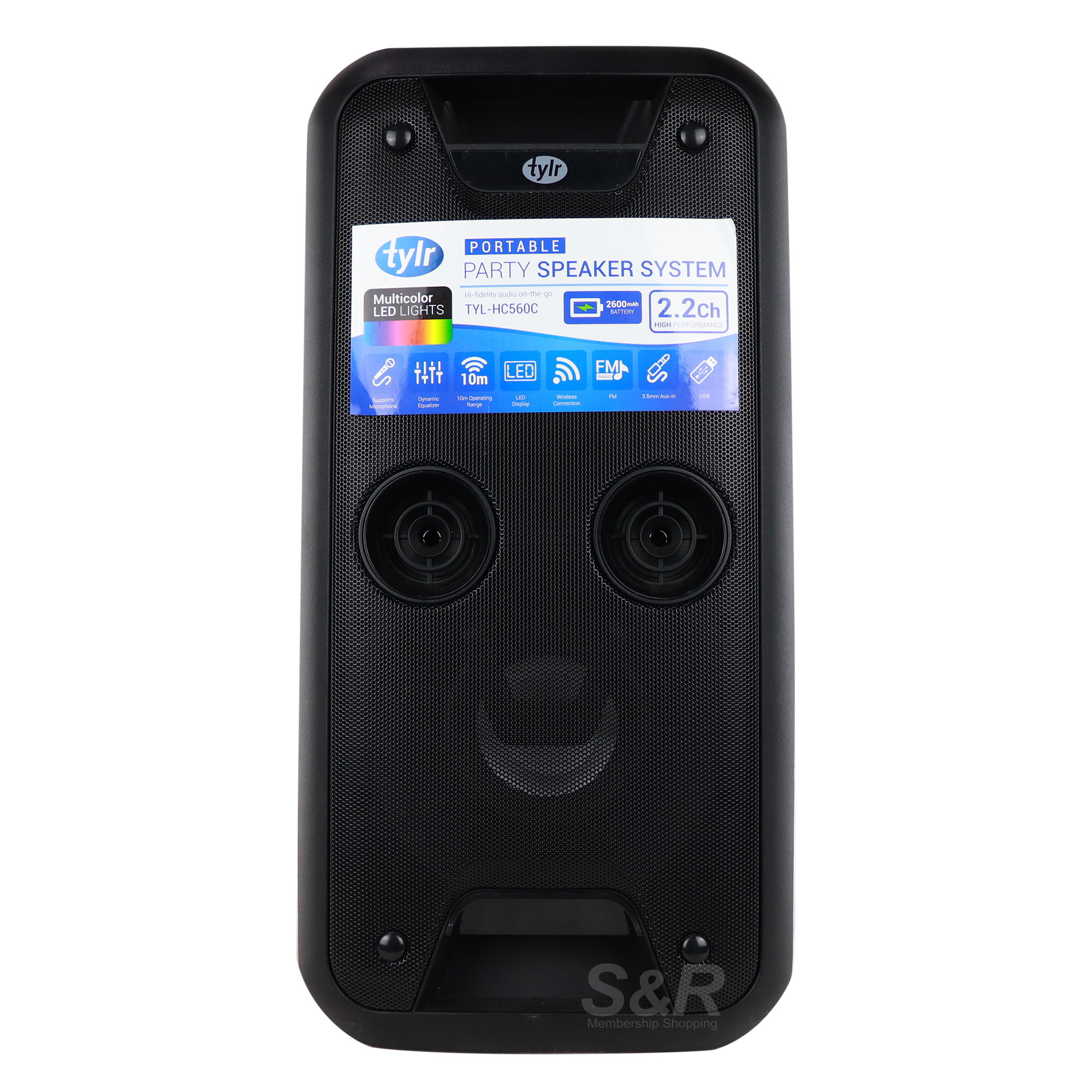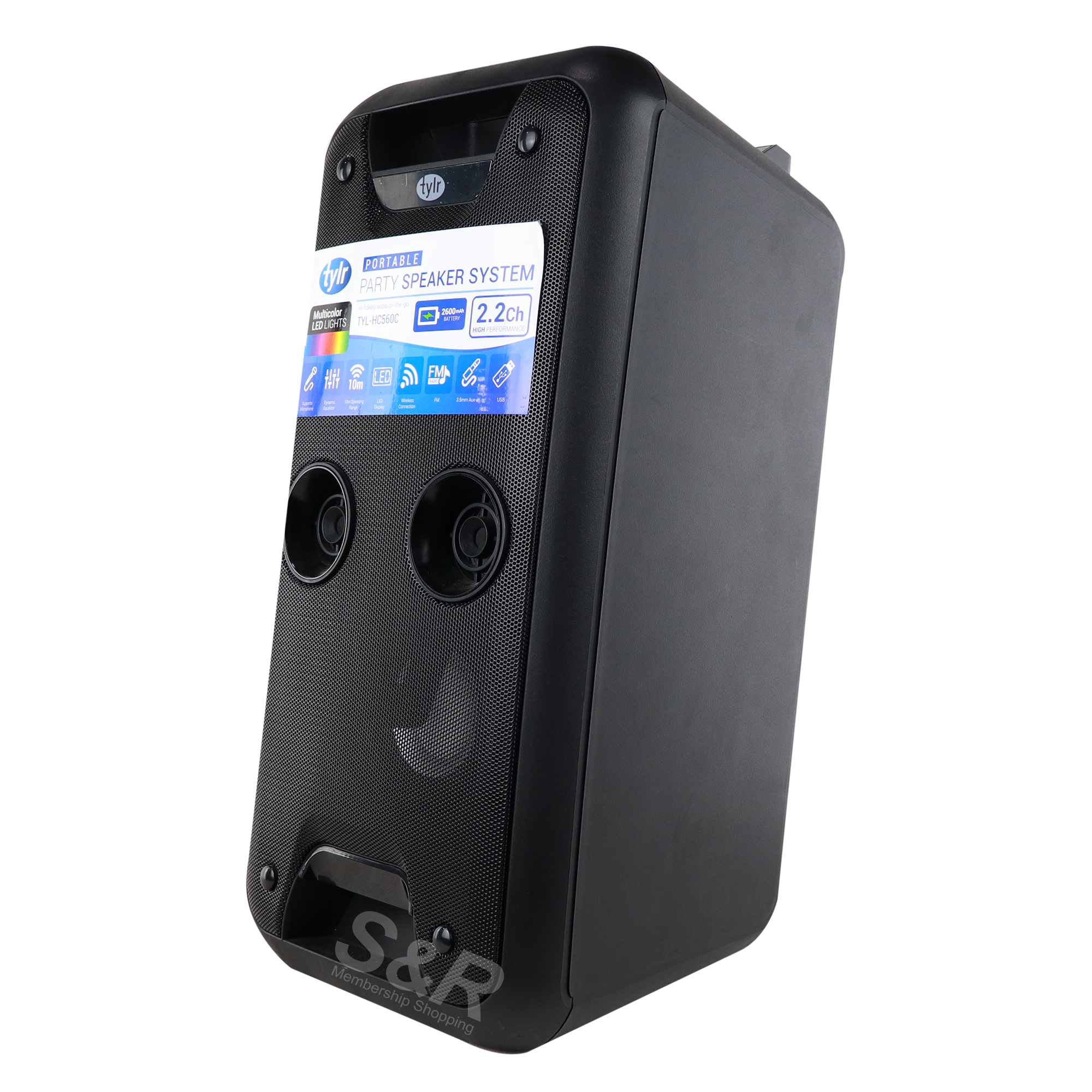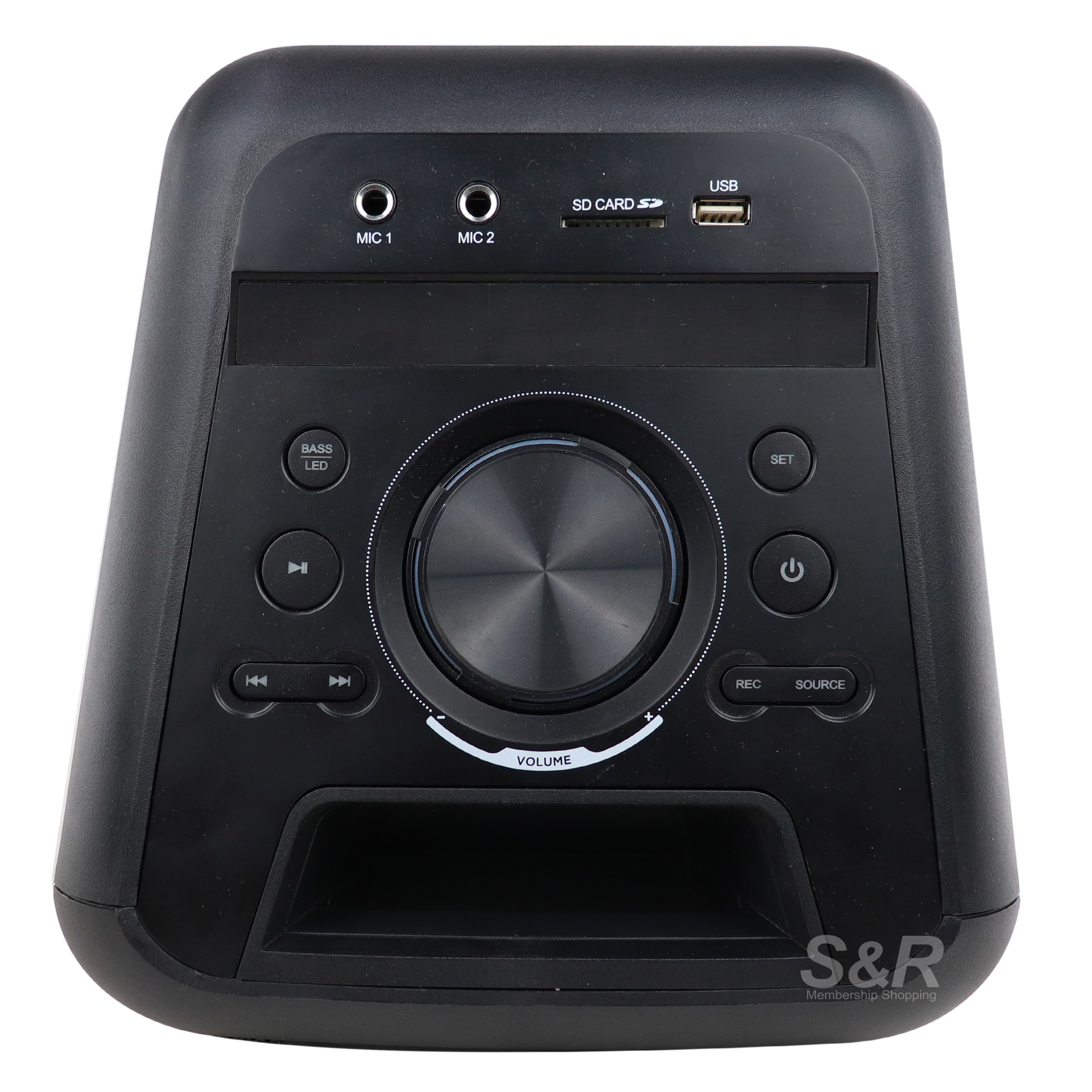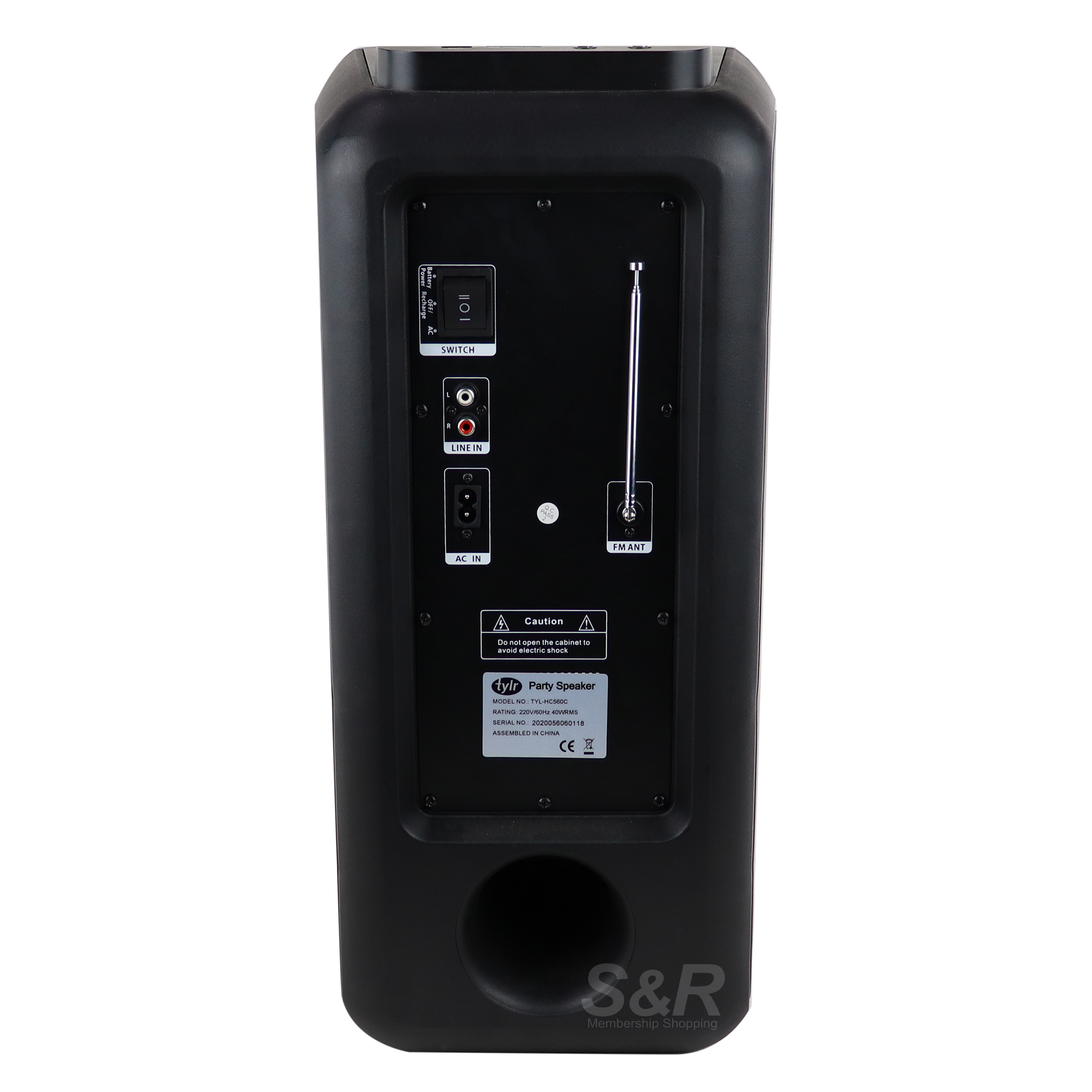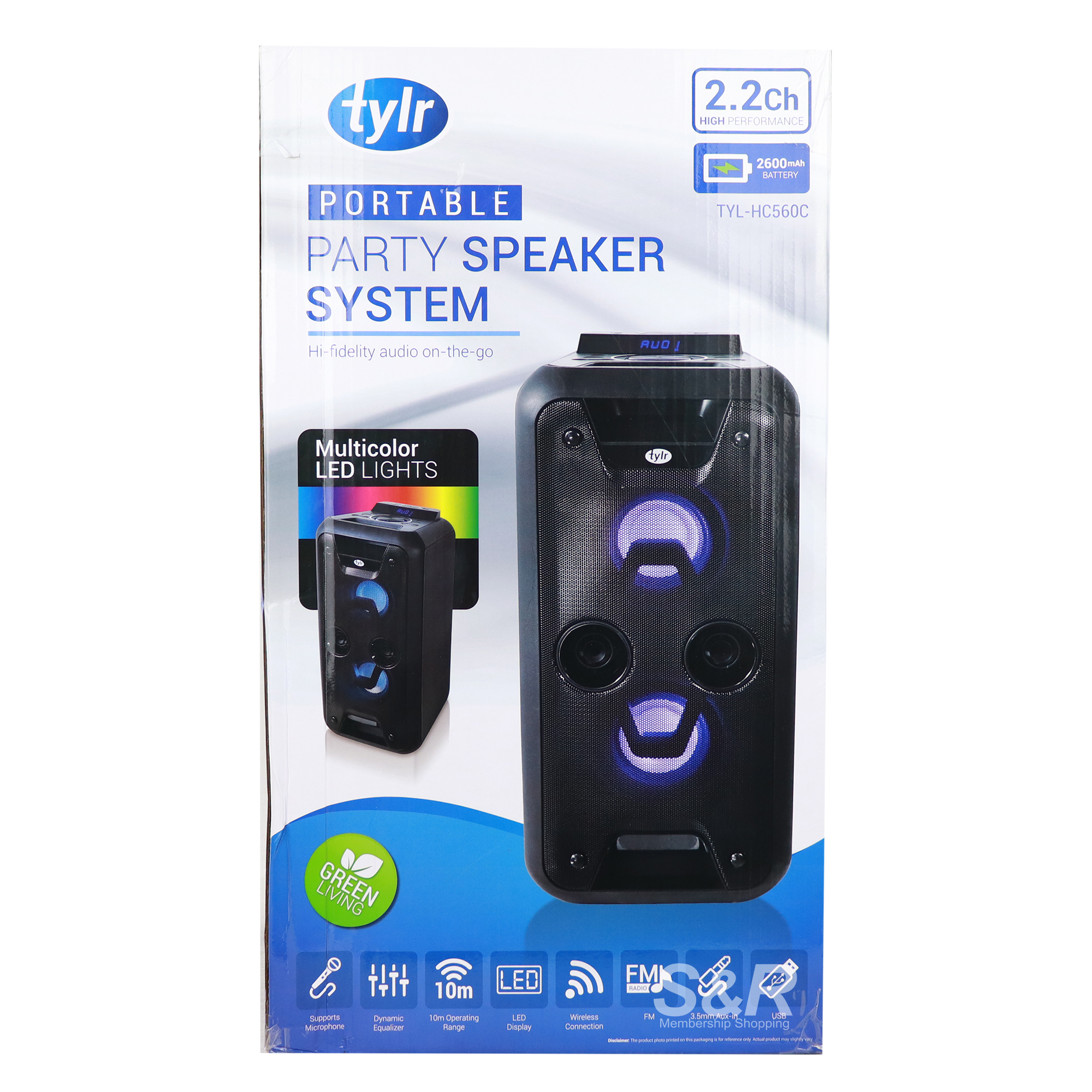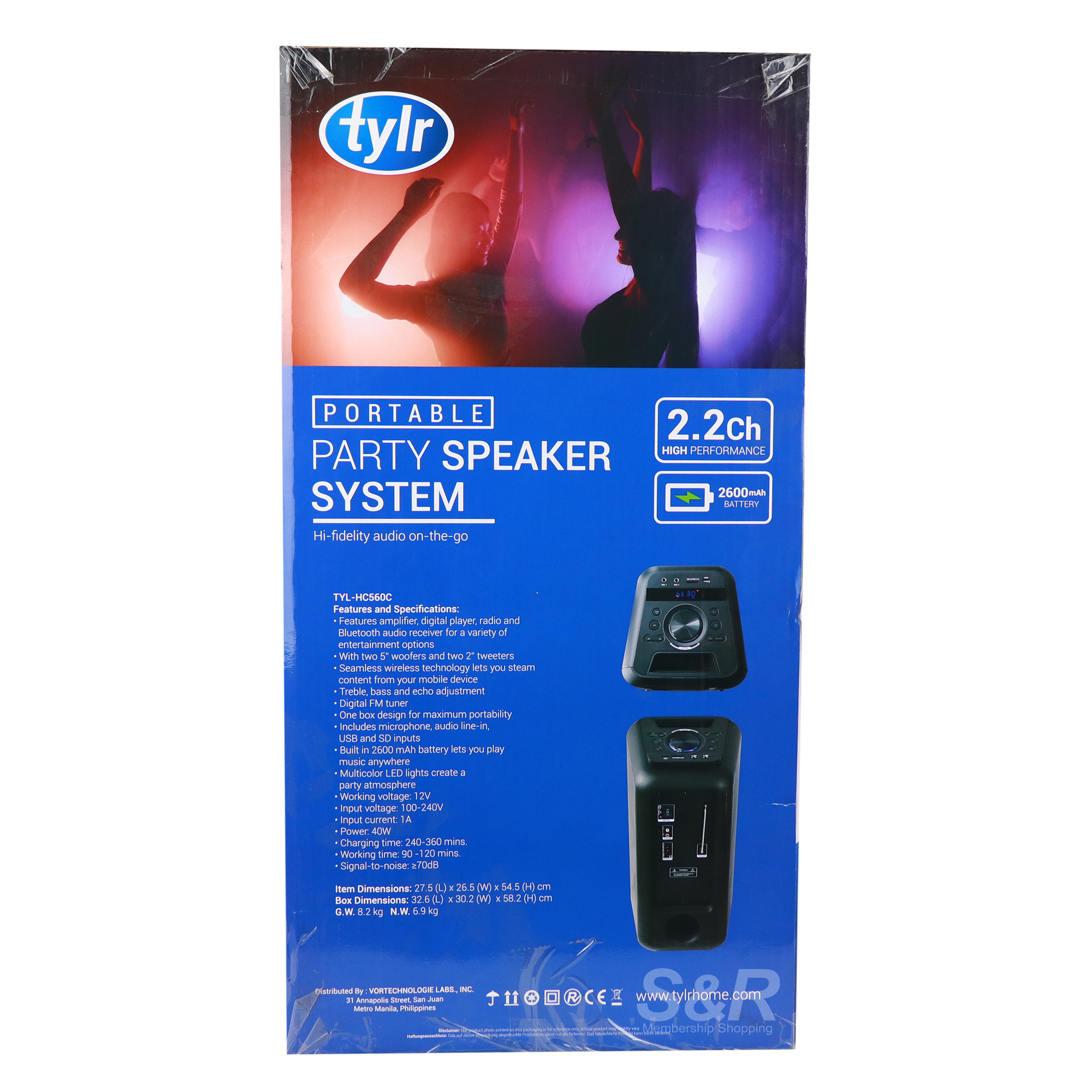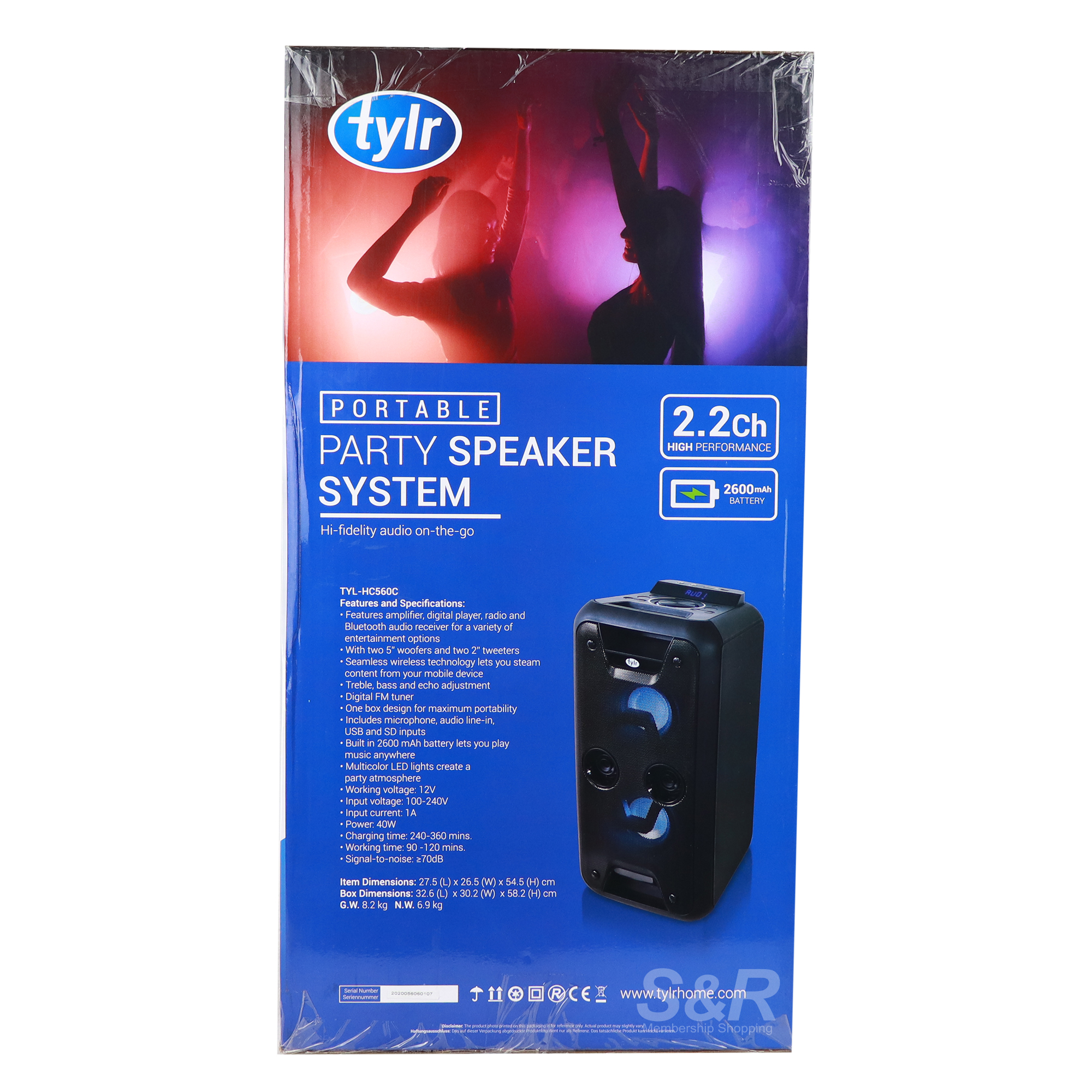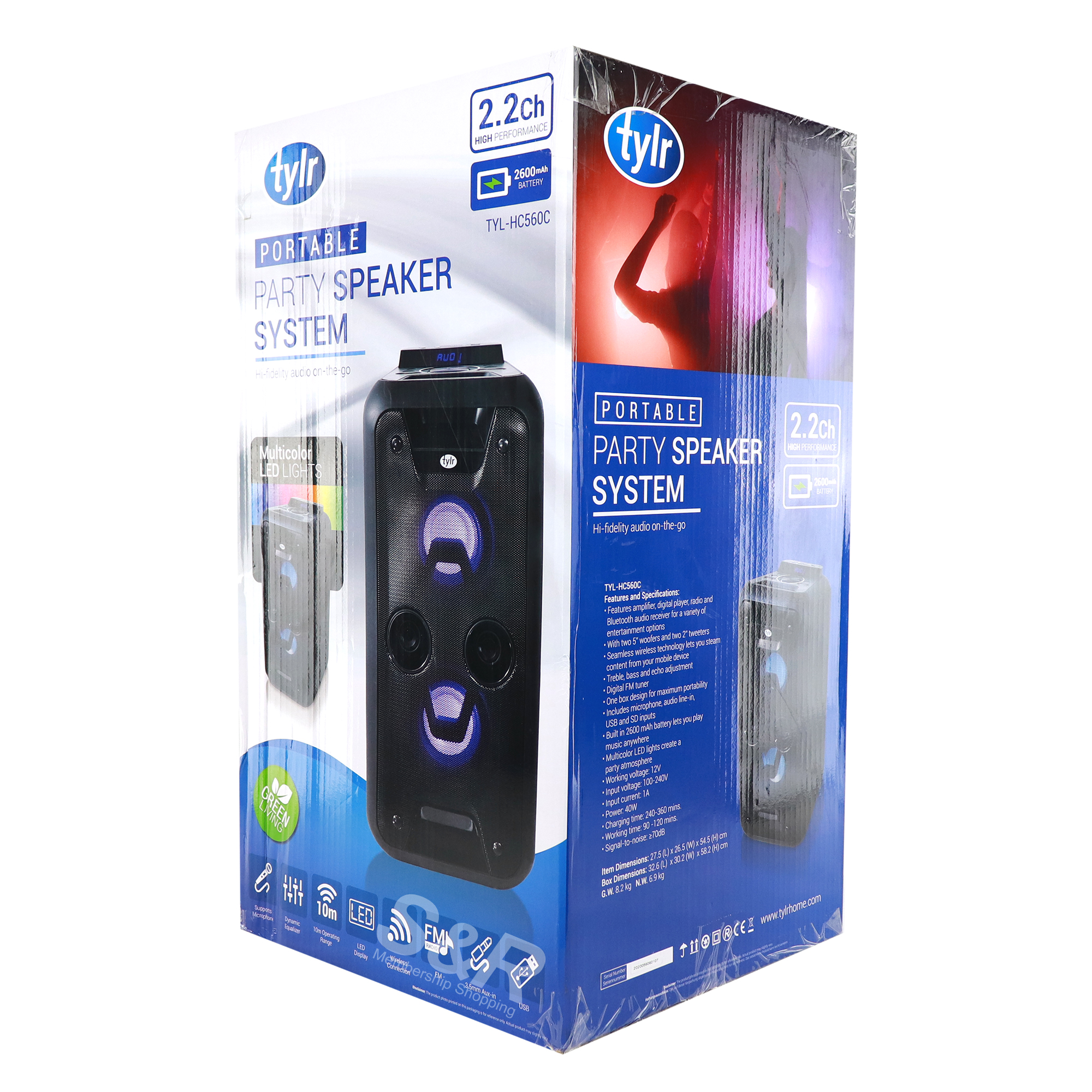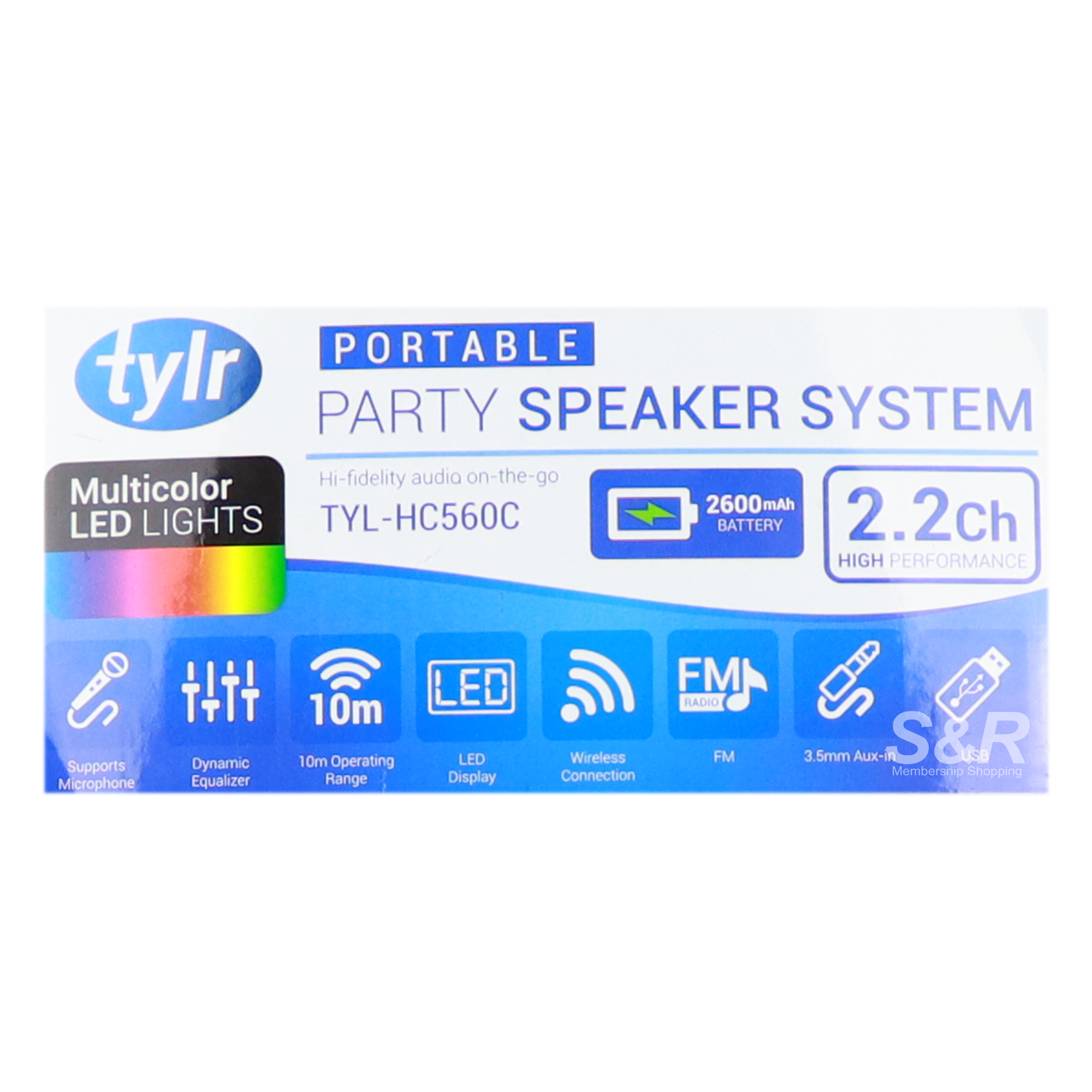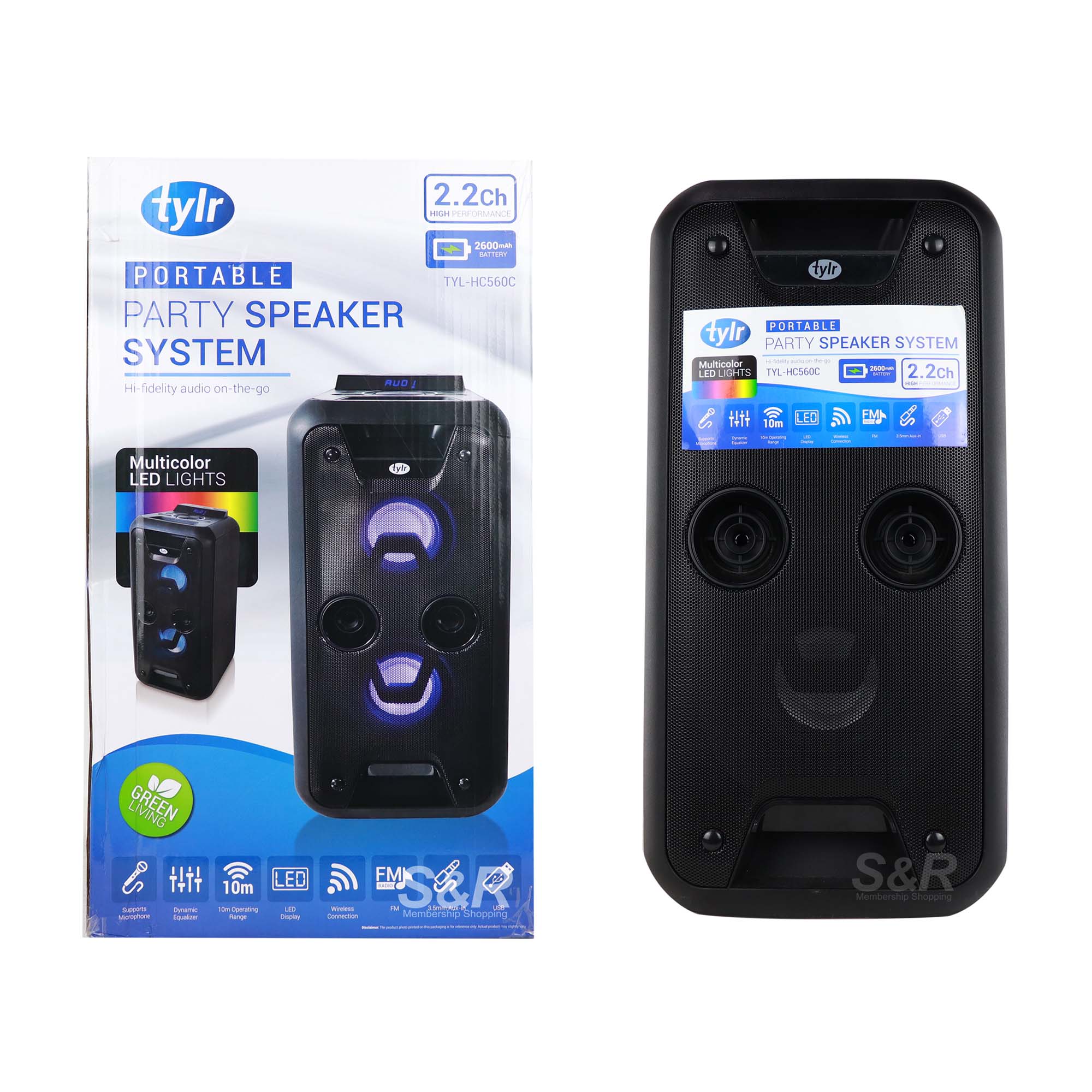 Tylr Portable Party Speaker System TYL-HC560C
Features:
Single Item
Portable Boom Box in 1 packaging
USB and microphone supports, Dynamic Equalizer, wireless connectivity, Multicolor LED display, FM Radio, 3.5mm Aux-in, 2.2Ch, 40W RMS and 2600mAh lithium Battery
220V, 60Hz watts
Can be heard up to 10 meters
Actual Weight: 8.16 KGs
Product Dimensions: 13 x 12 x 25
---
Bring the party anywhere you go with Tylr, as your trusted company! With Tylr Portable Party Speaker System, you can now share that jumpy and dance-y atmosphere anywhere you go. It's not actually the music, but it's you who's the life of the party, and all thanks to Tylr Portable Party Speaker System, you've made everyone super happier.

Now, everyone can hear the crisp and clear sound of your music. Every event whether indoors or outdoors will be so much fun! What are you waiting for? Get your Tylr Portable Party Speaker System when you stroll around S&R Membership Shopping!

Place in a secured area without obstructions.

Check its functions before using.

Double check items for defects before using.

Make sure to check it at least twice a month for maximum performance and efficiency.