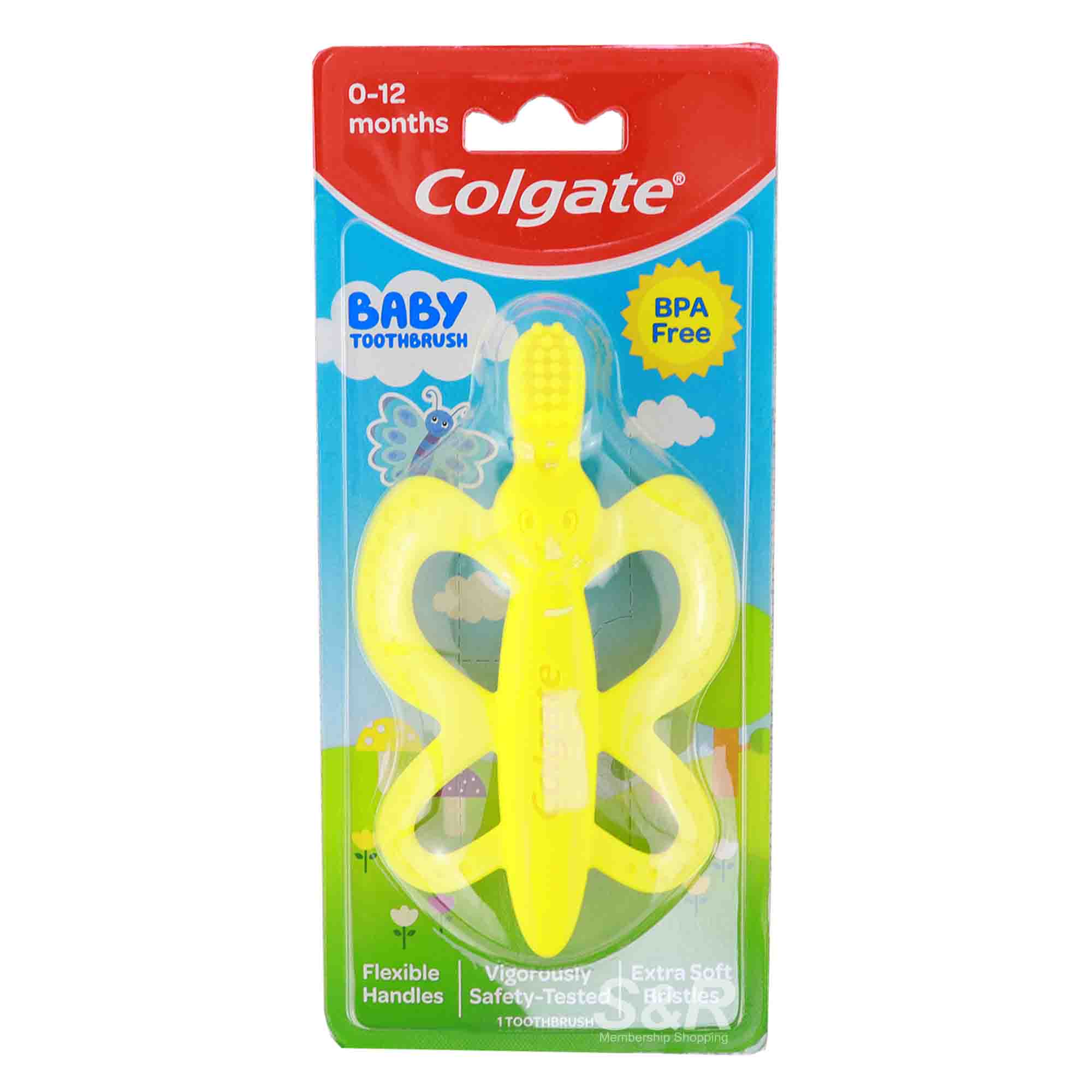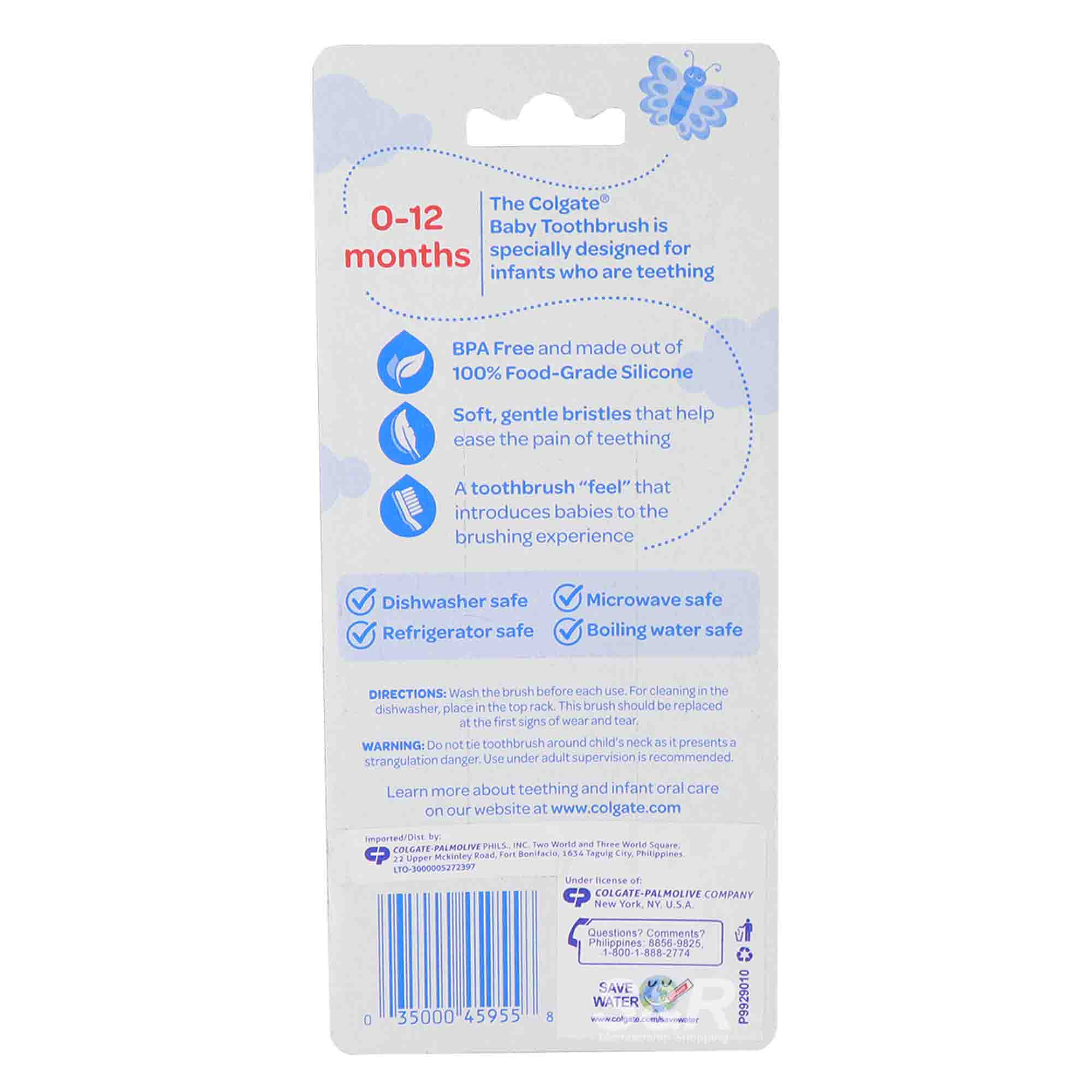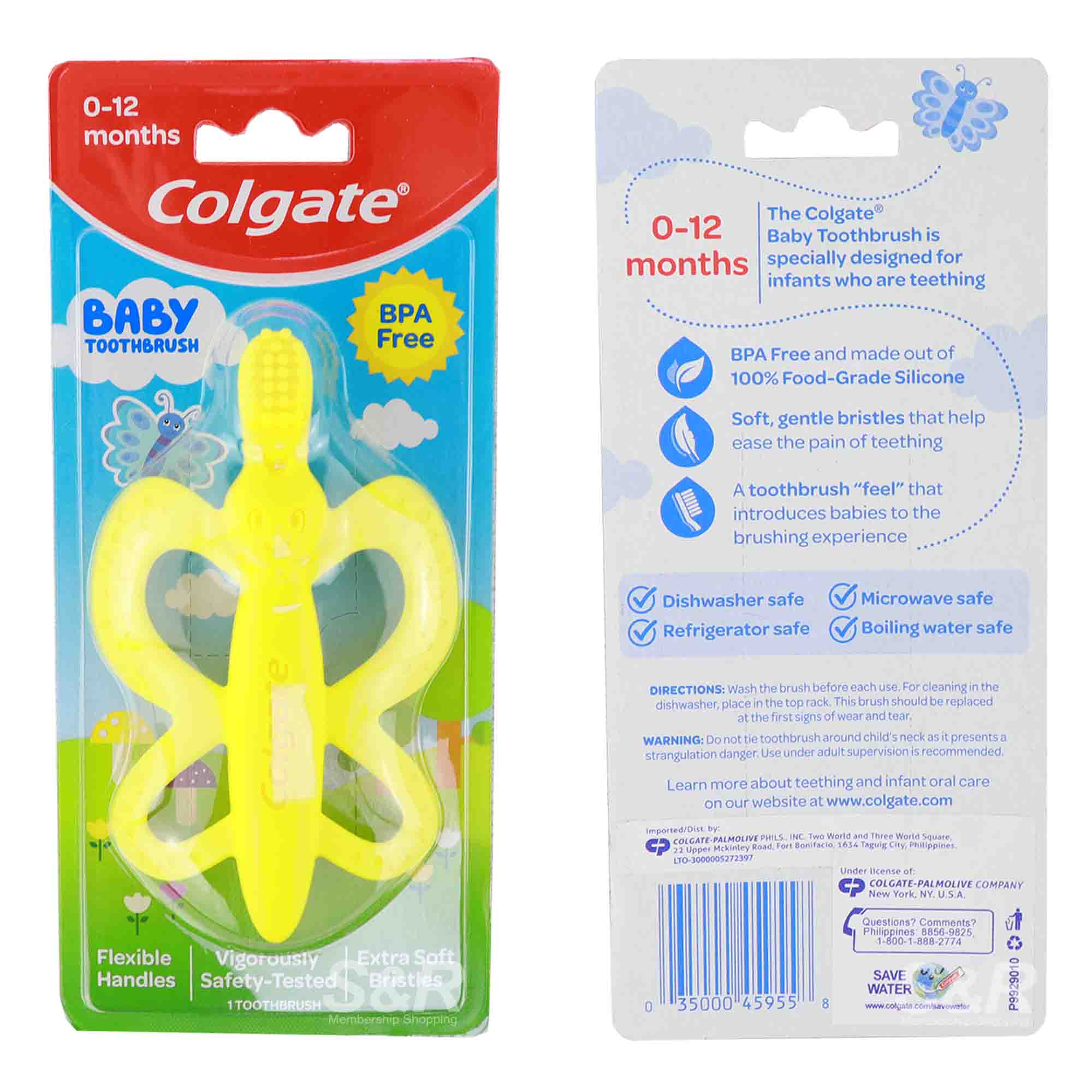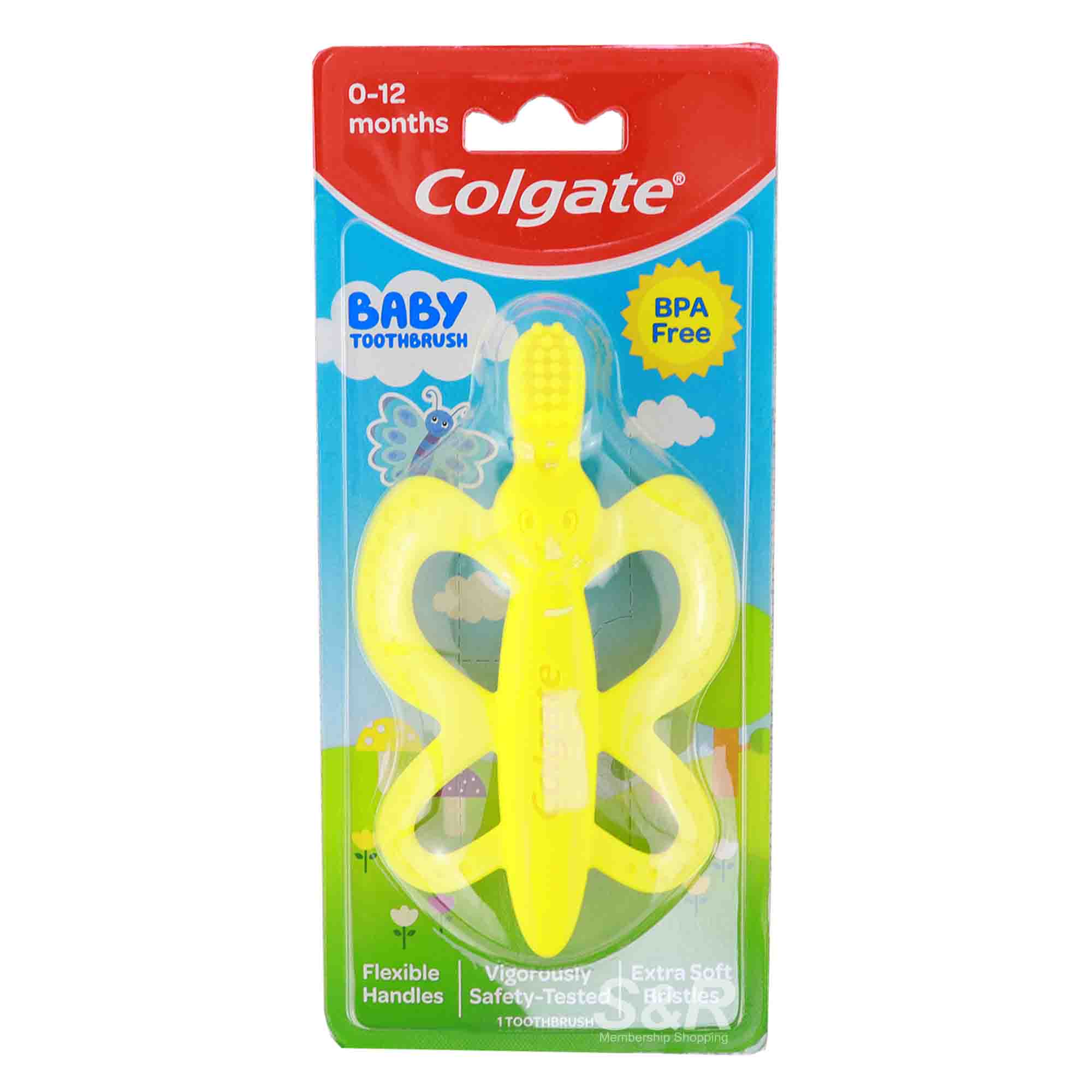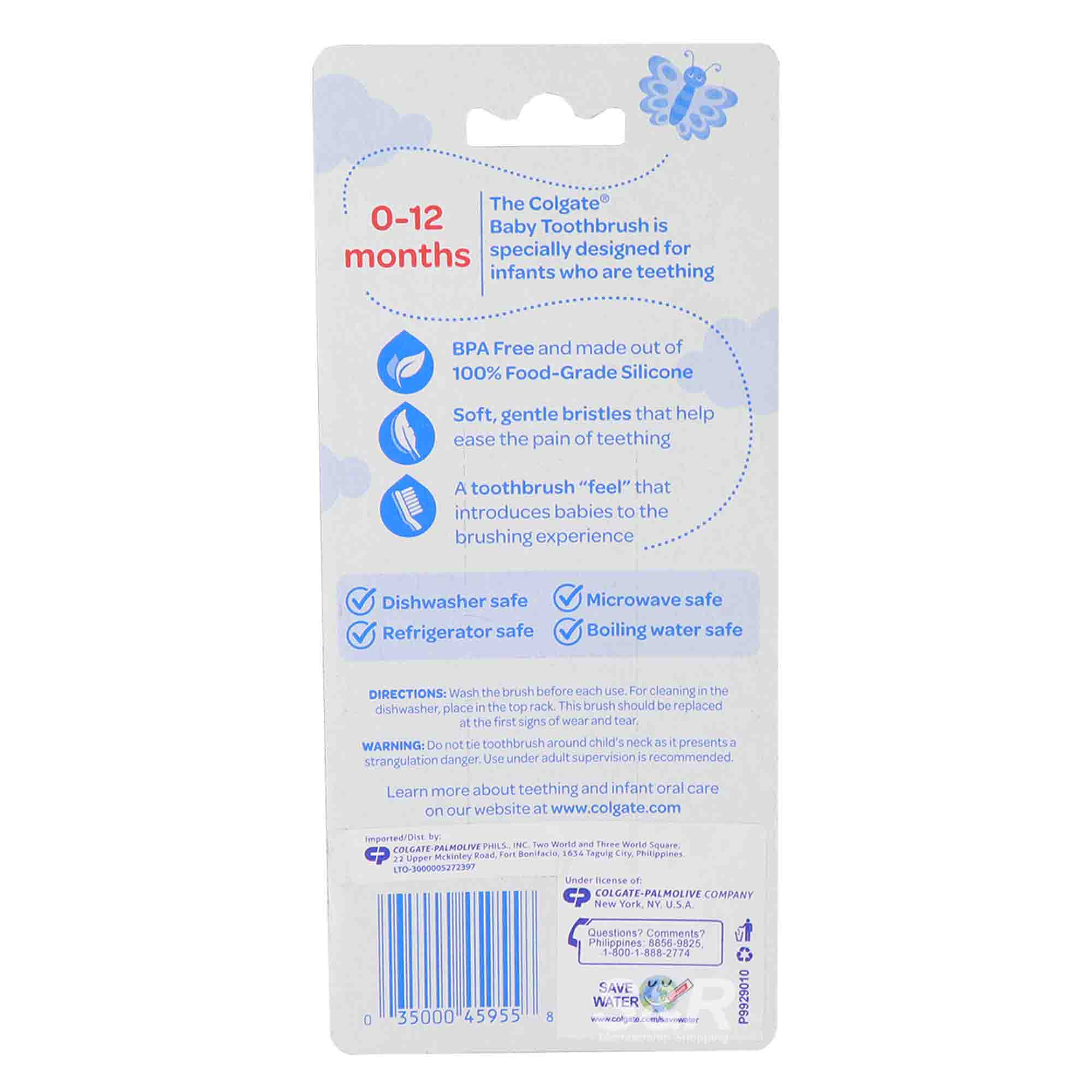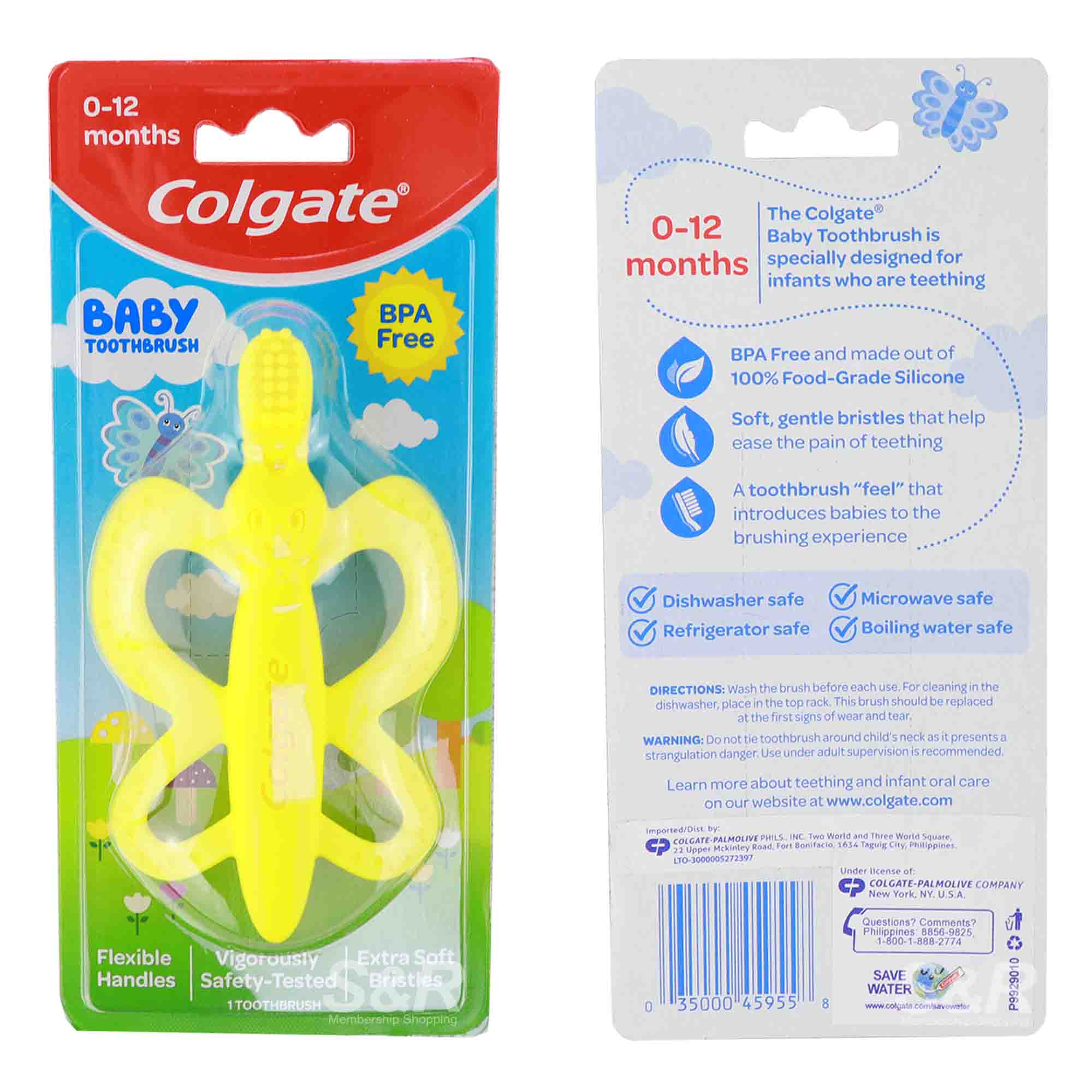 Colgate Baby Toothbrush 1pc
Features:
Single Item
Baby Toothbrush in 1 packaging
Flexible handles and extra soft bristles
BPA Free 0-12 Months
Specially designed for teething infants
Actual Weight: 0.03 KGs
Product Dimensions: 4.72 x 2.36 x 8.66
---
One day, your baby is going to come up to you, all smiles and… wait what?! Your baby's smile got actual growing teeth now? What to do, what to do? Keep calm and reach for a Colgate Baby Toothbrush! It's specially designed for infants who are teething. It's further made out of 100% Food-Grade Silicone and soft gentle bristles to take out the pain of teething.

Colgate Baby Toothbrush is the one to introduce your baby to the "feel" of what brushing is. So, start them young and get them Colgate!

Dishwasher, microwave, refrigerator, boiling water safe!

Dentists recommend replacing your toothbrush every 3 months.