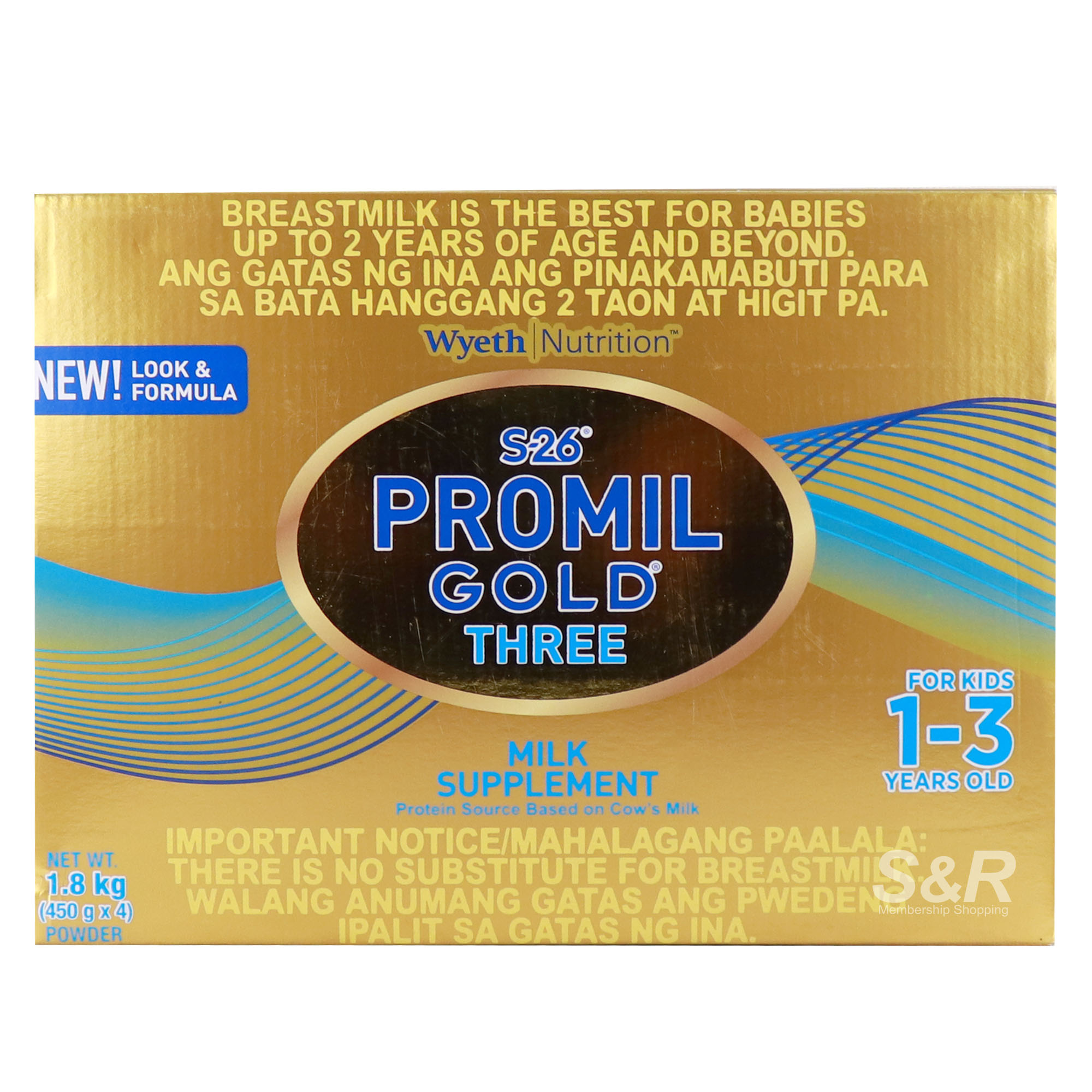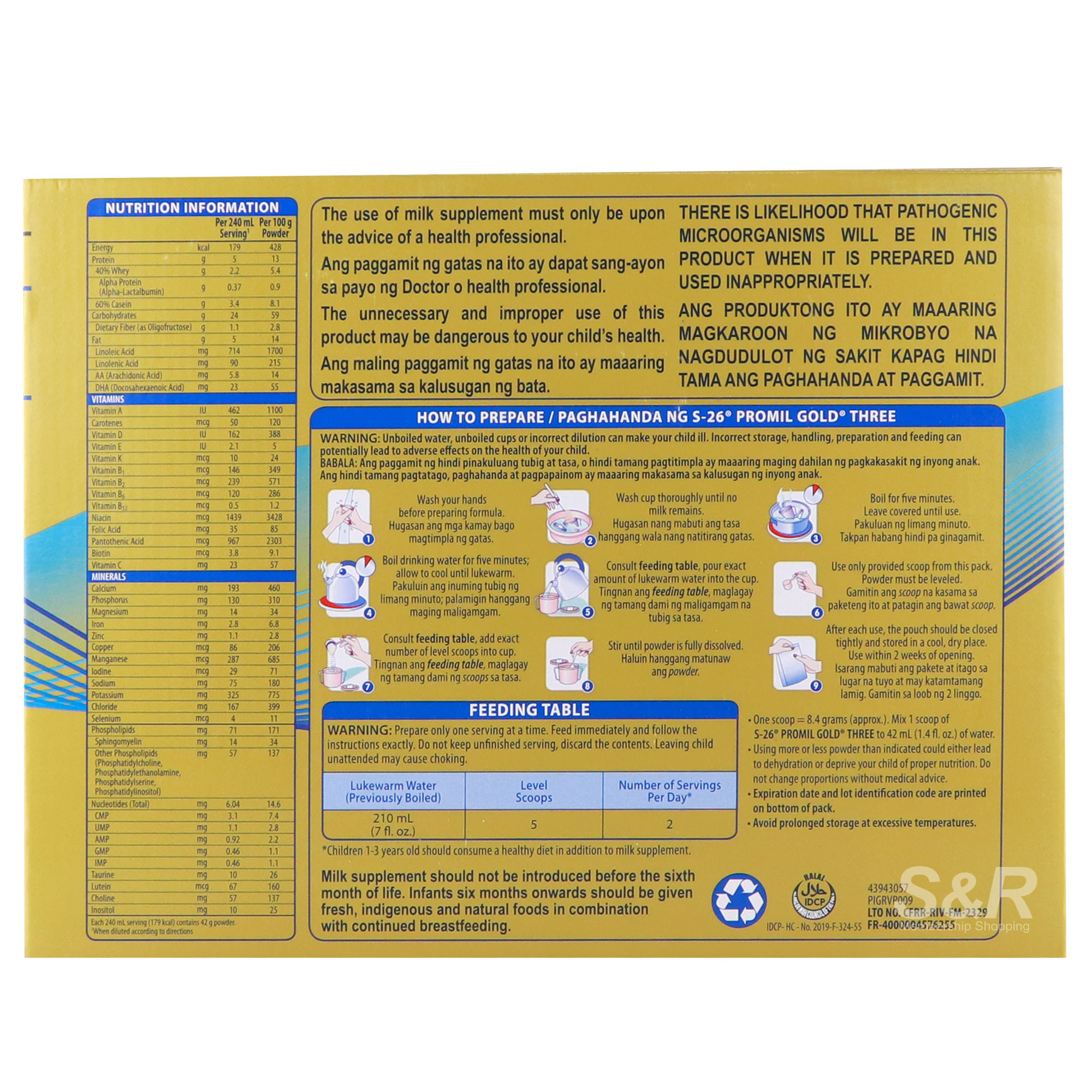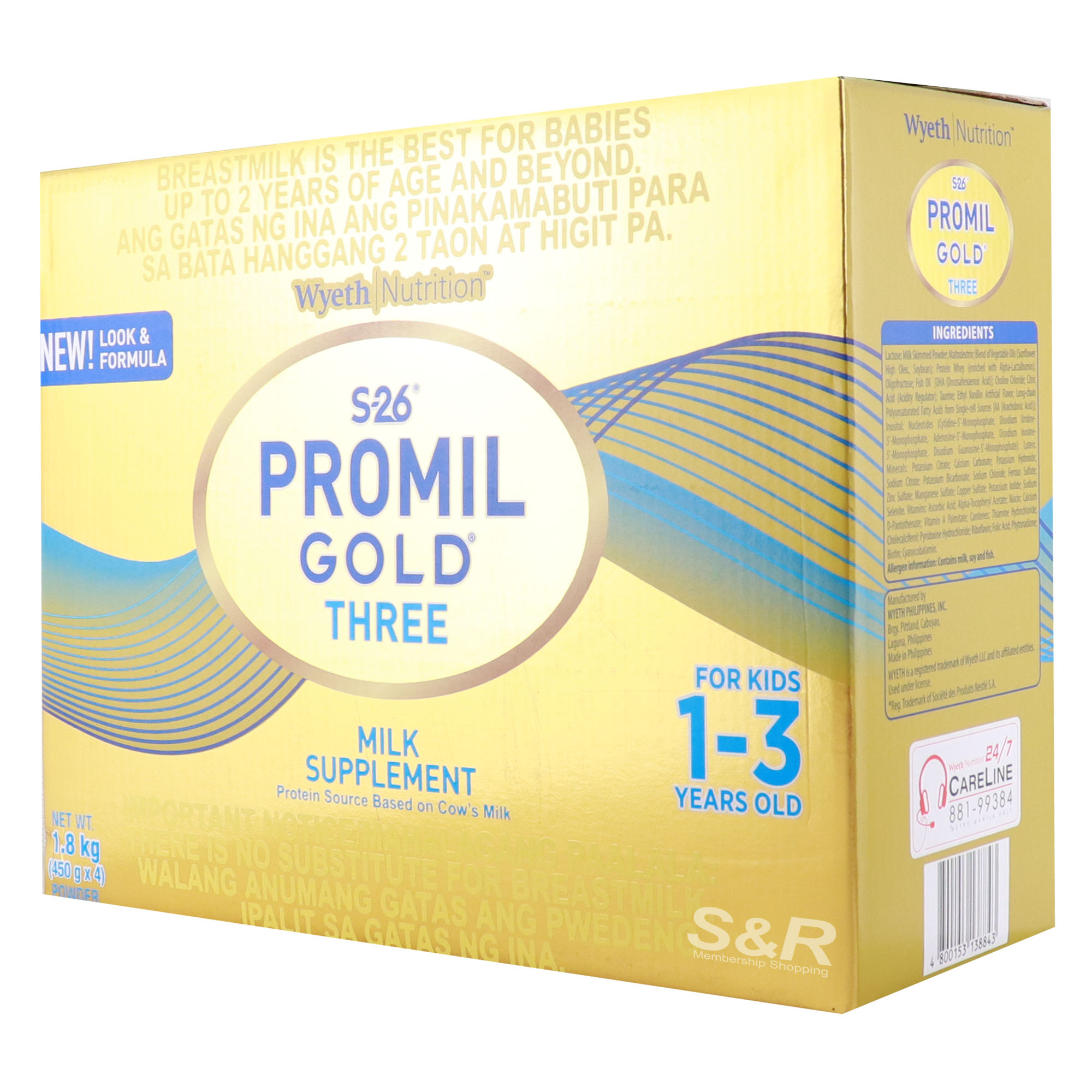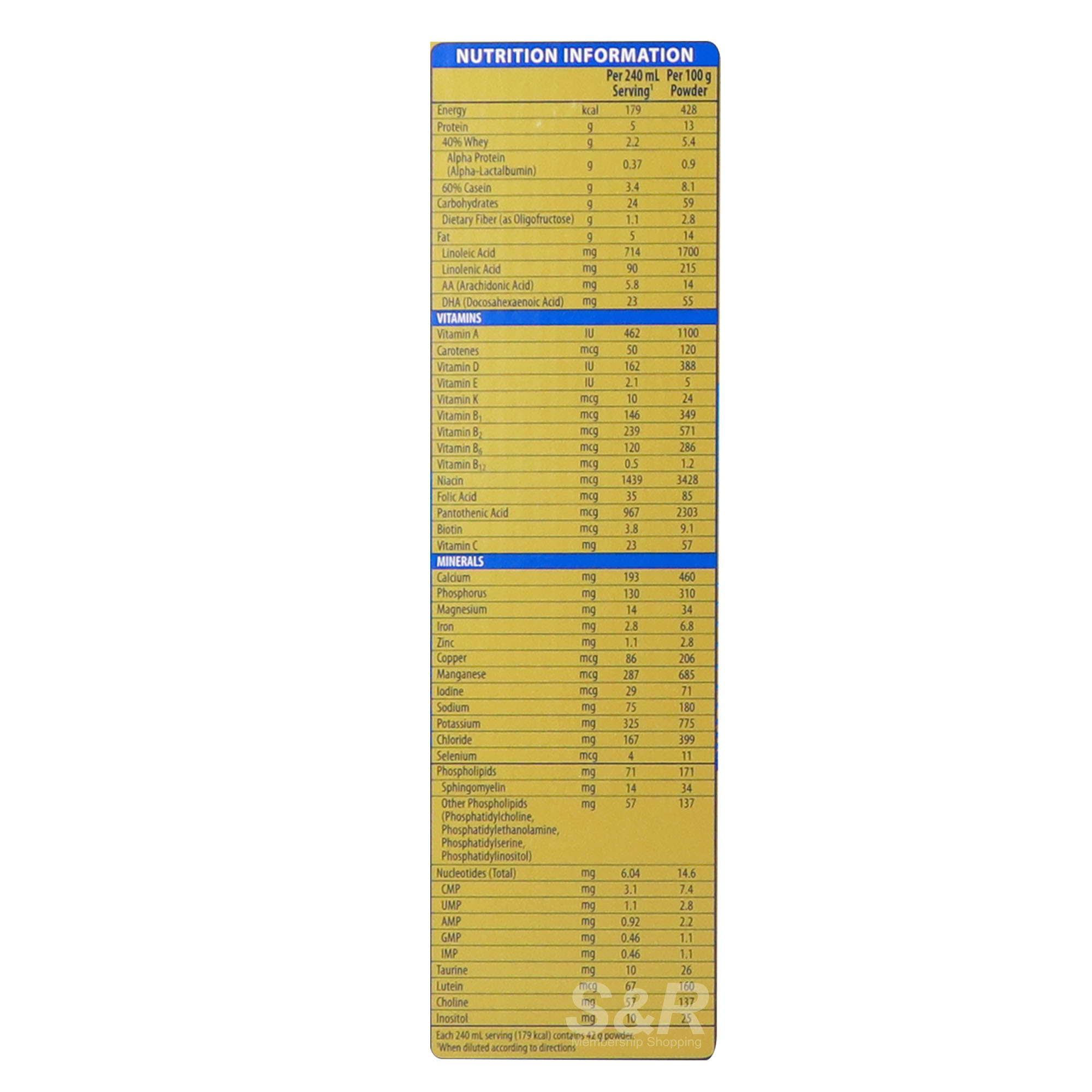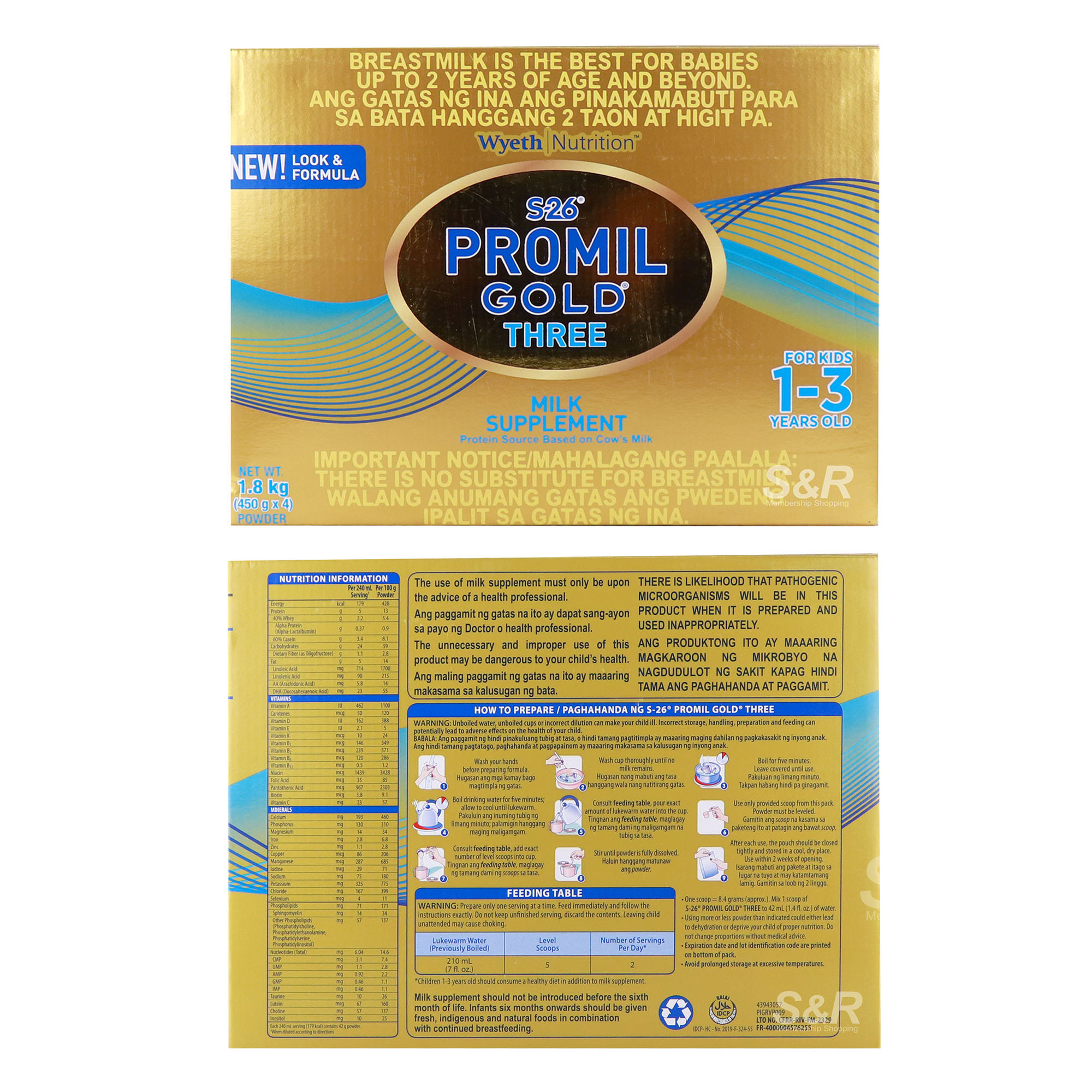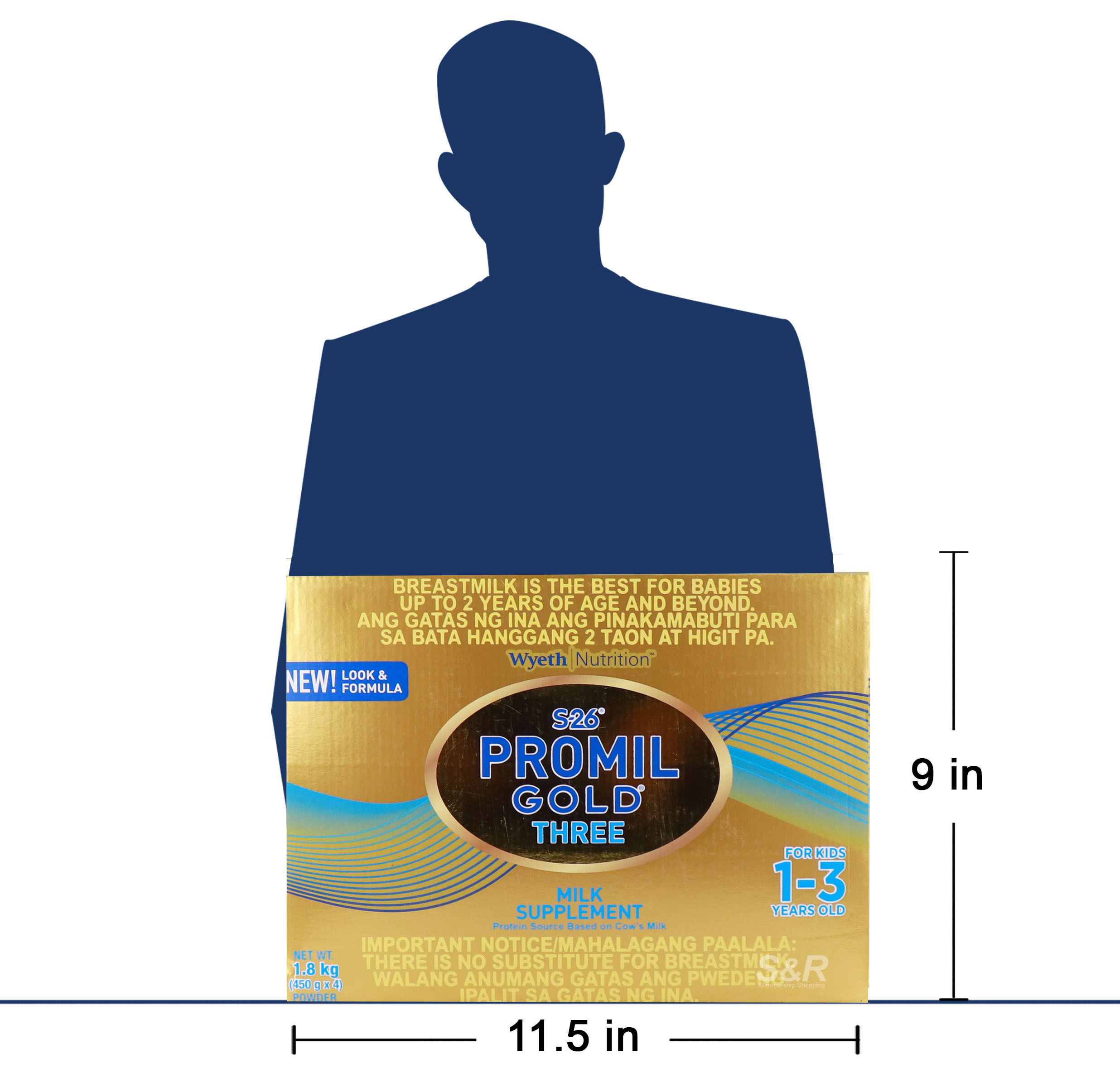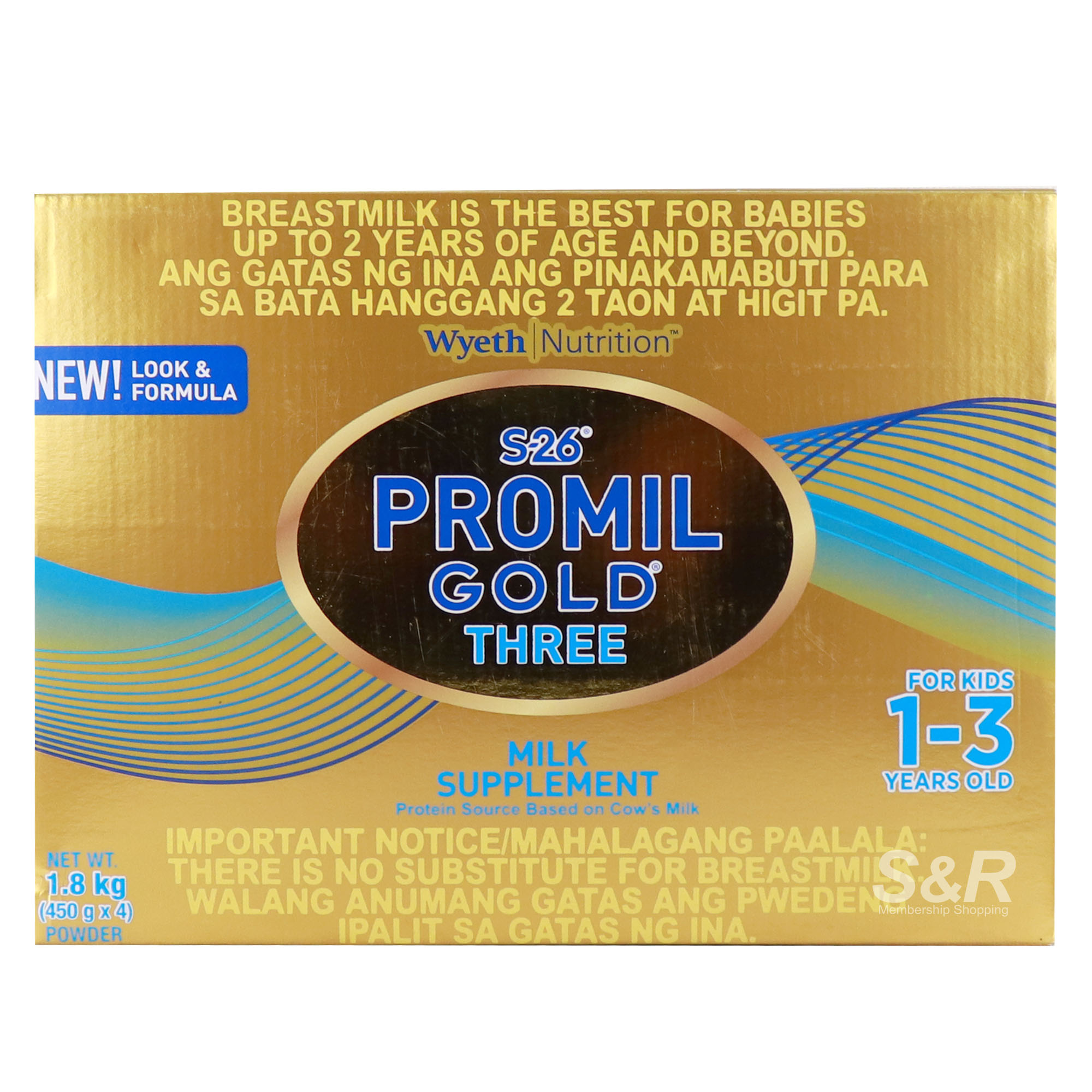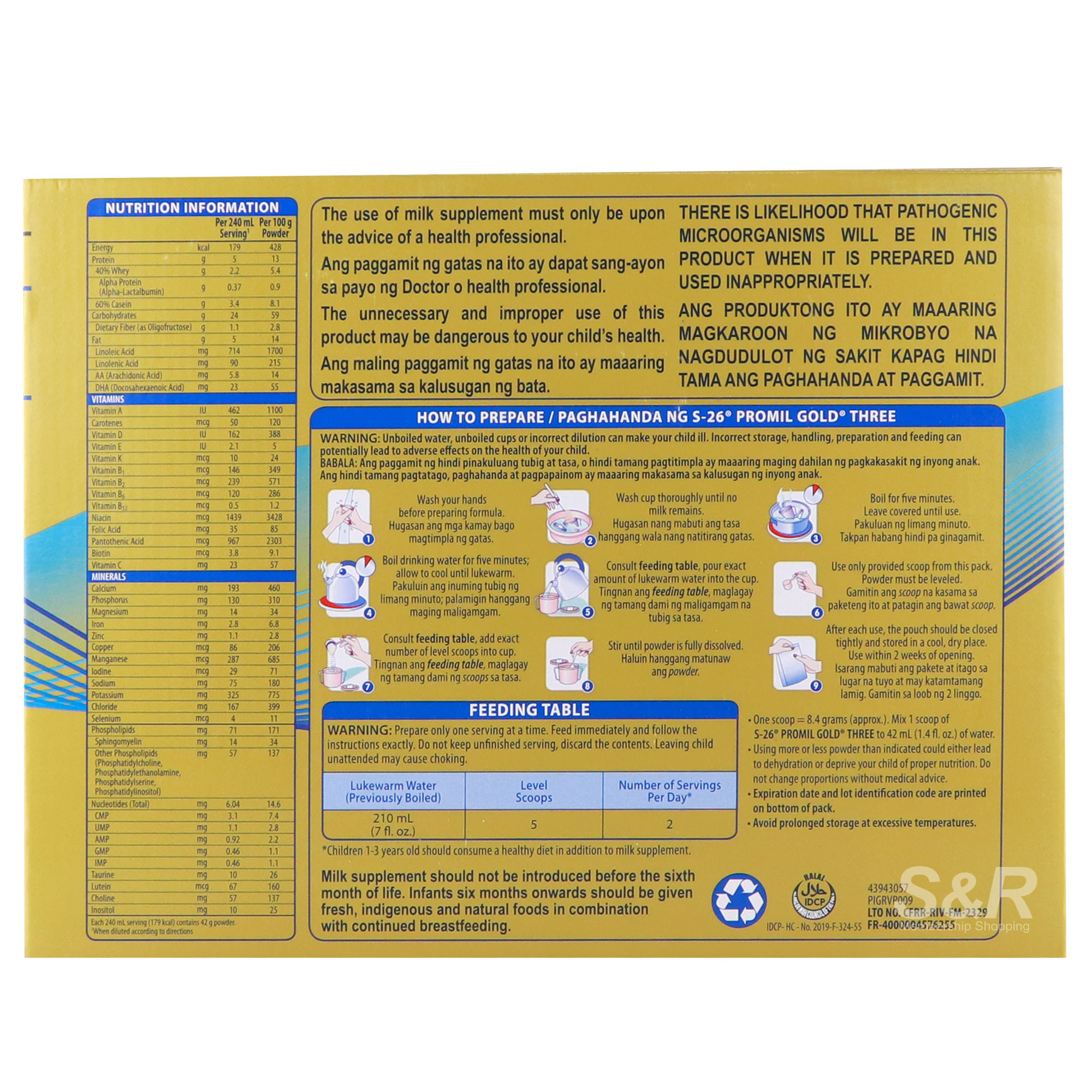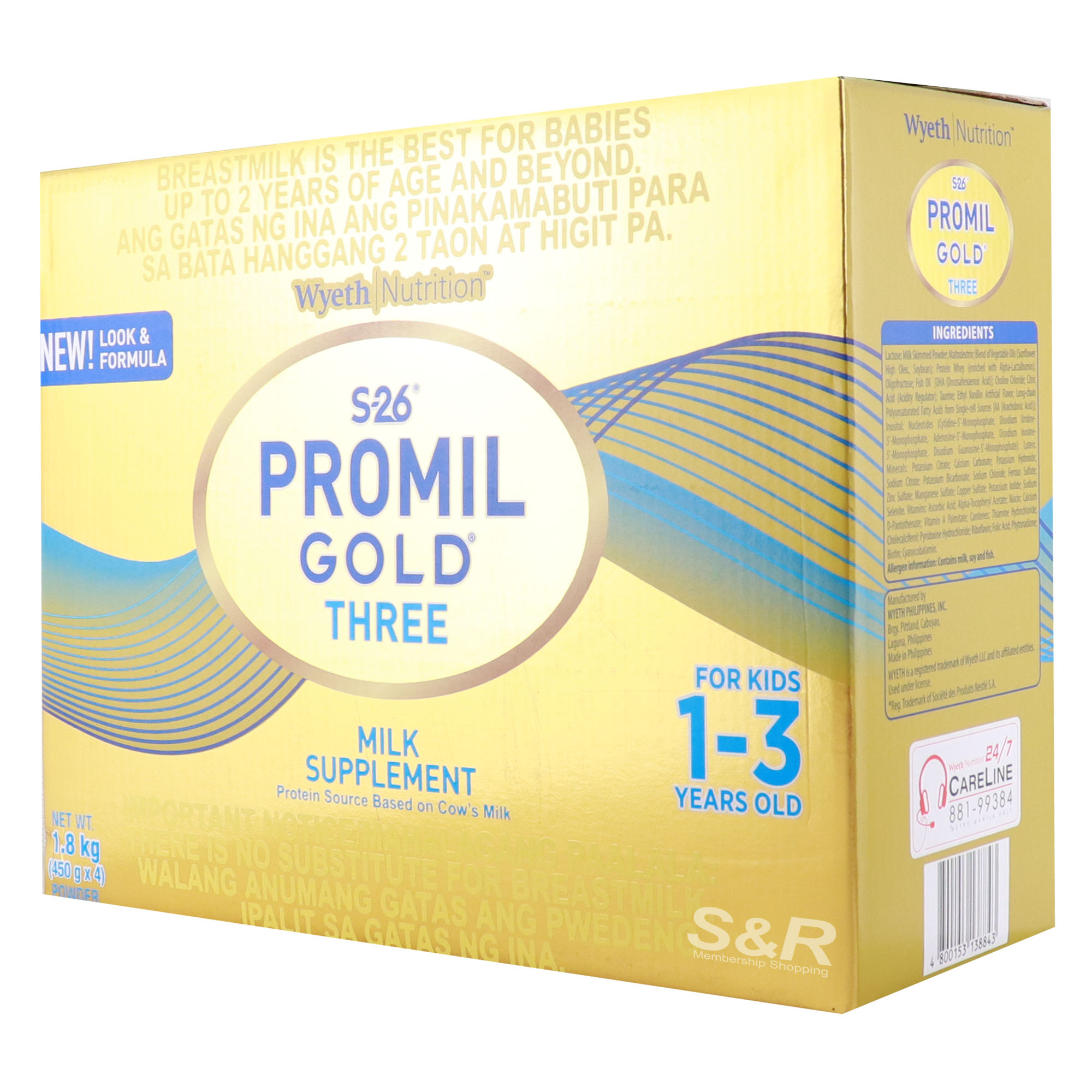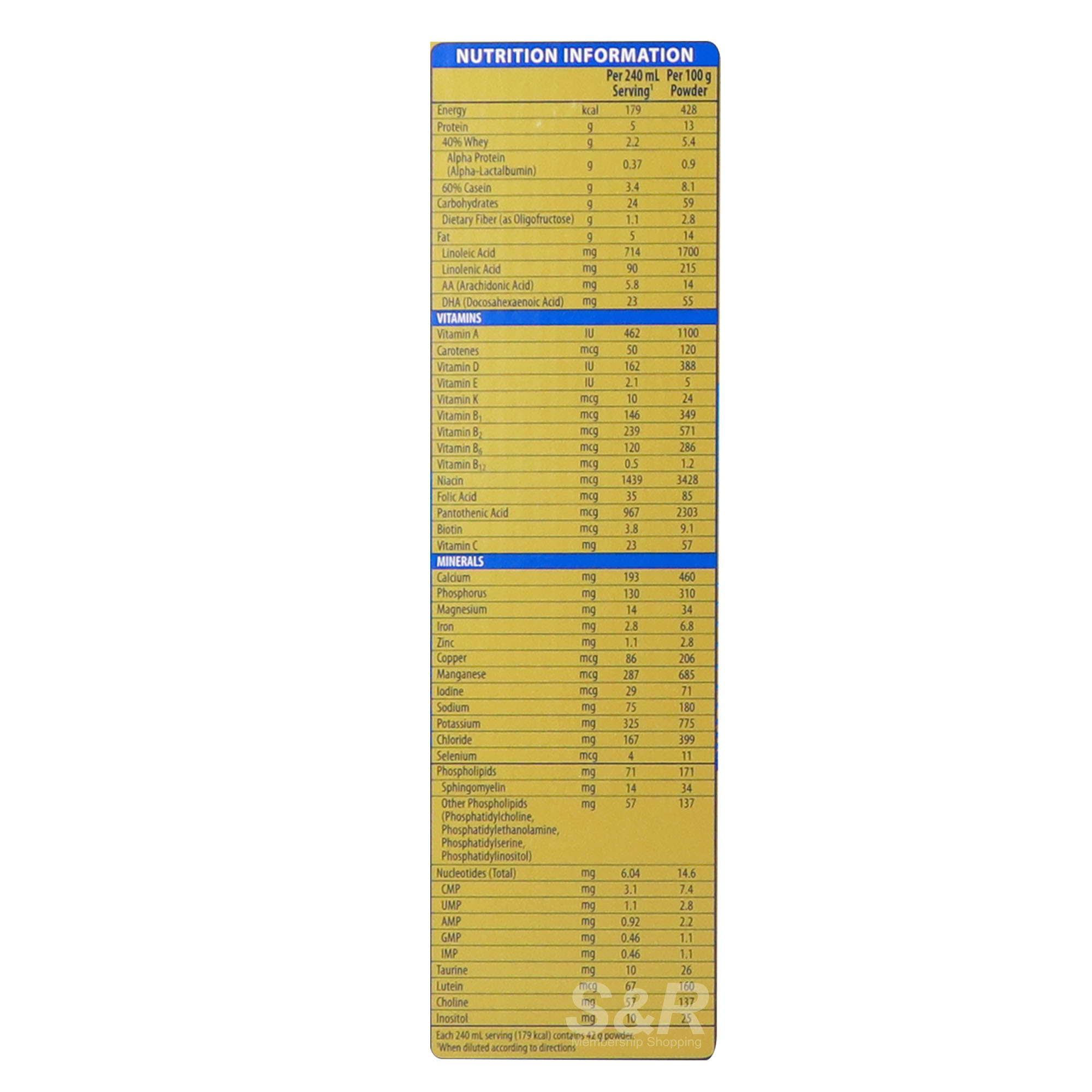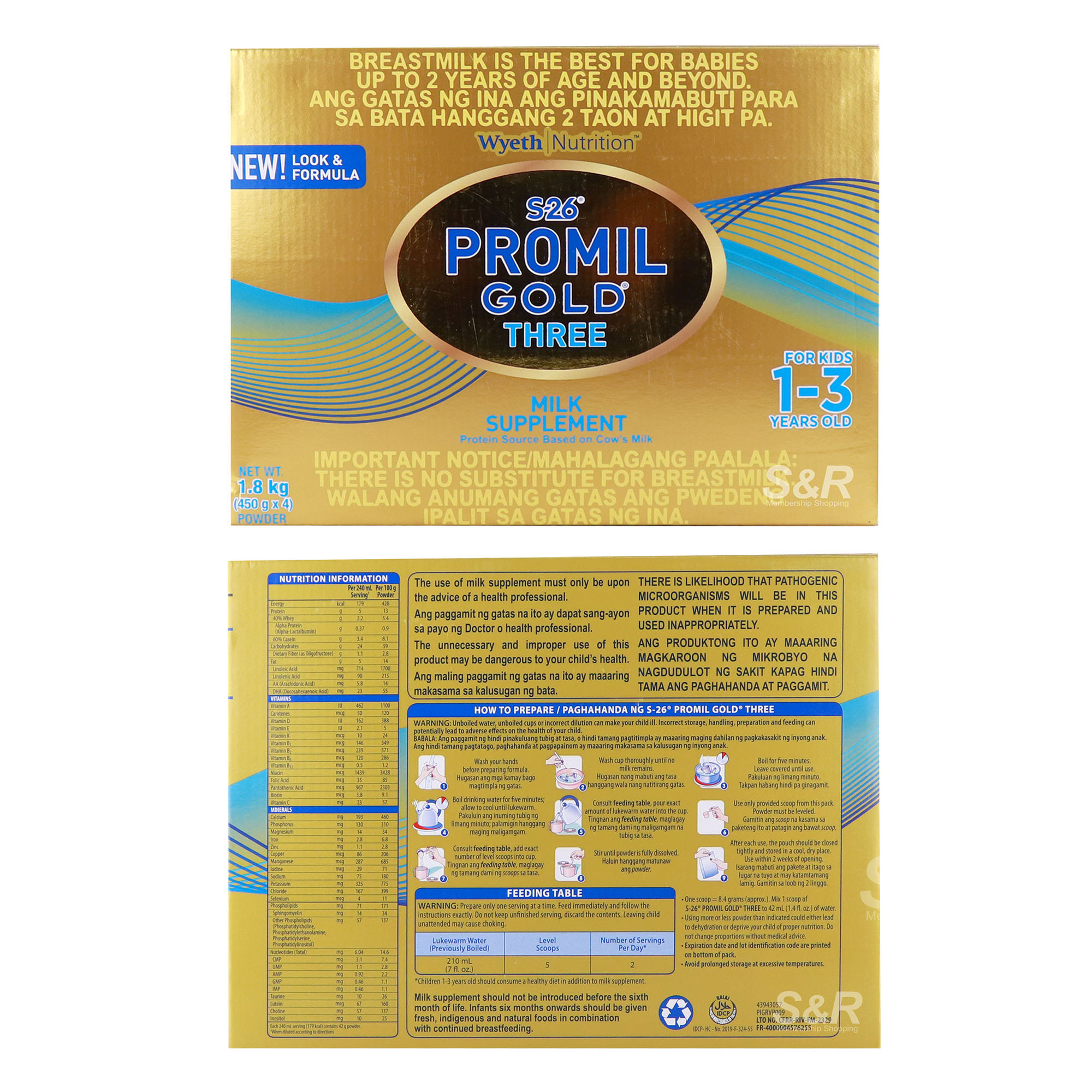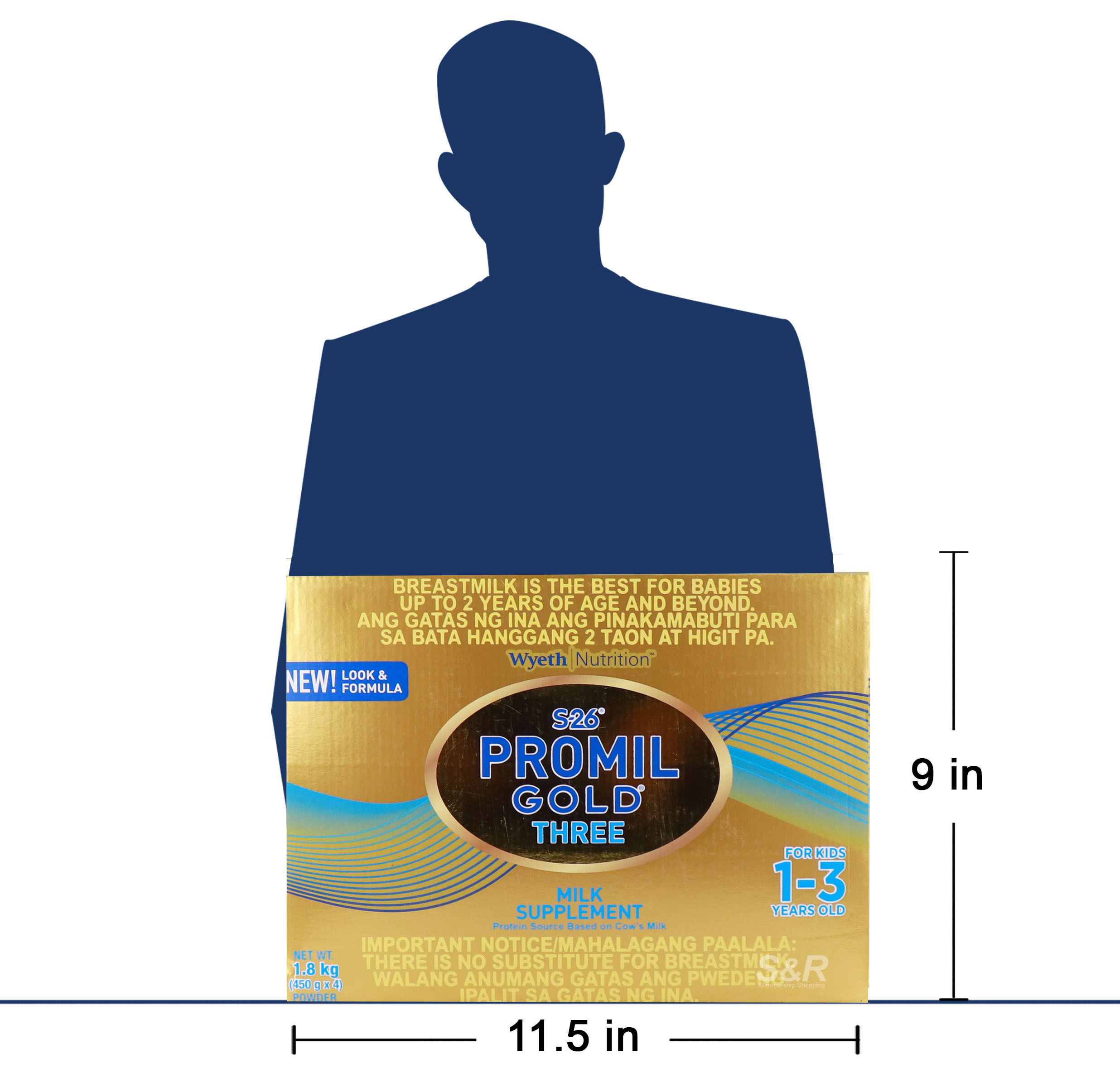 S26 Promil Gold Three Infant Formula 1.8kg
Features:
Multi-pack (4 counts)
Infant formula in 1 box
Designed to help support the nutritional needs of infants from 1-3 years old
Protein source based on cow's milk
Product of the Philippines
Actual Weight: 2.02 KGs
Product Dimensions: 11.5 x 4.5 x 9
---
New parents want only the best for their baby's needs. Each and every product has to be carefully considered to provide the best possible care and nutrition for new babies. With S26 Promil Gold Three, parents can rest assured with a formula that helps supplement their baby's nutritional needs as they blossom into their toddler years. (S26 Promil Gold Three is not a substitute for breastmilk)

Directions for use:
1. Wash your hands before preparing formula.
2. Wash cup thoroughly until no milk remains.
3. Boil for five minutes. Leave covered until use.
4. Boil drinking water for five minutes. Allow to cool until lukewarm.
5. Consult feeding table, pour exact amount of lukewarm water into the cup.
6. Use only provided scoop from this pack.
7. Consult feeding table, add exact number of level scoops into cup.
8. Stir until powder is fully dissolved.
9. After each use, the pouch should be closed tightly and stored in a cool, dry place. Use within two weeks of opening.

The use of milk supplement must only be upon the advice of a health professional. The unnecessary and improper use of this product may be dangerous to your child's health.

Prepare only one serving at a time. Feed immediately and follow the instructions exactly. Do not keep unfinished serving, discard the contents. Leaving the child unattended may cause choking.

Expiration date and lot identification code are printed on bottom of pack. Avoid prolonged storage at excessive temperatures.