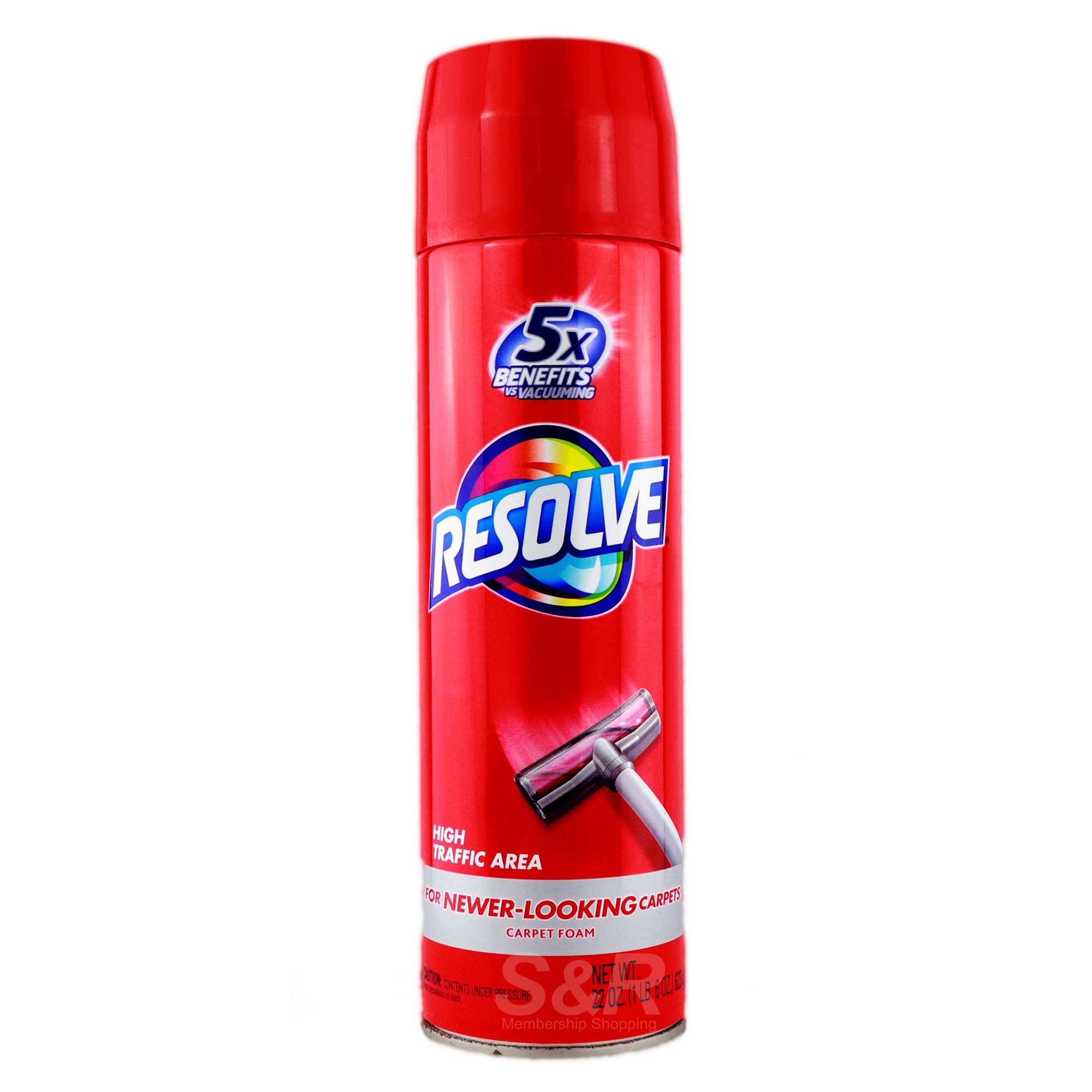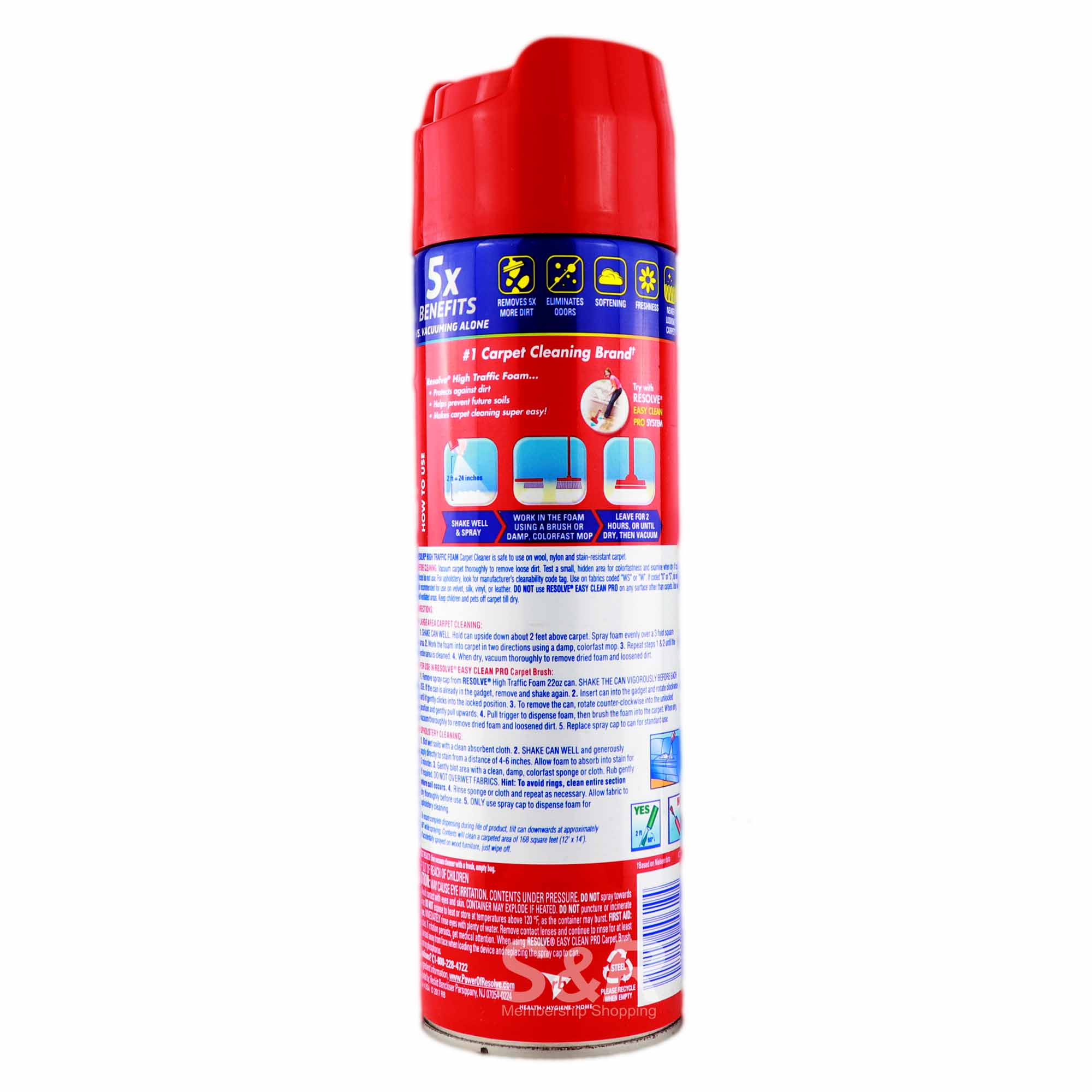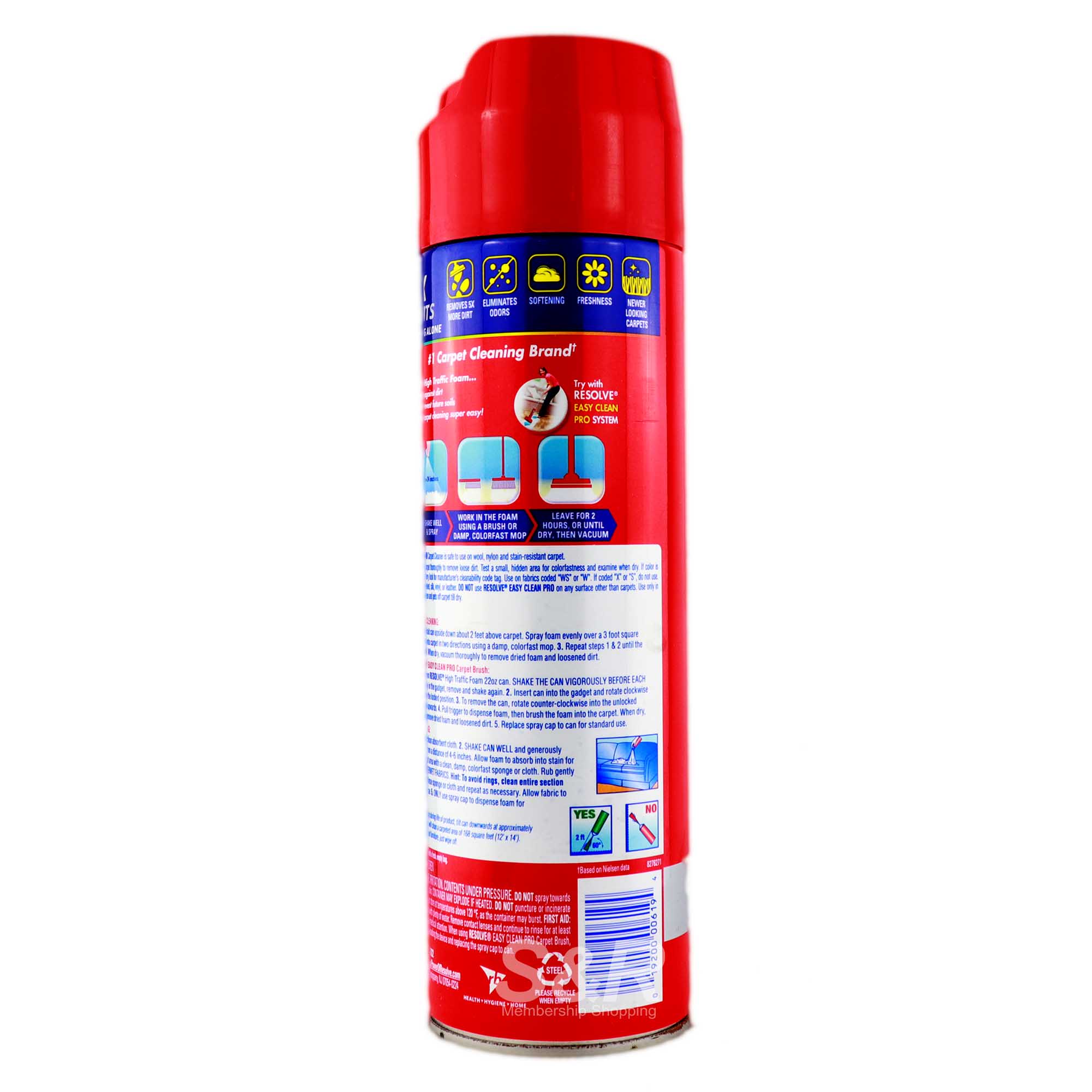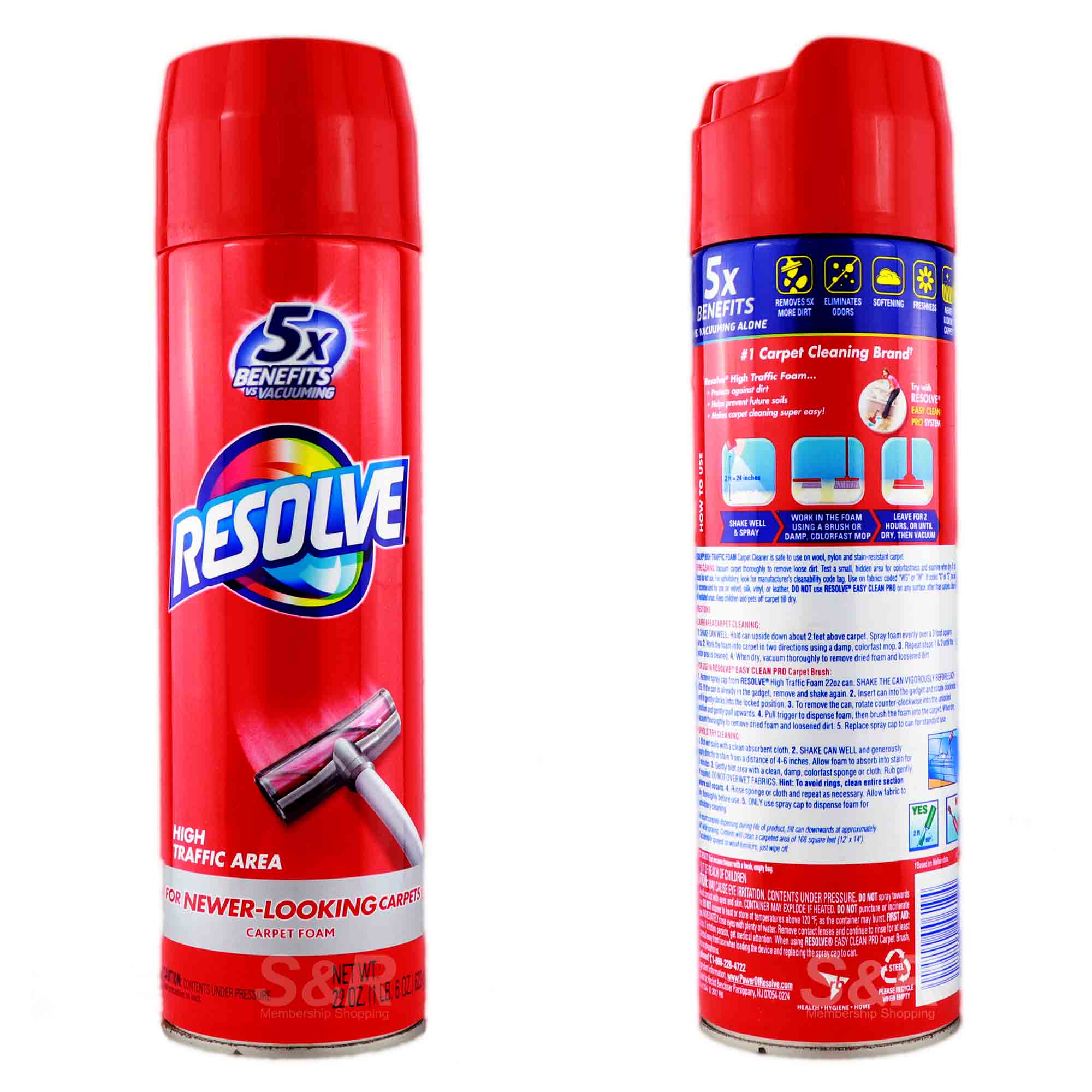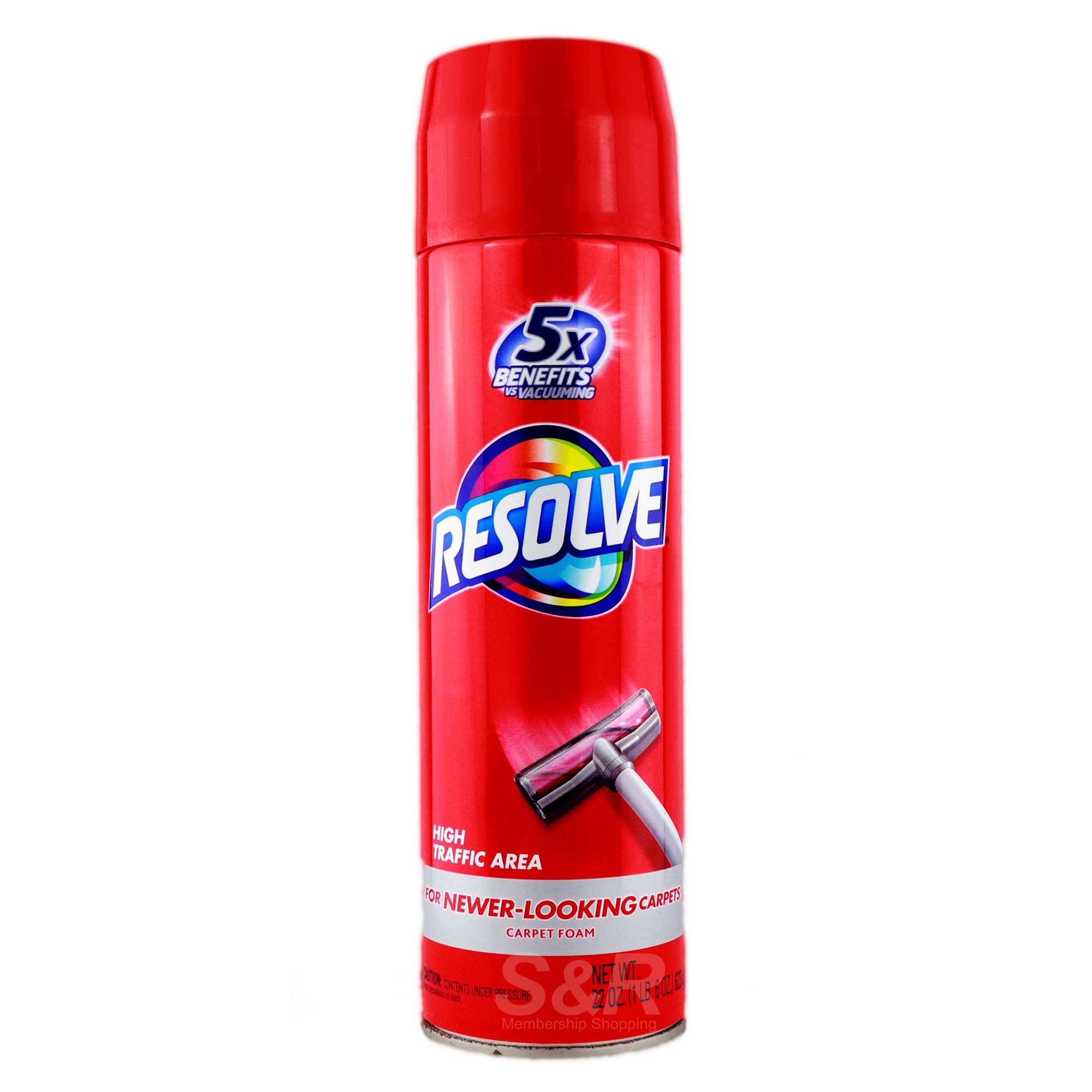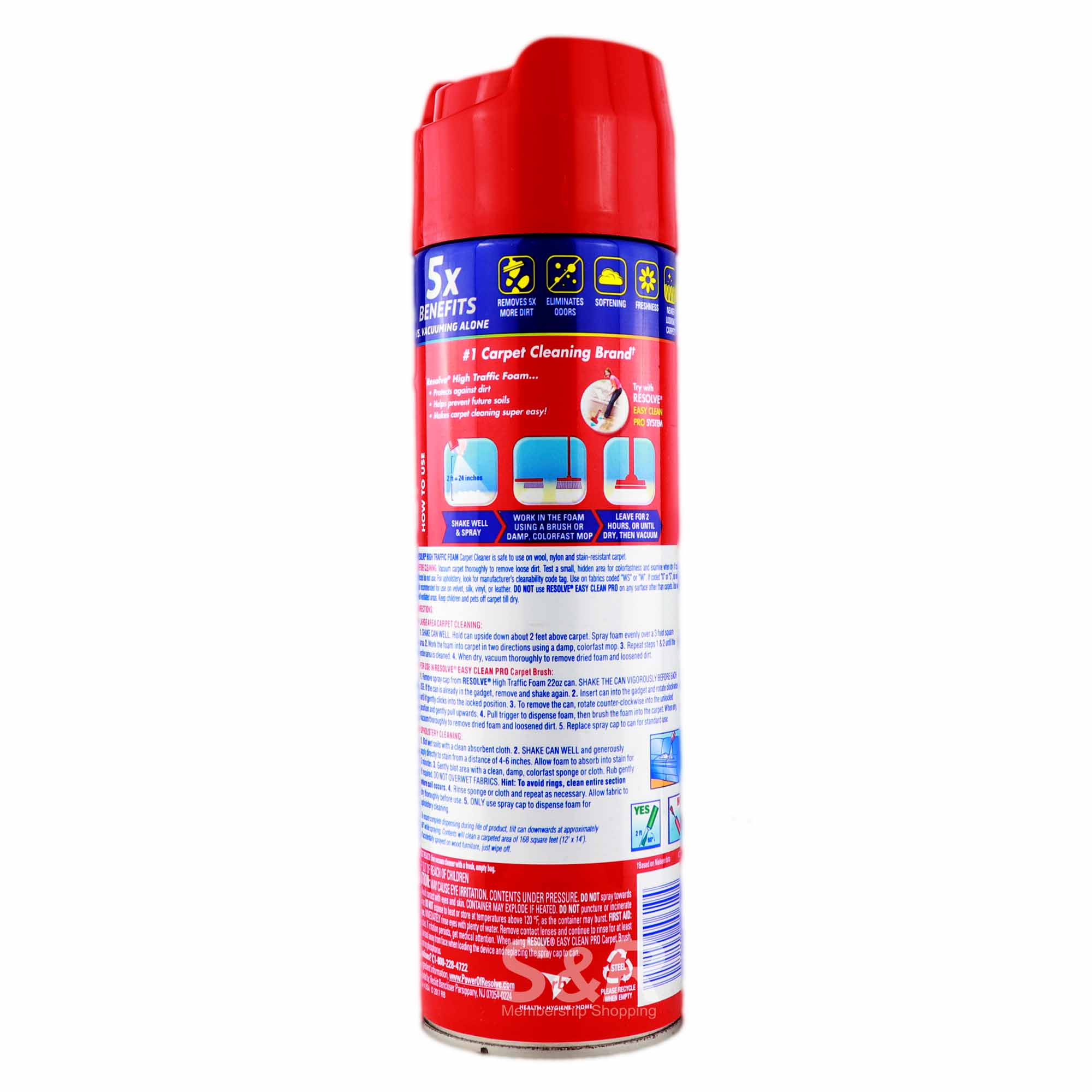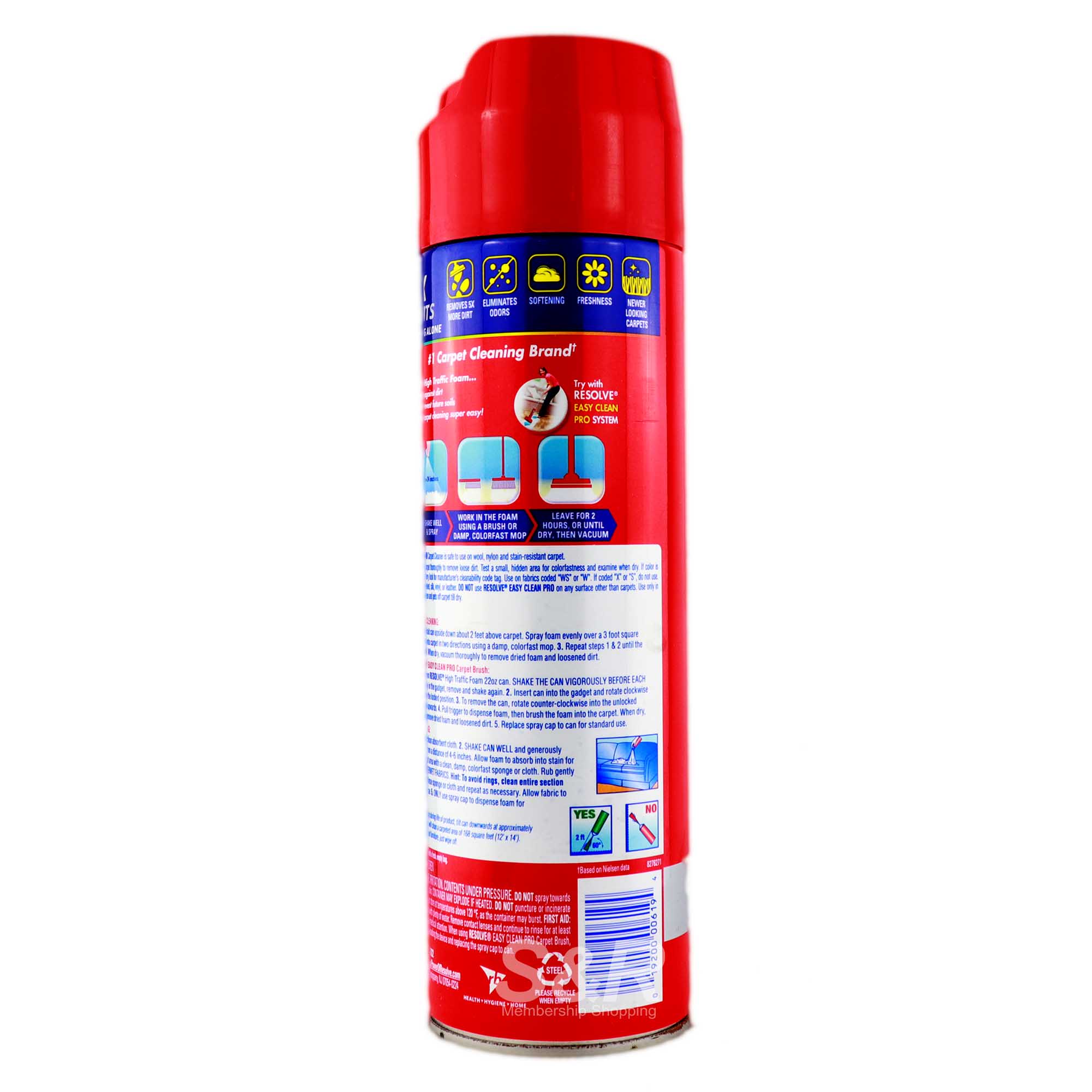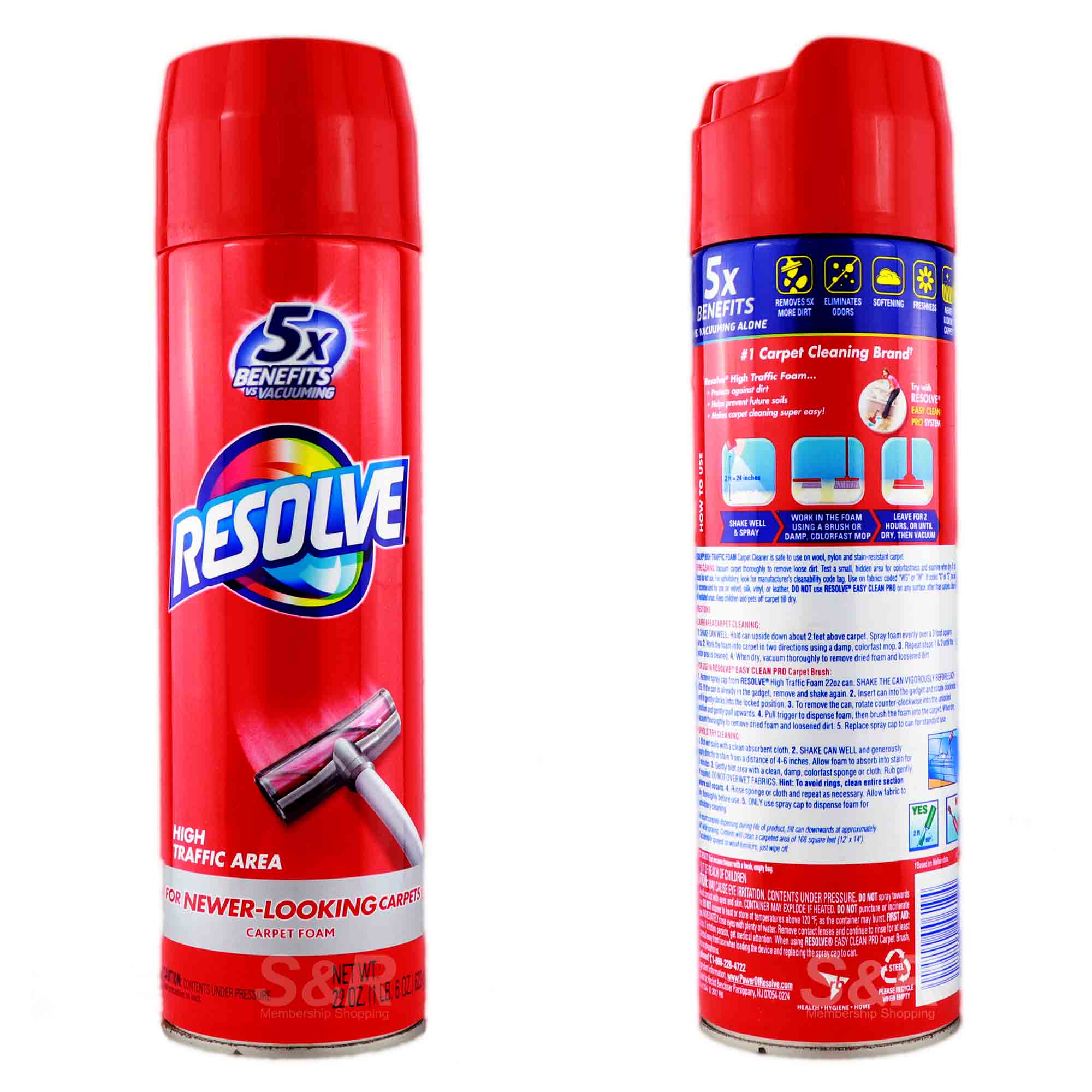 Resolve High Traffic Foam Carpet Cleaner 623g
Features:
Single Item
Foam Carpet Cleaner in 1 spray packaging
Removes 5x more dirt, eliminates odors, softening, freshness
5x the benefits vs vacuuming
Makes carpets look new
Actual Weight: 0.73 KGs
Product Dimensions: 3.54 x 3.54 x 8
---
Did the dog do it again? Sounds like another tedious job to clean that carpet again. Worry not, Resolve High Traffic Foam Carpet Cleaner will take care of your carpet nightmares and turn them into the carpet of your dreams with its 5x more dirt & eliminating power. It's also proven to be 5x stronger versus normal vacuuming, saving you time and energy. It's also got more powerful cleaning and refreshing agents to leave your carpets not only clean, but smelling great too – even you stoop down low and smell it up close!

Reinforce your cleaning activities with a bottle of Resolve High Traffic Carpet Cleaner and get a different, new-looking carpet in no time.

Directions: Shake well and spray. Work in the foam using a brush or damp, colorfast mop. Leave for 2 hours or until dry, then vacuum

Keep out of reach of children. May cause eye irritation.

Extremely flammable aerosol. Contains gas under pressure; may explode if heated.