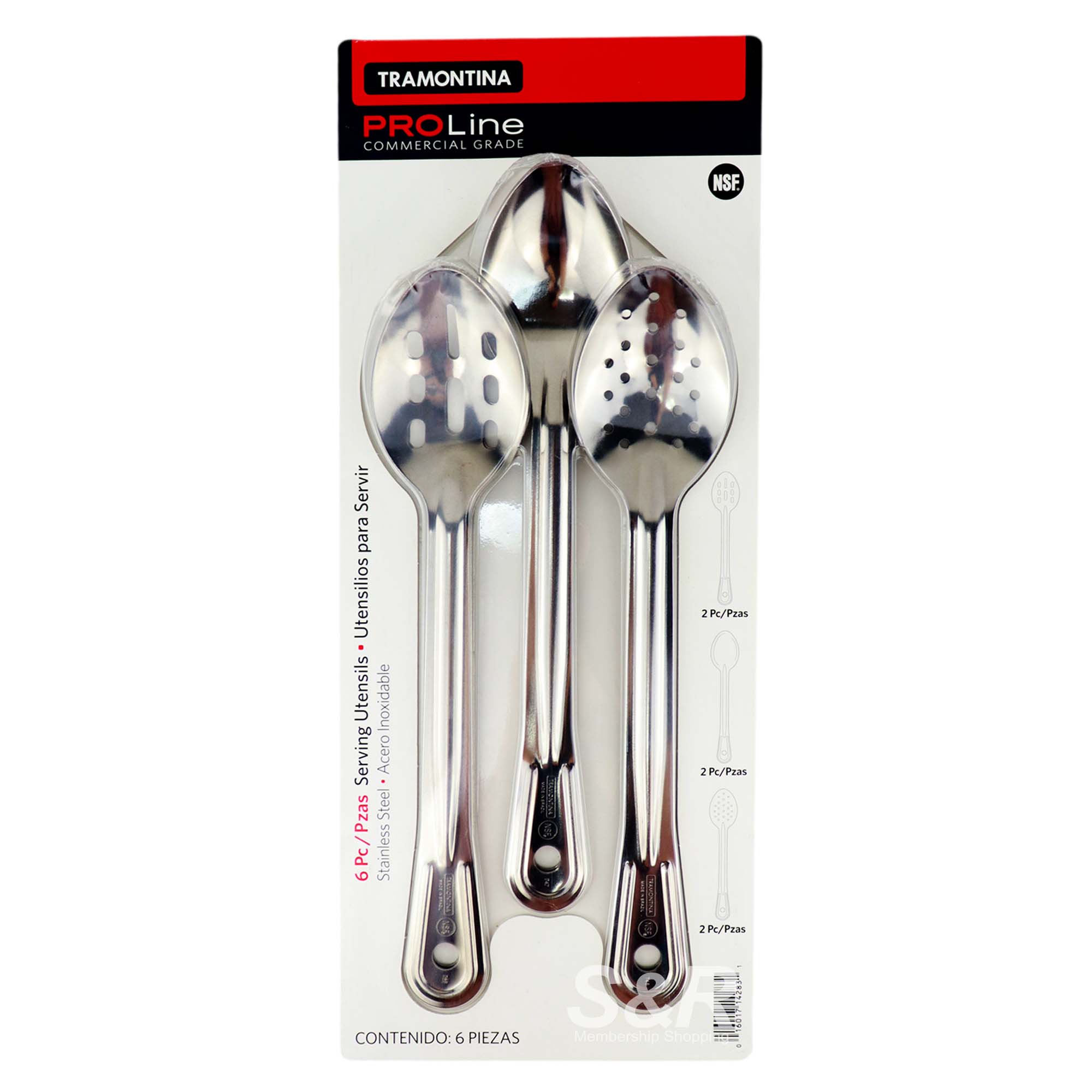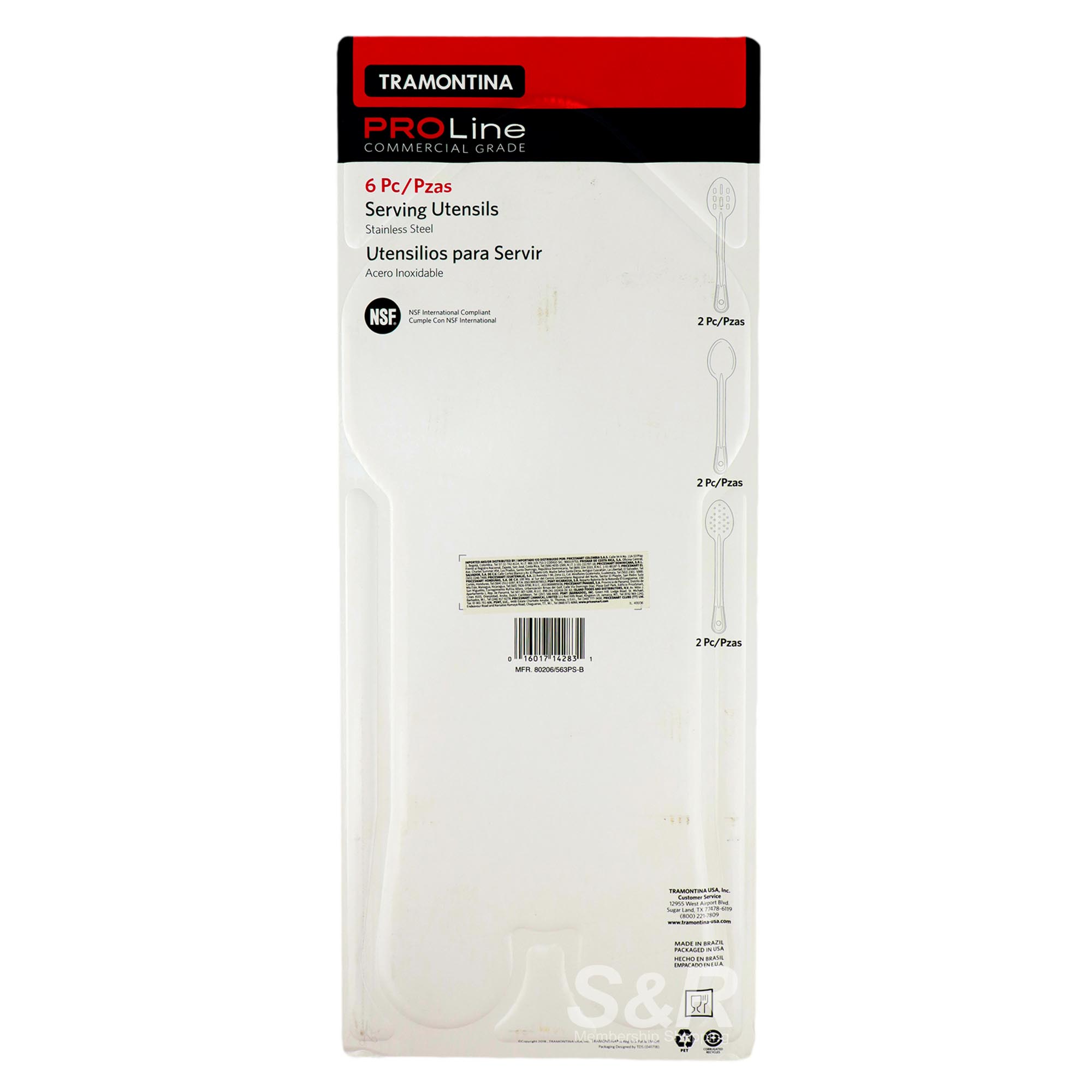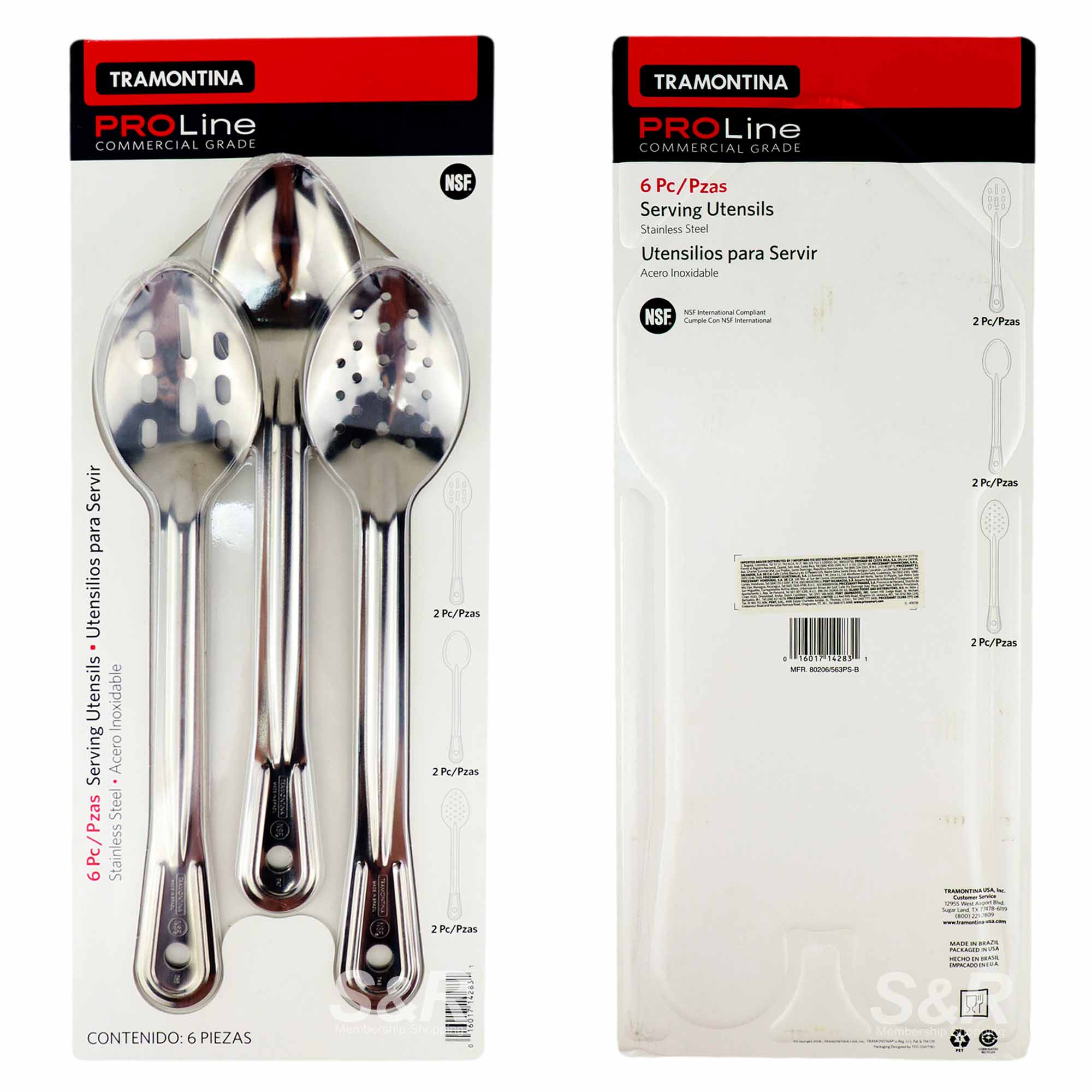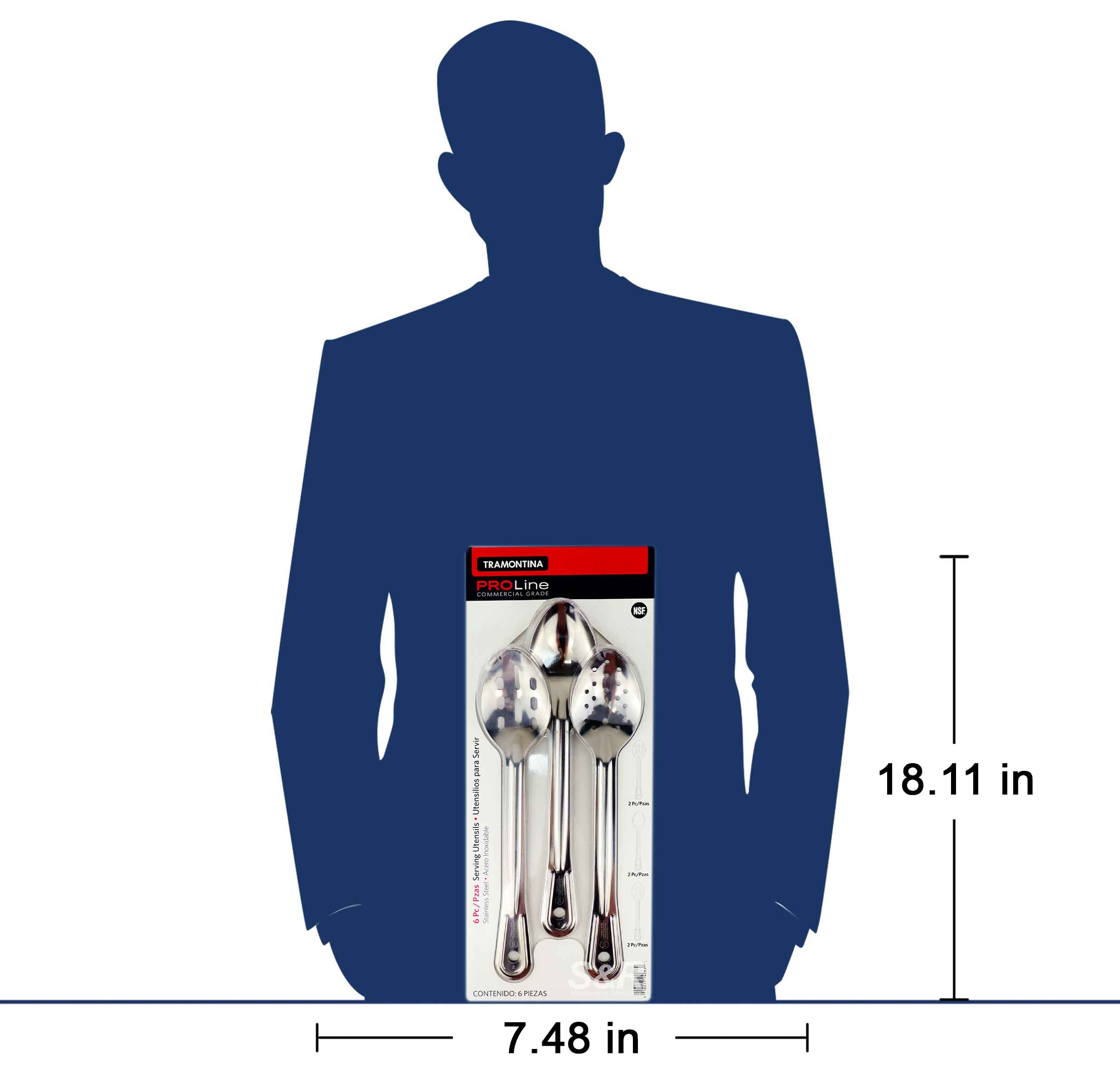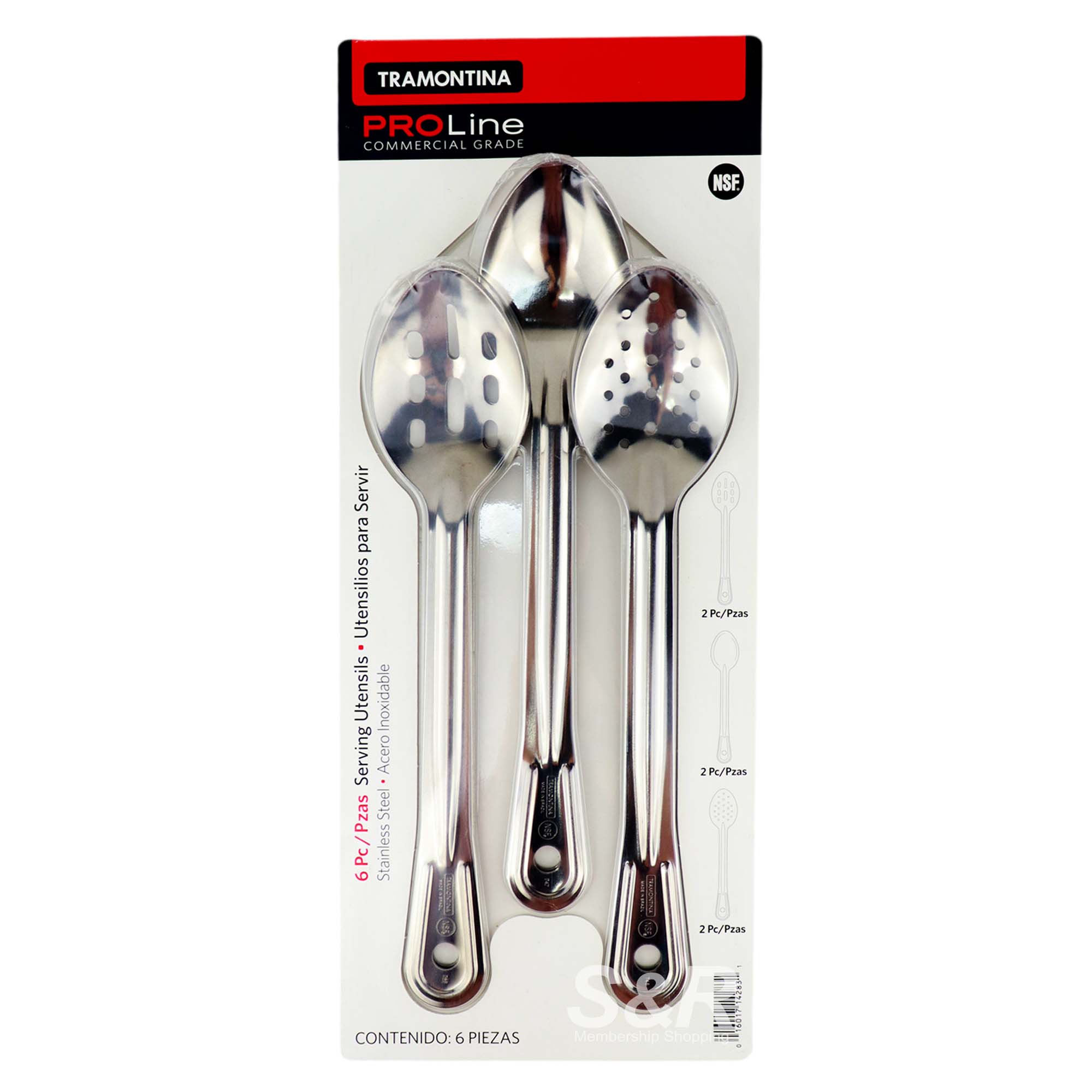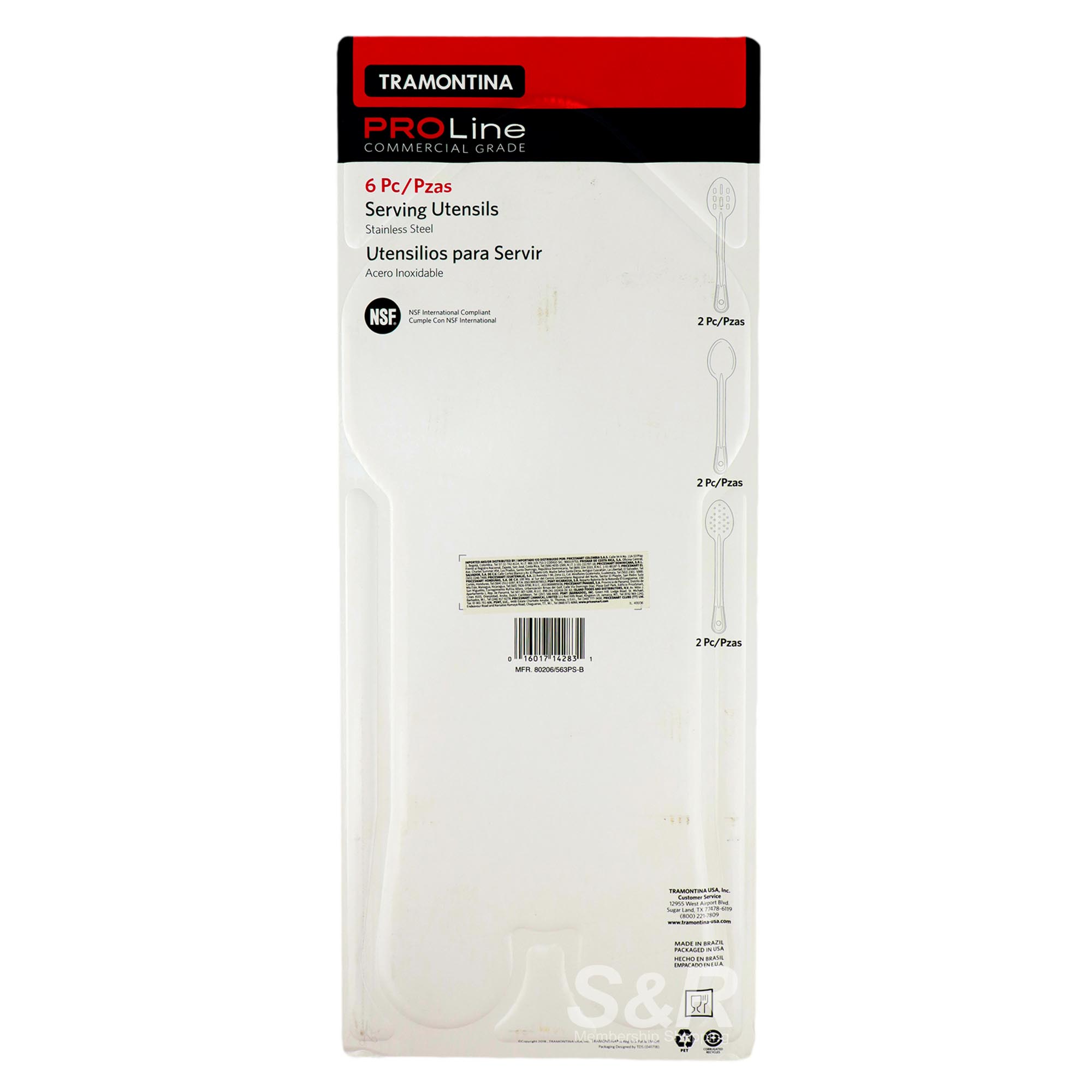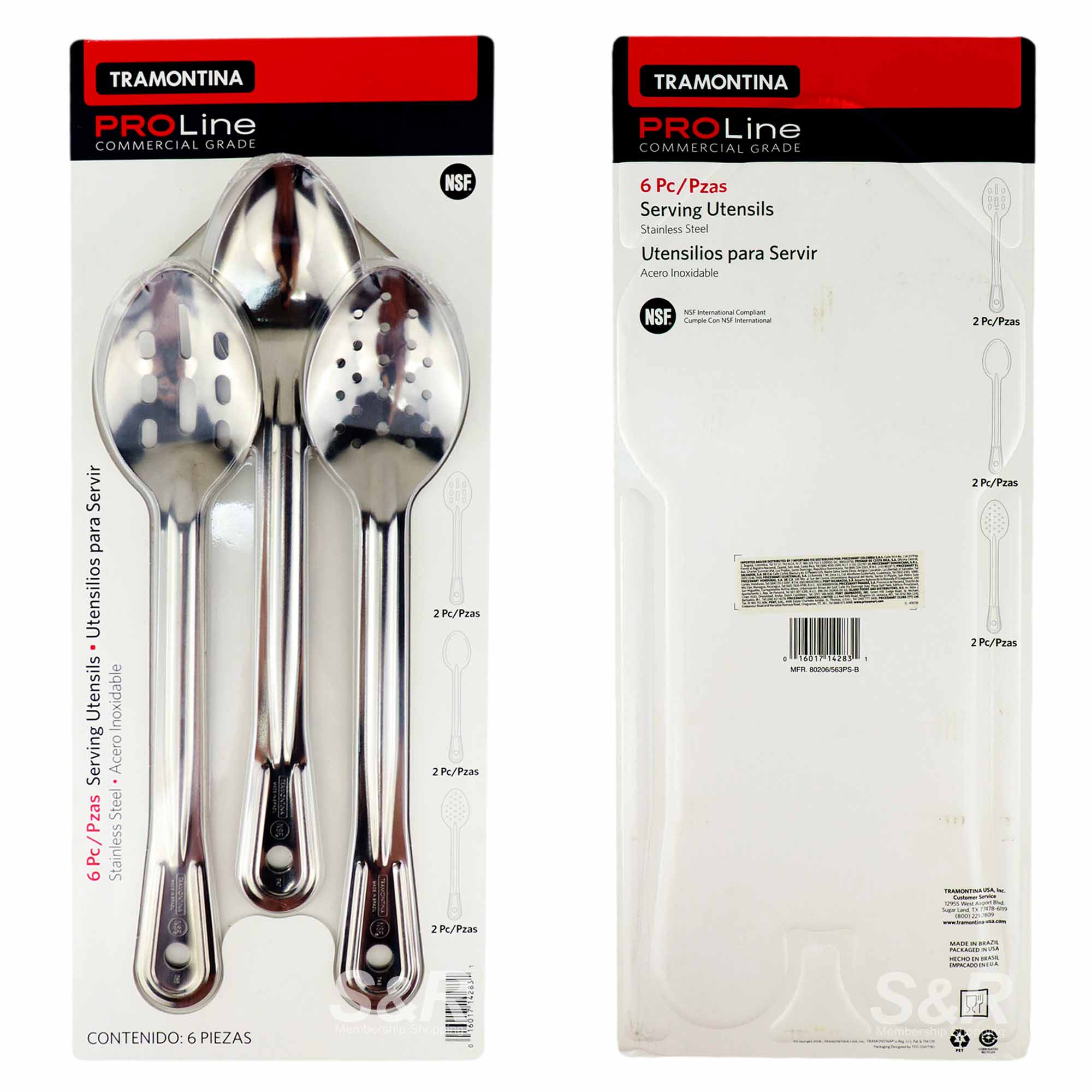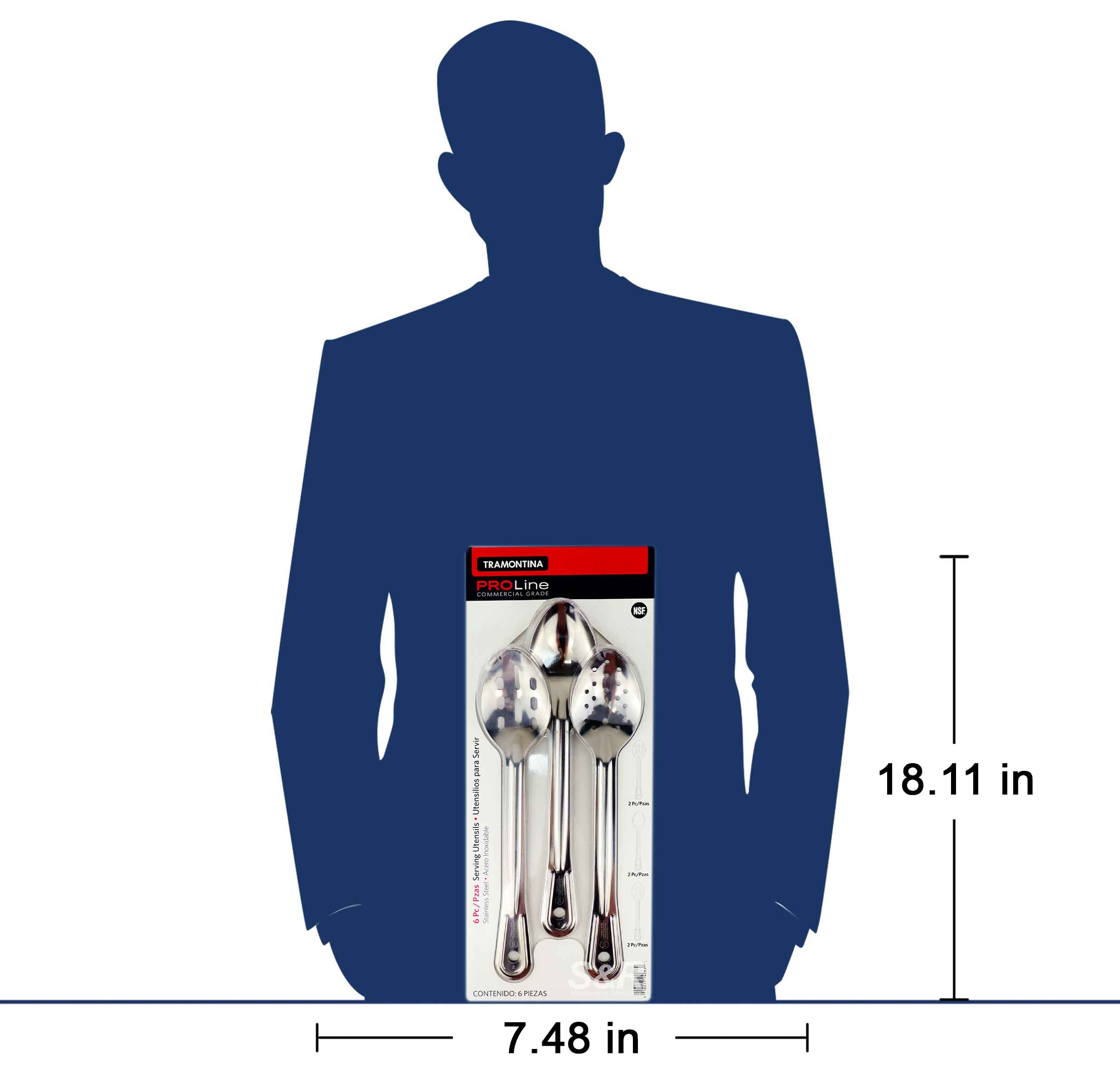 Tramontina Serving Utensils 6pcs
Features:
Multi-pack (6 pieces)
Stainless steel serving spoon utensils
Dishwasher safe
Resistant to impact and high temperatures
Product of the USA
Actual Weight: 0.9 GM
Product Dimensions: 7.48 x 0.39 x 18.11
---
Whether you're dining outside or just at home, any kind of meal need good quality tableware, knives, and specially utensils. Therefore, Tramontina Serving Utensils have all the practical qualities that ensure durability and well, a happy feast.

The thermal treatment adds durability to the spoon blades and the handle, making it comfortable to use.

Tramontina Serving Utensils remain resistant to impact and high temperatures and can be cleaned easily in the dishwasher.

Store properly in a dry, cool place.