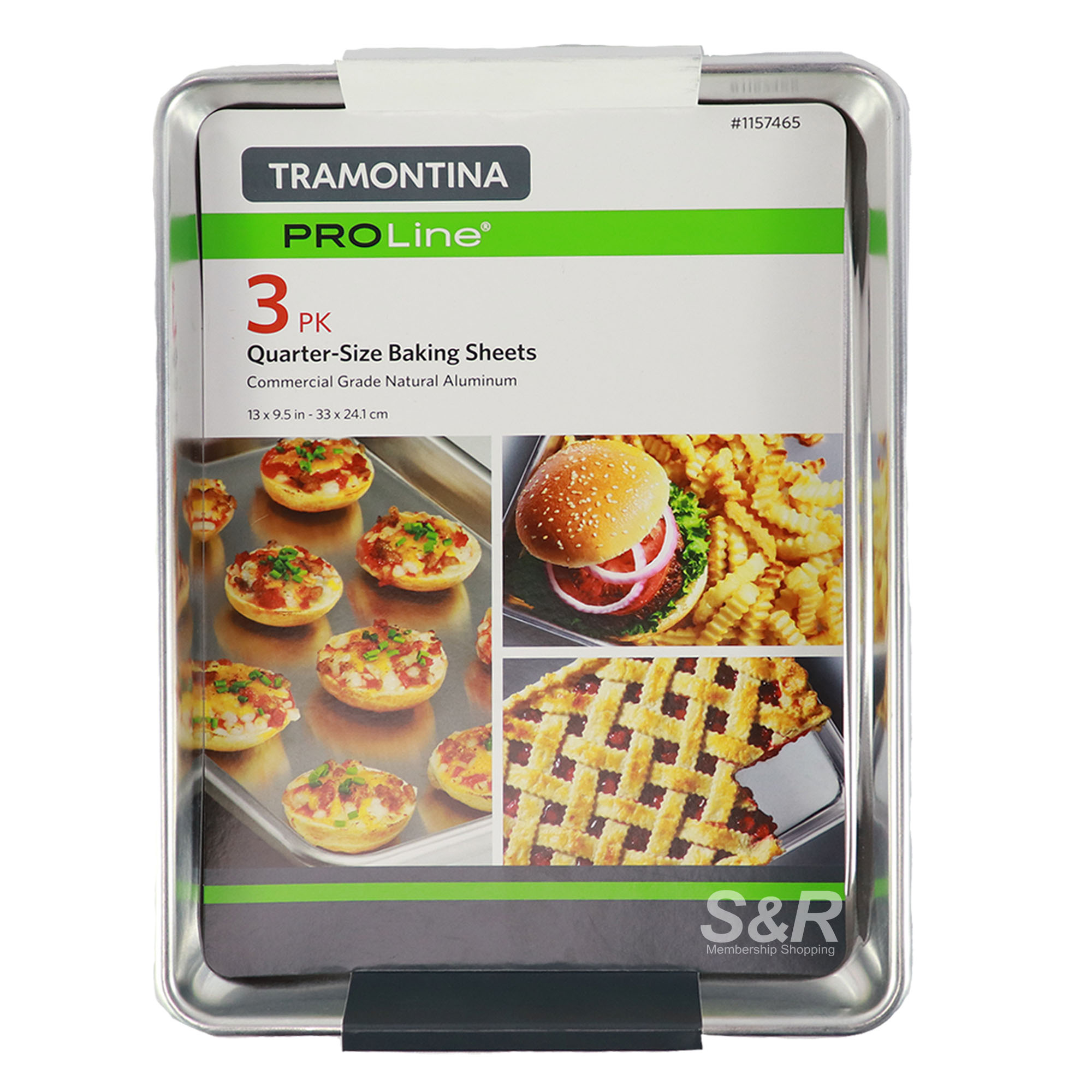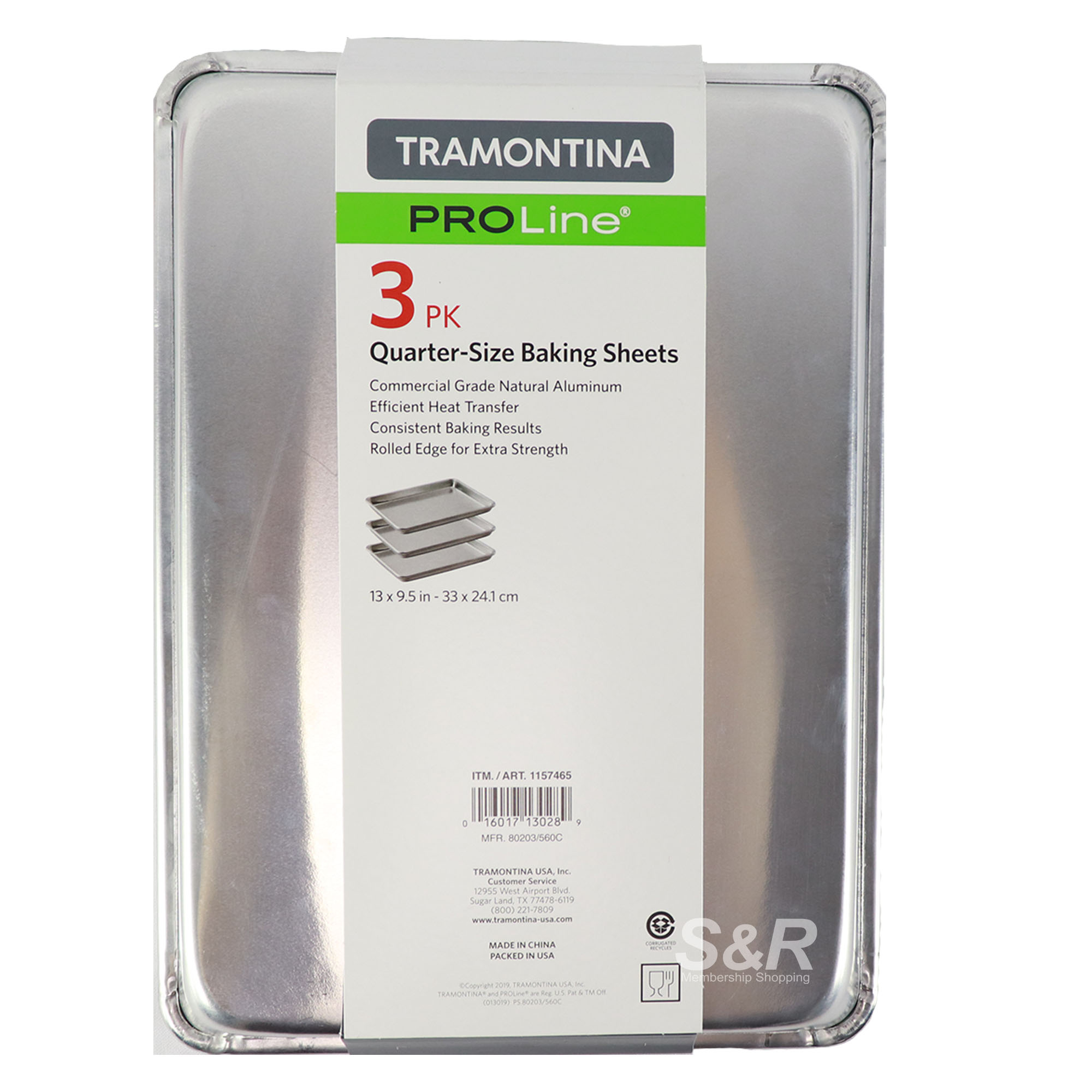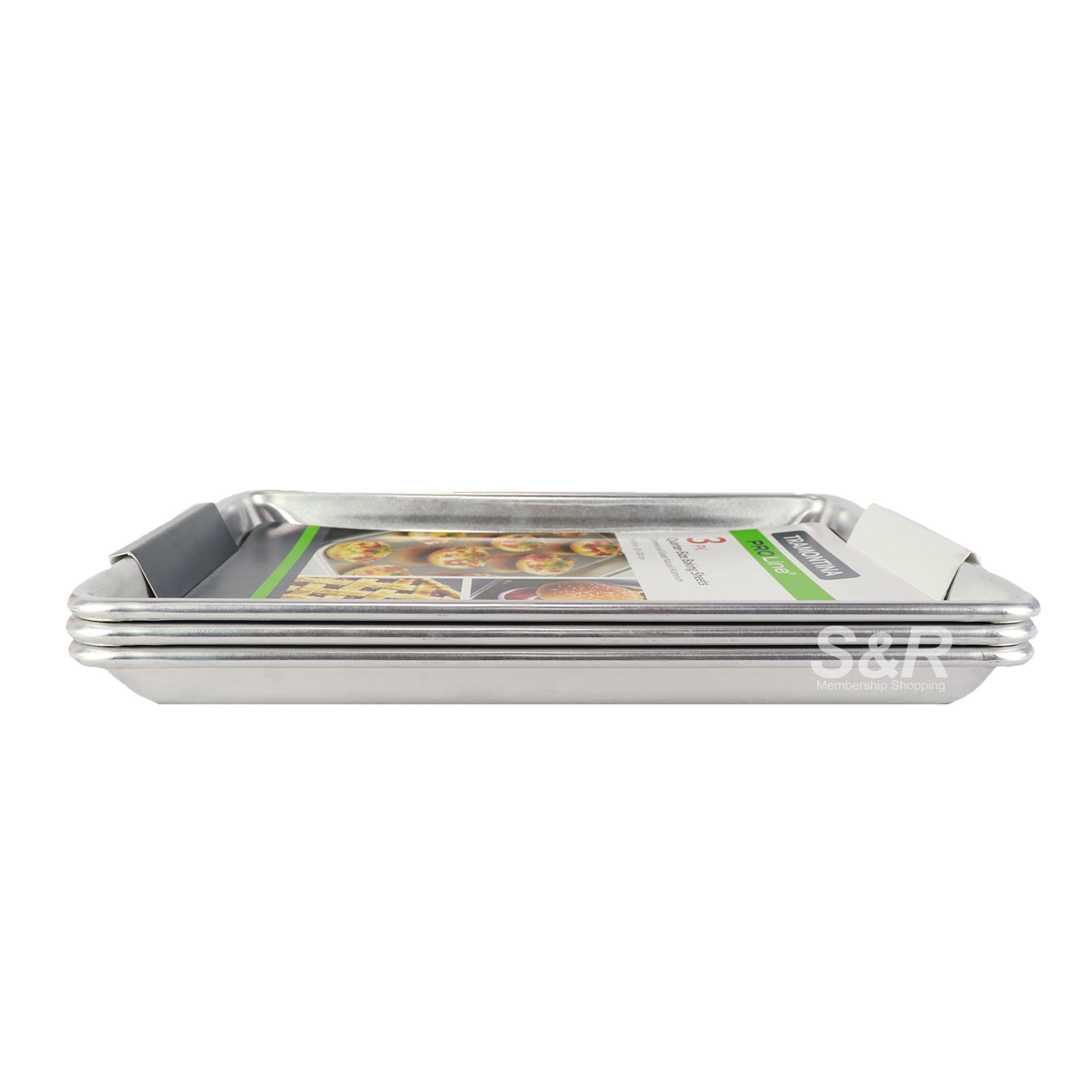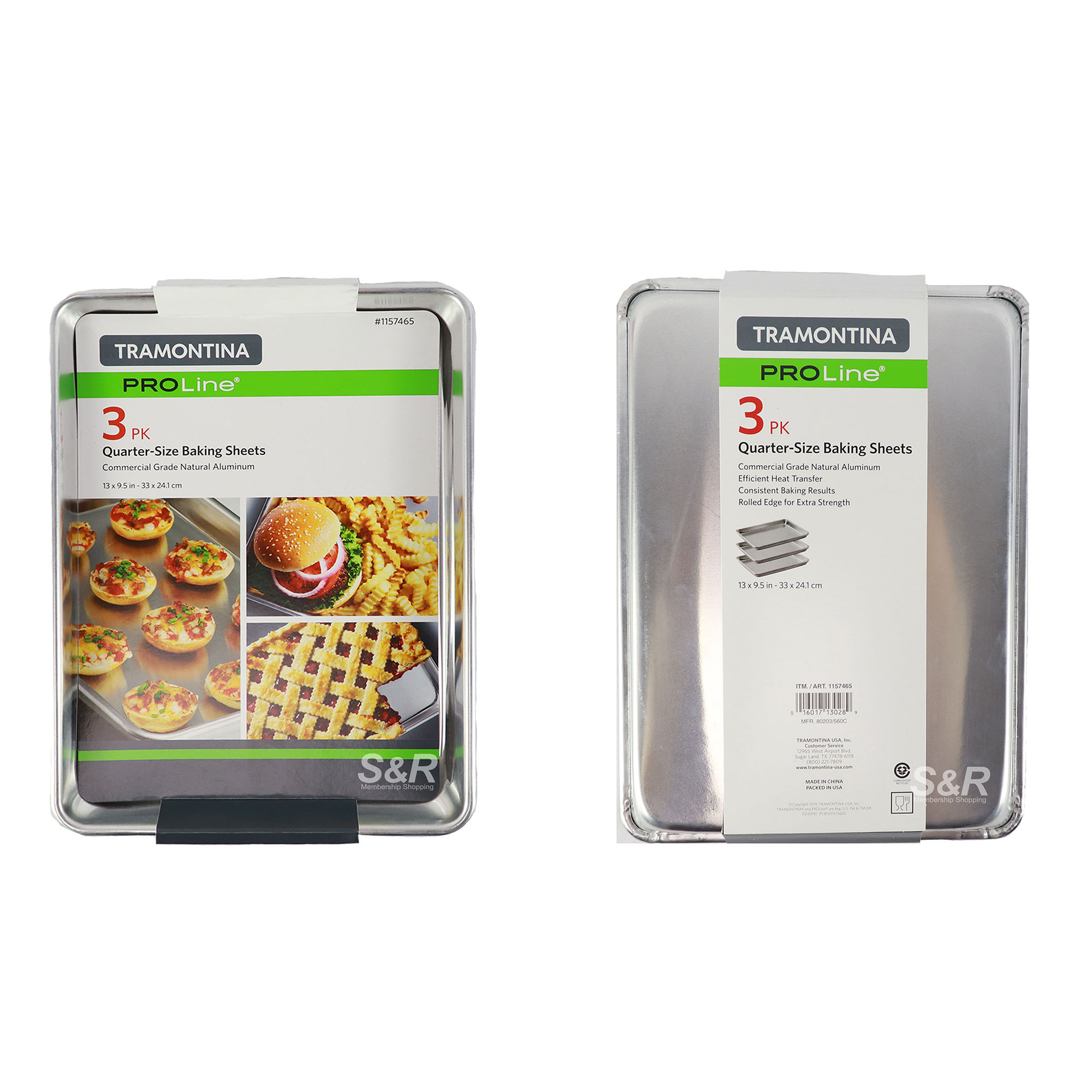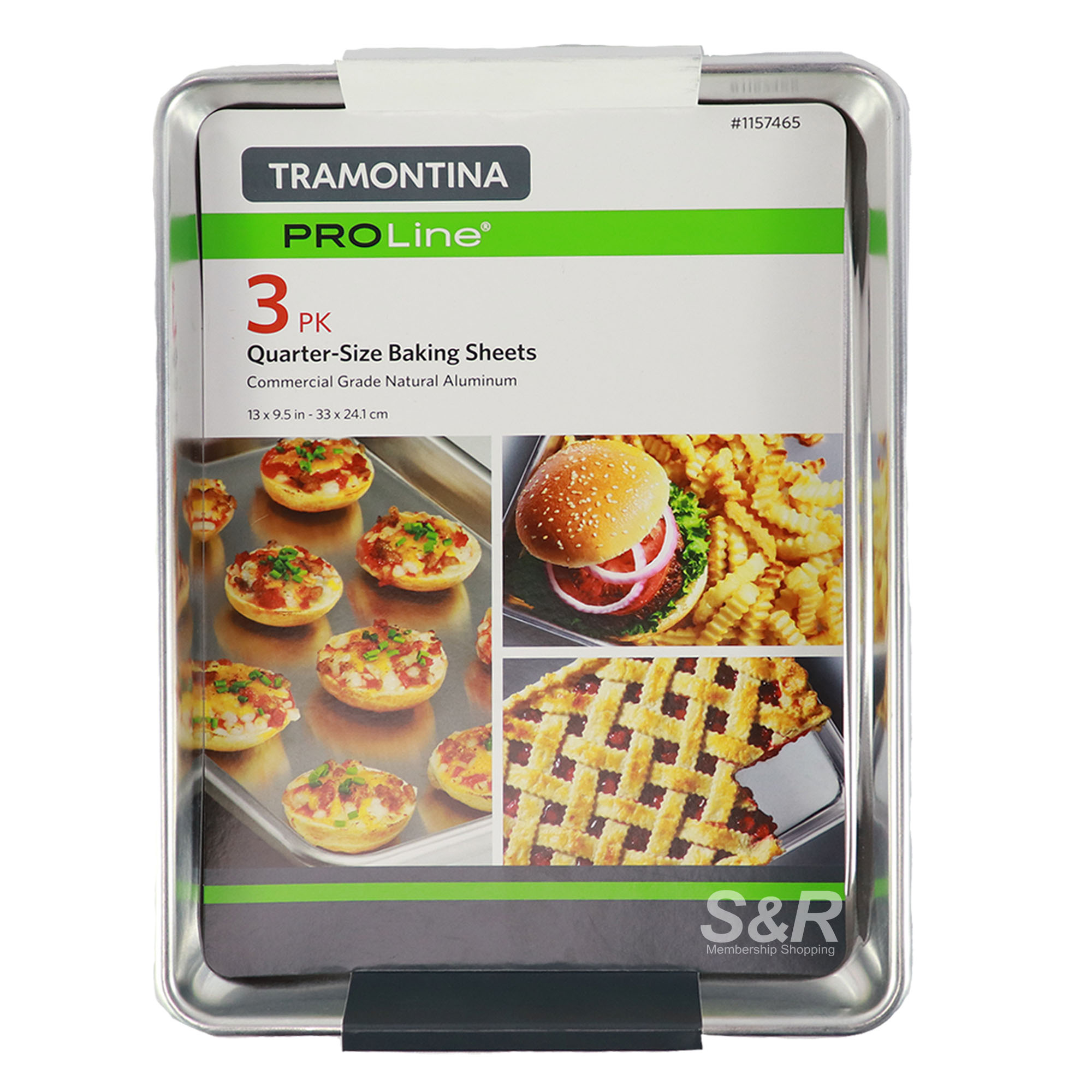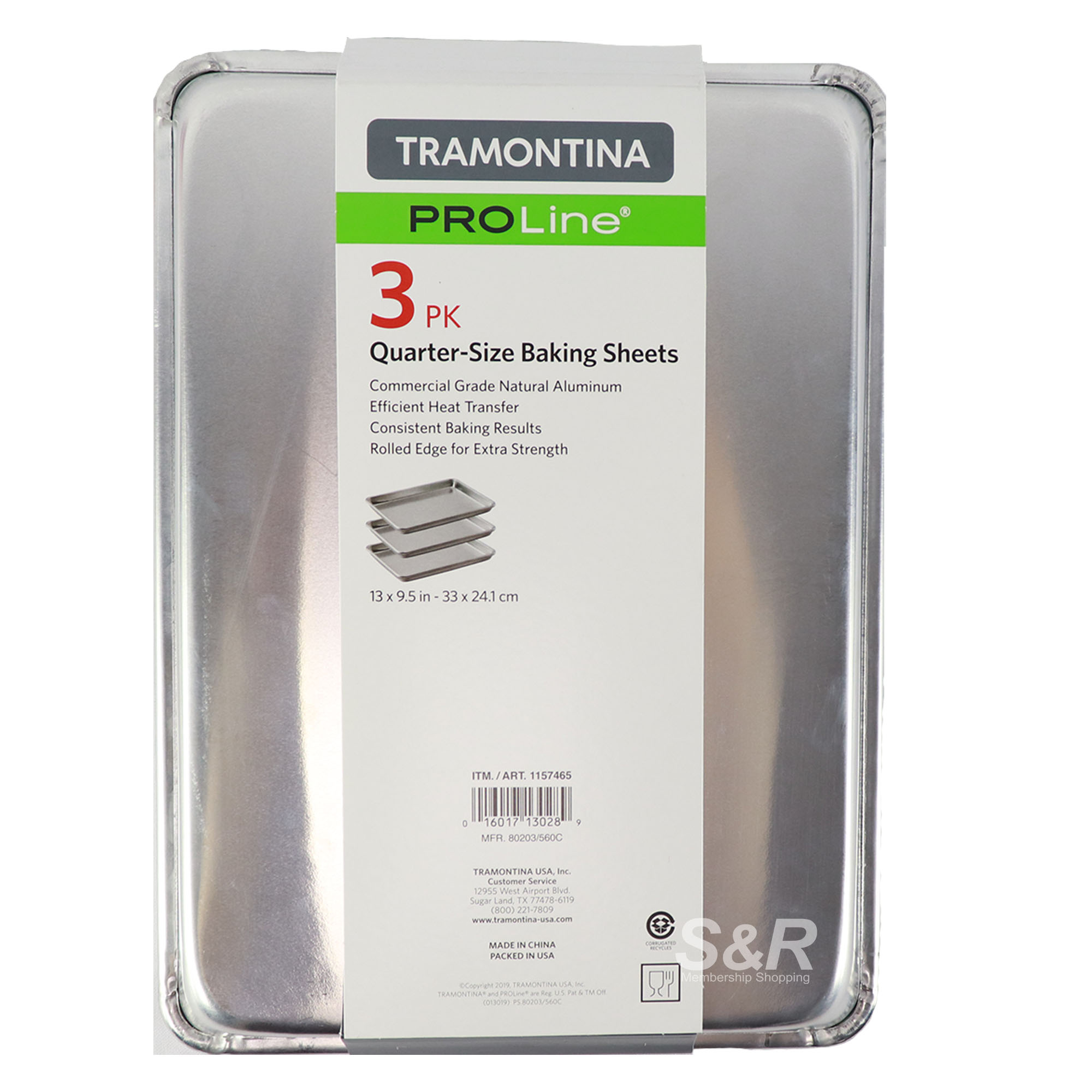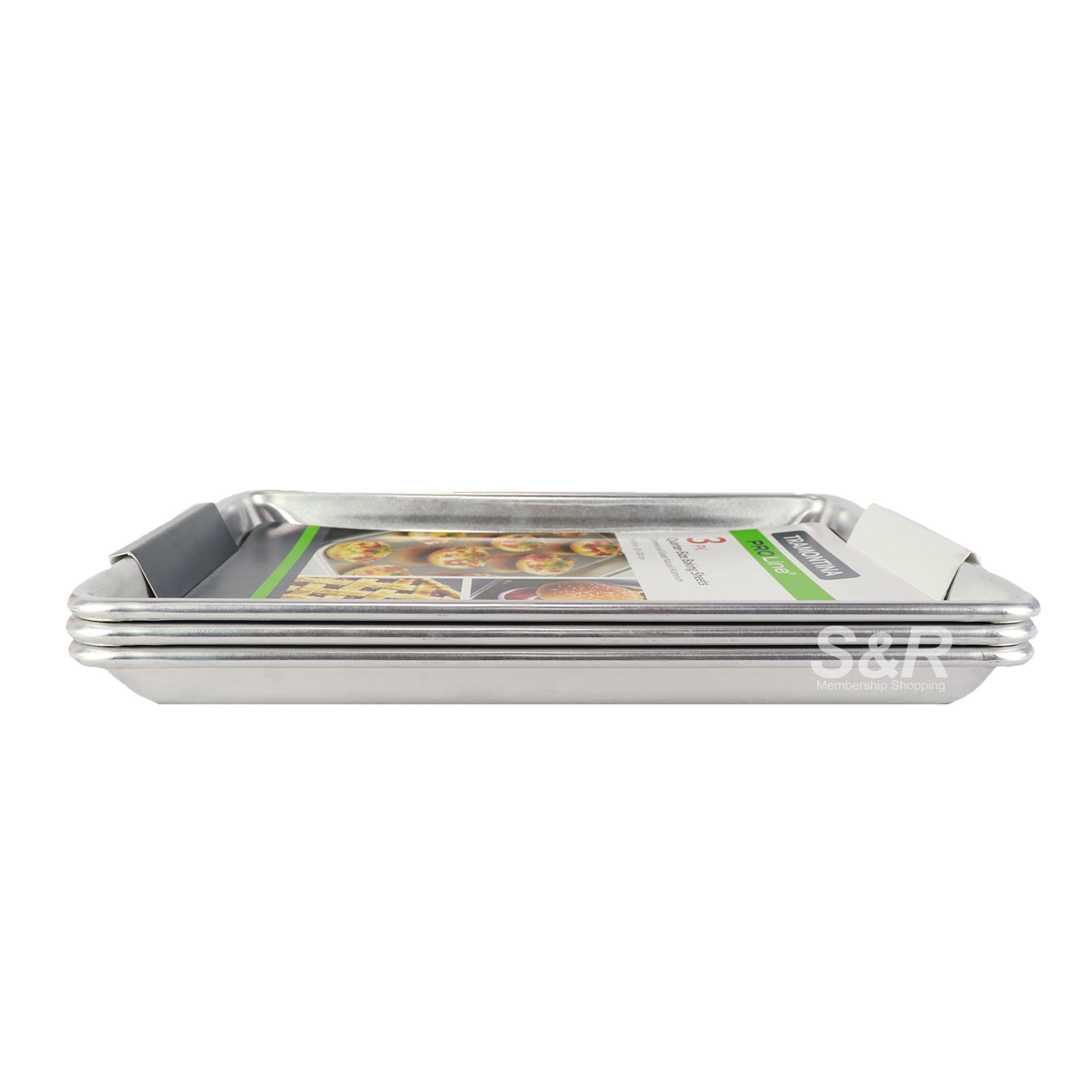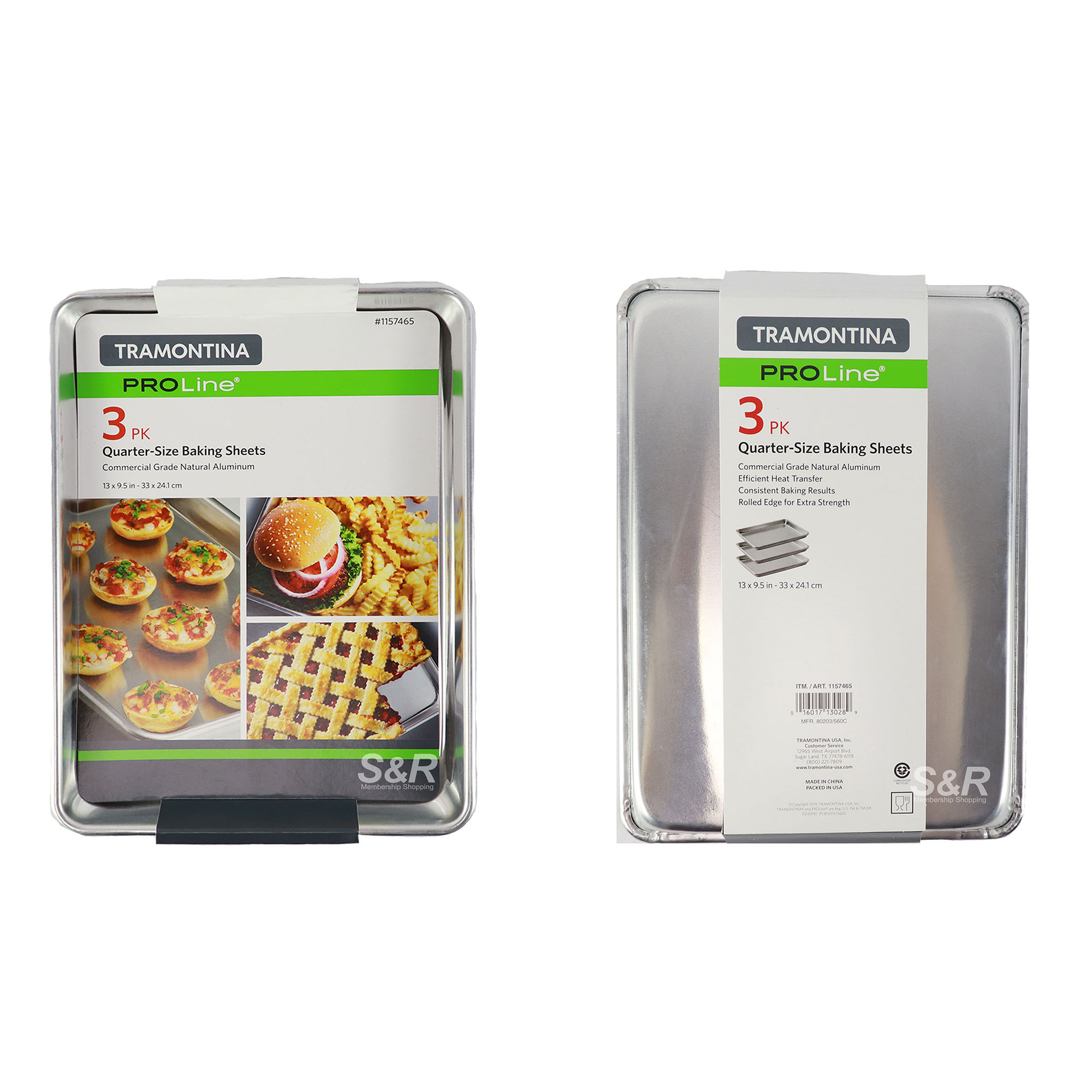 Tramontina PRO Line Quarter-Size Baking Sheets 3pcs
Features:
Multi-pack (3 counts)
Quarter-Size Baking Sheets in 1 packaging
Commercial Grade Natural Aluminum
13 x 9.5in – 33 x 24.1cm
Rolled edge for Extra Strength
Actual Weight: 1.41 KGs
Product Dimensions: 9.5 x 2 x 13
---
Throwing a party can be tedious and exhausting especially with the way you want your party to turn out. Good thing there's Tramontina PRO Line Quarter-Size Baking Sheets! A presentable container that can keep your food oh-so appealing and fresh! And not just that; it makes for an efficient heat transfer, which in turn provides consistent baking results. It's also got a rolled edge for extra strength in handling.

It's made from durable stainless steel that's sturdy, easy-to-clean, and can definitely last a lifetime. What are you waiting for? With Tramontina, you know you're going to have the best feast using their best food serving containers.

Get yours now at S&R Membership Shopping!

Store in a dry, cool place. Wash and sanitize before and after use.

Keep away from source of fire and areas where it will be exposed to direct sunlight for a long period of time.

Replacements may be subjected to store's warranty provisions.