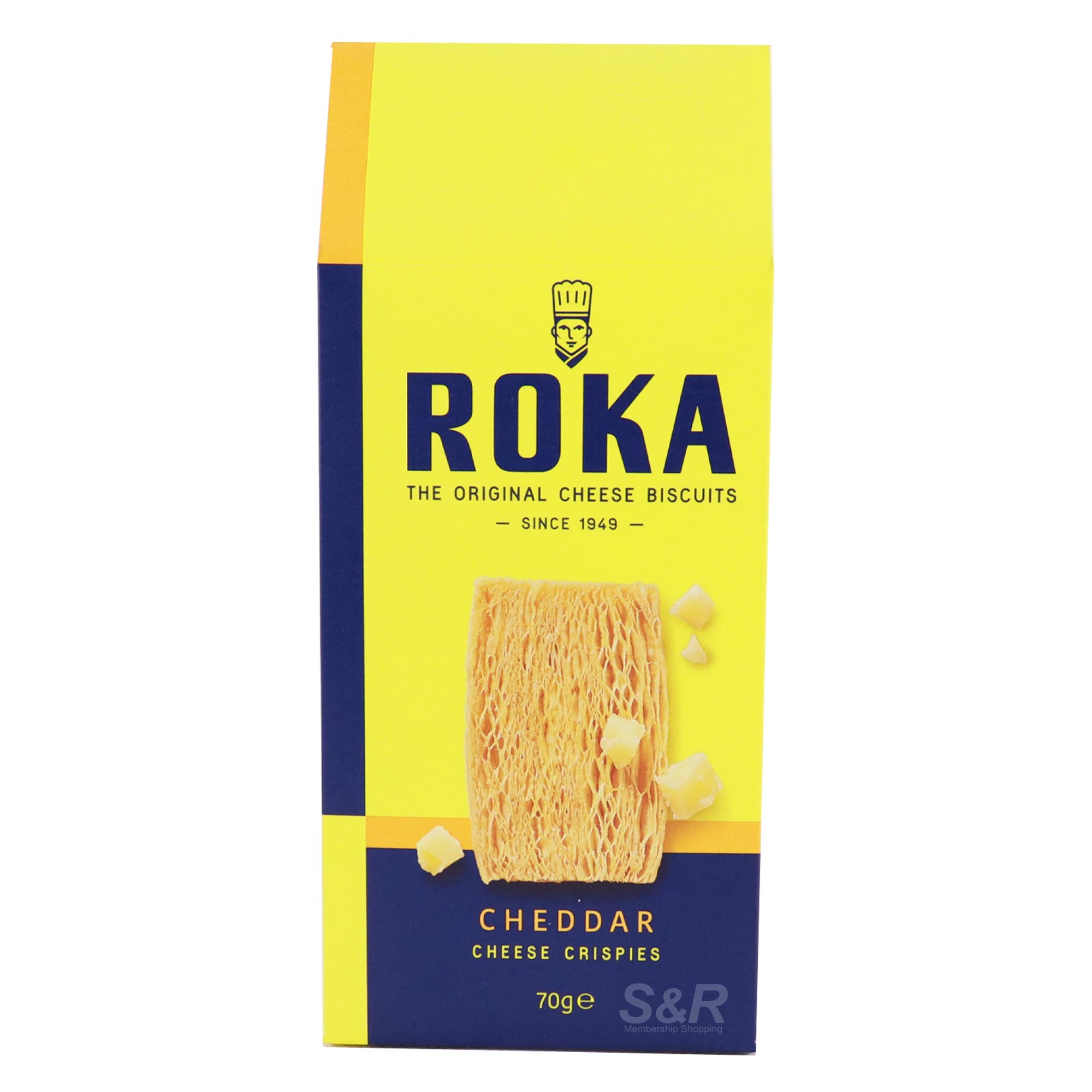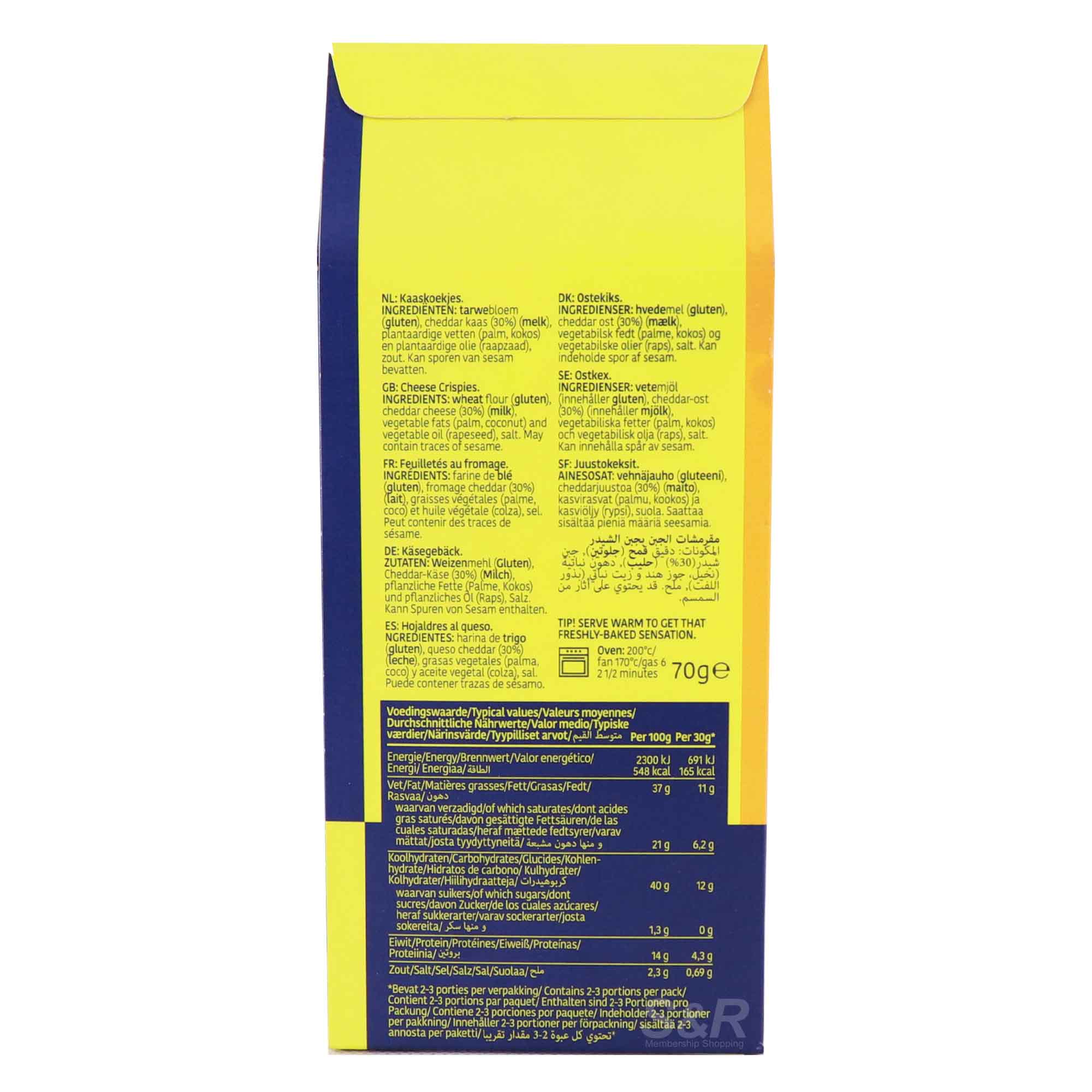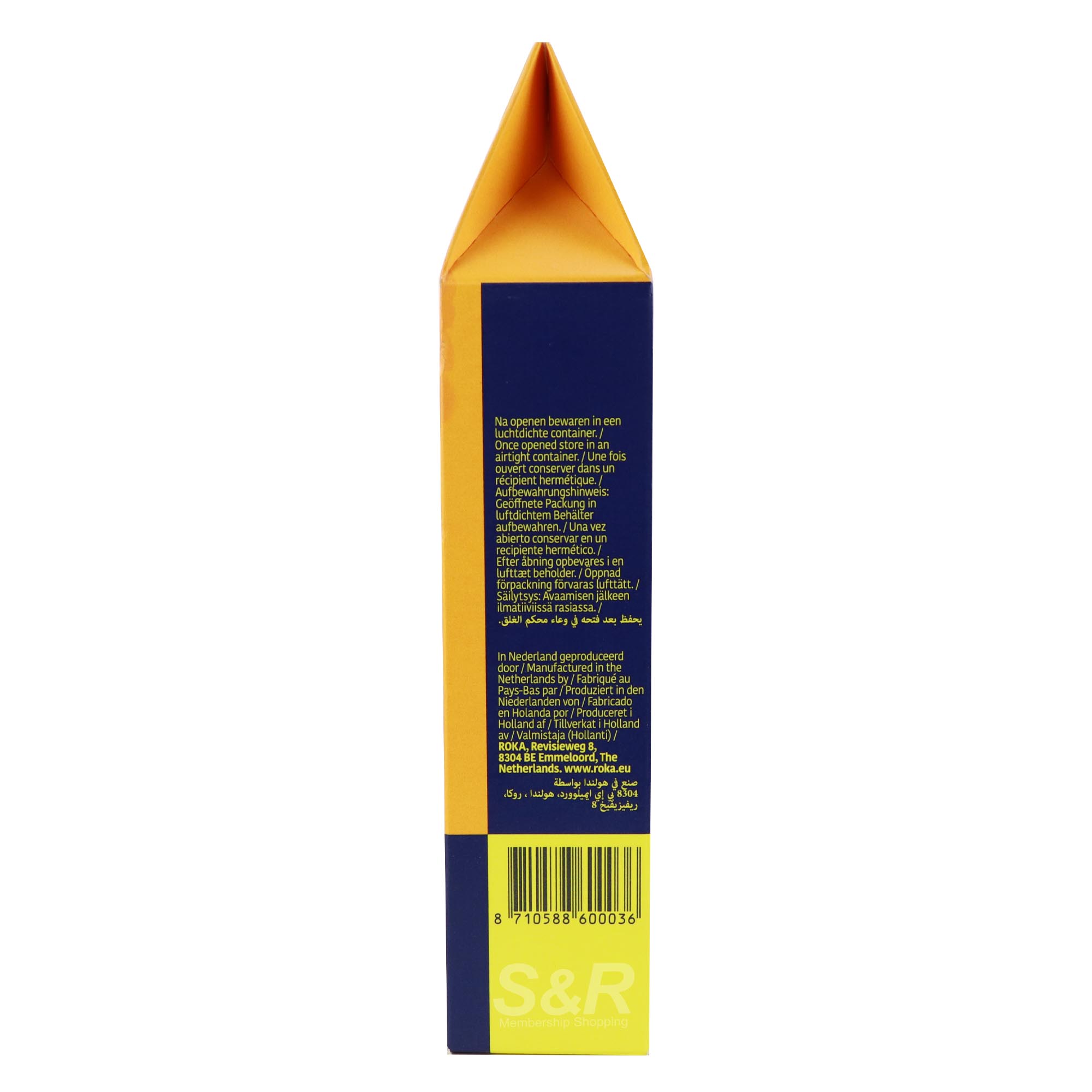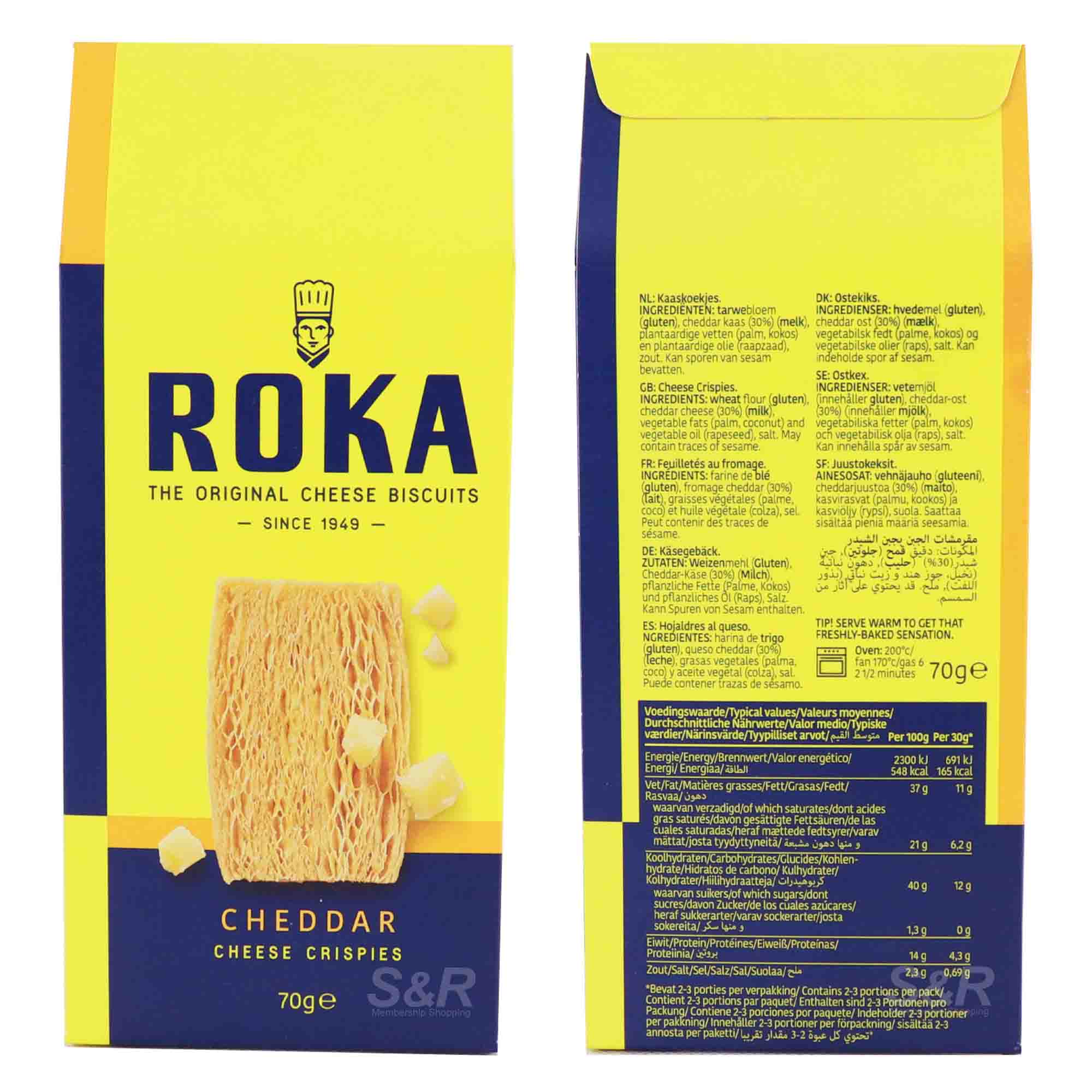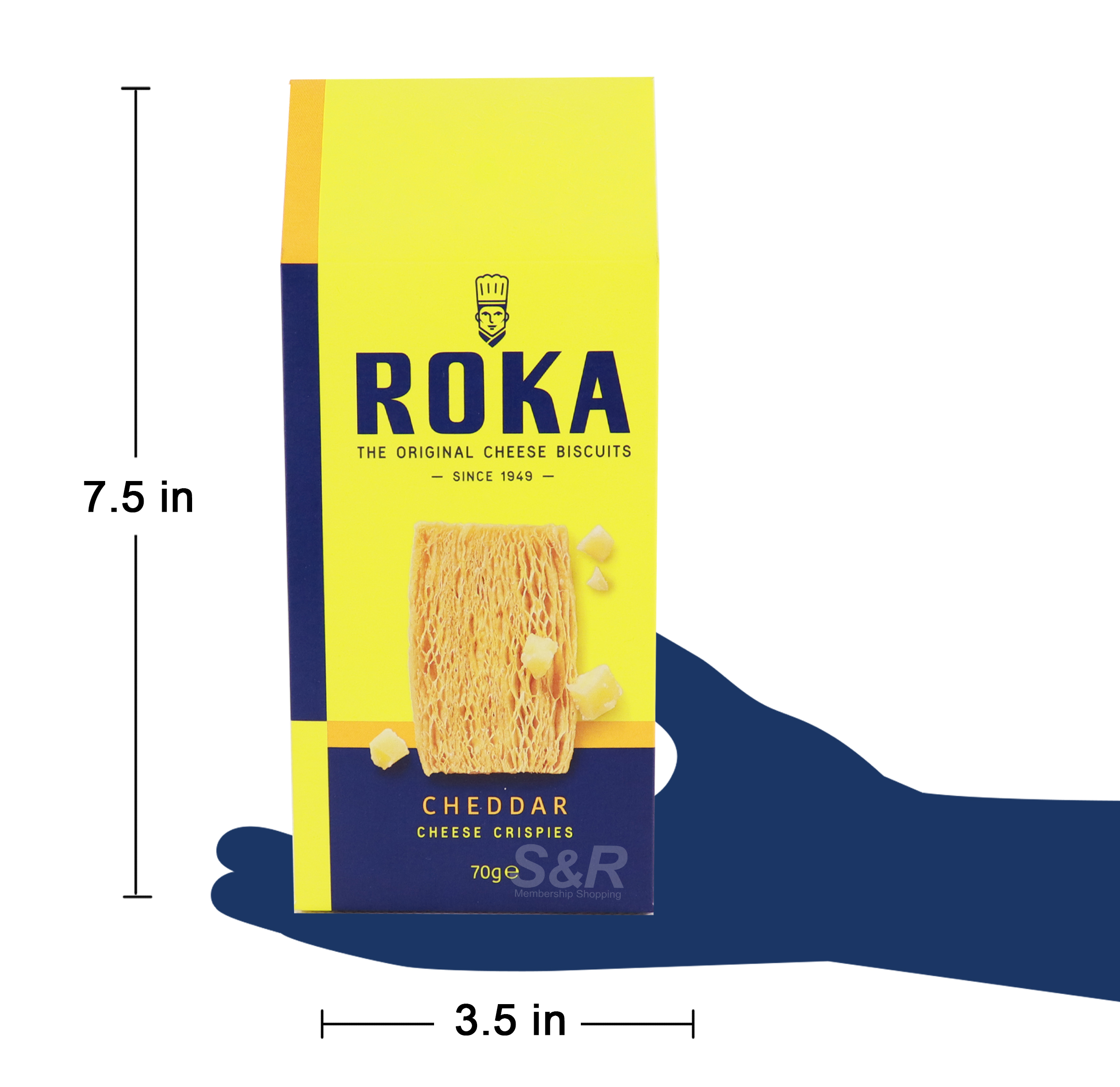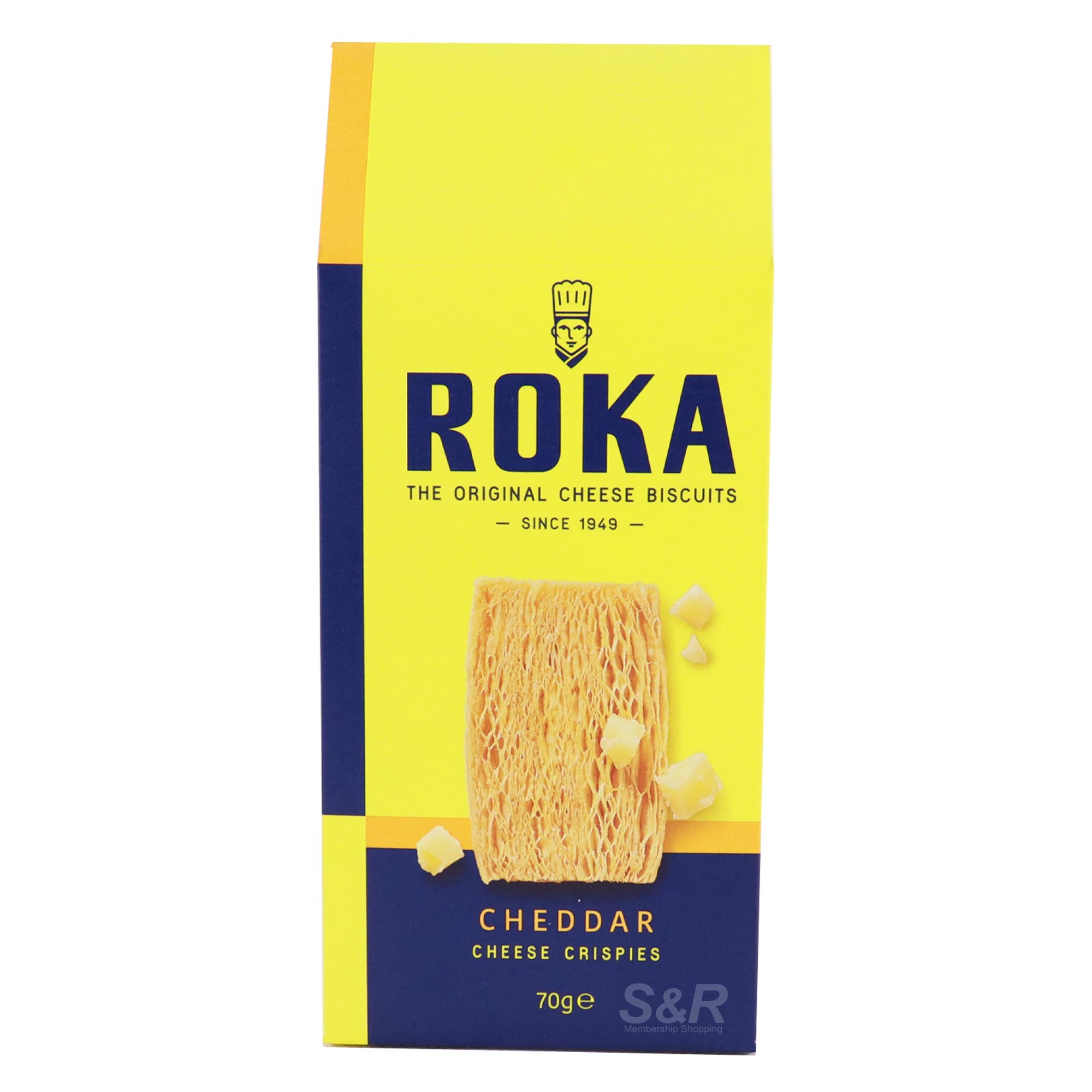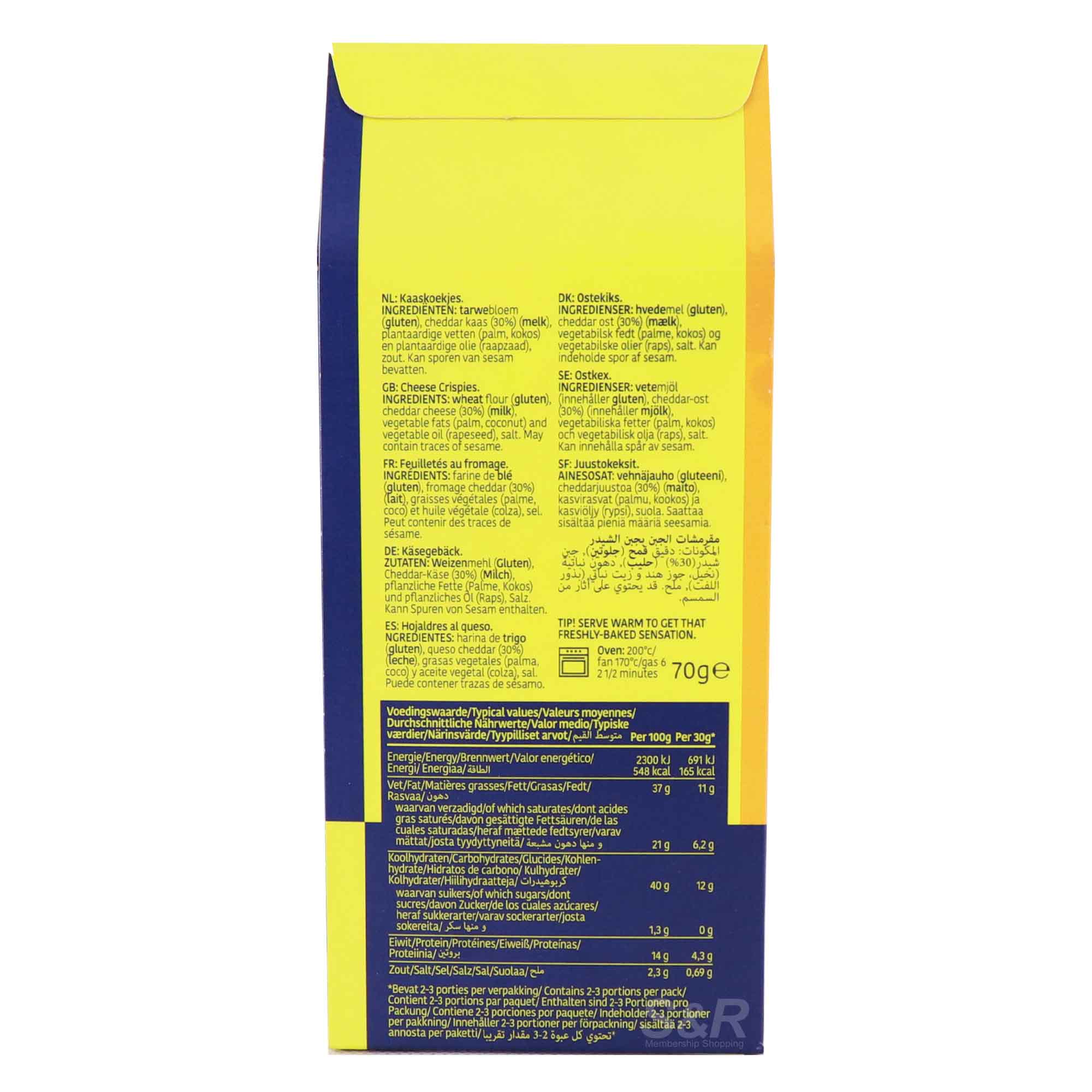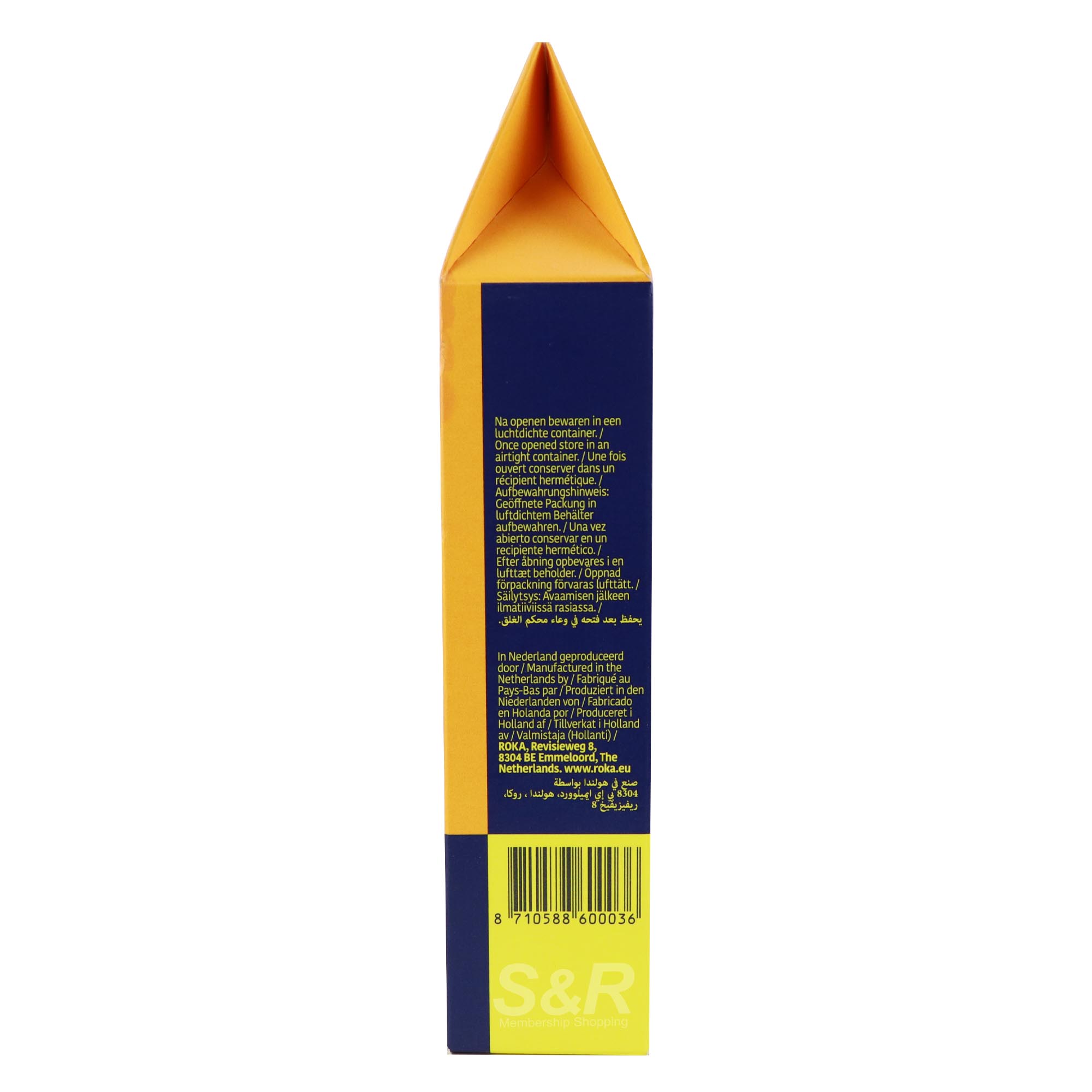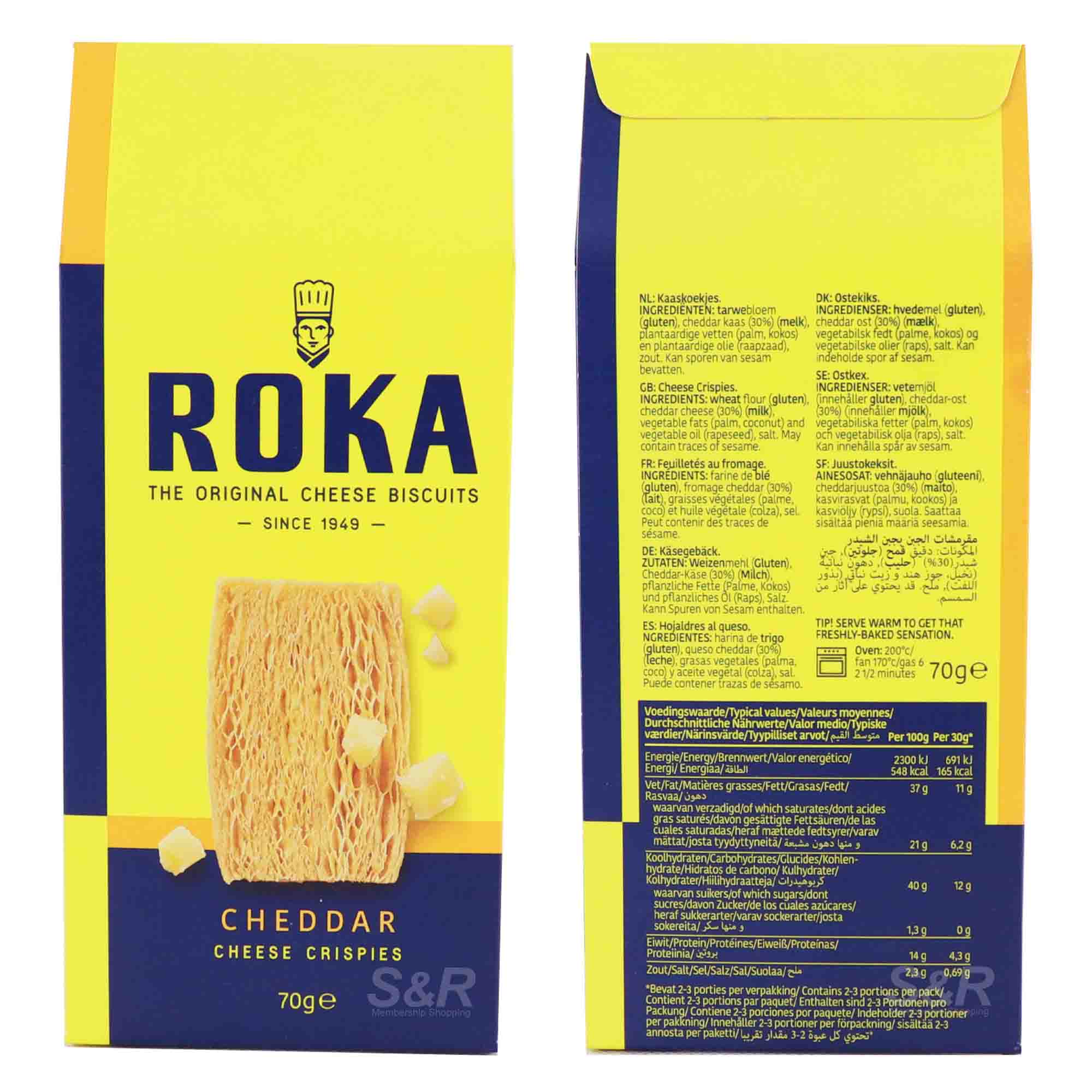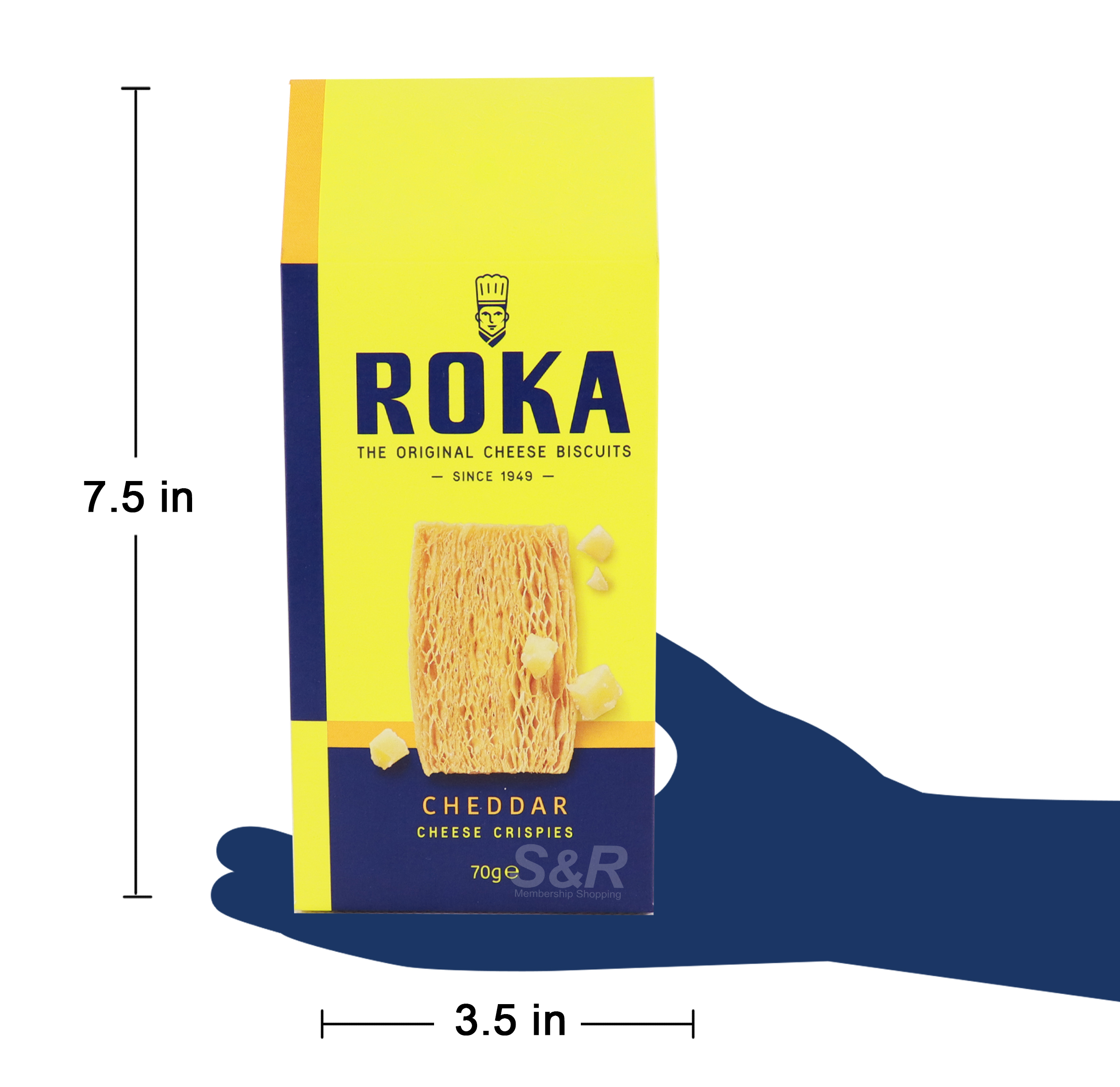 Roka Cheddar Cheese Crispies 70g
Features:
Single Item
Cheddar cheese crispies in 1 box
Savory, tasty and creamy snack for everyone
Crunchy and milky, just like your favorite cheddar cheese
Product of Netherlands
Actual Weight: 0.09 KGs
Product Dimensions: 3.5 x 1.5 x 7.5
---
Nobody has to say, "cheese" just for someone to smile, because Roka Cheddar Cheese Crispies is here to rock everyone's world with its natural cheddar cheese surprise. Every bite will make you smile as it is packed with the richest and creamiest cheese taste that you have loved ever since you realize how to say the word "cheese."

Pop the box open and reach deep! Bite the crispy cheese snack together with your favorite drink that goes well with it. Get yours now at S&R Membership Shopping!

Consume upon opening.

Store in a dry, cool place.

Shelf life may last up to 4-5 months if stored in a favorable area or refrigerated and unopened. Store inside a tightly sealed container.