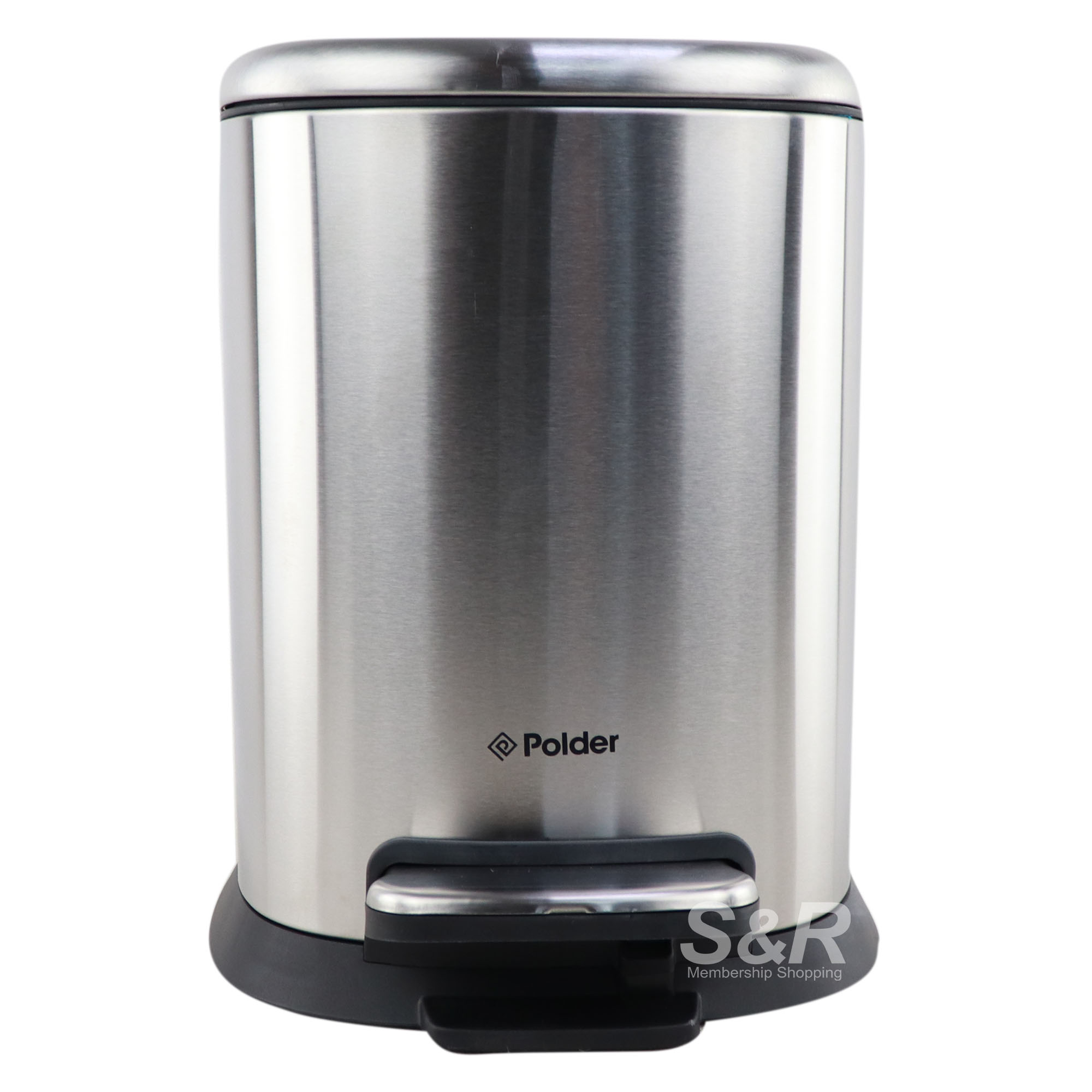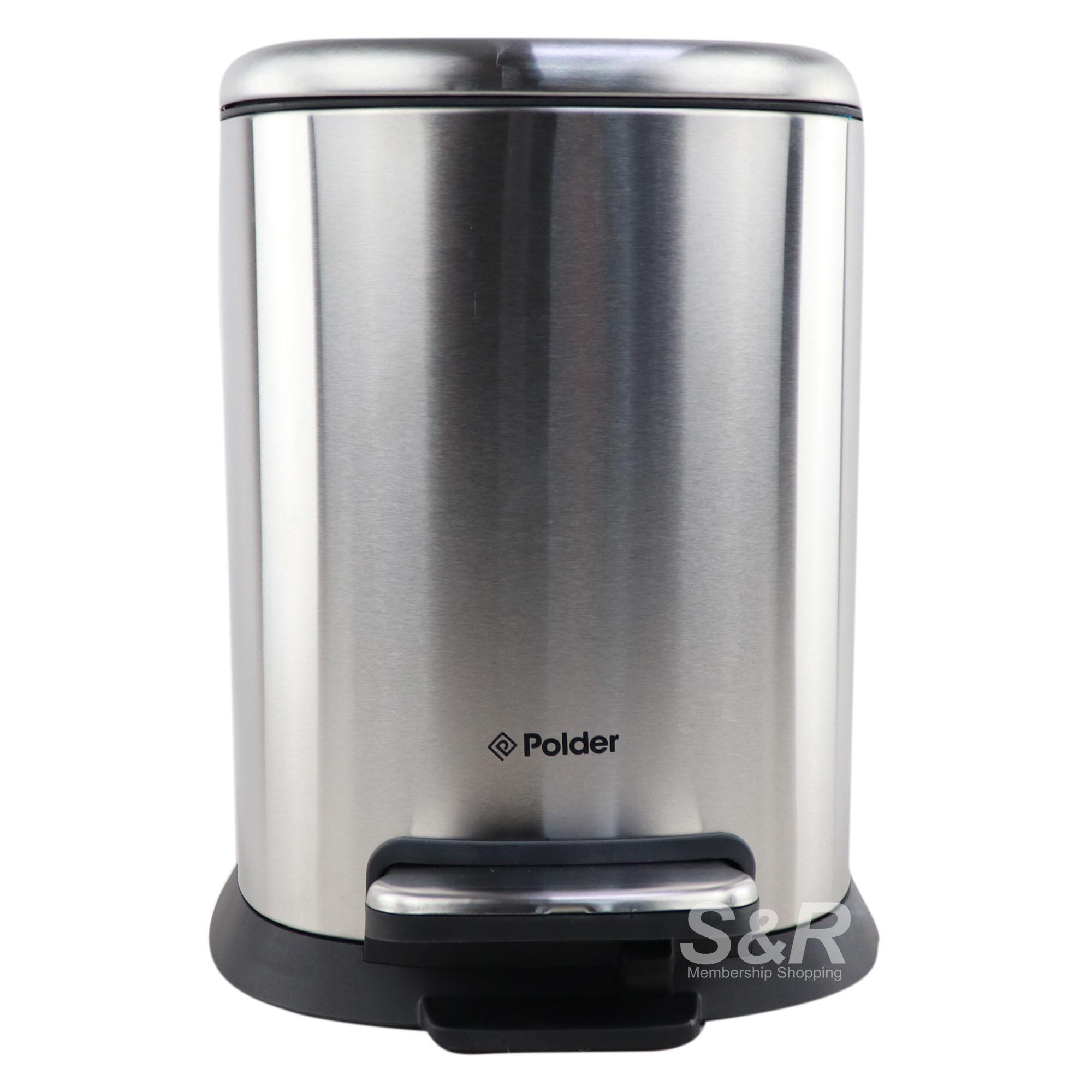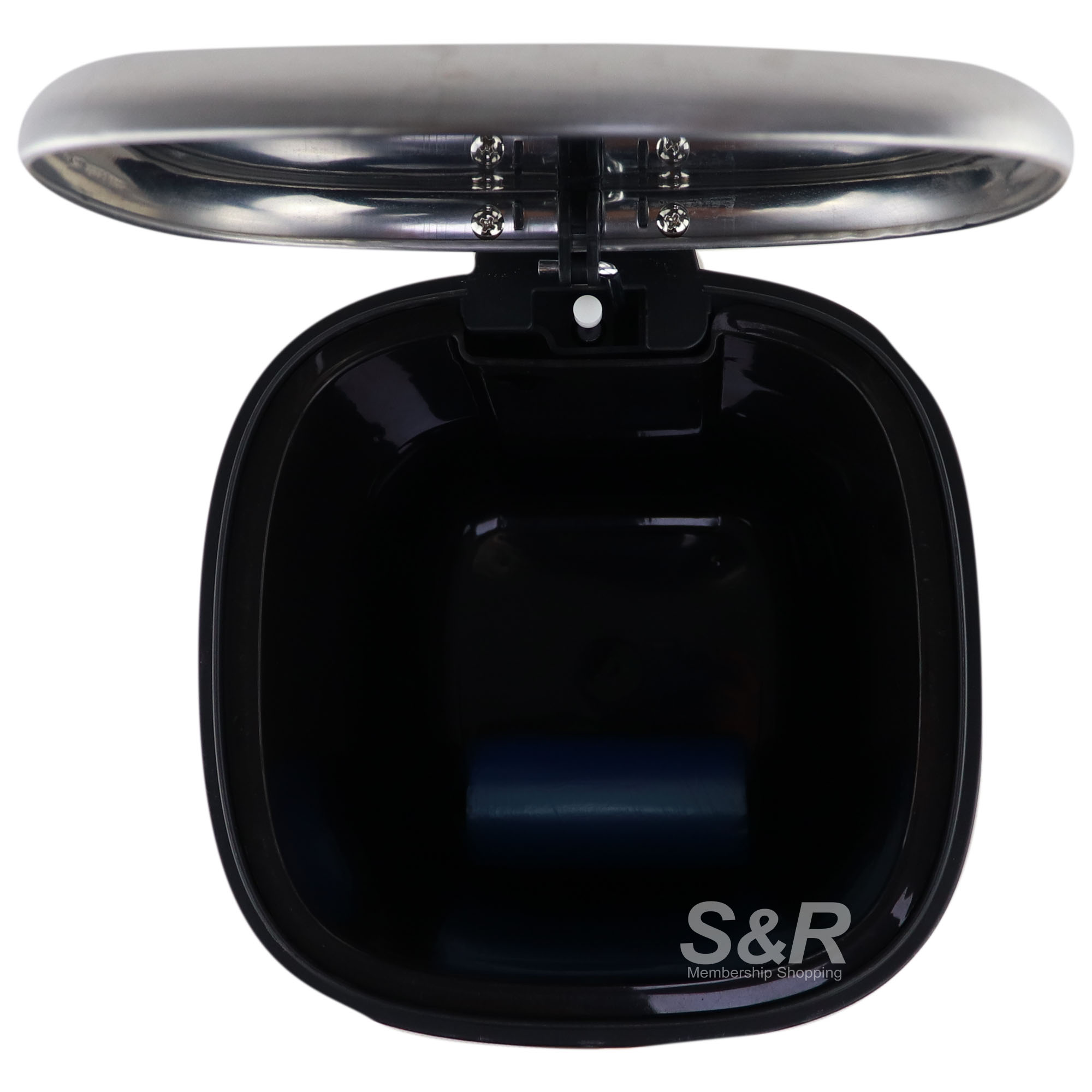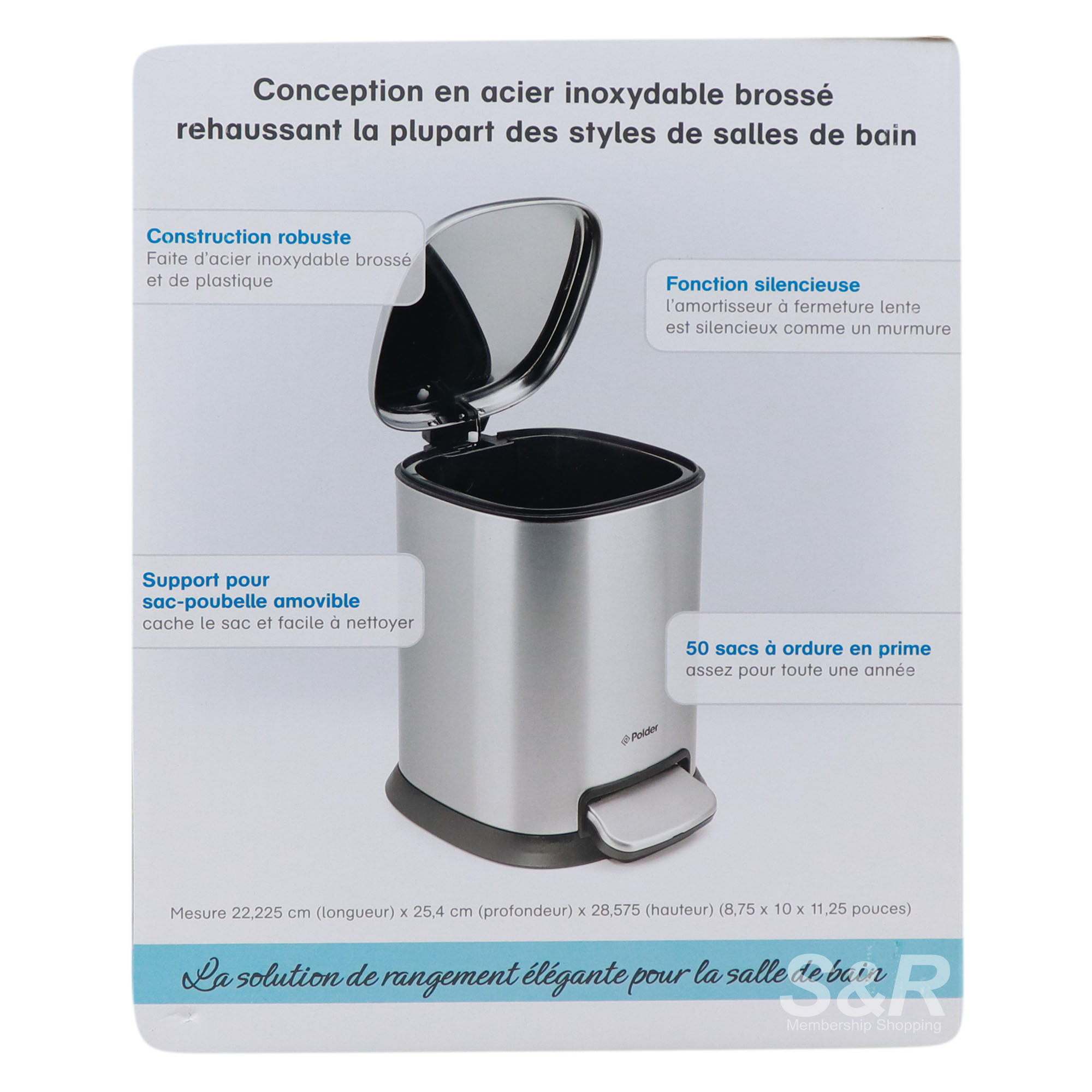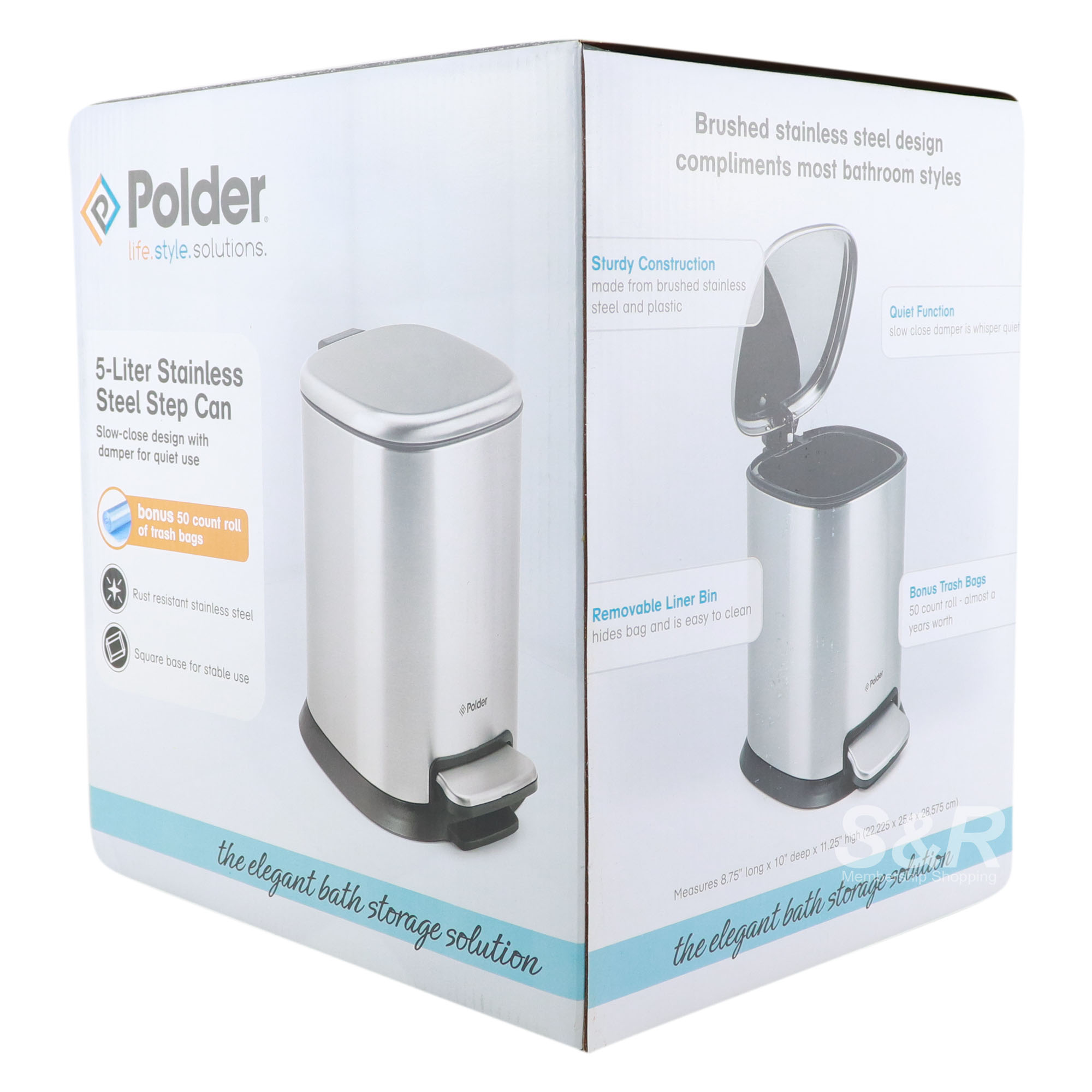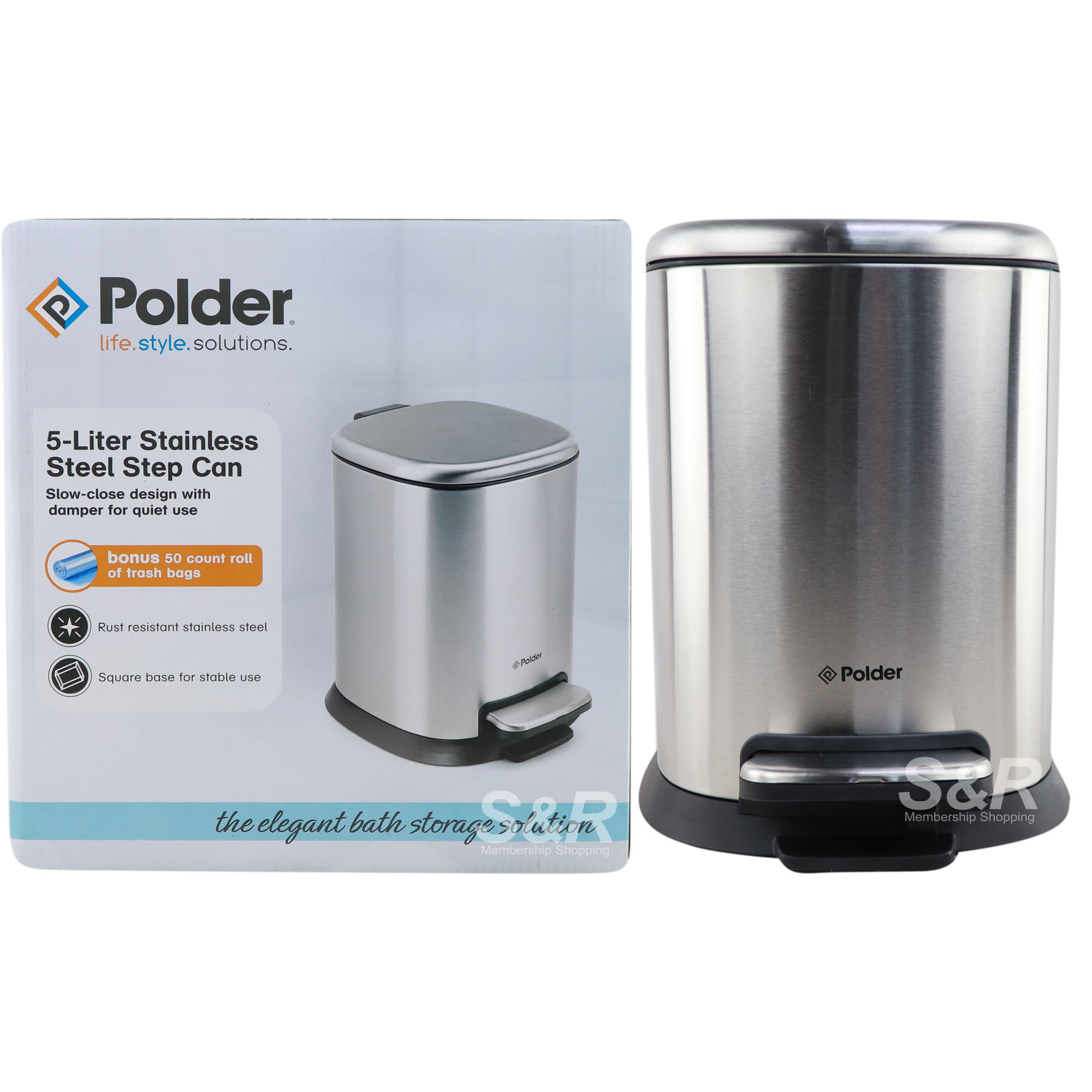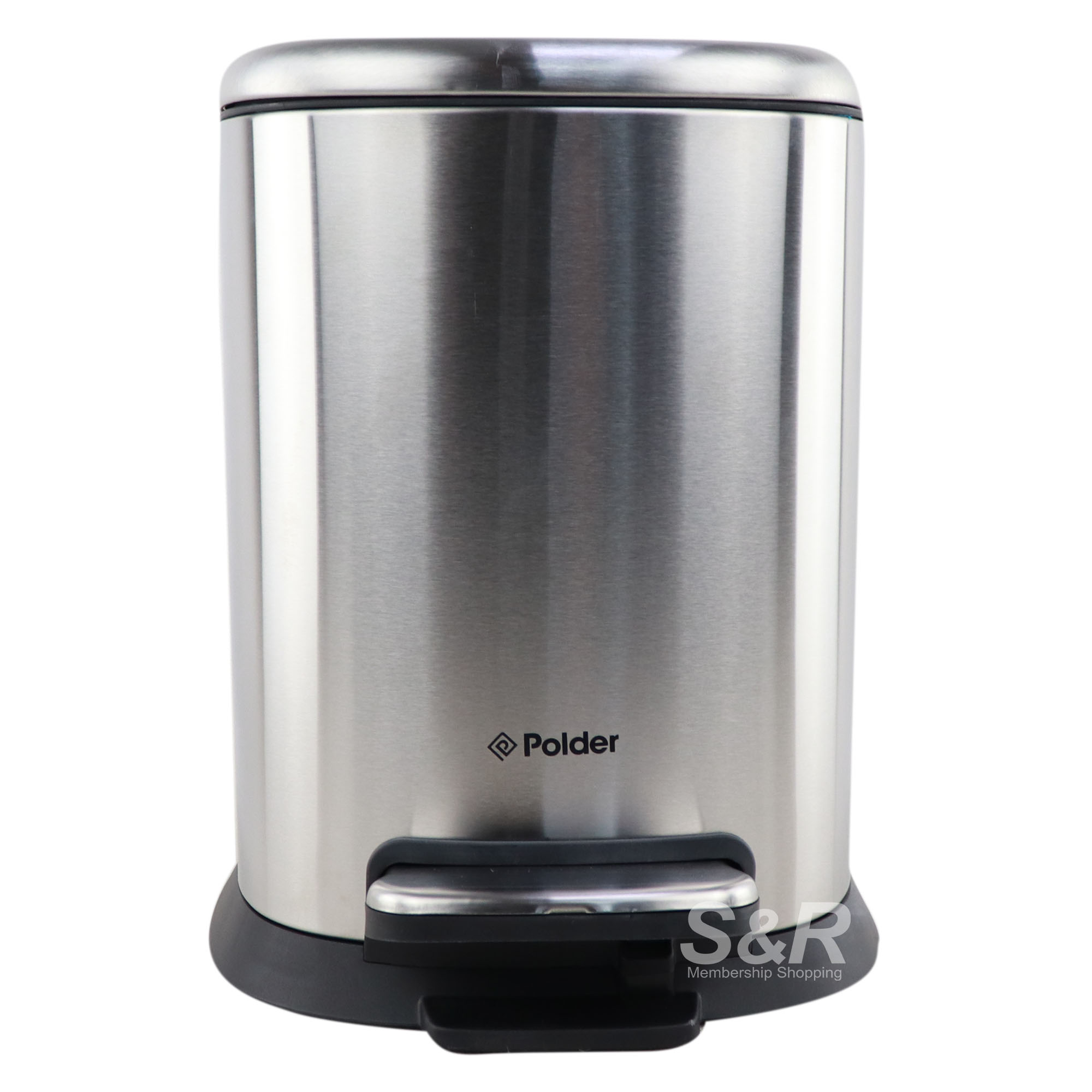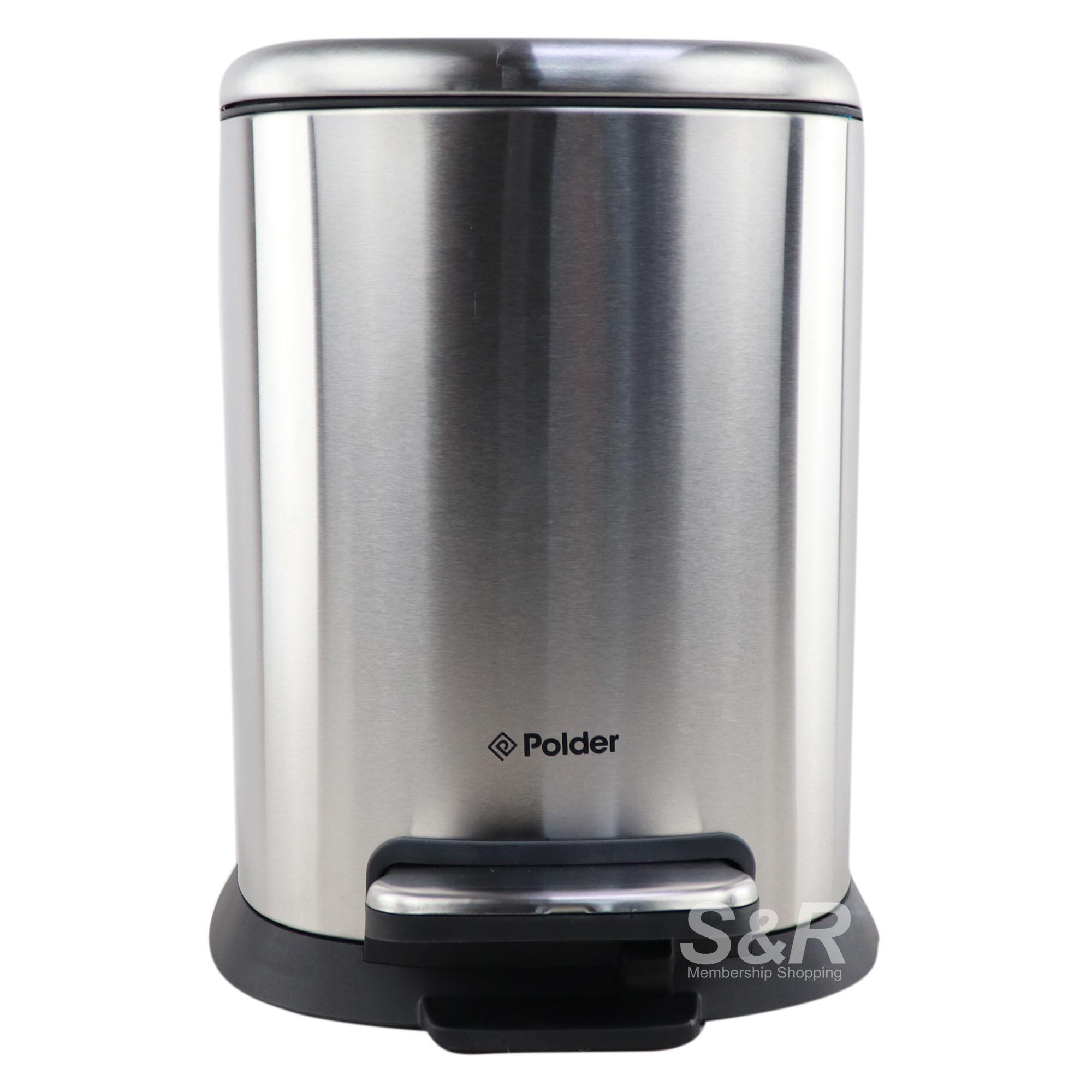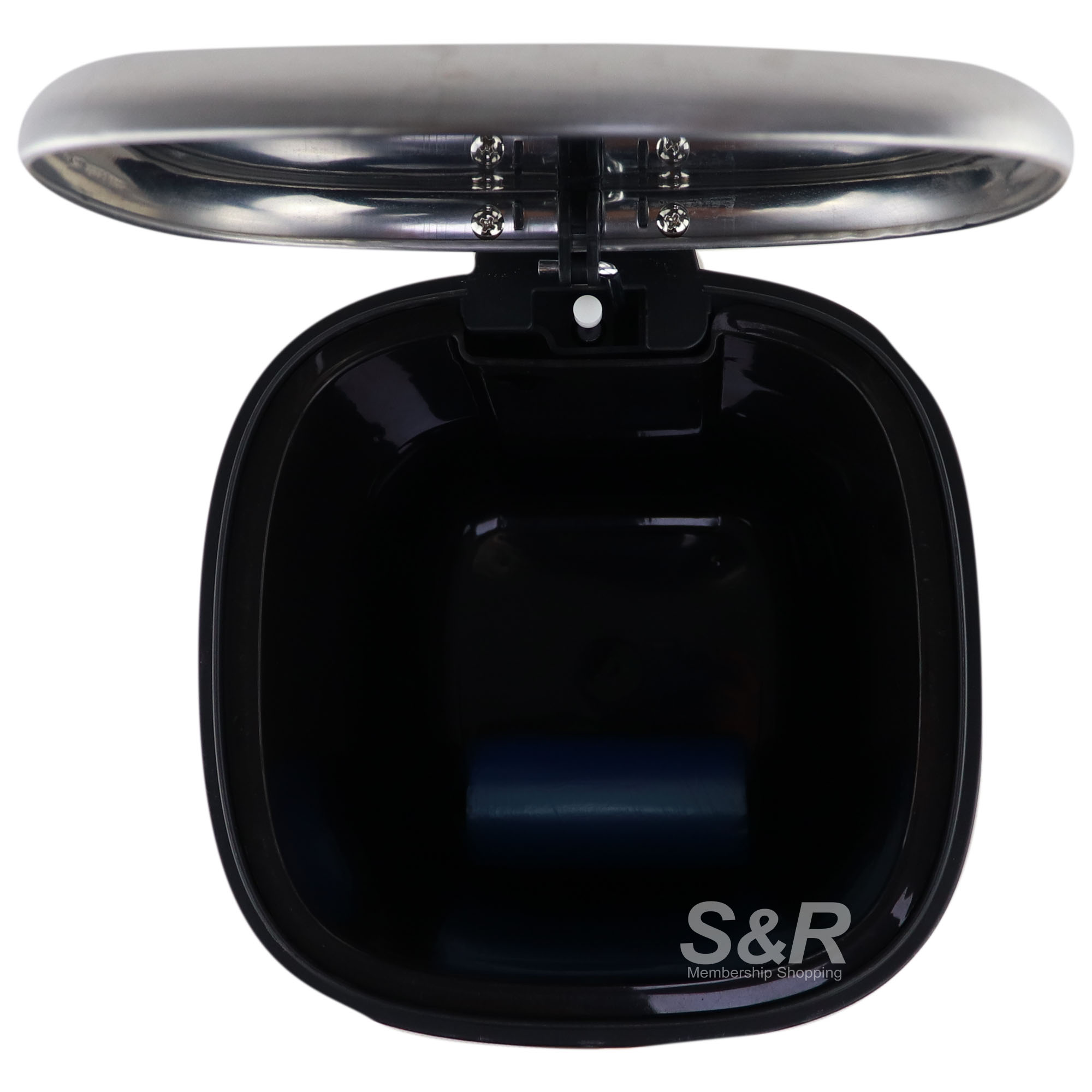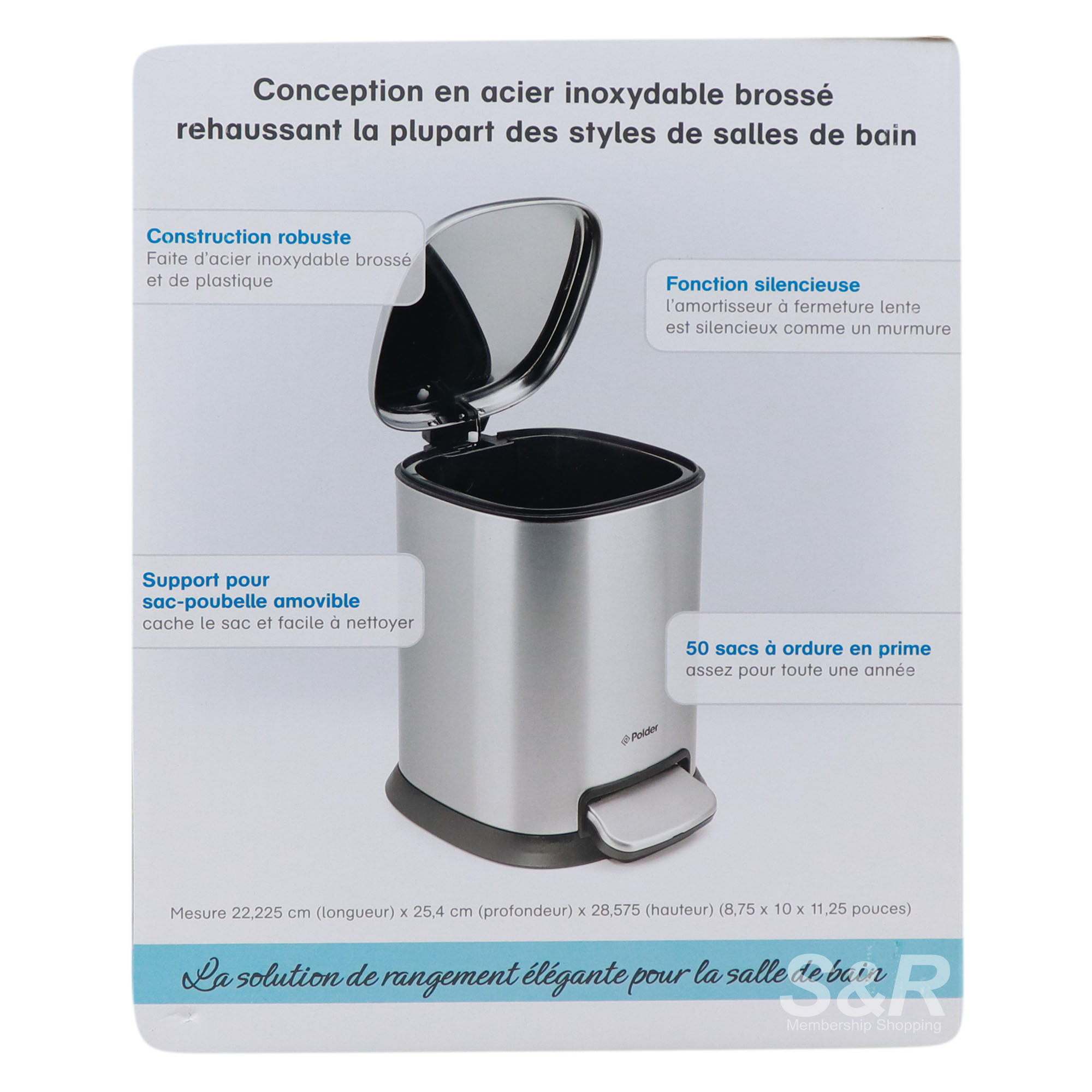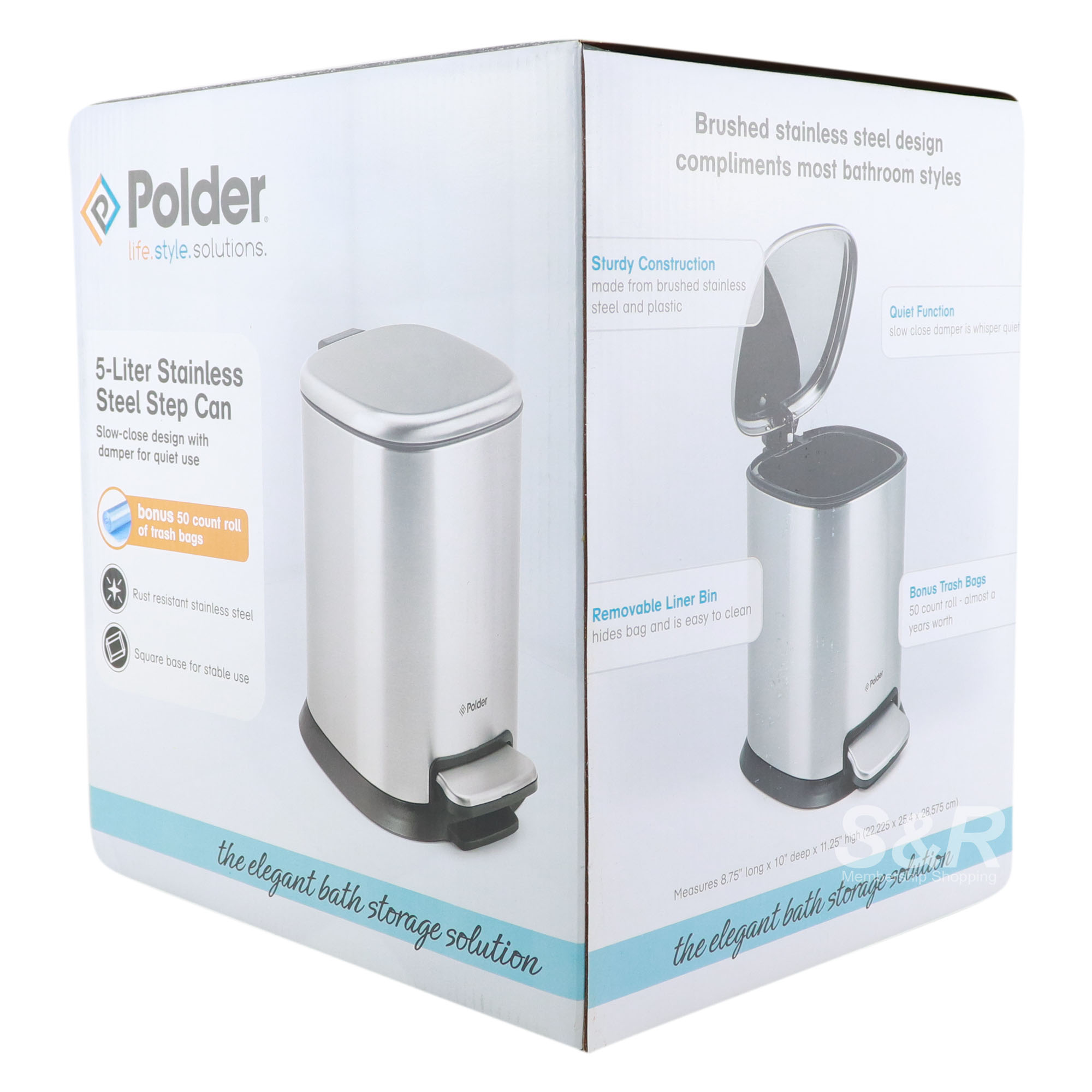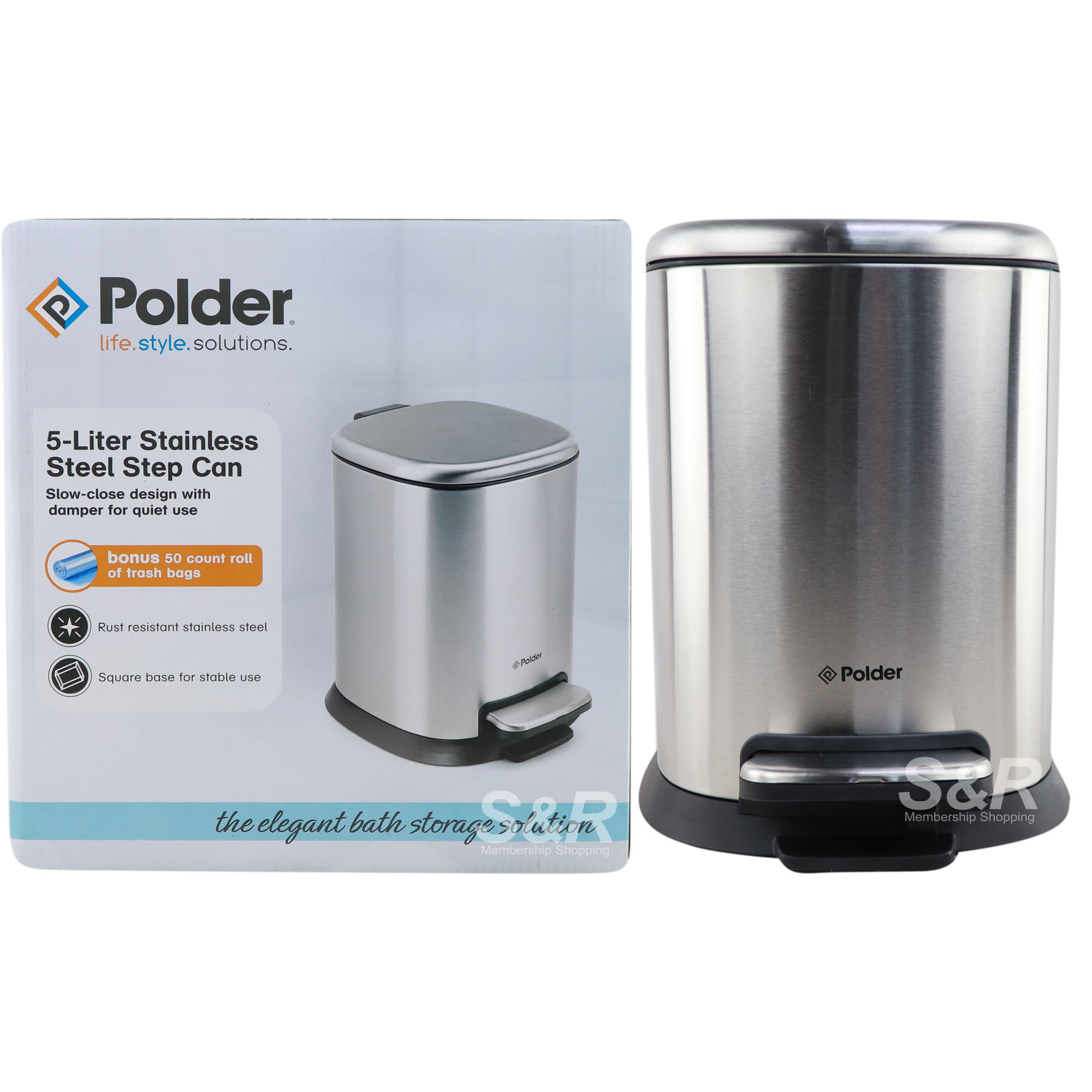 Polder Stainless Steel Step Can 5-Liter 1pc
Features:
Single Item
Small Step Trash Bin in 1 box
Slow-close design with damper for quiet use
22.25cm x 25.4cm x 28.57cm
Rust resistant stainless steel & Square base for stable use
Actual Weight: 1.6 KGs
Product Dimensions: 10.5 x 9 x 11.5
---
That's one shiny trash bin you got in your bathroom, friend. Why, of course! Elegant and stylish living knows no bounds even unto the very corners of the house. Polder 5-Liter Stainless Steel Step Can is your most convenient, easy-to-use trash disposal bin you can place anywhere at home. It features a slow-close design with damper for quiet use – definitely no loud, annoying clangs with every use. It's got a rust resistant stainless-steel exterior that gives it a hard-to-miss glint from afar (and you'll know right away where to throw away your candy wrappers).

So, no more excuse to just yeet away or squeeze in your unnecessary litter on furniture, or anywhere in the house. It's just one easy step on Polder 5-Liter Stainless trash bin!

Place in a secured area without obstructions. Check its functions before using.

Double check items for defects before using. Make sure to check it at least twice a month for maximum performance and efficiency.