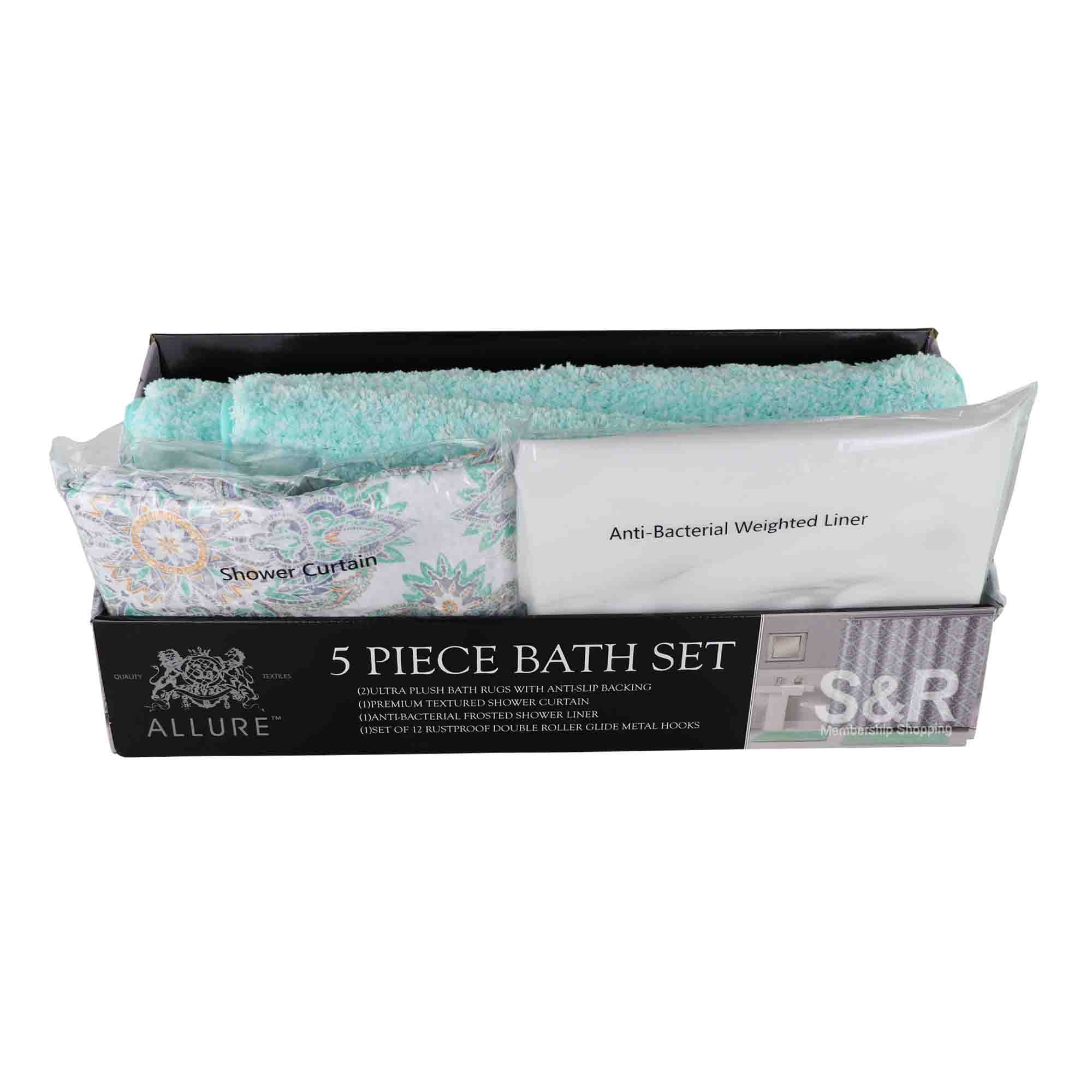 Allure Bath Set 5pcs
Features:
Multi-Pack (5pcs)
Bath set in 1 packaging
Includes: 2 ultra plush bath rugs (21" x 34", 53cm x 86cm), 1 textured shower curtain (70" x 72", 178cm x 182cm), 1 anti-bacterial frosted shower liner (70" x 72", 178cm x 182cm), 1 set of 12 rustproof double roller glide metal hooks
Made in China
Packaging, color and design may vary depending on the stock availability
Actual Weight: 2.52 KGs
Product Dimensions: 21.5 x 6.5 x 9.5
---
Redesign your bathroom with Allure Bath Set!

Sanitize before and after using. Store inside a tightly sealed container in a cool, dry place. For further instructions, check the back packaging.