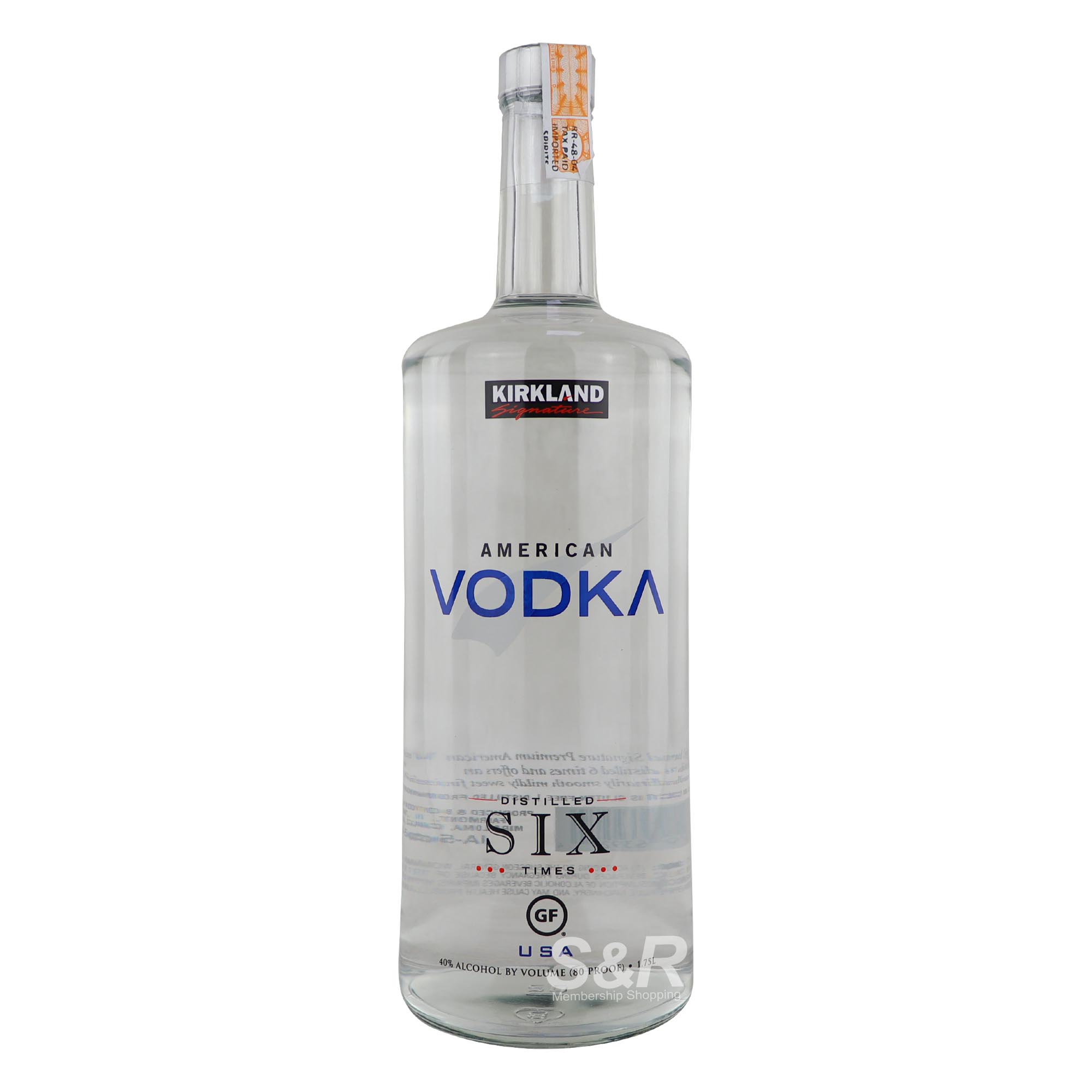 Kirkland Signature American Vodka 1.75L
Features:
Single Item
Vodka in 1 bottle
40% alcohol per volume
Made with 100% American heartland grains and pure spring water
Product of USA
Actual Weight: 2.78 KGs
Product Dimensions: 4.5 x 4.5 x 14.5
---
Get ready to get smitten with the ultimate smoothness and clarity of Kirkland Signature American Vodka – clearly, must become your one and only vodka of choice for those get-together nights. Its neutral aroma and mild, sweet palate will pull you in with every sip while it suggests light almond and coconut tones layered with a faint charcoal note every second. Then Kirkland Signature American Vodka finishes you off with its fiery bursts of cayenne and cinnamon heat, which is a result of its triple distillation creation process.

Grab a bottle of Kirkland Signature American Vodka and get screw-driving together with your friends – best experienced on the rocks or in your favorite cocktail.

Keep in a cool, dark place, away from heat and sunlight, and tightly screw the cap. Discard if it develops an off odor, flavor, or appearance.