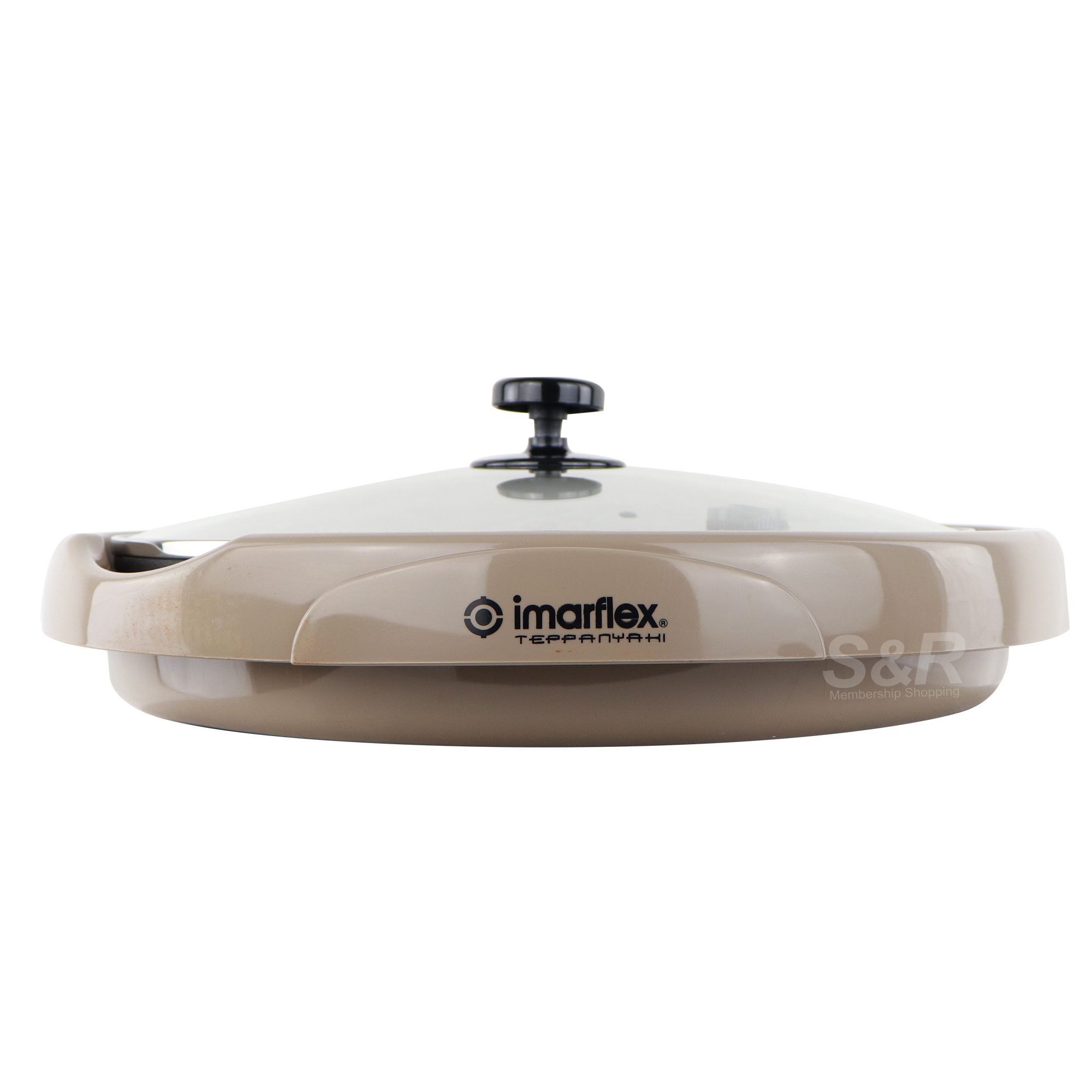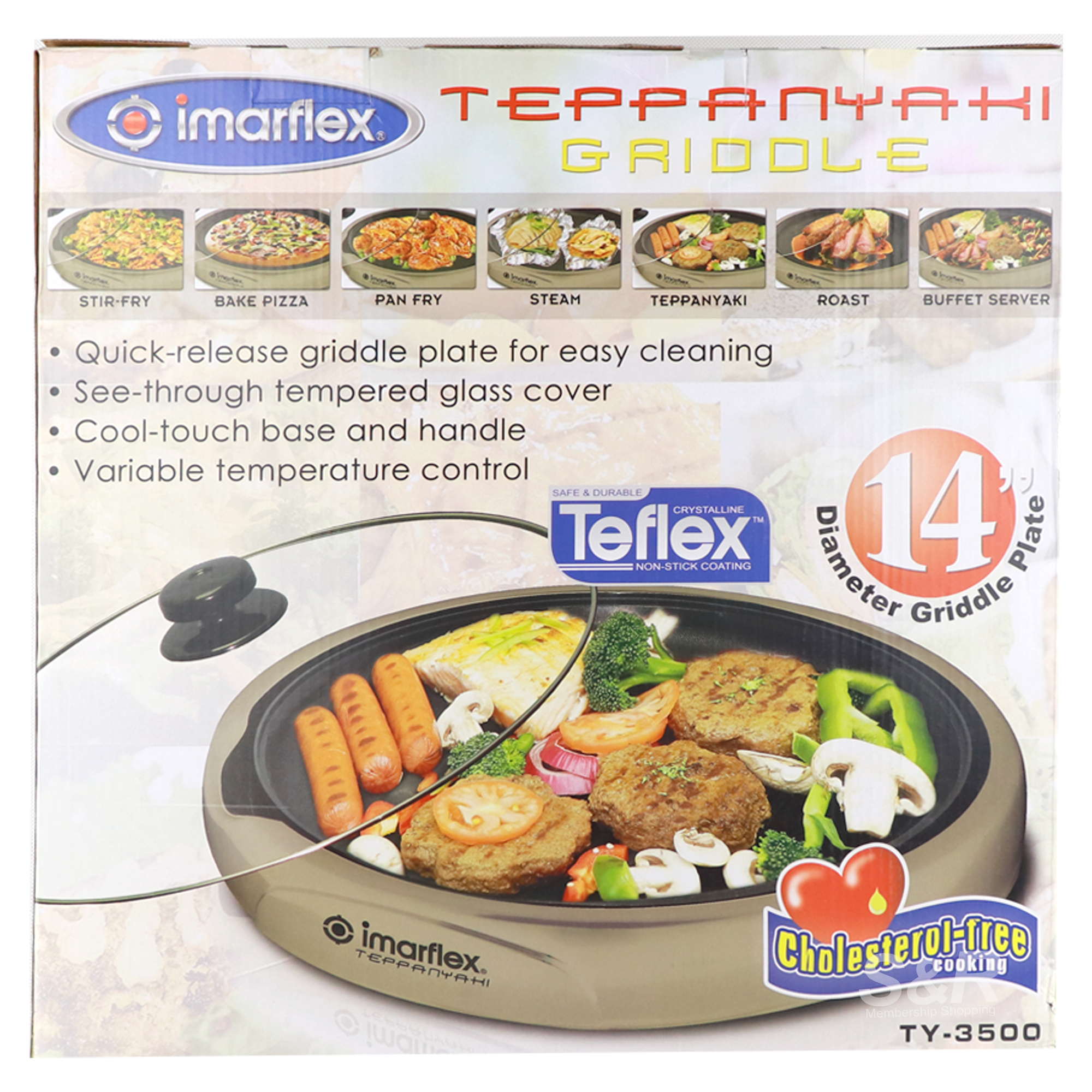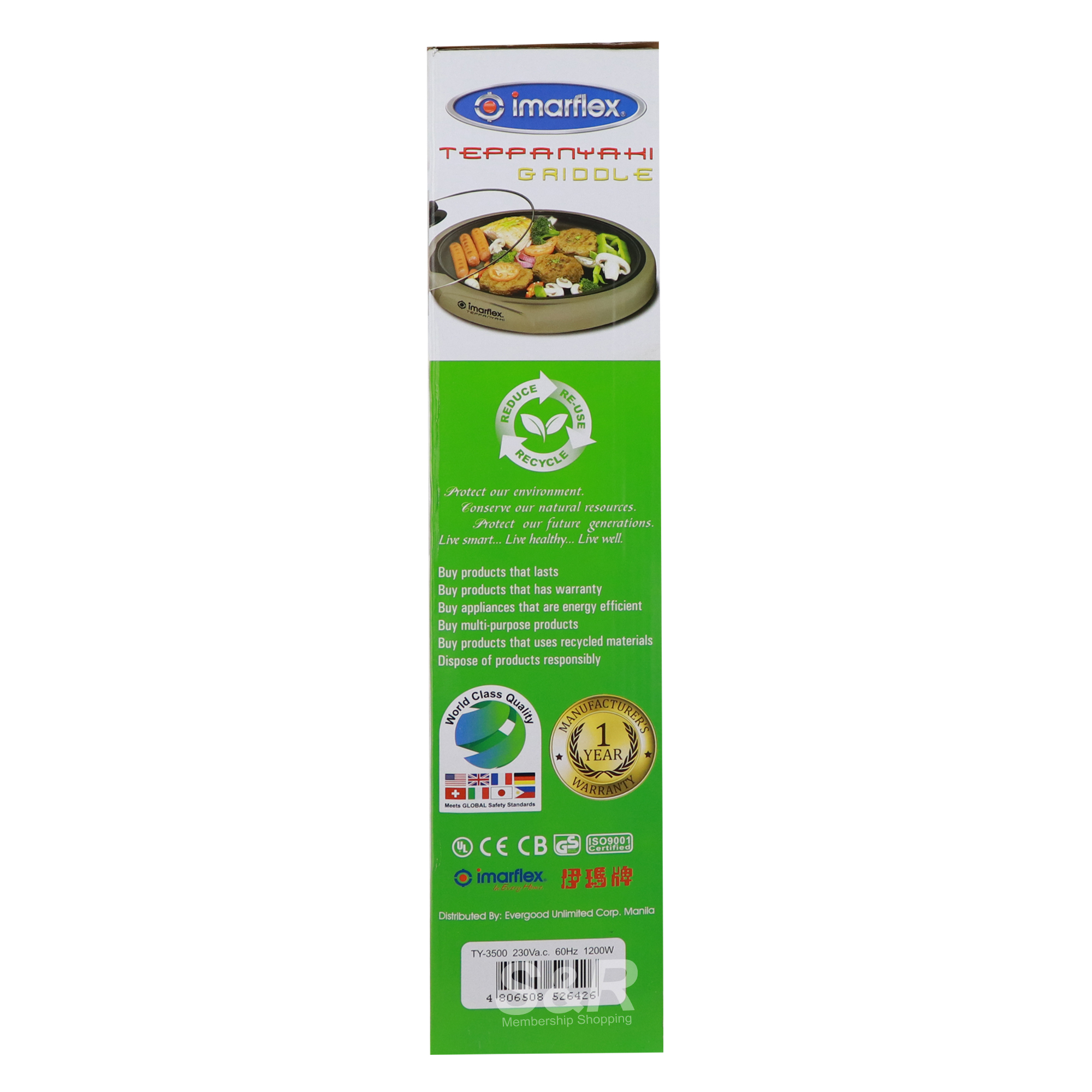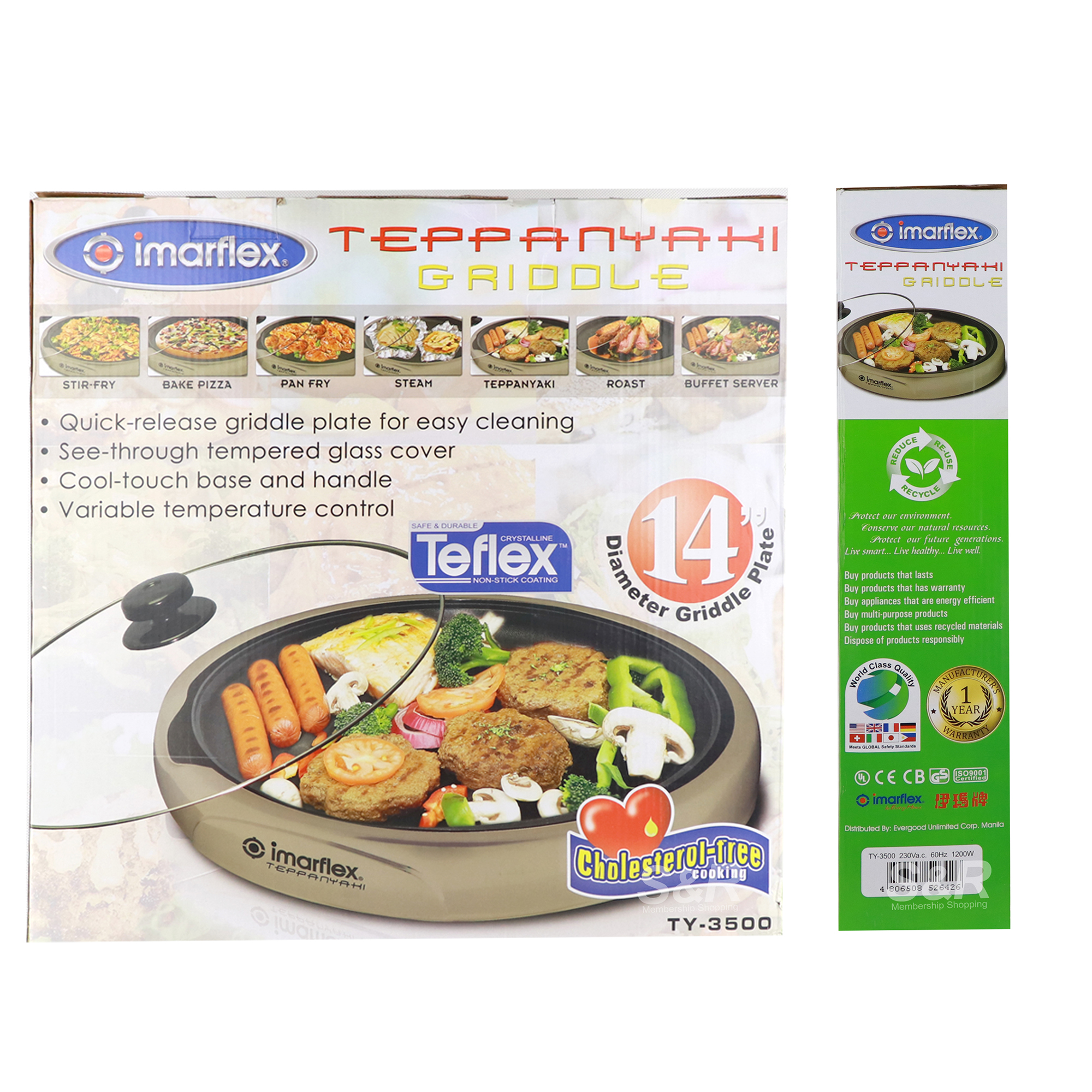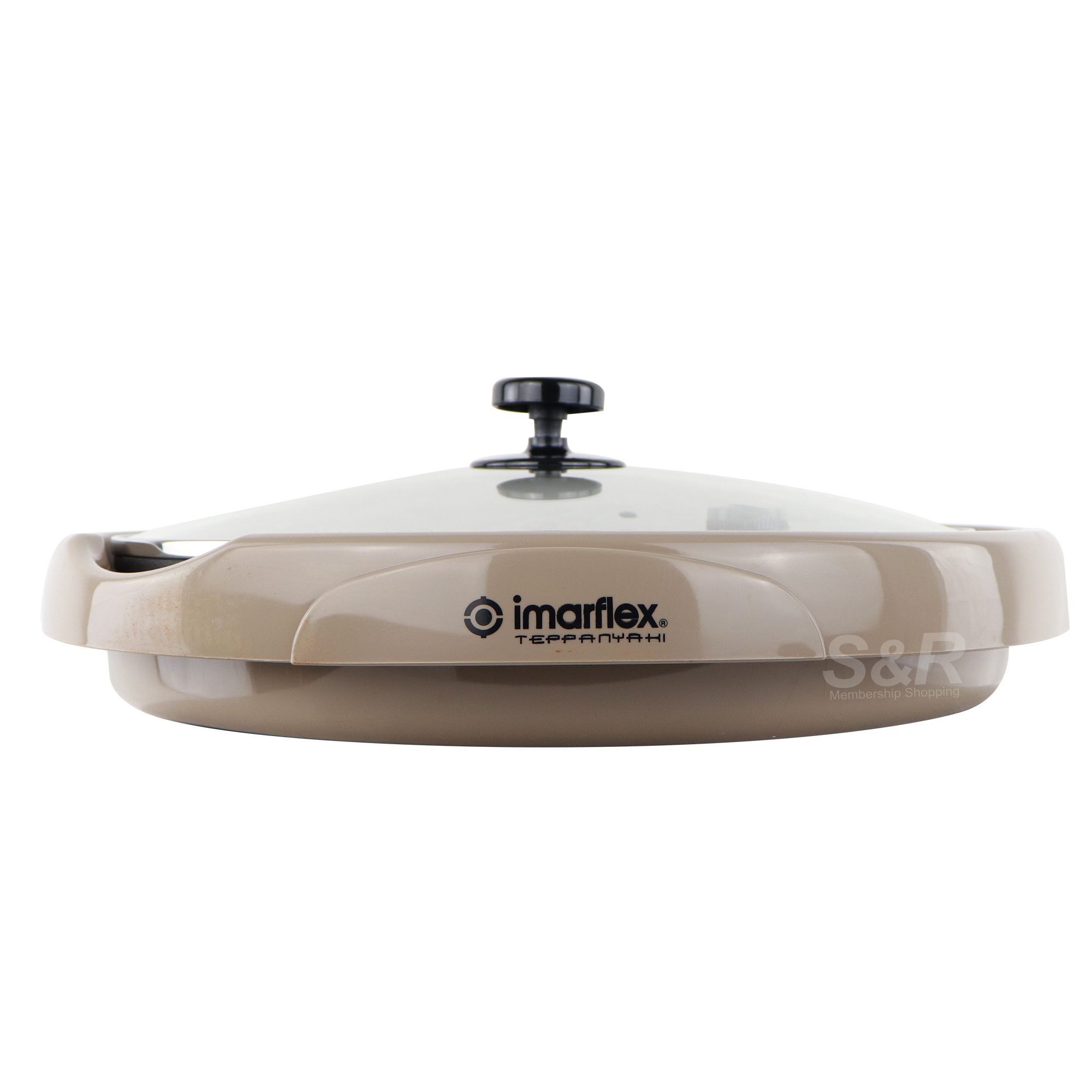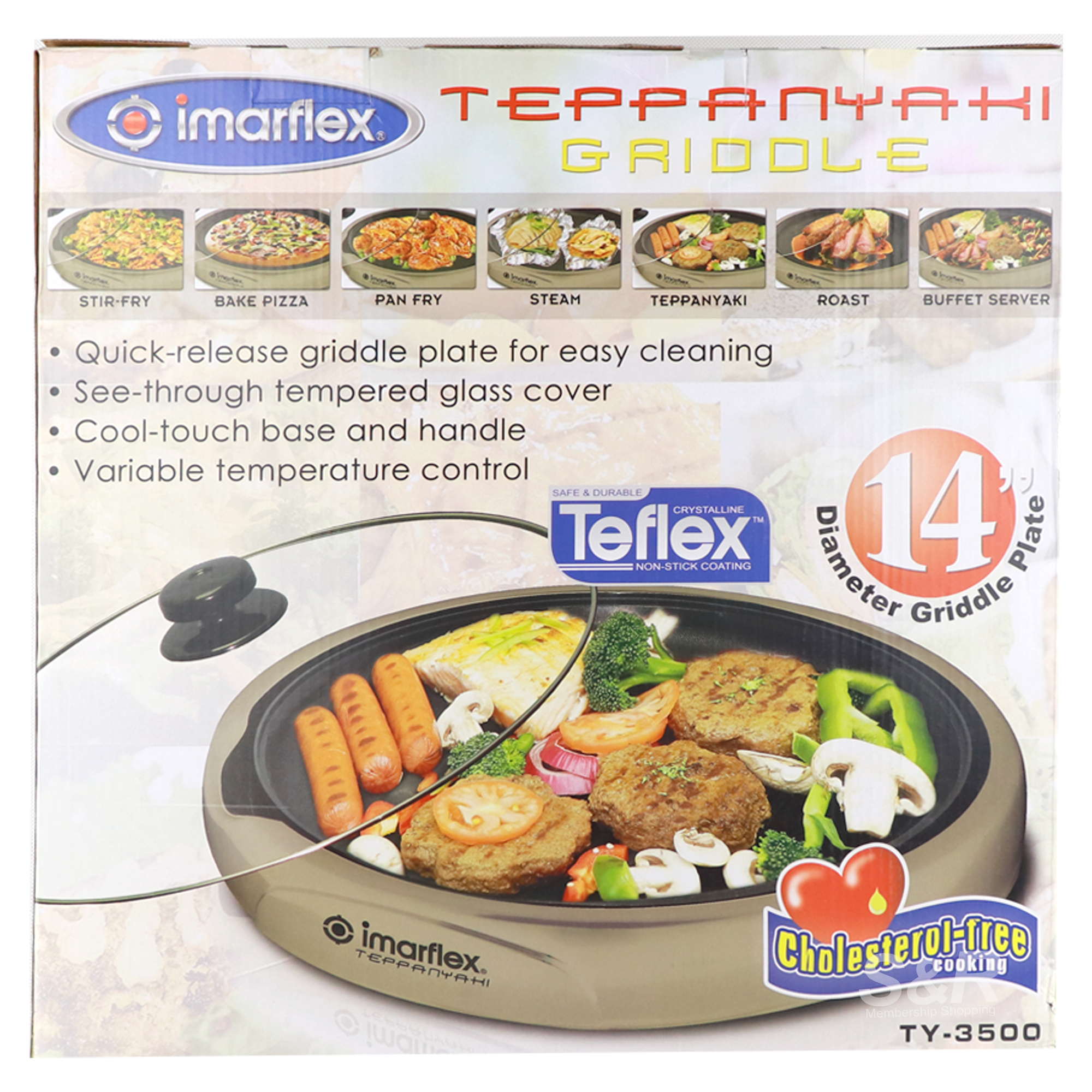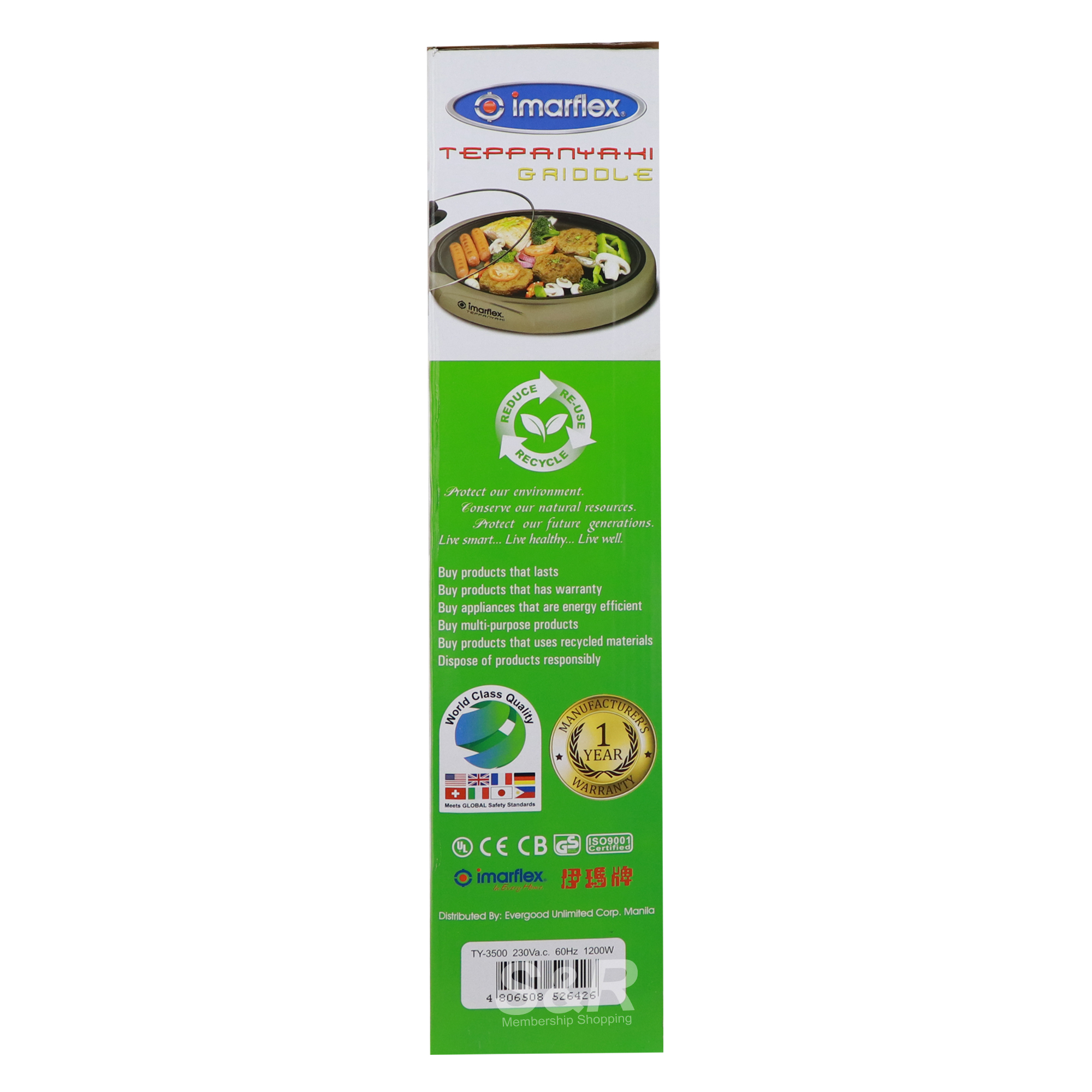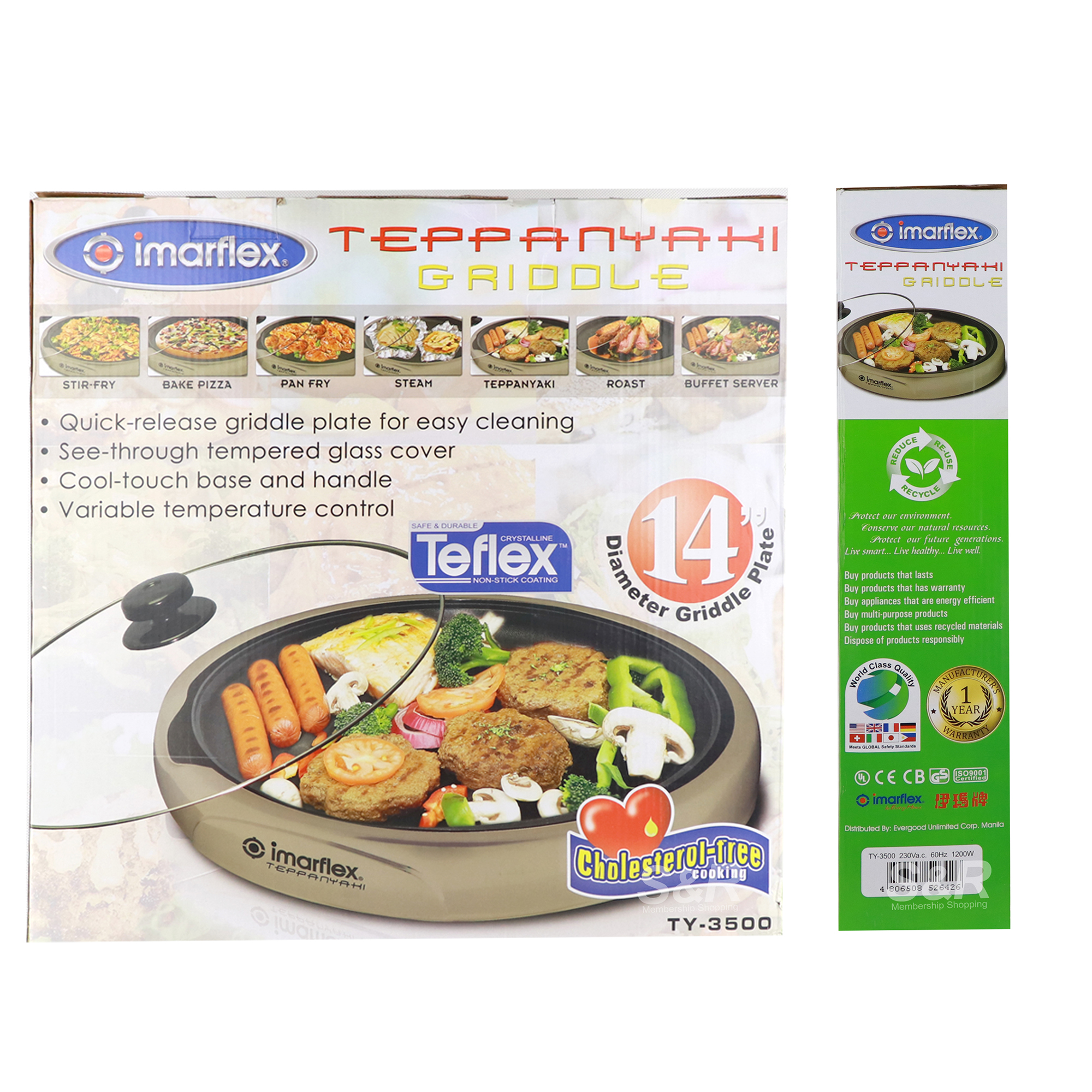 Imarflex Teppanyaki Griddle TY-3500
Features:
Single item
Electric Griddle in 1 box
AC 230V, 60Hz, 1200W – 1300W
14-inch diameter griddle plate
Non-stick coating
Actual Weight: 3.4 KGs
Product Dimensions: 17 x 4 x 17
---
Level up your culinary feasts with the Imarflex Teppanyaki Griddle! Whether it's a family gathering or a spread for one person, this griddle lets you stir-fry, bake, pan-fry, steam, grill or roast your favorite food easily and efficiently.

The 14-inch griddle plate can accommodate various food items and features a non-stick coating so you can savor the full flavors. Oil-drip tray minimizes the mess while the cool-touch base and handle adds a degree of safety, along with the tempered glass cover.

Once you're done cooking, clean up is easy, thanks to the quick-release cooking plate. Avoid using abrasive products or harsh cleaners to avoid damaging the non-stick coating.

Keep your appliance well maintained with proper care. Avoid touching any part of appliance while it's turned on. Unplug from the electrical outlet when not in use. Don't use abrasive cleaning pads or sponges to avoid scratches or damage.