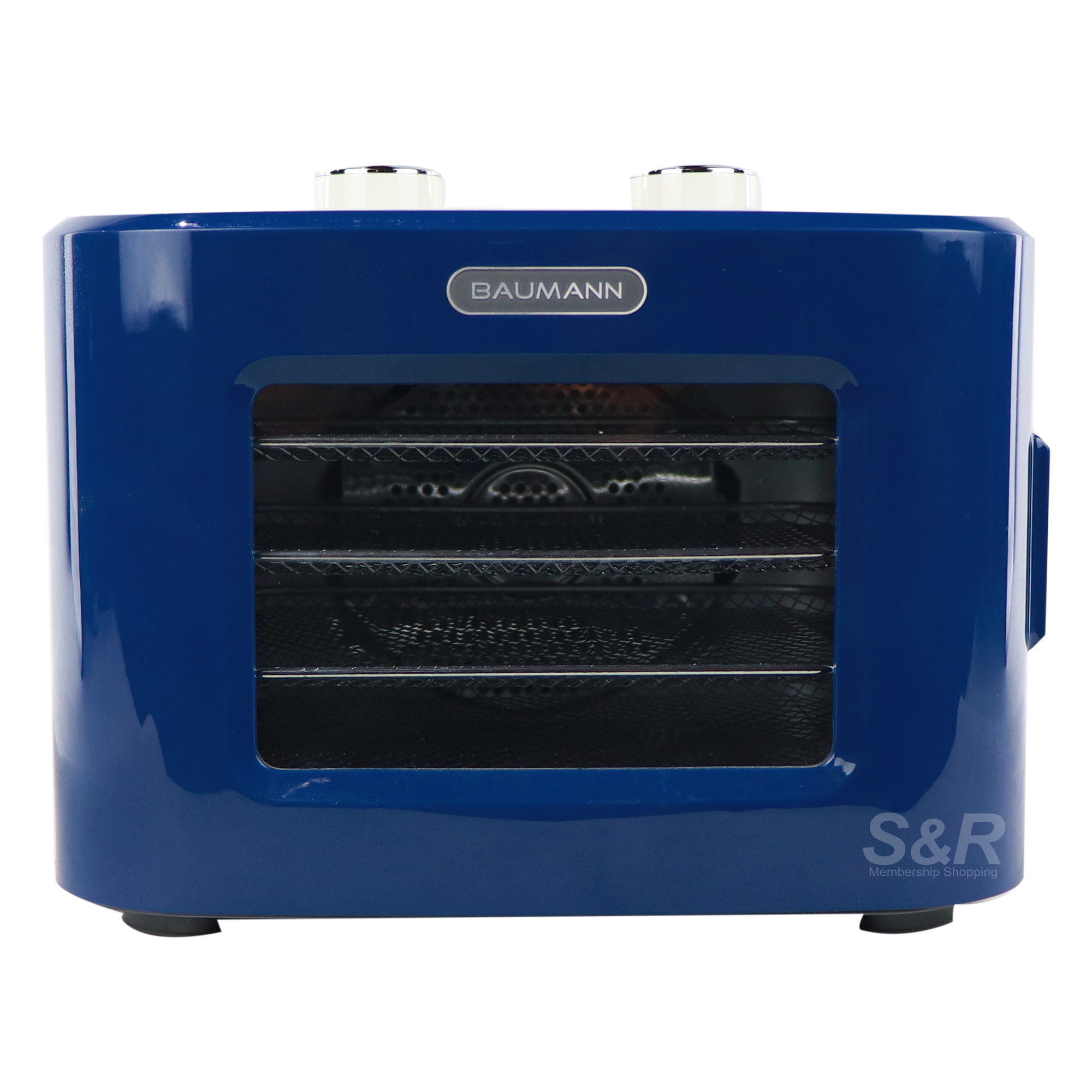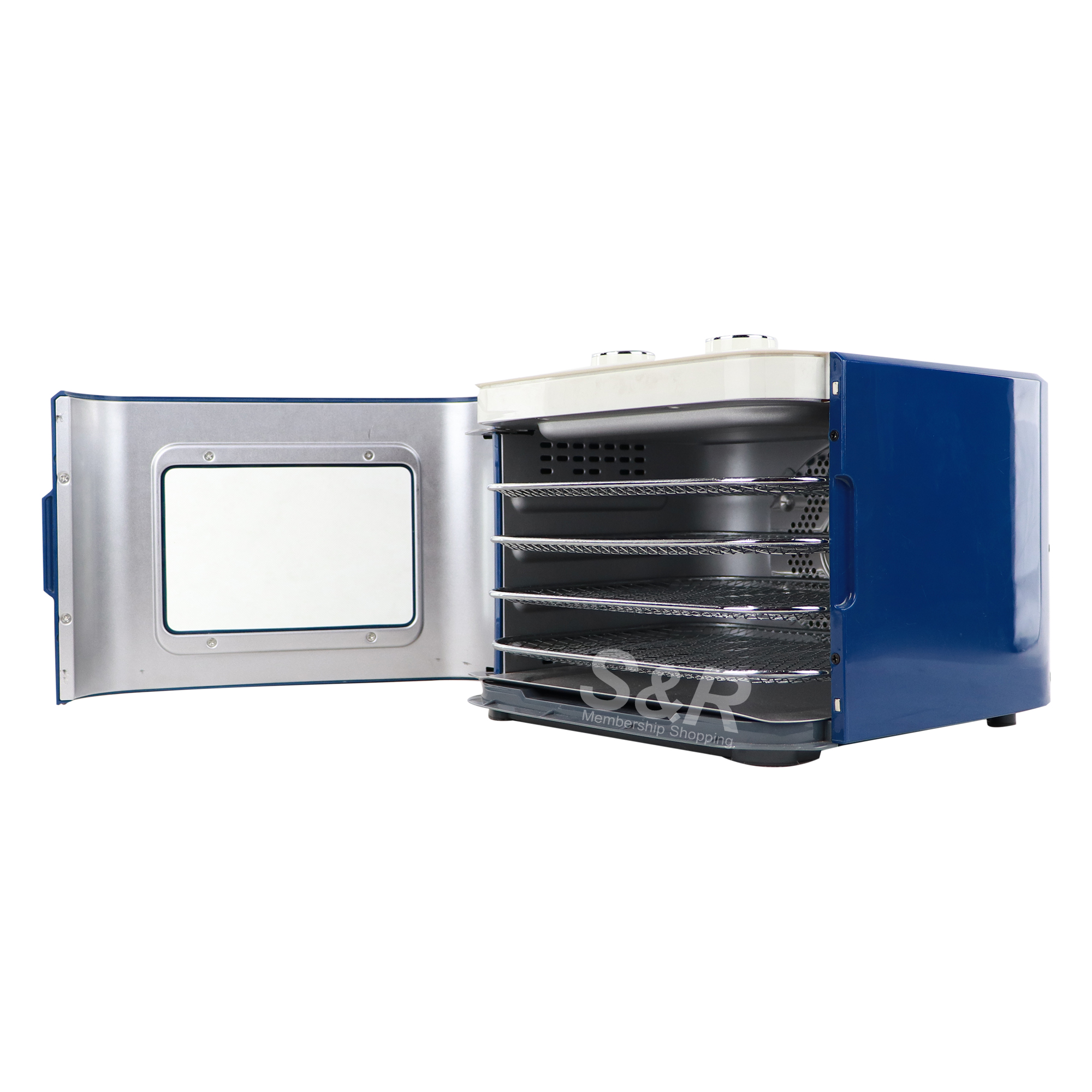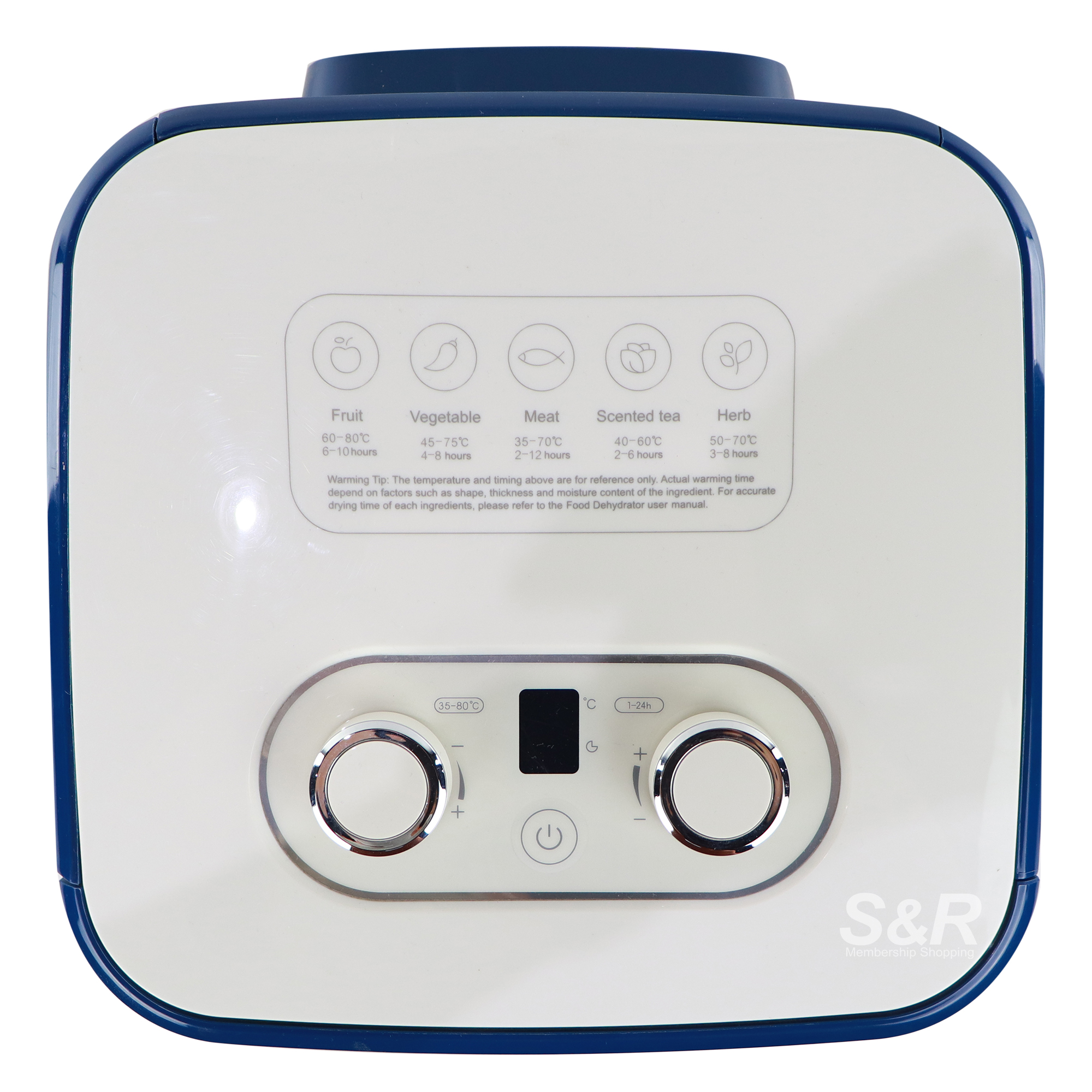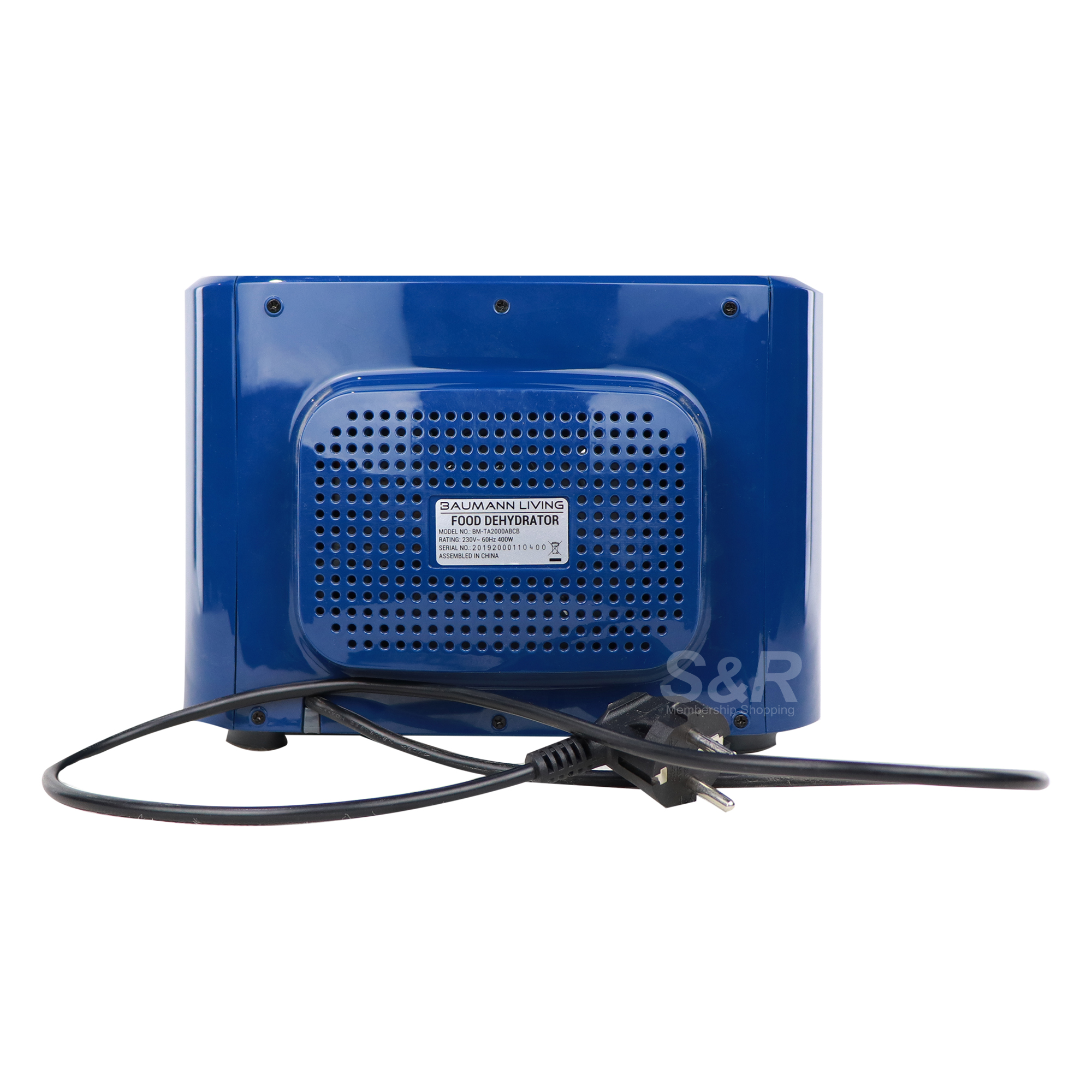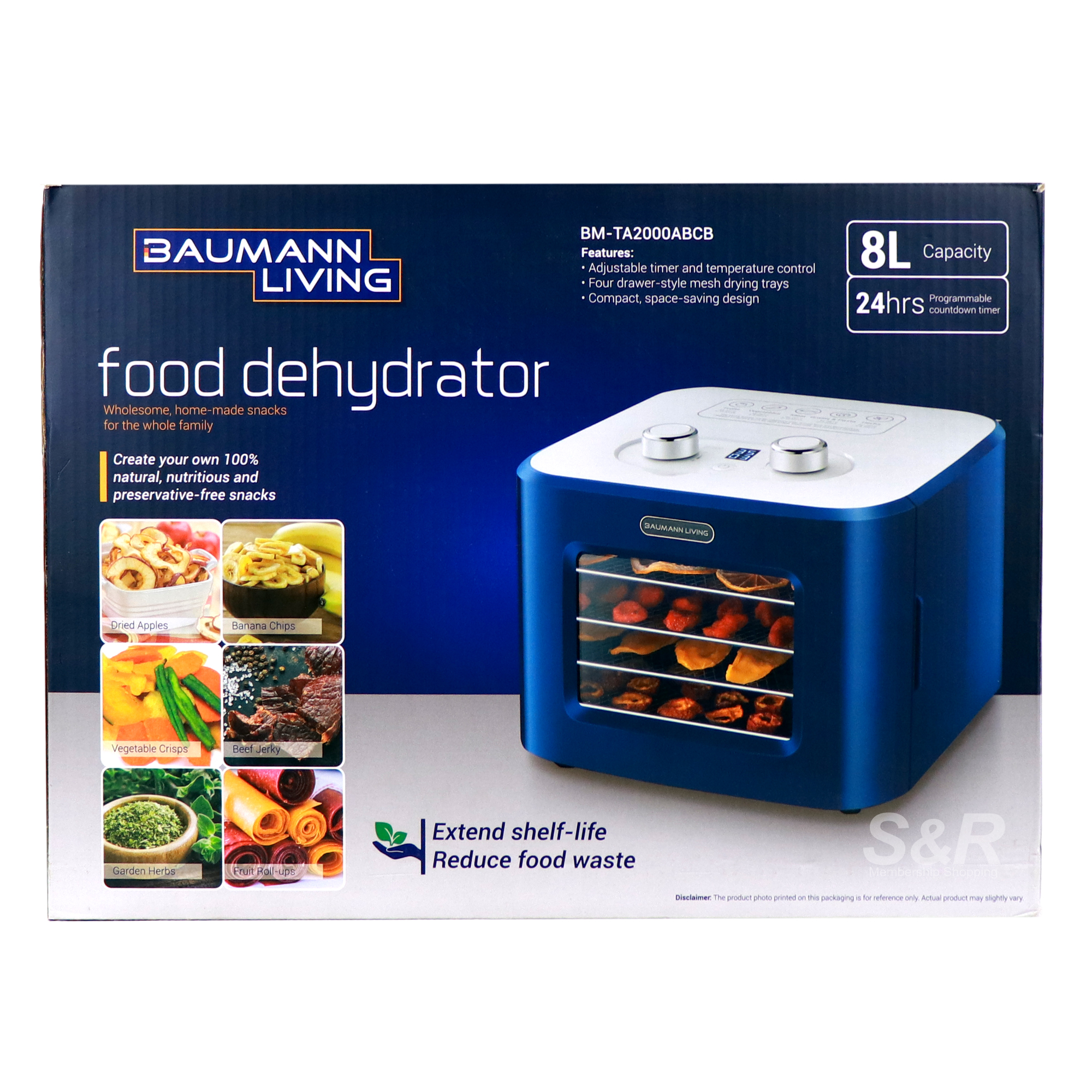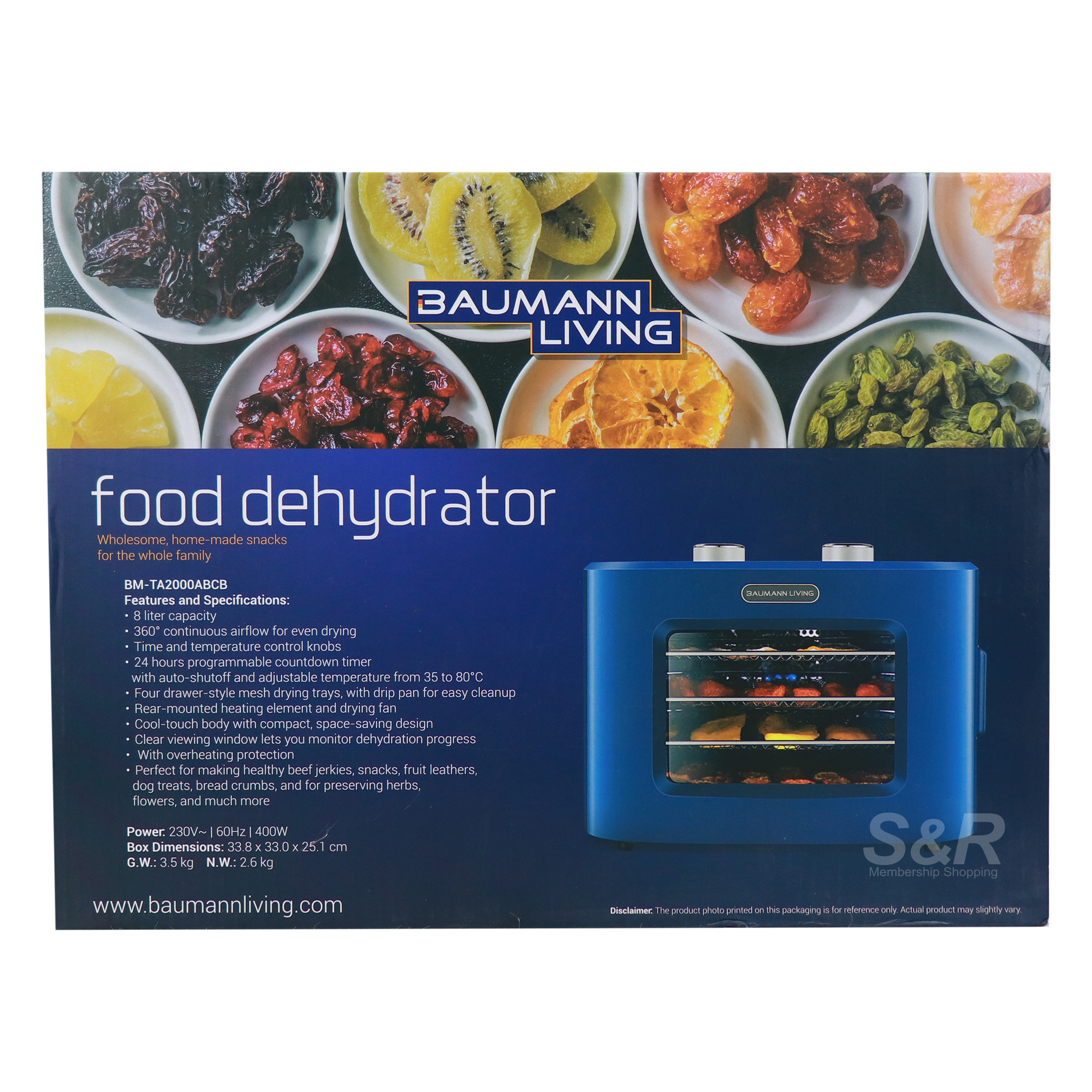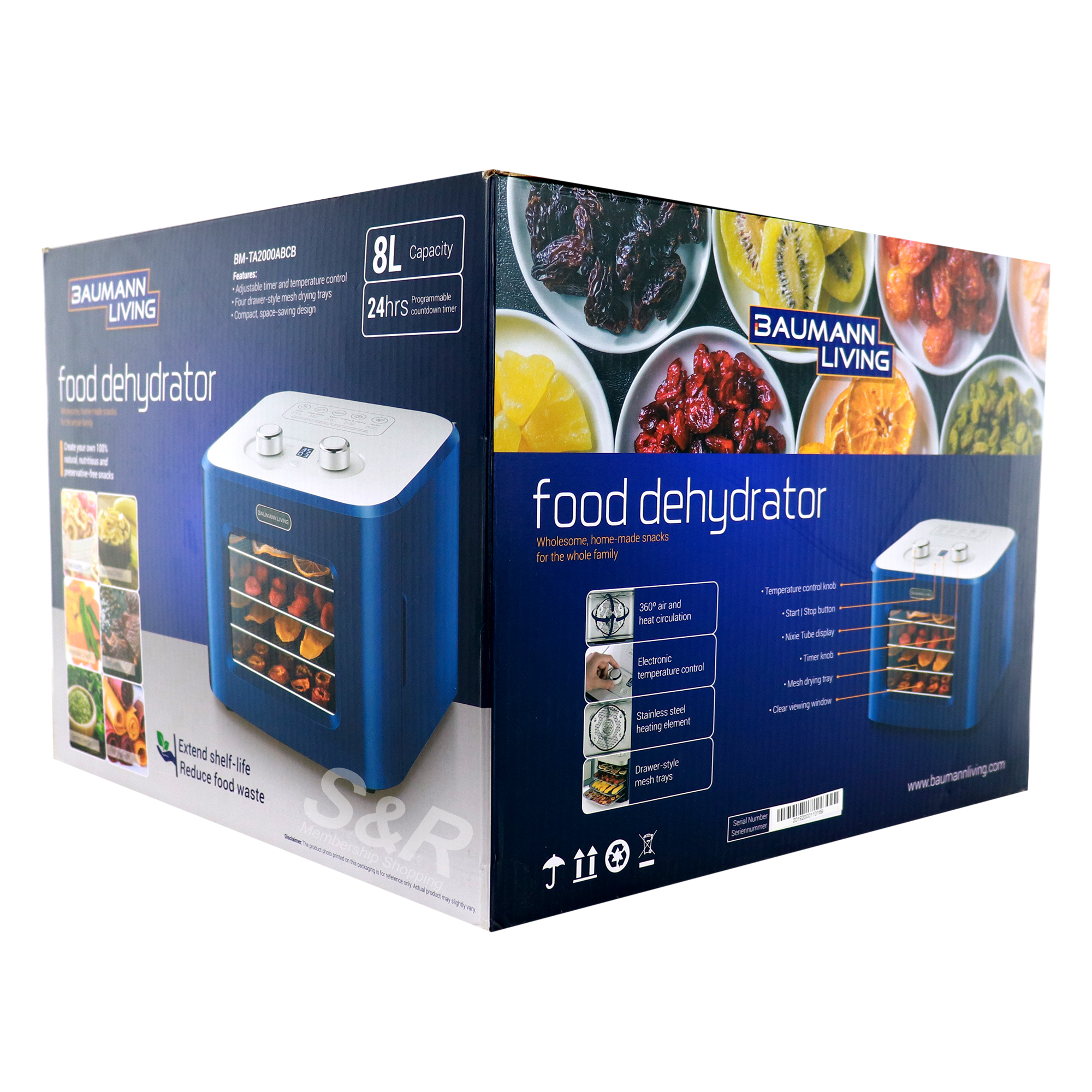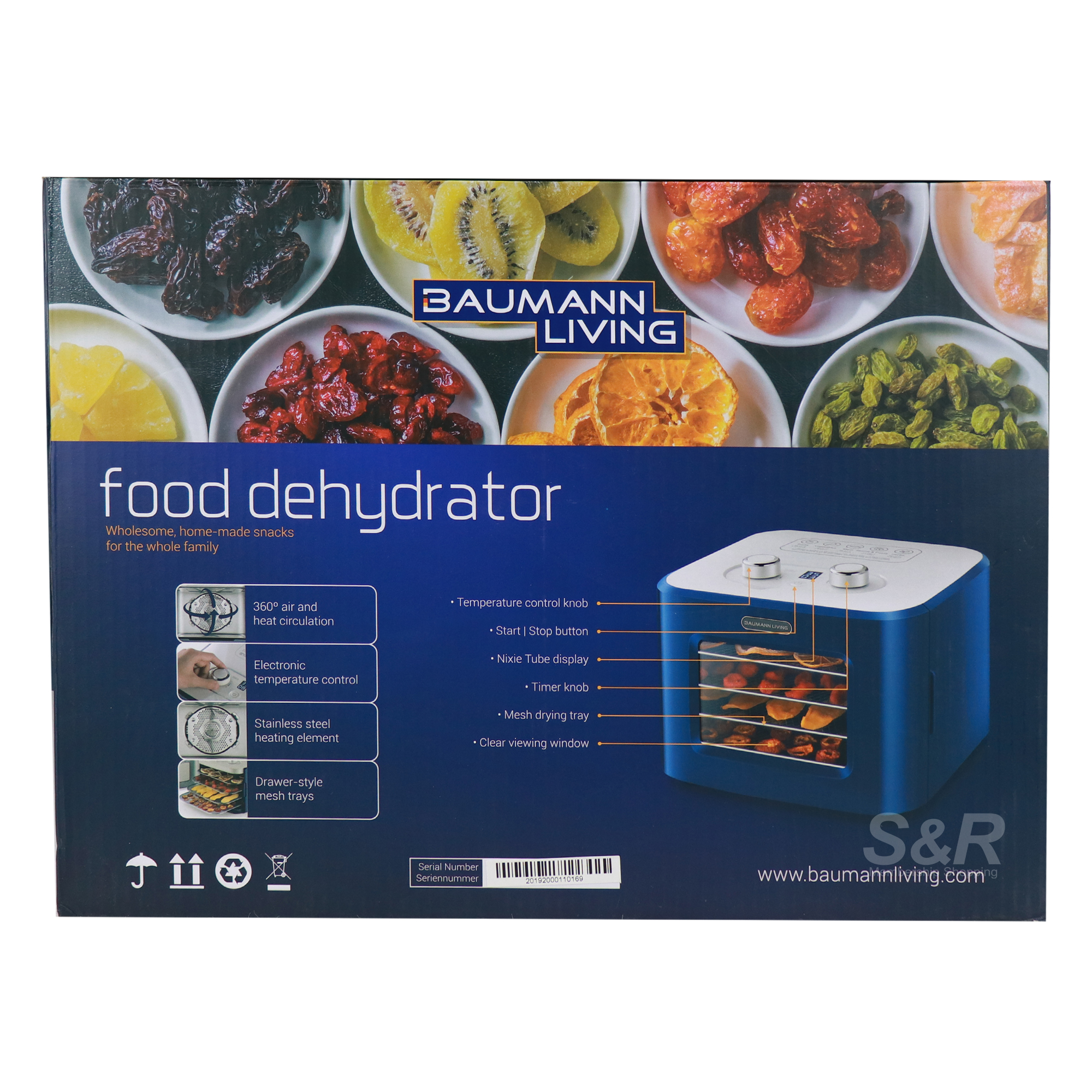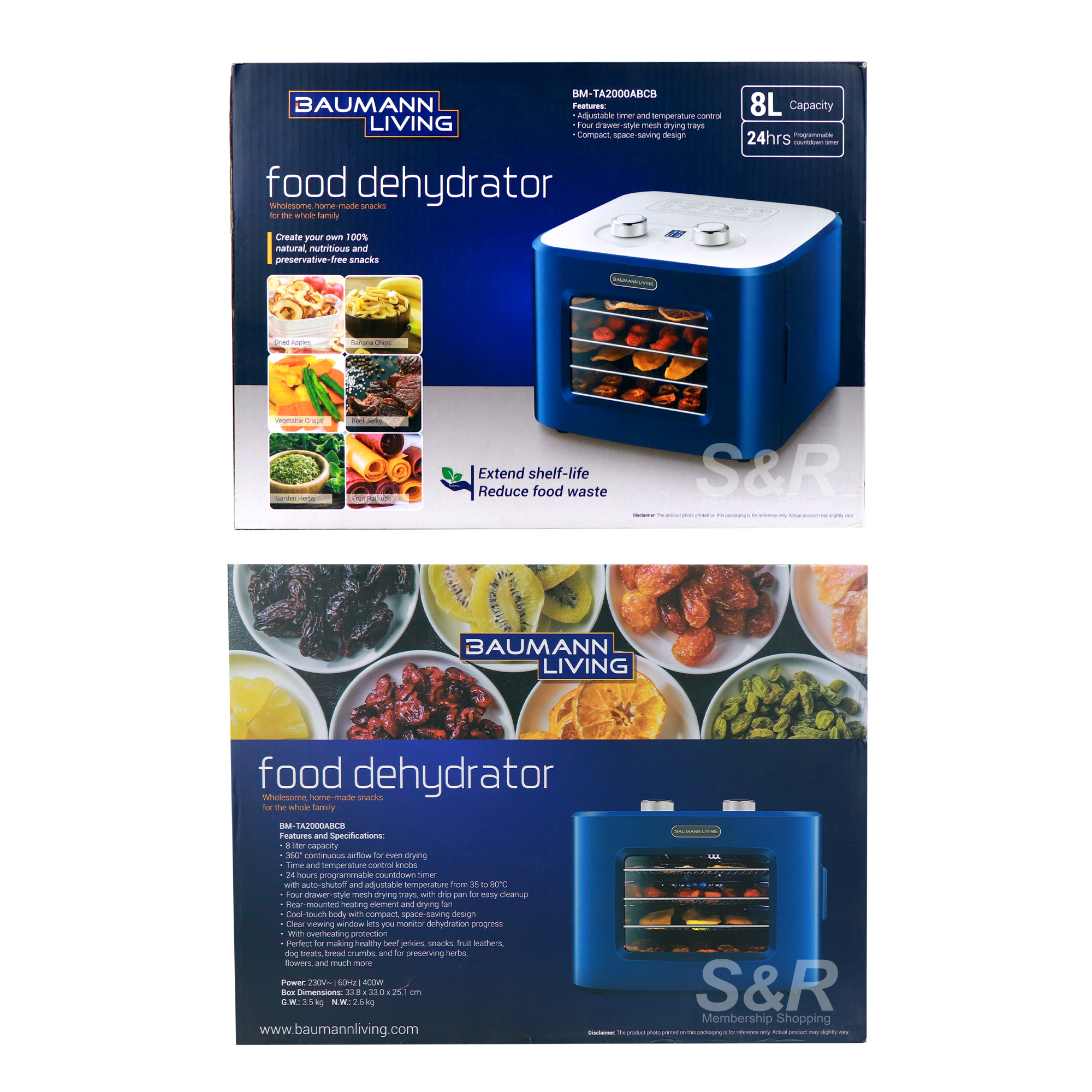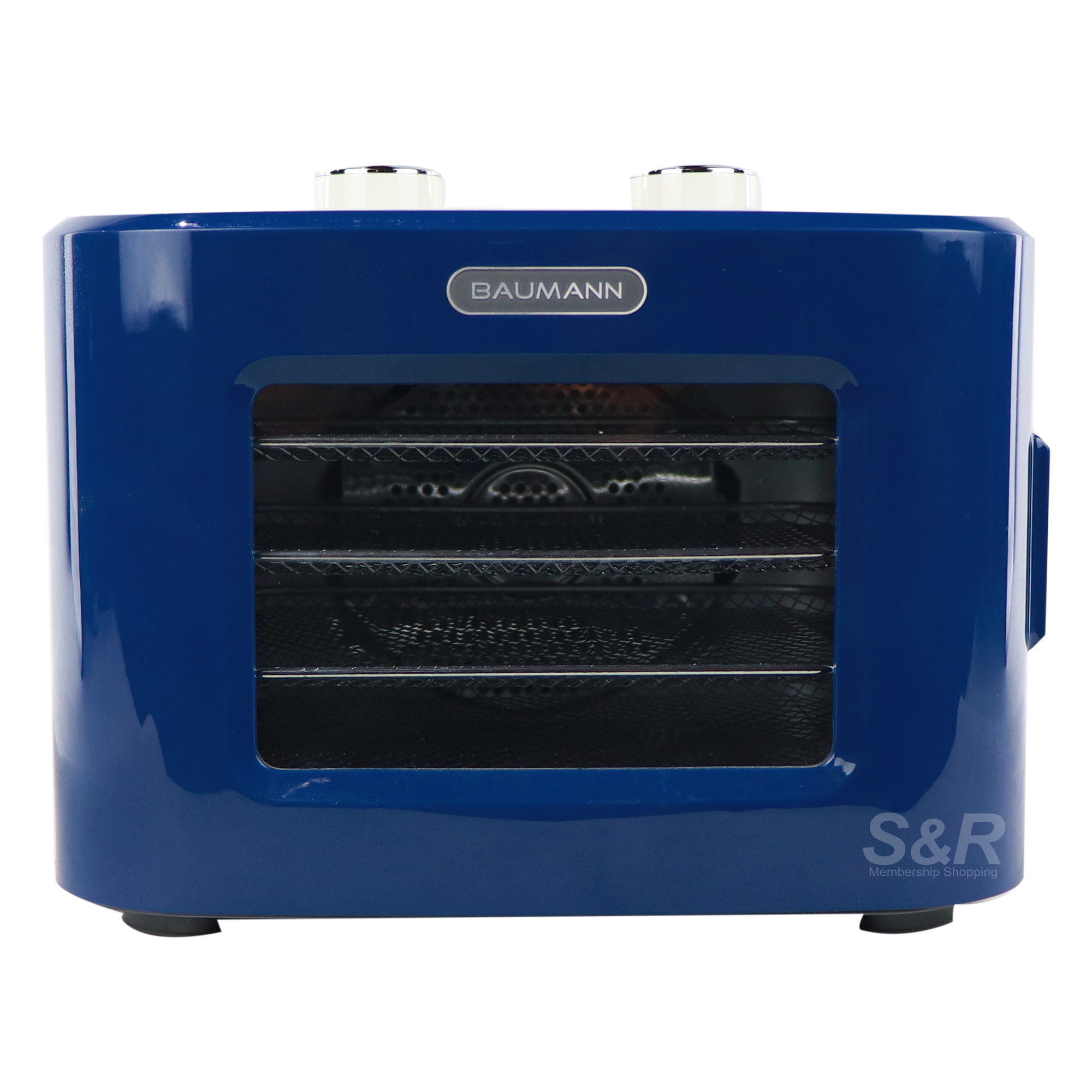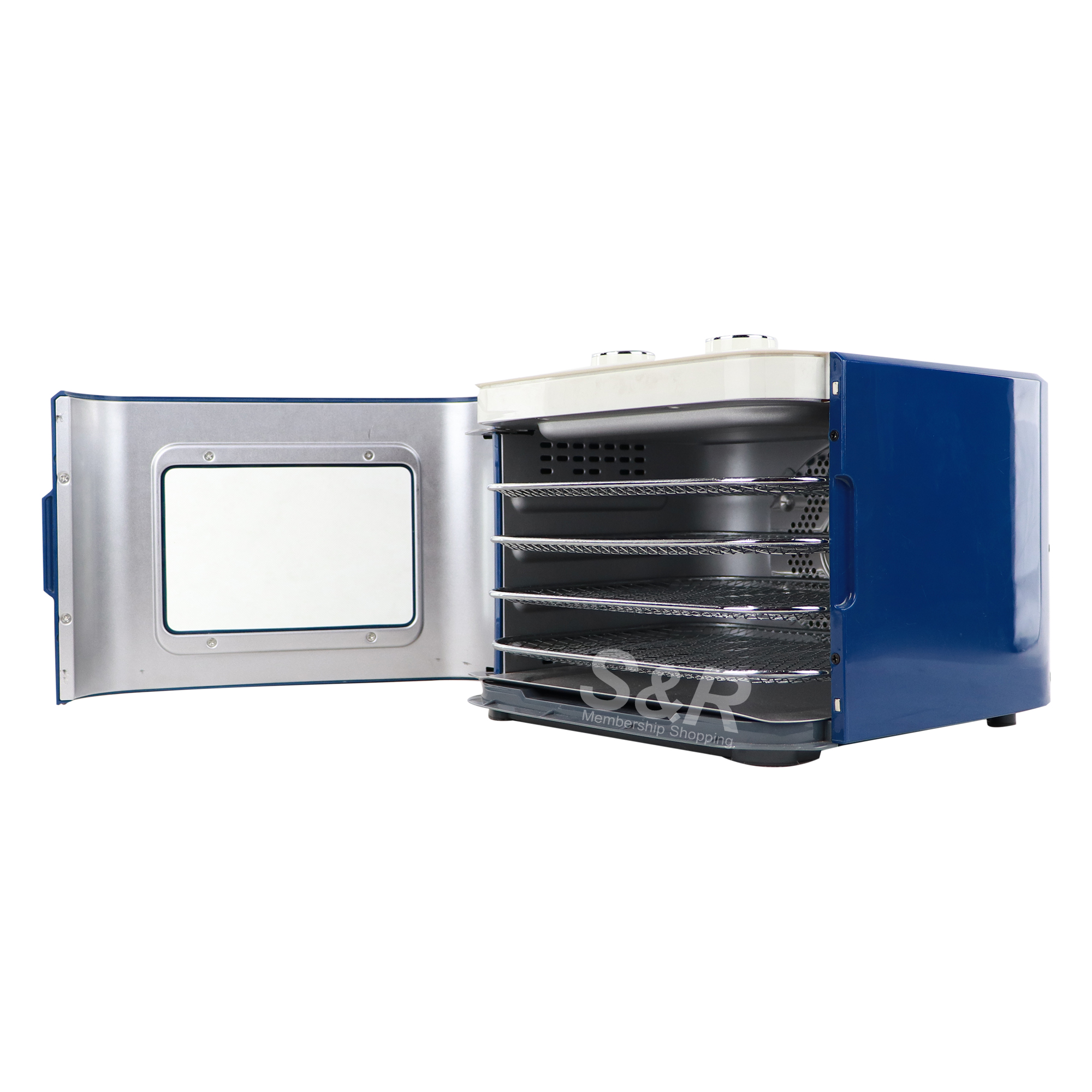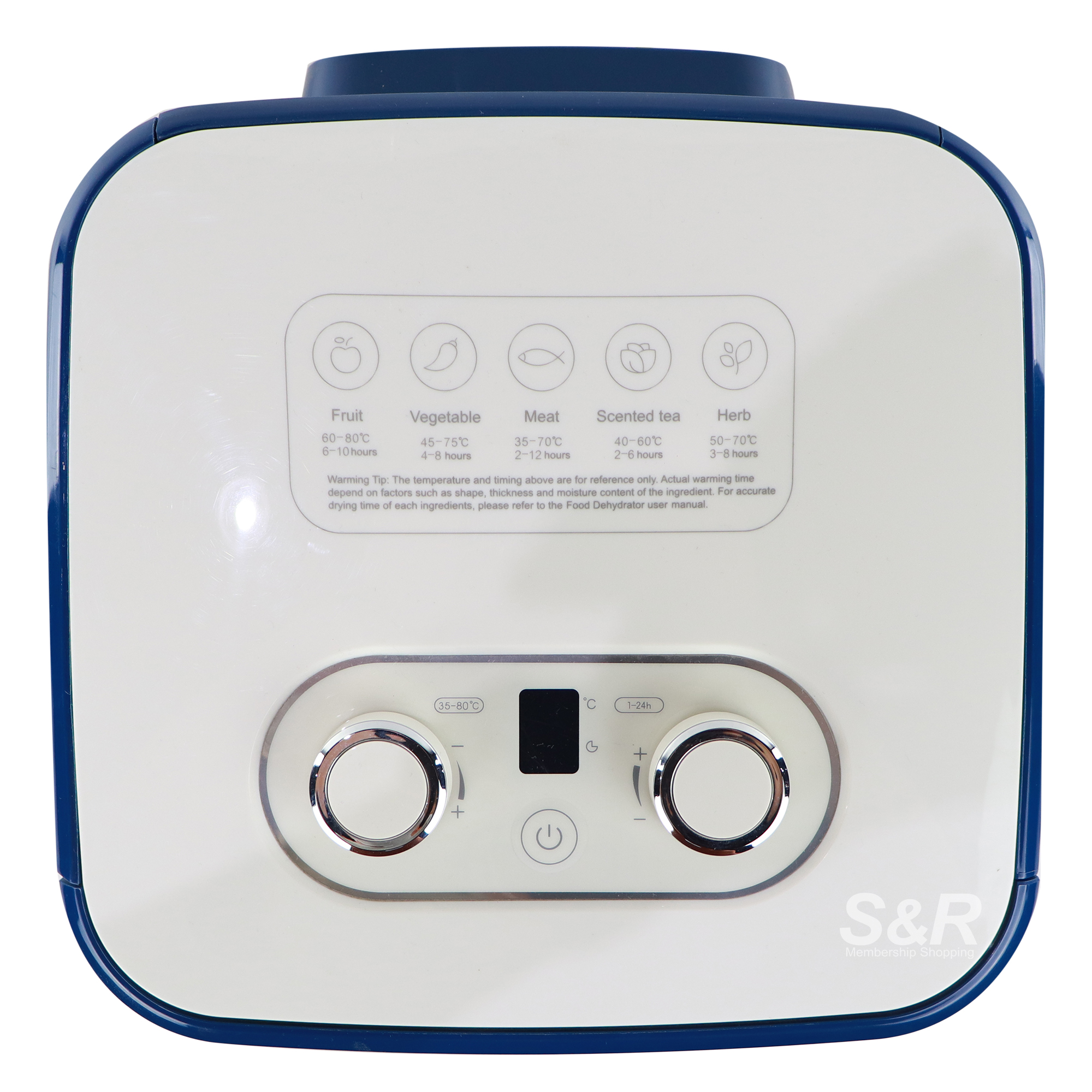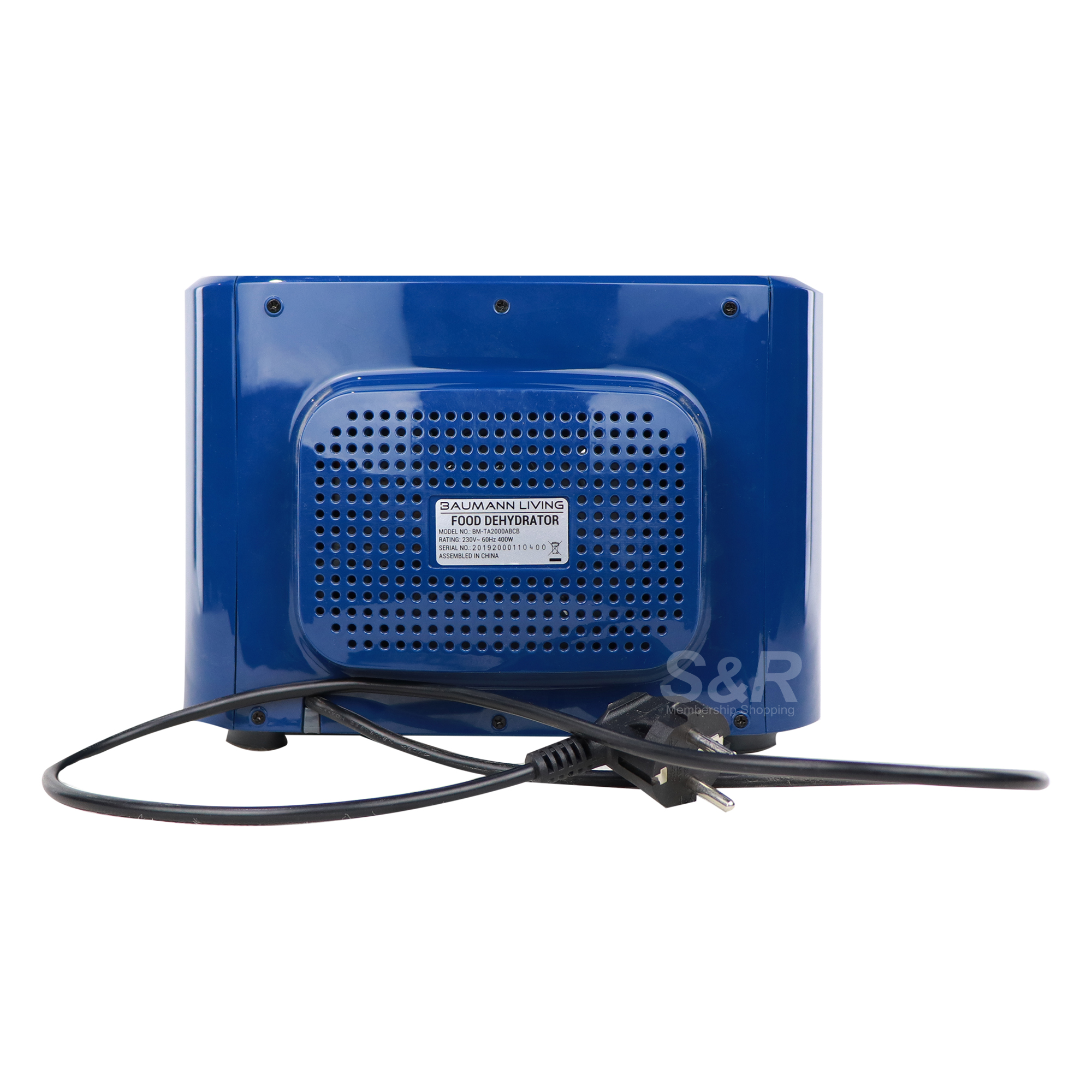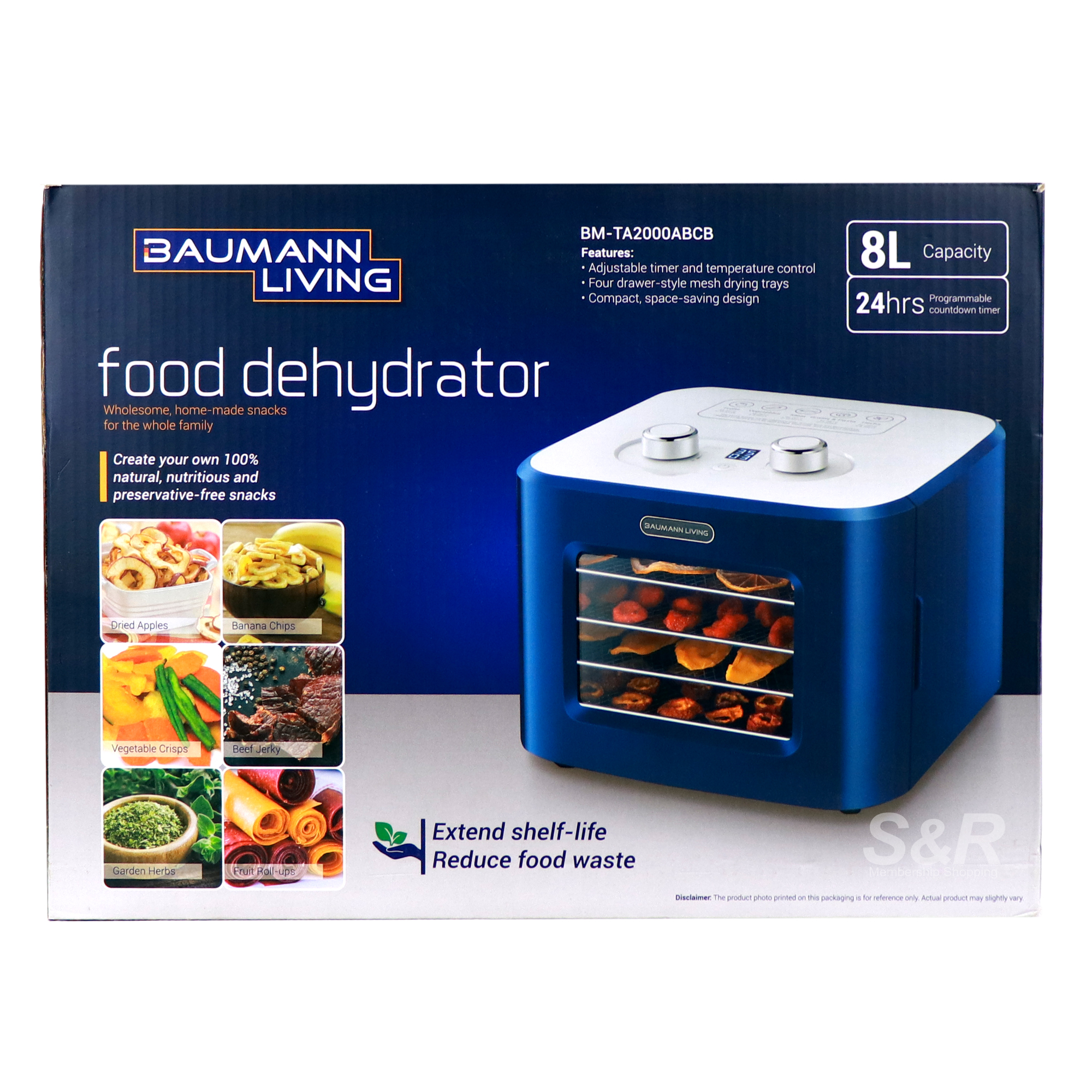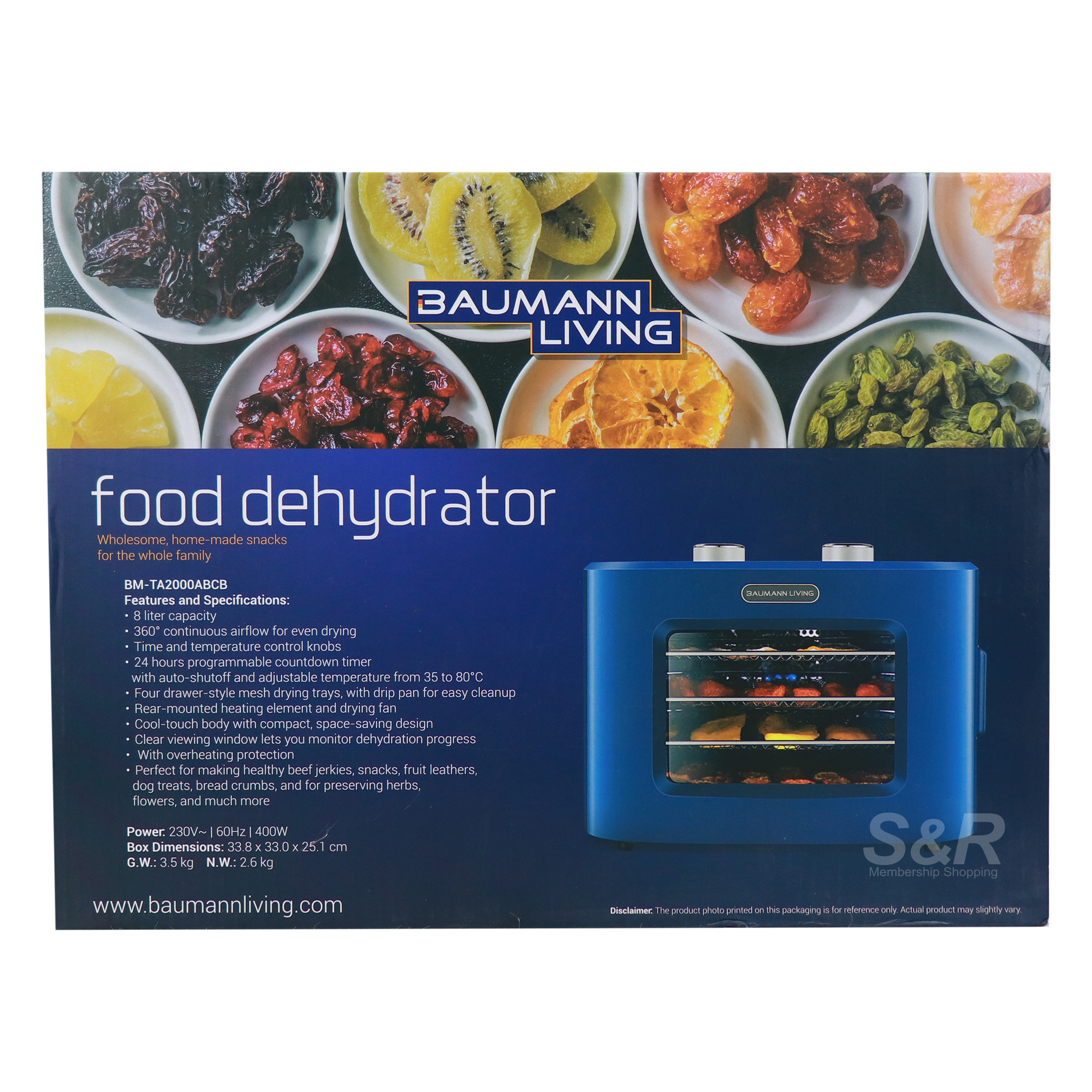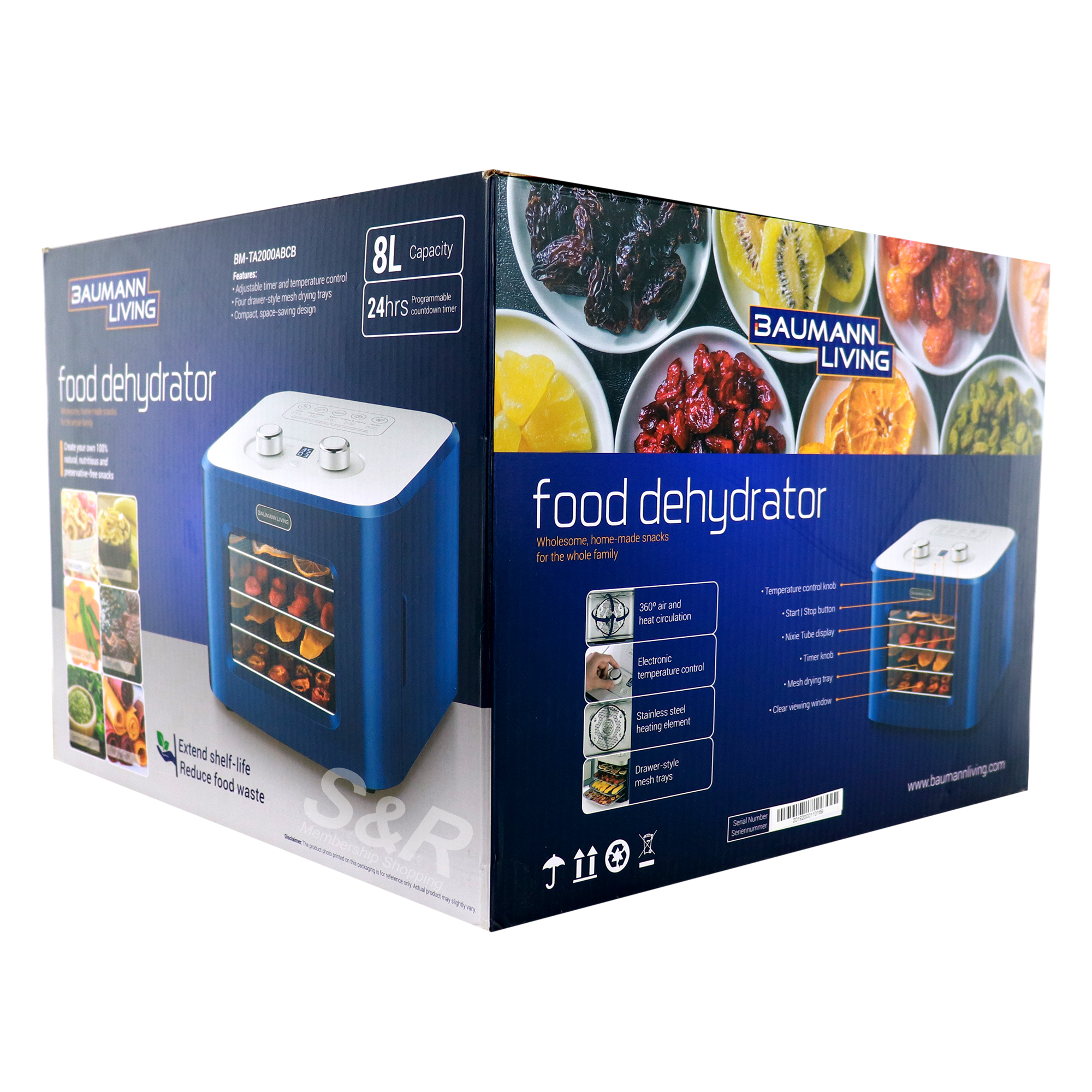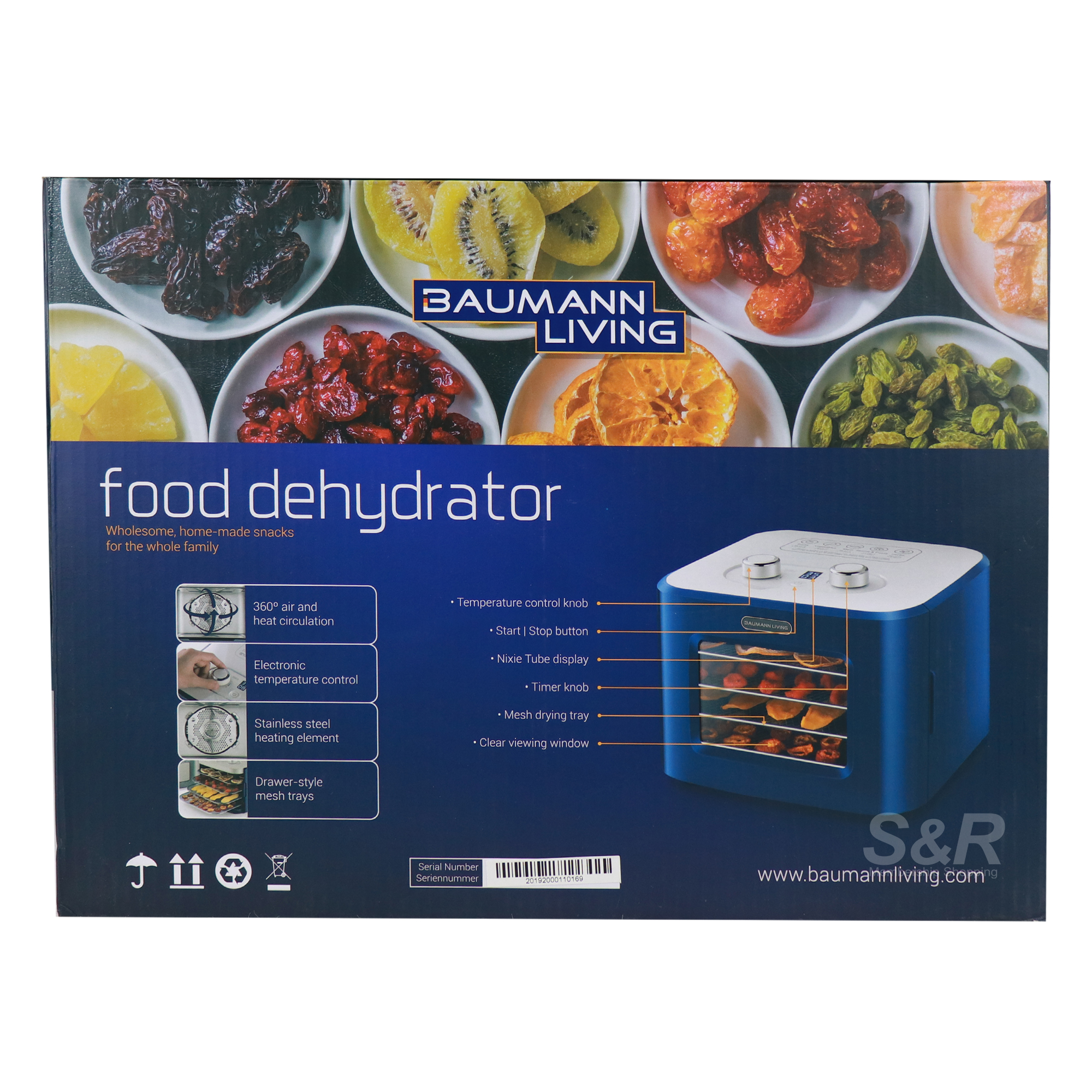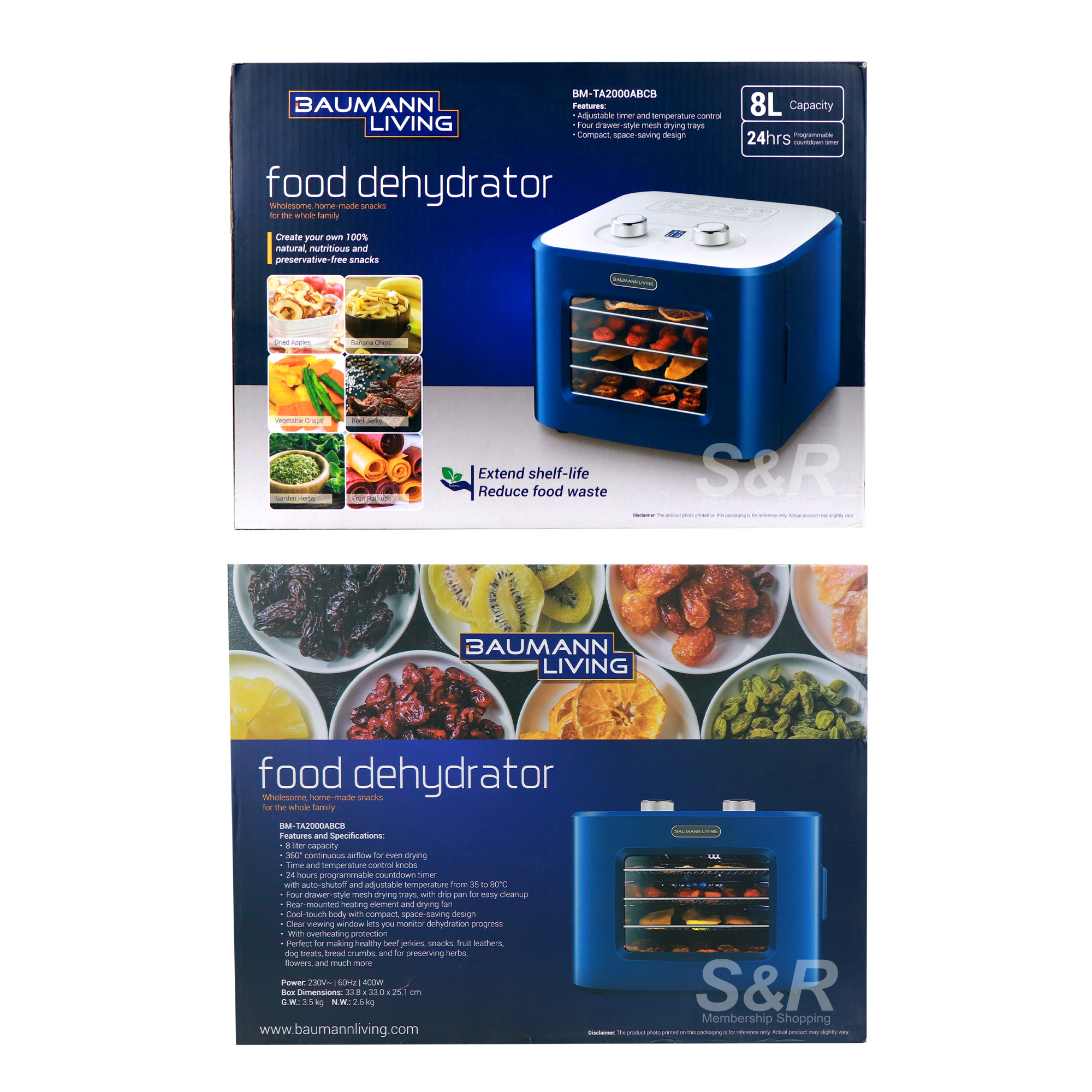 Baumann Living Food Dehydrator BM-TA2000ABCB
Features:
Single Item
Food Dehydrator in 1 box
Extends your food's shelf life
Adjustable timer, temperature control, and 4-drawer mesh drying trays
Product of USA
Actual Weight: 3 KGs
Product Dimensions: 13.5 x 13 x 10
---
If you want to elevate your usual snacks then you should definitely have this Baumann Living Food Dehydrator. Make your own chips at home--a healthier one, so you are sure that all your snacks are free from any preservatives and any extenders that may harm your body. Plus, you can choose the freshest and healthiest ingredients, so your body gets the best nutrients that it needs.

What are you waiting for? Get your Baumann Living Food Dehydrator at S&R Membership Shopping and start creating that sumptuous and health-conscious meals for you and your family!

Place in a secured area without obstructions.

Check its functions before using.

Double check items for defects before using.

Make sure to check it at least twice a month for maximum performance and efficiency.