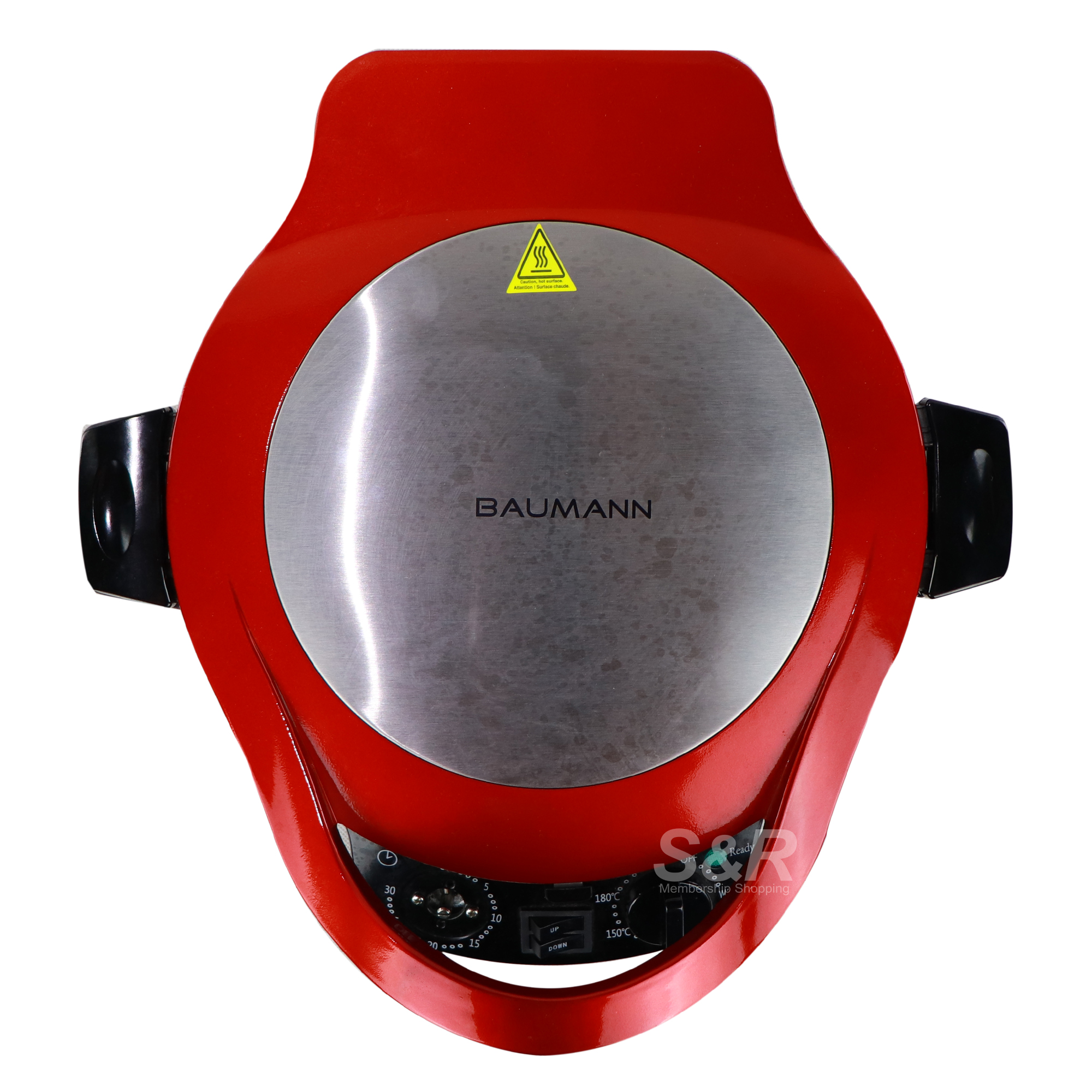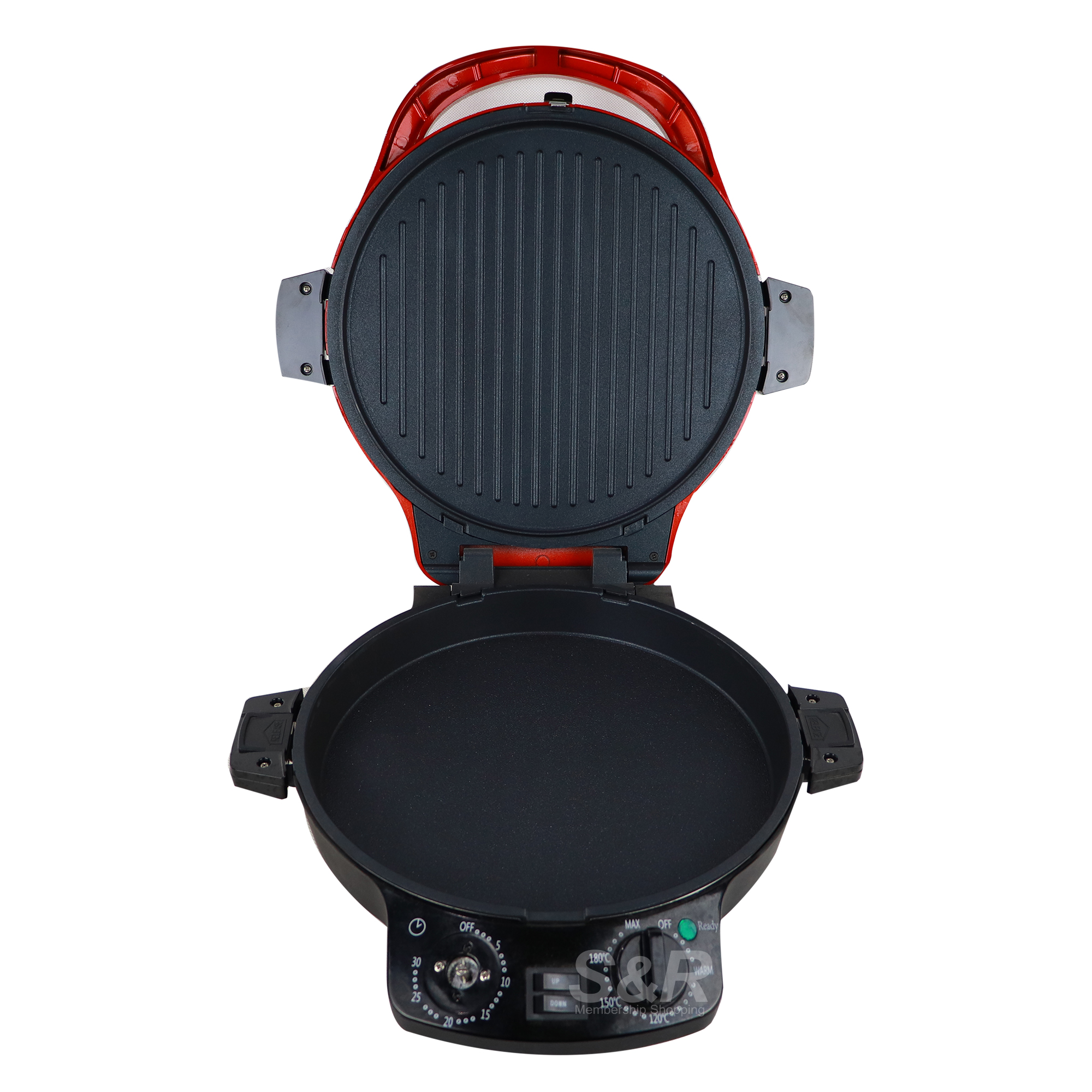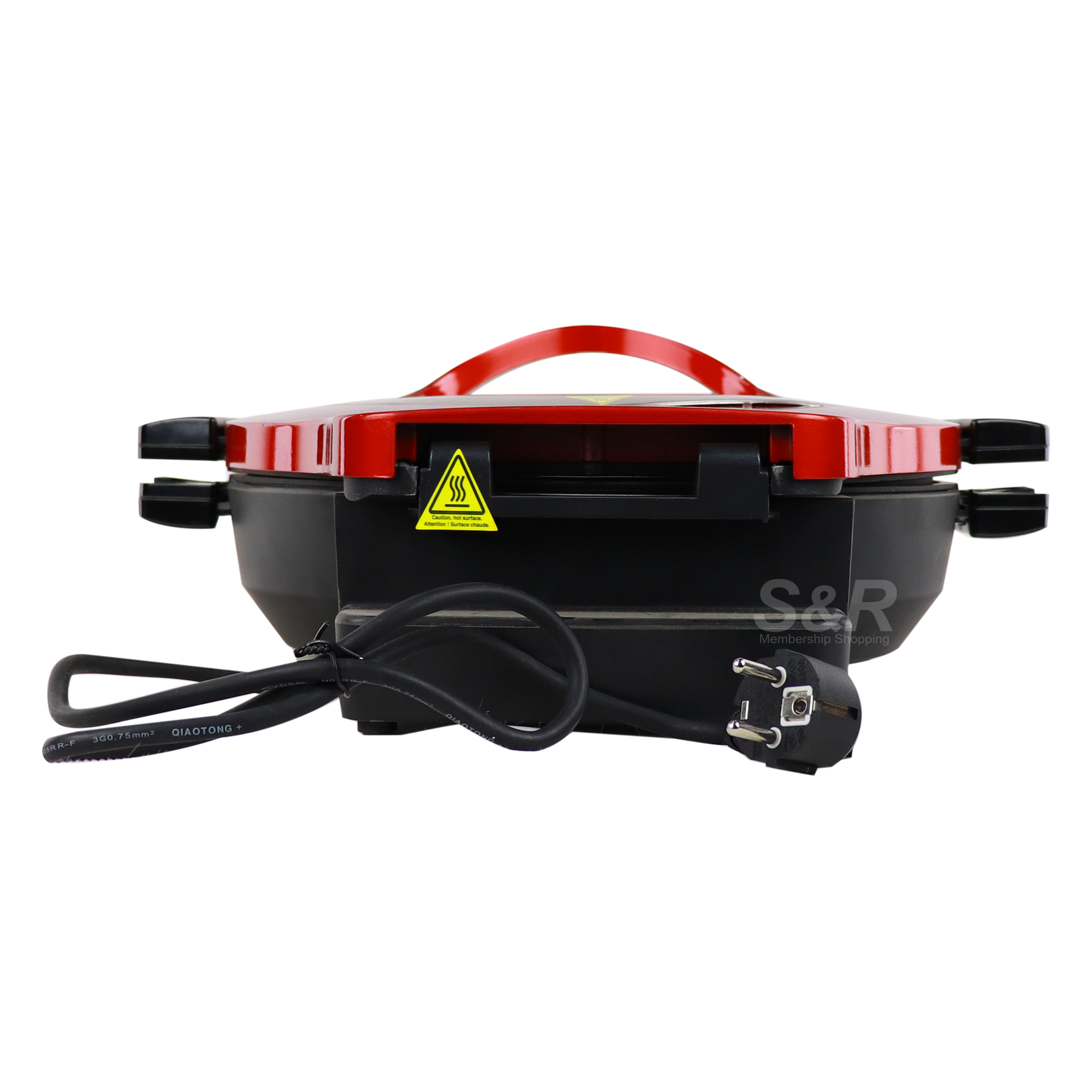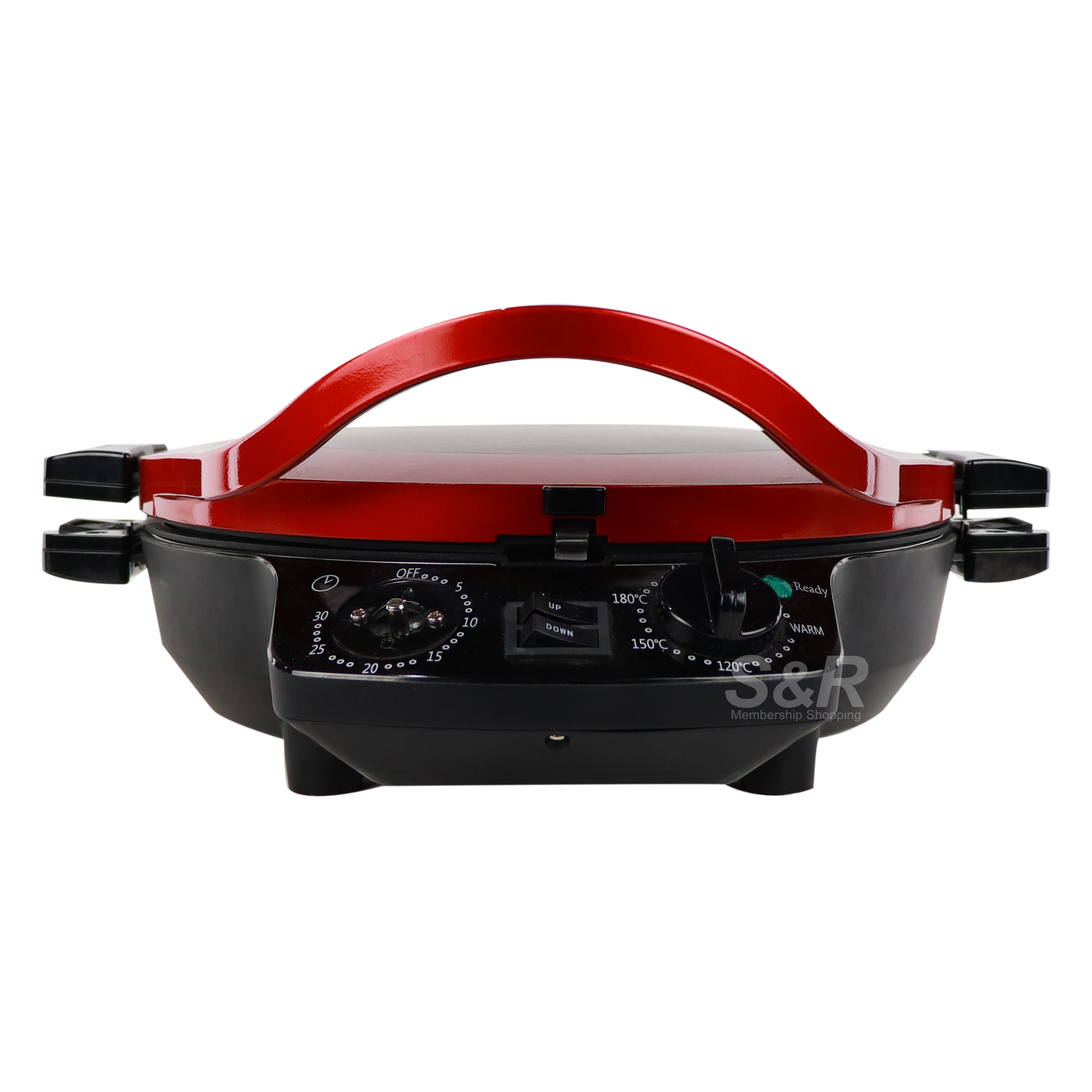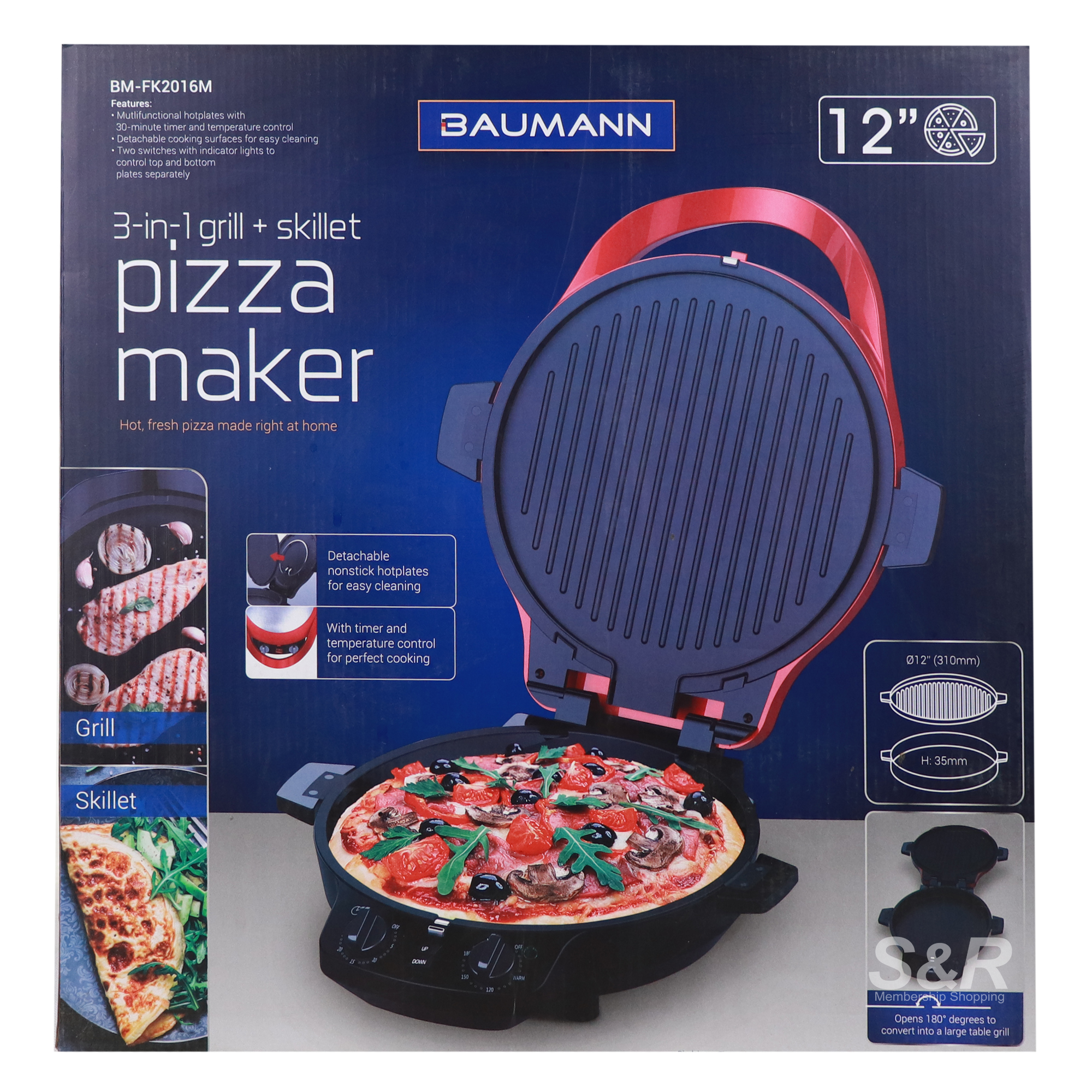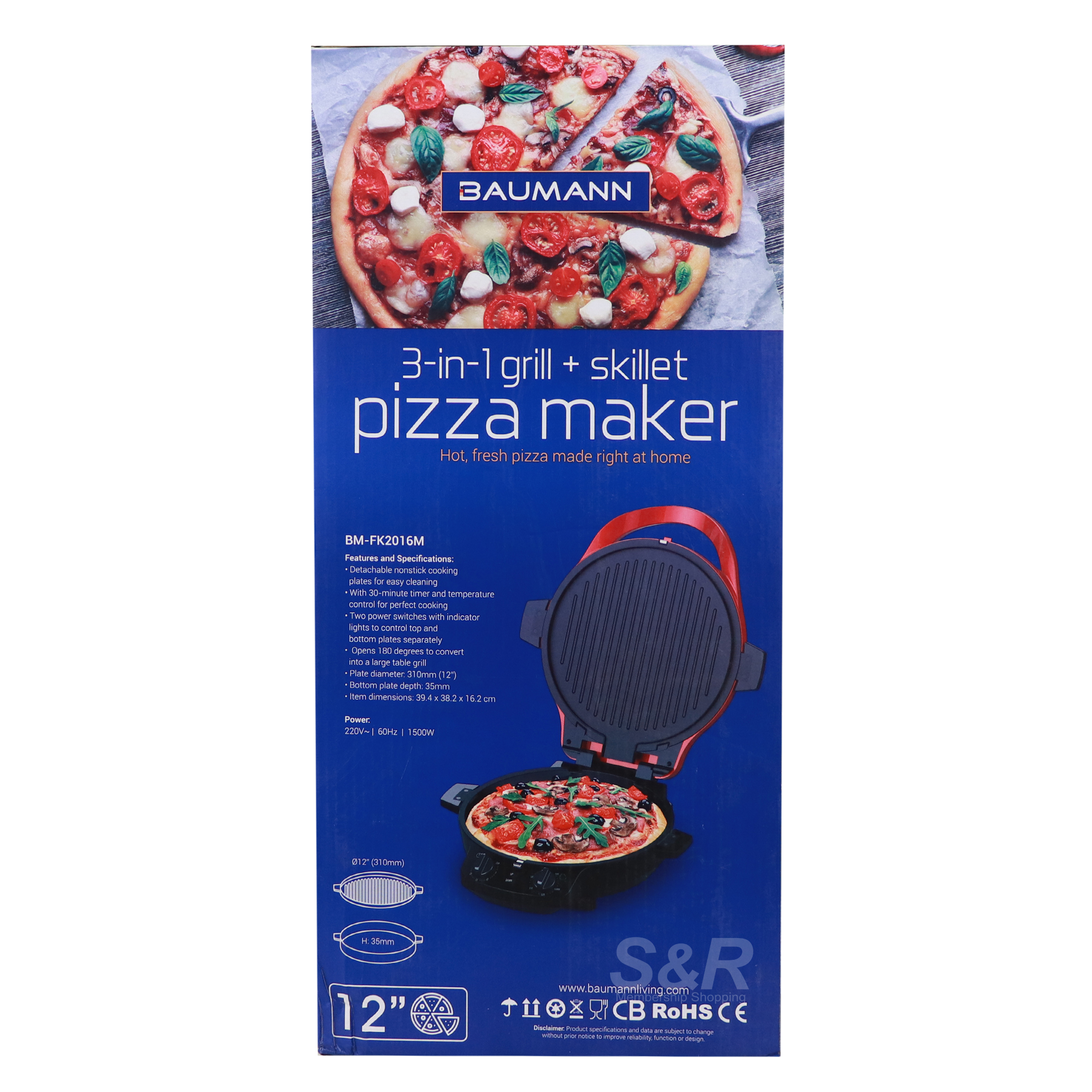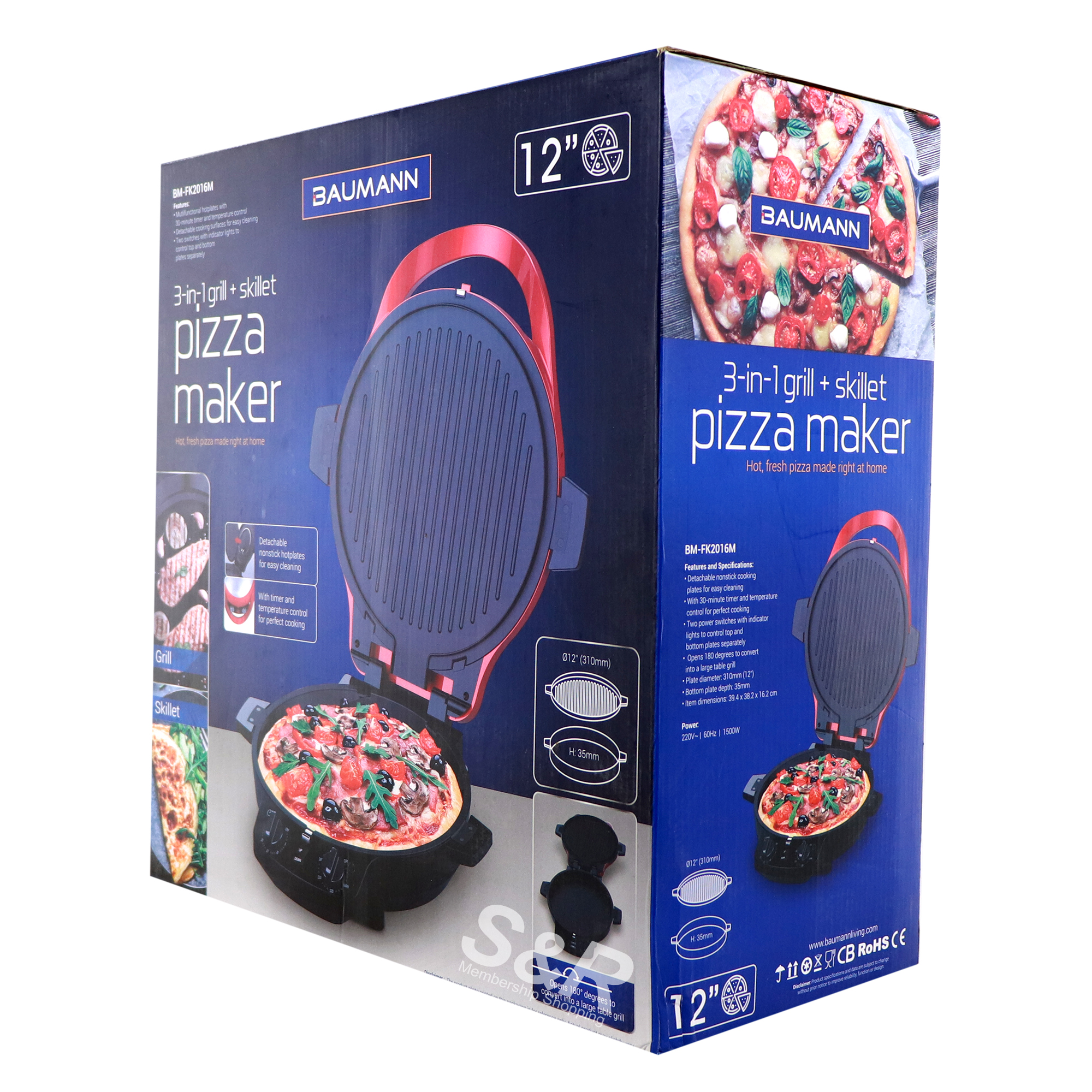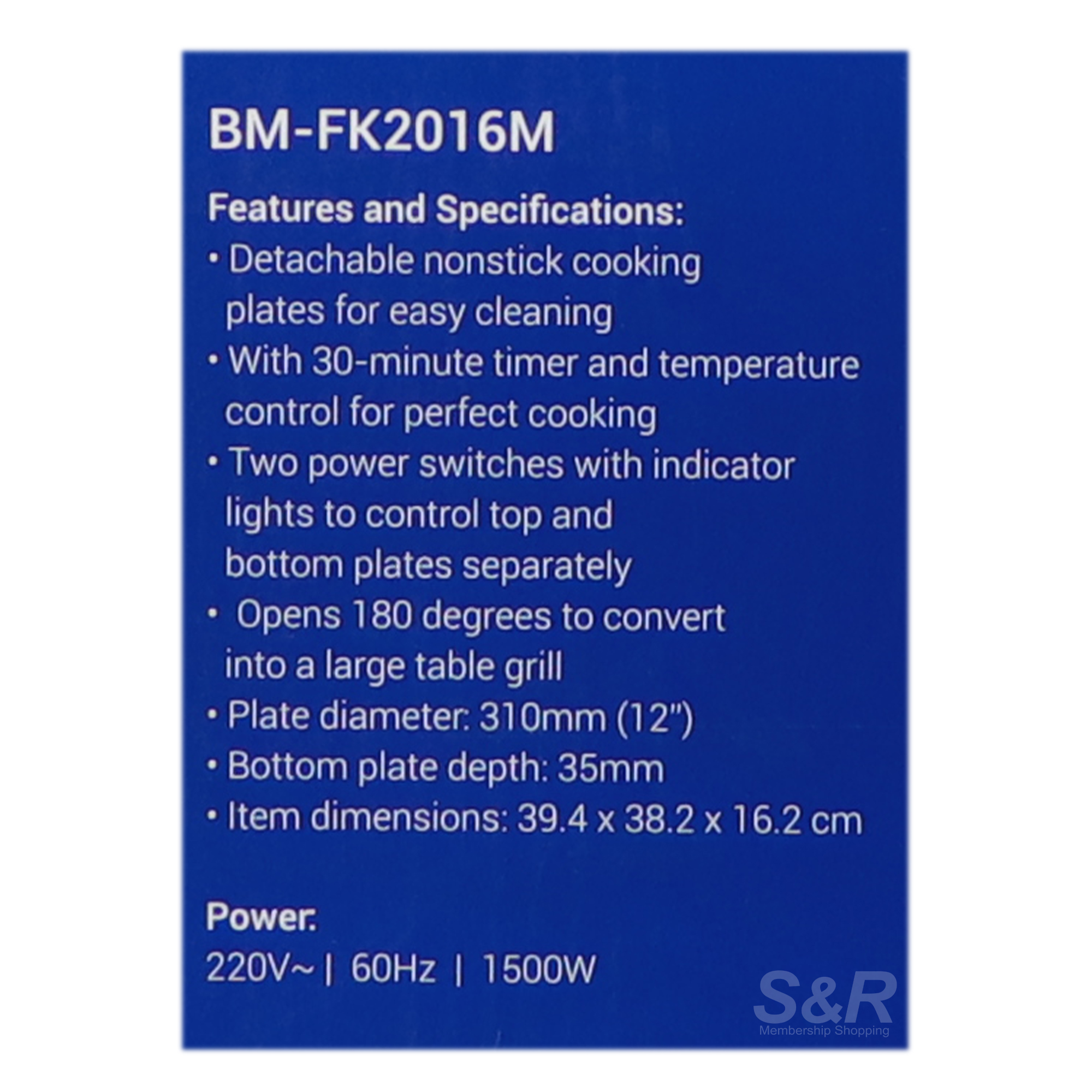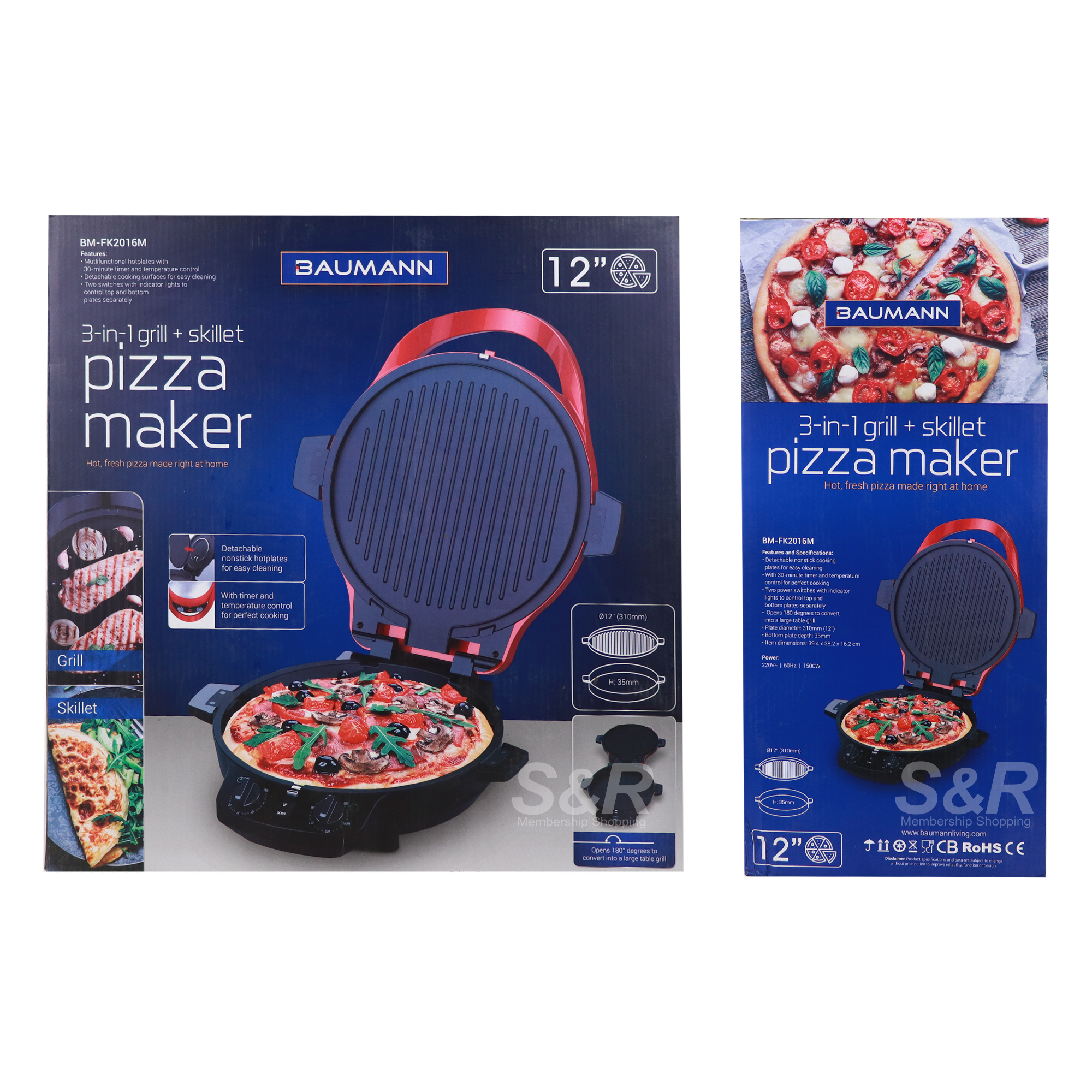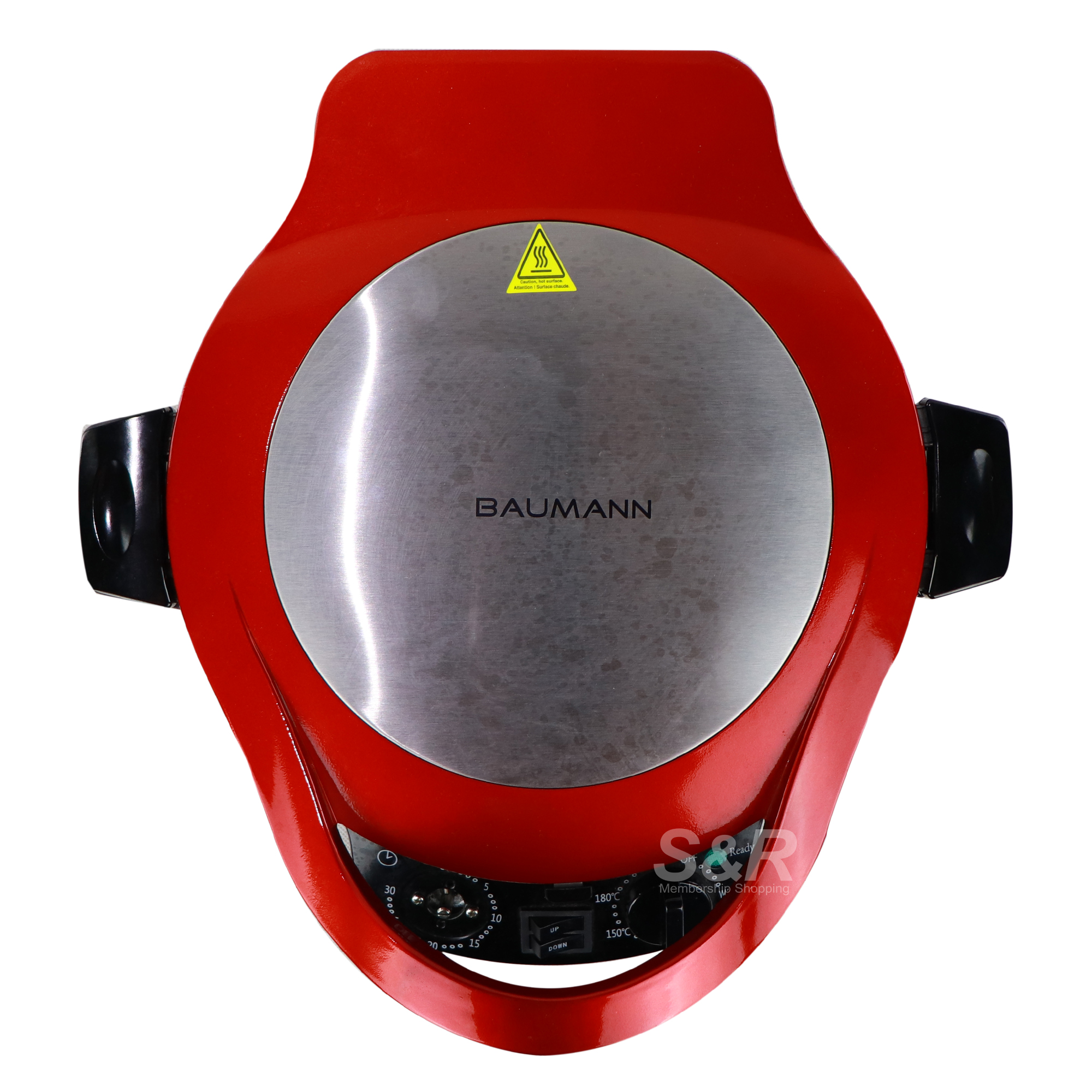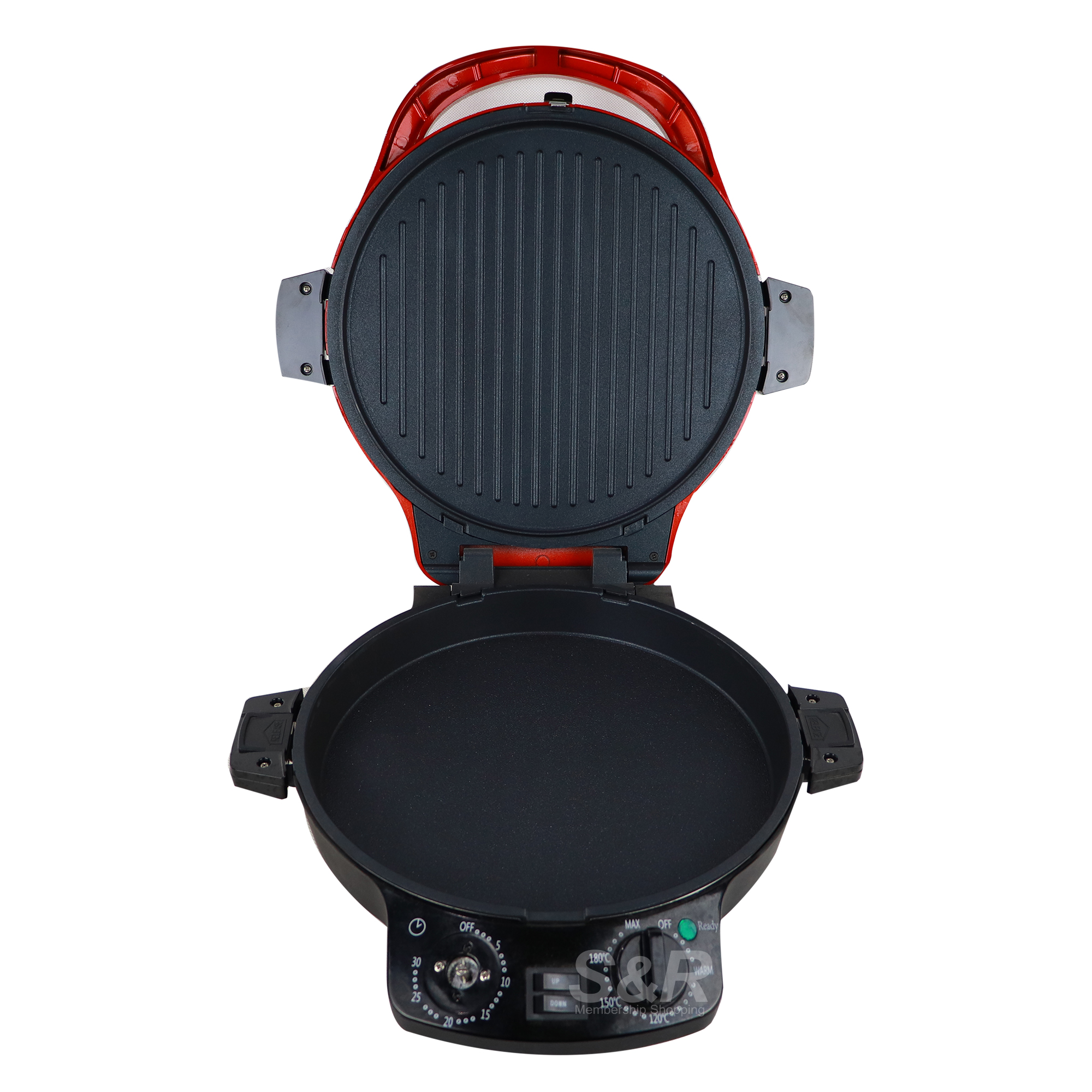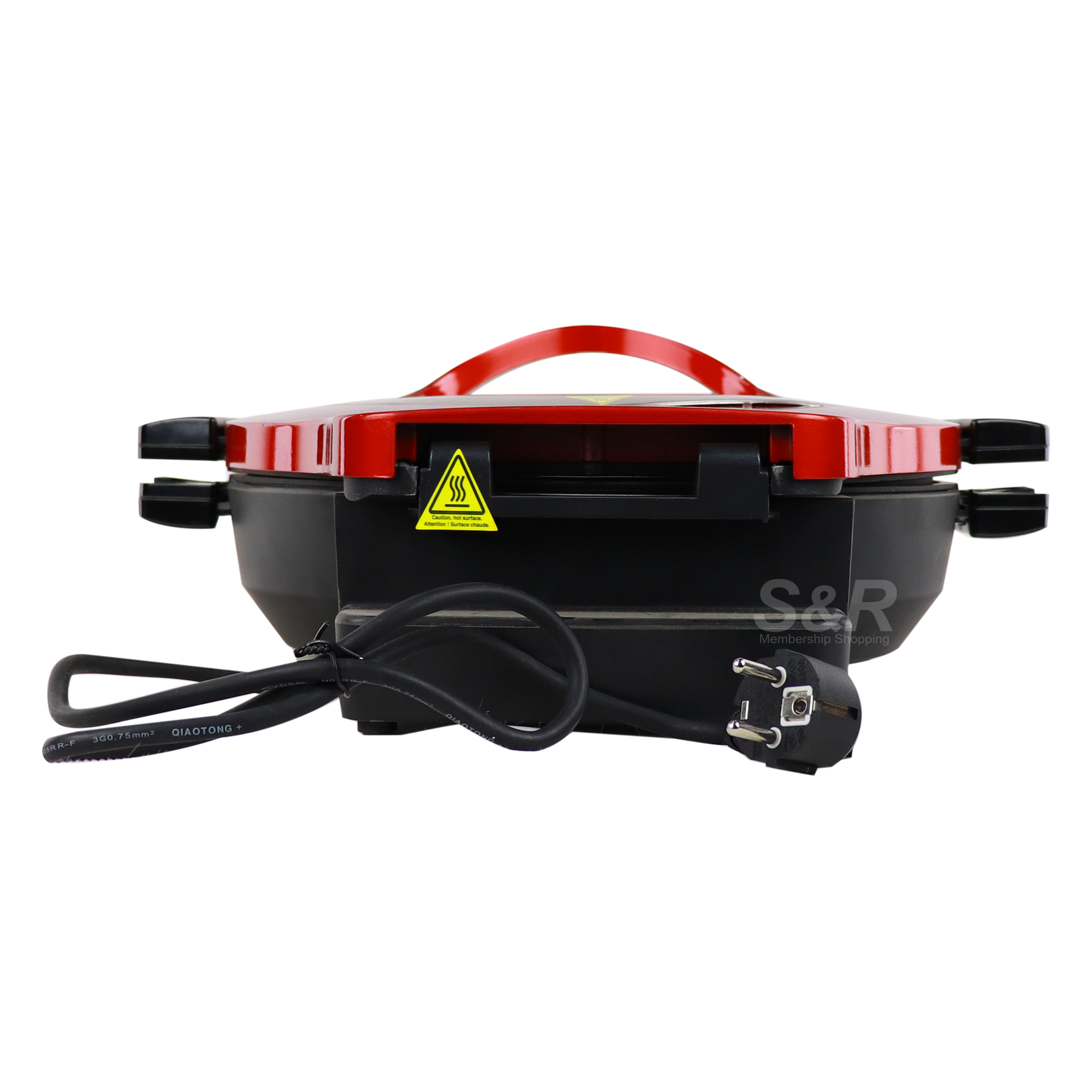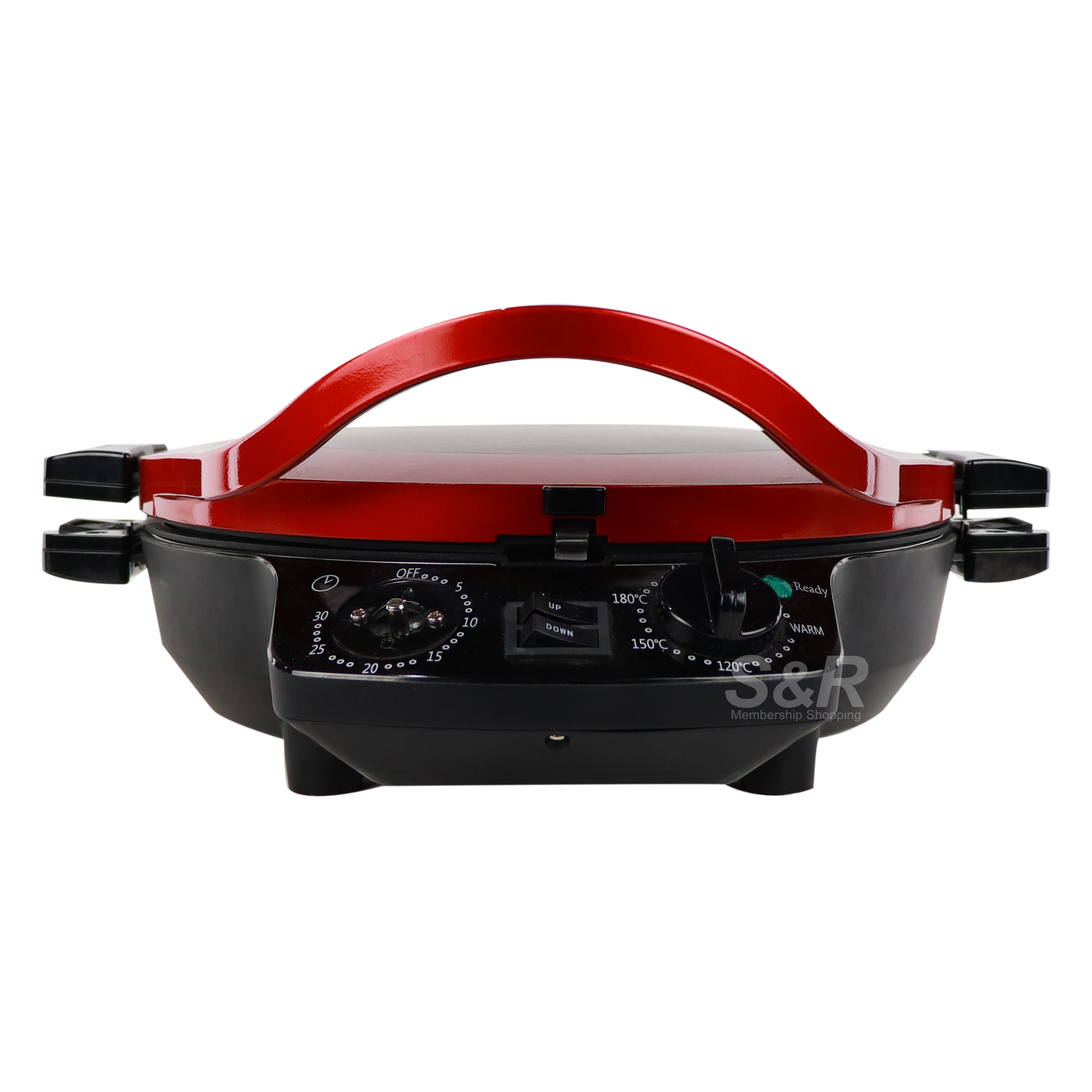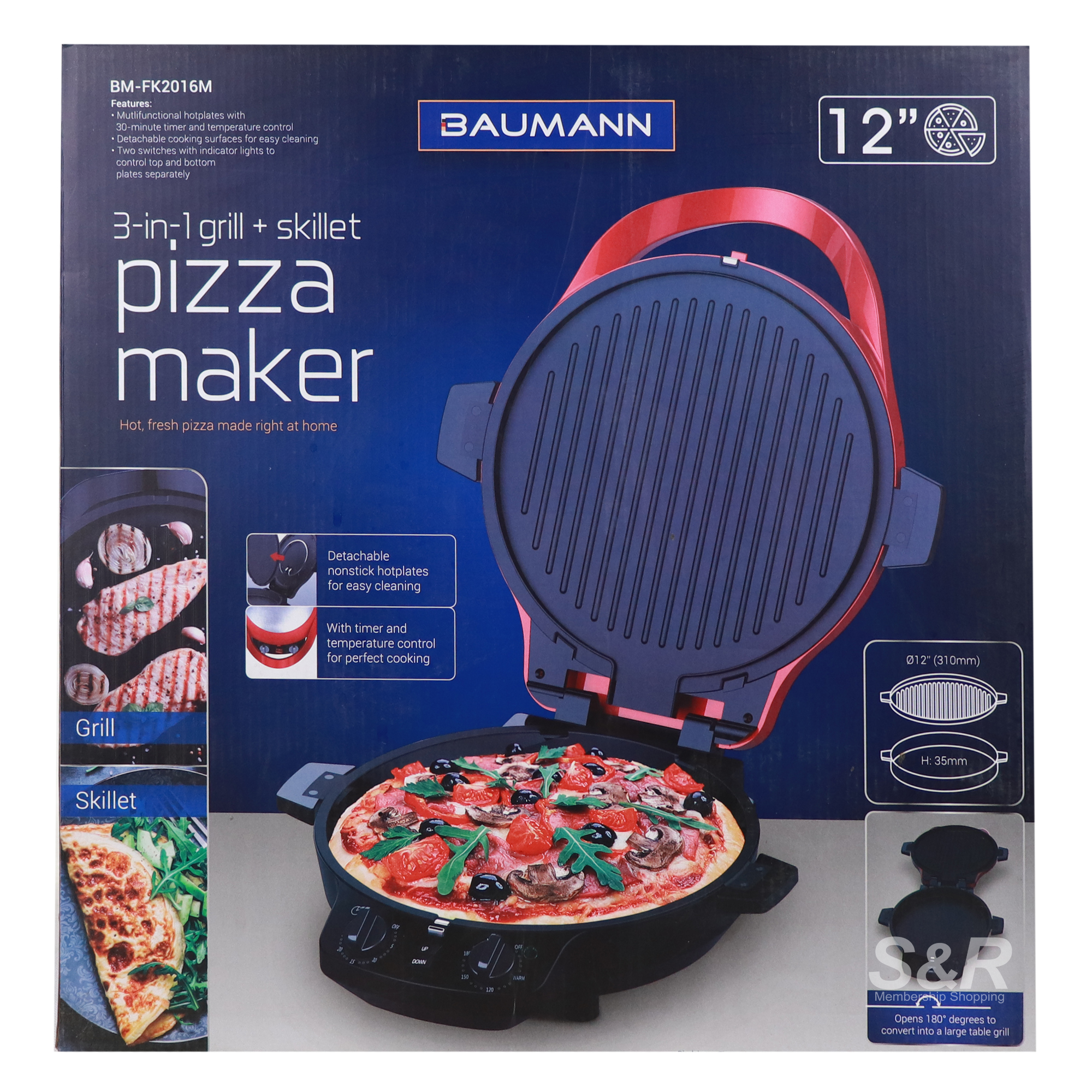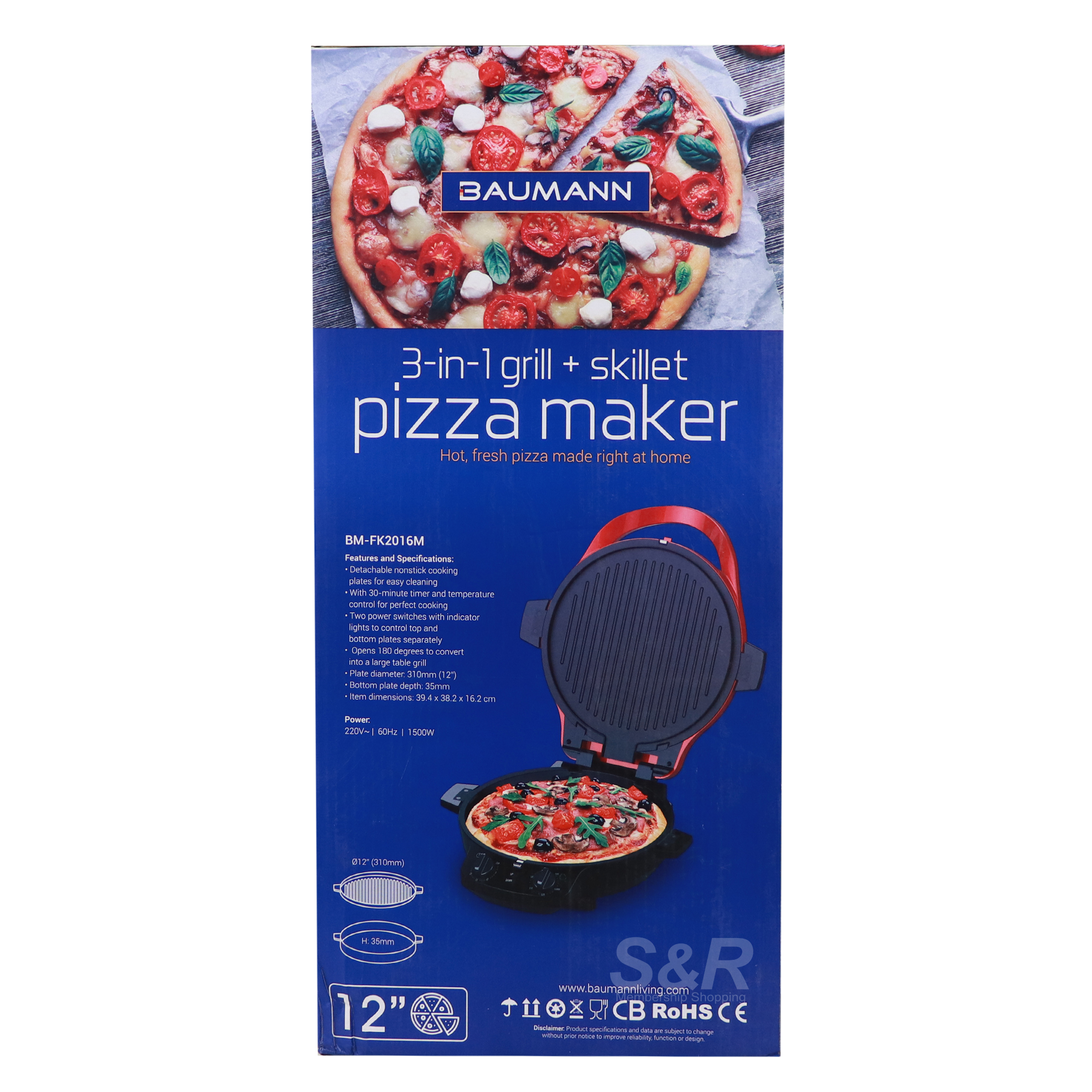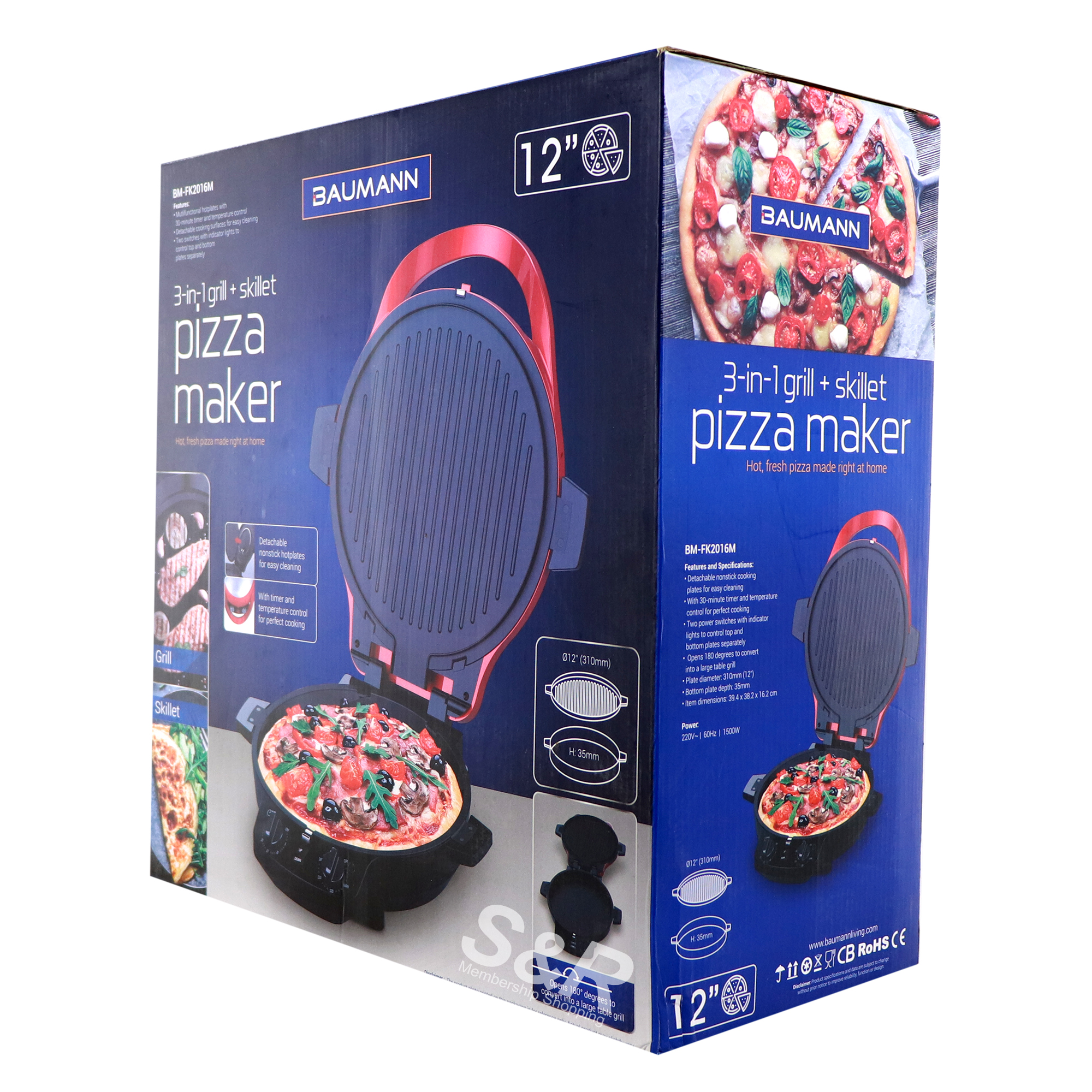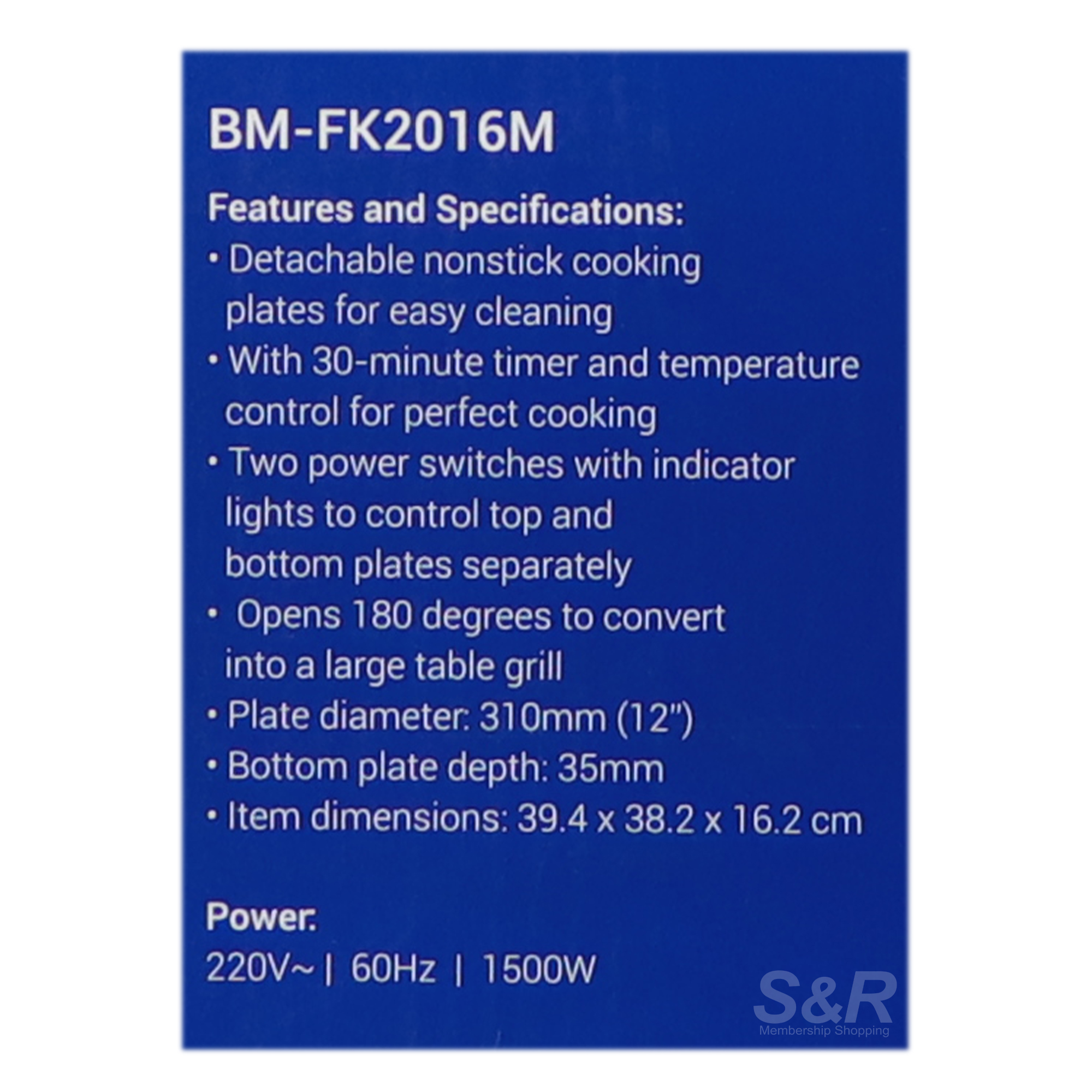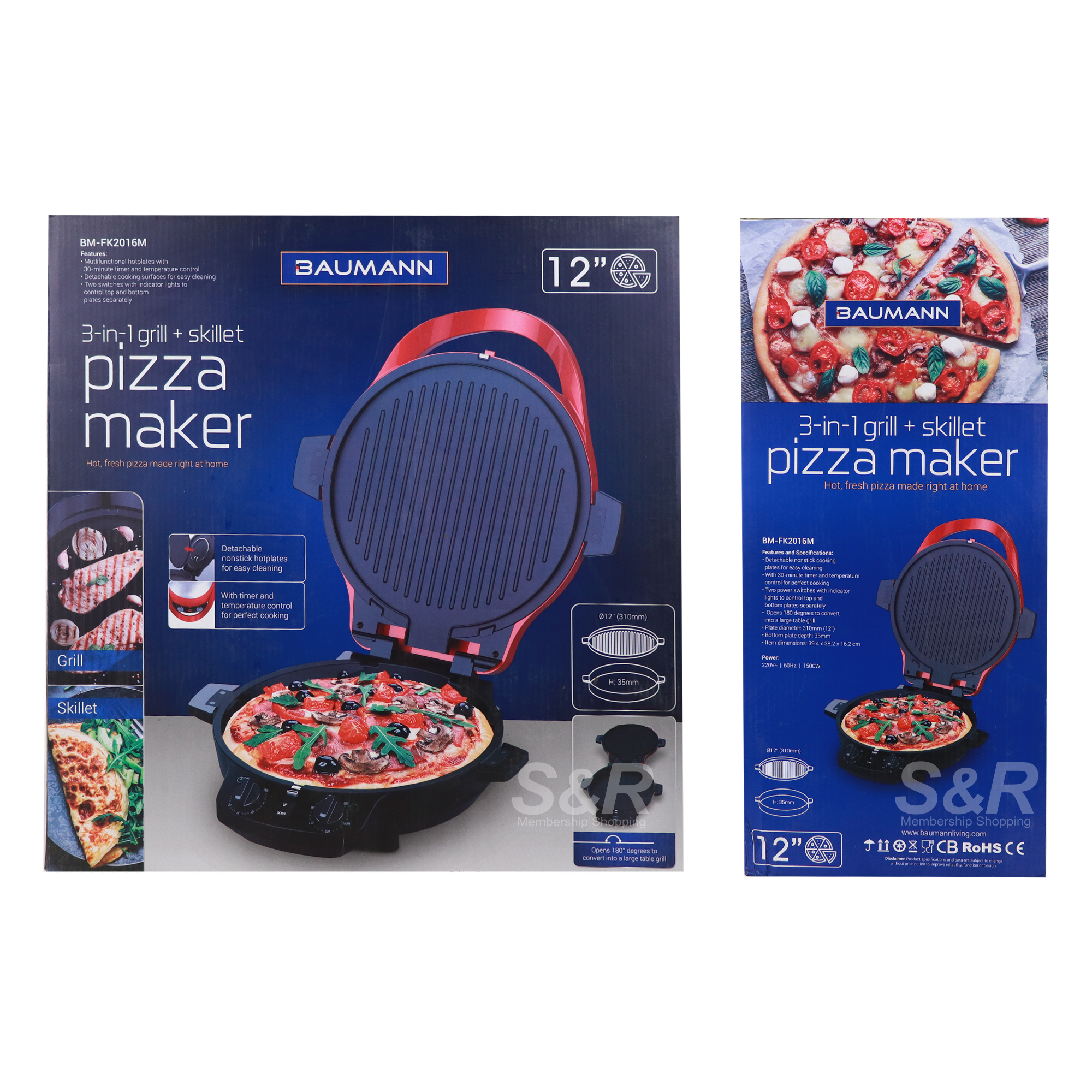 Baumann 3-in-1 Skillet and Pizza Maker Machine NM-FK2016M
Features:
Single Item
Skillet and Pizza Maker Machine in 1 box
Can accommodate up to 12-inch of pizza
Non-stick coating for easy cleaning
Product of Germany
Actual Weight: 4 KGs
Product Dimensions: 16 x 8 x 17
---
Oh it's another Friday night, and the best way to actually spend this awesome night is through a good old classic meal that everyone loves; it's none other than PIZZA! Make your midnight snacking experience more special when you create your own pizza pie. With Baumann 3-in-1 Skillet and Pizza maker Machine, you can easily craft your favorite savory treat at home!

Each skillet is made with high quality materials for guaranteed sturdiness and durability. Its insides are coated with non-stick coating for easier and more convenient cleaning. Now, whatever toppings that you may want to have in your slice of pizza, you can create one at home... it's possible!

Cop yours now at S&R Membership Shopping and start having that fun Friday night snacks at home!

Place in a secured area without obstructions.

Check its functions before using.

Double check items for defects before using.

Make sure to check it at least twice a month for maximum performance and efficiency.