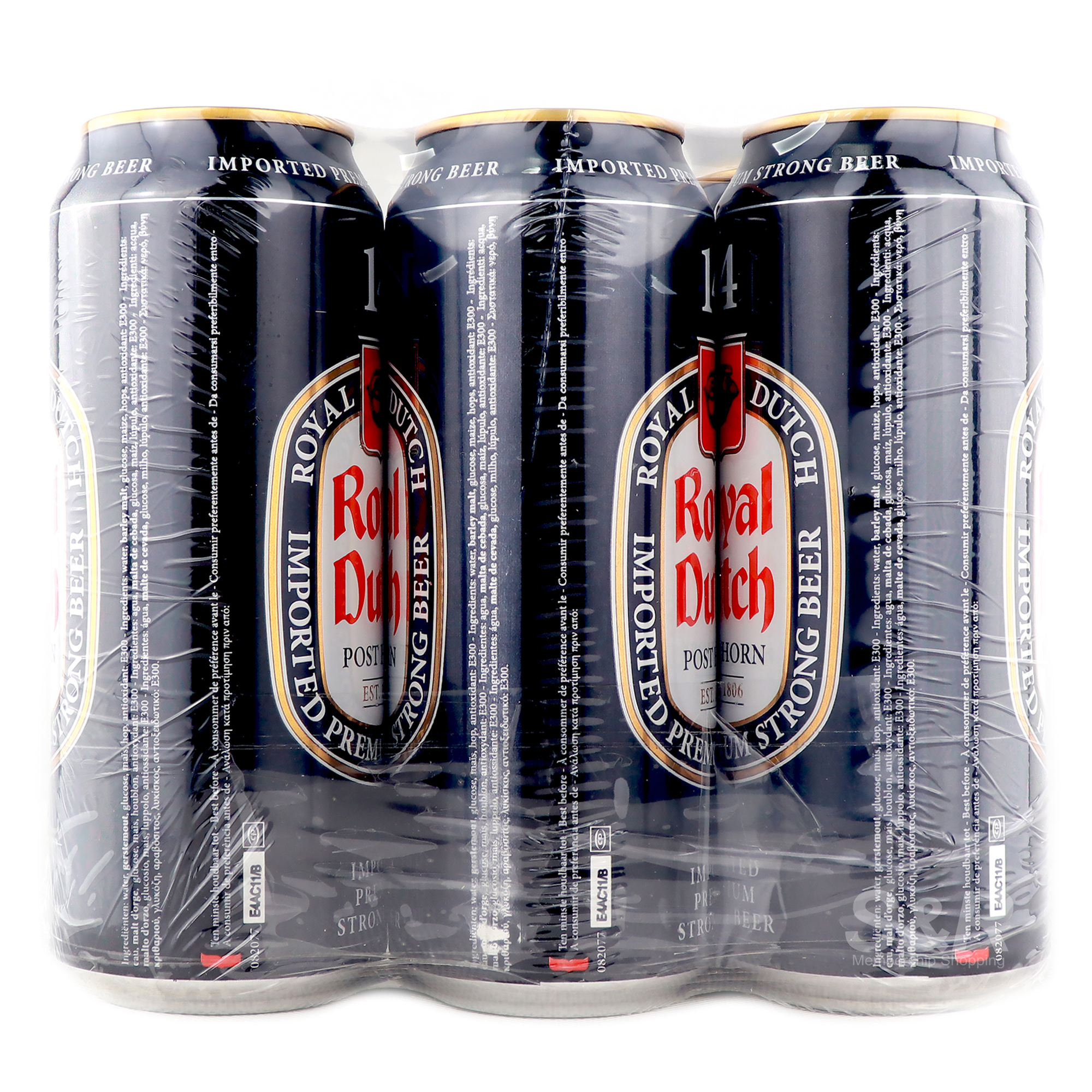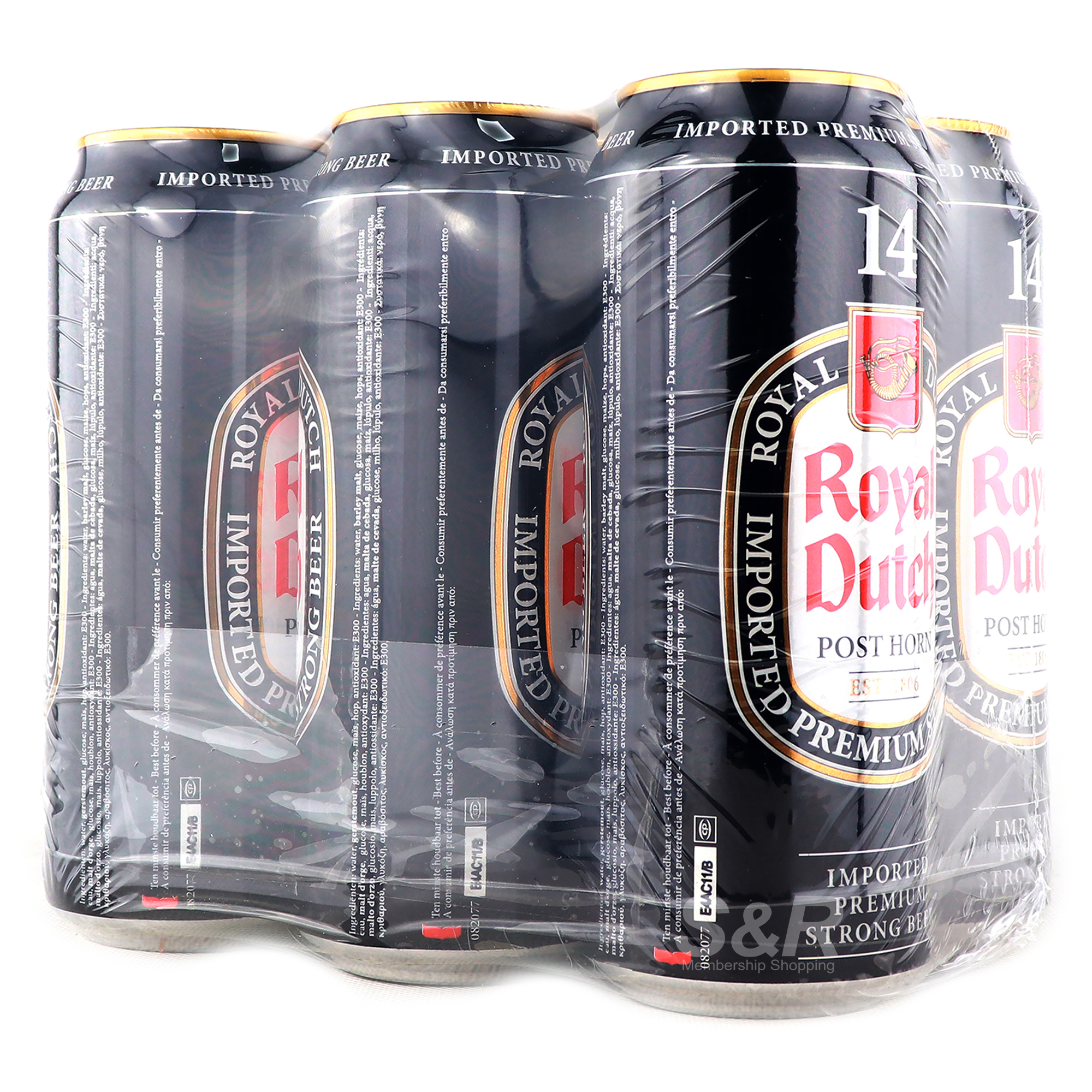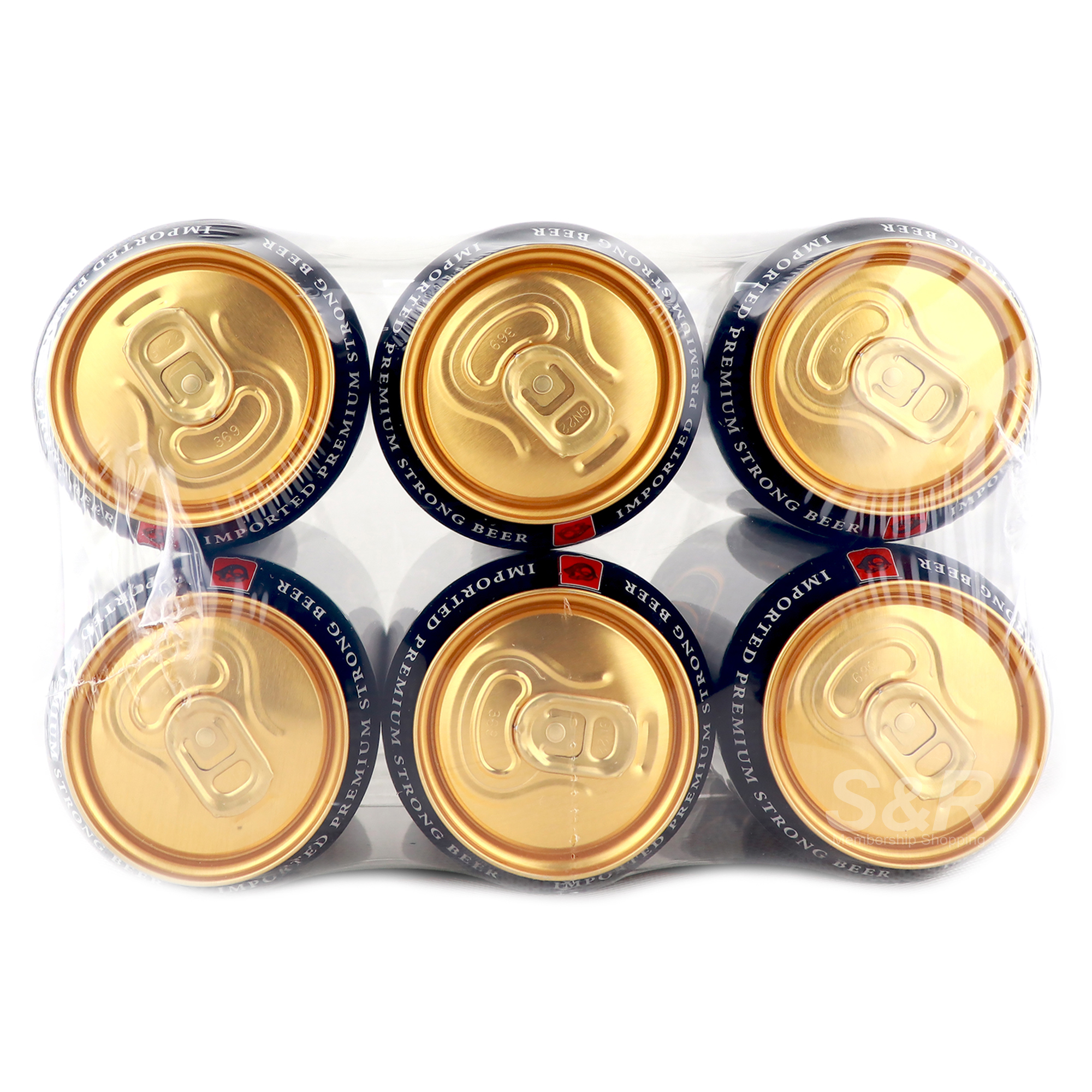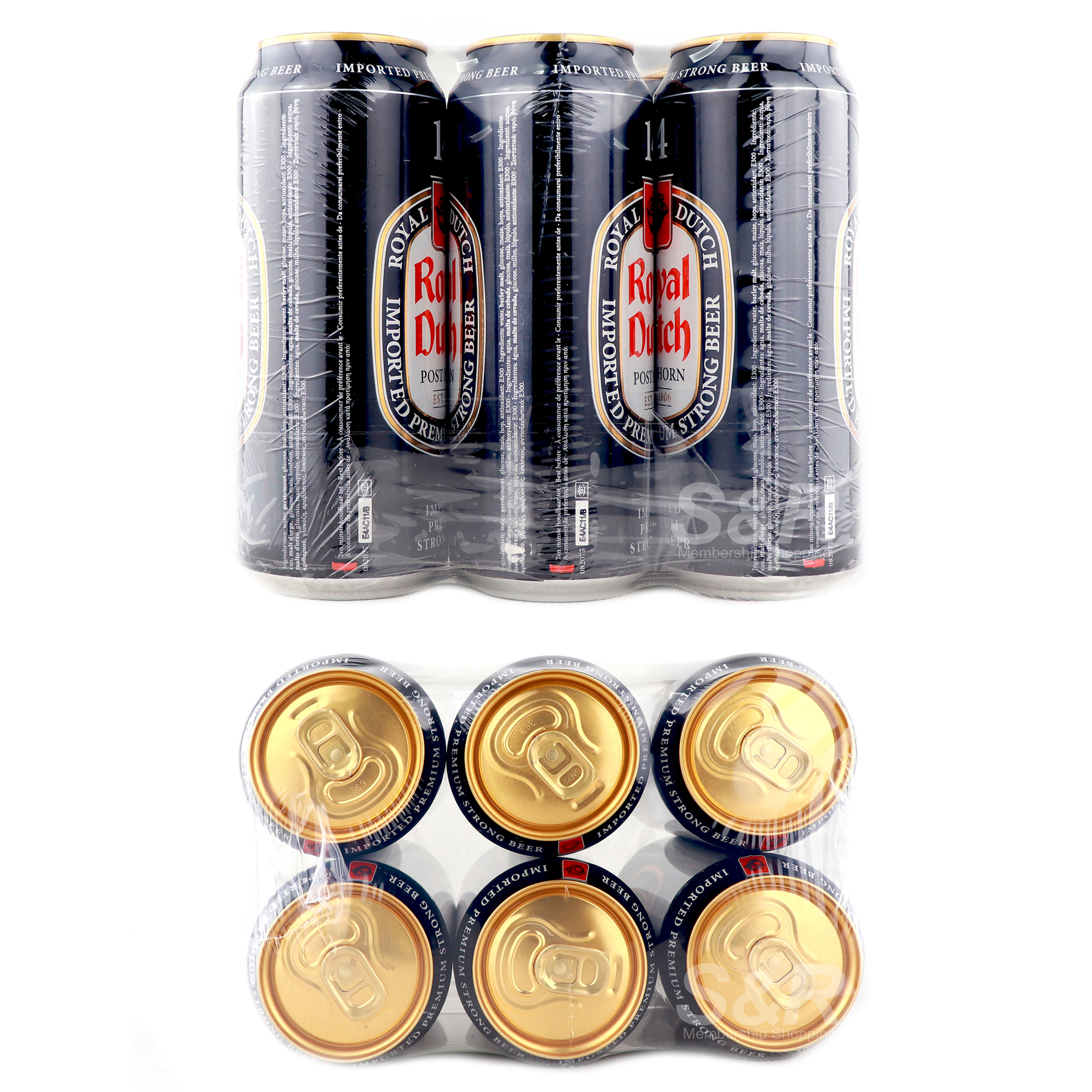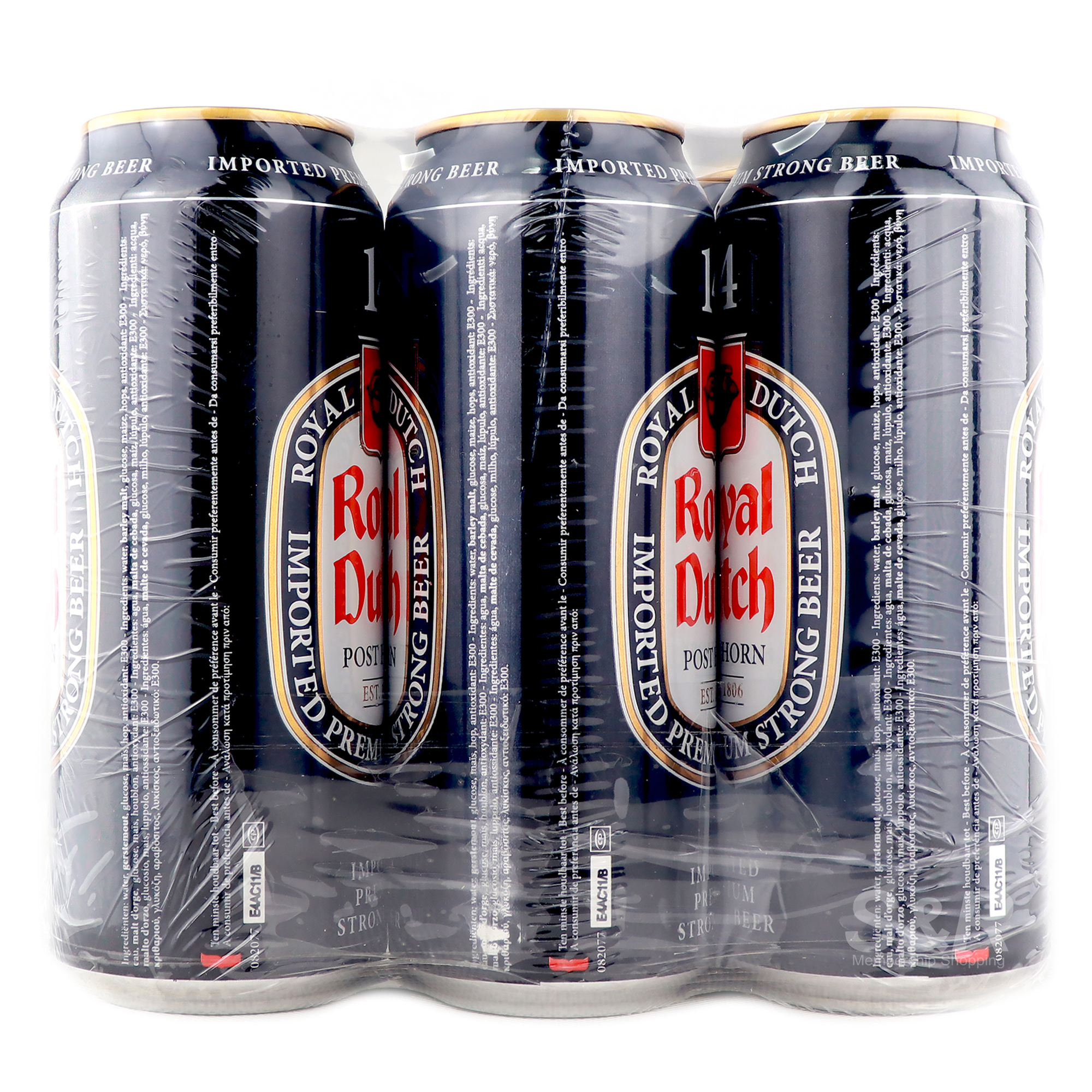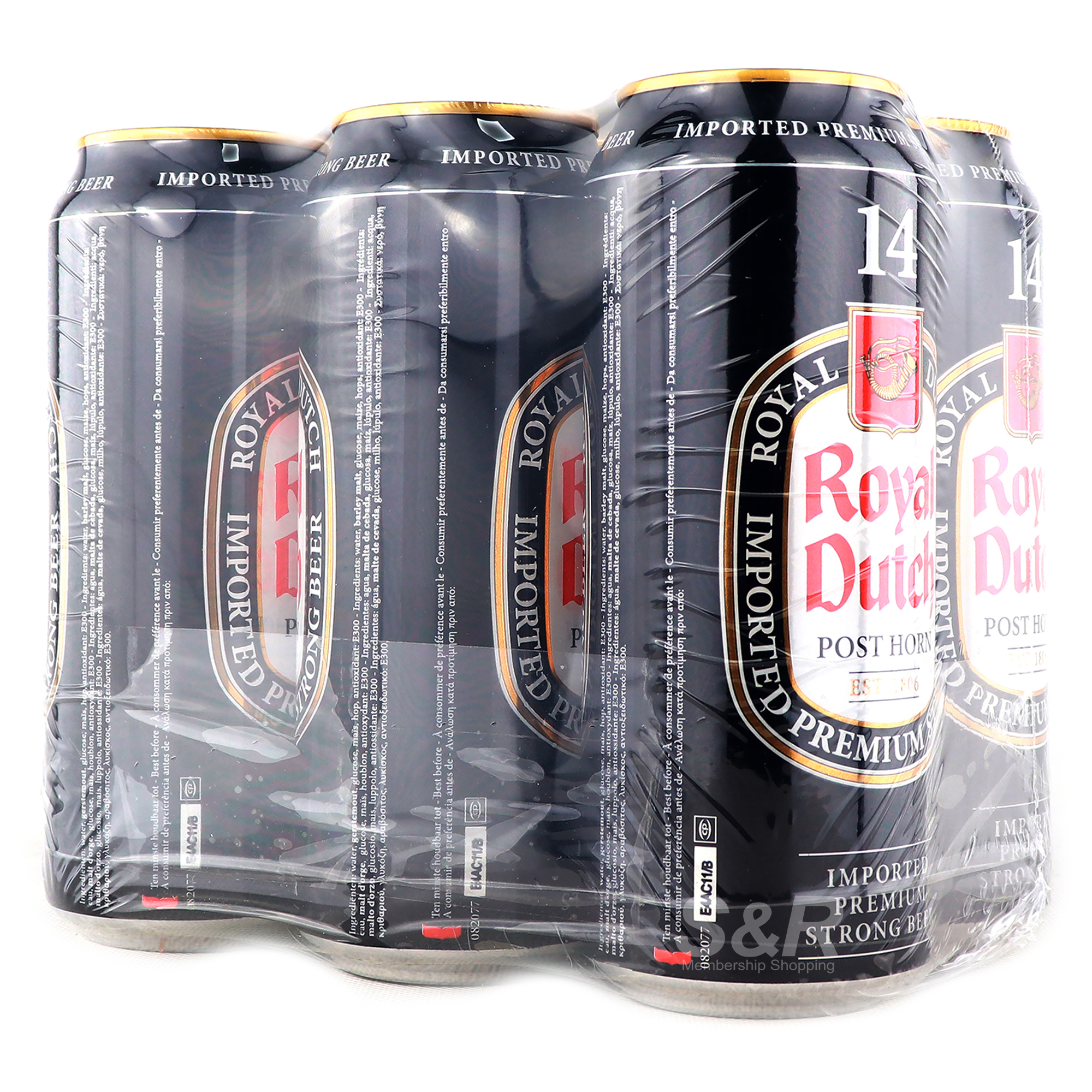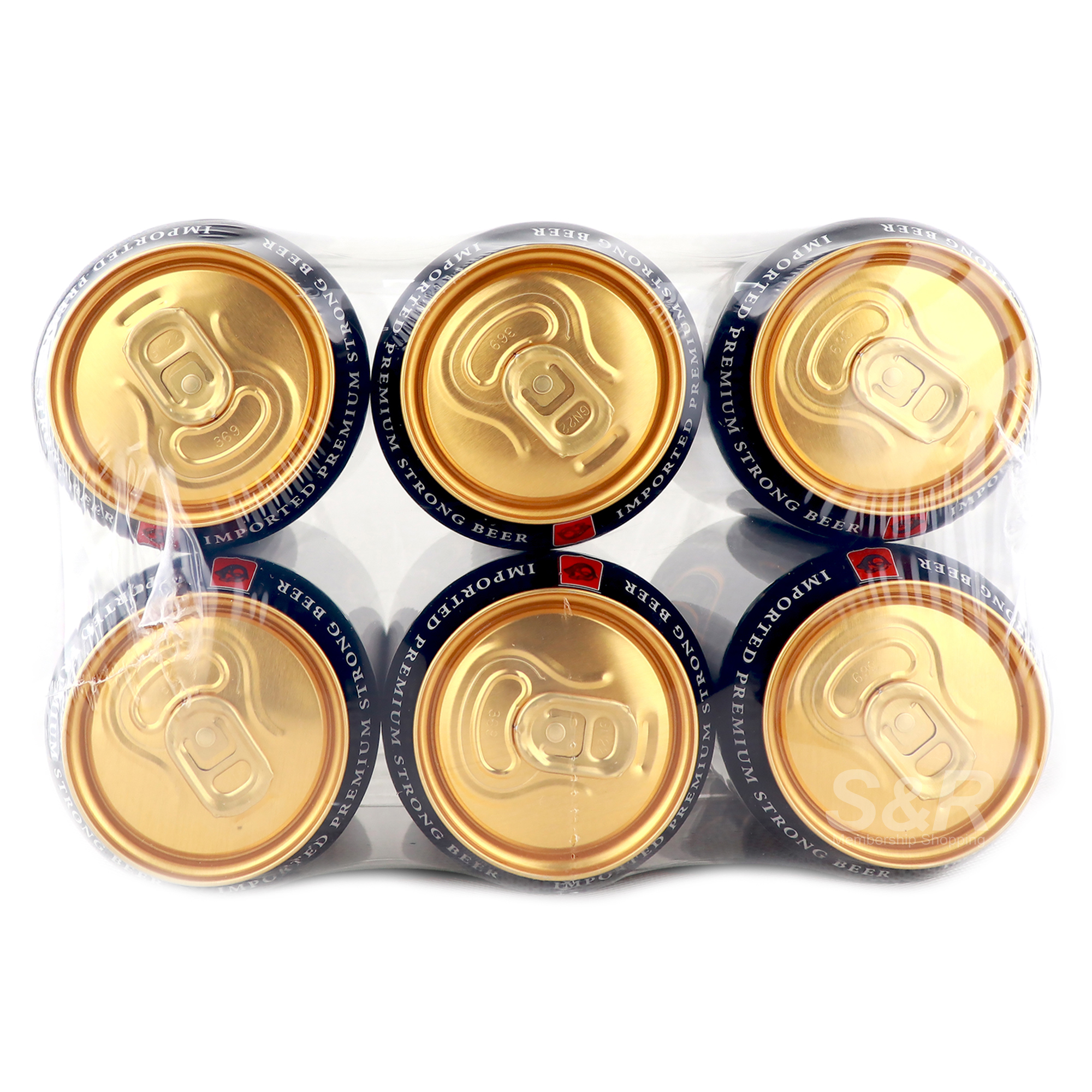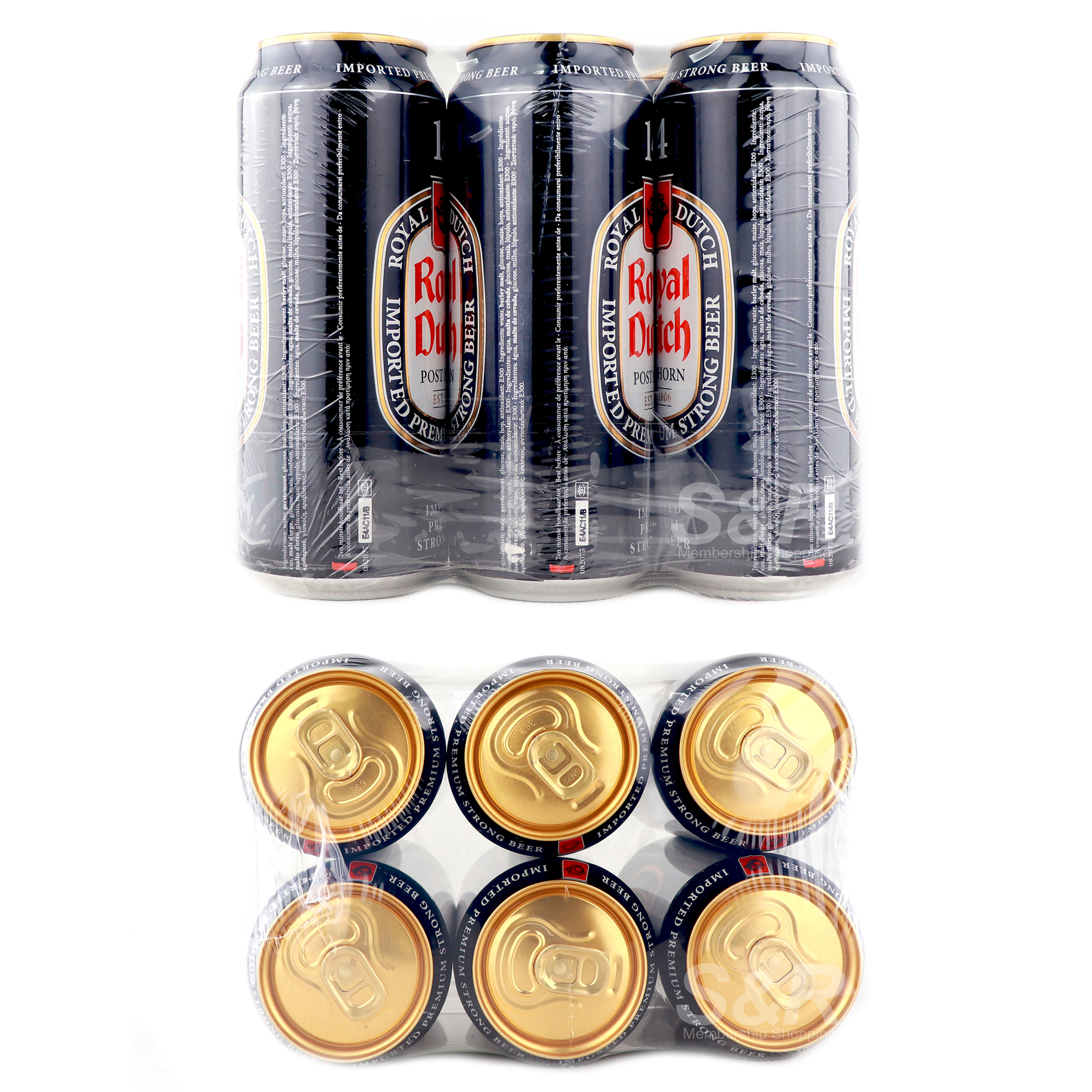 Royal Dutch Imported Premium Strong Beer 6 cans
Features:
Multi-pack (6 counts)
Premium Strong Beer, 500mL each cans
8.5% alc. / vol.
Smooth taste and intense feel
Product of Netherlands
Actual Weight: 3.1 KGs
Product Dimensions: 5.5 x 7.5 x 7
---
At last, now this is what we call beer! Royal Dutch Imported Premium Strong Beer is naturally brewed with a rich yet pleasant taste thanks to its longer and more complex fermentation process.

It's a golden lager with a smooth taste and intense feel of a strong beer, but handles you easy with the drinkability of a regular lager. Royal Dutch Strong Beer is an easy-going drink with its pleasing grainy aroma features hoppy tones and sweet malt note.

After buying heaps of multi-packed Royal Dutch Imported Premium Strong Beer, what else do you do? Of course, chuck them all in the cooler box or in the fridge for a refreshing consumption later!

Beer lasts for about 6-9 months beyond dates on the label. This beer may eventually go flat and taste bad if not consumed immediately once opened. Follow suggestions to keep your beer fresh as long as possible.