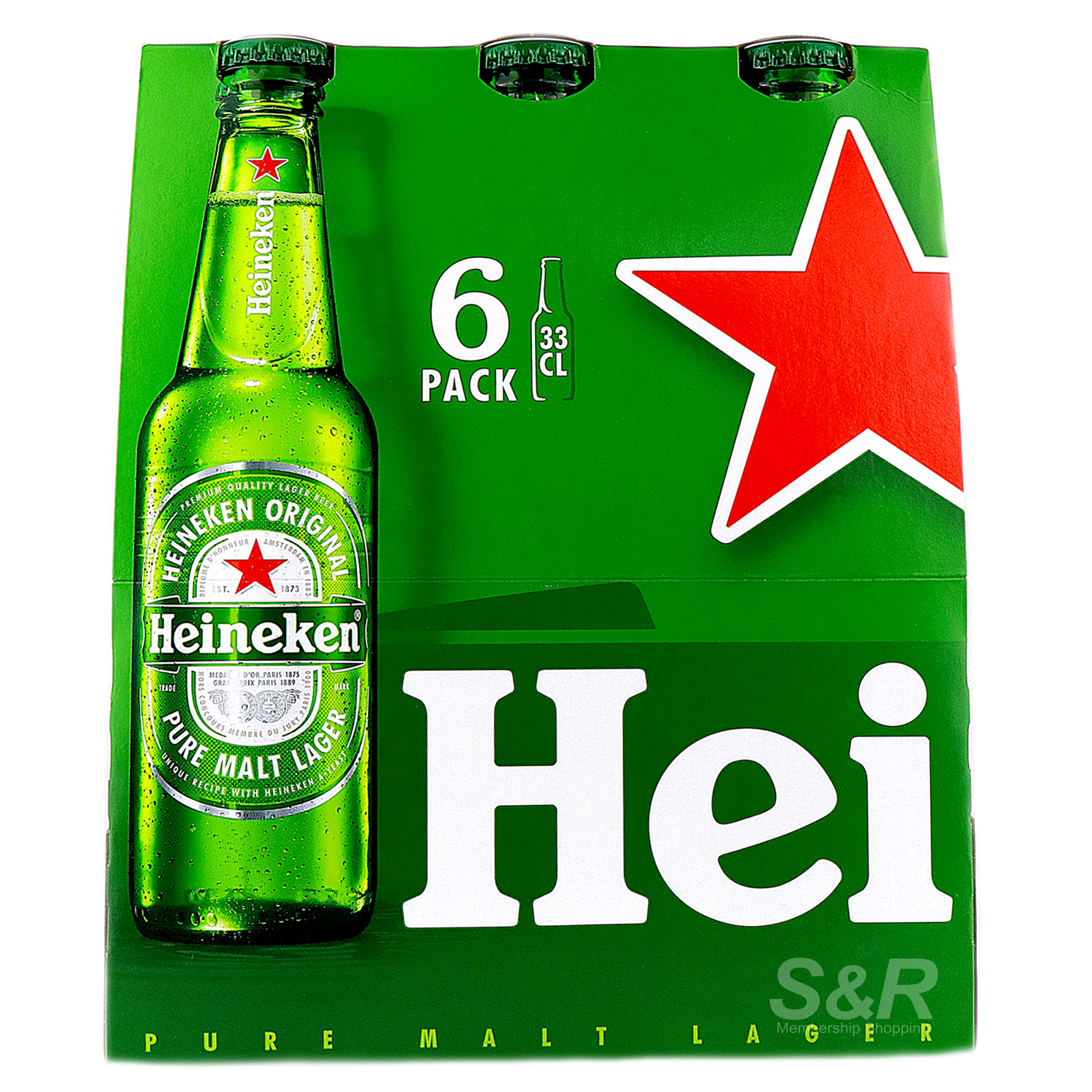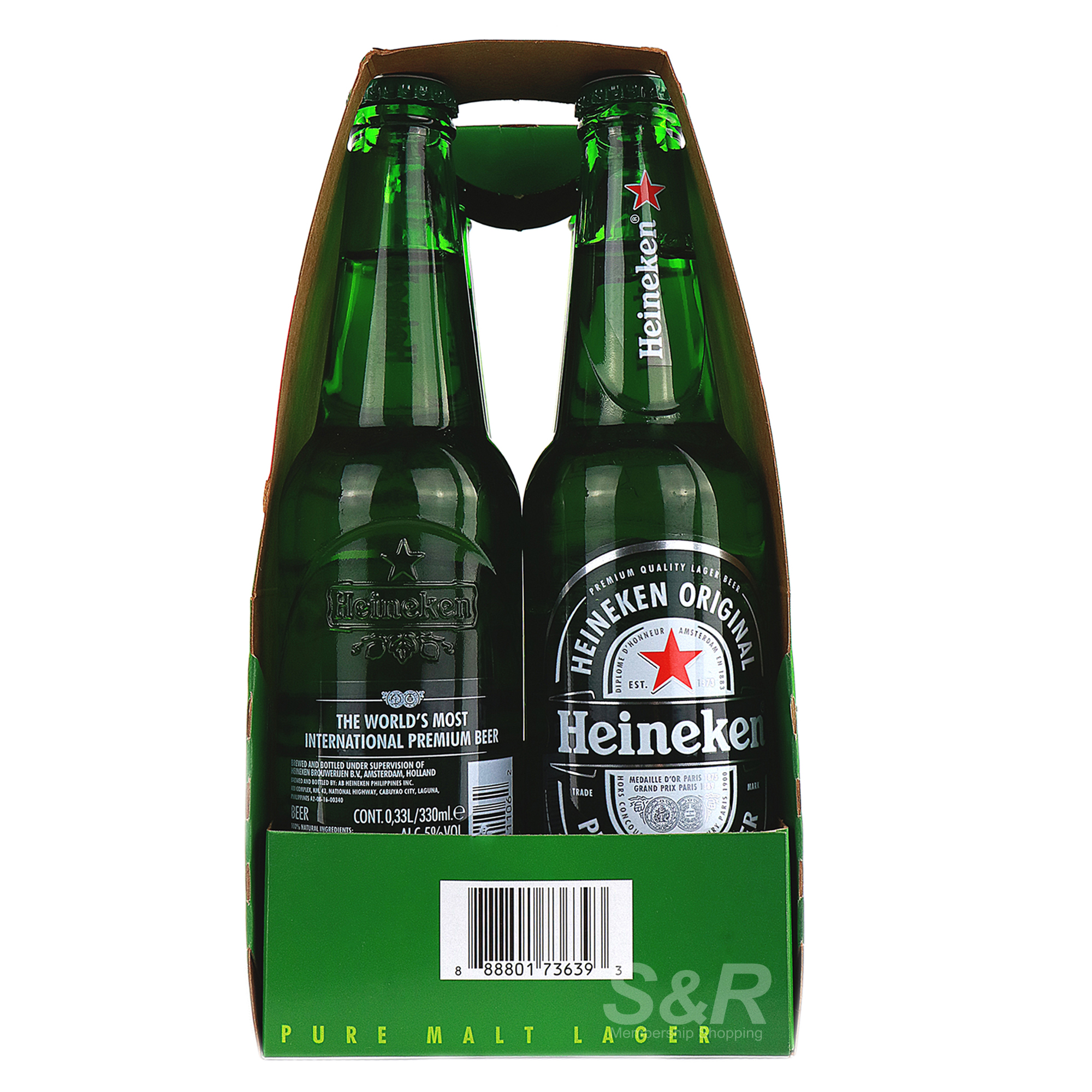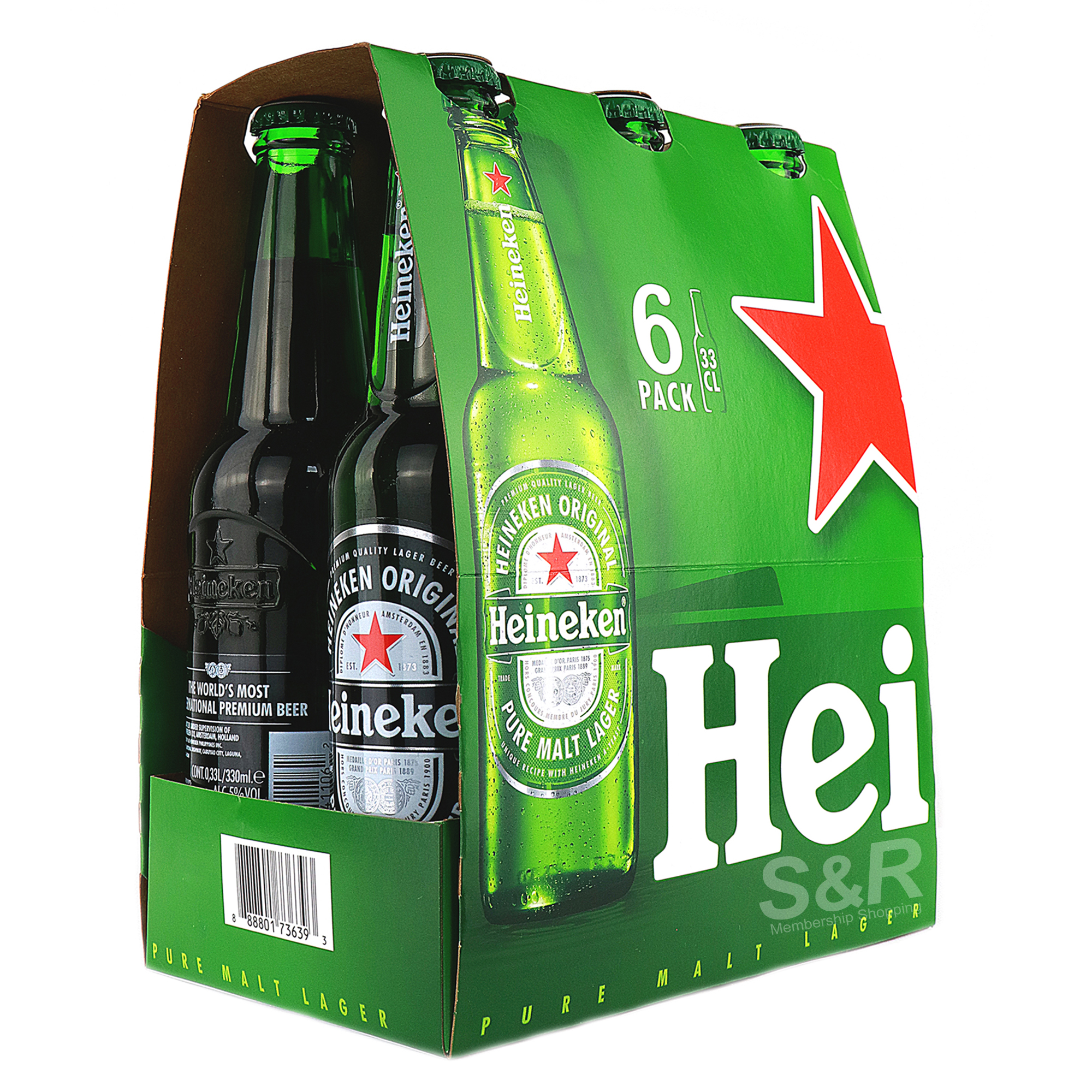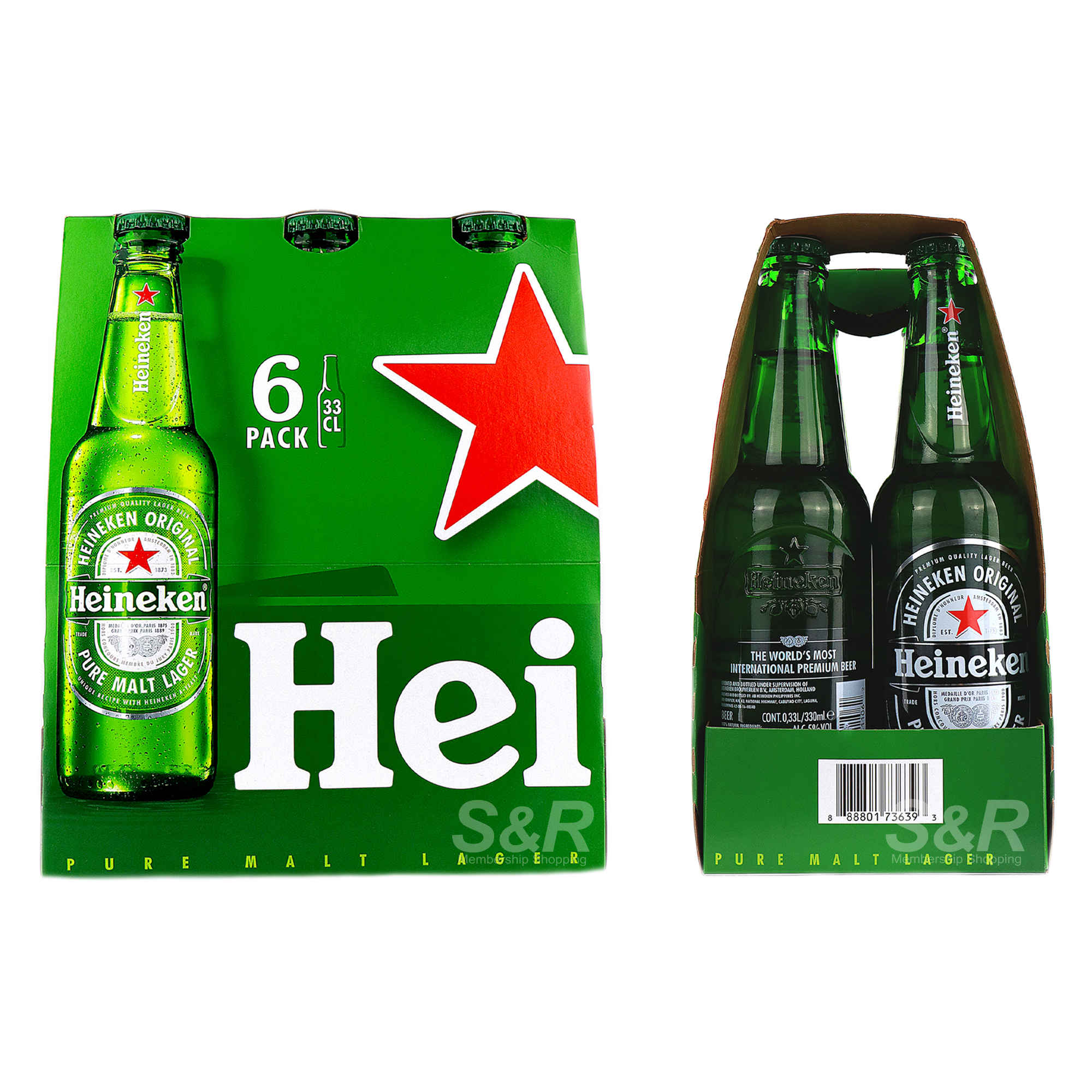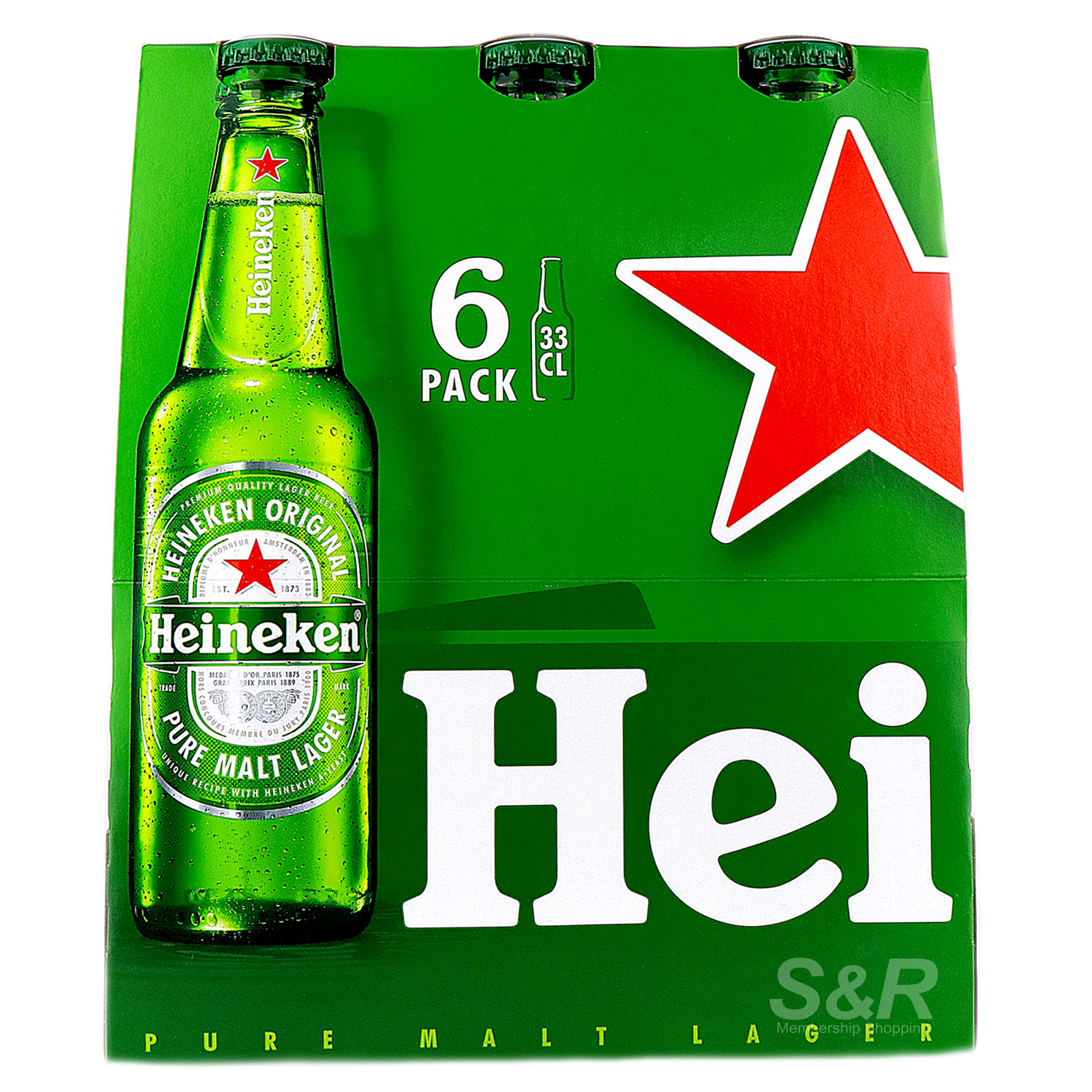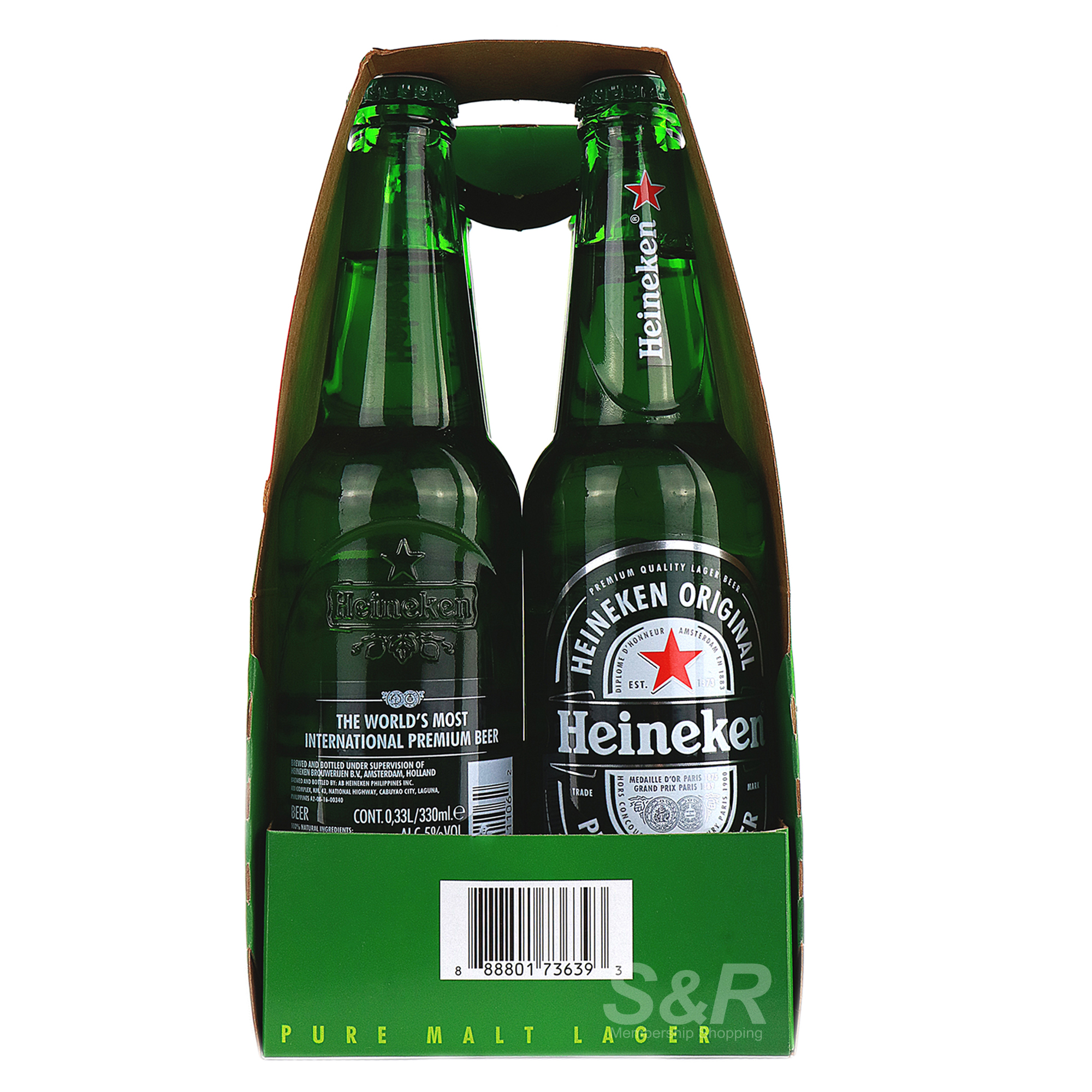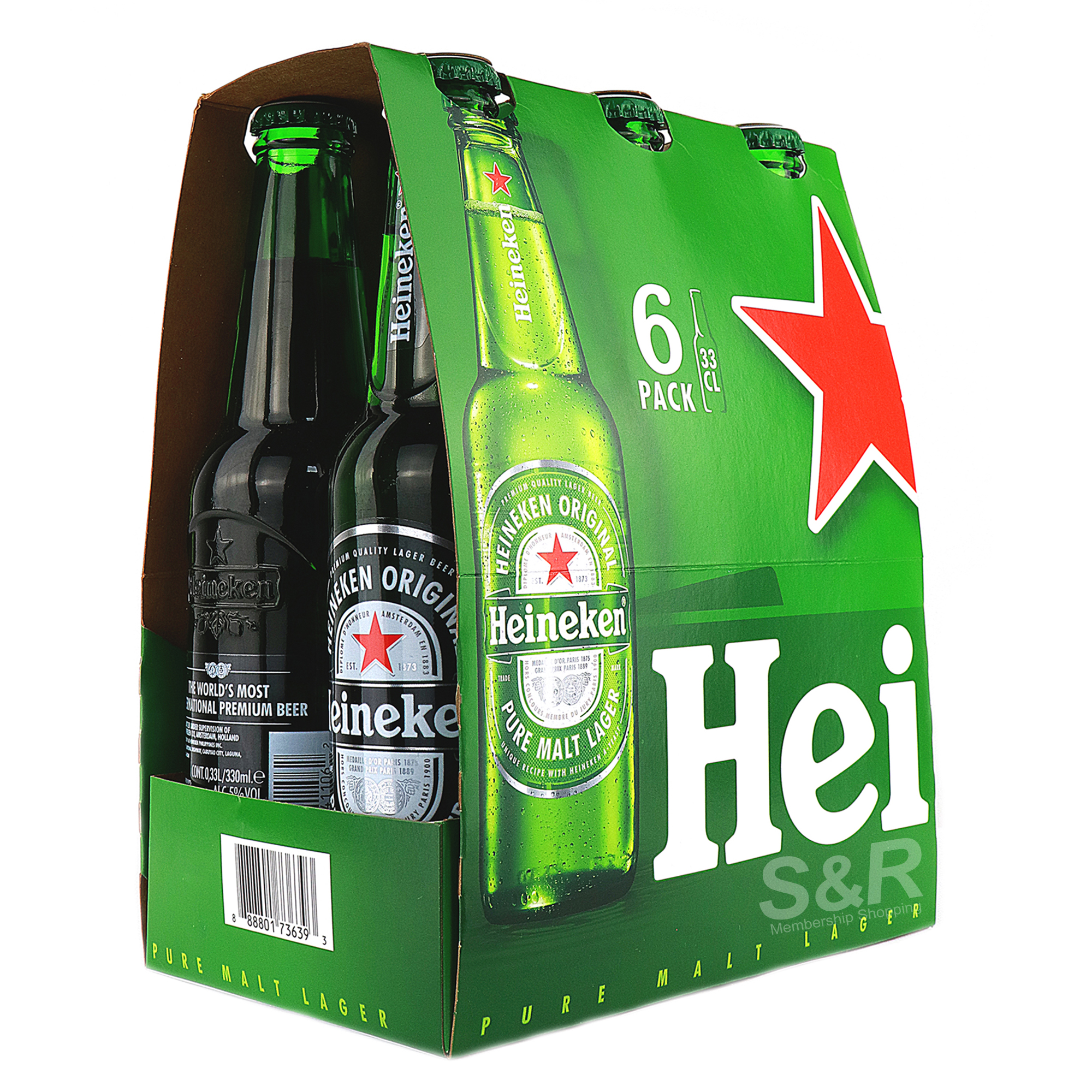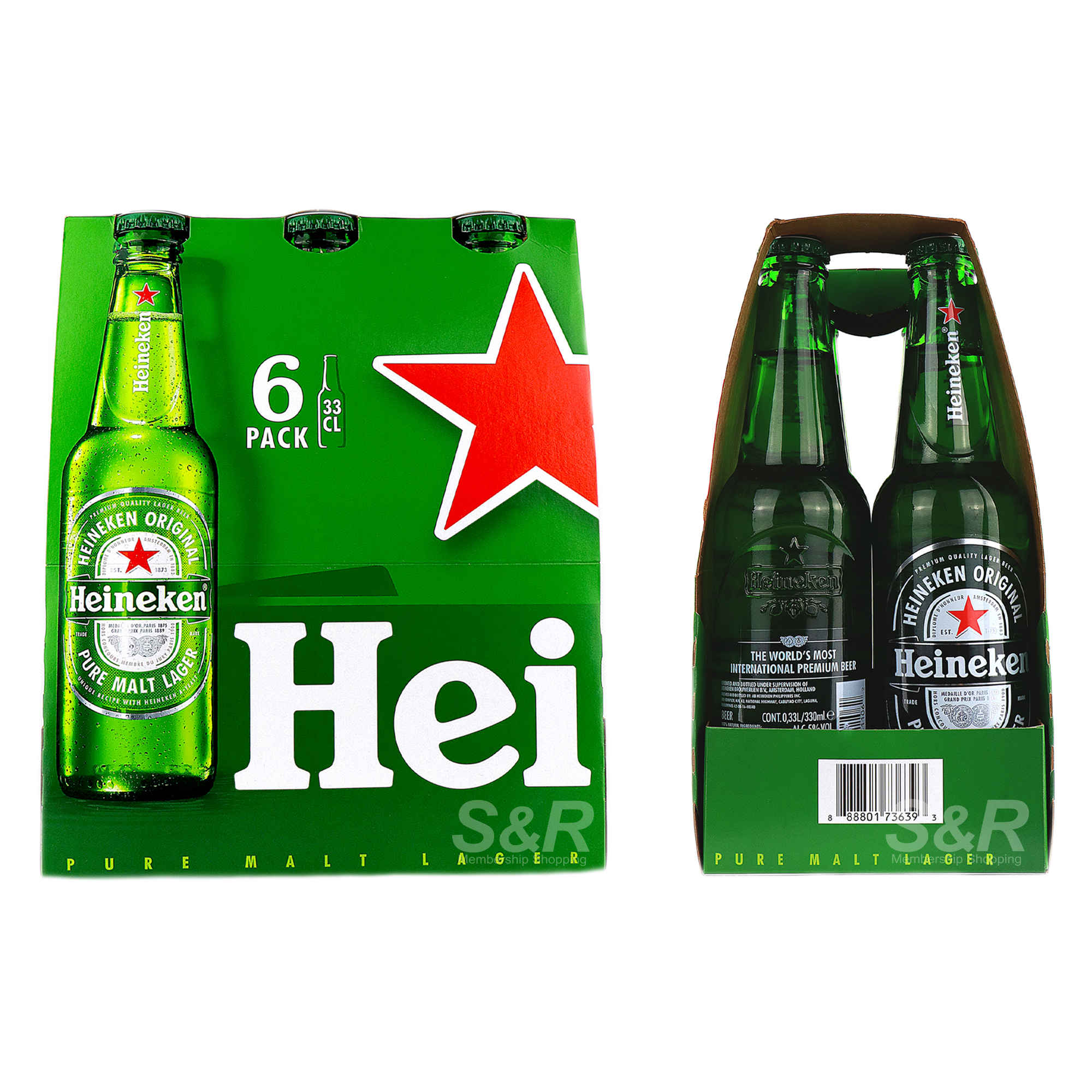 Heineken Pure Malt Lager Beer 6 bottles
Features:
Multi-pack (6 pieces)
Premium Lager Beer in bottles, 330mL each bottle in 1 pacakging
5% alc. / vol.
Malted barley, water & hops
Product of Netherlands
Actual Weight: 3.66 KGs
Product Dimensions: 7.5 x 5 x 9
---
Wherever you go in the world, it's always refreshing to see something you can easily recognize; the green bottle, the red star, and the smiling "e." It's all an instant welcome from your old, cold and refreshing friend – Heineken® Premium Lager Beer!

As the world's most international premium beer, Heineken® delivers a balanced richness in taste, refreshing clarity and beautiful golden-yellow color, which is greatly patronized in 192 countries.

So, wherever you are in the world, grab a friend and never 'dry' with a cold bottle of Heineken® Premium Lager Beer!

An unopened bottle of Heineken® Premium Lager Beer lasts for 6-9 Months in the pantry, and 6 months to 2 years in the fridge. But who lets Heineken® sit in the fridge for that long? Consume immediately once it gets chilled!