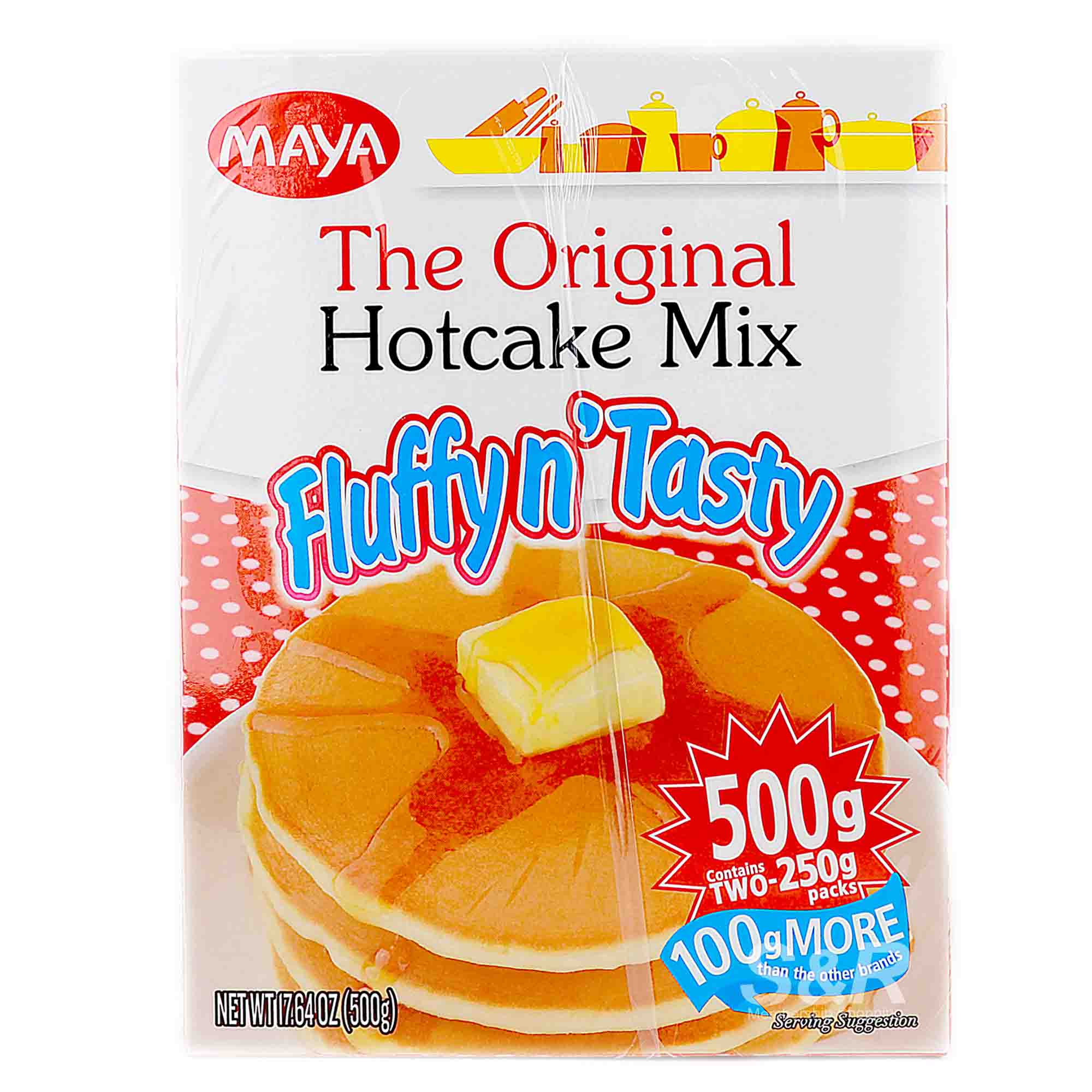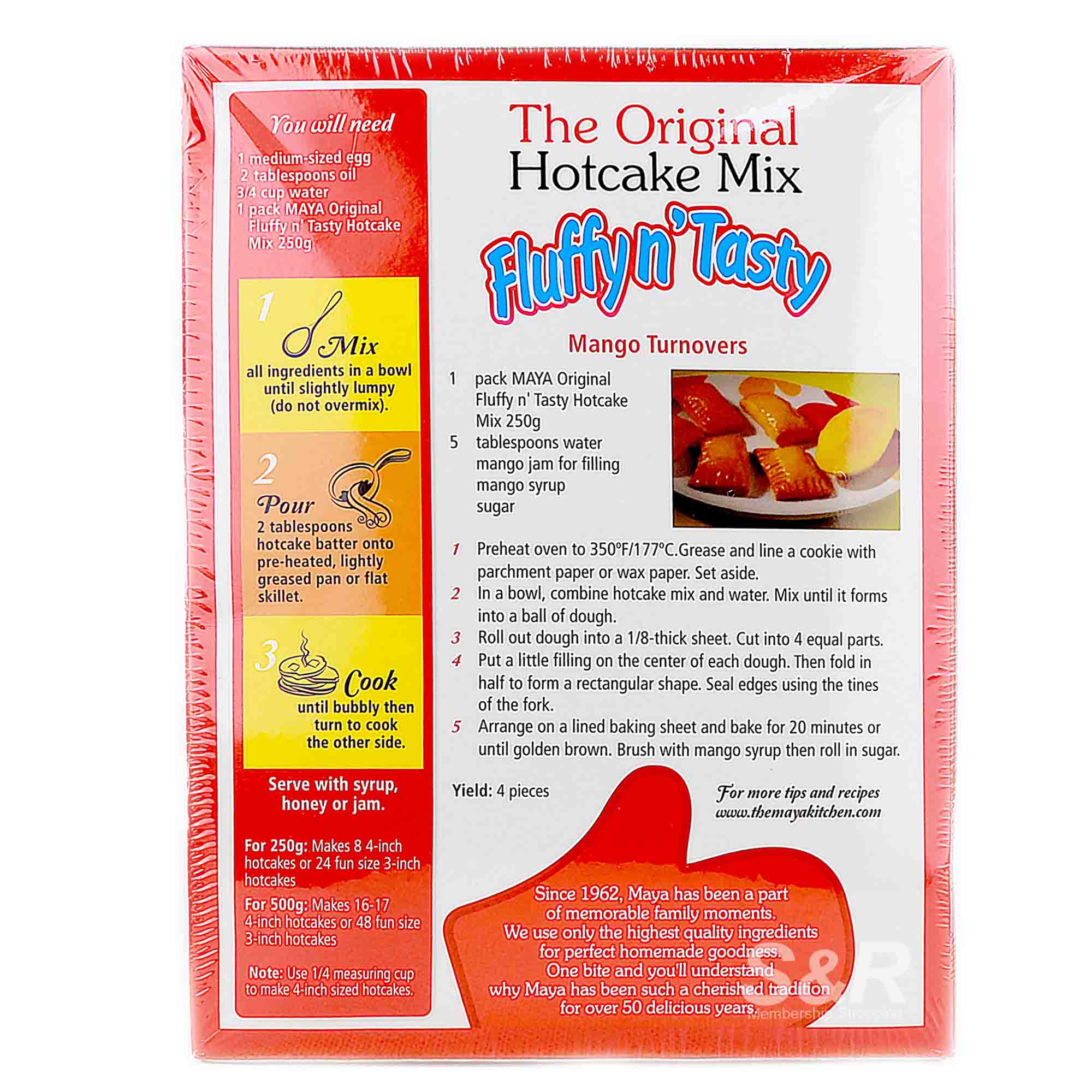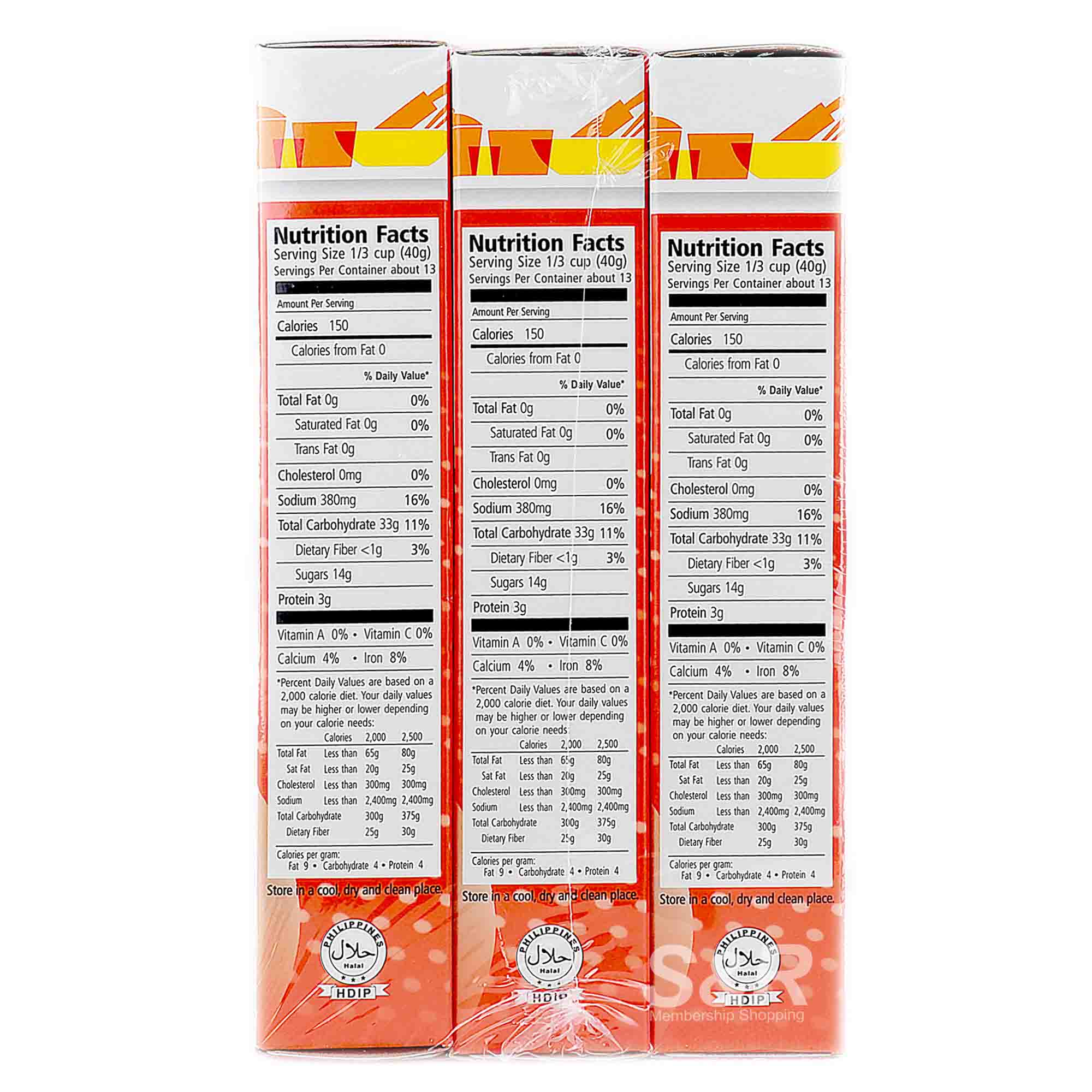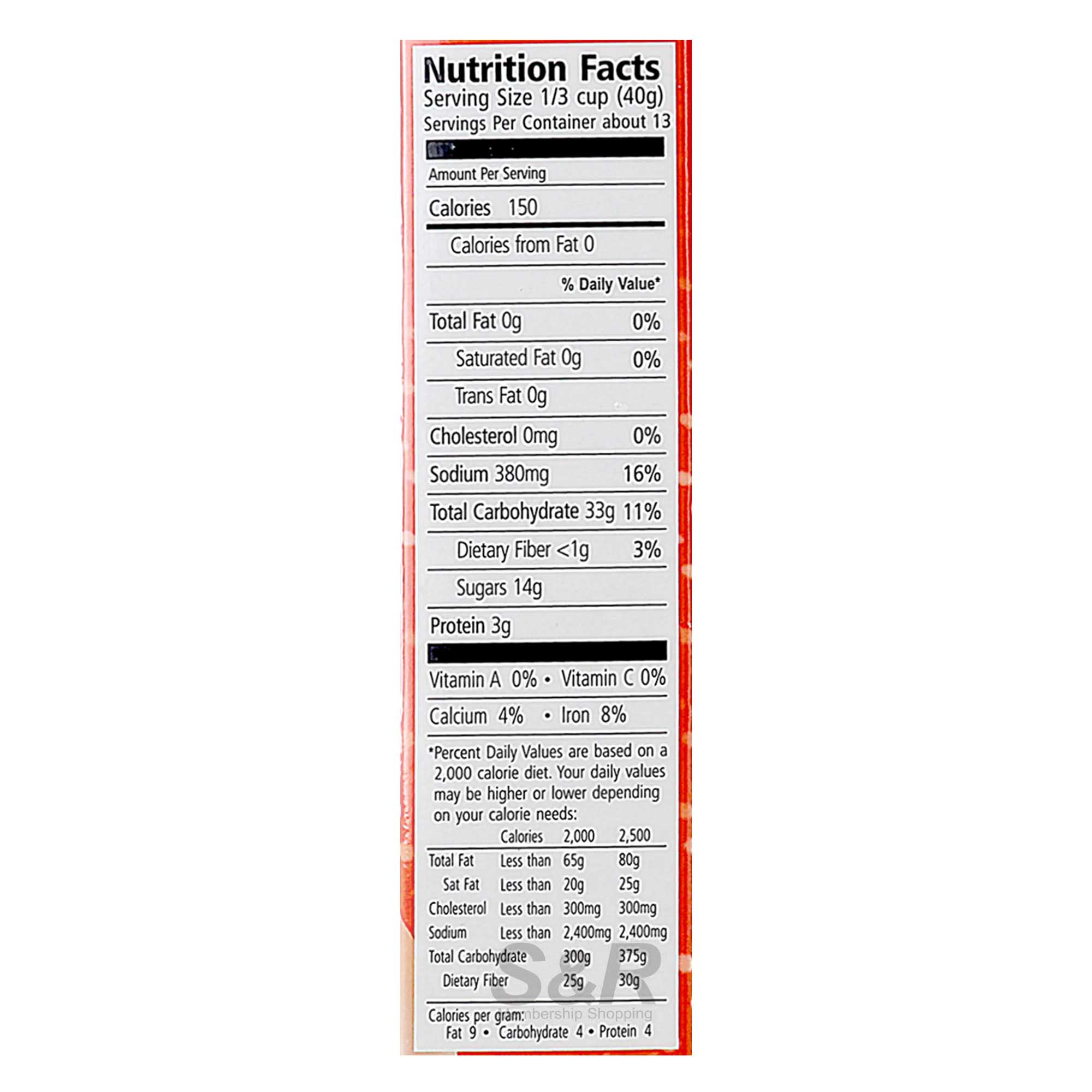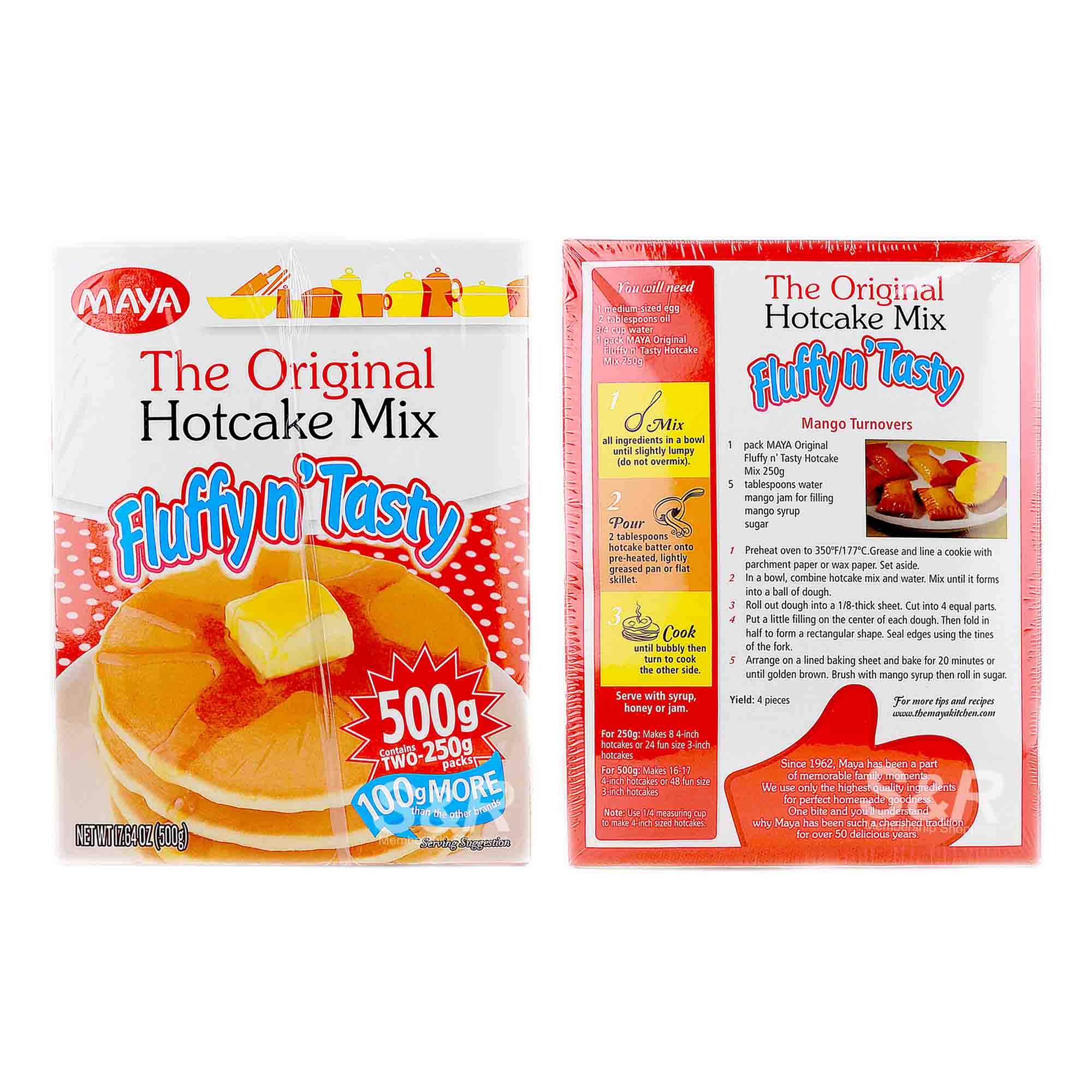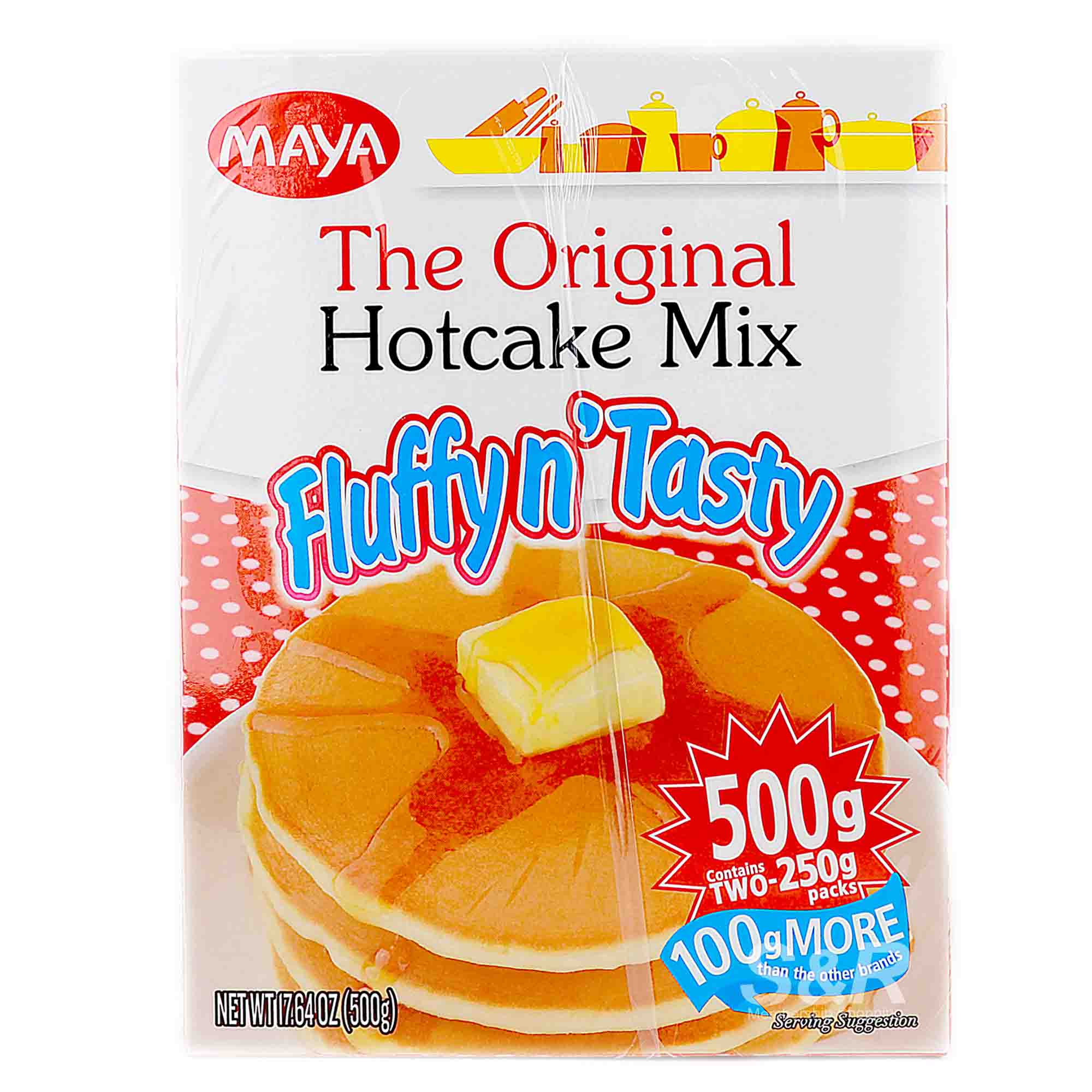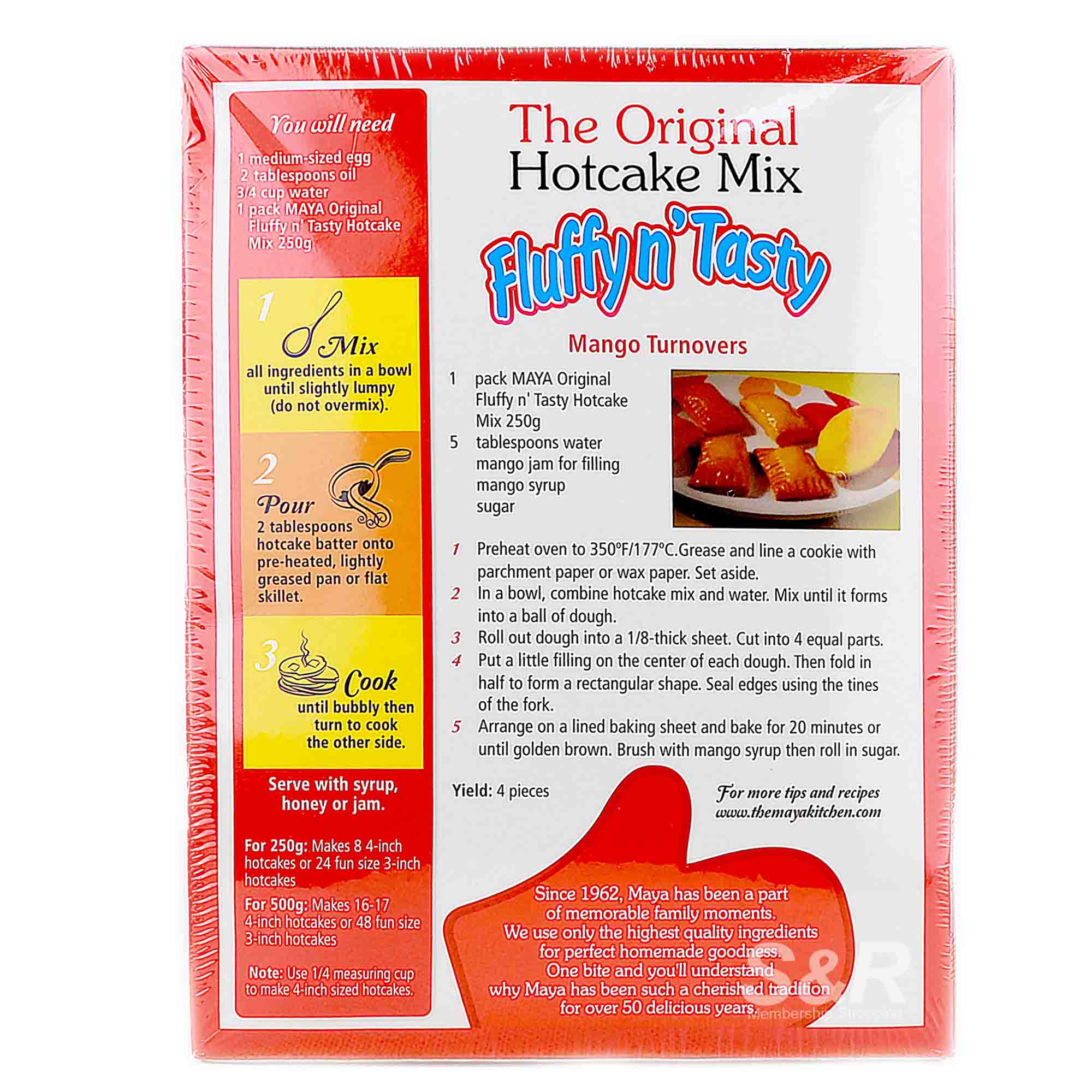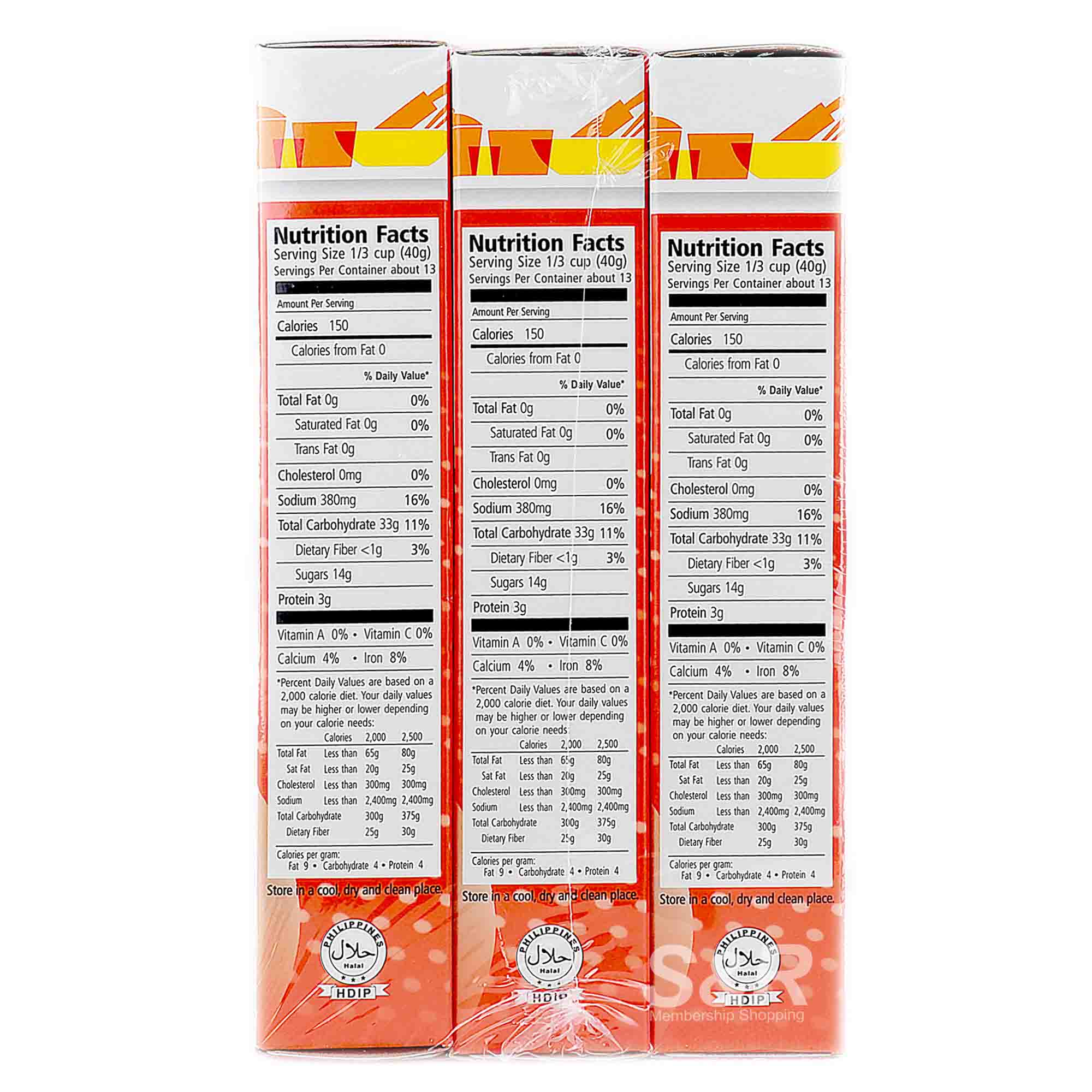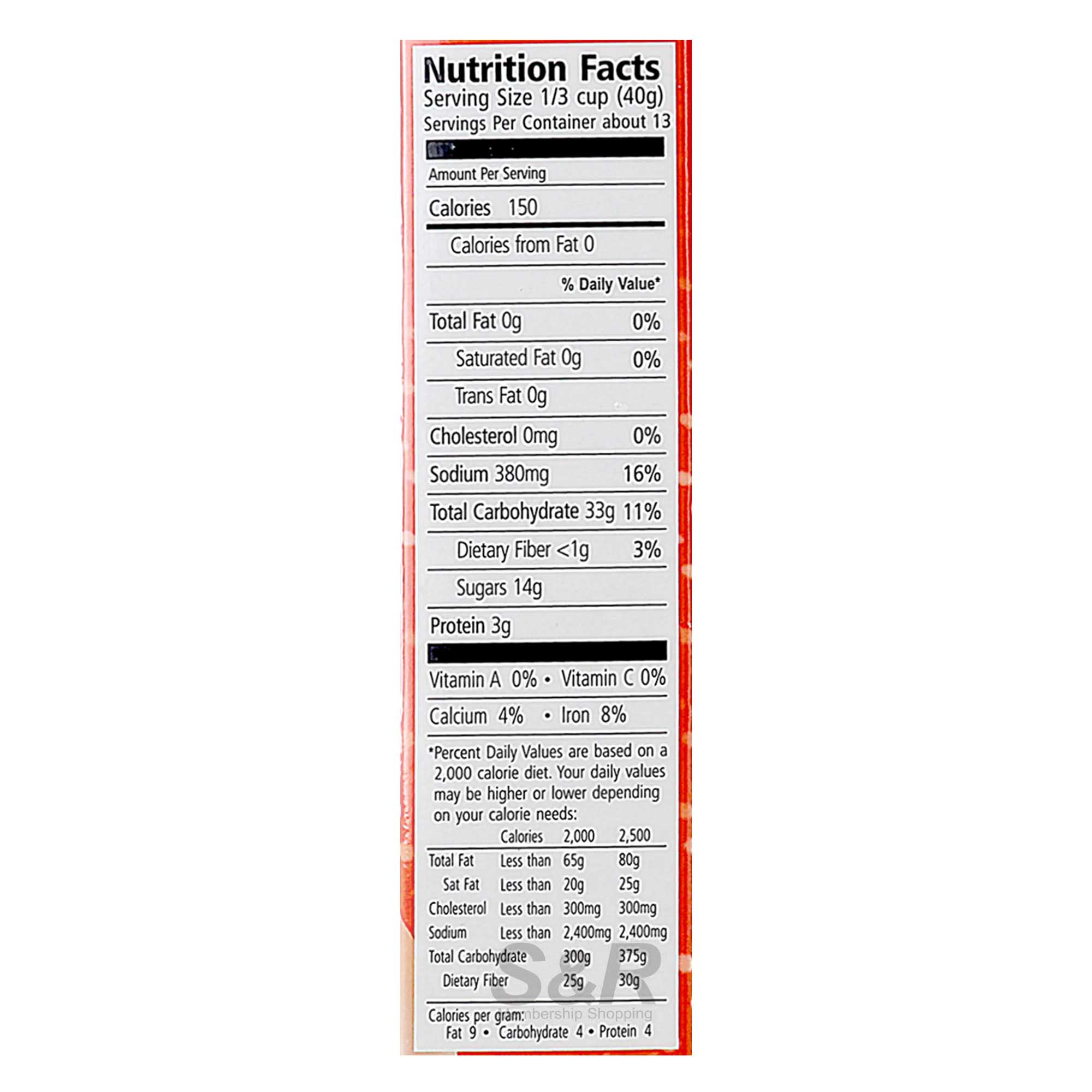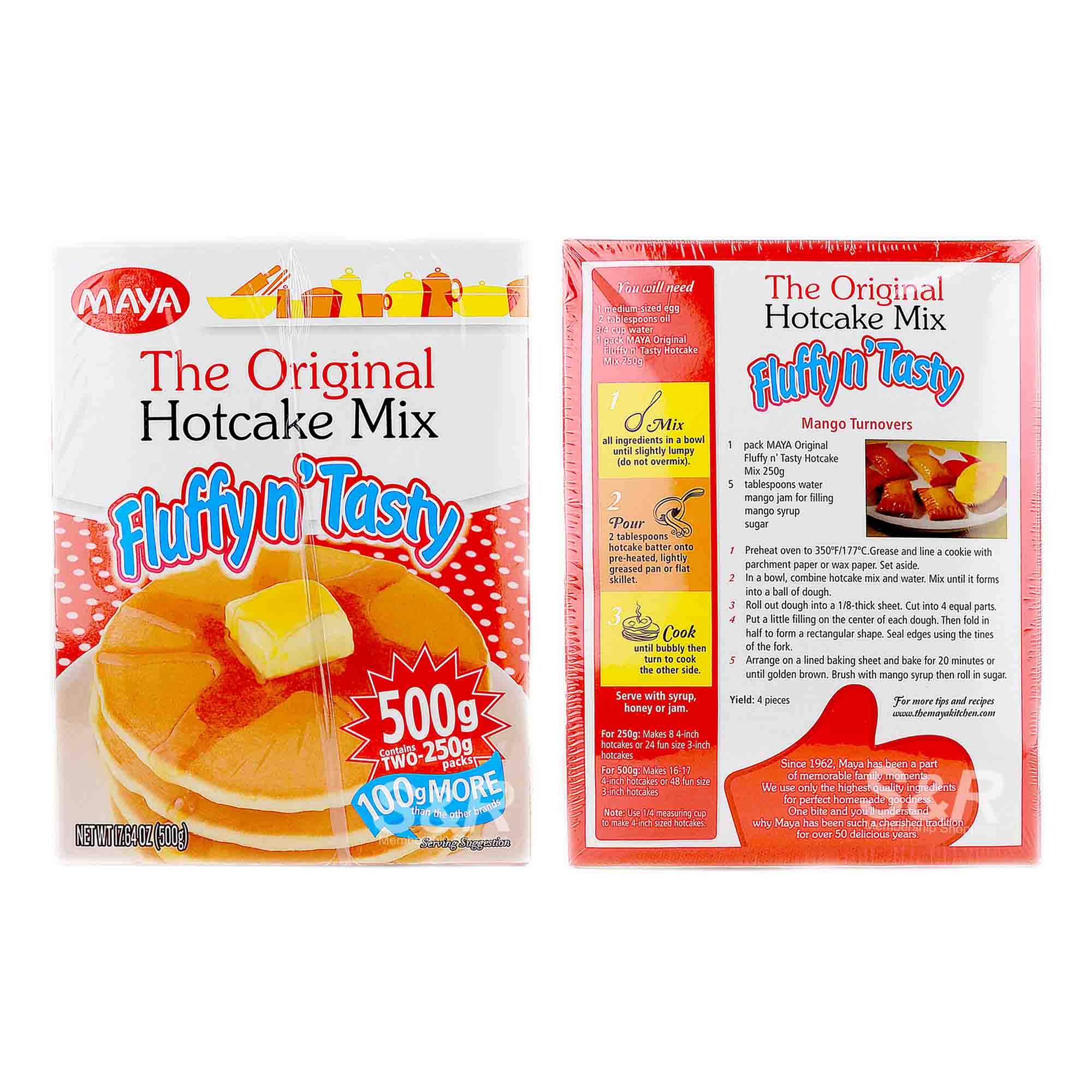 Maya The Original Hotcake Mix Fluffy and Tasty 3 boxes
Features:
Multi-pack (3 packs)
Original Pancake Mix, bundle in 1 packaging
Fluffy and Tasty
Perfect for your breakfast
Best paired with your choice of syrup
Actual Weight: 1.71 KGs
Product Dimensions: 6.29 x 5.51 x 8.66
---
Wake up with the sun shining down on you knowing that it's a new day to be alive and energetic, and what a better way to start the day than having a full hearty breakfast. Your favorite bacons, eggs, and sausages, and most importantly, your fluffy and tasty pancakes! These are all yours for the taking.

With Maya The Original Hotcake Mix Fluffy n' Tasty, you are guaranteed to have a heavy, yet easy to make breakfast; no compromise with the flavors. It's the best pancakes out there that has been trusted by many households since day one. No wonder it's the first thing that comes to your mind when you want a pancake that you can cook on your own. Get it now at S&R Membership Shopping!

Consume upon opening.

Store in a dry, cool place.

Shelf life may last up to 3-6 months if stored in a favorable area and refrigerated. Store inside a tightly sealed container.