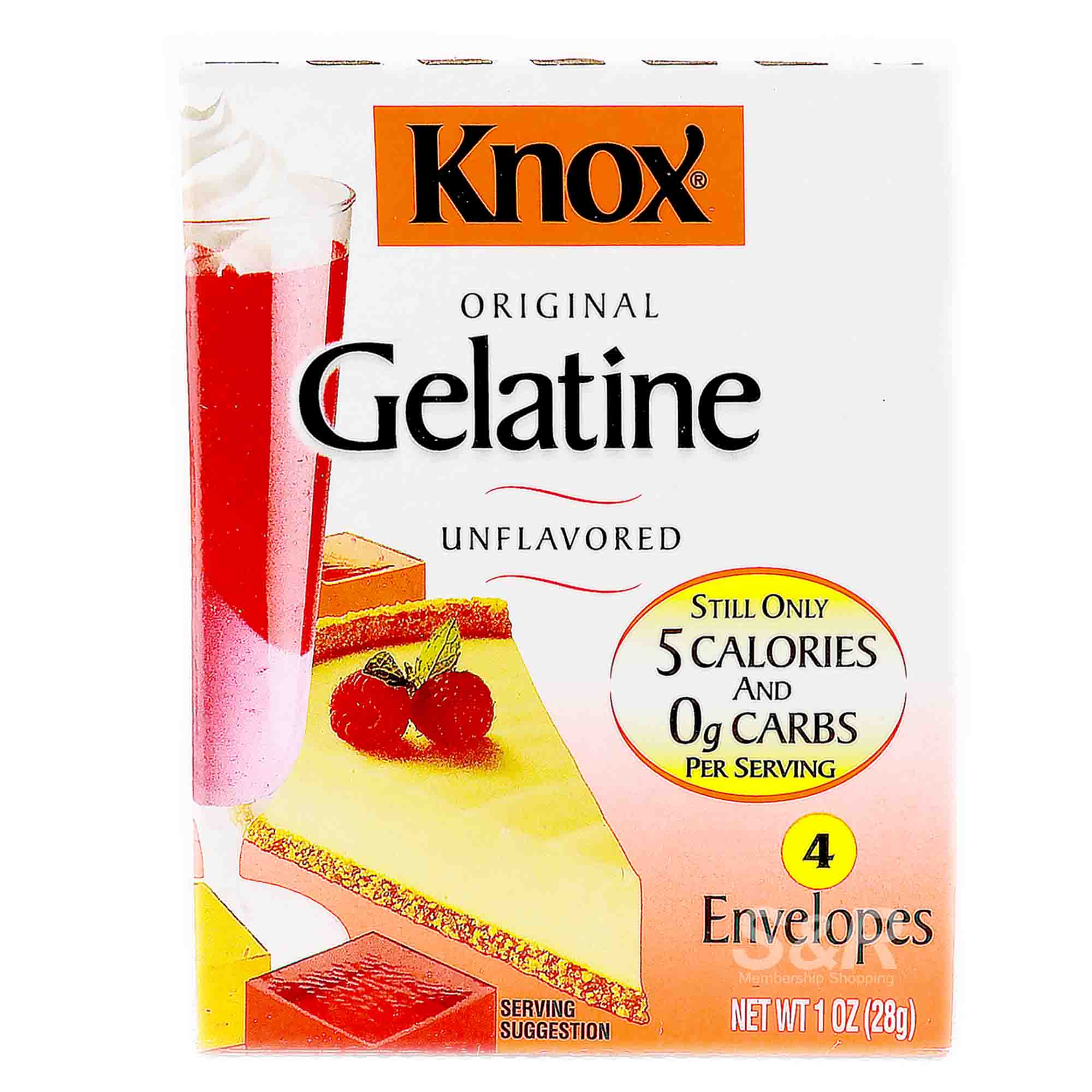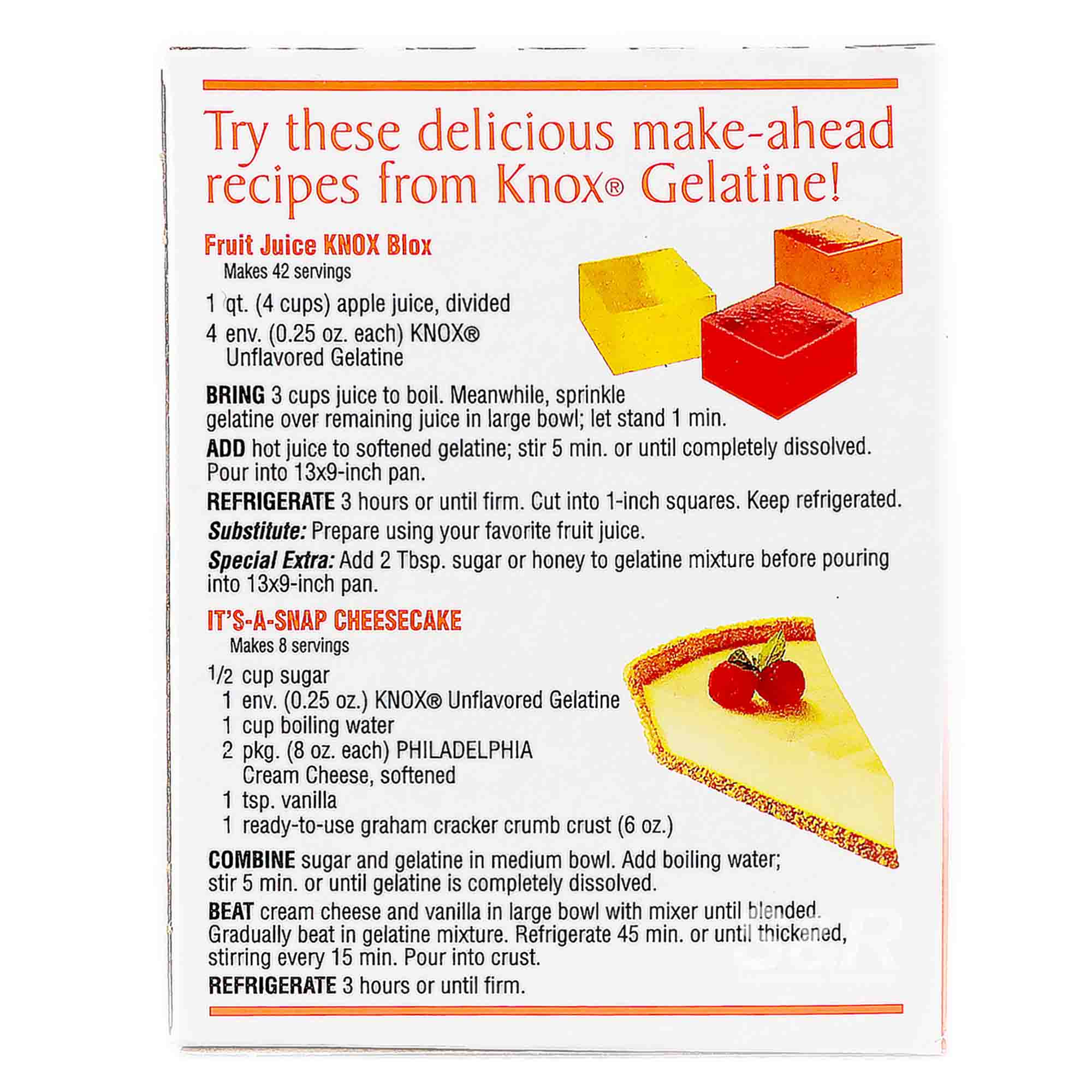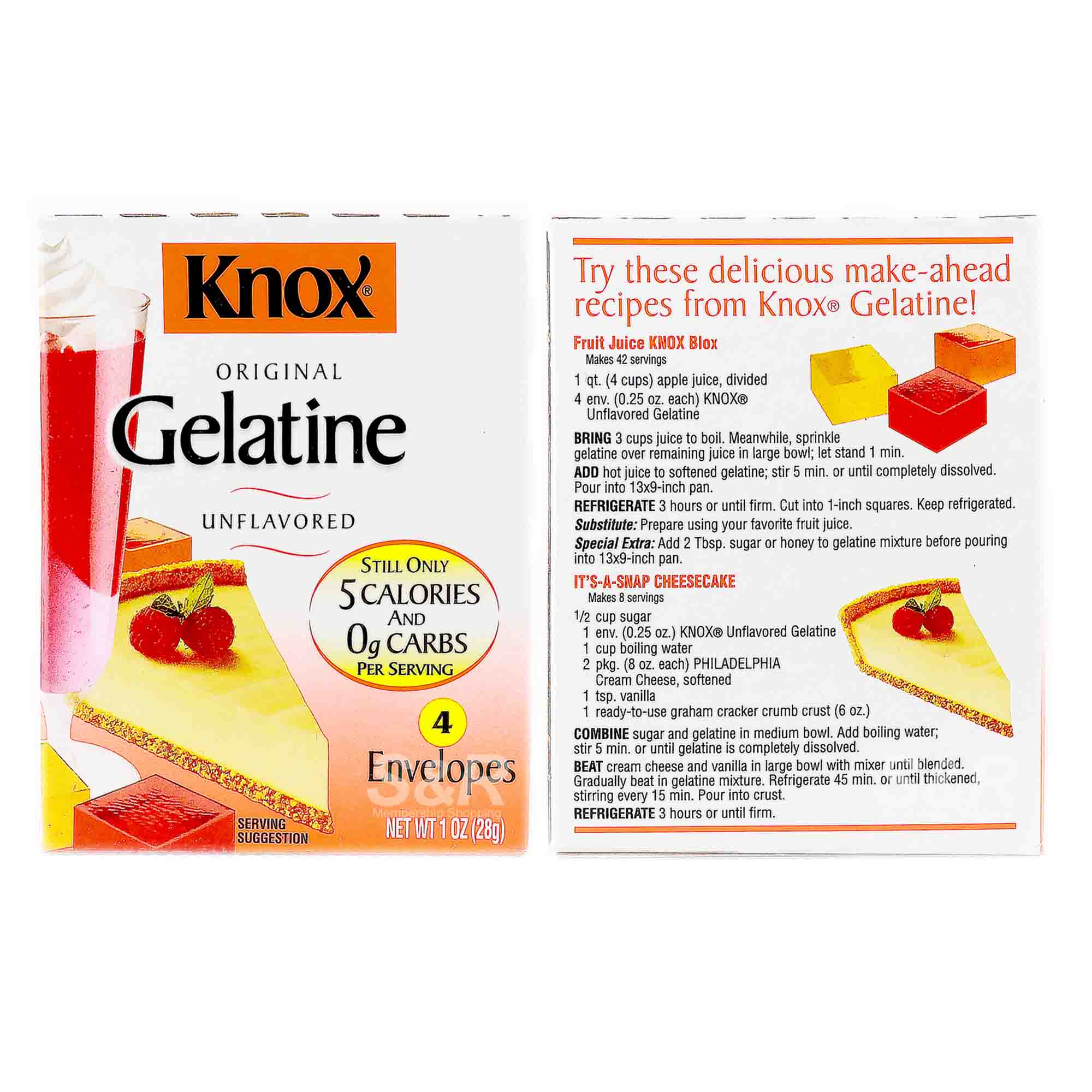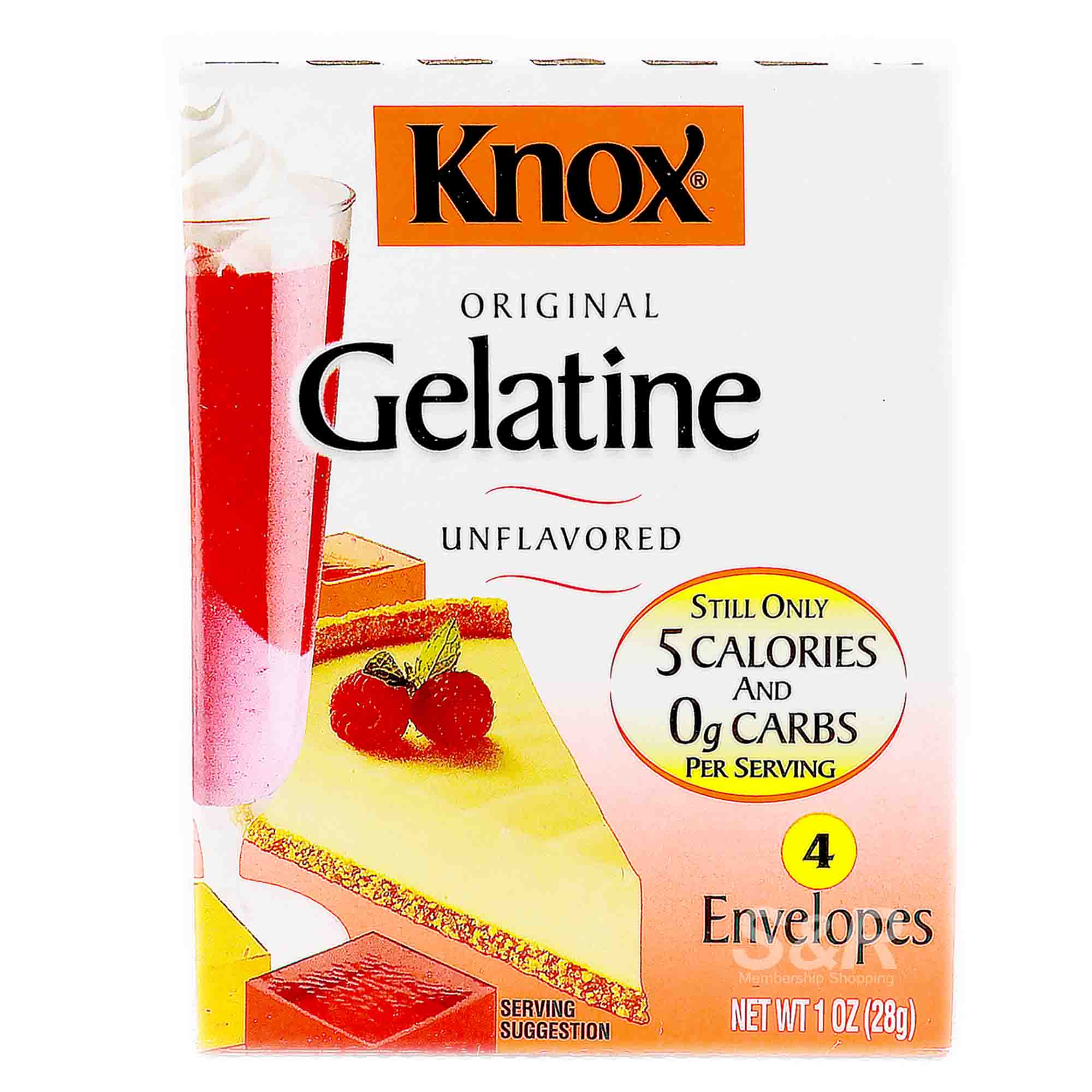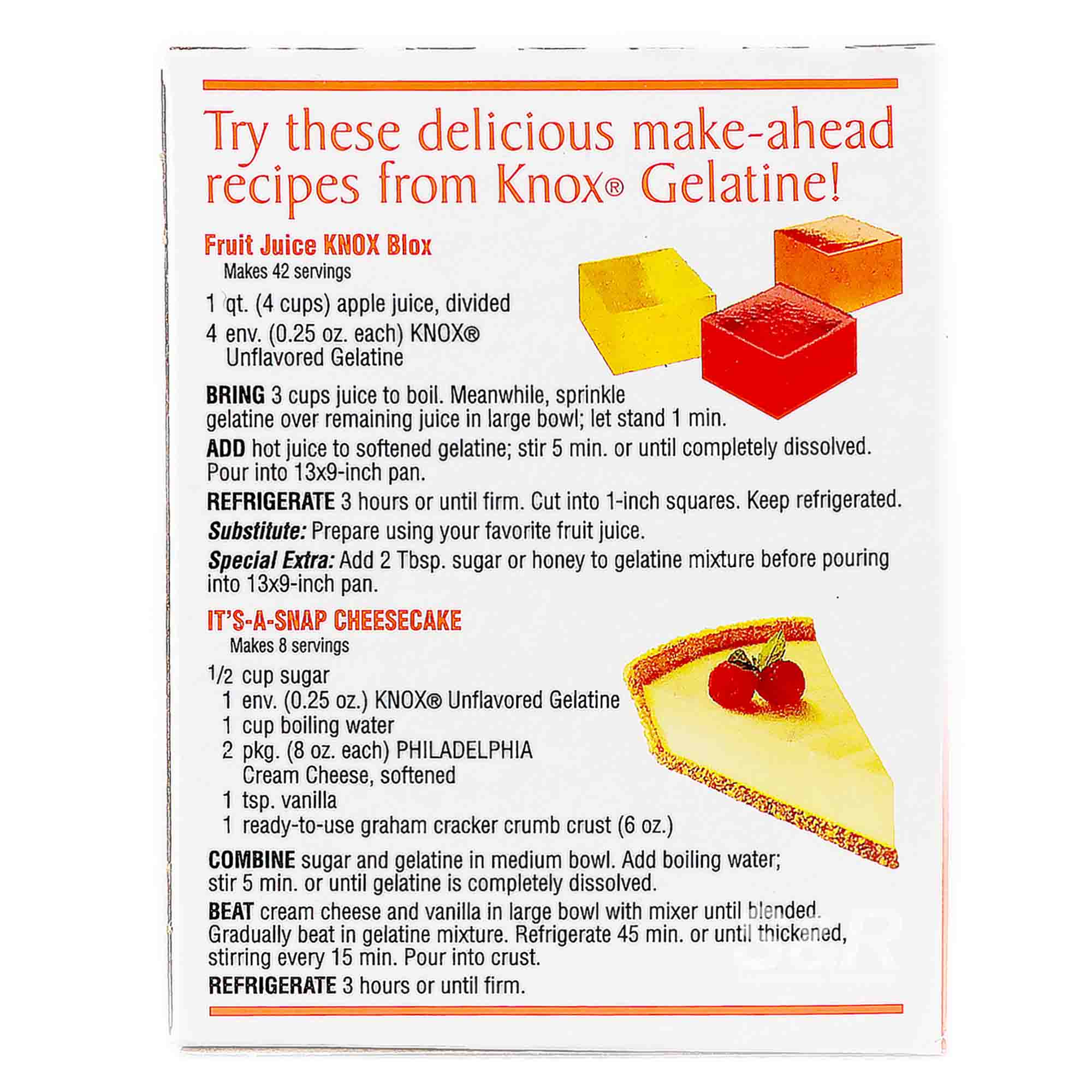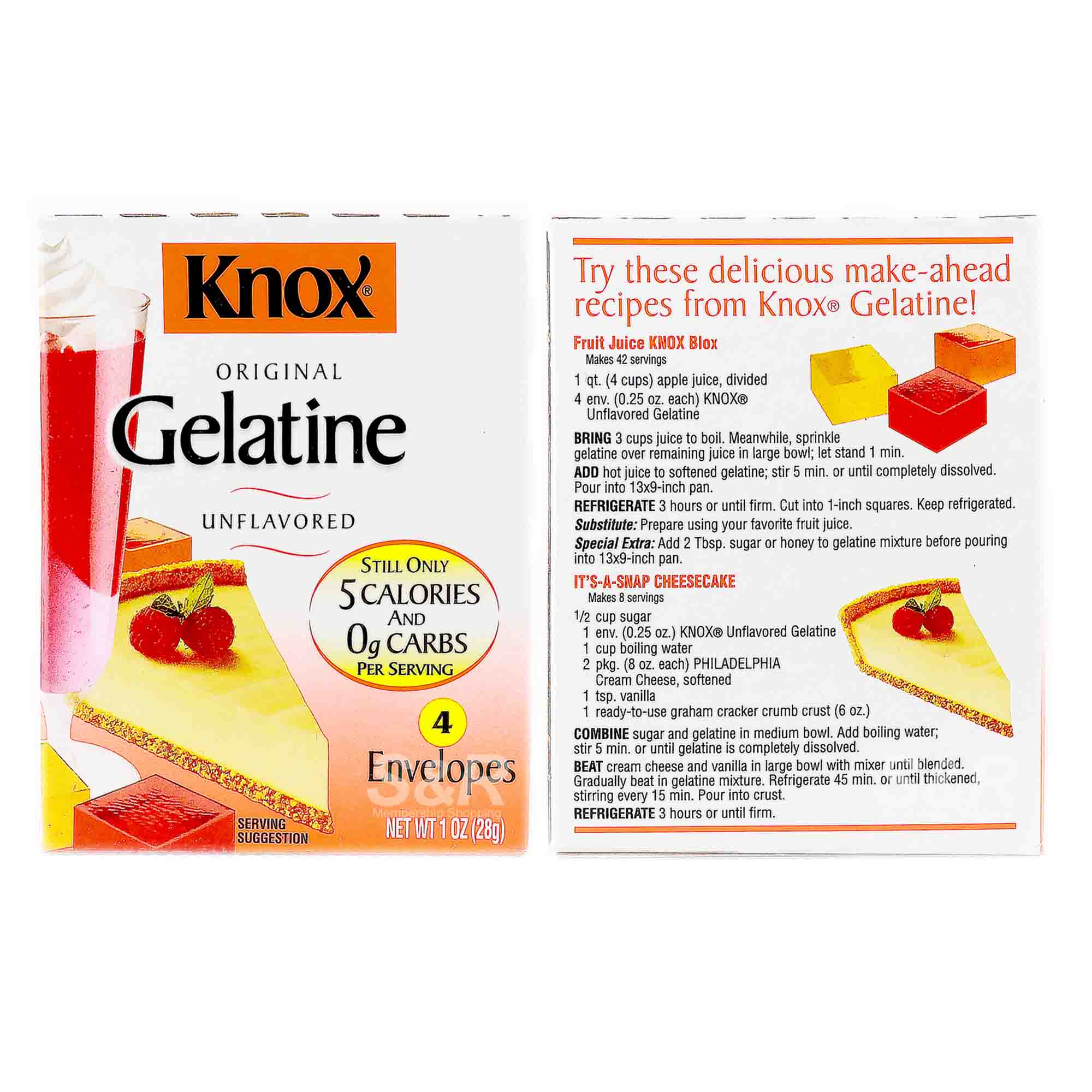 Knox Original Unflavored Gelatine Mix 28g
Features:
Single Item
Unflavored Gelatin Mix in 1 carton box
5 Calories and 0g Carbs per serving
Perfect for your desserts
Product of USA
Actual Weight: 0.04 KGs
Product Dimensions: 3.14 x 1.18 x 4
---
Make that perfect mold, and perfect shape for your home-made jellos or your cheesecake specialty! Knox Original Unflavored Gelatin Mix is here to help you achieve that consistent, firm, yet silky in the mouth texture for your fillings! It is unflavored, so it is definitely easy to mix with any flavors you can think of!

Surprise everyone how you made your pies, cakes, and other pastries with their unbeatable structure. What they don't know is your secret lies in a single packet. In three easy steps, Knox can help you more than you can think of. Open the packet, mix it with warm water, and let it rest.

Consume upon opening.

Store in a dry, cool place.

Shelf life may last indefinitely if stored in a favorable area or refrigerated and unopened. Store inside a tightly sealed container.