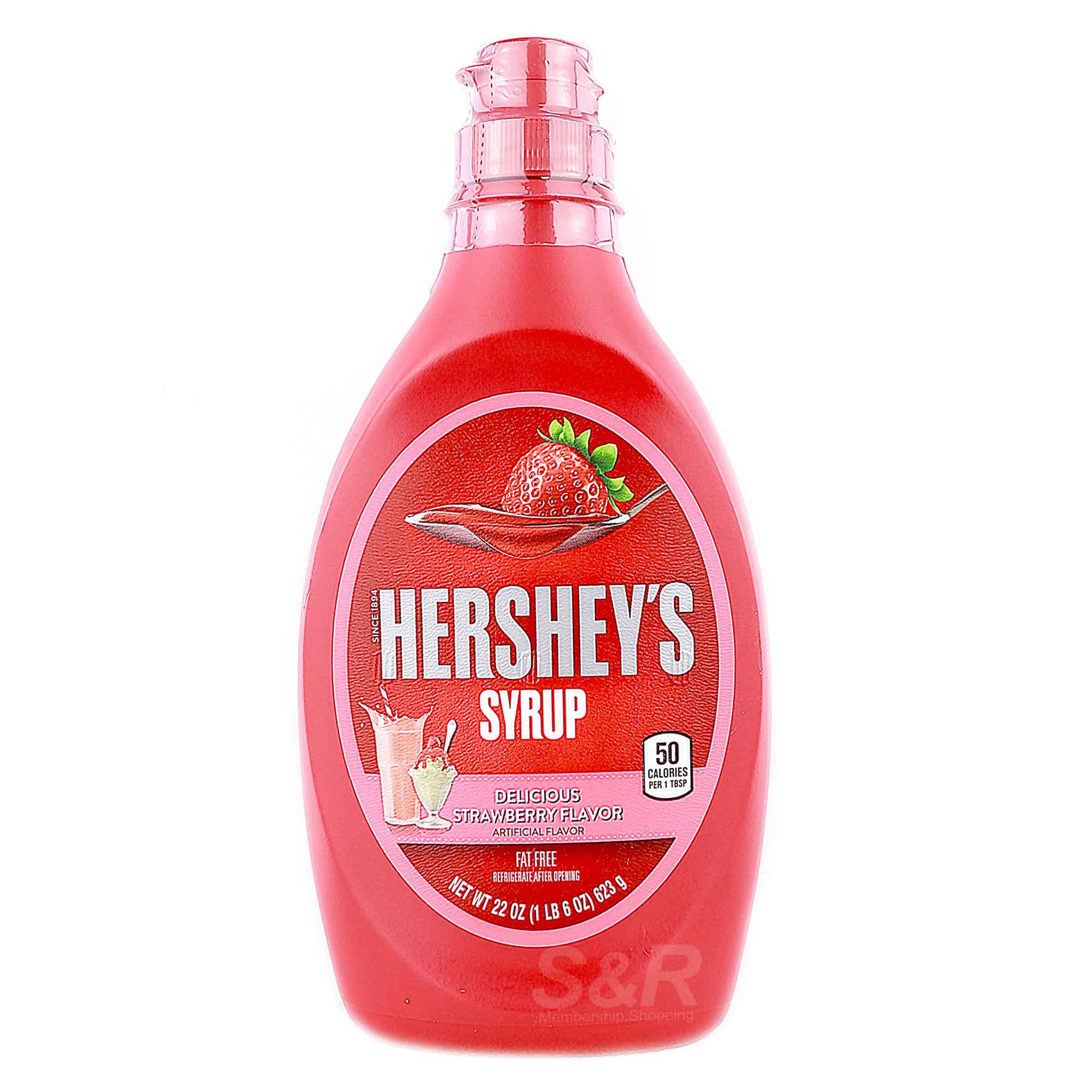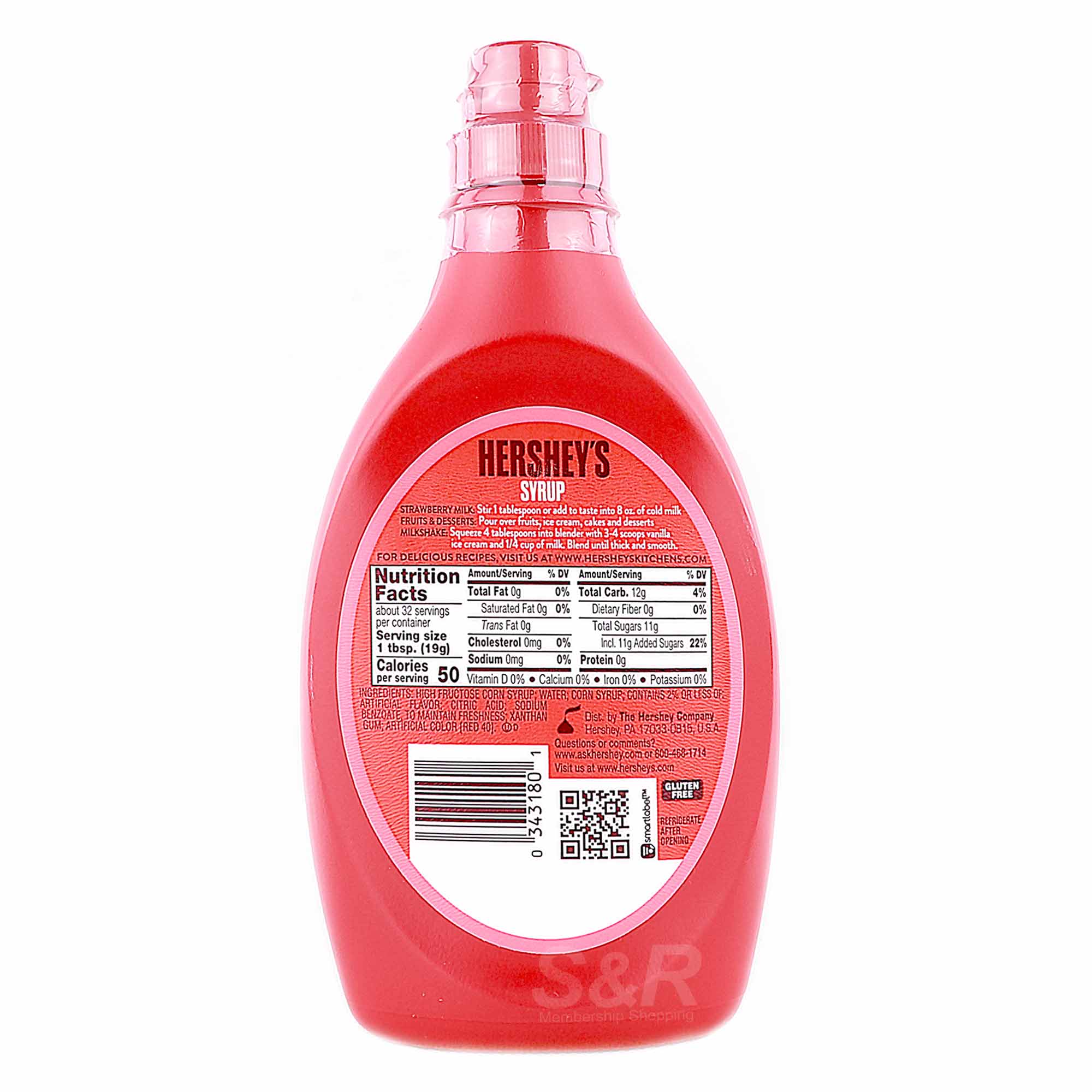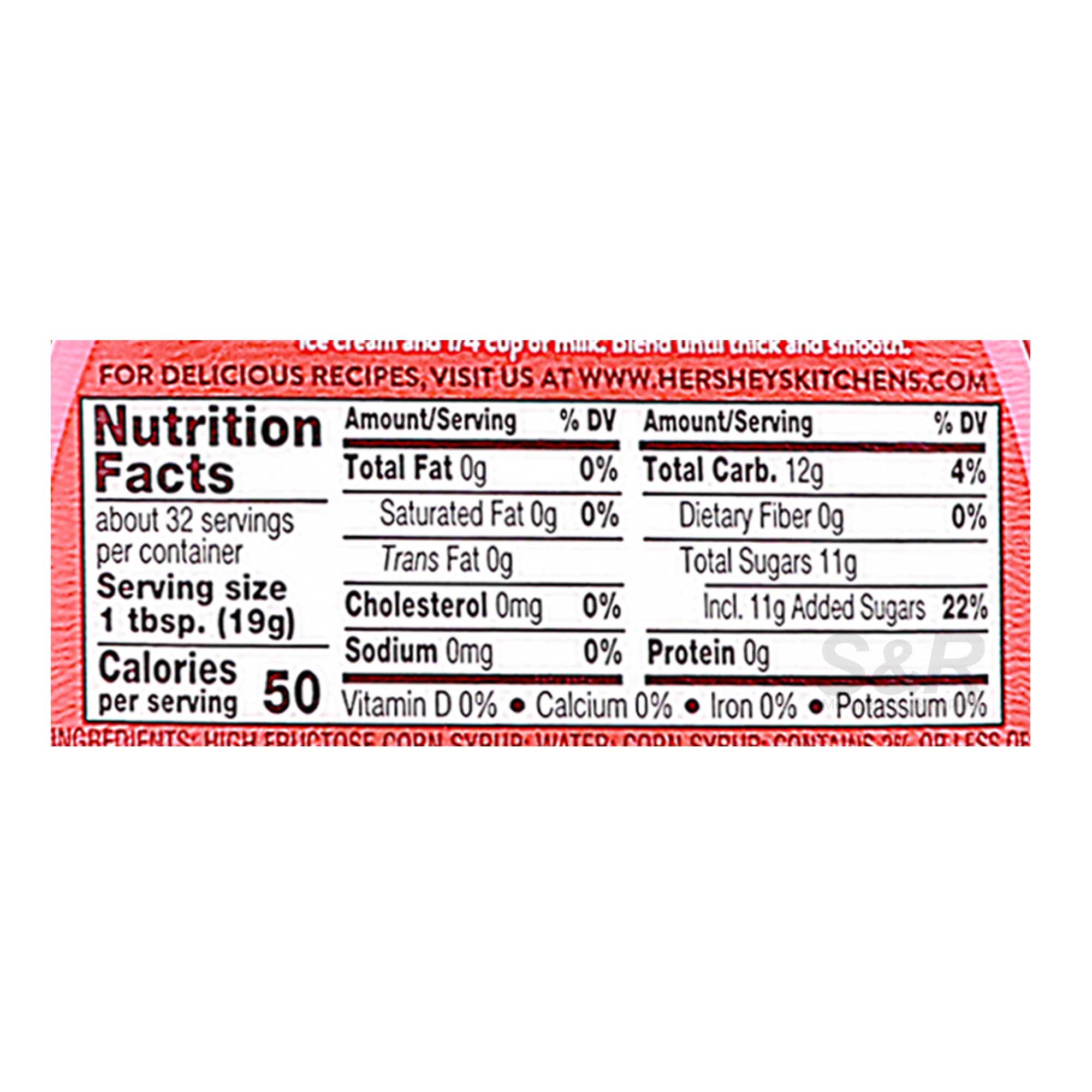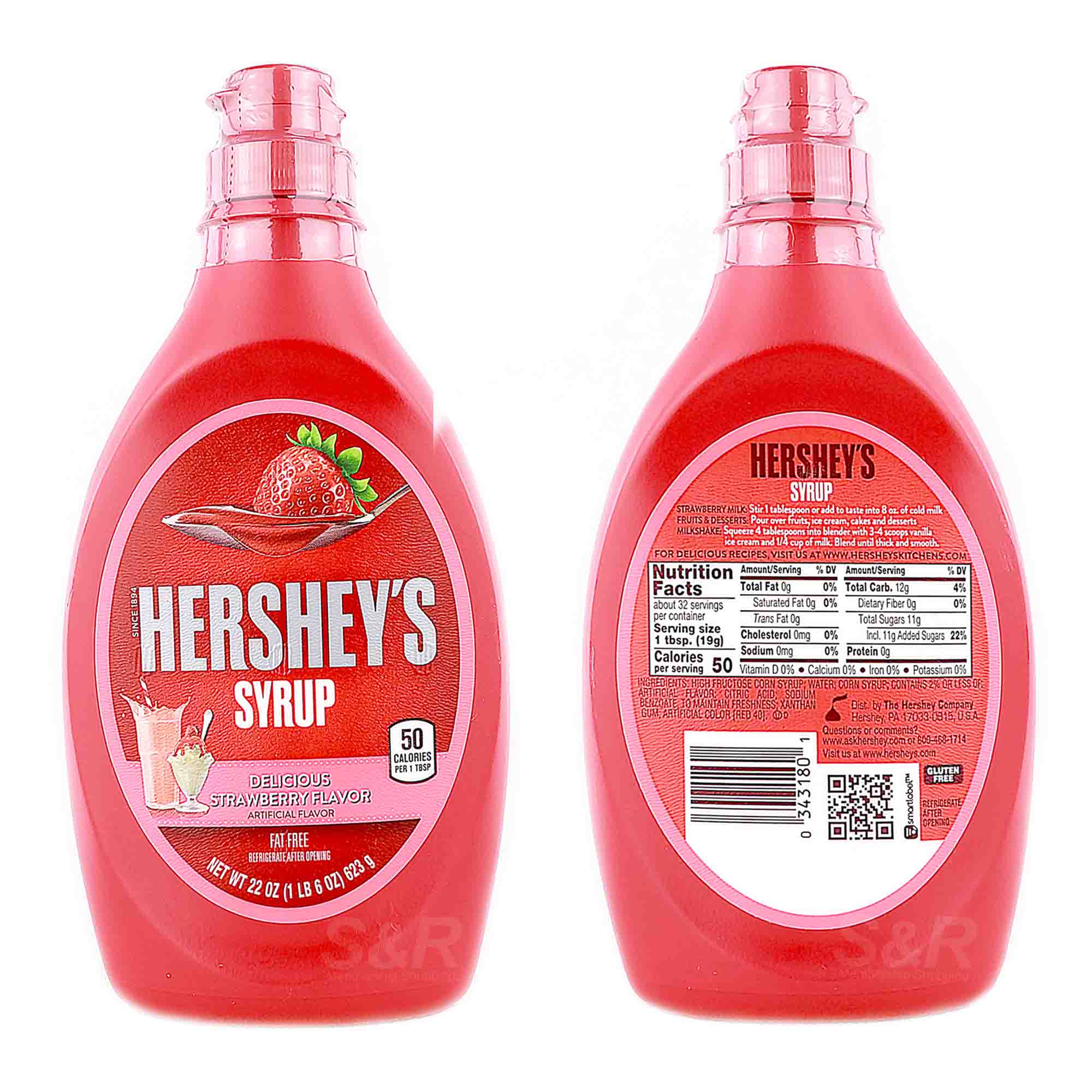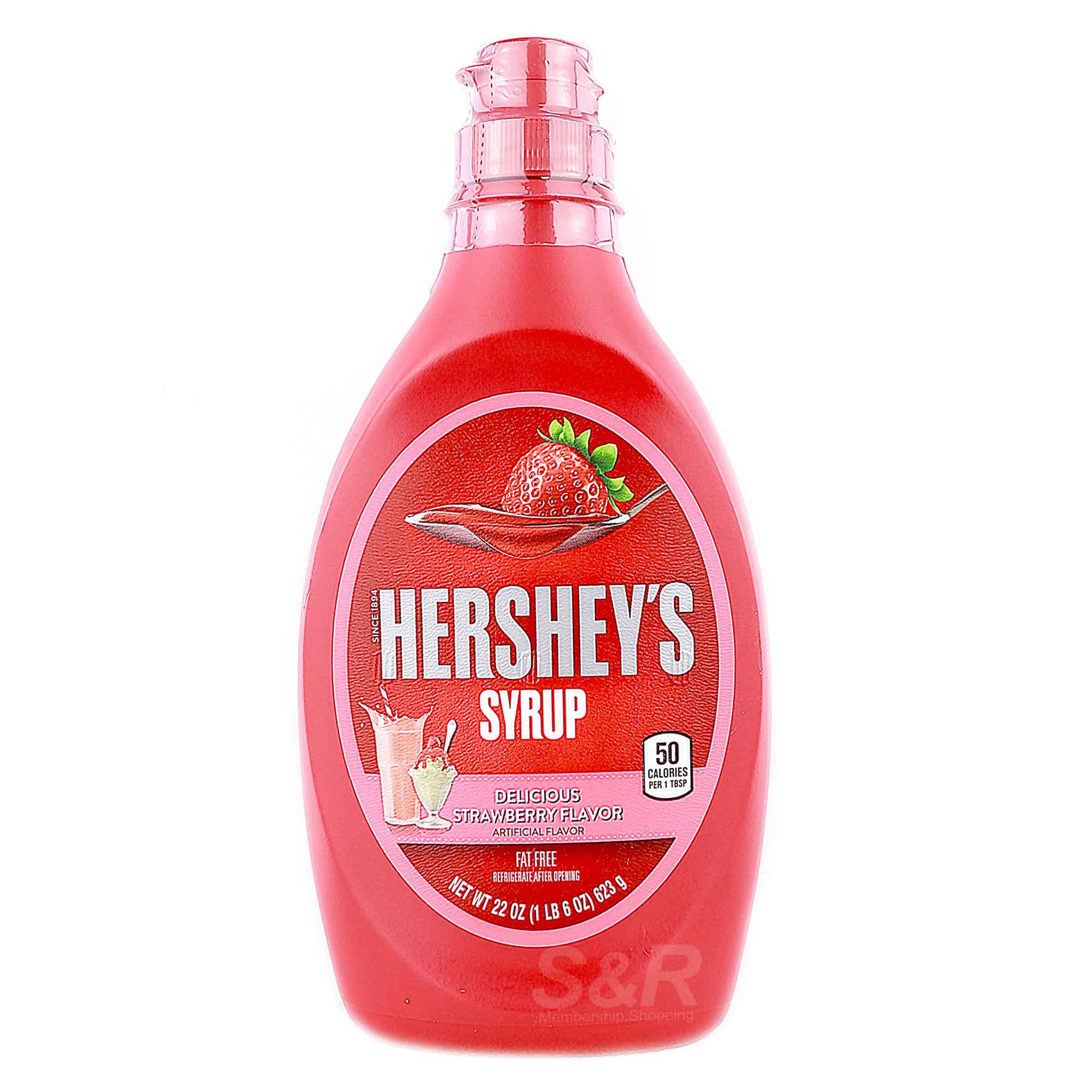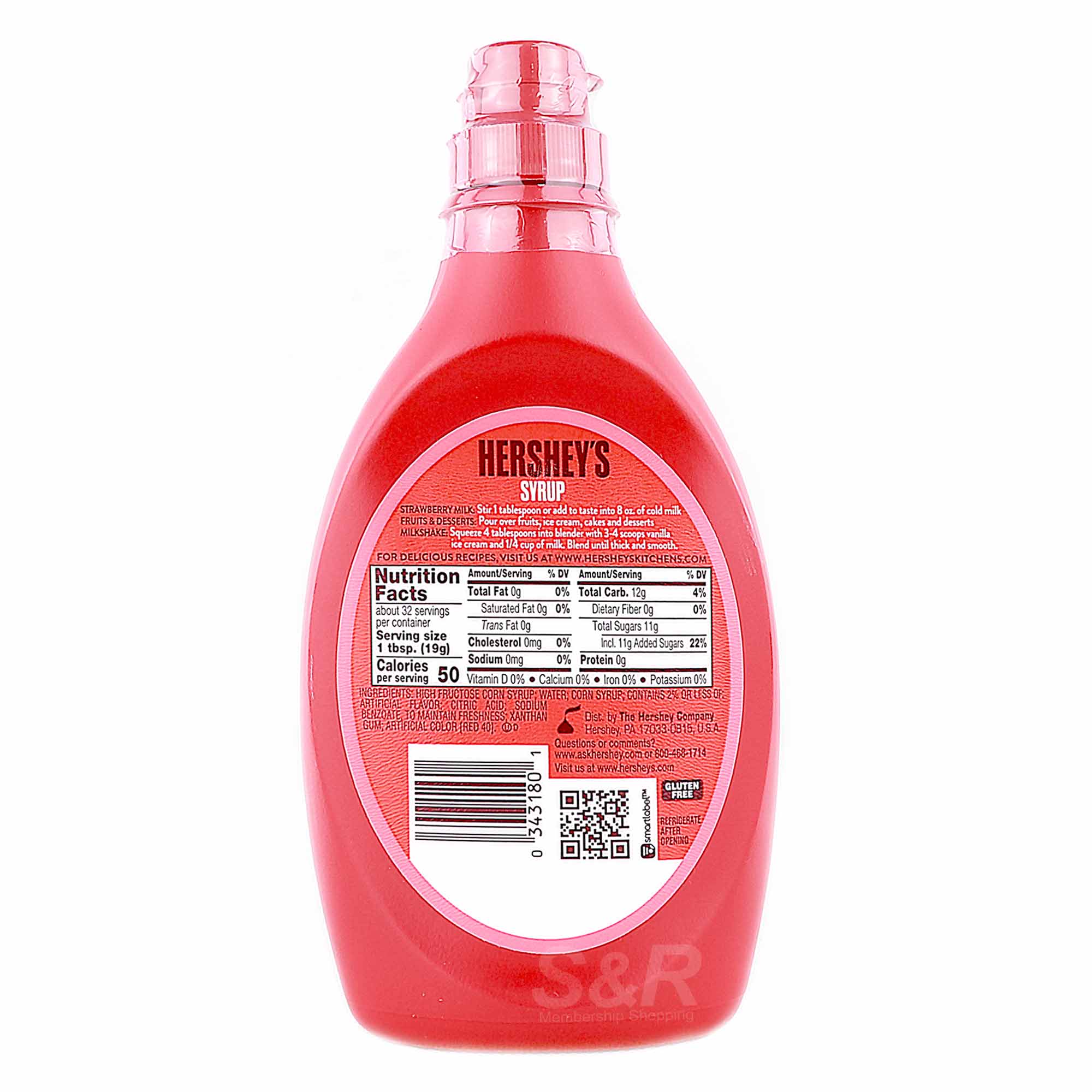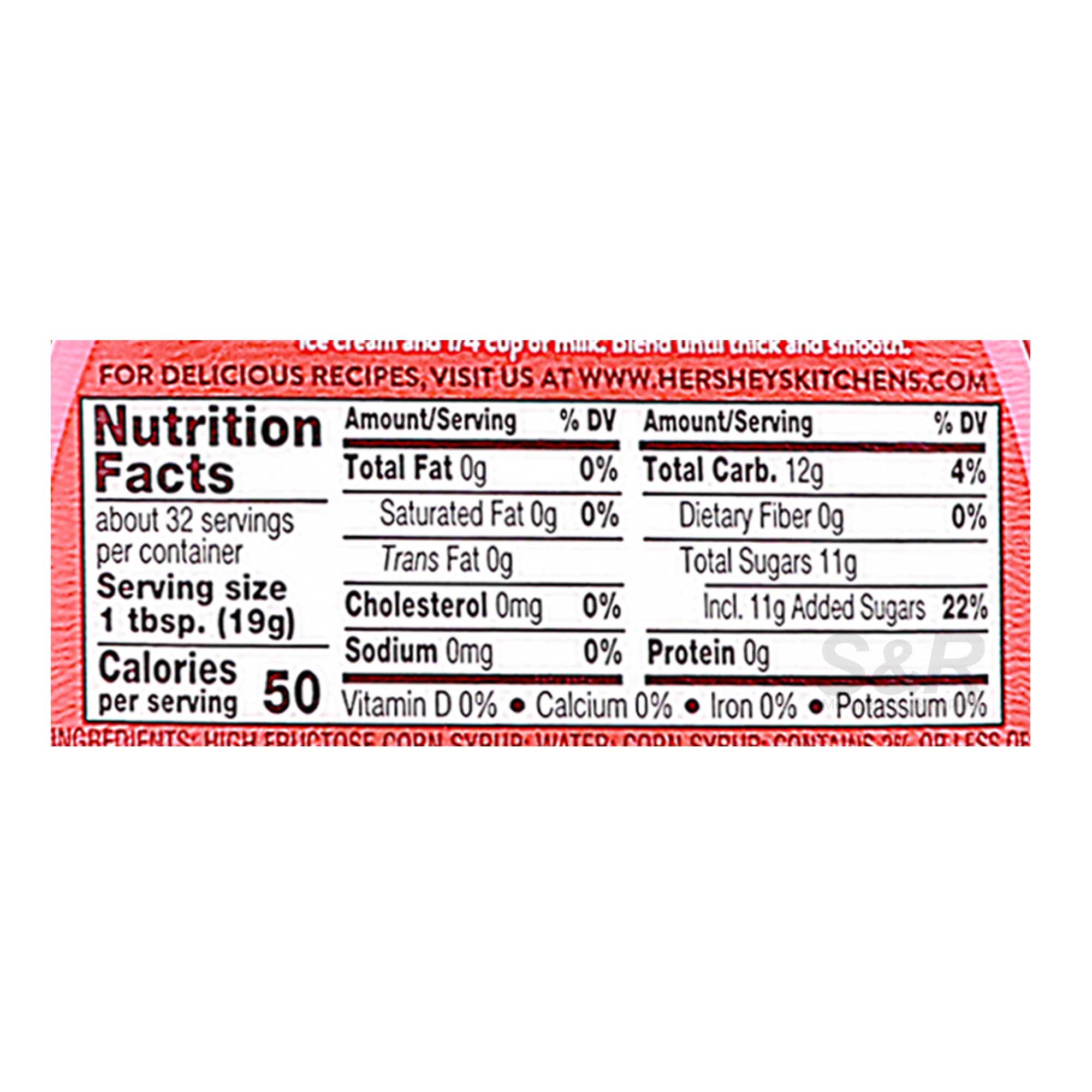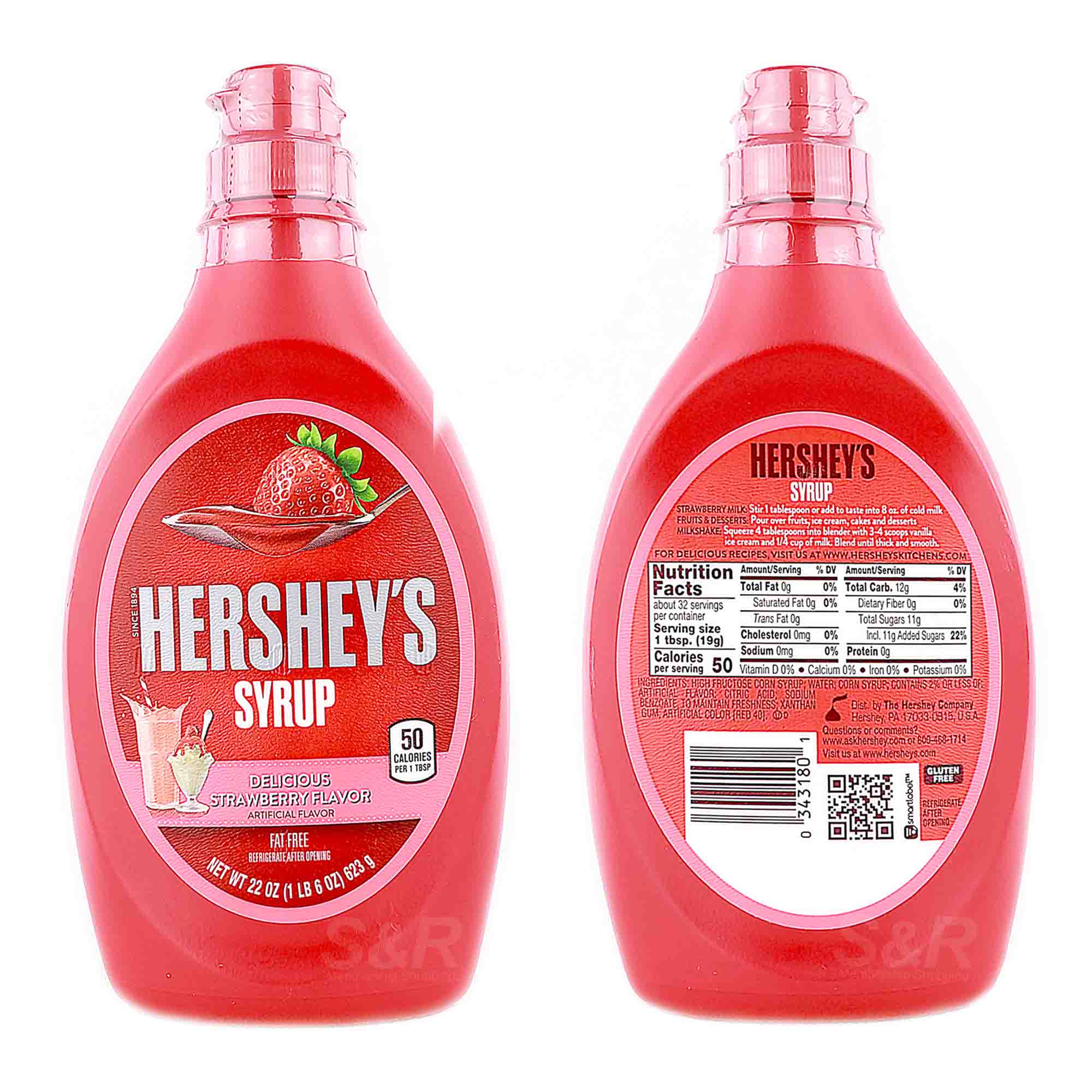 Hershey's Syrup Delicious Strawberry Flavor 623g
Features:
Single Item
Single Item Strawberry Syrup in 1 squeeze bottle
Artificial flavor
Fat free
Gluten free
Actual Weight: 0.67 KGs
Product Dimensions: 4.33 x 2.36 x 8.66
---
If you're craving for that rich strawberry goodness that gives you a boost of your happy hormones, you have come to the right cupboard! Your trusted brand Hershey's is here to offer the most luscious strawberry mix that will forever paint that smile on your face. Your kids love it, your friends love it, your family loves it, everyone loves it. No doubt this is the god-tier strawberry product that never fails to deliver.

Partner it with your favorite snacks, pastries, ice creams, fillings, and many more. Whatever you can think of Hershey's will definitely blend well with them. No wonder everyone's rushing to their nearest S&R Membership Shopping, it's because they heard about how great this strawberry product is. Get yours now and take your palate to a whole new strawberry adventure!

Consume gradually upon opening.

Store in a dry, cool place.

Shelf life may last up to 6 months if stored in a favorable area or refrigerated and opened. Store inside a tightly sealed container.