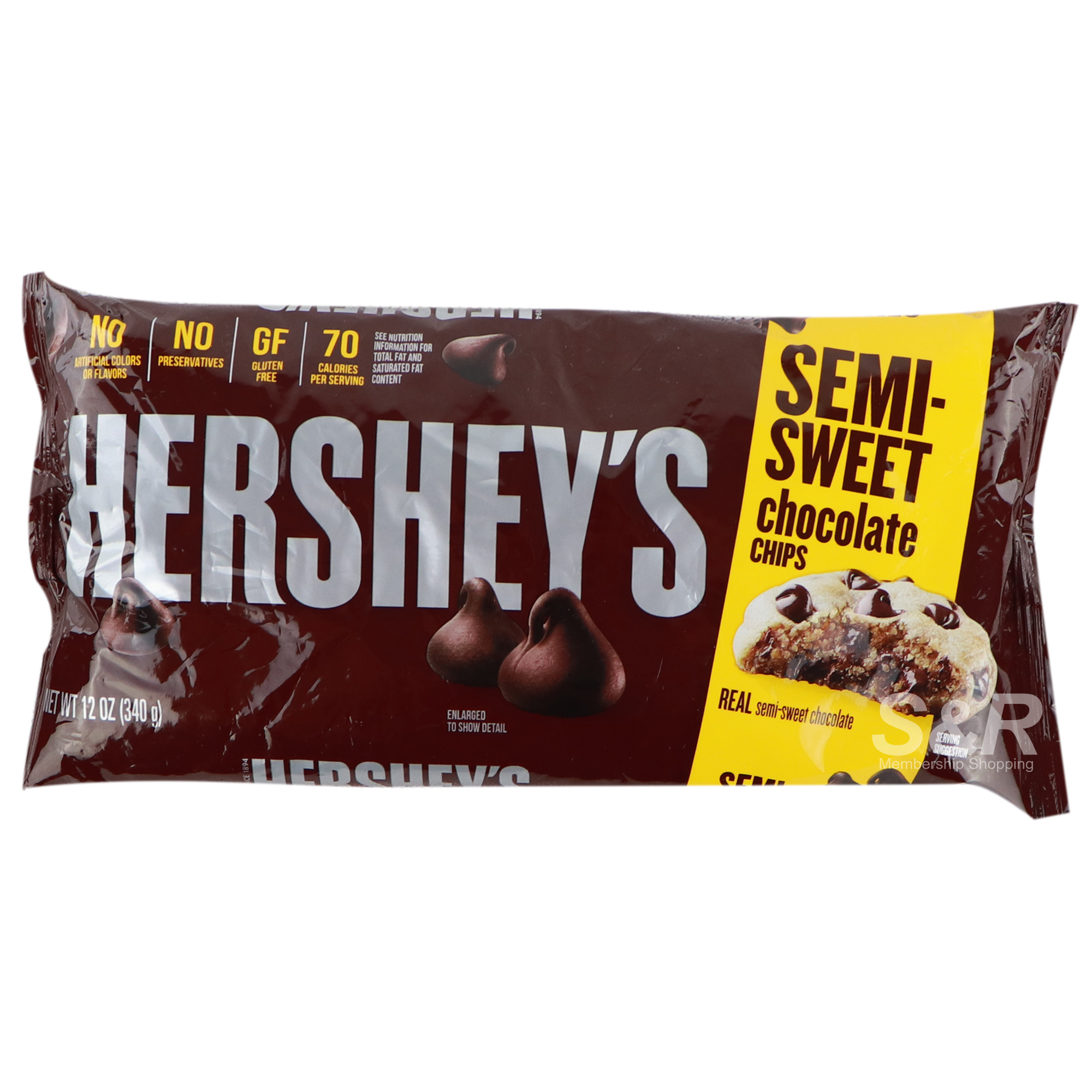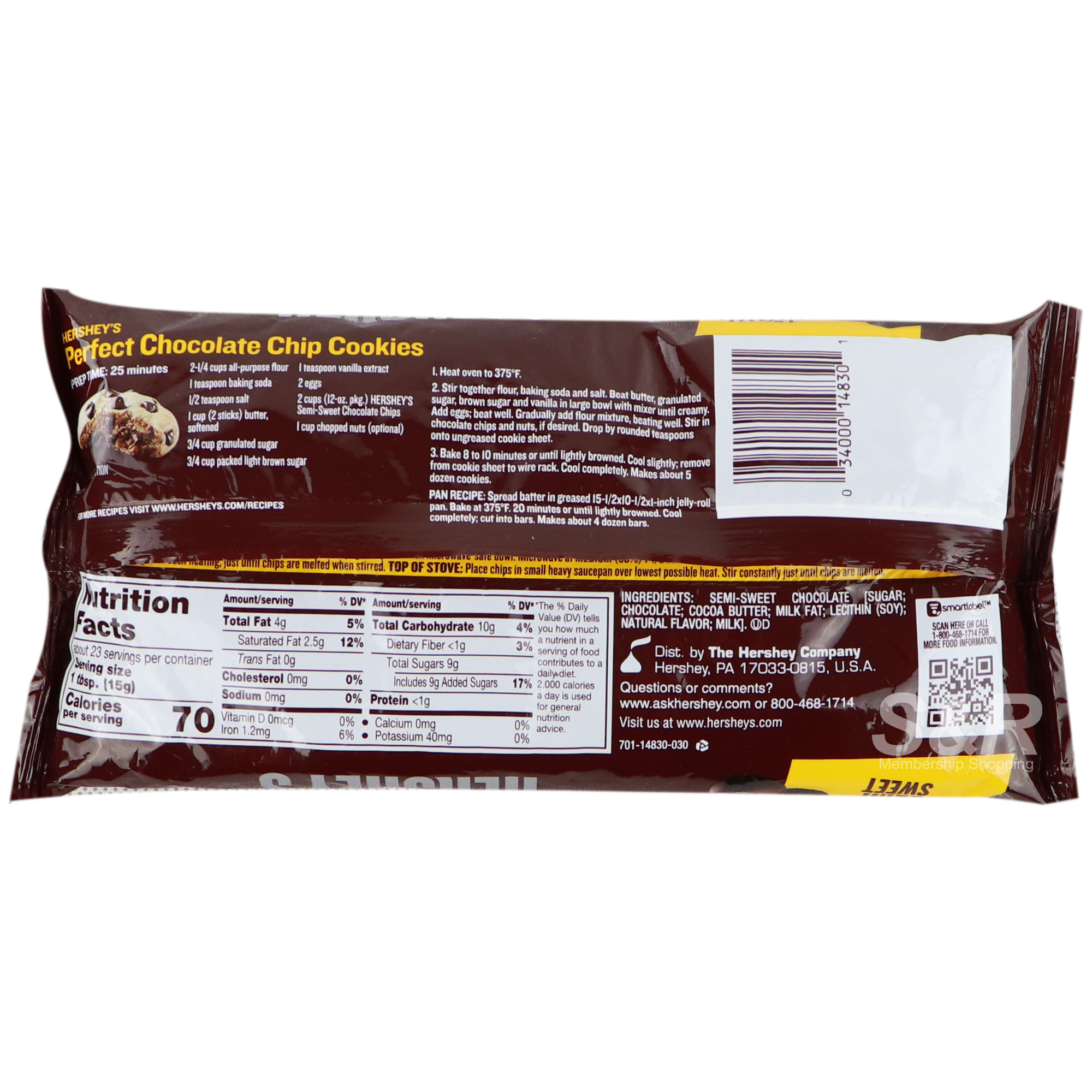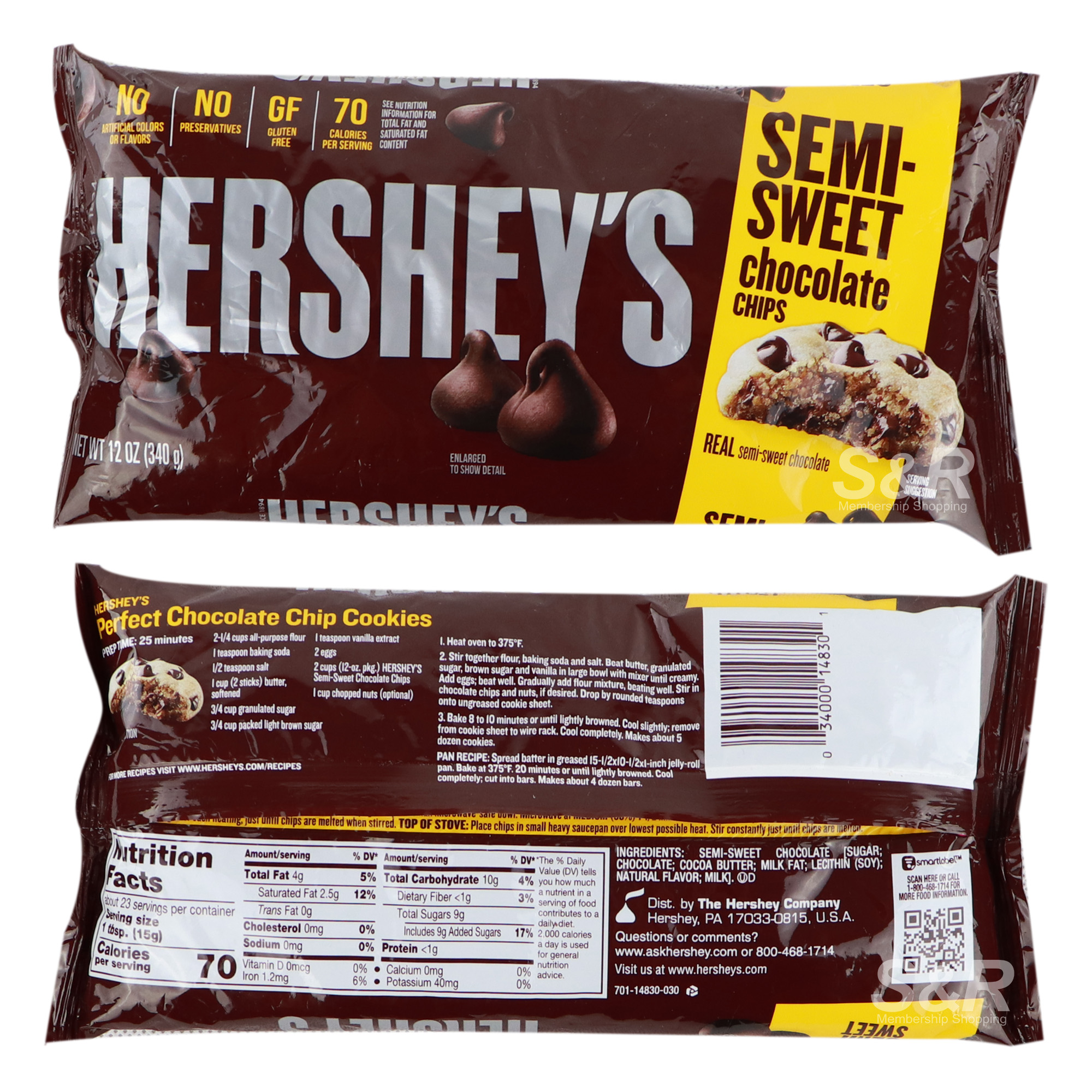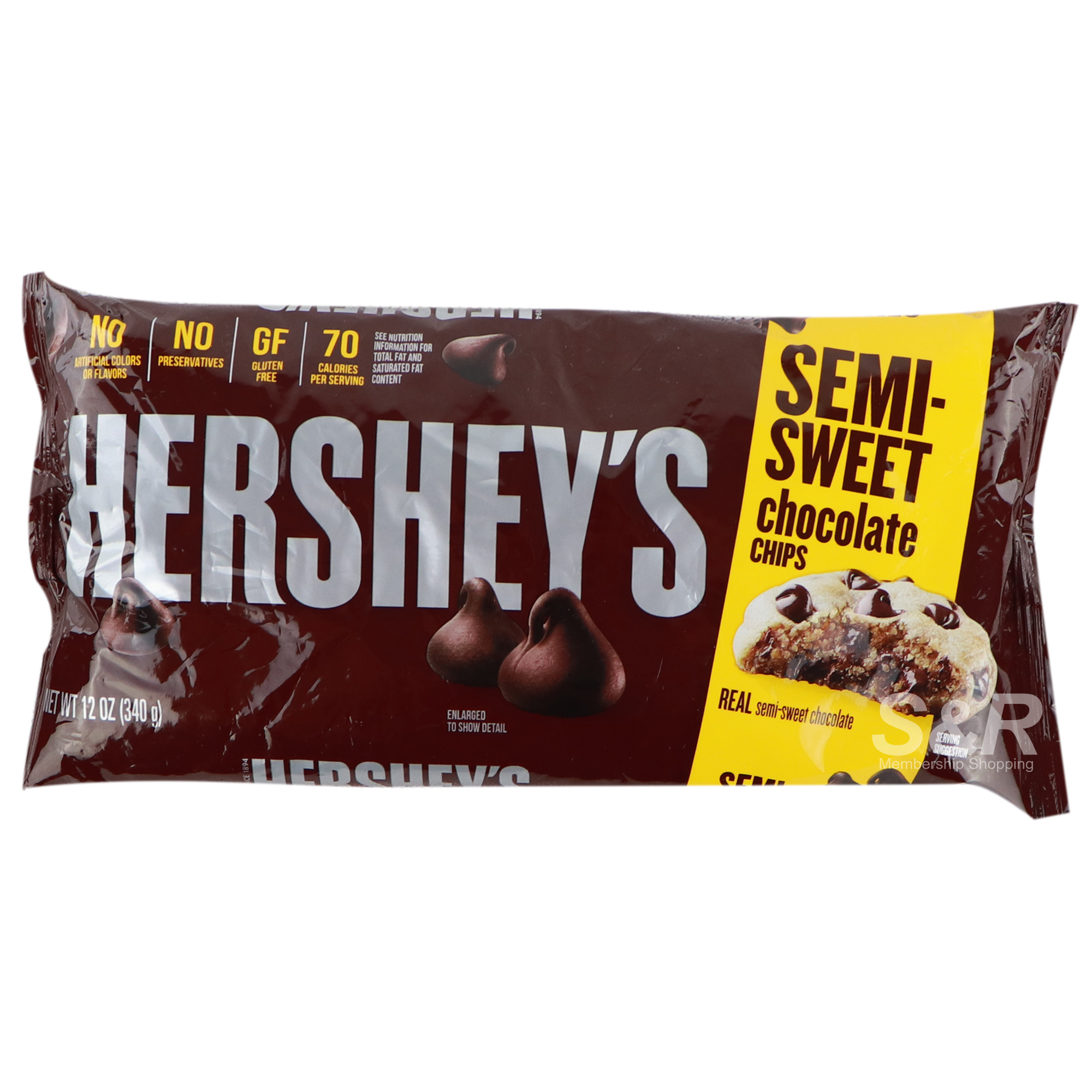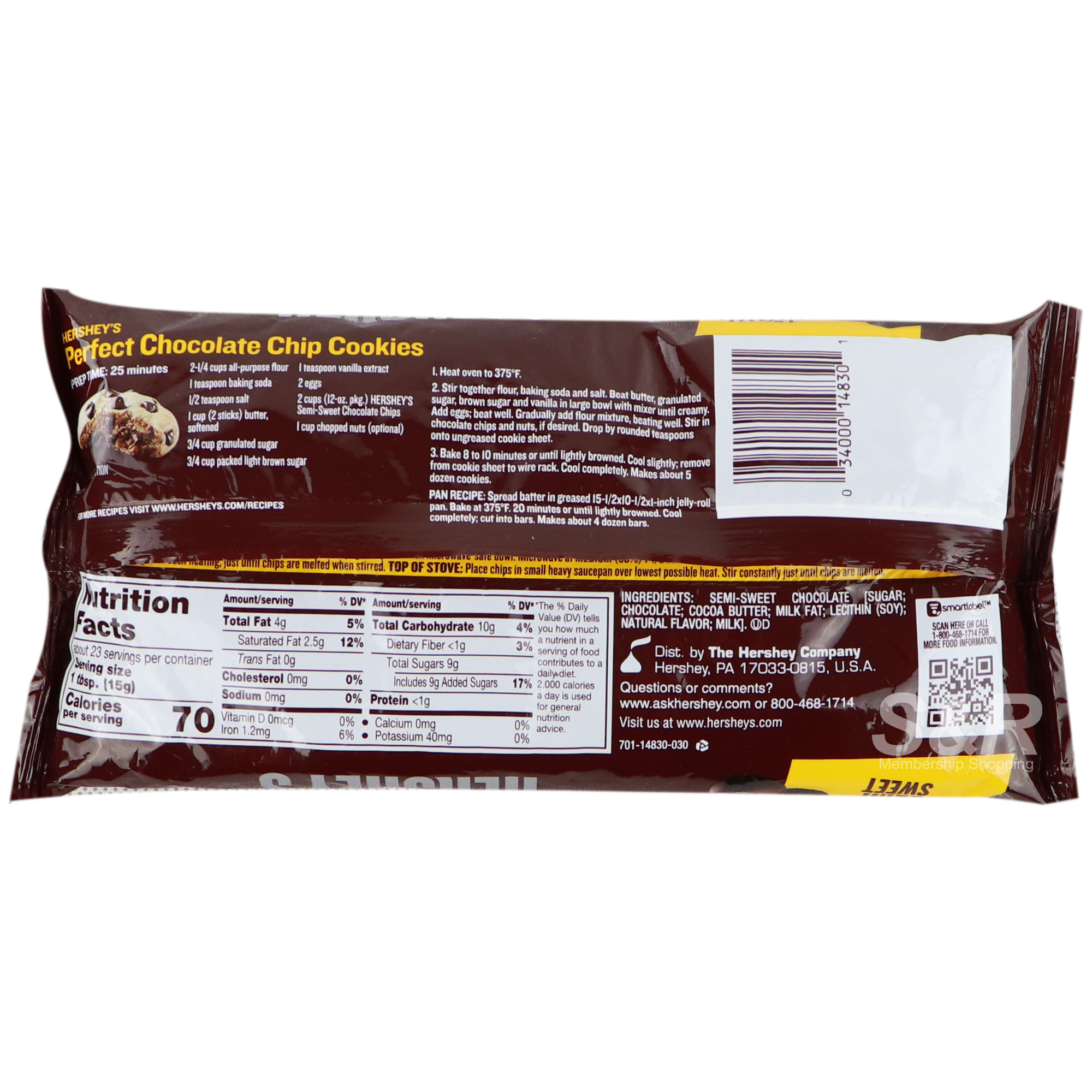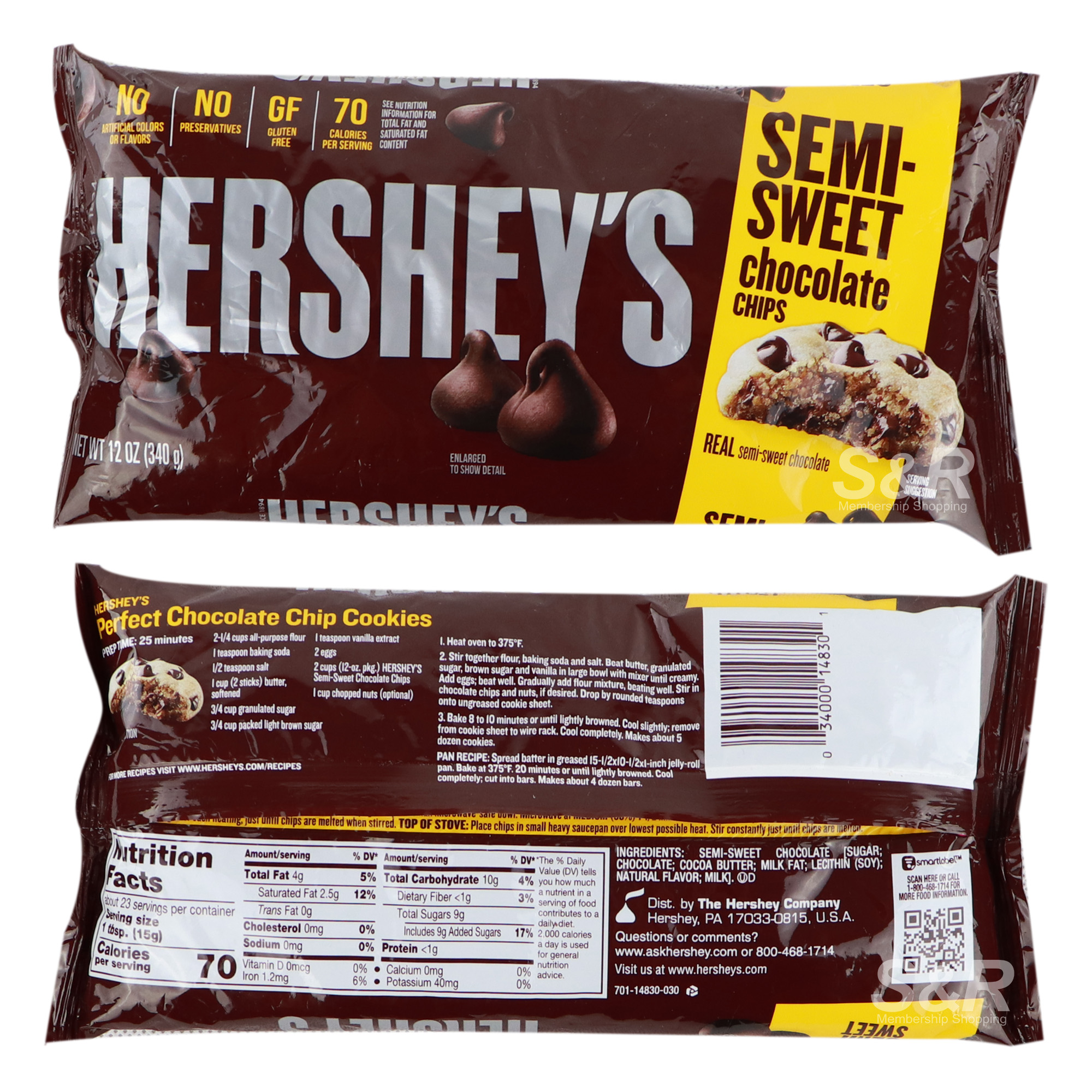 Hershey's Semi-Sweet Chocolate Chips 340g
Features:
Single item
340g special dark chocolate chips In 1 packaging
No artificial colors or flavors and no preservatives
Gluten free
Product of USA
Actual Weight: 0.34 KGs
Product Dimensions: 8.5 x 1.5 x 4
---
Chocolate chip cookies are a classic dessert go-to. What more can you look for in a chocolate chip cookie, right? Although chocolate is a classic flavor,. some people may argue that they are just not a fan of anything that can be deemed as too sweet.

Hershey's brings you another taste of its trademark chocolate flavor for your baked creations or dessert concoctions with a semi sweet variety of its "perfectly chocolate" chocolate chips! With no artificial colors or flavors, you are sure to get that delicious and rich chocolate and savory flavor of dark chocolate. Ideal for all baking-related chocolate needs and even assorted desserts, Hershey's Semi Sweet Chocolate Chips contain no preservatives and are completely gluten free. Create your very own special your signature chocolate flavor with Hershey's Semi Sweet Chocolate Chips.

Melting Directions

MICROWAVE:

1. Place two cups of chips in a small microwave safe bowl.

2. Microwave at MEDIUM (50%) for 1 to 1 and 1/2 minutes and then stir.

3. If necessary, microwave again at MEDIUM for an additional 15 seconds at a time, stirring after each heating, just until chips are melted when stirred.

TOP OF STOVE:

1. Place chips in a small heavy saucepan over lowest possible heat.

2. Stir constantly until chips are melted.

• Store in a cool and dry place.

• Chocolate chips are good to keep in the pantry unopened for two to four months. You may extend their average shelf life to six to eight months if kept in the refrigerator.