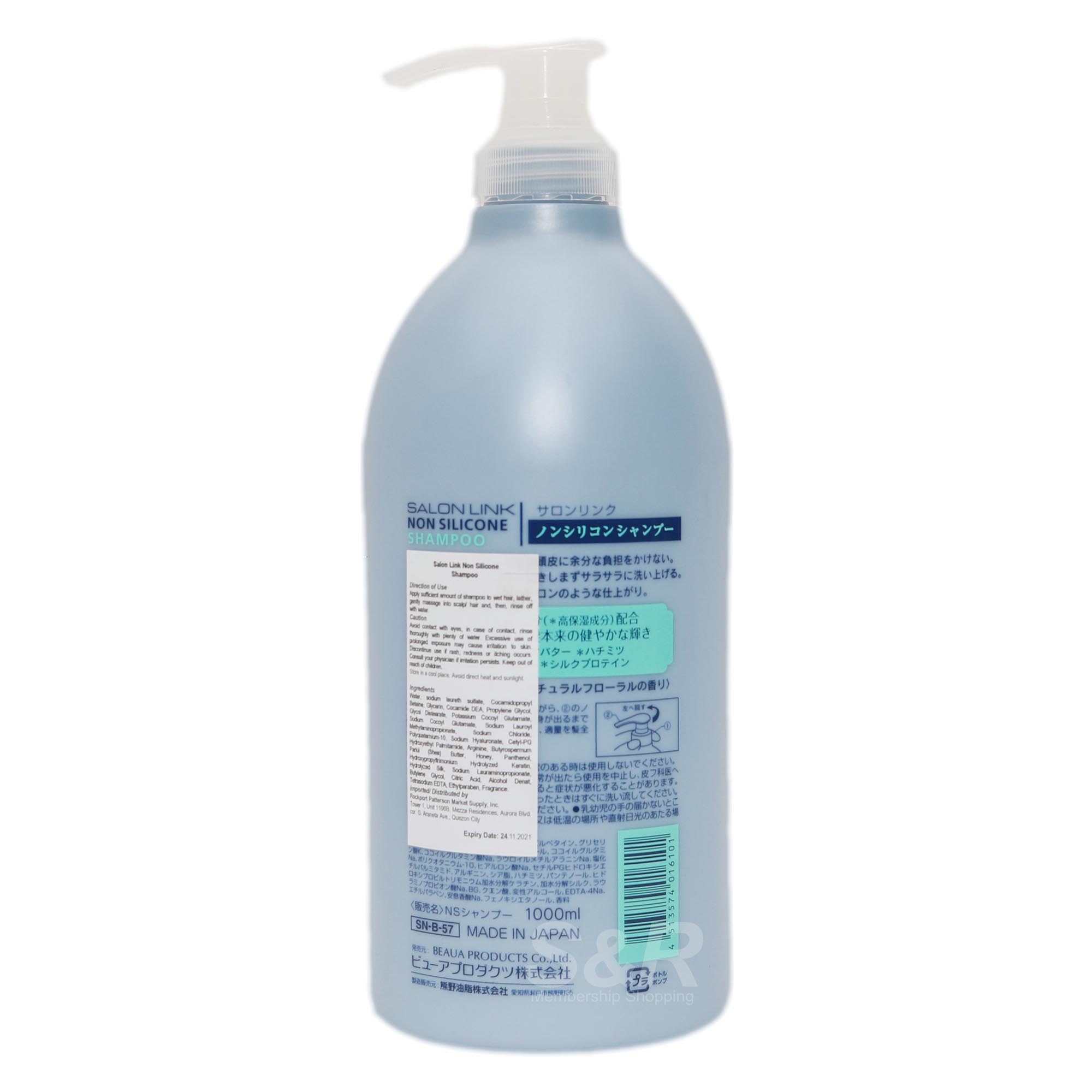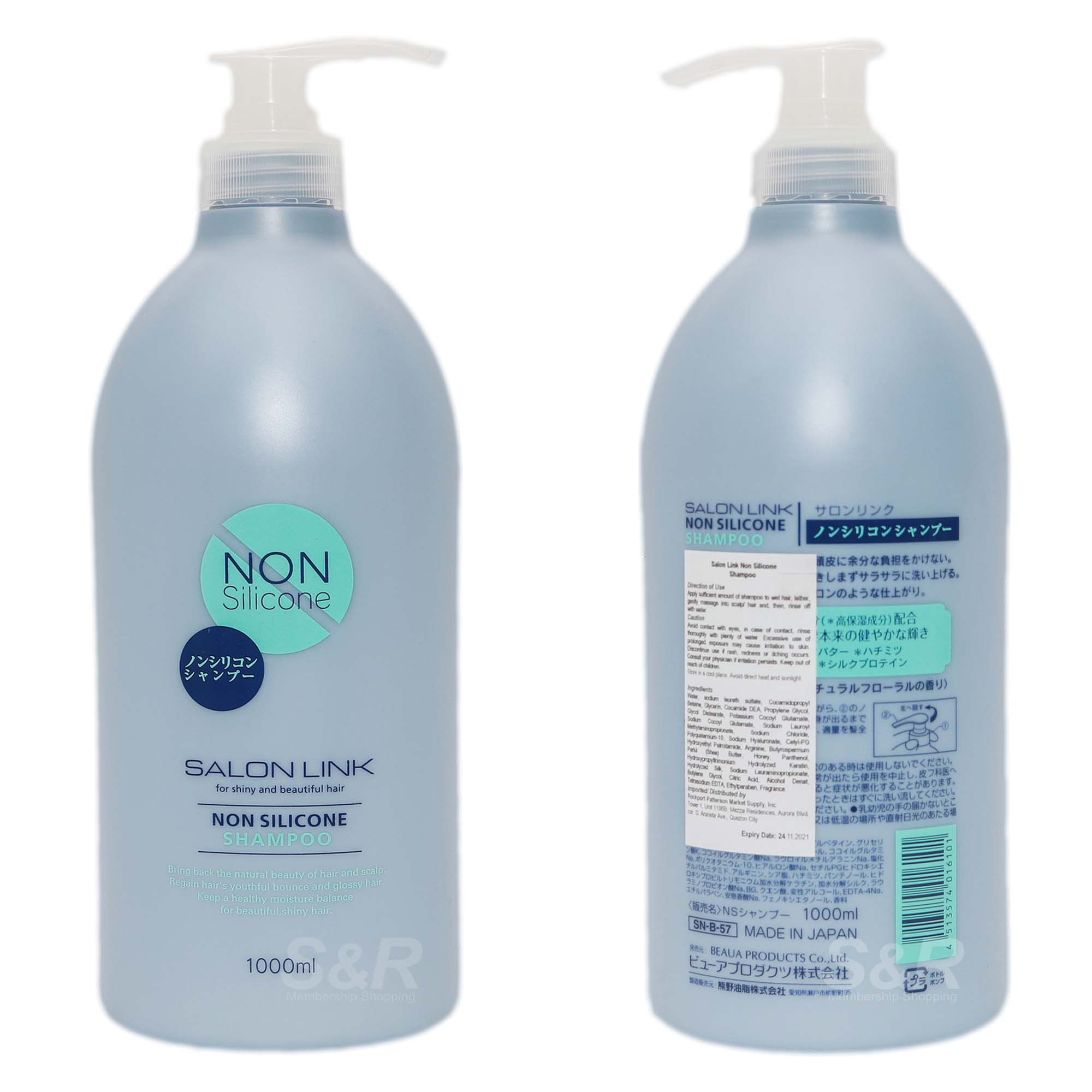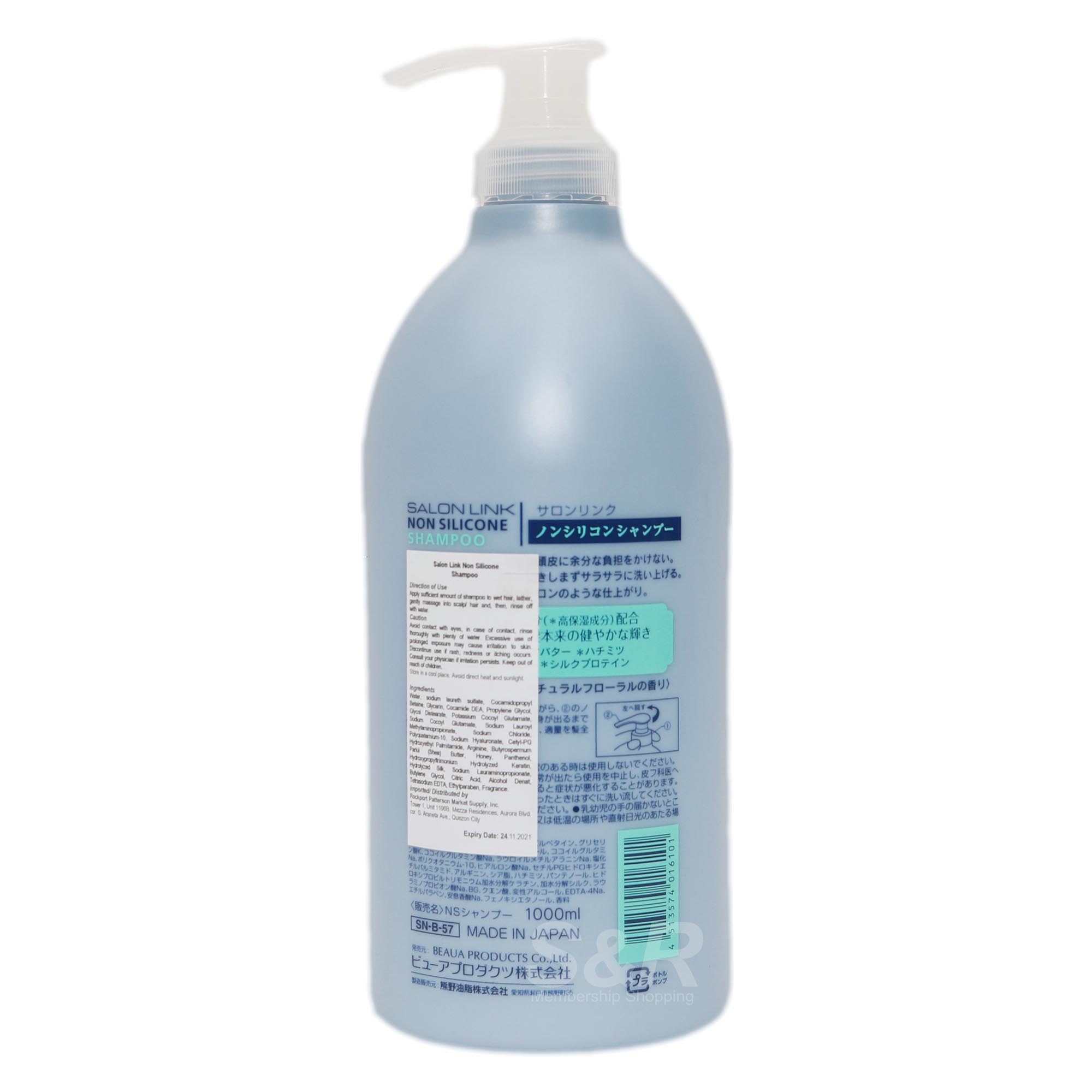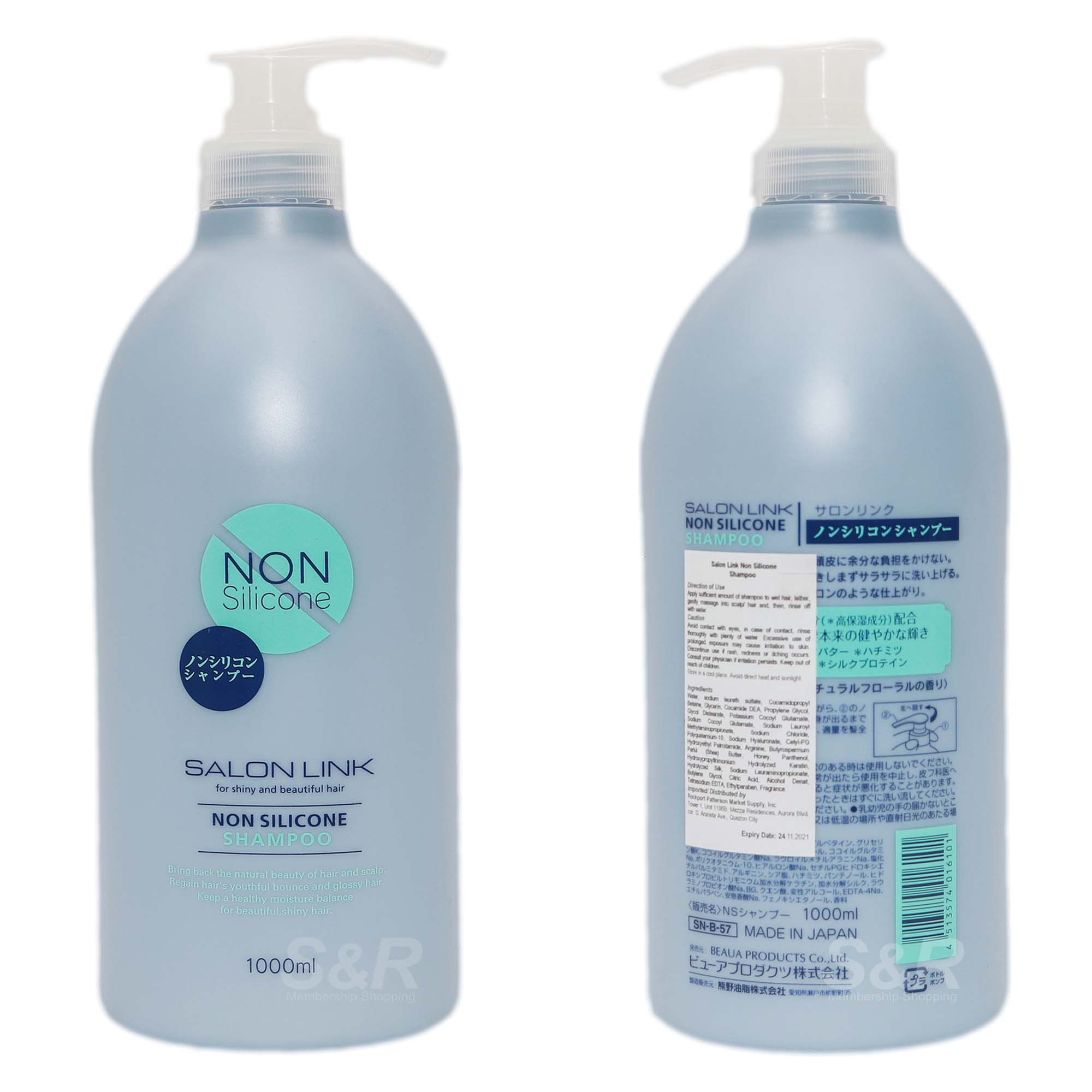 Salon Link Non-Silicone Shampoo 1L
Features:
Single Item
Non-Silicone Shampoo in 1 plastic bottle pump
Brings back the natural beauty of hair and scalp
Regains hair's youthful bounce and glossy hair
Product of Japan
Actual Weight: 1.11 KGs
Product Dimensions: 3.58 x 3.58 x 9.44
---
Hundreds upon hundreds of different shampoos and still no true natural beauty to your hair. Bring back your hair and scalp's natural beauty with Salon Link Non-Silicone Shampoo! This proven professional shampoo keeps your hair's moisture balance with its top-grade amino acid and silk protein components. Used regularly, it will further protect from daily hair damage like dryness, brittleness, and frizz.

So, if you want to achieve nothing but naturally beautiful, shiny hair, use Salon Link Non-Silicone Shampoo regularly and see noticeable results!

Direction of Use: Apply sufficient amount of shampoo to wet hair, lather, gently massage into scalp hair and then, rinse off with water.

Avoid contact with eyes, in case of contact, rinse thoroughly with plenty of water. Excessive use of prolonged exposure may cause irritation to skin. Discontinue use if rash, redness, or itching occurs. Consult your physician if irritation persists. Keep out of reach of children. Store in a cool place. Avoid direct heat and sunlight.