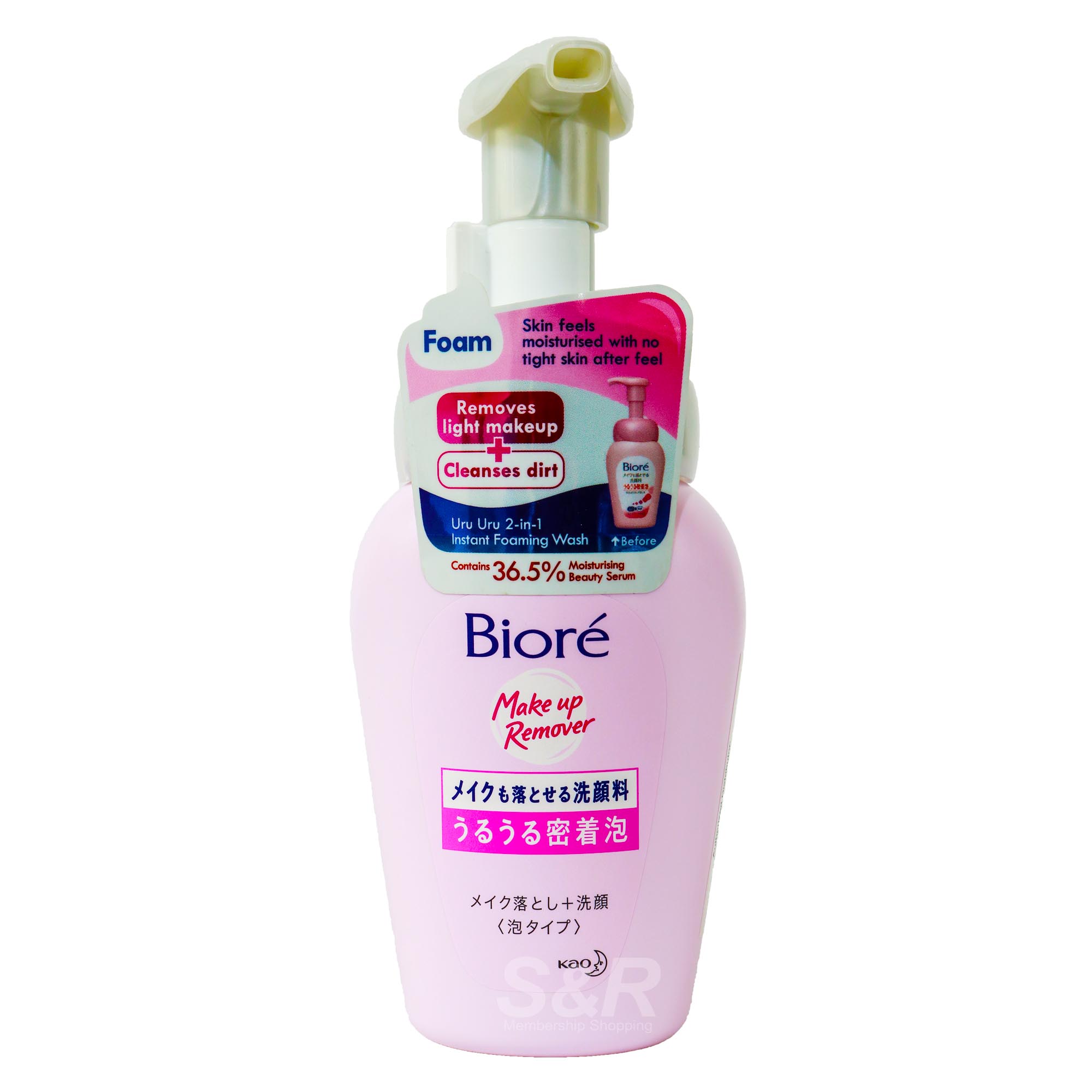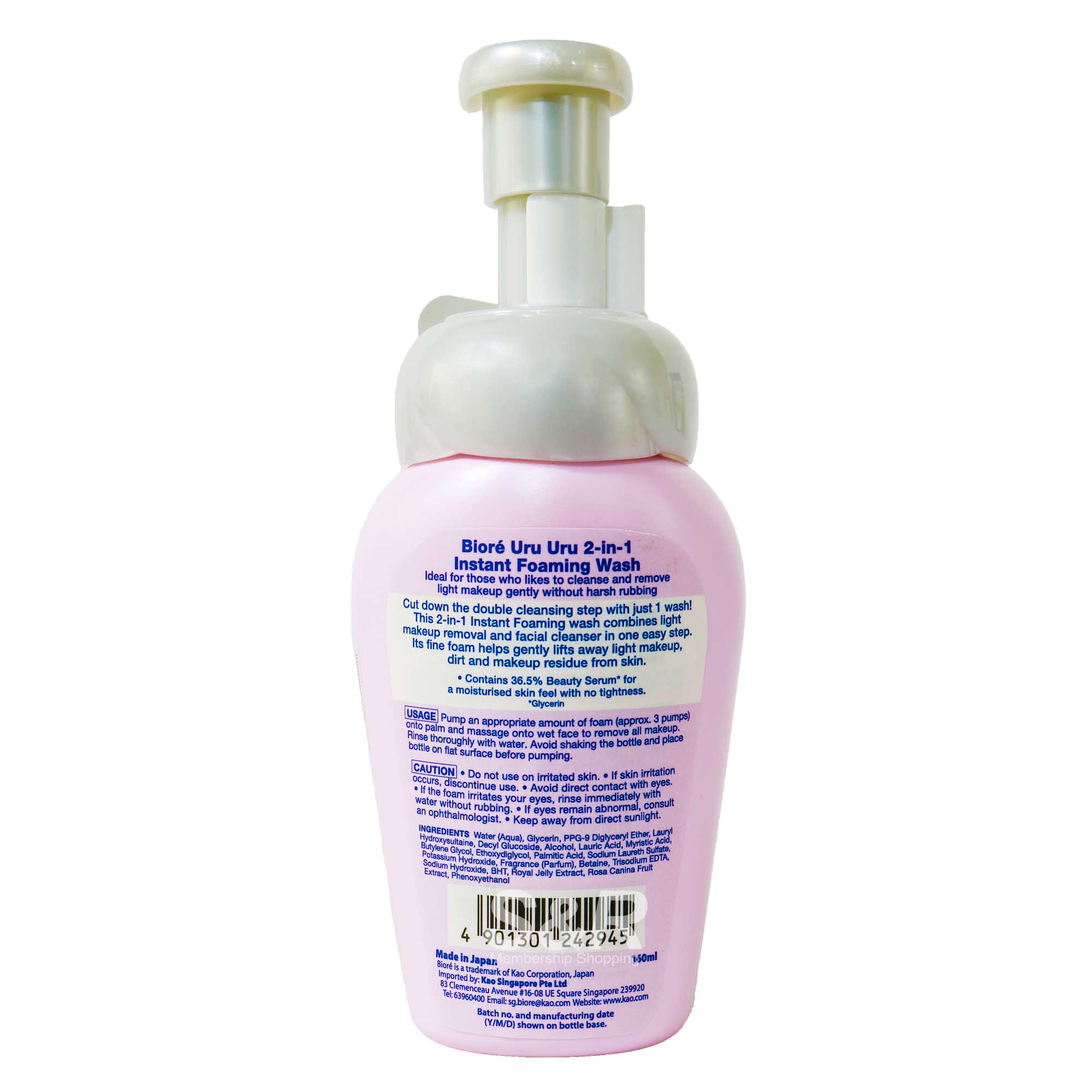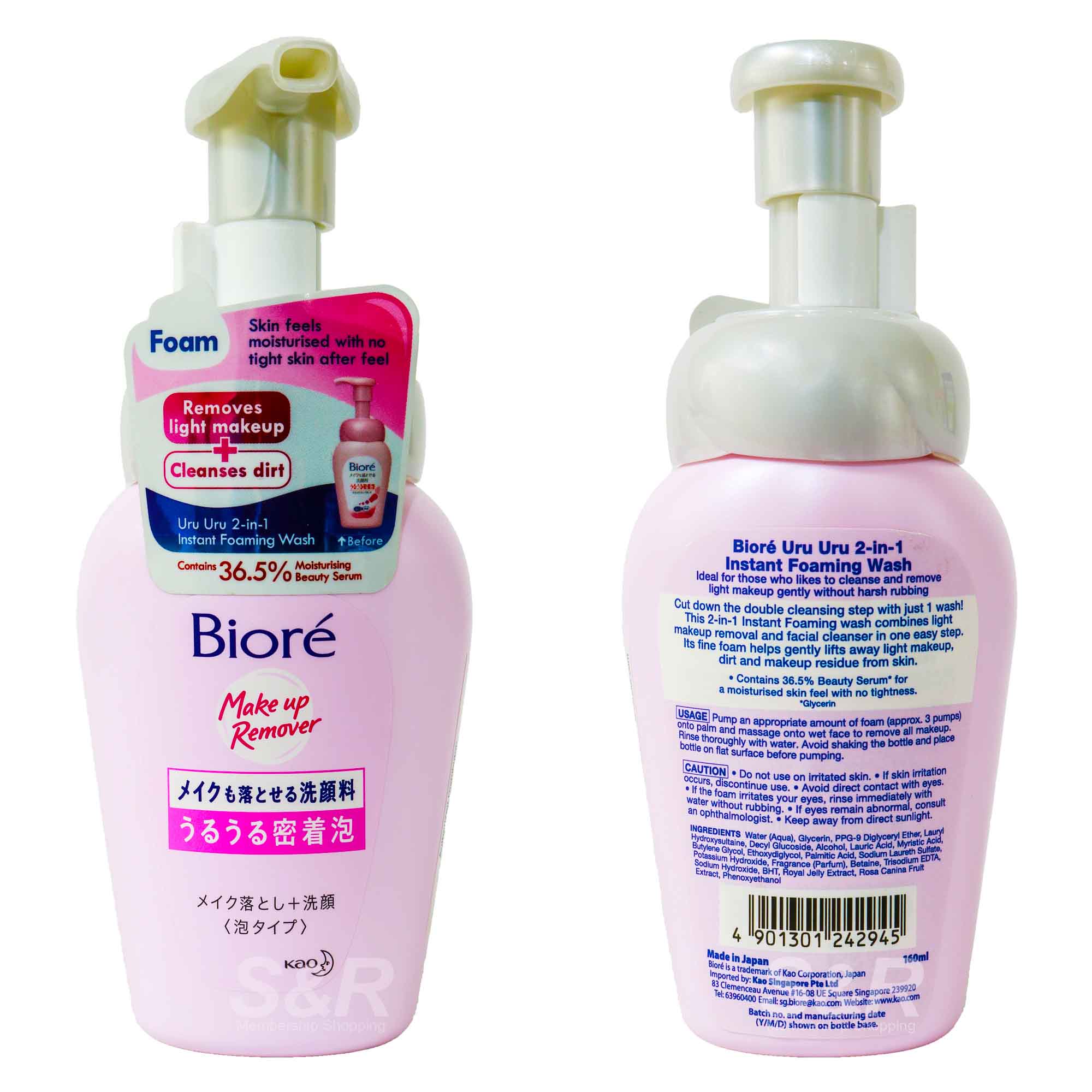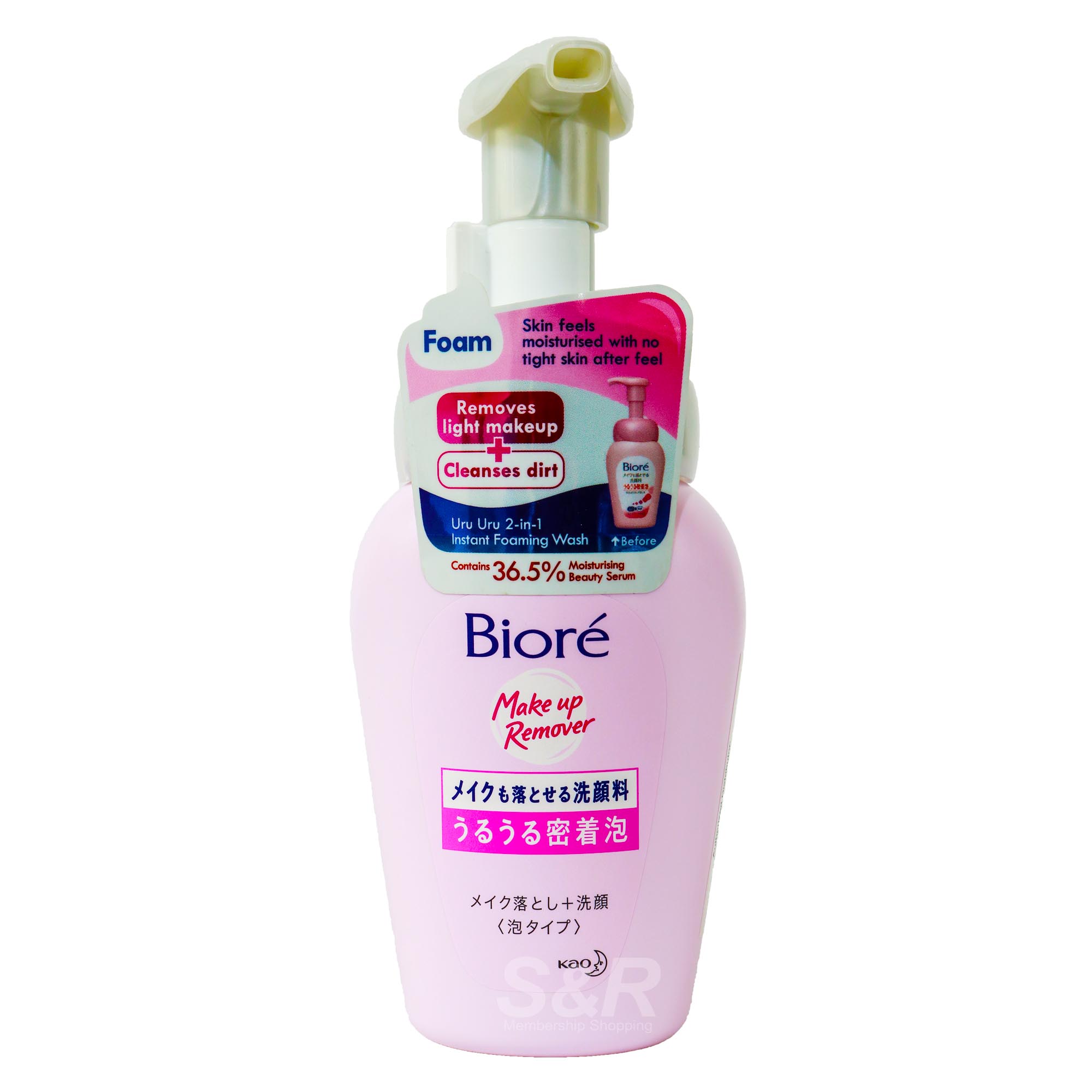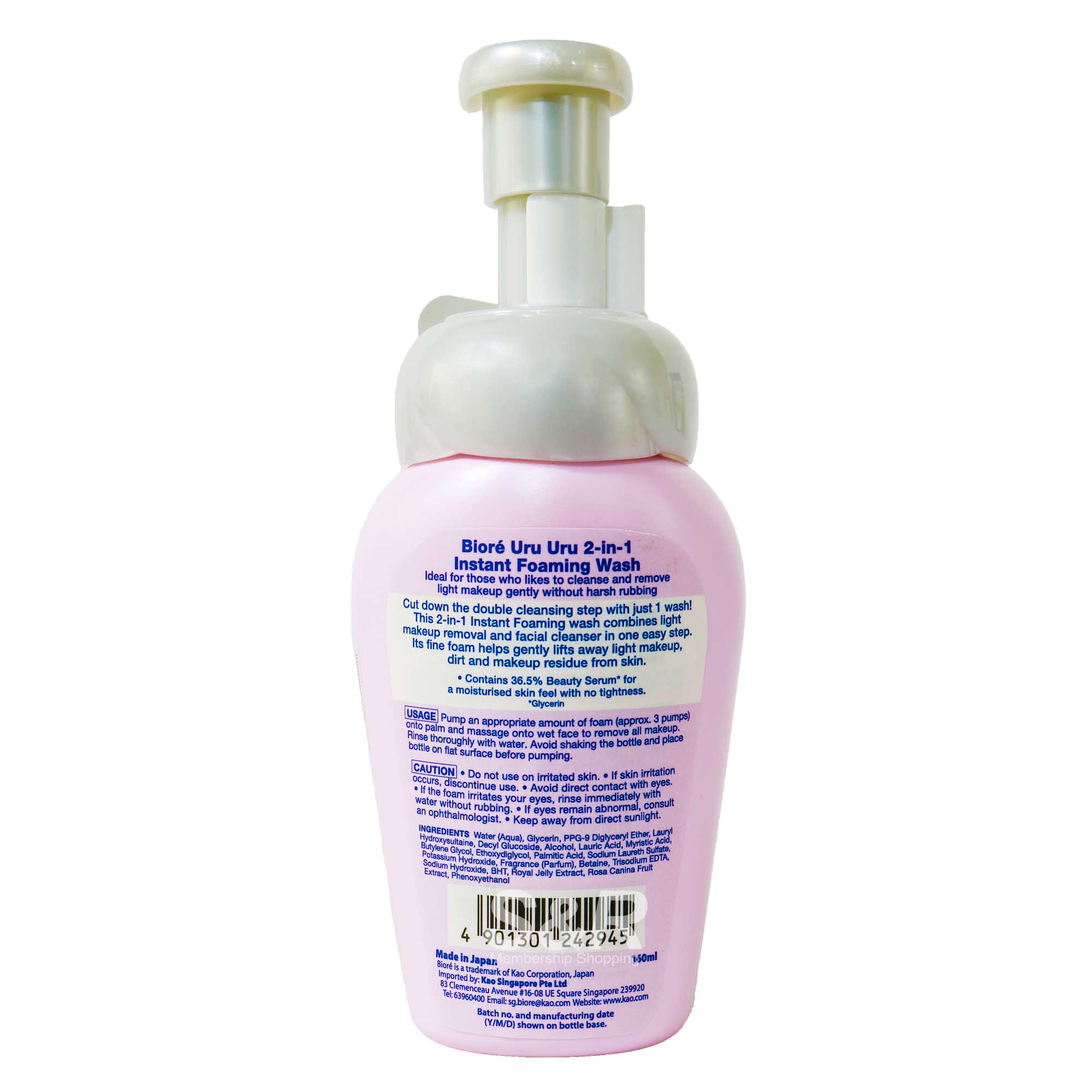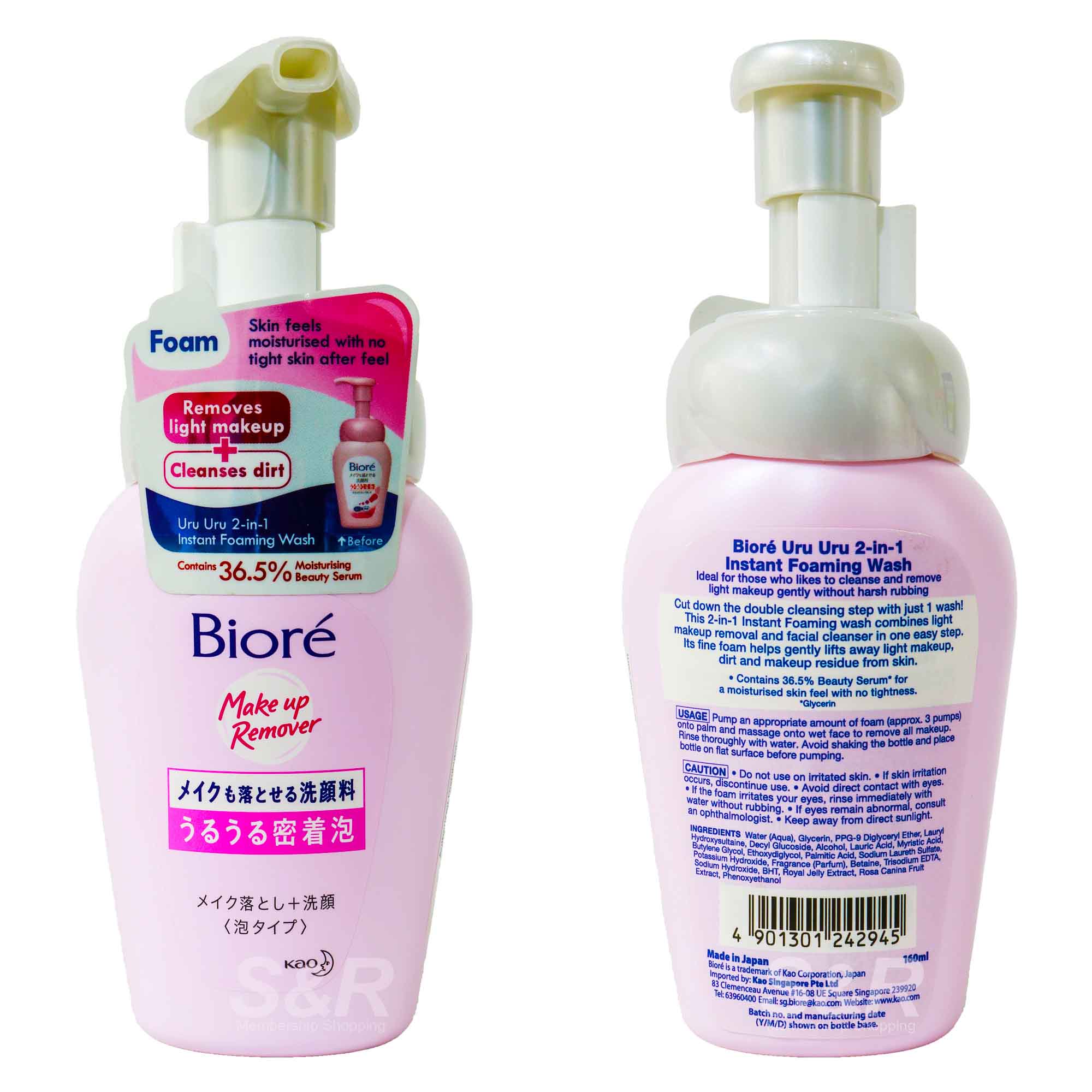 Biore Uru Uru 2 in 1 Facial Foaming Wash Cleanser 160mL
Features:
Single Item
2-in-1 Instant Foaming Wash in 1 bottle pump
Contains 36.5% Moisturizing Serum
Removes light makeup
Cleanses dirt
Actual Weight: 0.24 KGs
Product Dimensions: 2 x 1.77 x 6.7
---
Looking for a foaming wash that cleanses your face, and serves a light makeup remover as well without the need for harsh rubbing? You're in luck, it's all available in this 2-in-1 bottle of Bioré Uru Uru Facial Foaming Wash Cleanser! It cuts down the double cleansing step in just one easy step. It gently lifts away light makeup, dirt and makeup residue from skin. Aside from removing light makeup, its 36.5 Beauty Serum moisturizes the skin without the feel of tightness!

What are you waiting for? Hit two birds as soon as you get home with just one facial cleaner – Bioré Uru Uru 2 in 1 Facial Foaming Wash Cleanser!

Directions: Pump an appropriate amount of foam (approx. 3 pumps) onto palm and massage onto wet face to remove all makeup. Rinse thoroughly with water. Avoid shaking the bottle and place bottle on flat surface before pumping.

Do not use on irritated skin. If skin irritation occurs, discontinue use. Avoid direct contact with eyes. If foam irritates your eyes, rinse immediately with water without rubbing. If eyes remain abnormal, consult an ophthalmologist. Keep away from direct sunlight.