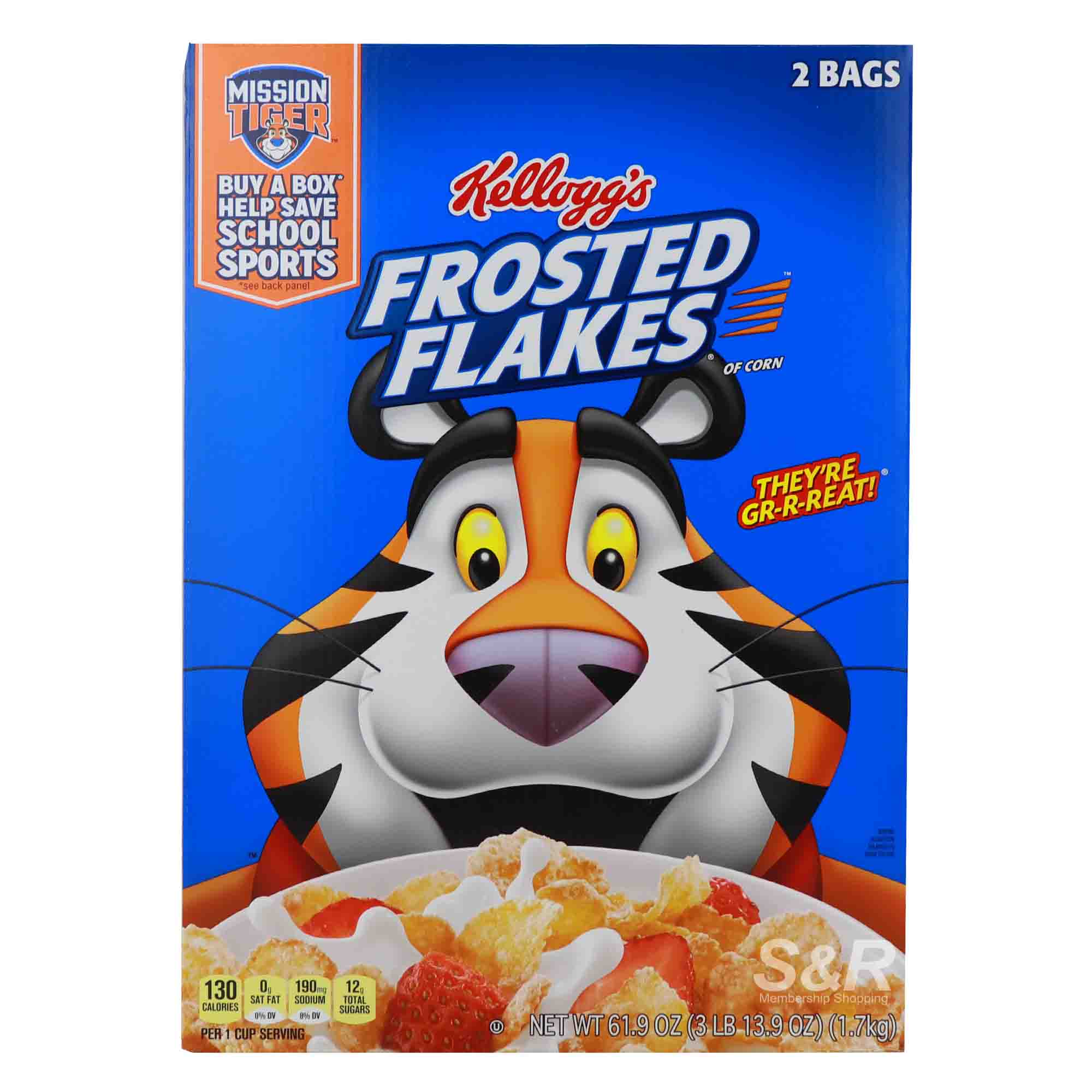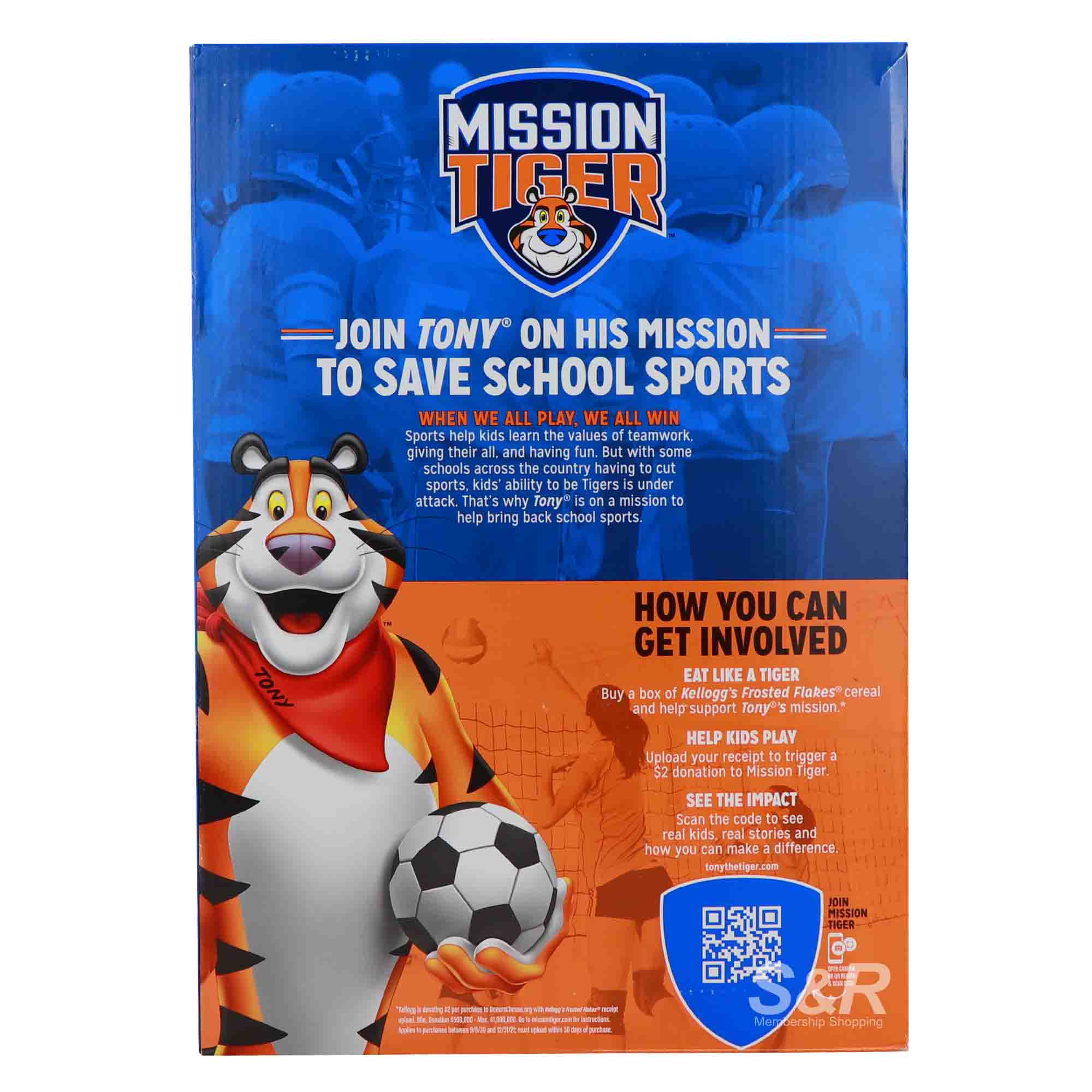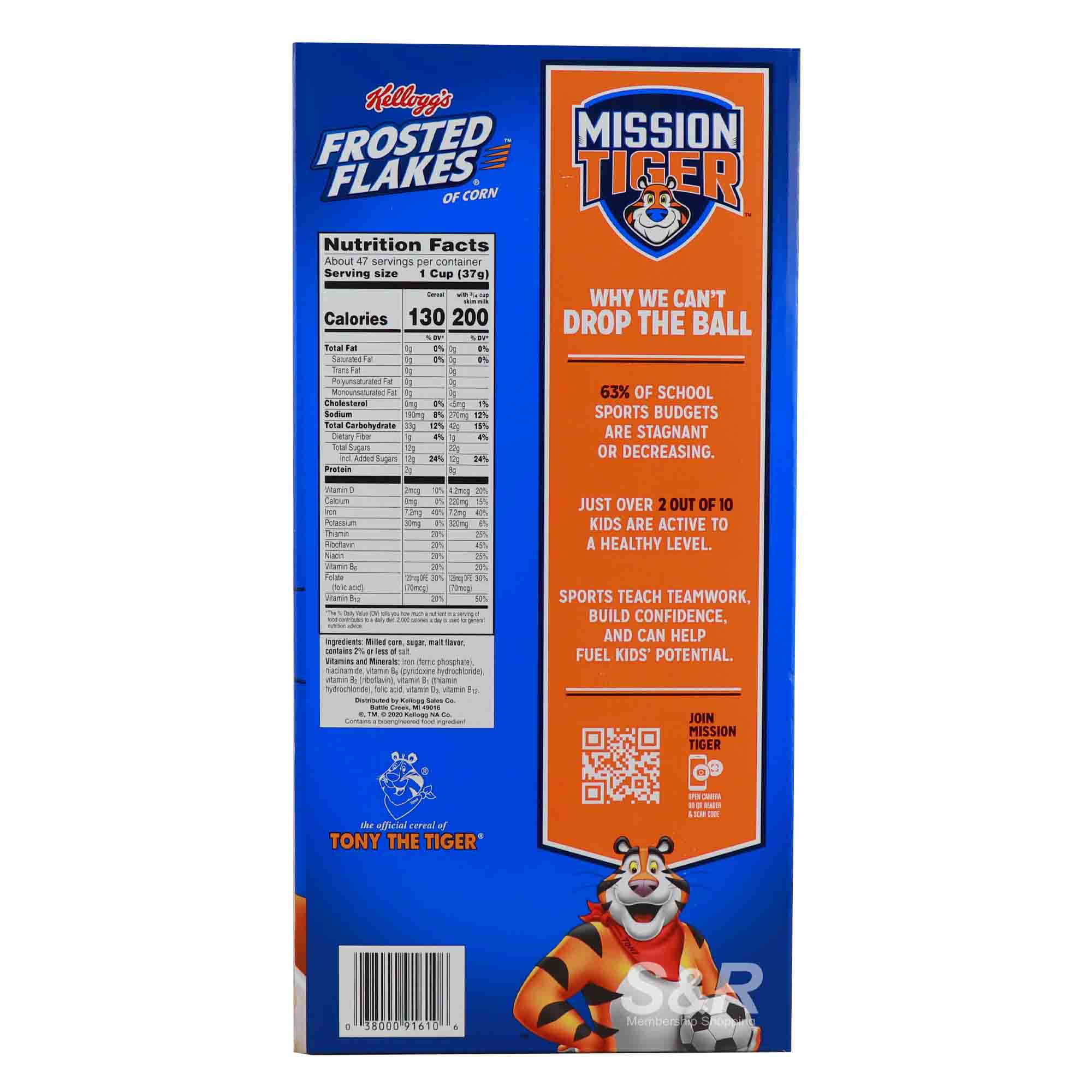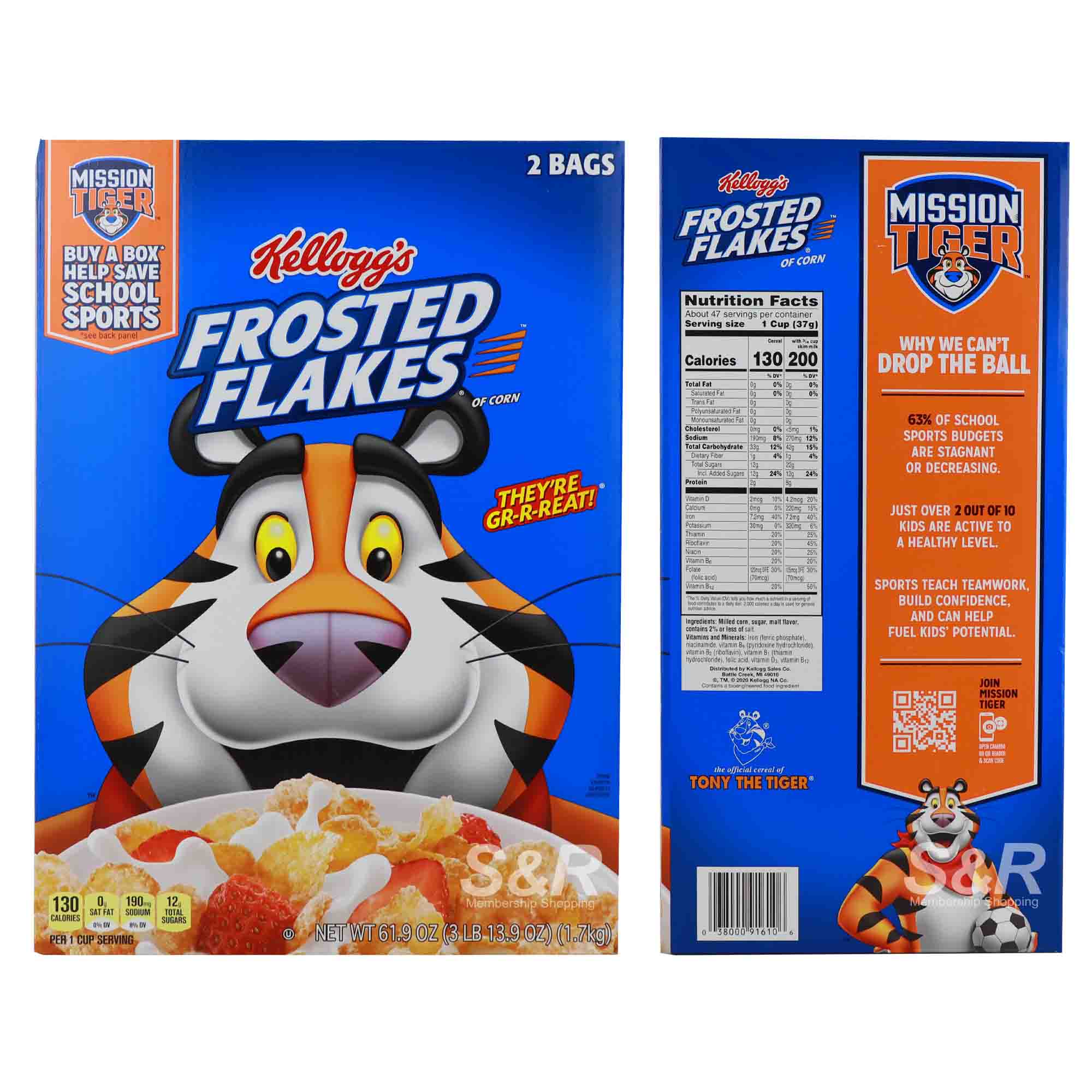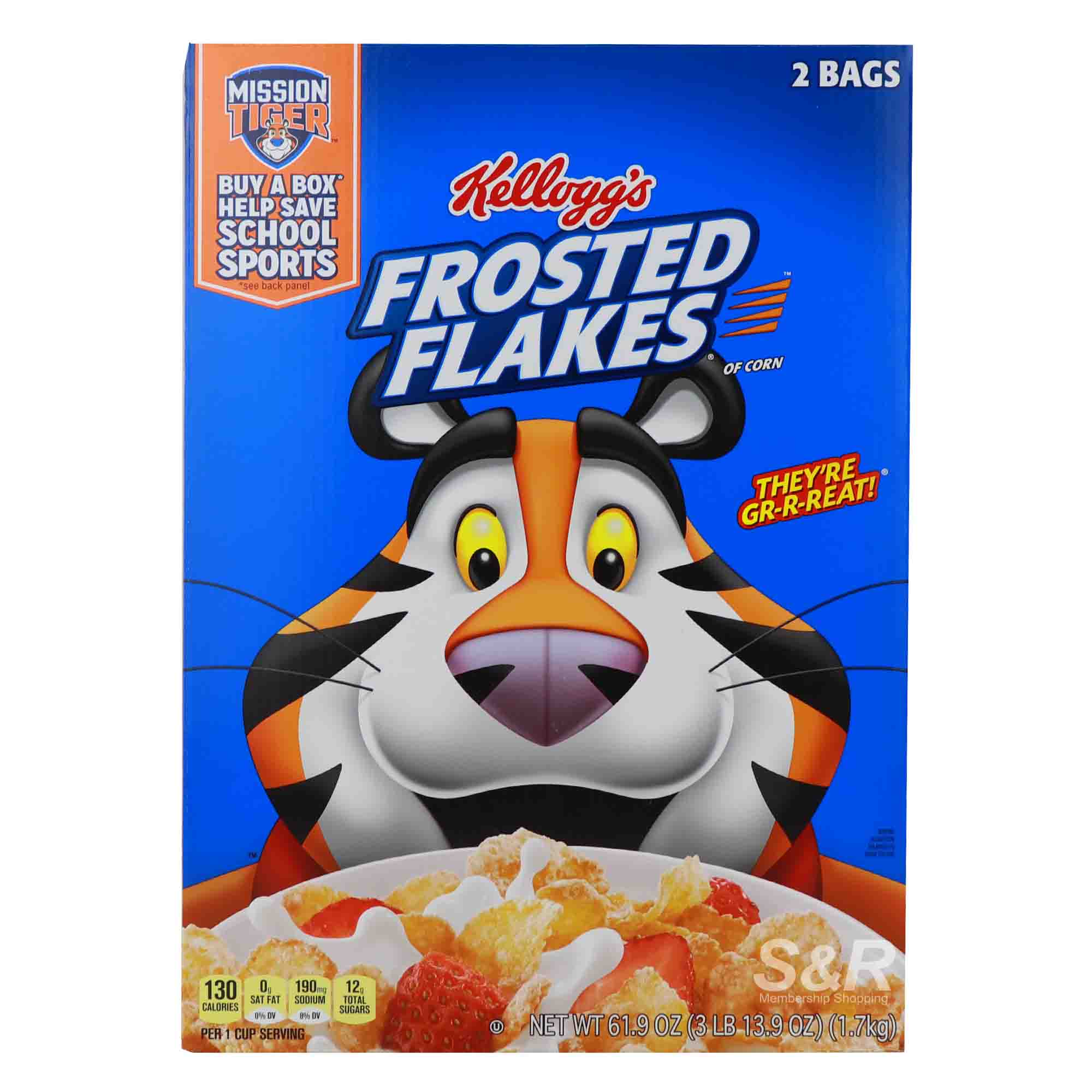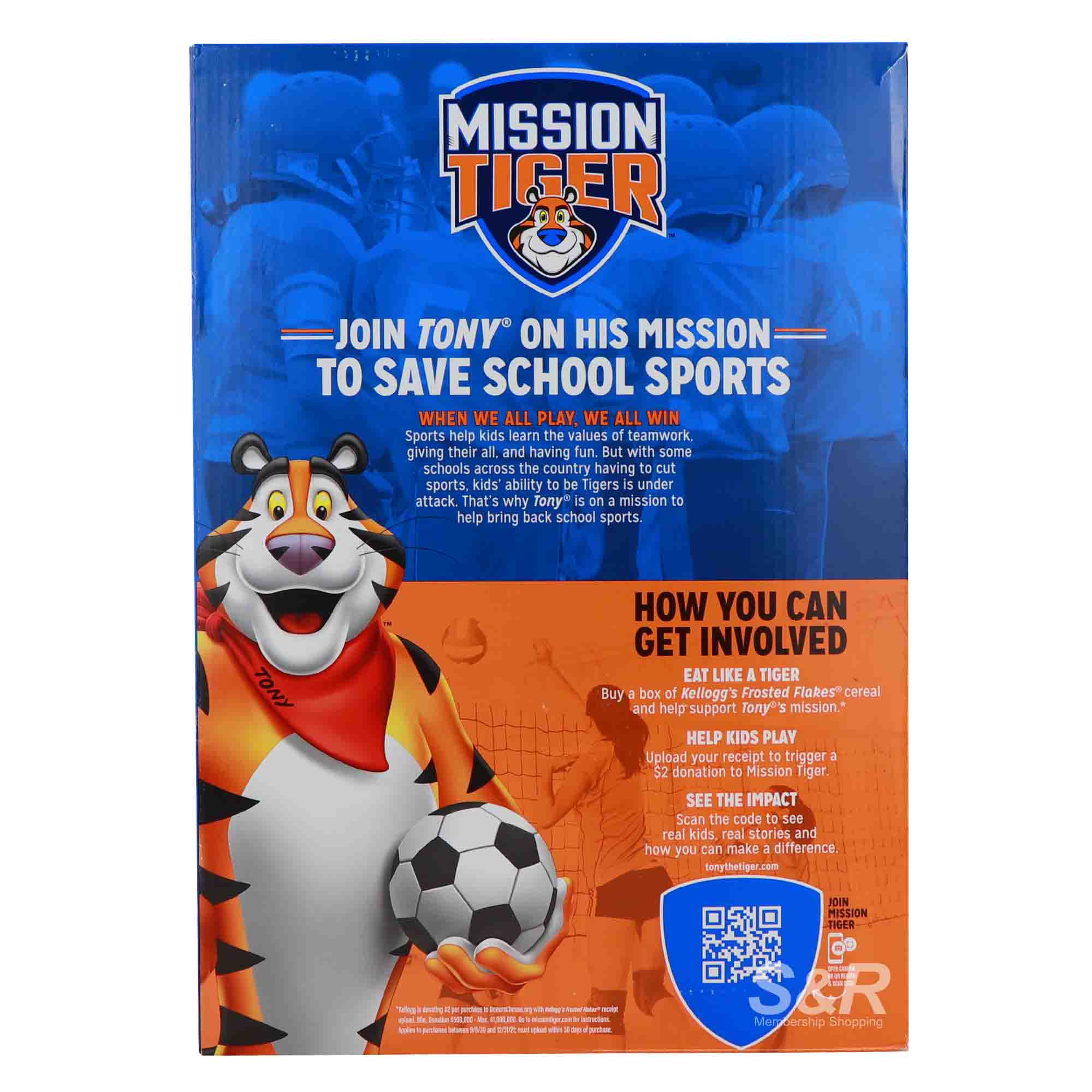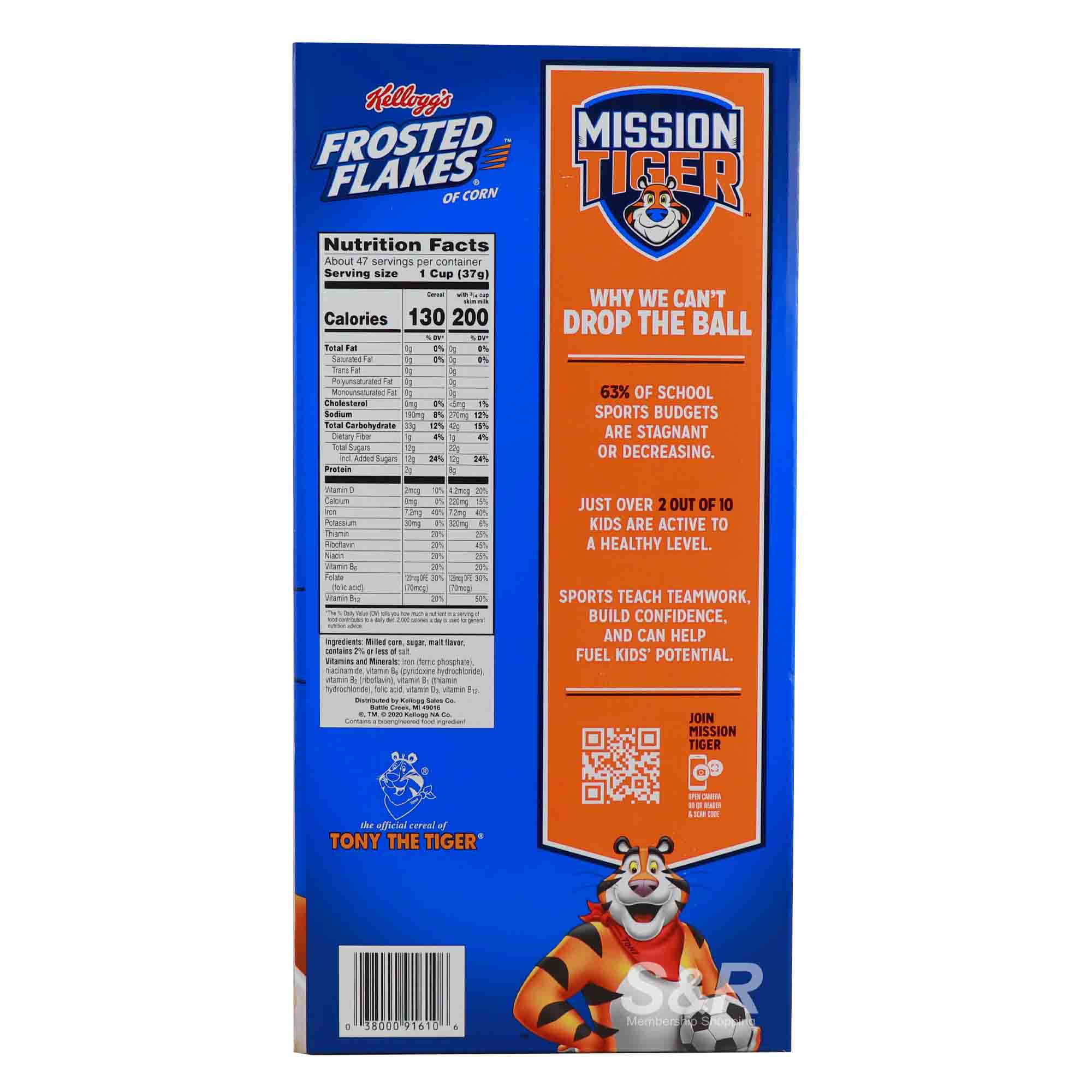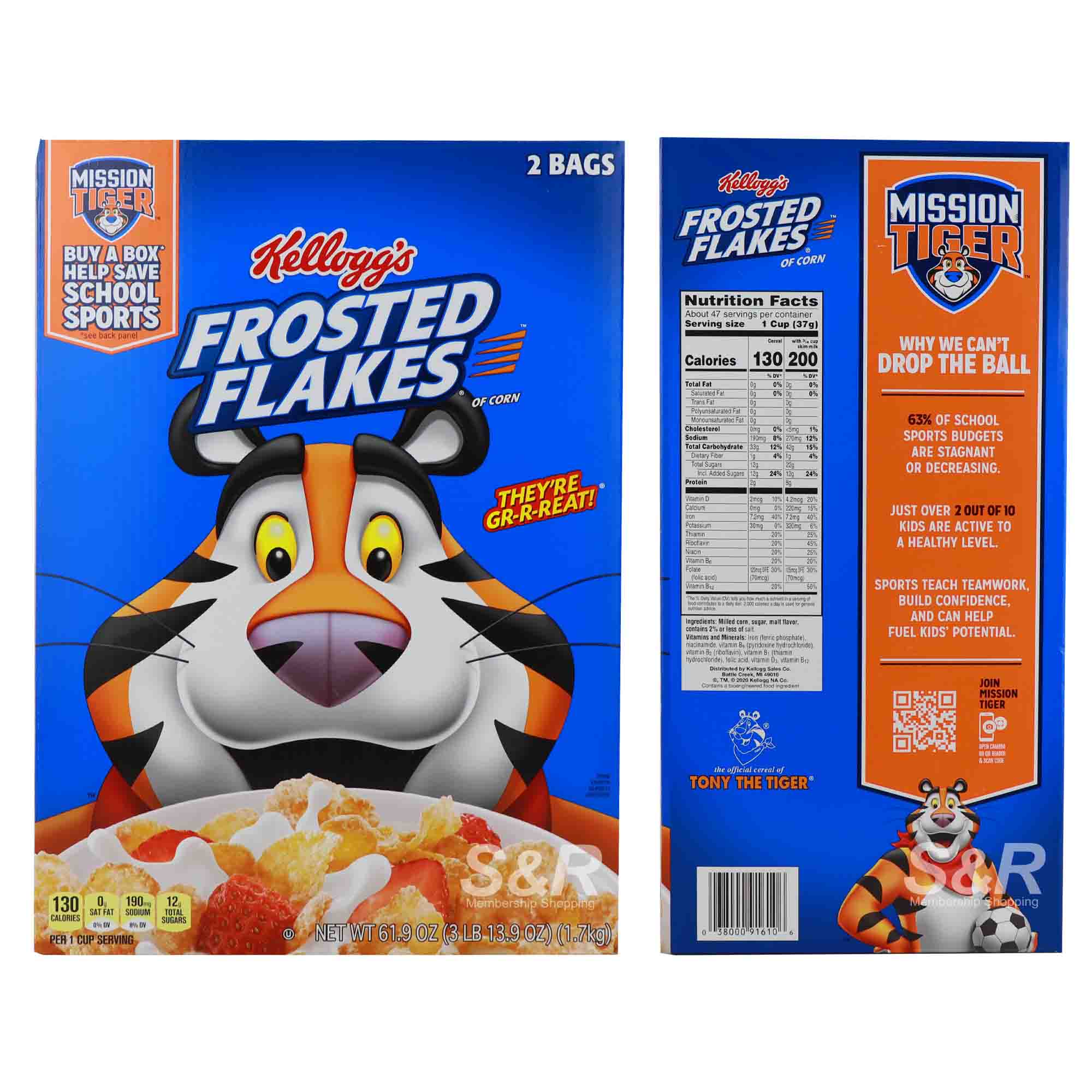 Kellogg's Frosted Flakes of Corn 1.7kg
Features:
Multi-pack (2 bags)
Corn Flakes Cereal in 1 box packaging
47 servings per container
Contains milled corn, sugar, malt flavor, and less salt
130 calories per 1 cup serving
Actual Weight: 2 KGs
Product Dimensions: 9 x 6.5 x 13
---
Start the day with a cereal that makes you active and alive.

Join Tony the Tiger and get ready to be energized by eating Kellogg's Frosted Flakes. A crunchy sweetened frosted corn flakes pack with different sources of vitamins and minerals.

They're GR-R-REAT.

Consume upon opening.

Store in a dry, cool place.

Store inside a tightly sealed container.

Check expiration date before consuming.