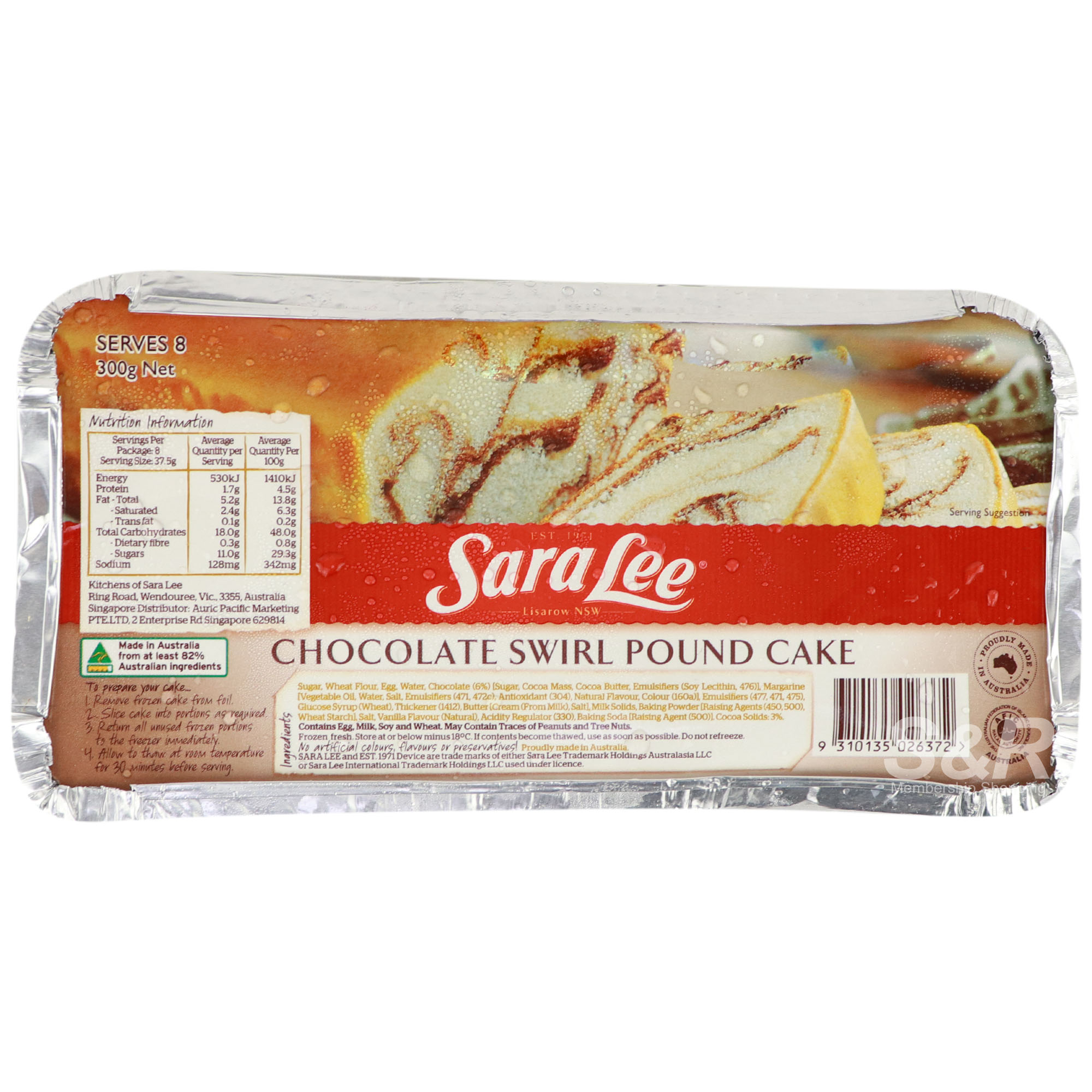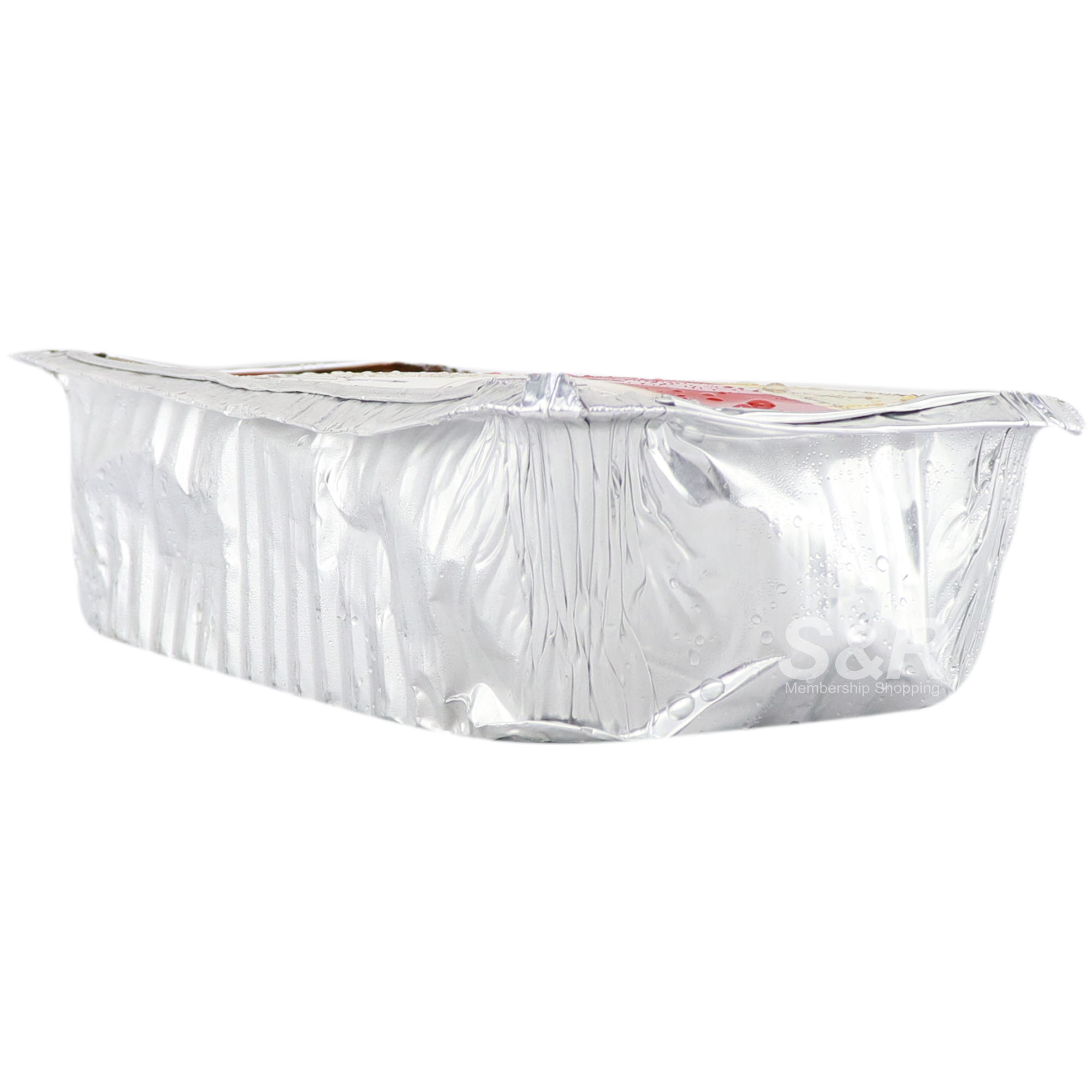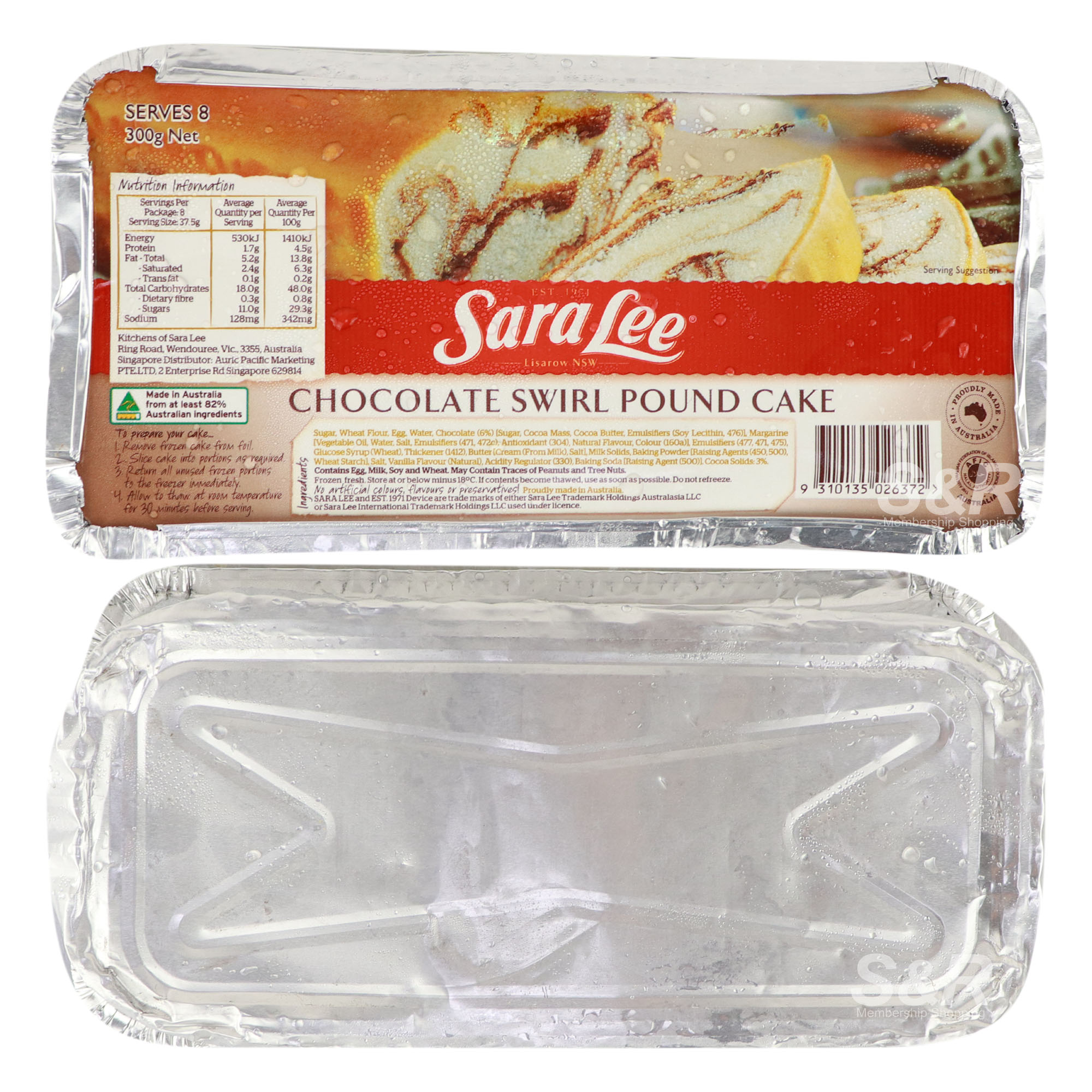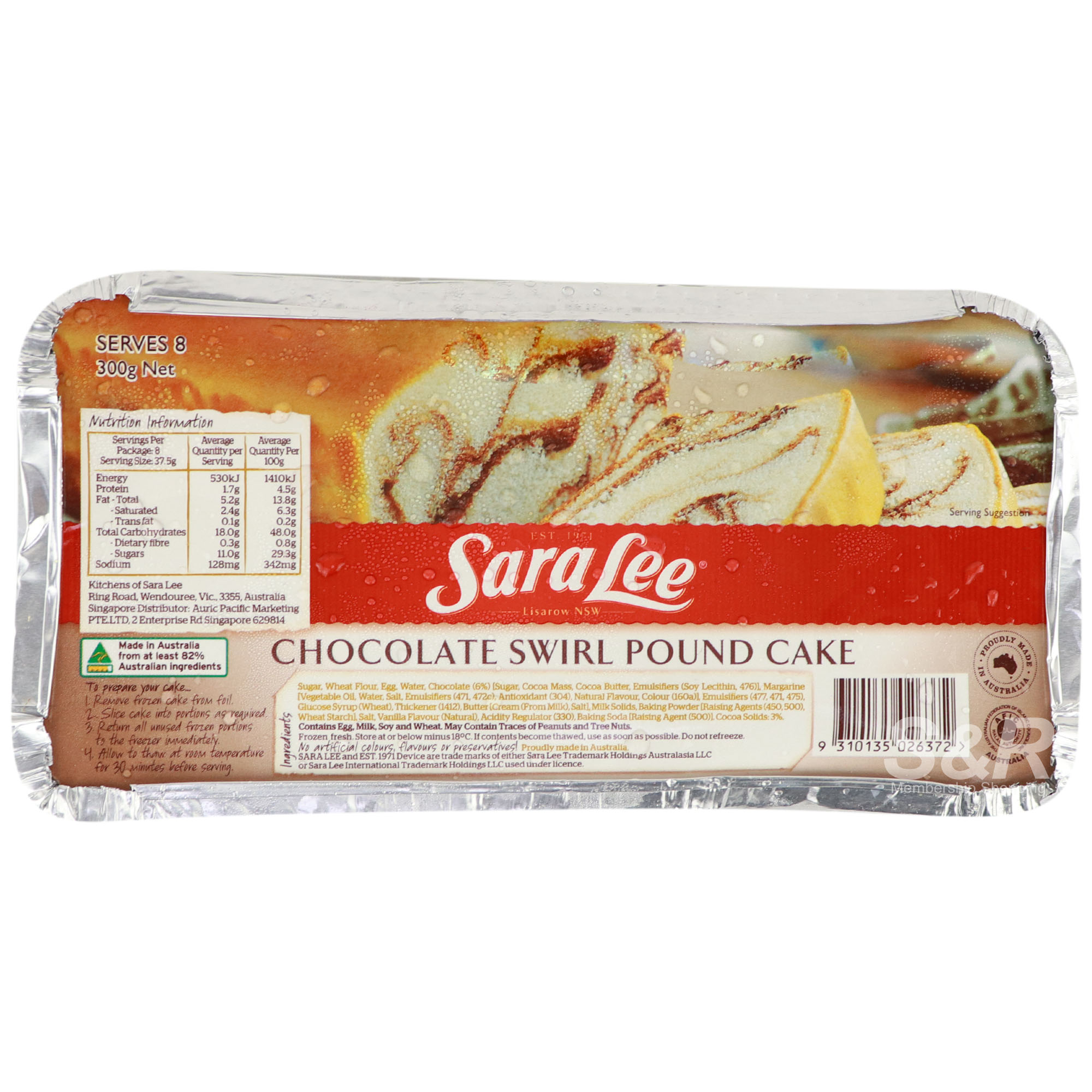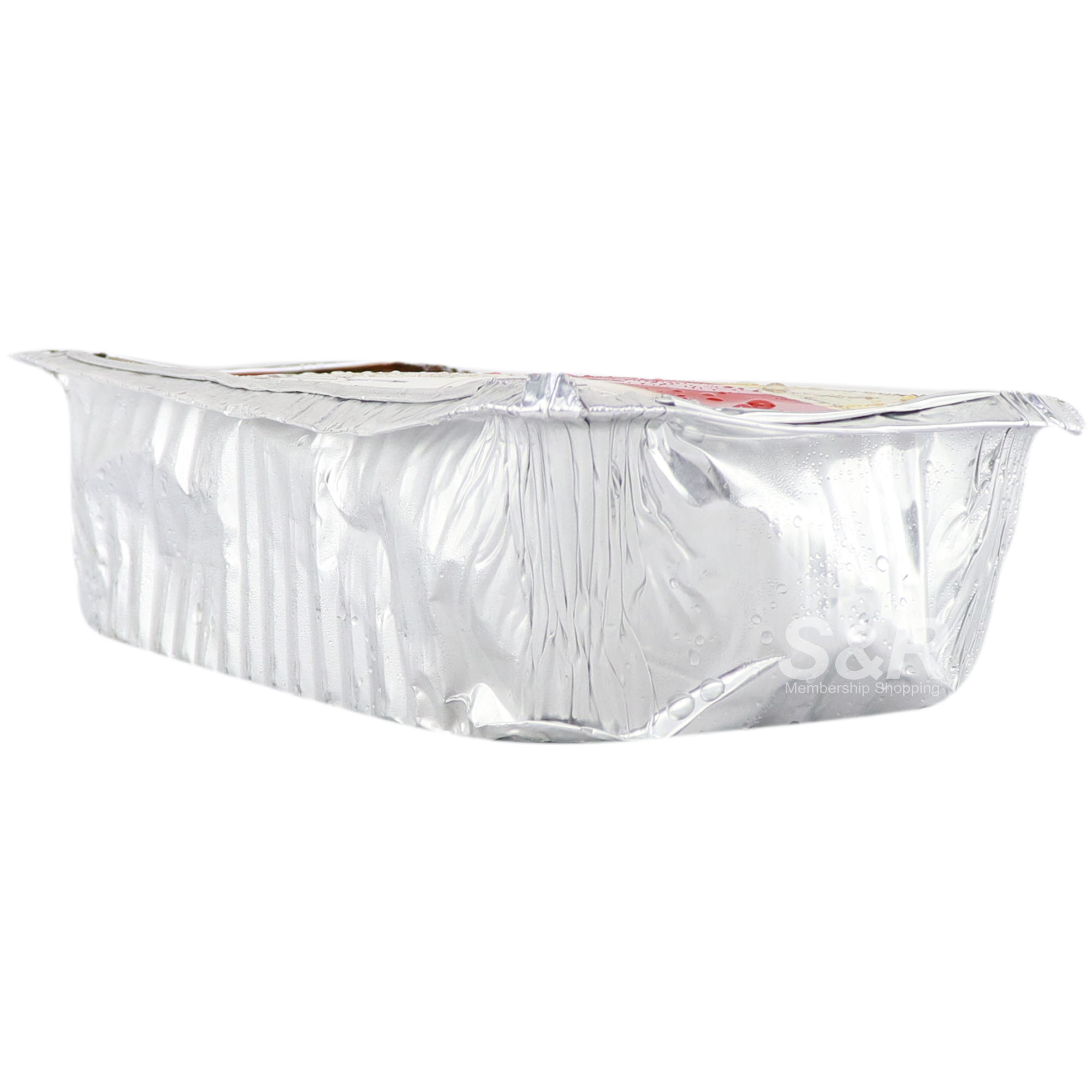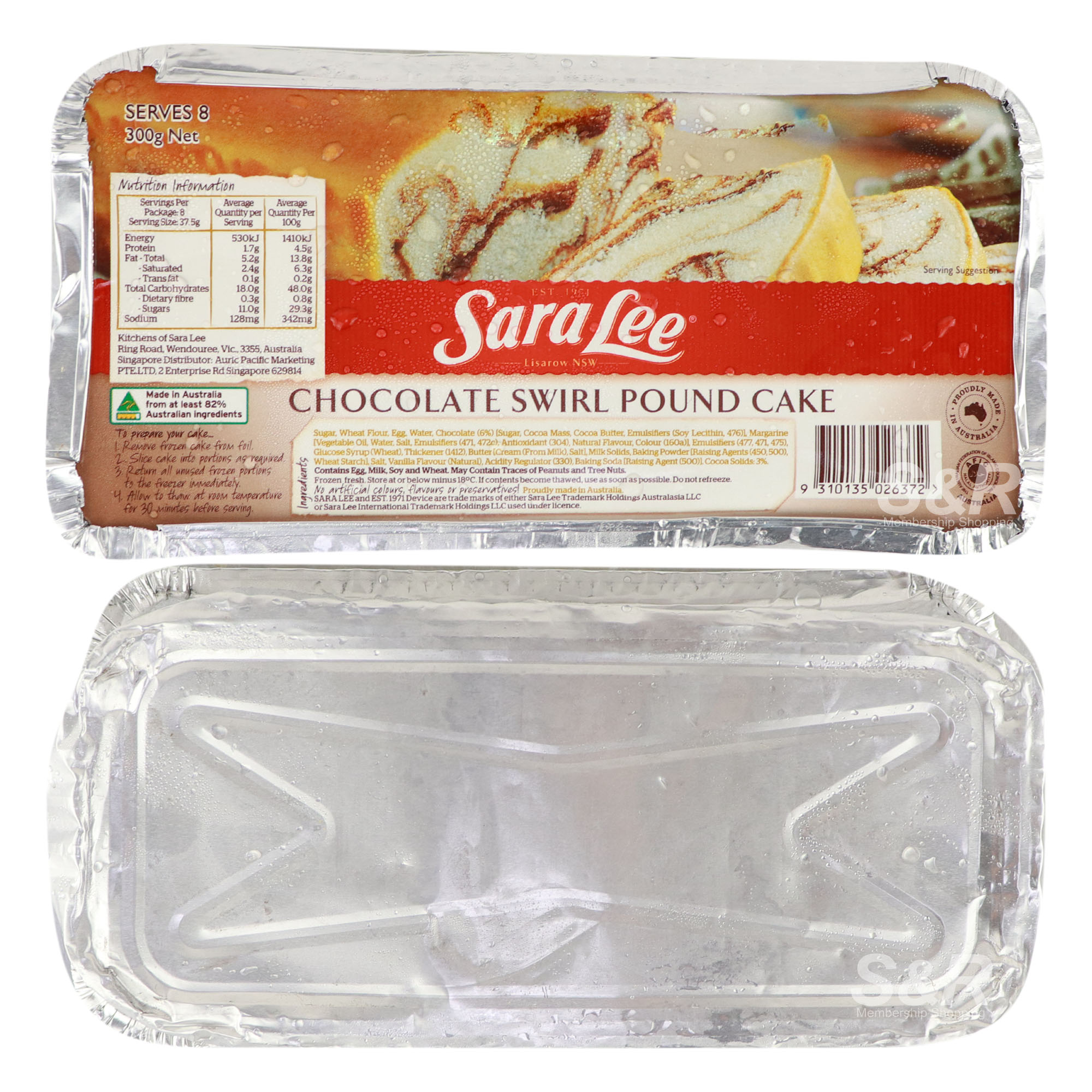 Sara Lee Chocolate Swirl Pound Cake 300g
Features:
Single Item
Frozen and Ready-to-eat Pound Cake in 1 foil packaging
Soft, luscious, velvety, melt-in-your-mouth texture
Chocolate Swirl flavor
Product of Australia
Actual Weight: 0.33 KGs
Product Dimensions: 8.5 x 2 x 4.5
---
Ever had newly baked pound cake from your favorite cake shop, but you had to always go out? Okay, let's say you're already enjoying your pound cake all by yourself or with some friends. But do you ever remember your family members at home who might have not tasted pound cake yet? Don't worry, we won't pique your conscience anymore. Good thing we have Sara Lee Chocolate Swirl Pound Cake at the ready for you and the family.

Take home with you that soft, luscious, velvety, and melt-in-your-mouth chocolate pound cake goodness and surprise the family! Now, everyone's happy with Sara Lee Pound Cake!

Keep frozen. Refrigerate after opening.

Allergen information: Contains eggs, milk and wheat. May contain traces of soy, peanuts and tree nuts.