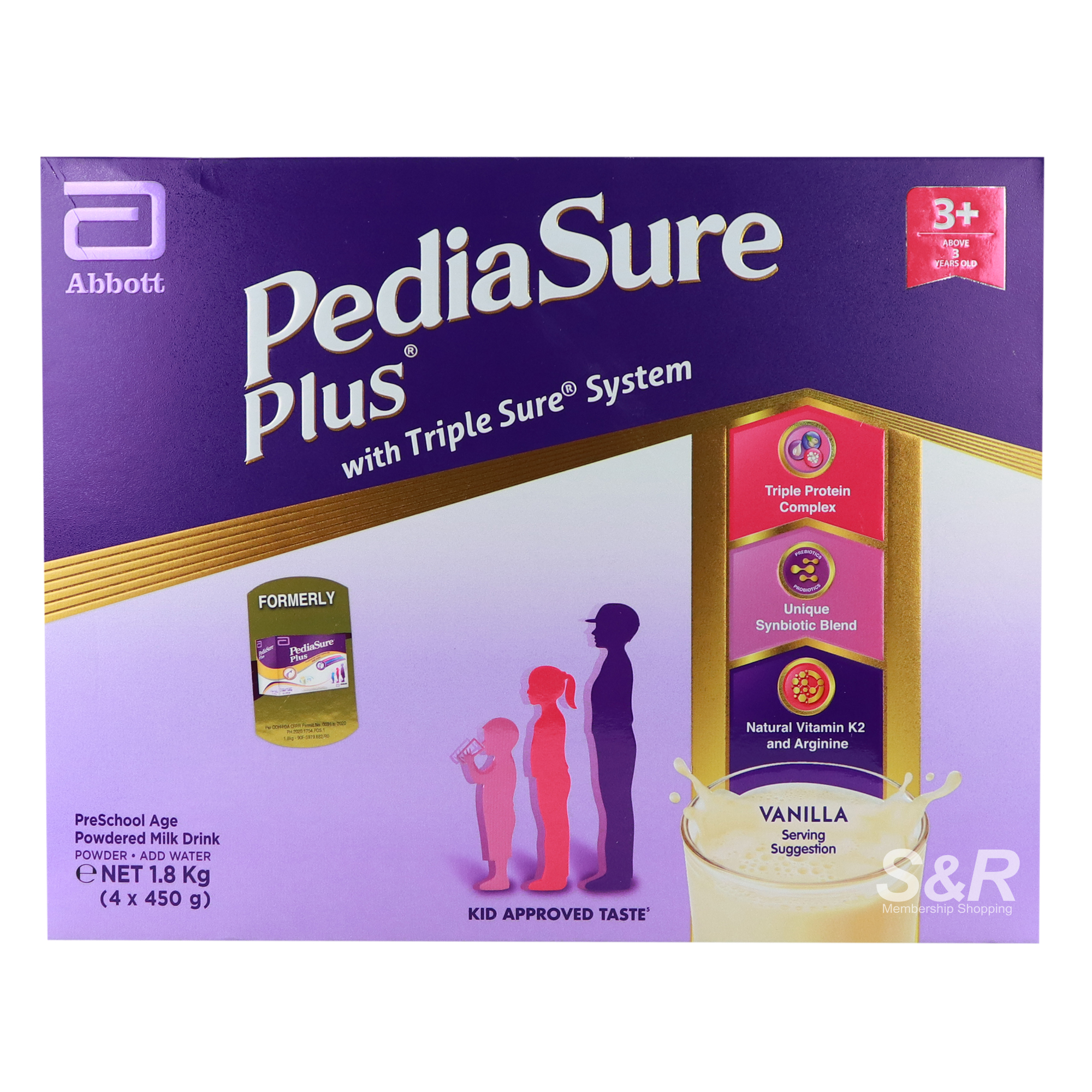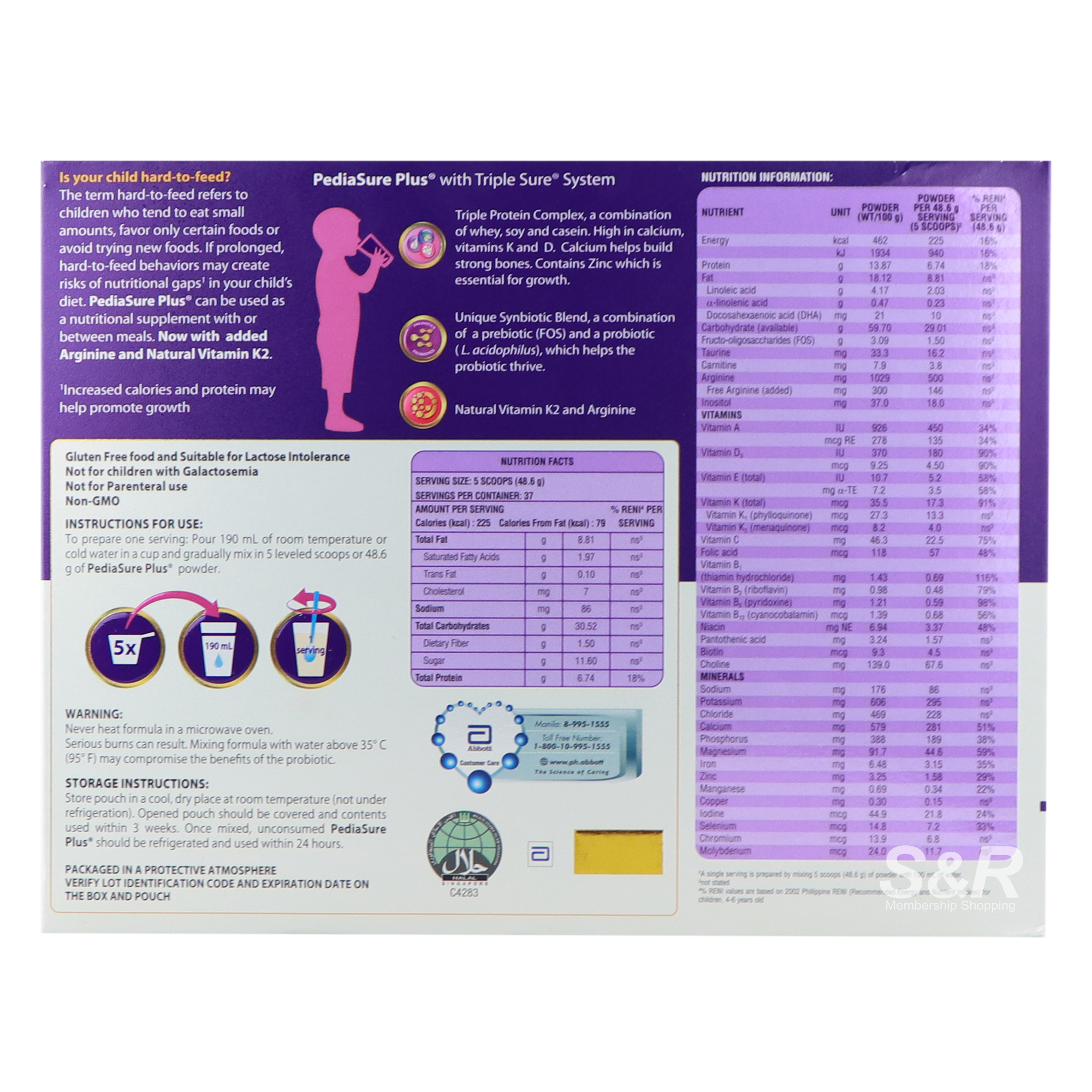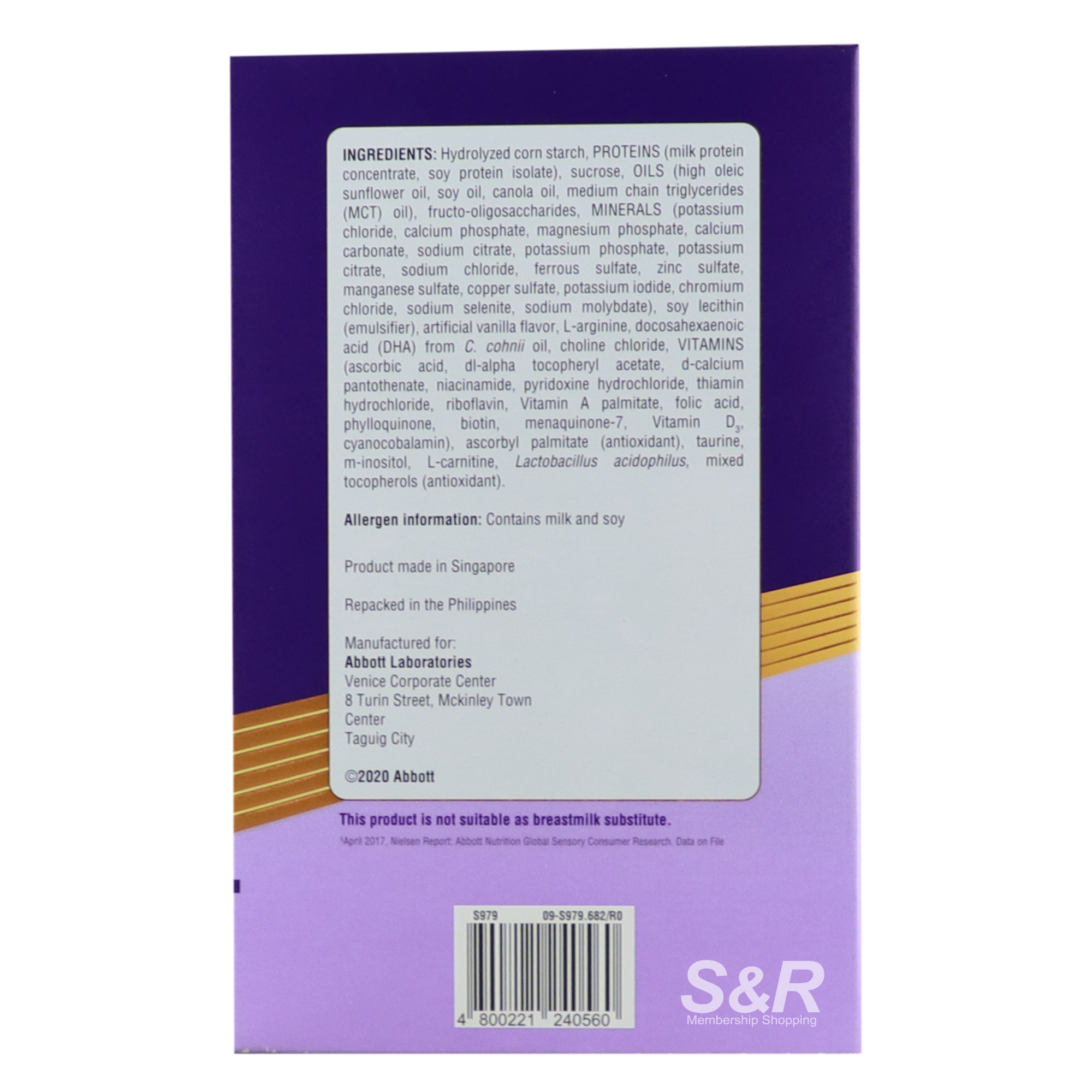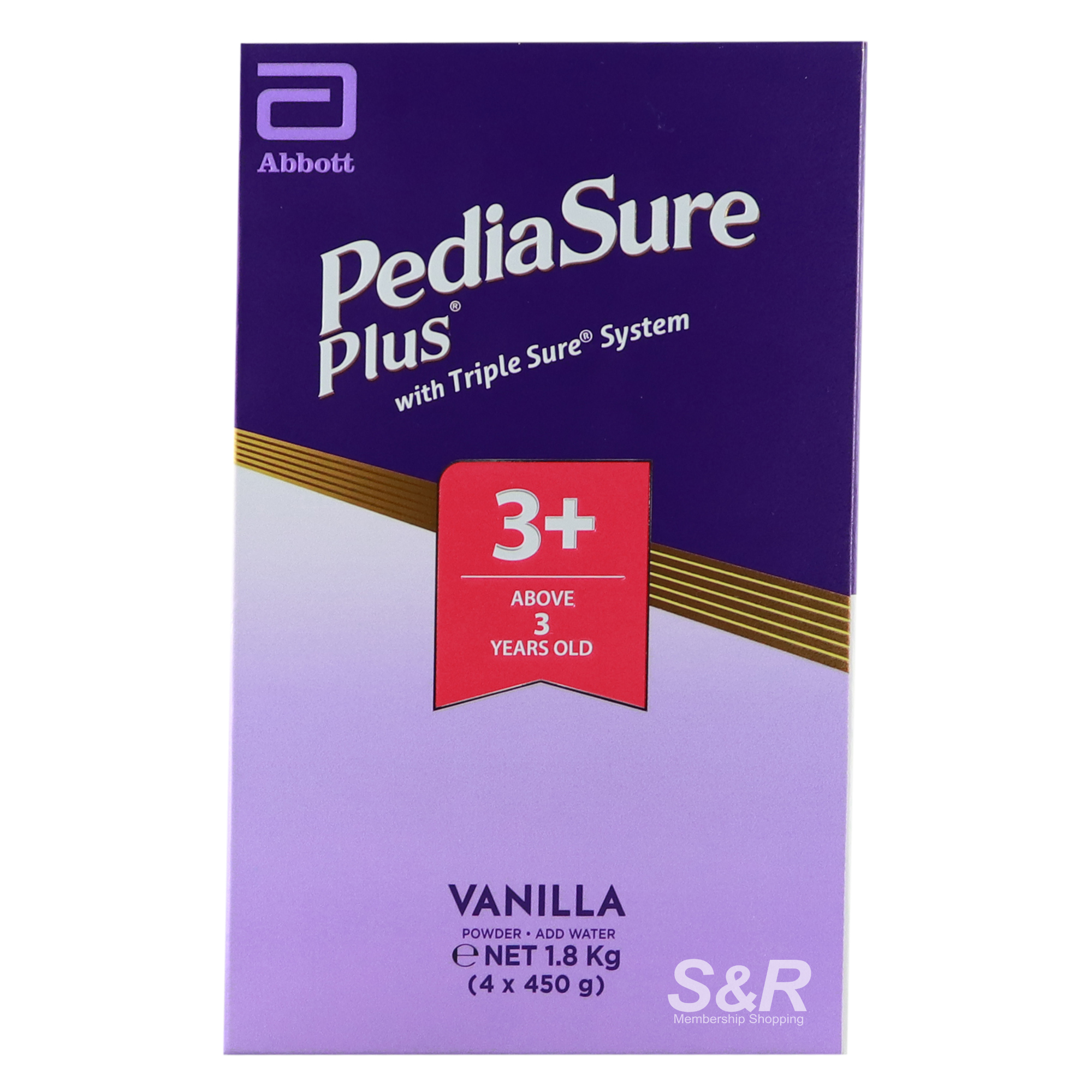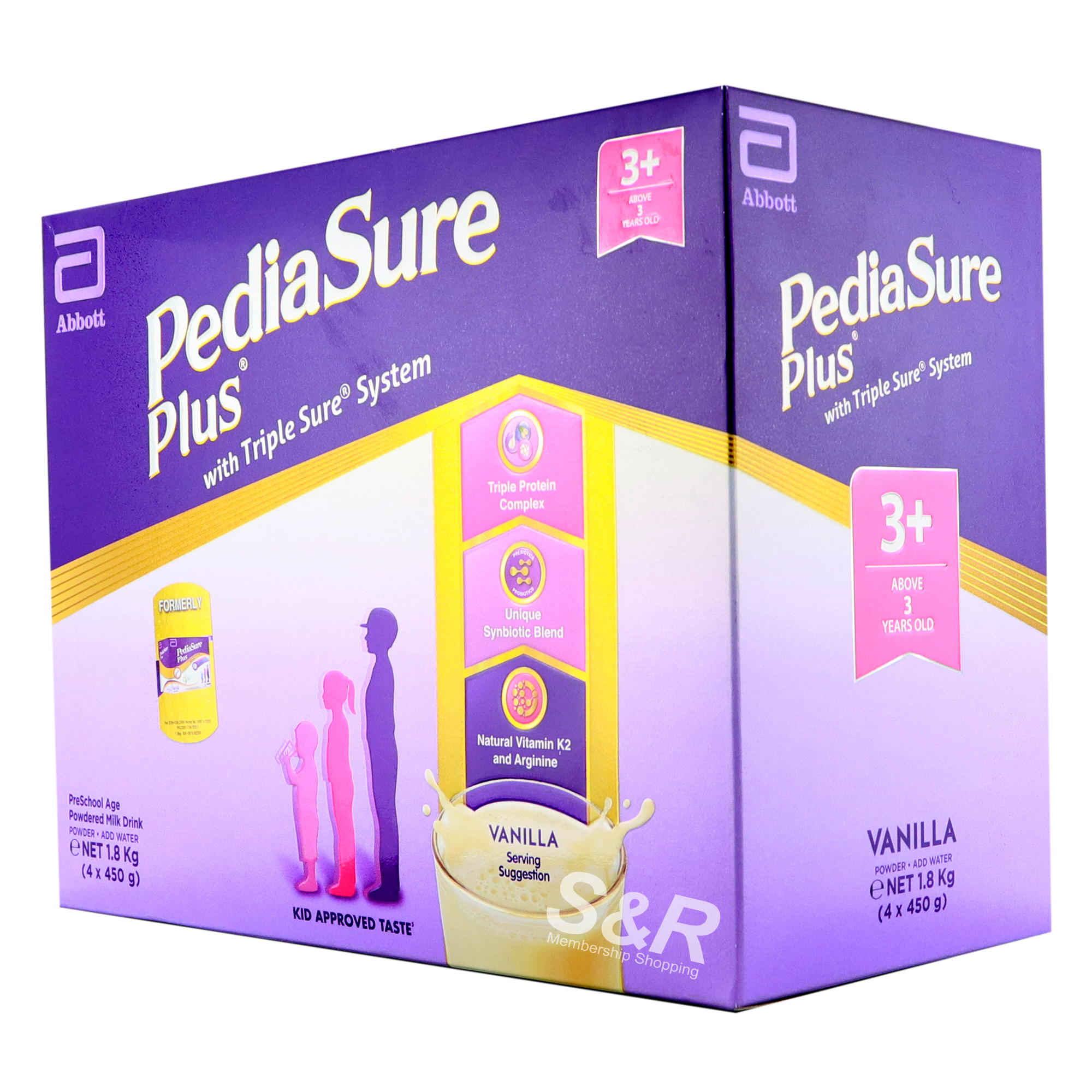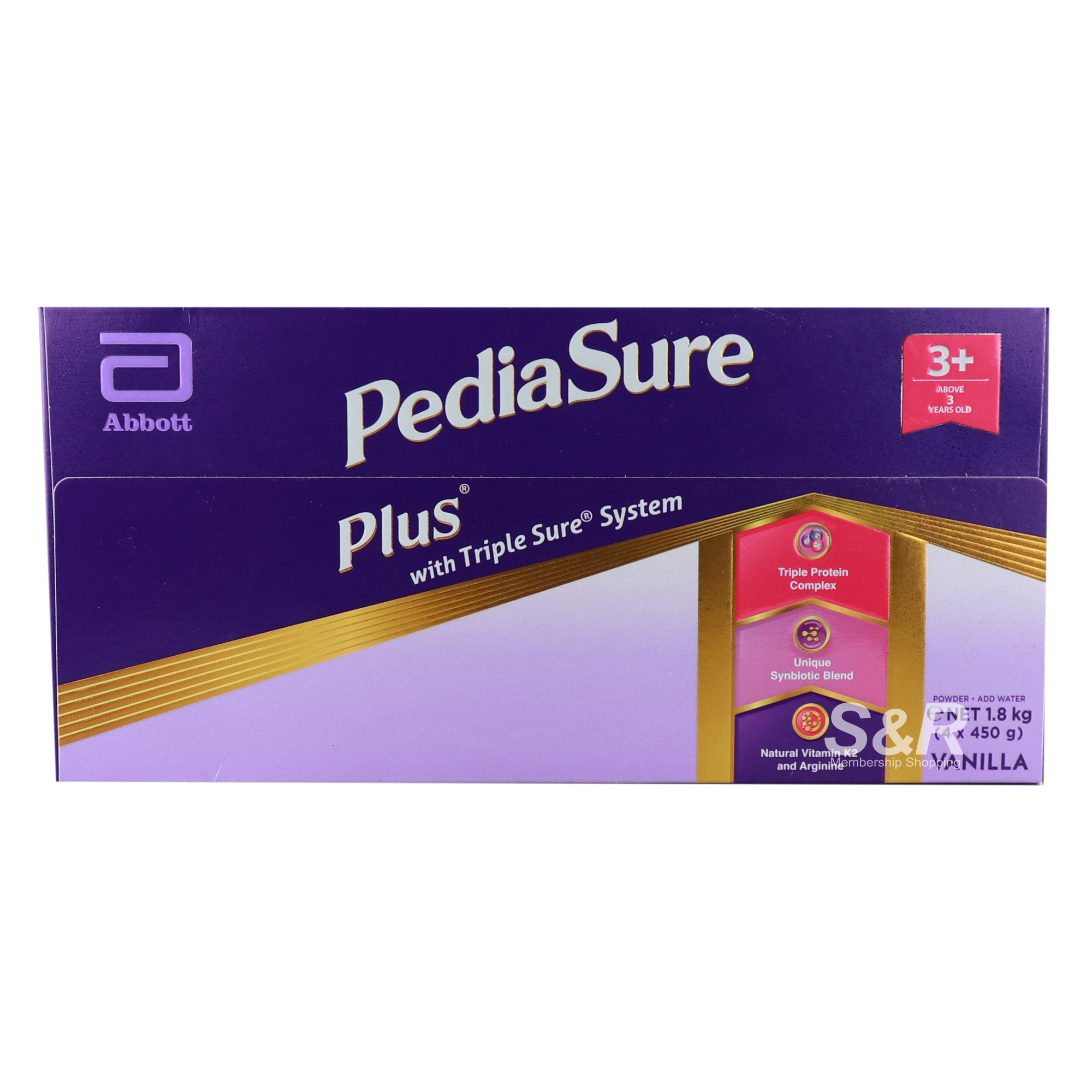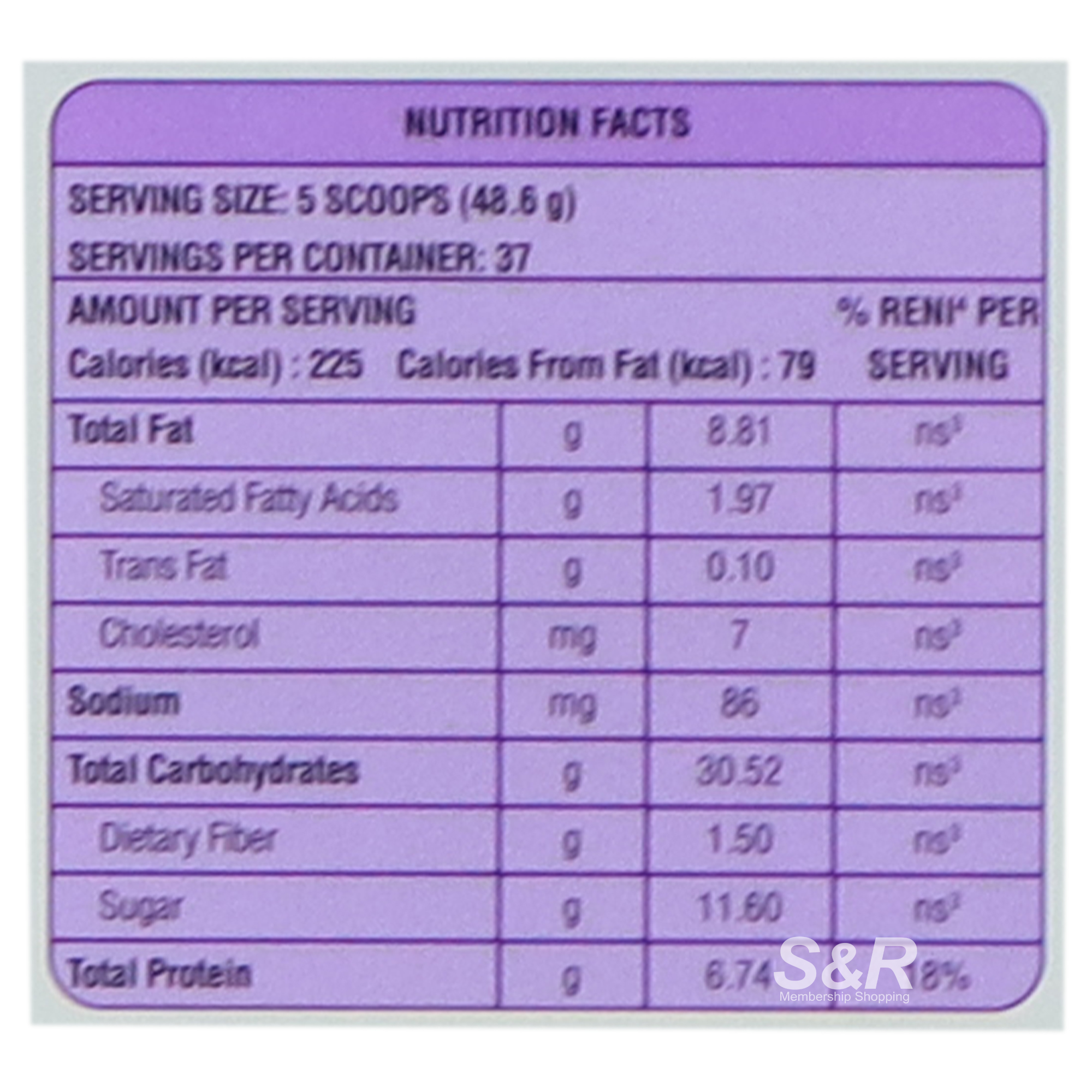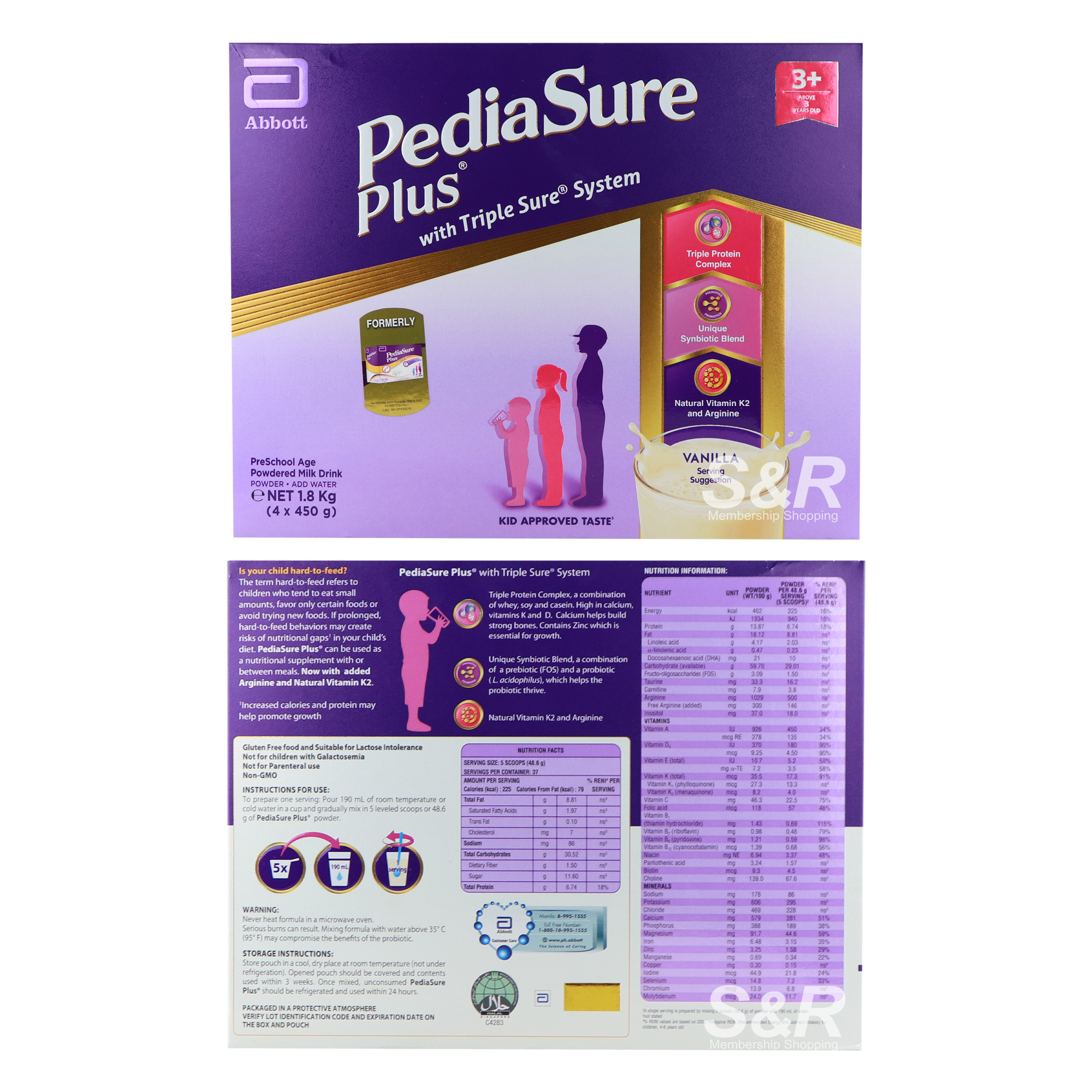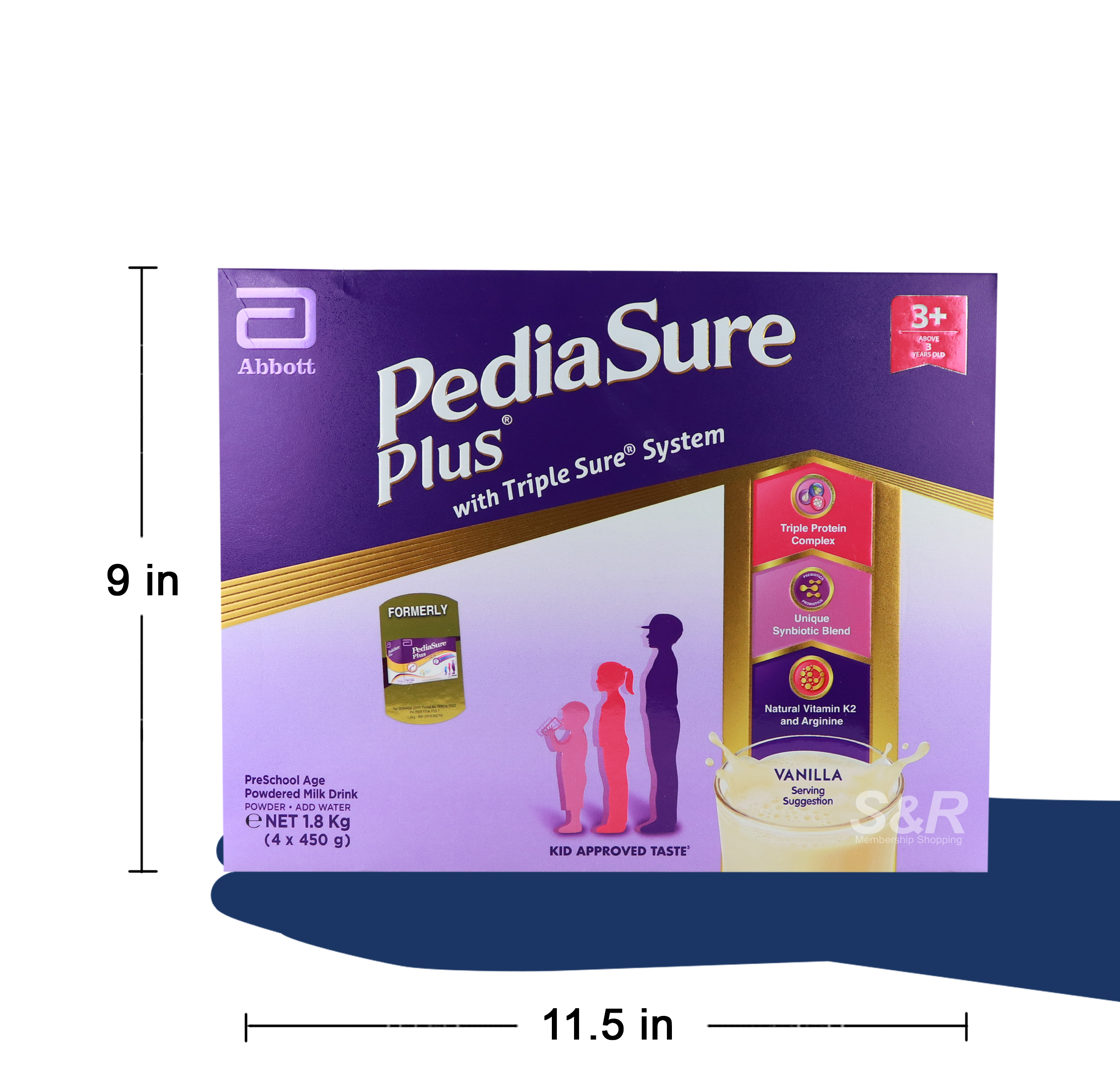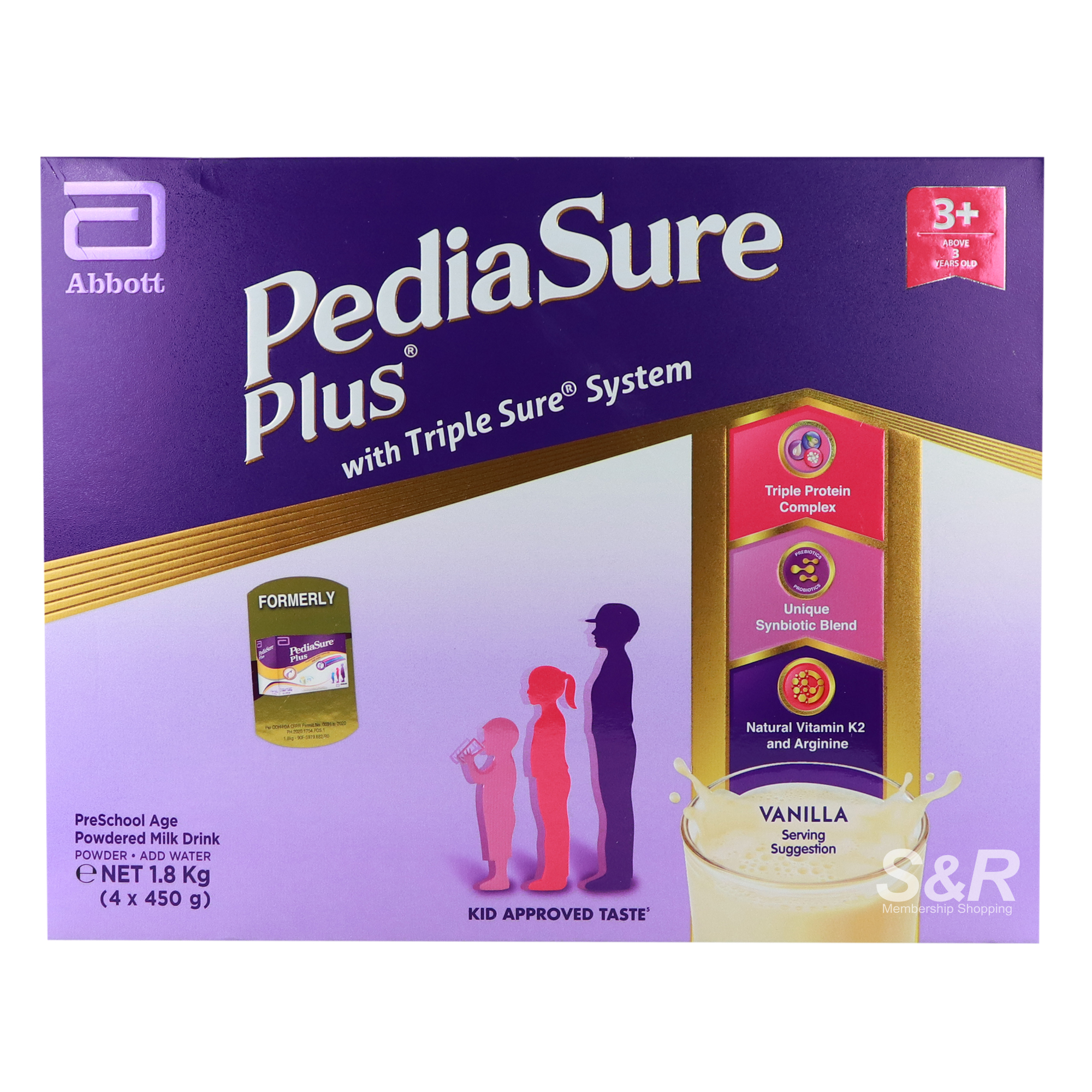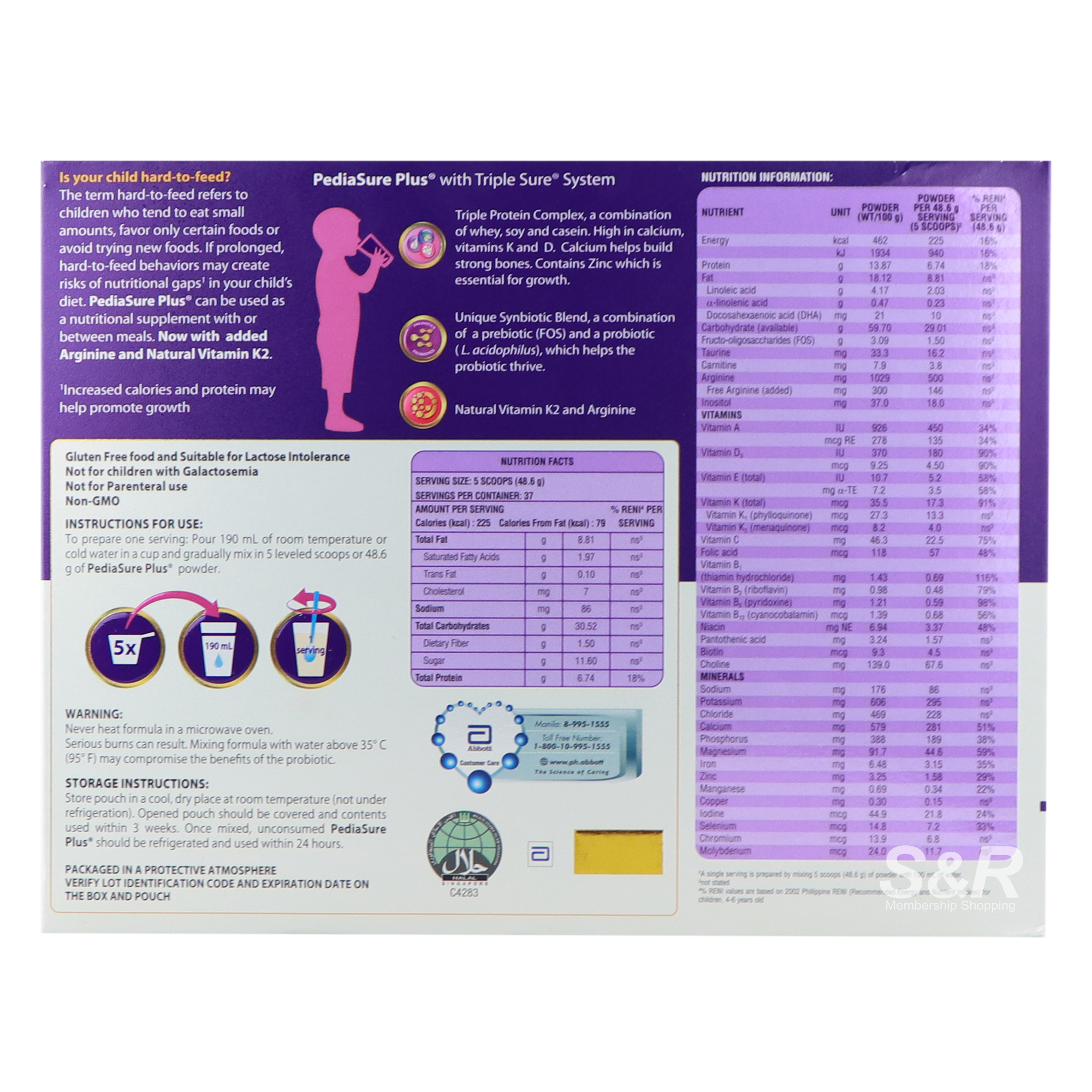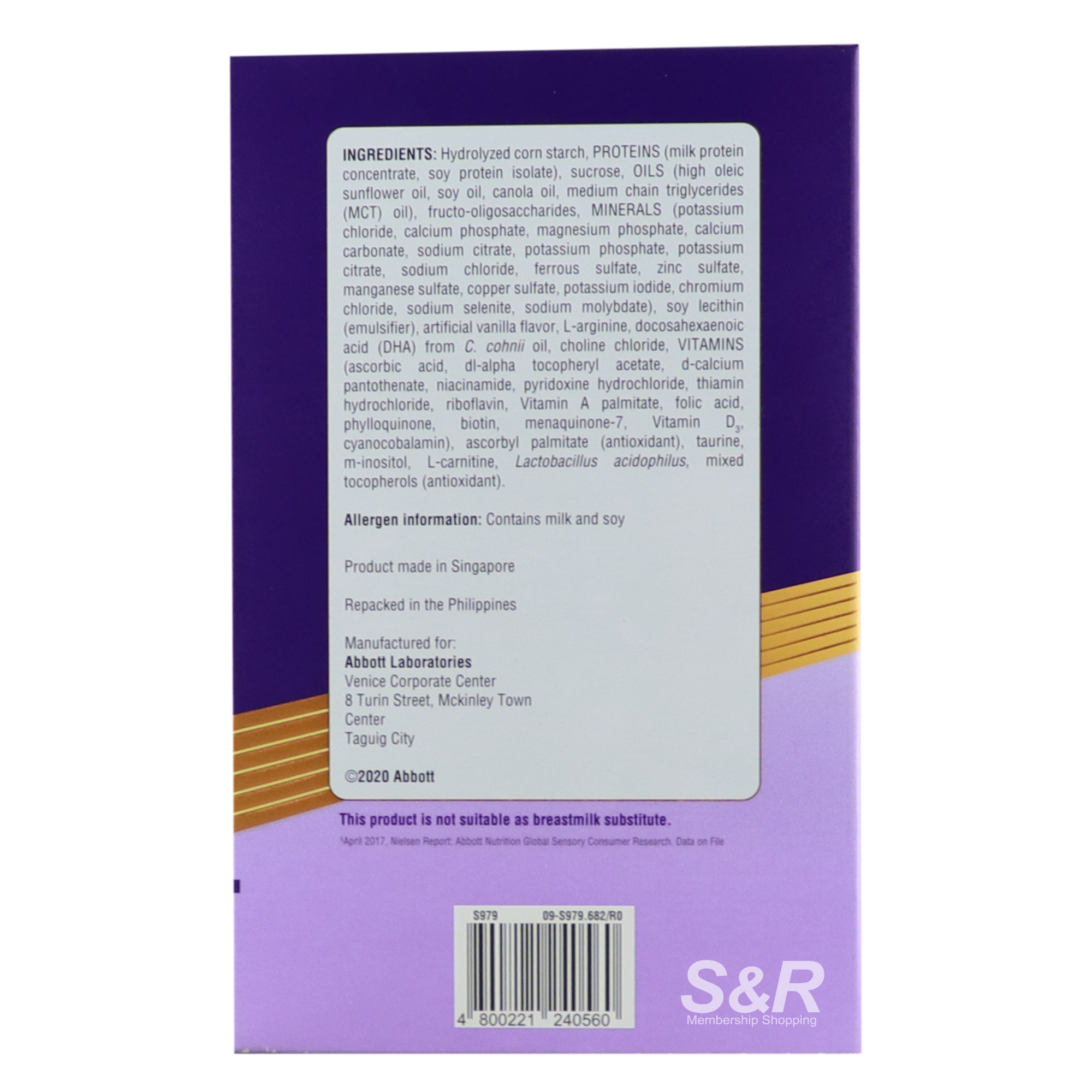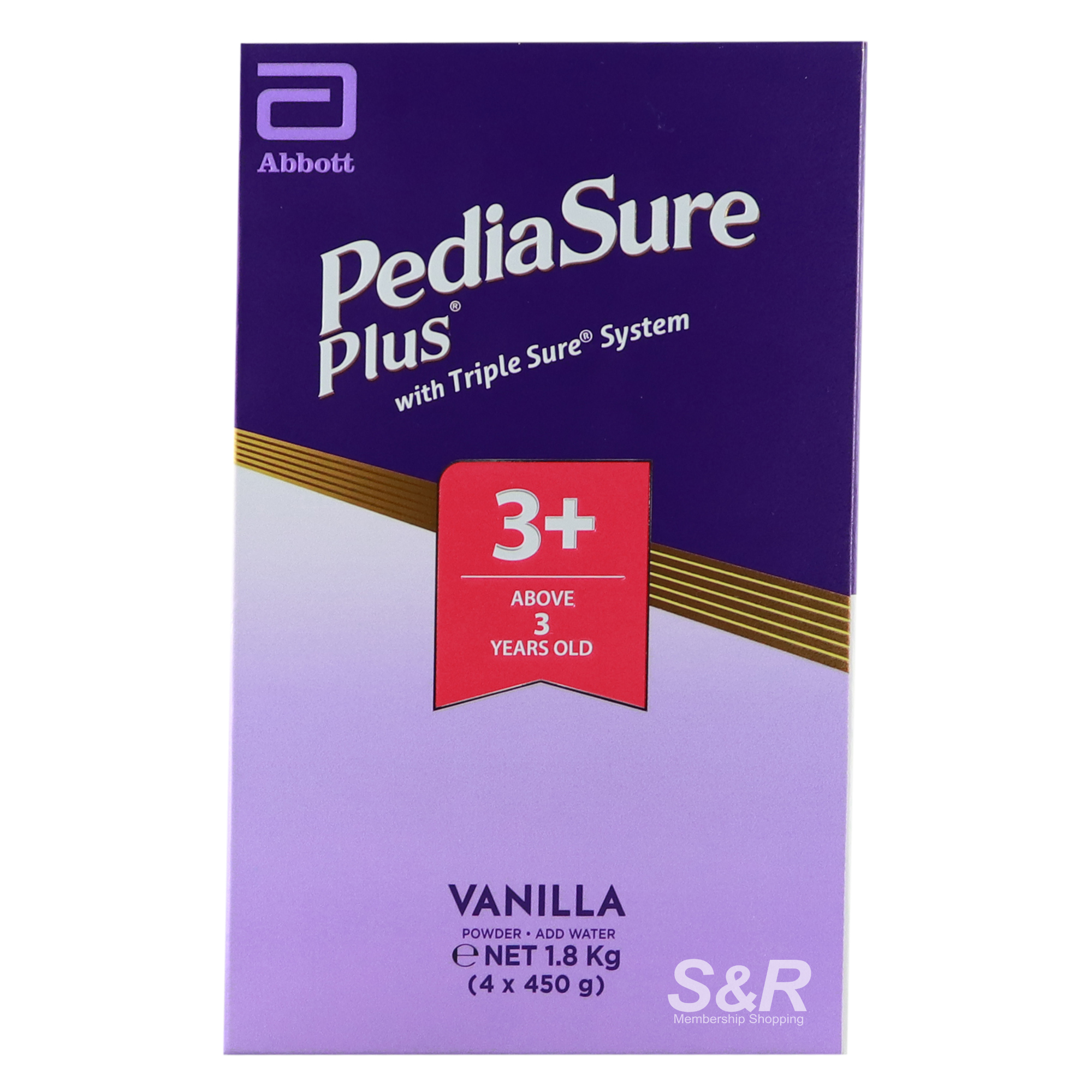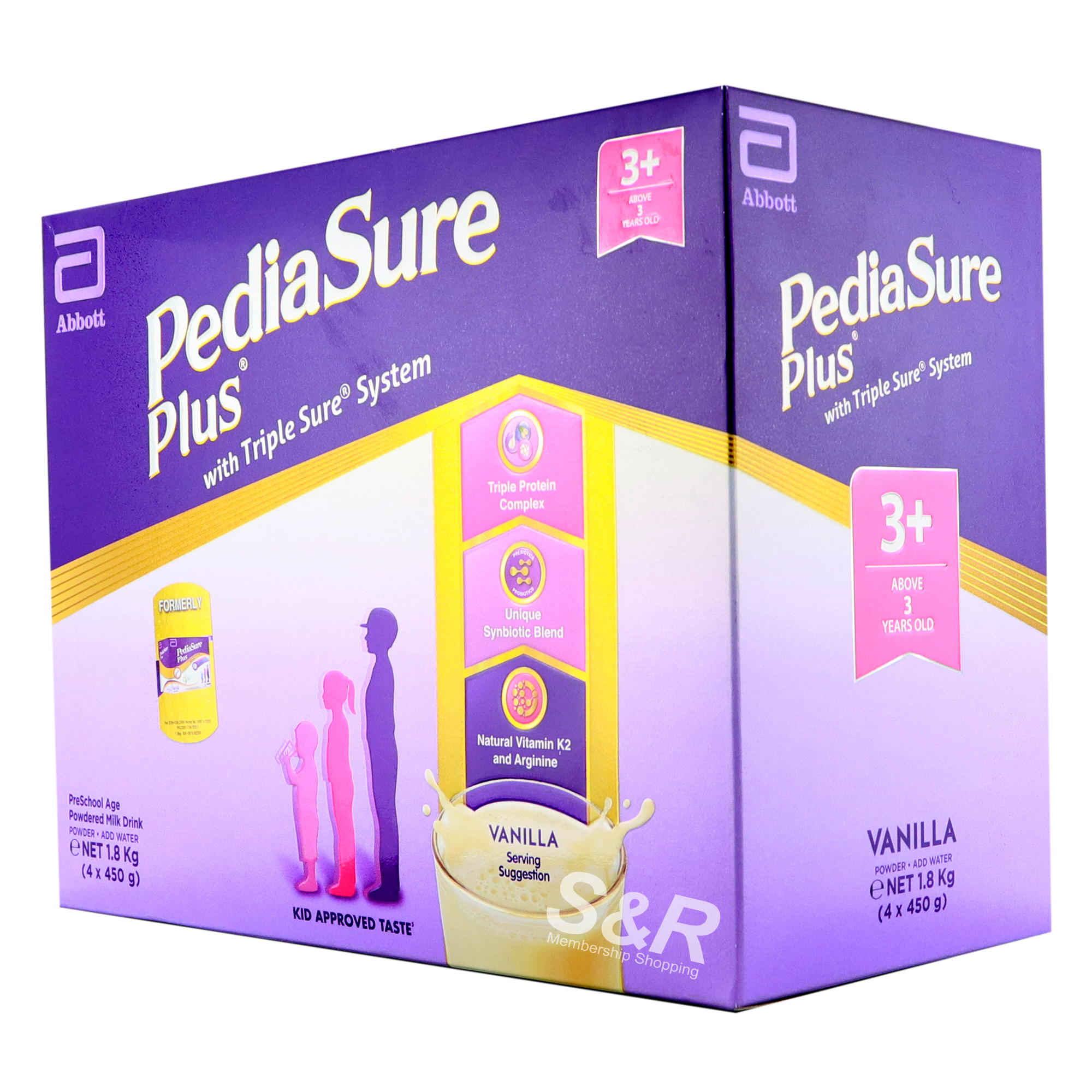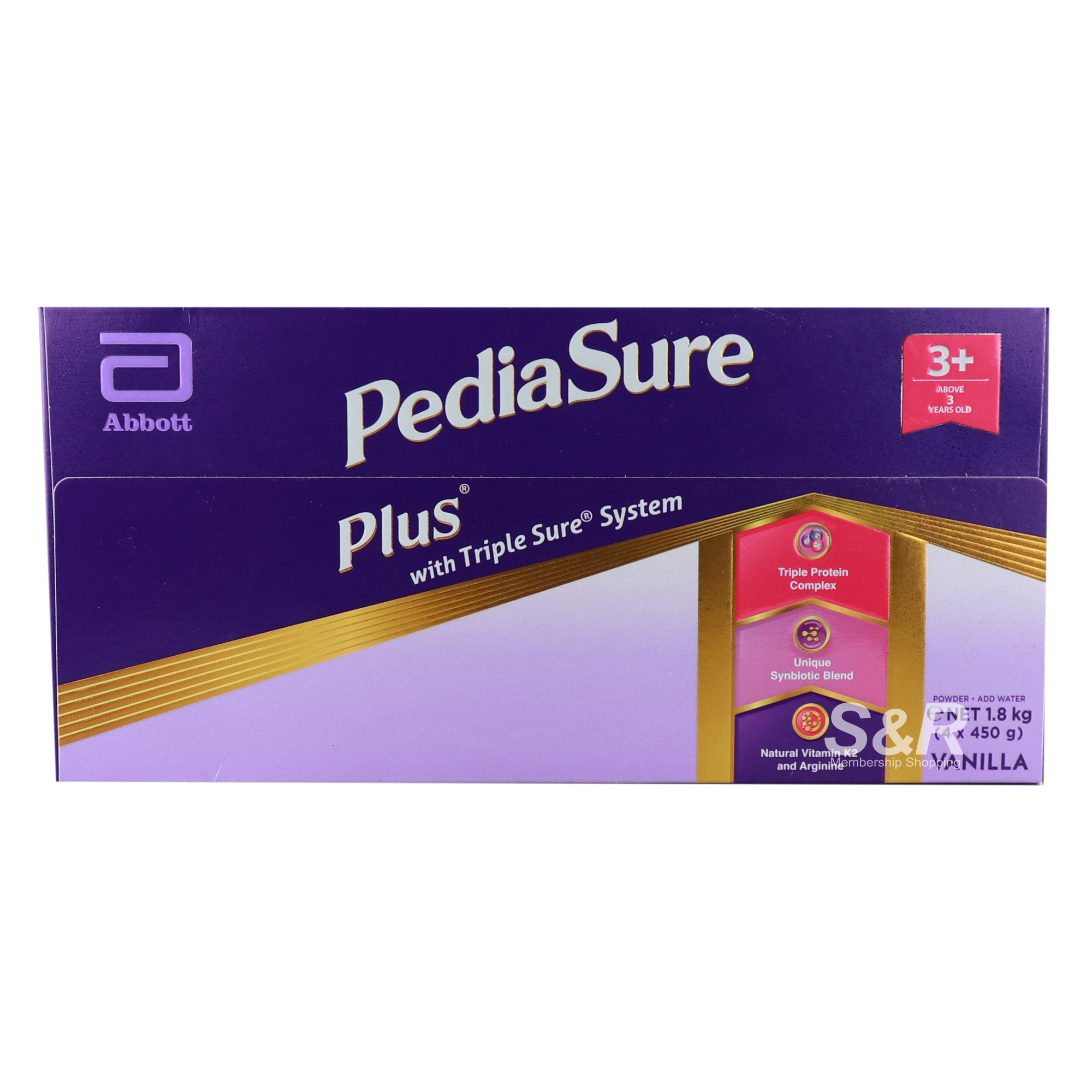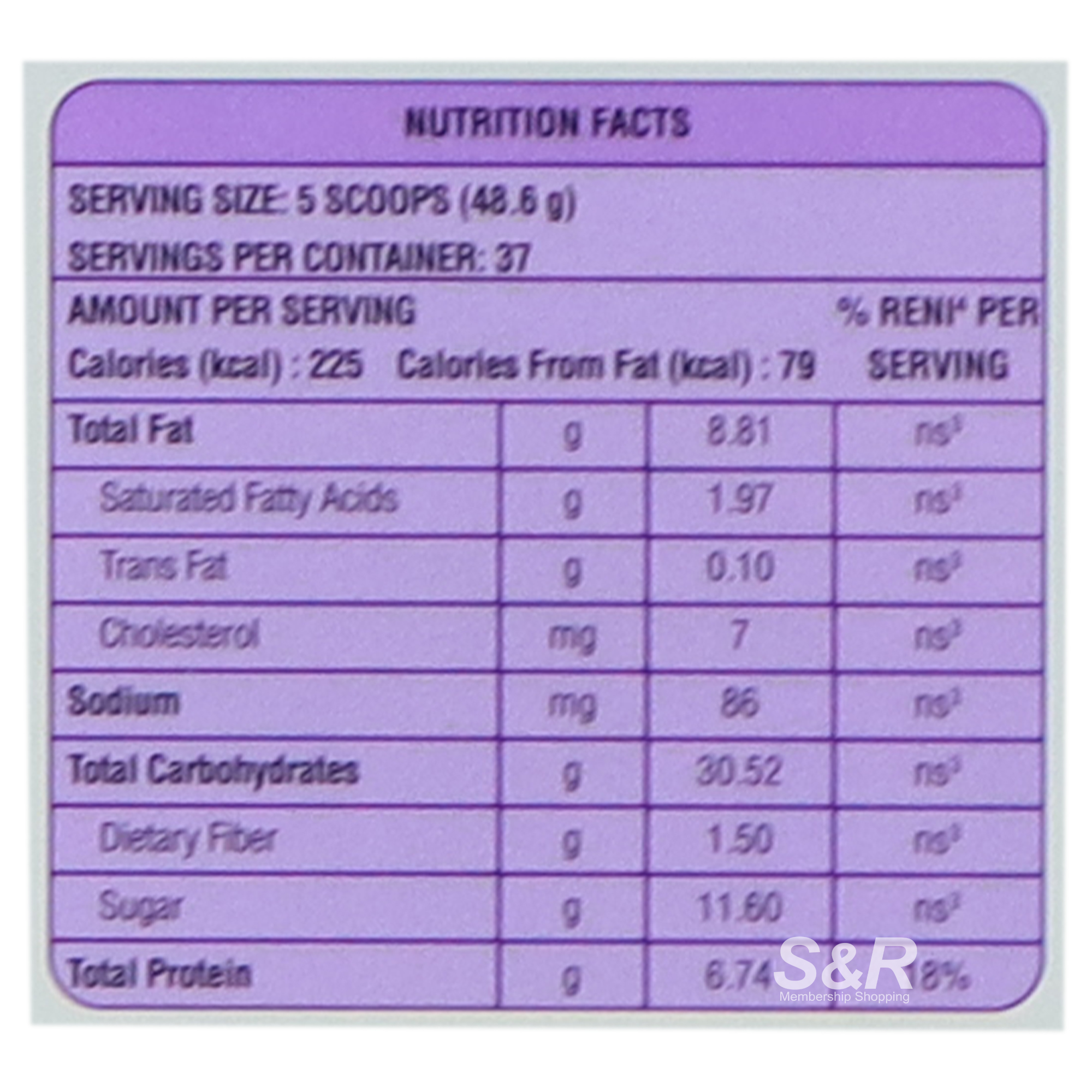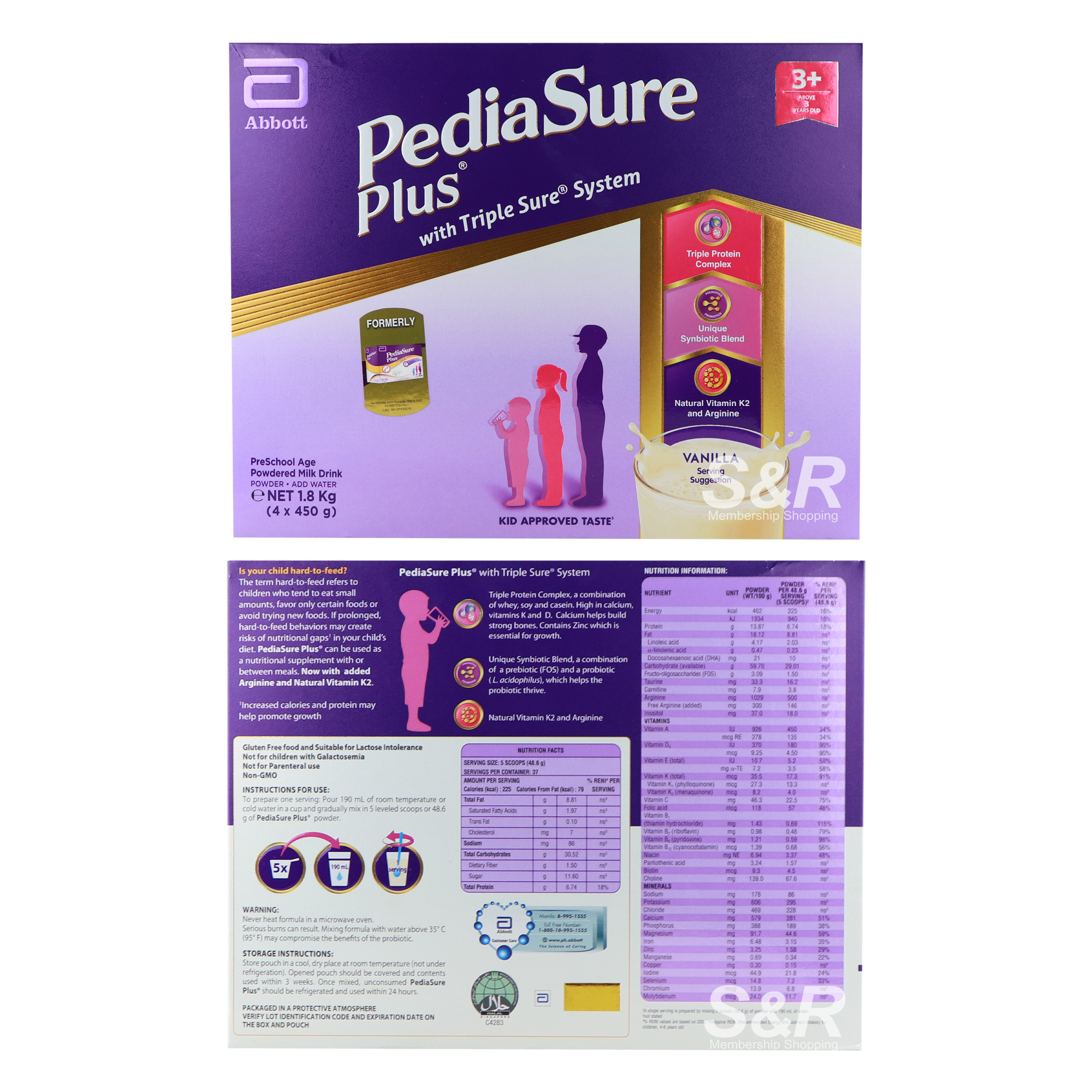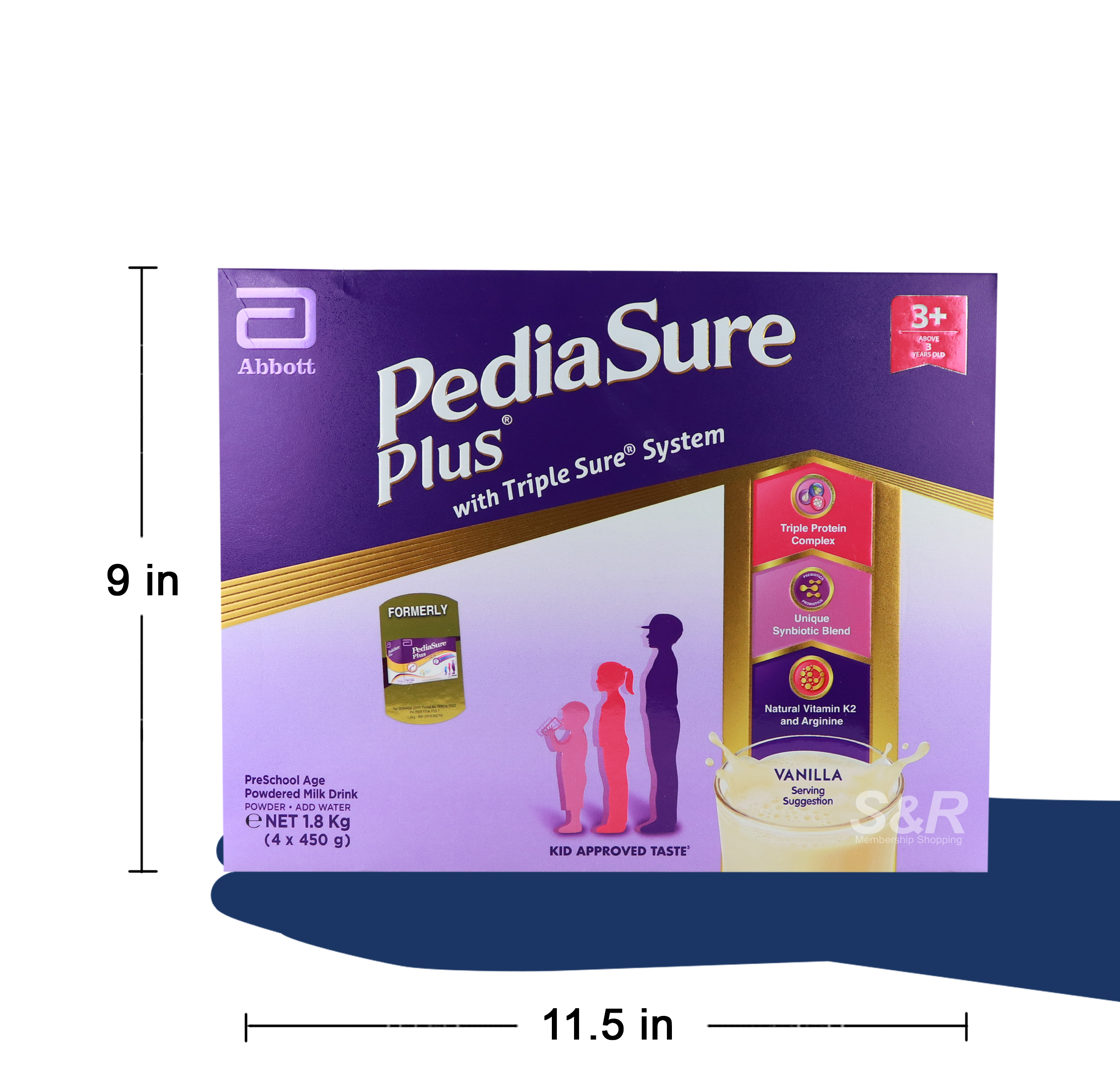 Pediasure Plus with Triple Sure System for PreSchool Age Vanilla Flavore1.8kg
Features:
Multi-pack (4 counts)
Ready-to-use milk drink mix for children in 1 box
Gluten-free food and suitable for lactose intolerance
Non-GMO, with Triple Protein complex, Unique Synbiotic Blend, and Arginine and Vitamin K2
Halal Certified
Actual Weight: 2.01 KGs
Product Dimensions: 11.5 x 6 x 9
---
Are you having a hard time feeding your child? Hard-to-feed children tend to eat very small amounts that only favor their favourite food. In the long run, this seemingly normal habit may be detrimental to their overall growth.

PediaSure Plus is a great way to cover the risk of nutritional gaps. Its Triple Protein Complex is a combination of whey, soy and casein. It is high in calcium, vitamins as well as Zinc which is essential for growth.

Simply pour 190mL of room temperature or cold water in a cup and gradually mix in 5 scoops or roughly 48.6g of PediaSure plus powder.

Not for children with Galactosemia.

Never heat formula in microwave oven and store in a cool, dry place.