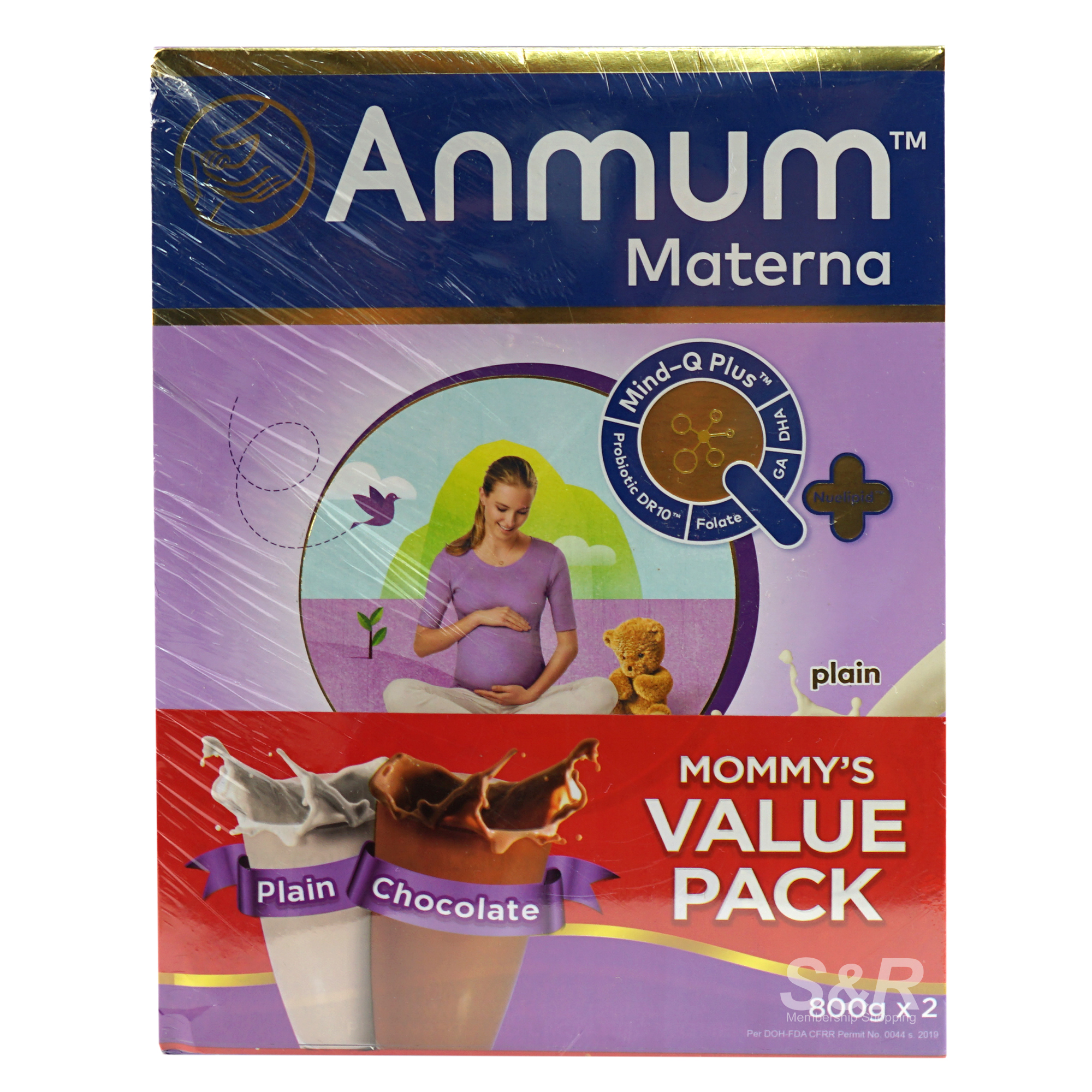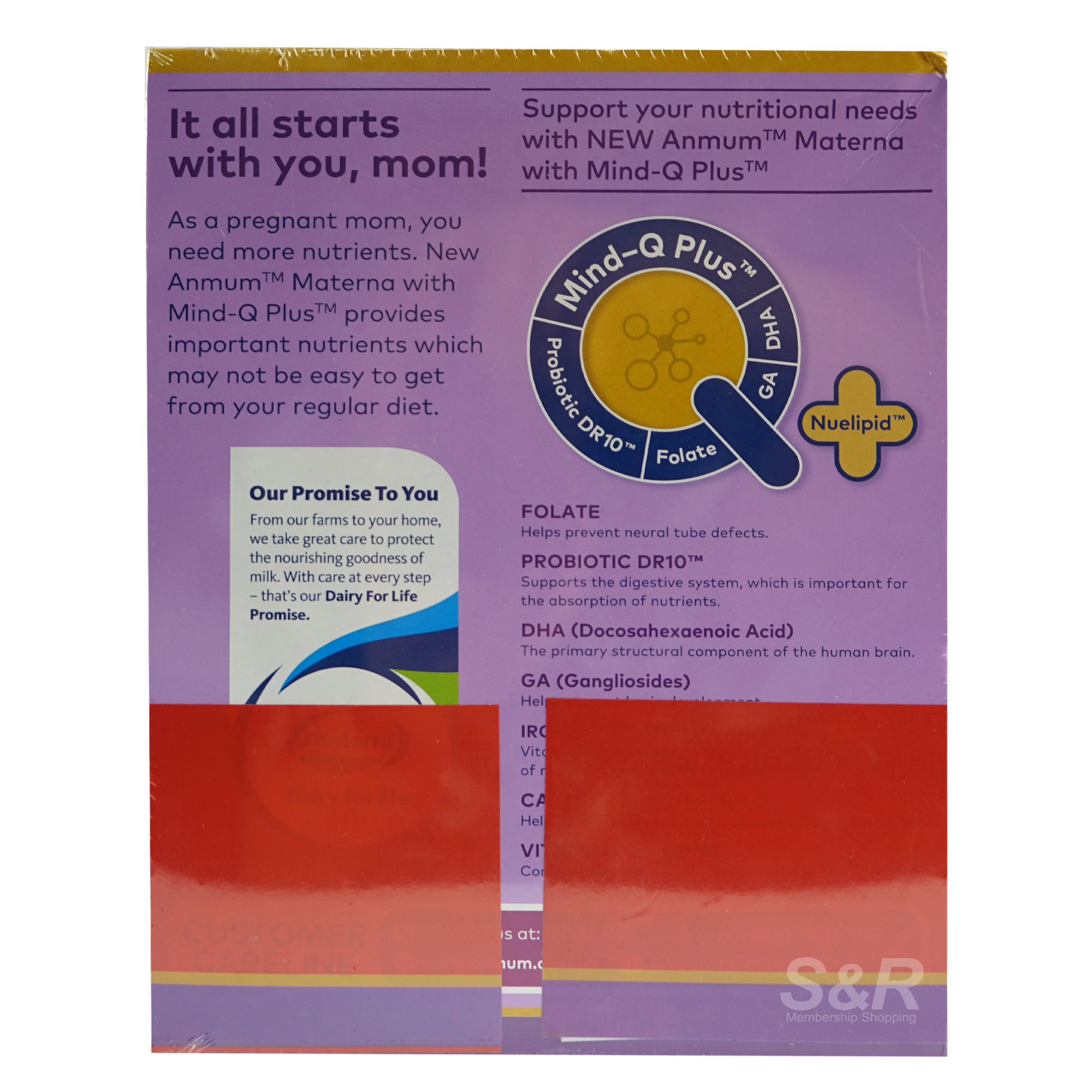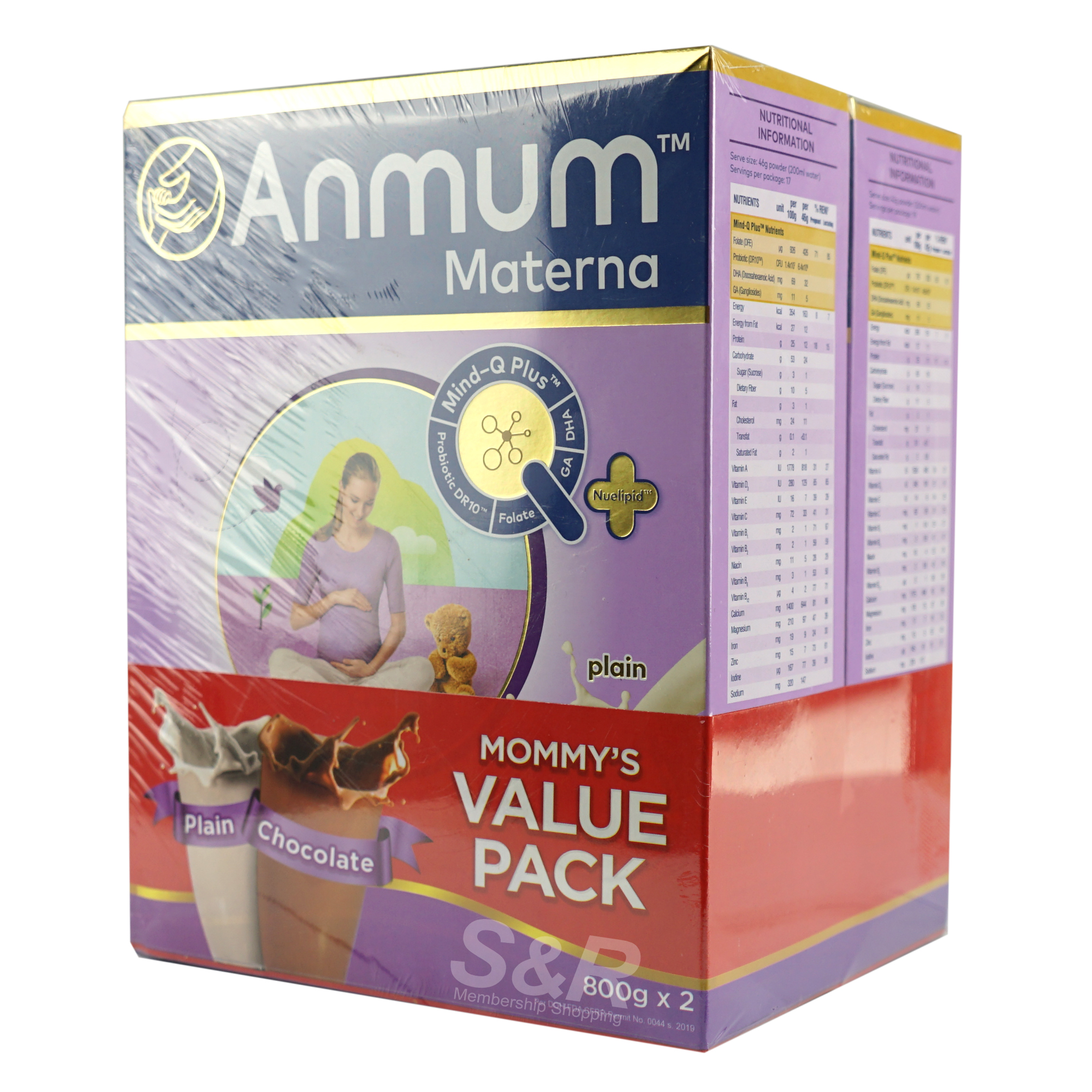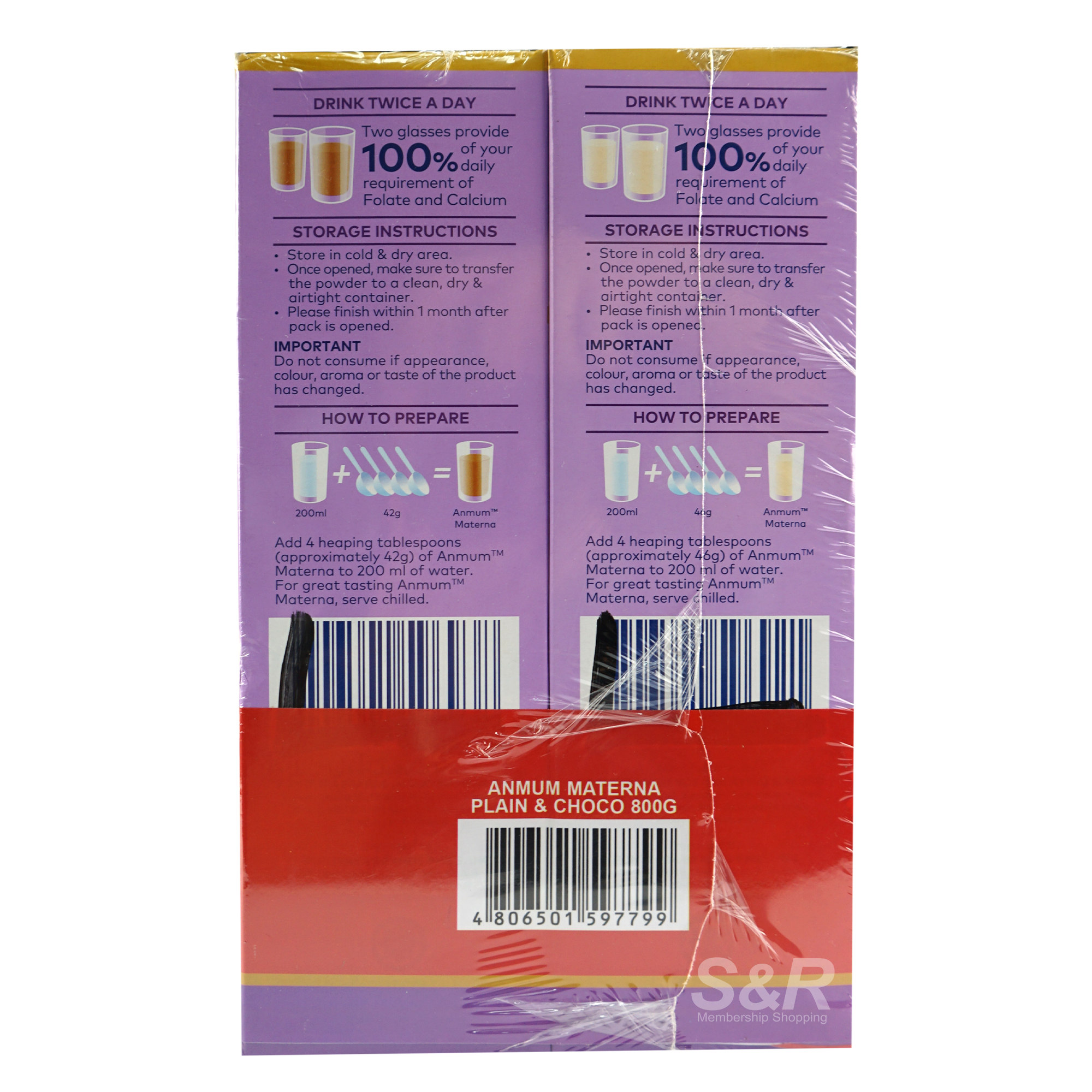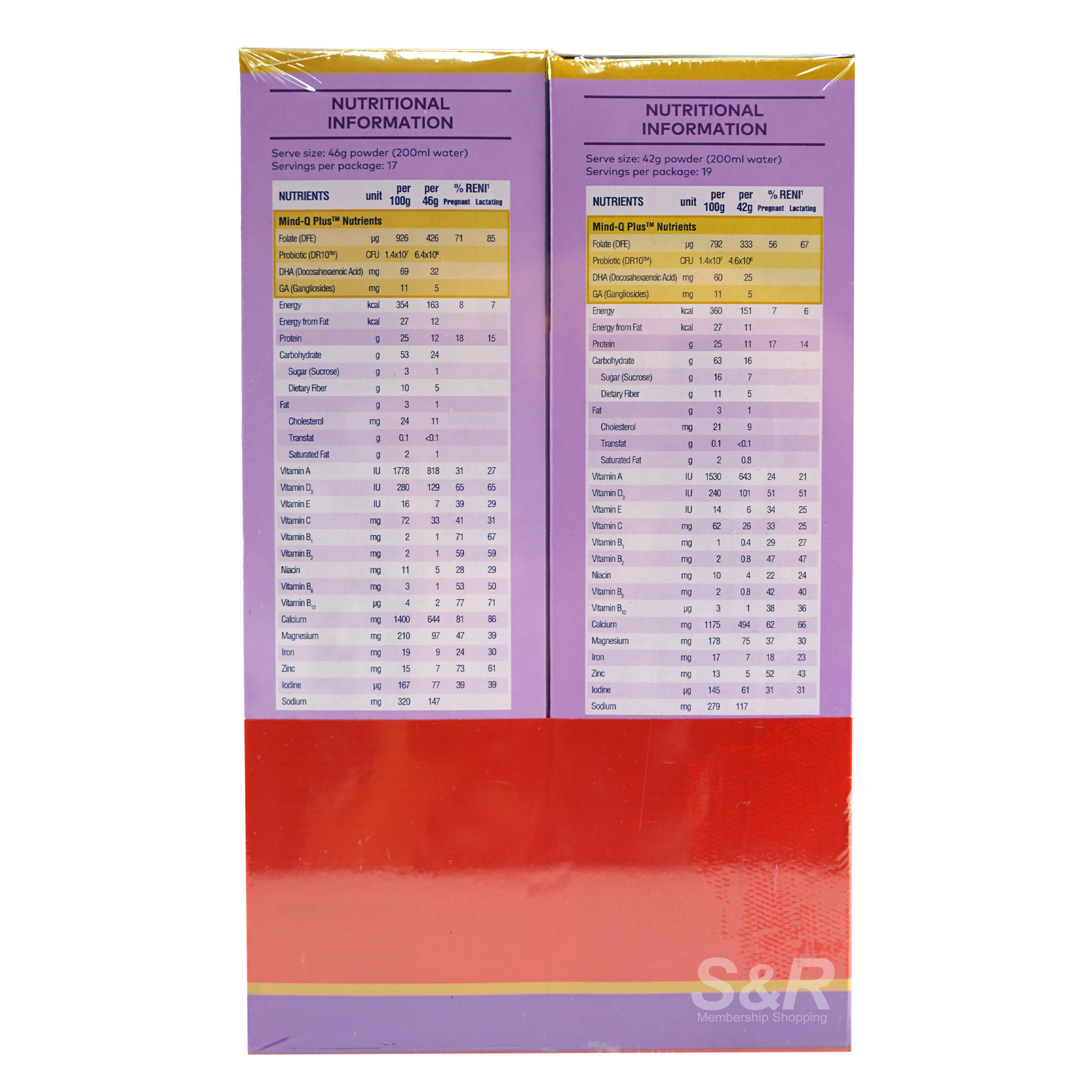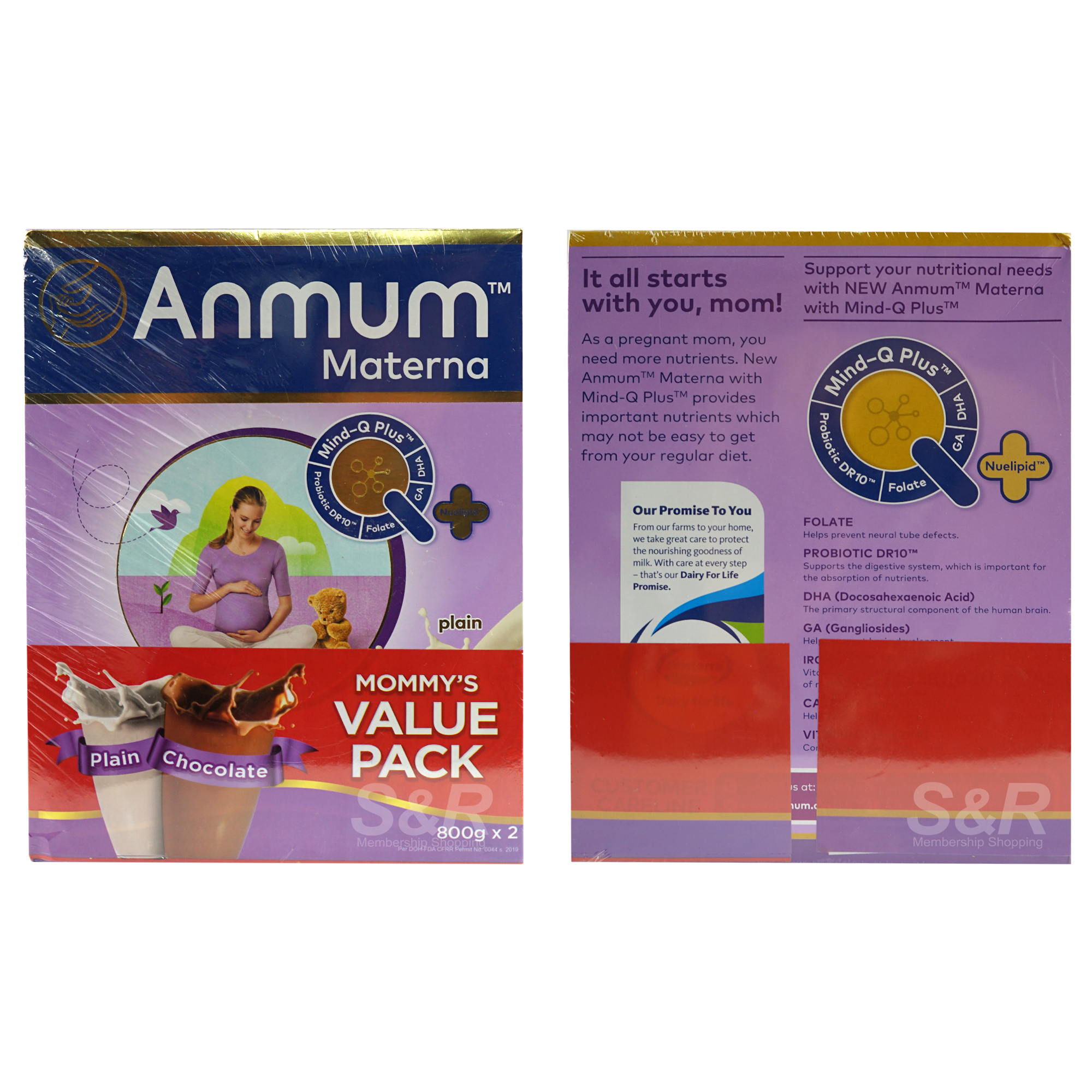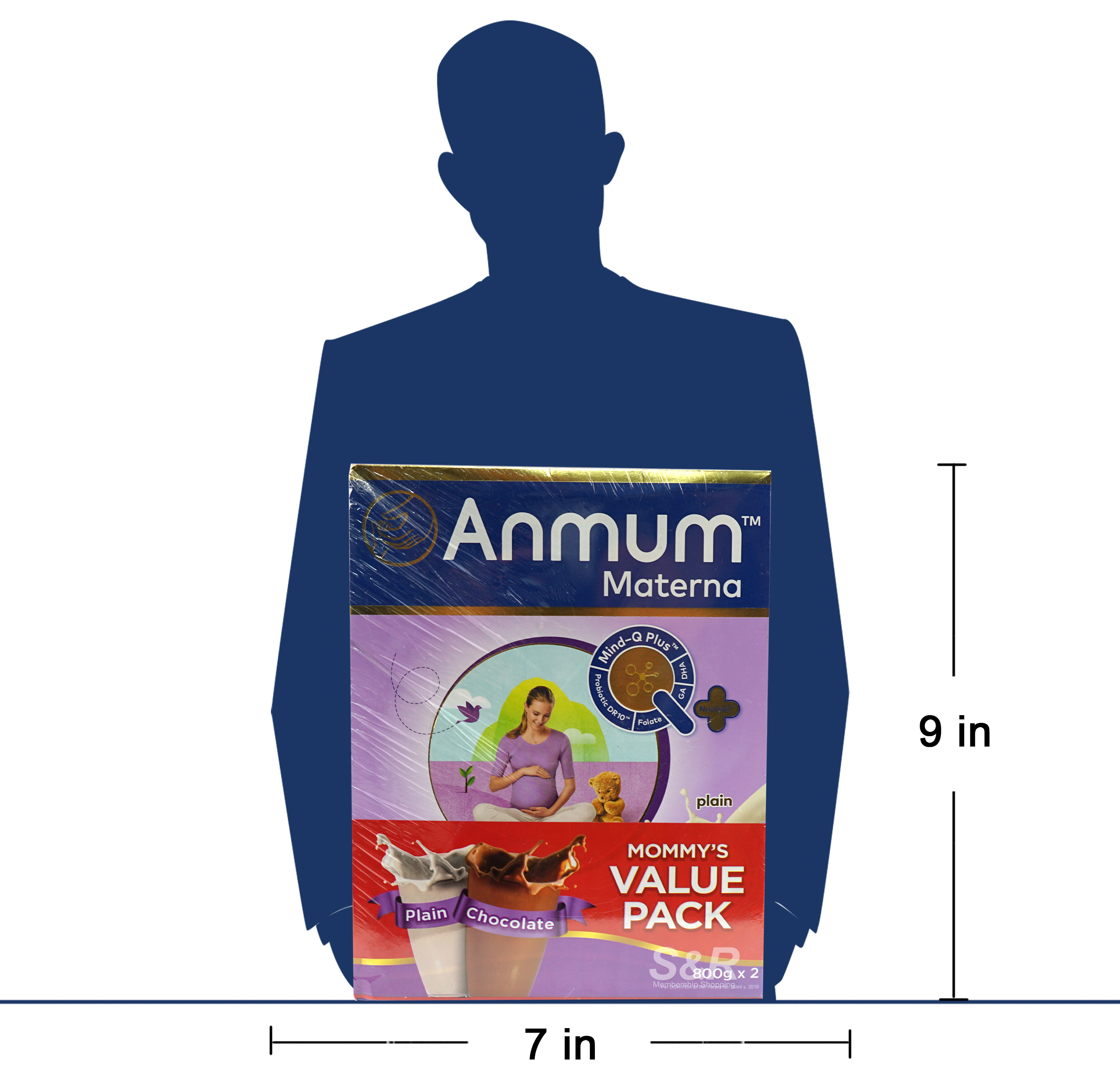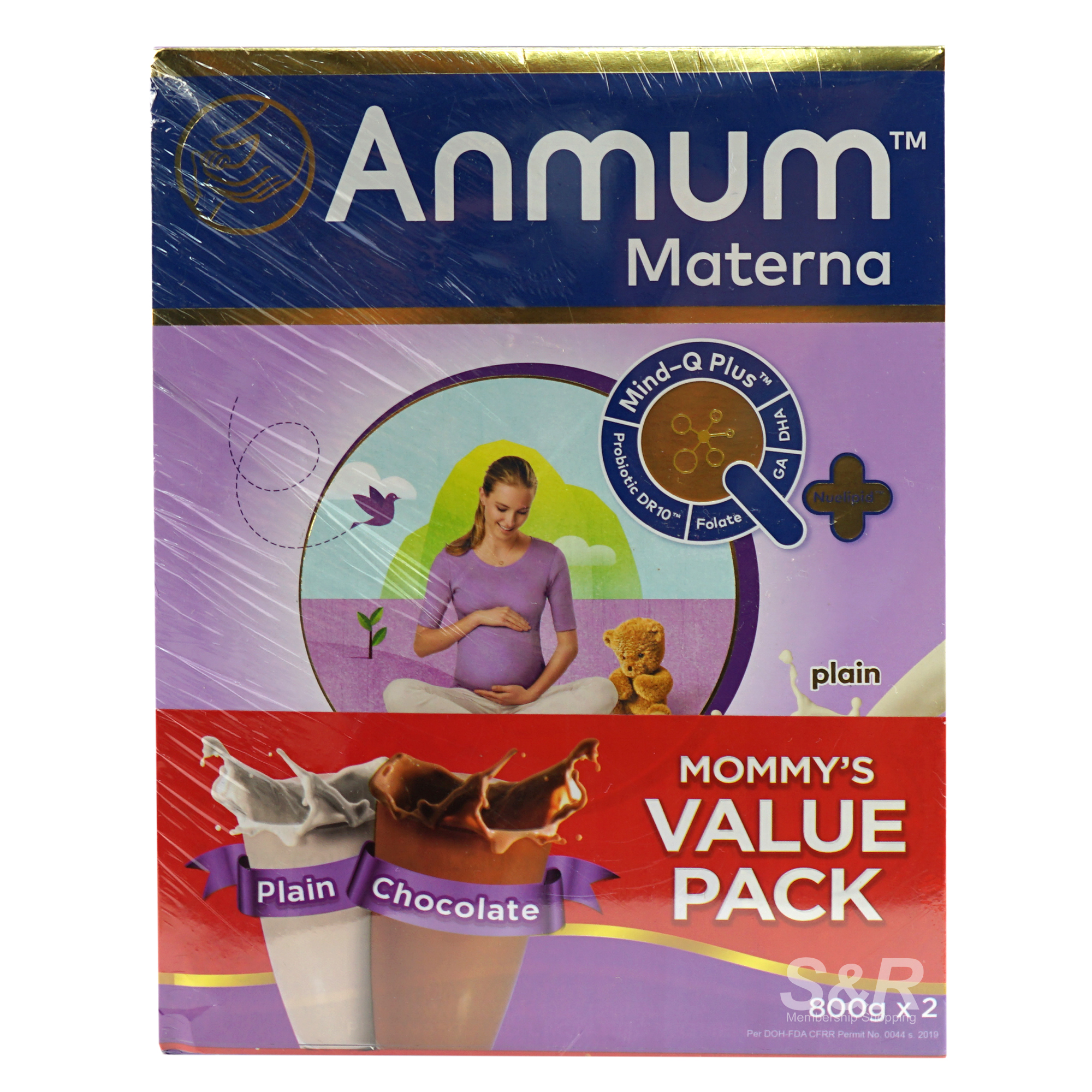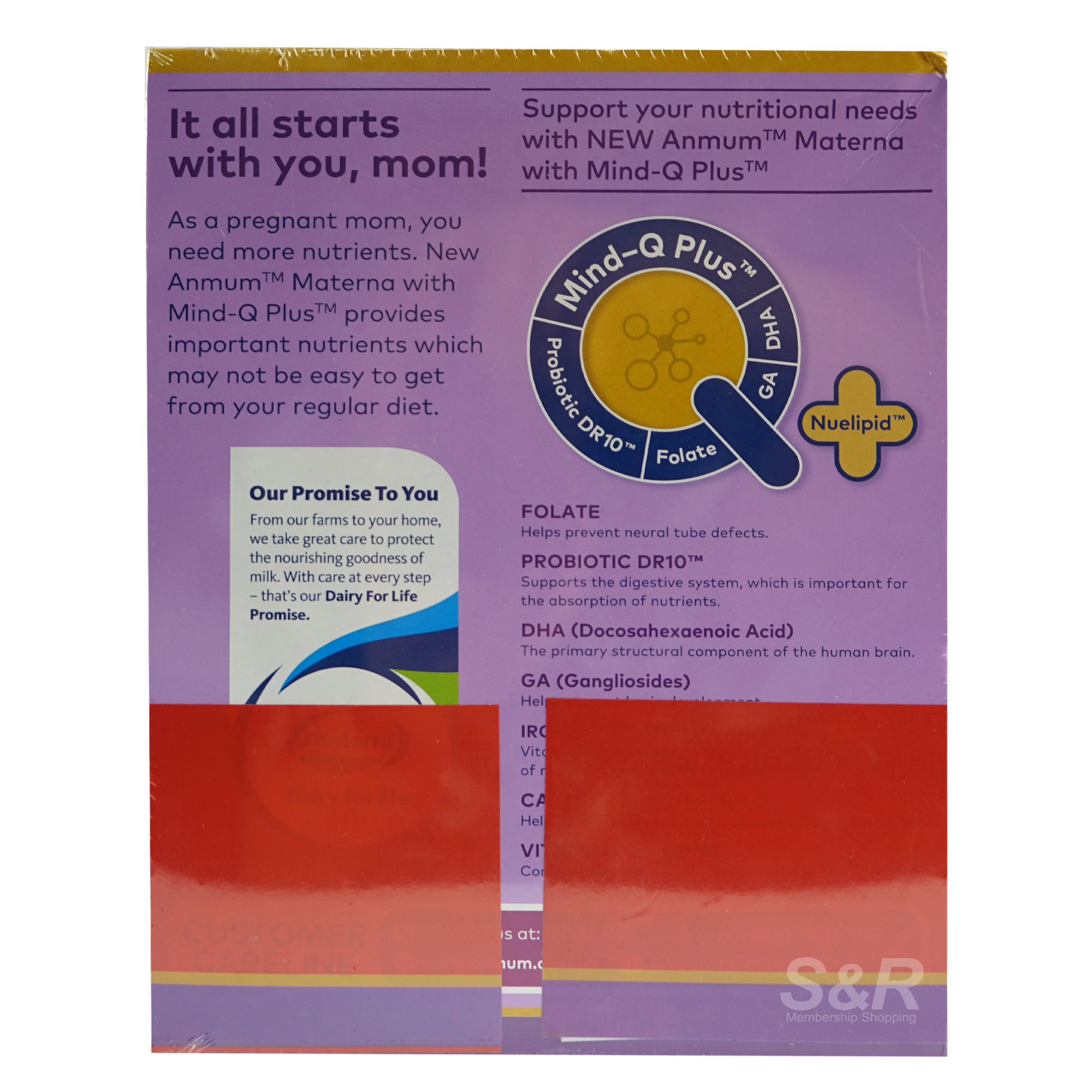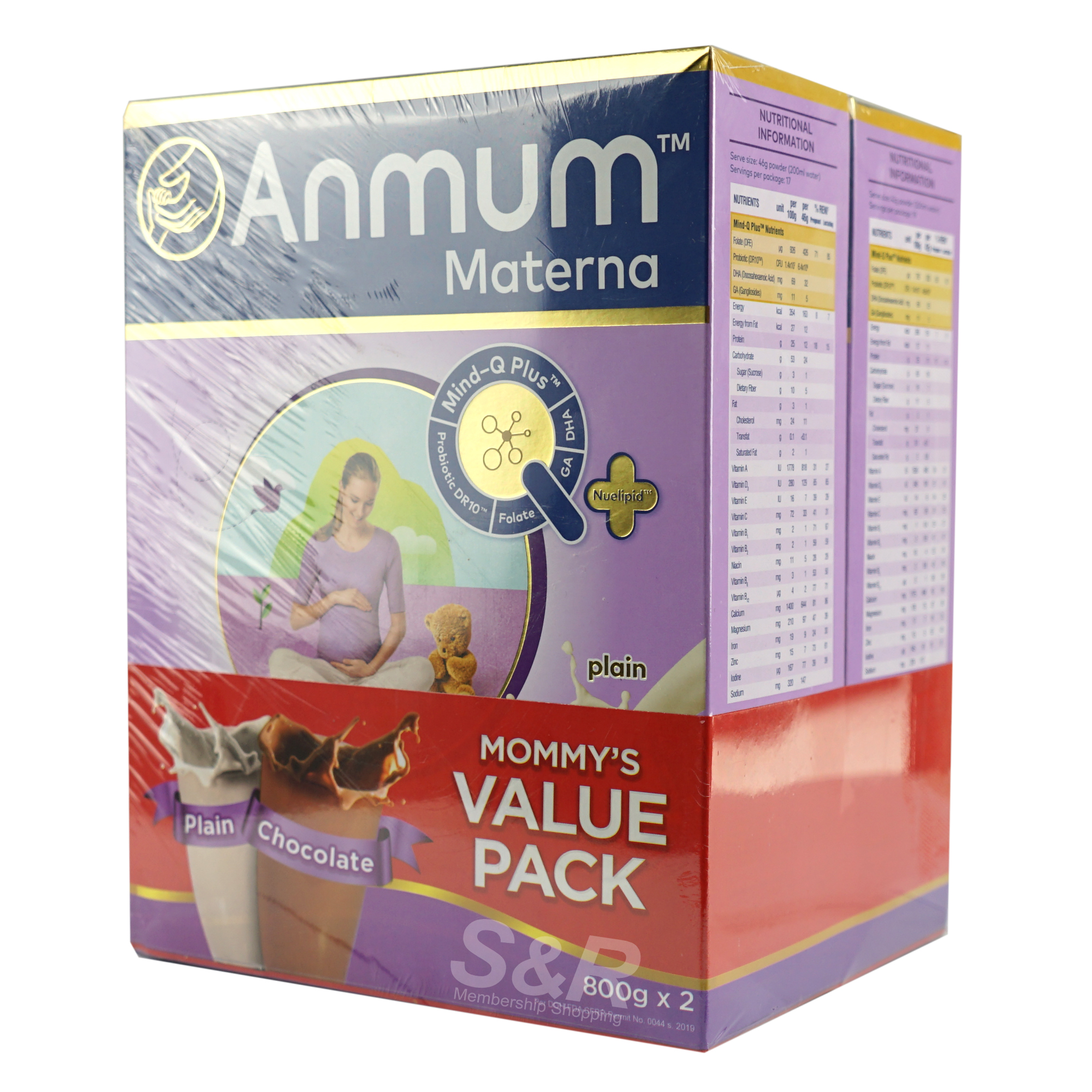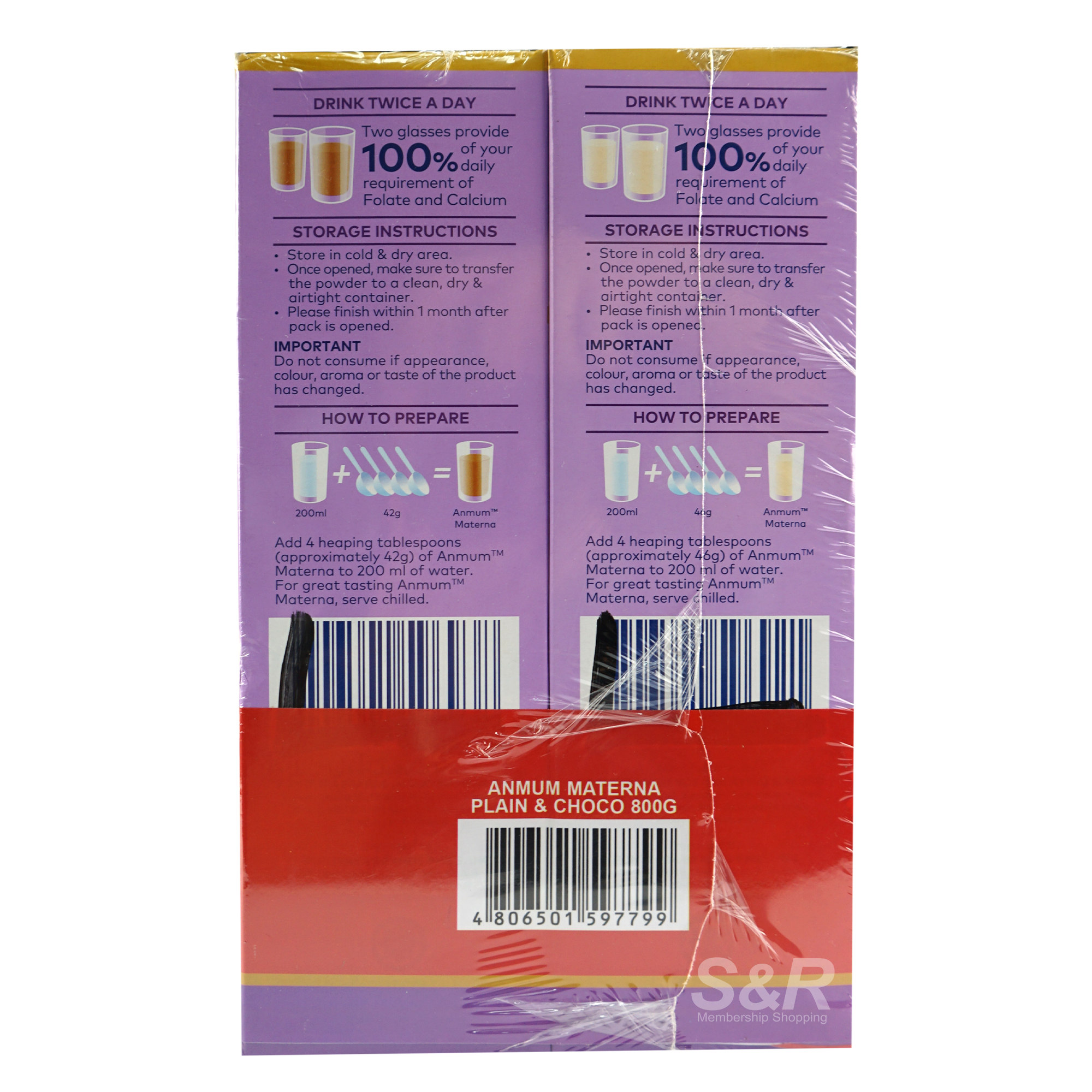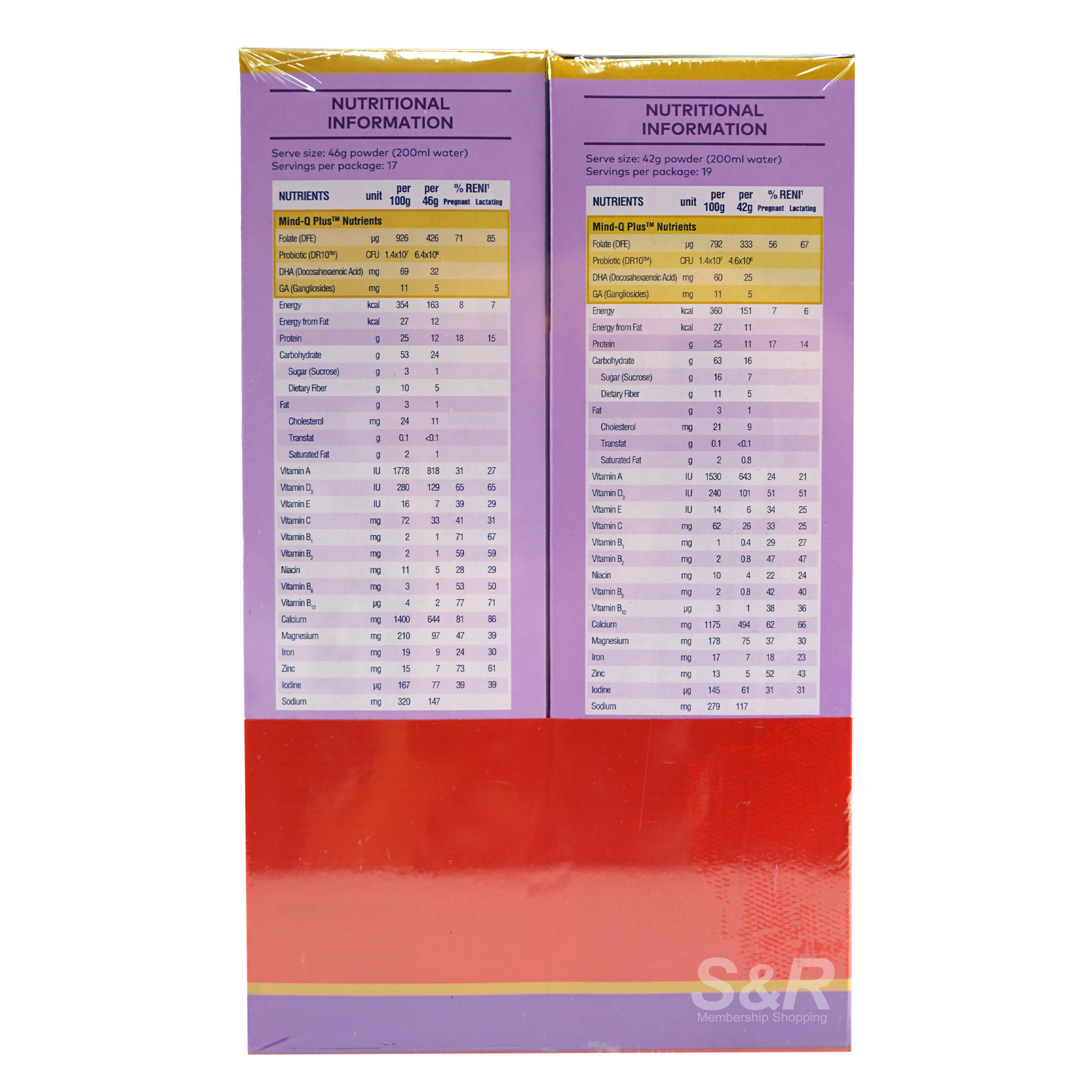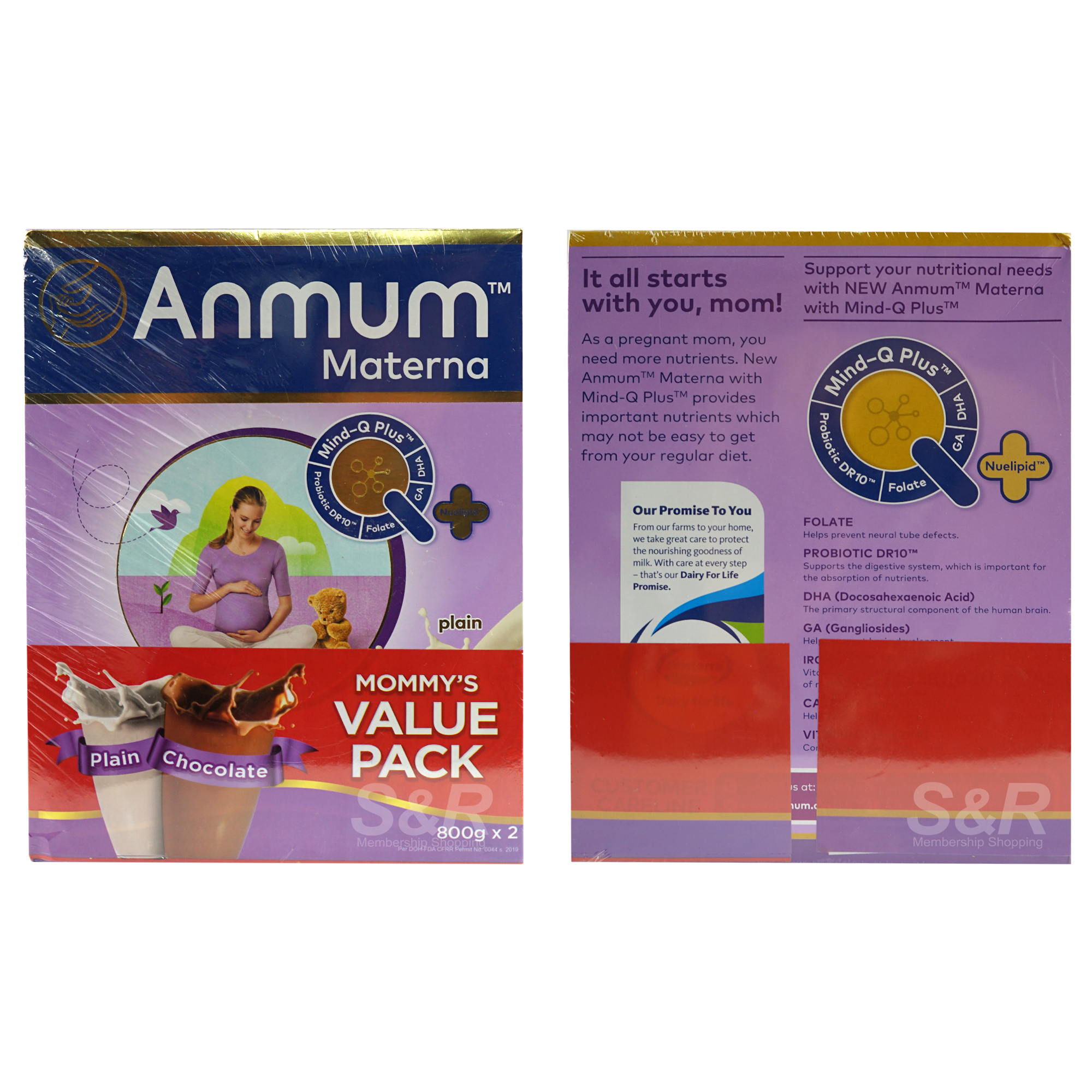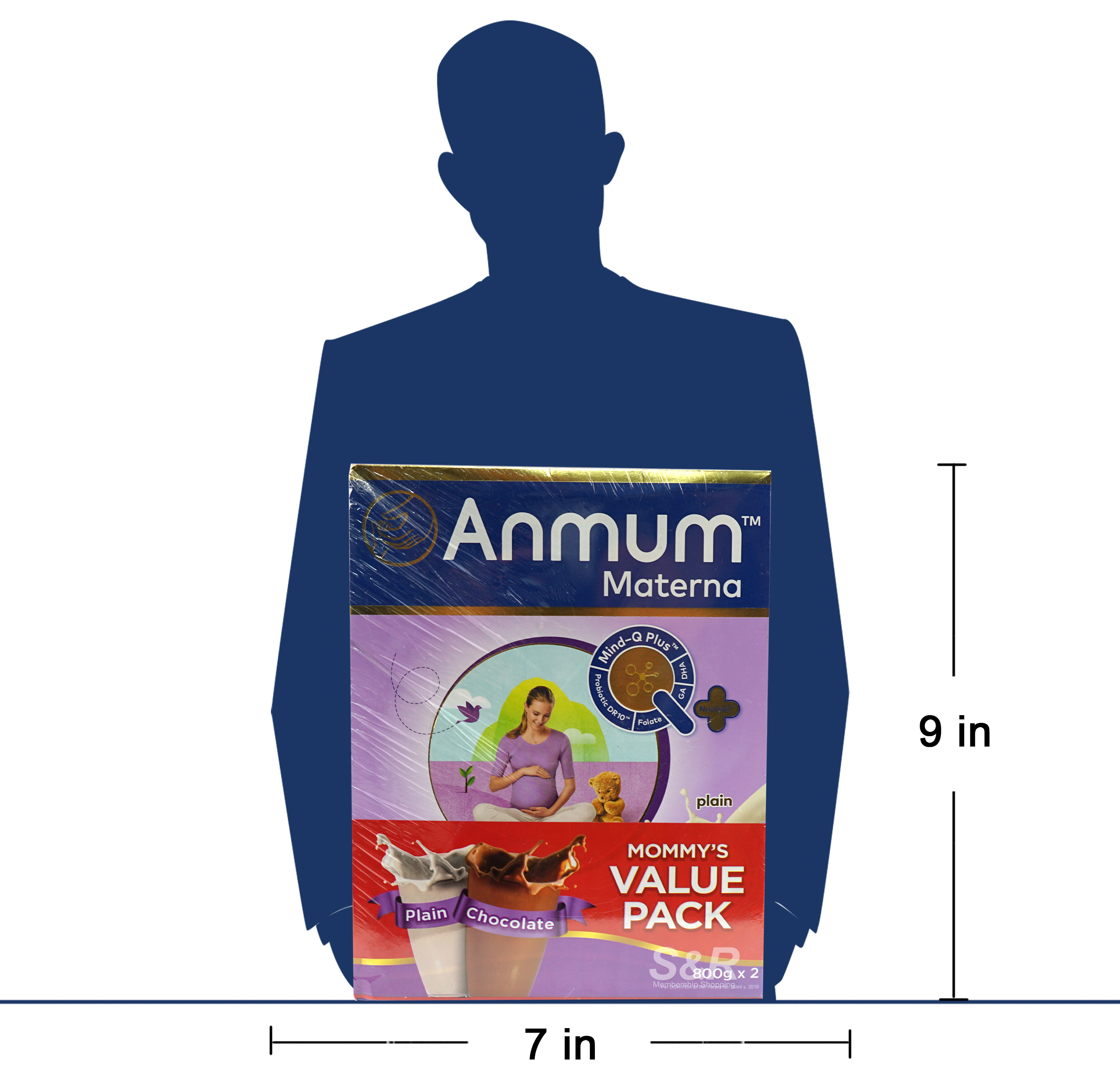 Anmum Materna Mommy's Value Pack Plain and Chocolate 2pcs
Features:
Multi-pack (2 boxes)
Powdered milk drink 800g in each packaging
For mothers, Made with Mind-Q Plus, Probiotic DR-10, Folate, GA, DHA
Plain and Chocolate flavor
Best serve chilled
Actual Weight: 1.78 KGs
Product Dimensions: 7 x 6 x 9
---
As mothers, you have to be well-nourished when you are feeding your young ones. You are going to be the main source of energy of your kids that's why you have to pack up with much needed nutrients of your body to keep yourself healthy and strong.

Anmum Materna will surely help you regain all the lost energy when you are taking of your newly born offspring. In a simple mix, you can now drink an energy boosting milk that can help you be the best mom that you can be. Get yours now at S&R Membership Shopping!

Consume upon opening.

Store in a dry, cool place.

Shelf life may last up to 12 months if stored in a favorable area or refrigerated and unopened. Store inside a tightly sealed container.