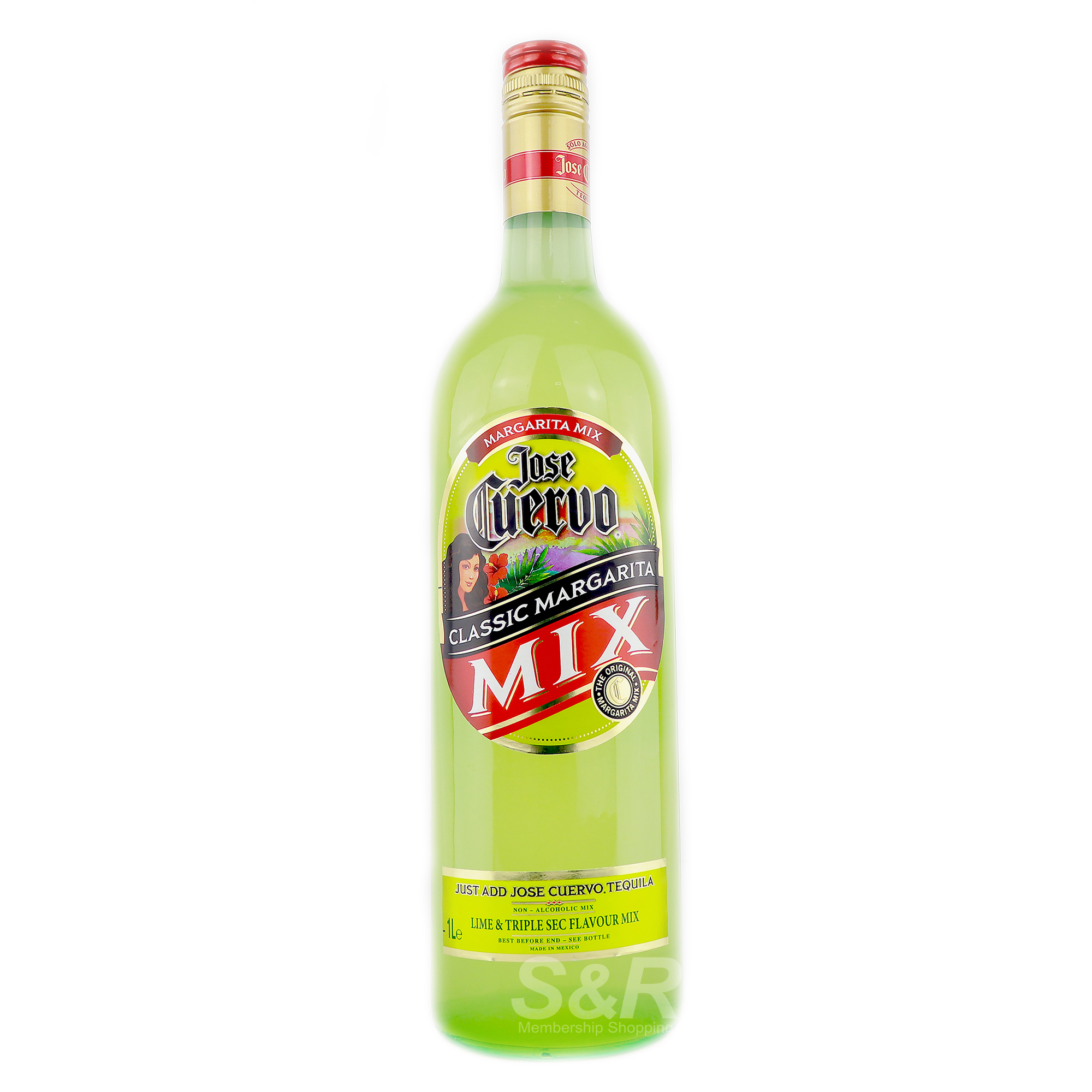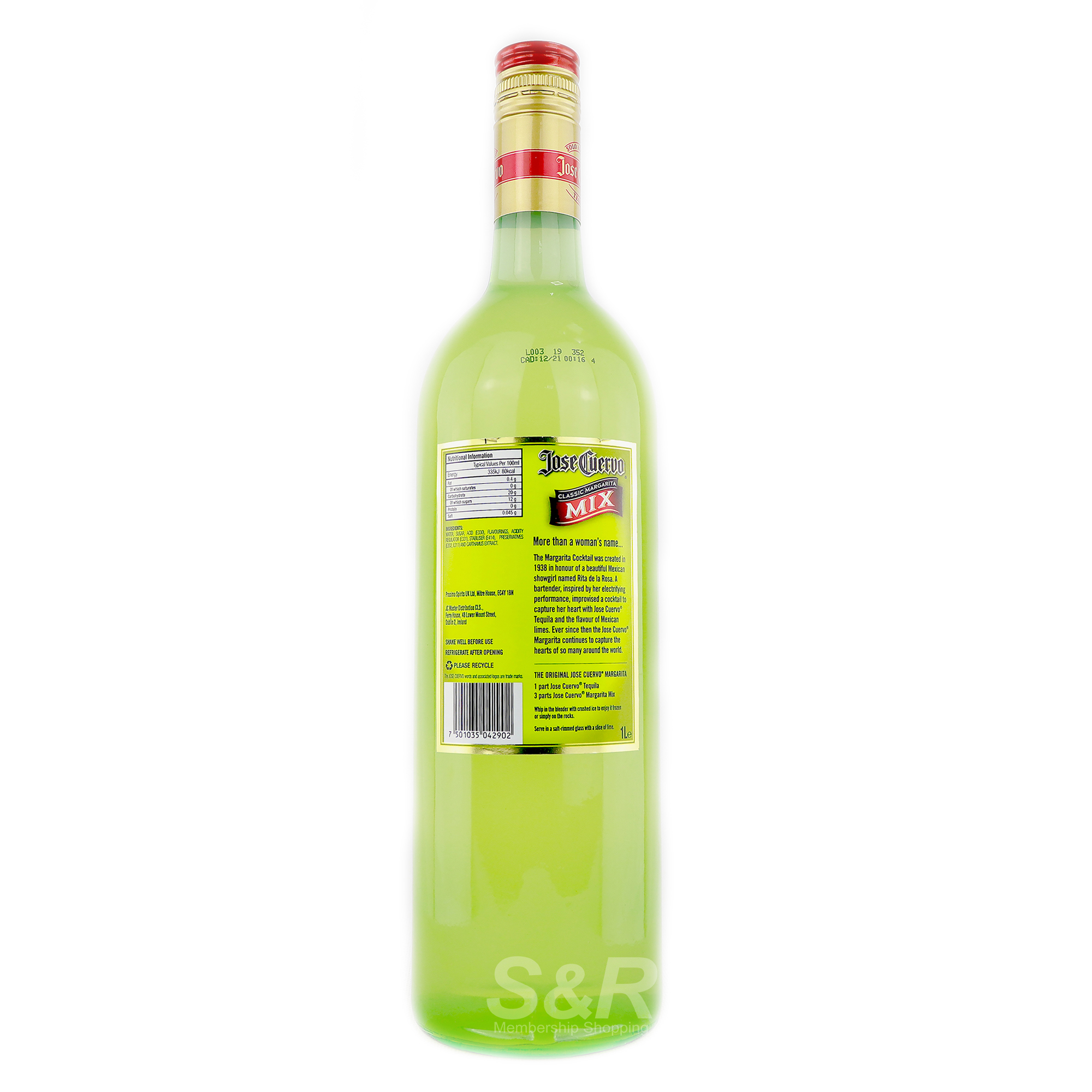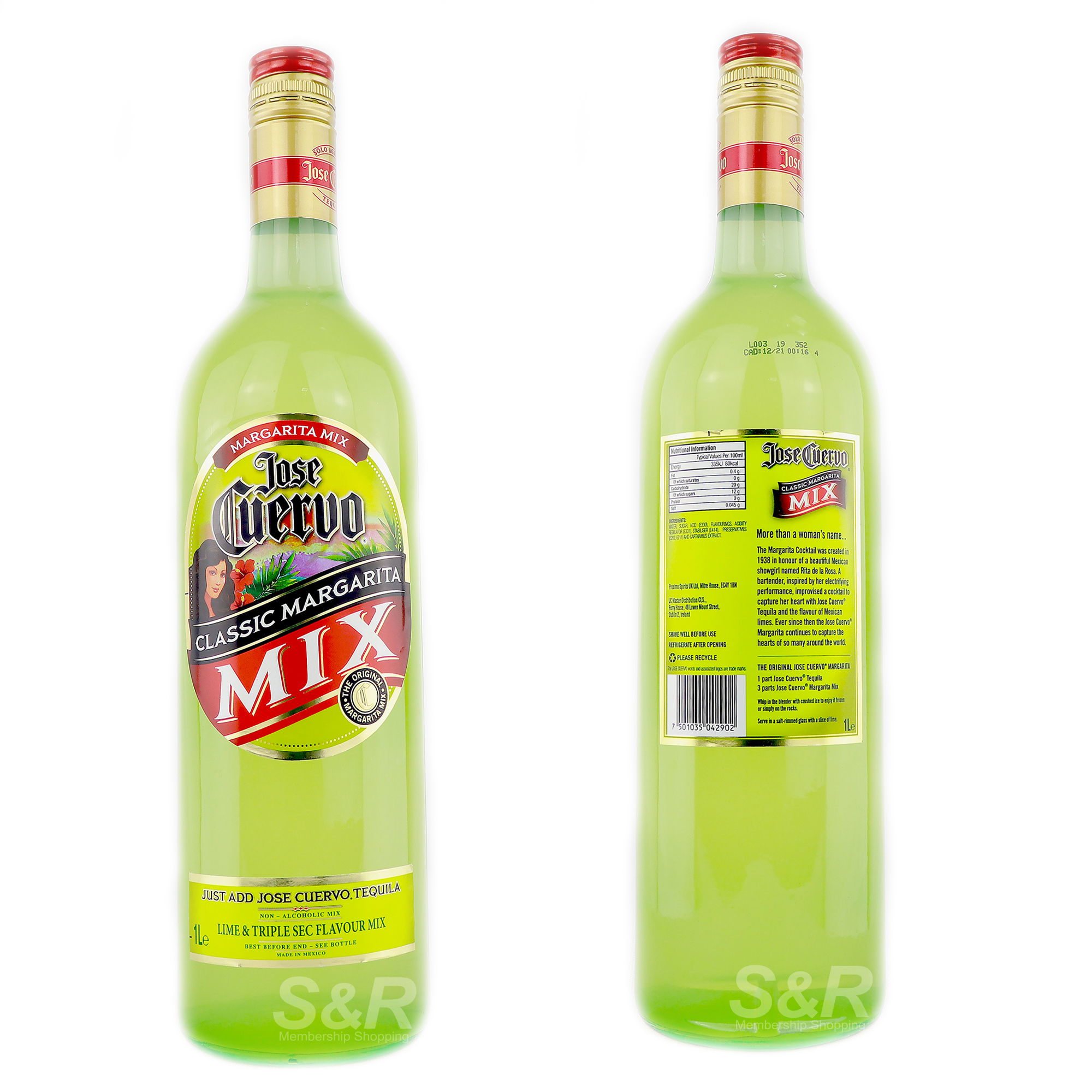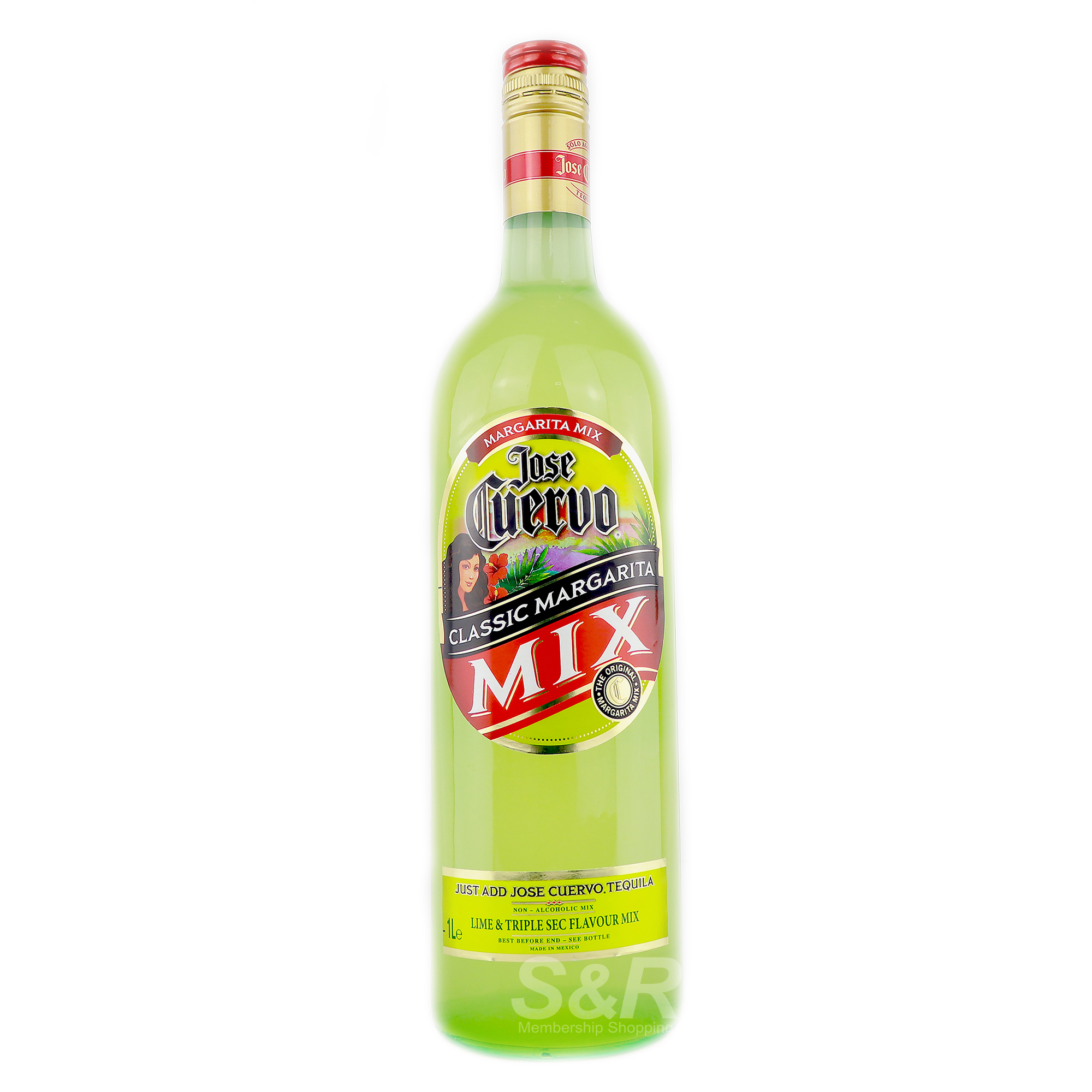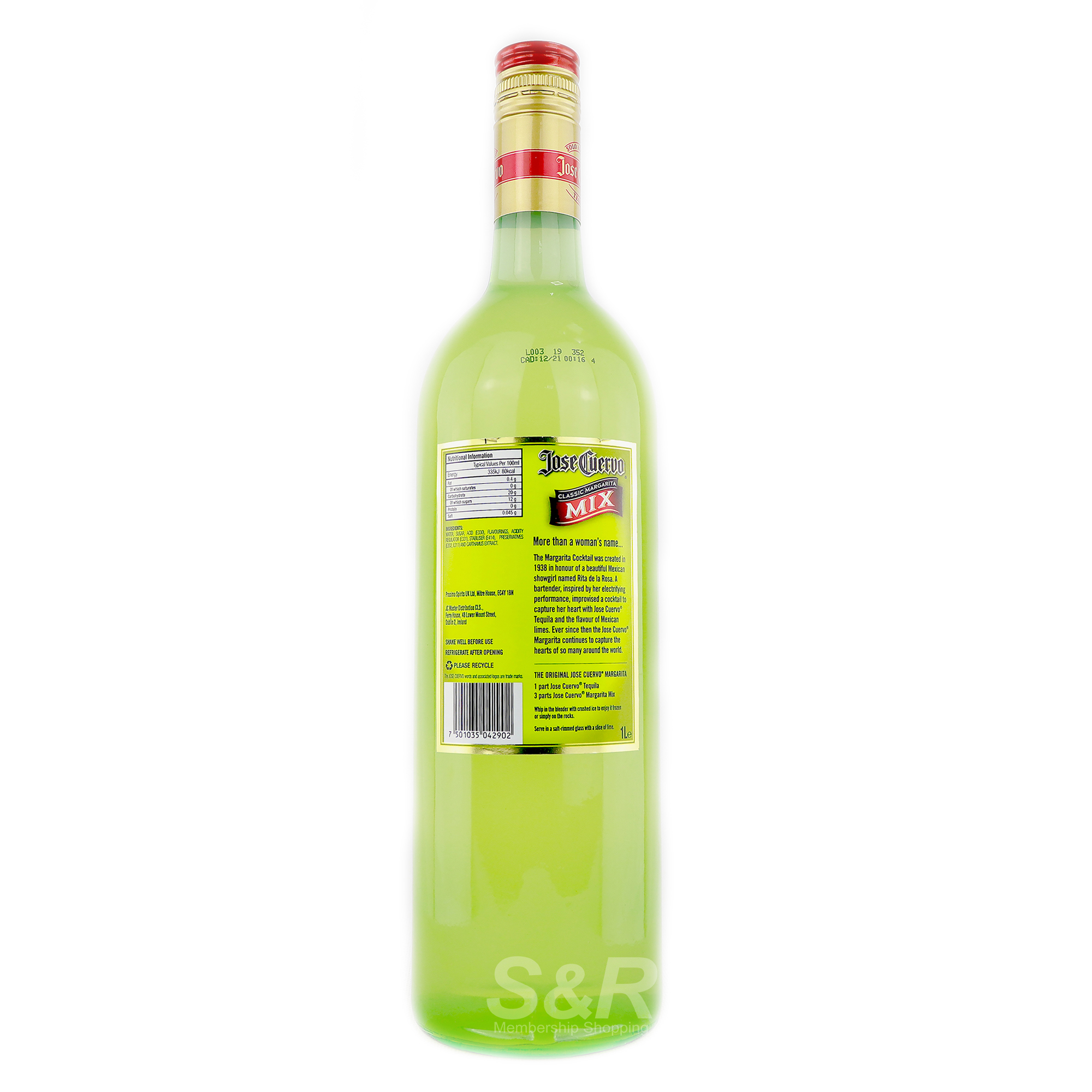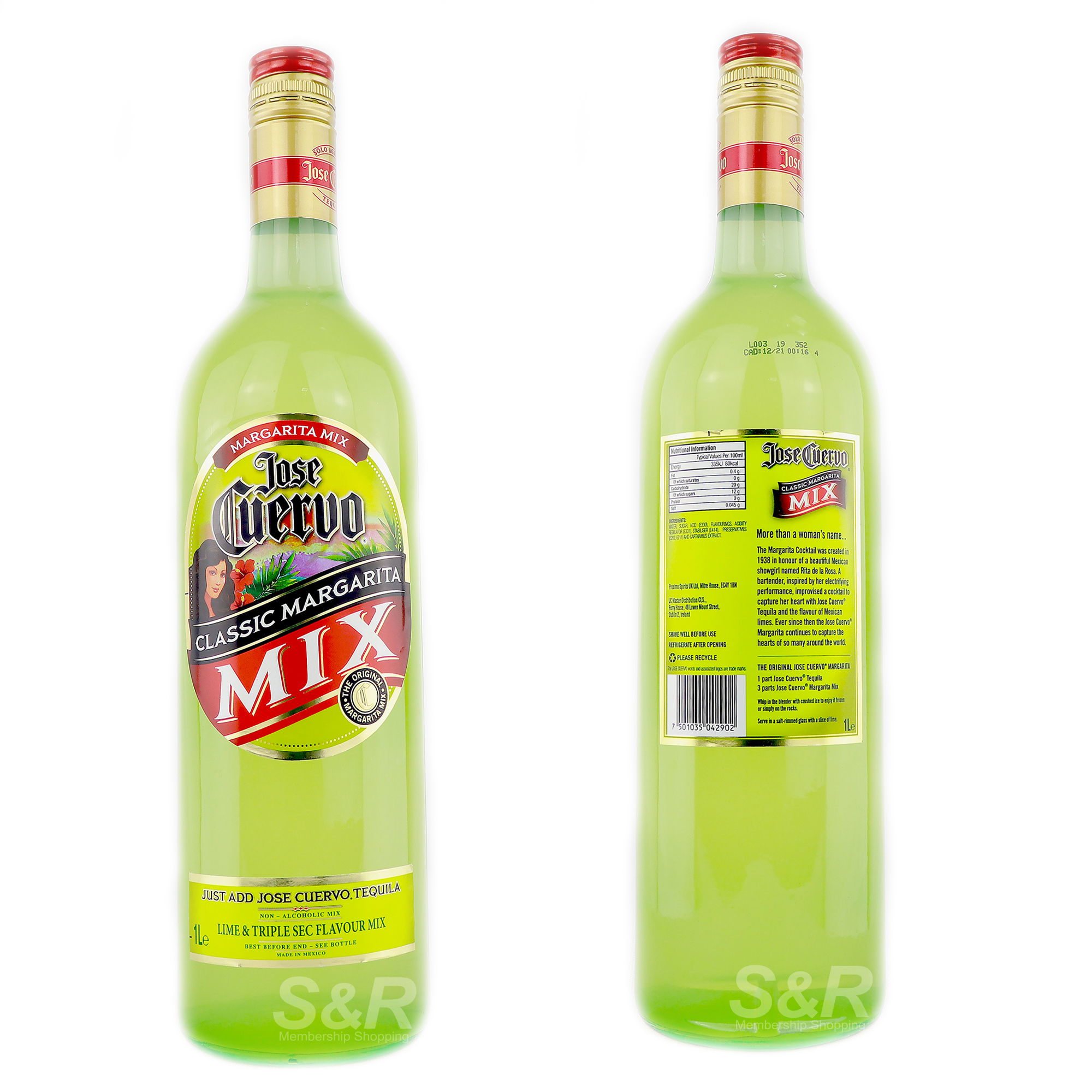 Jose Cuervo Classic Margarita Mix 1L
Features:
Single Item
Classic Margarita in 1 glass bottle
40 alc. / vol.
Lime & Triple Sec Flavor Mix
Product of USA
Actual Weight: 1.7 KGs
Product Dimensions: 3.54 x 3.54 x 13.77
---
Oh, our dear Margarita! You can come in our lives any time and be in the mix to make everything taste irresistibly better – in spirit drinks that is!

Here comes Jose Cuervo's own special mix of margarita mix that combines the flavor of Triple sec and Mexican Lemons. This Margarita Mix is the fastest and easiest friend of margaritas; just add some crushed ice and you're good to go.

Make it even more exciting by adding this on the rocks or with crushed ice on classic lime, strawberry lime, mango, pineapple and classic lime Jose Cuervo Margarita.

Unopened margarita mix usually lasts between 12 and 18 months, often longer. If it's a couple of weeks, or even a month or two, past its date, it might still be okay. Give it a try. Opened margarita mix should be refrigerated and keeps quality for at least 6 – 8 weeks, possibly much longer.