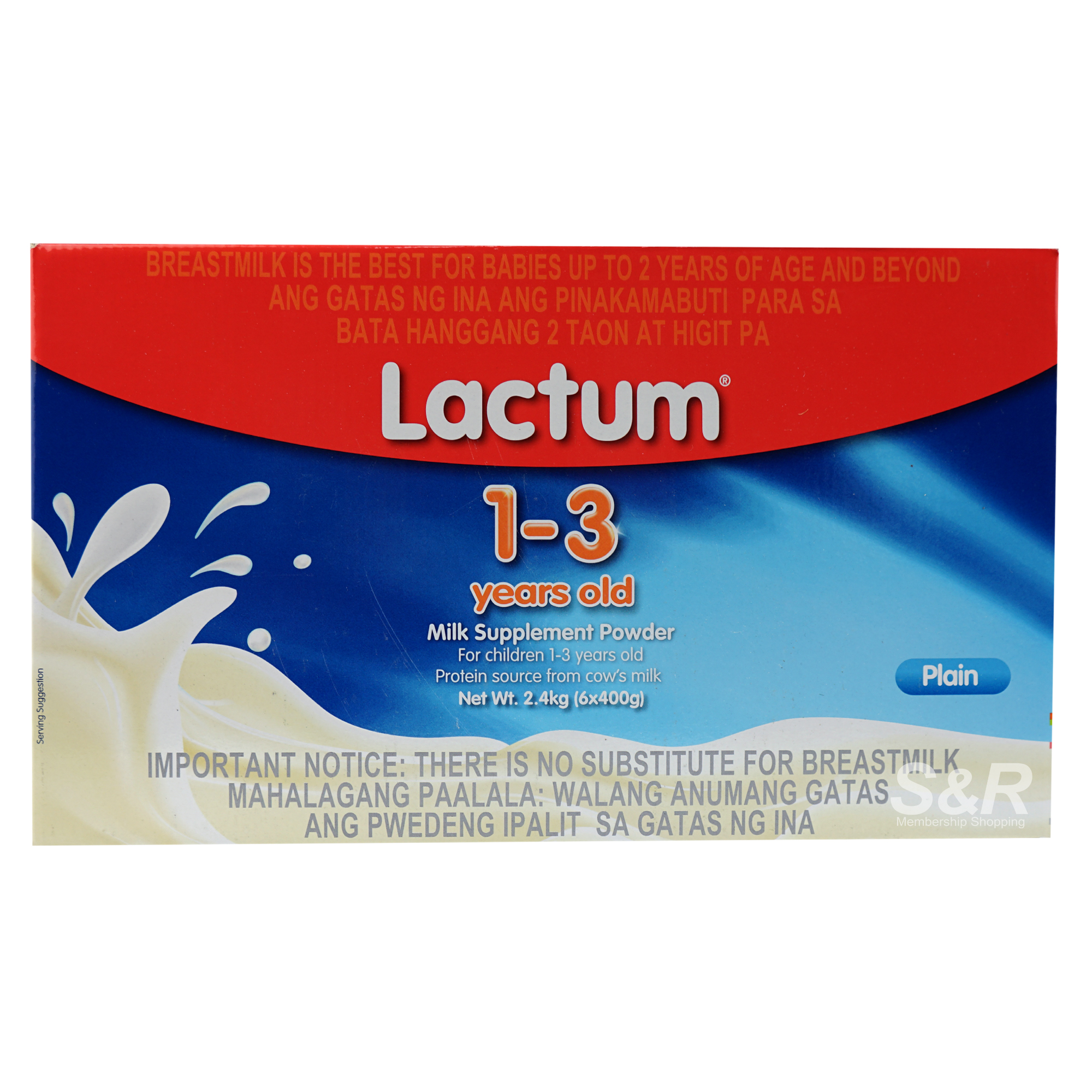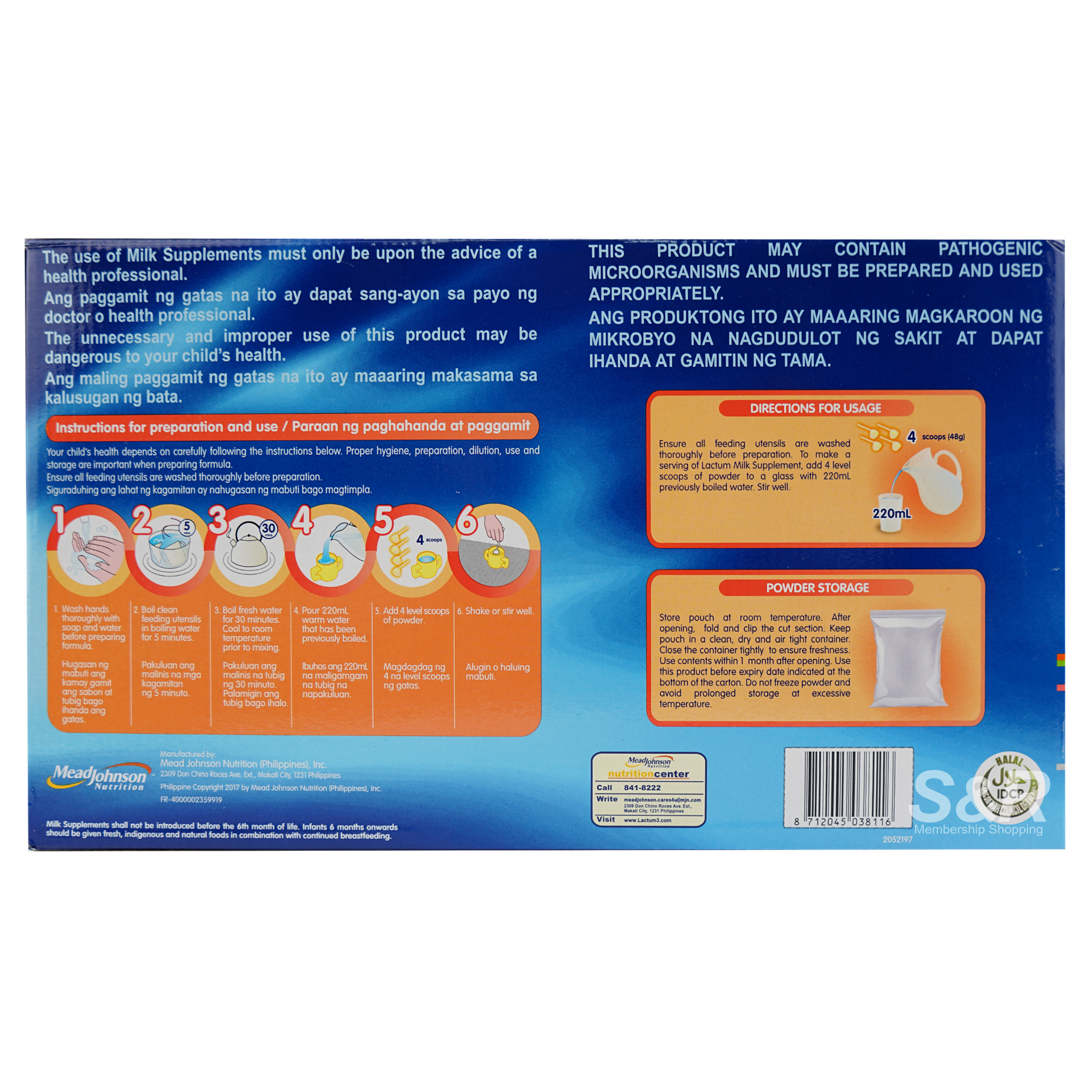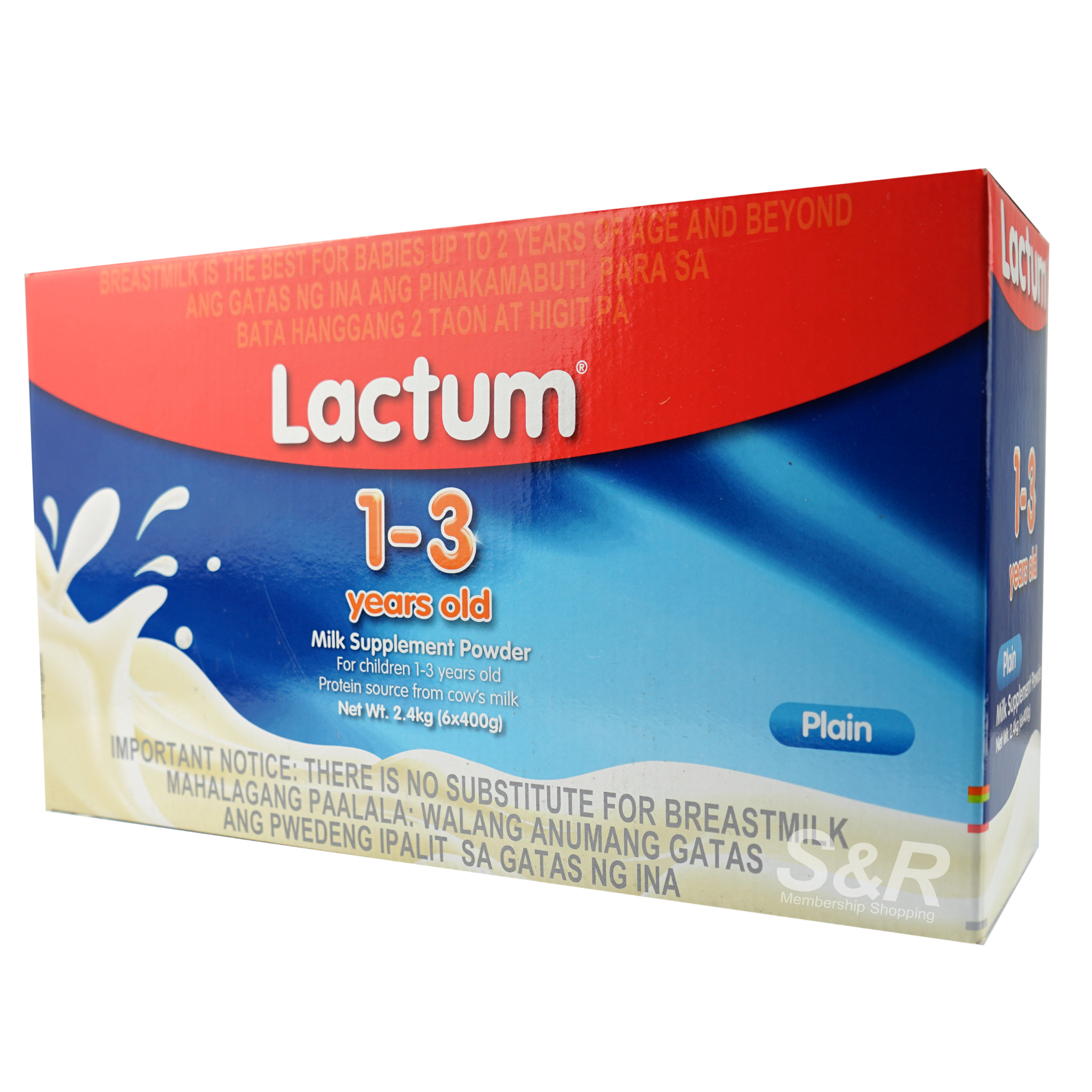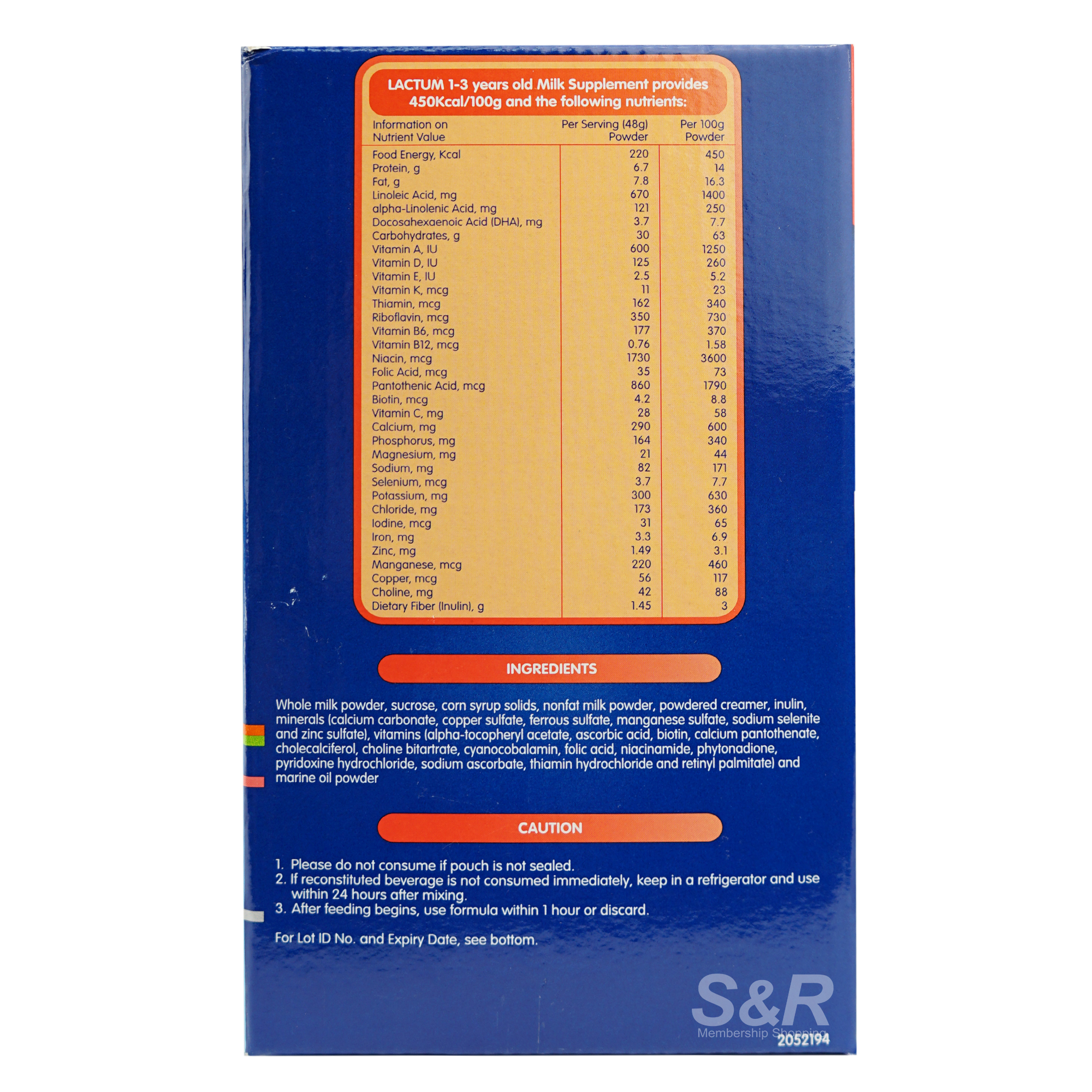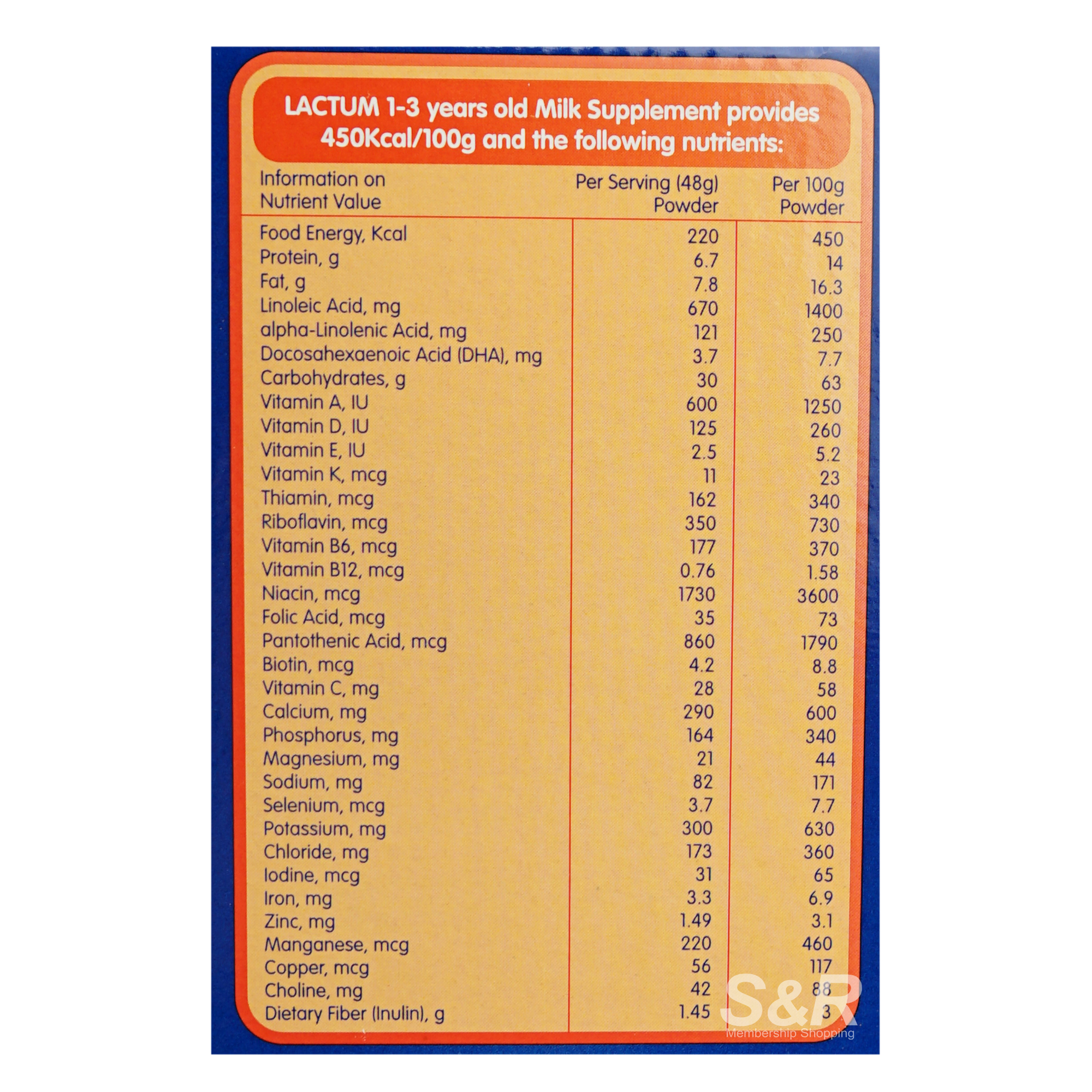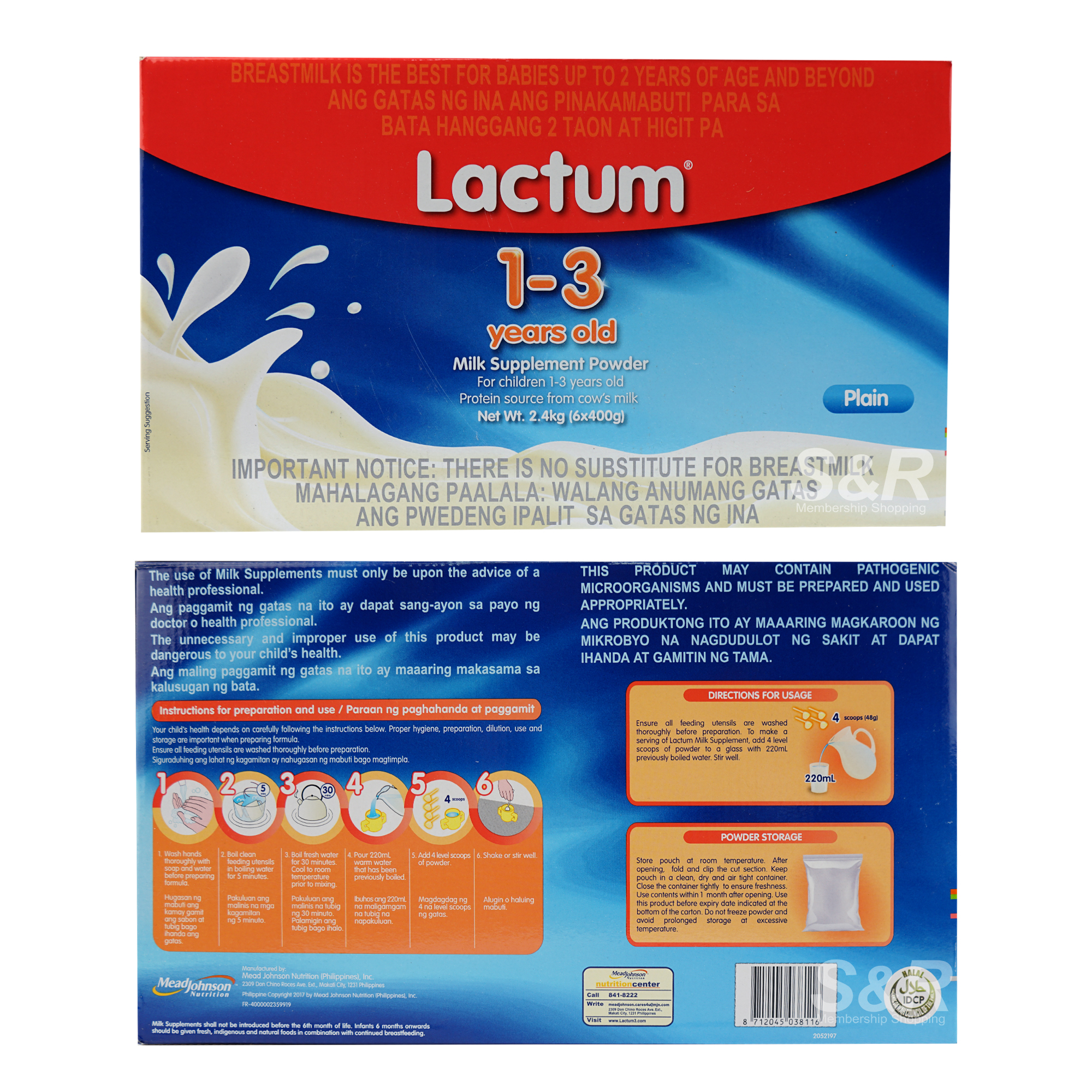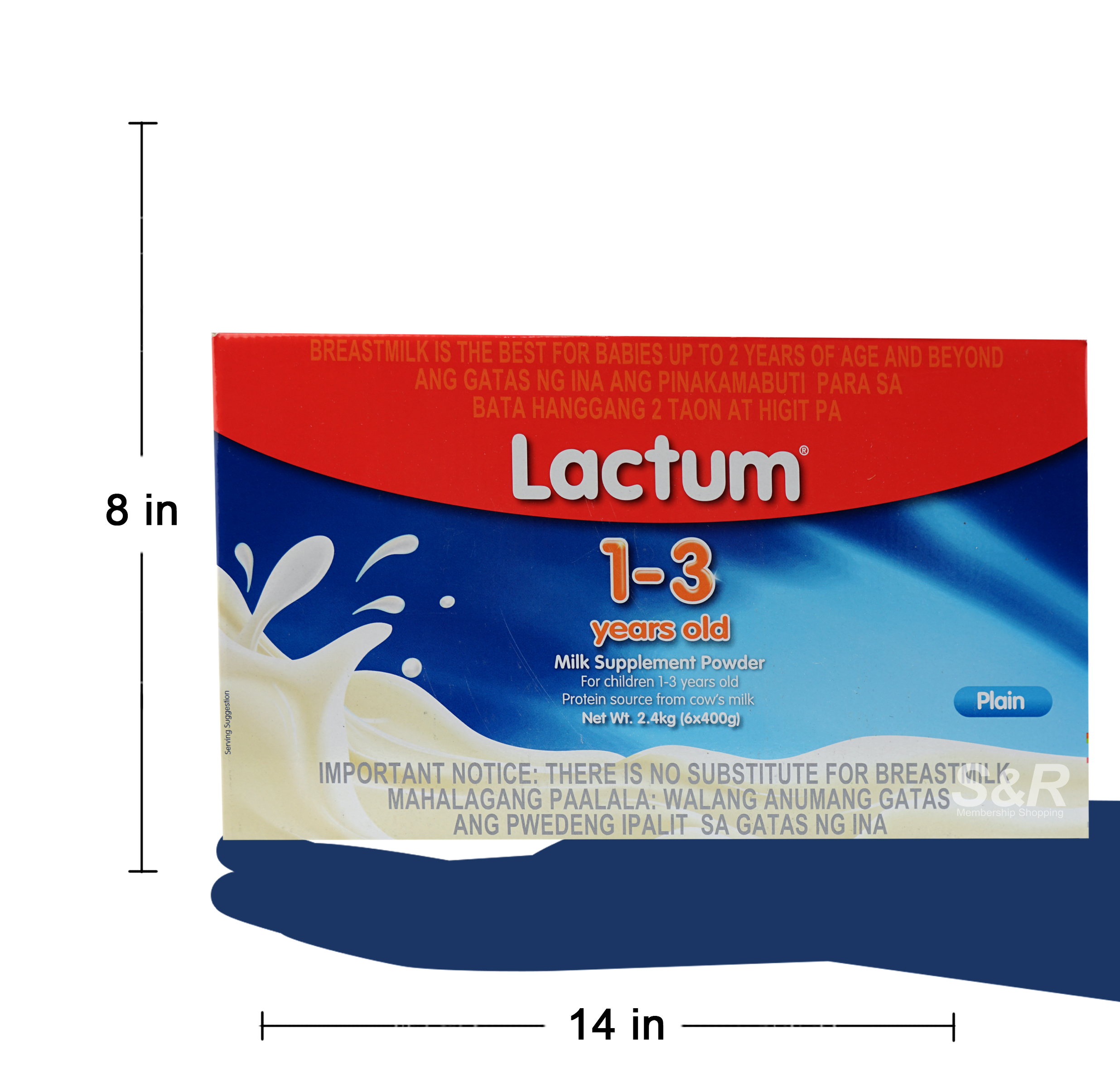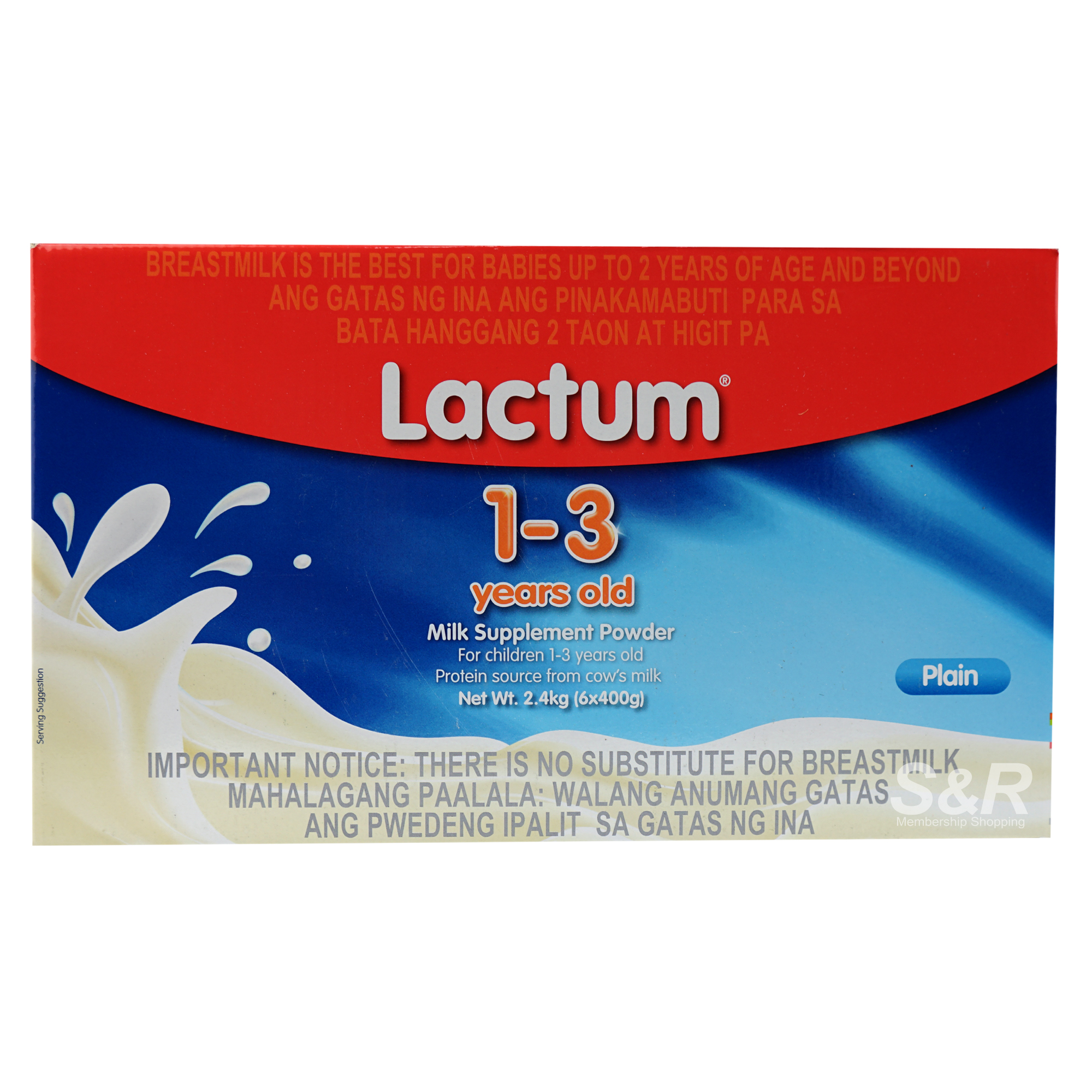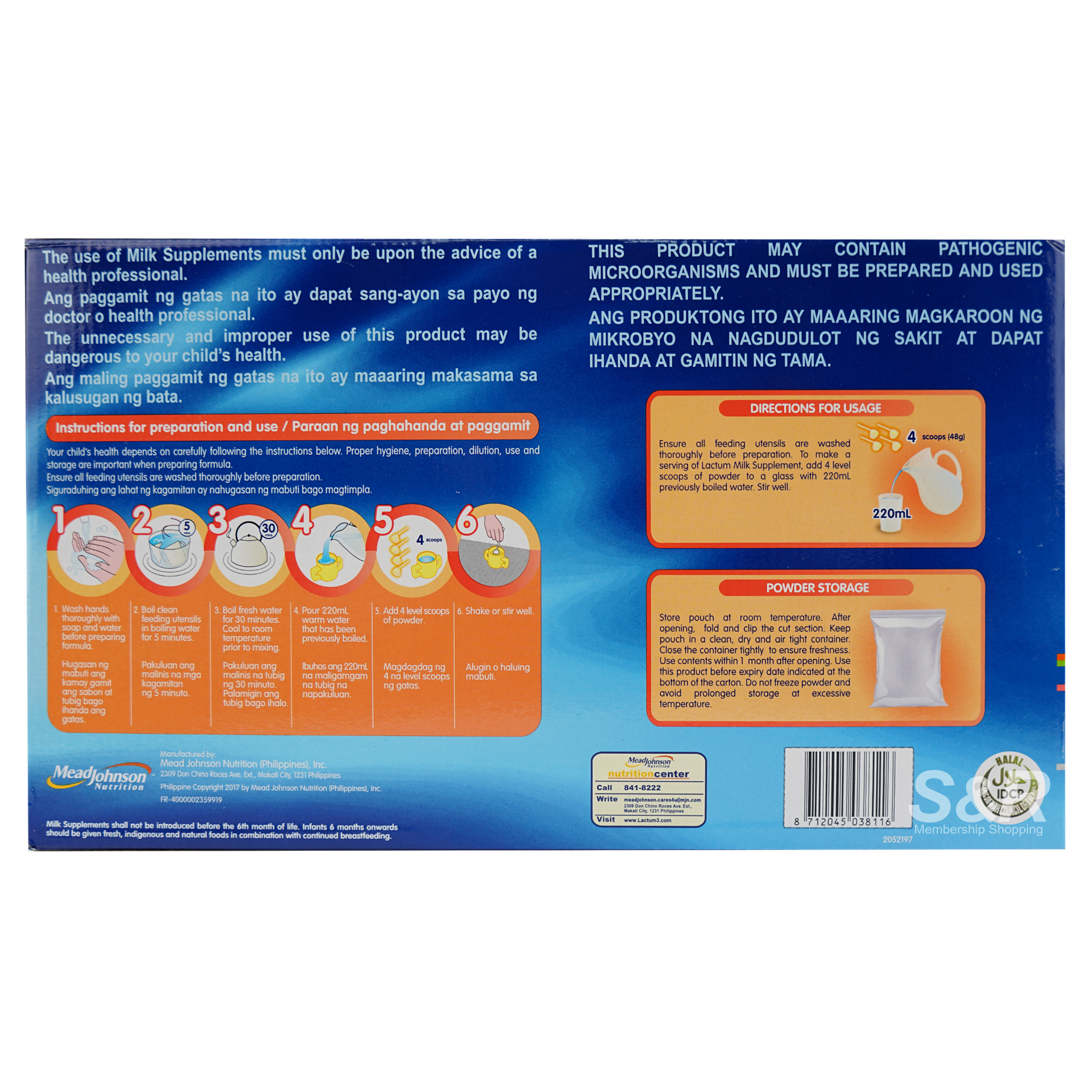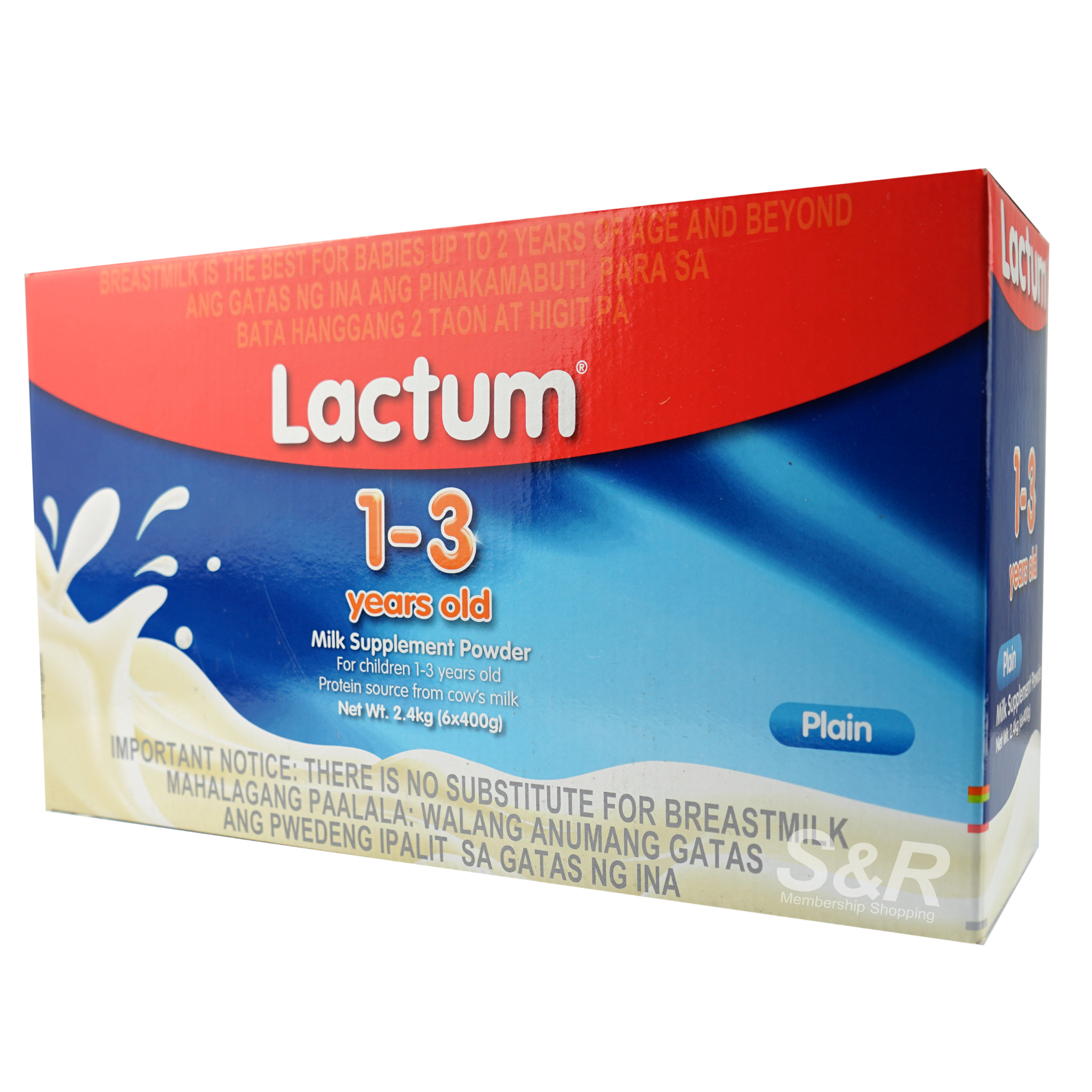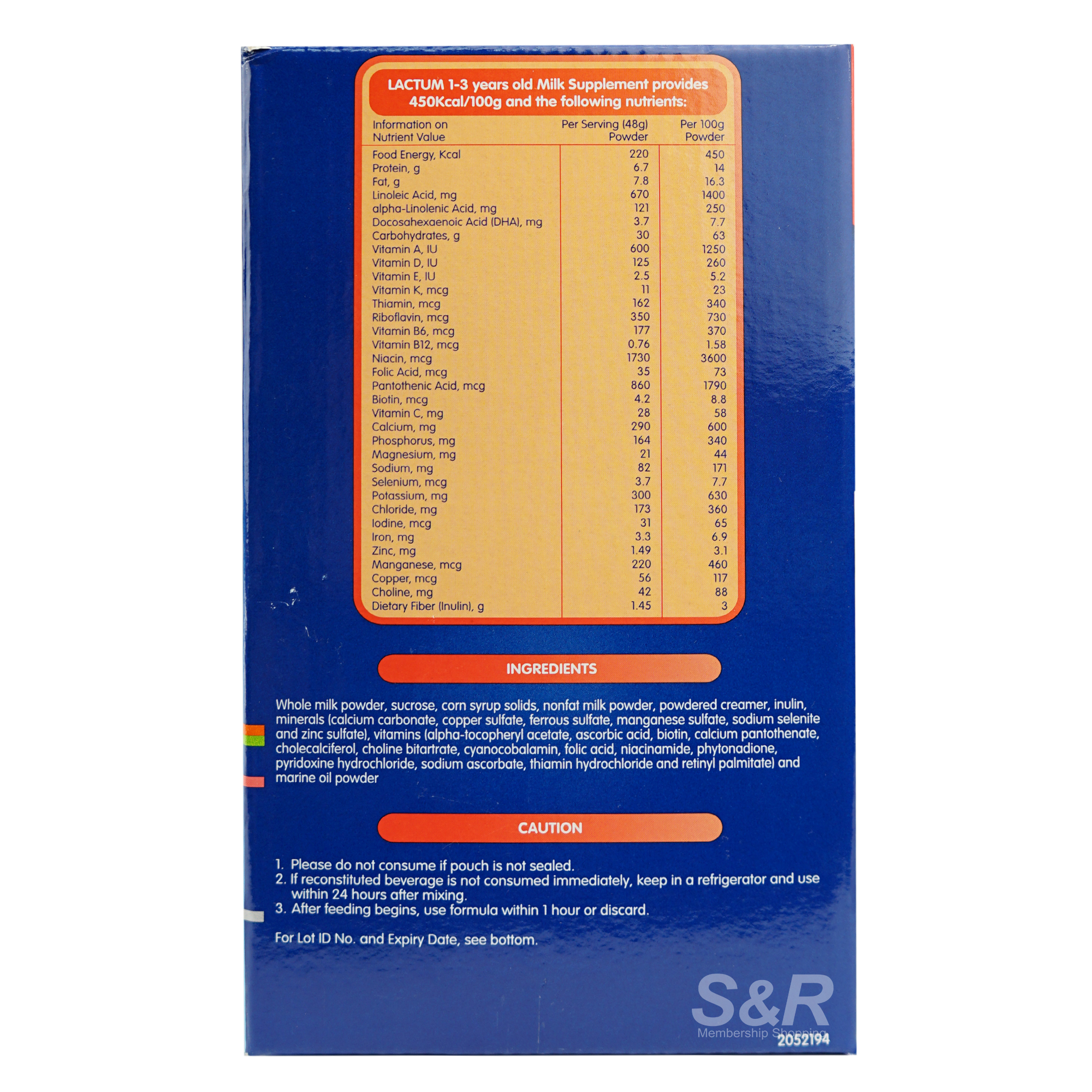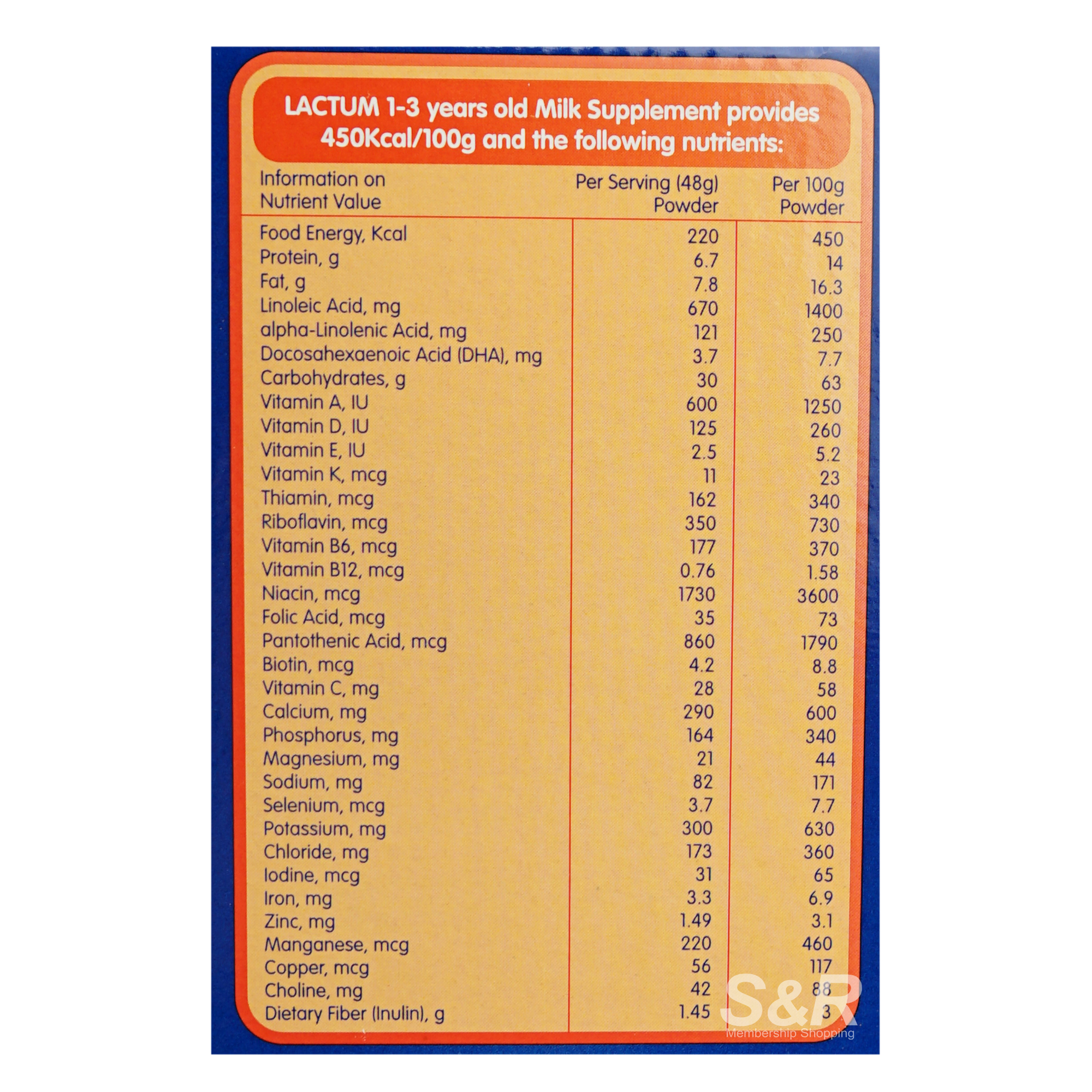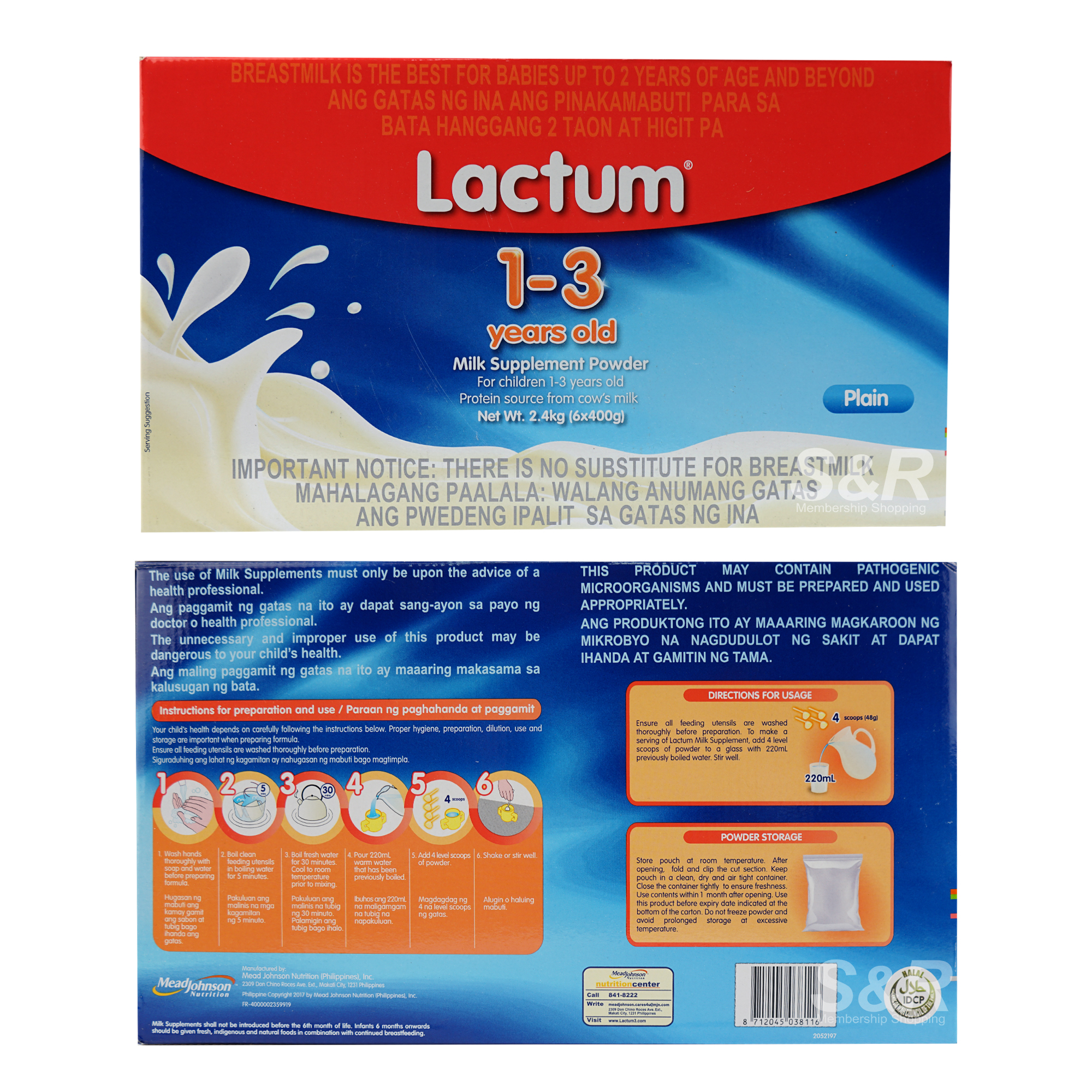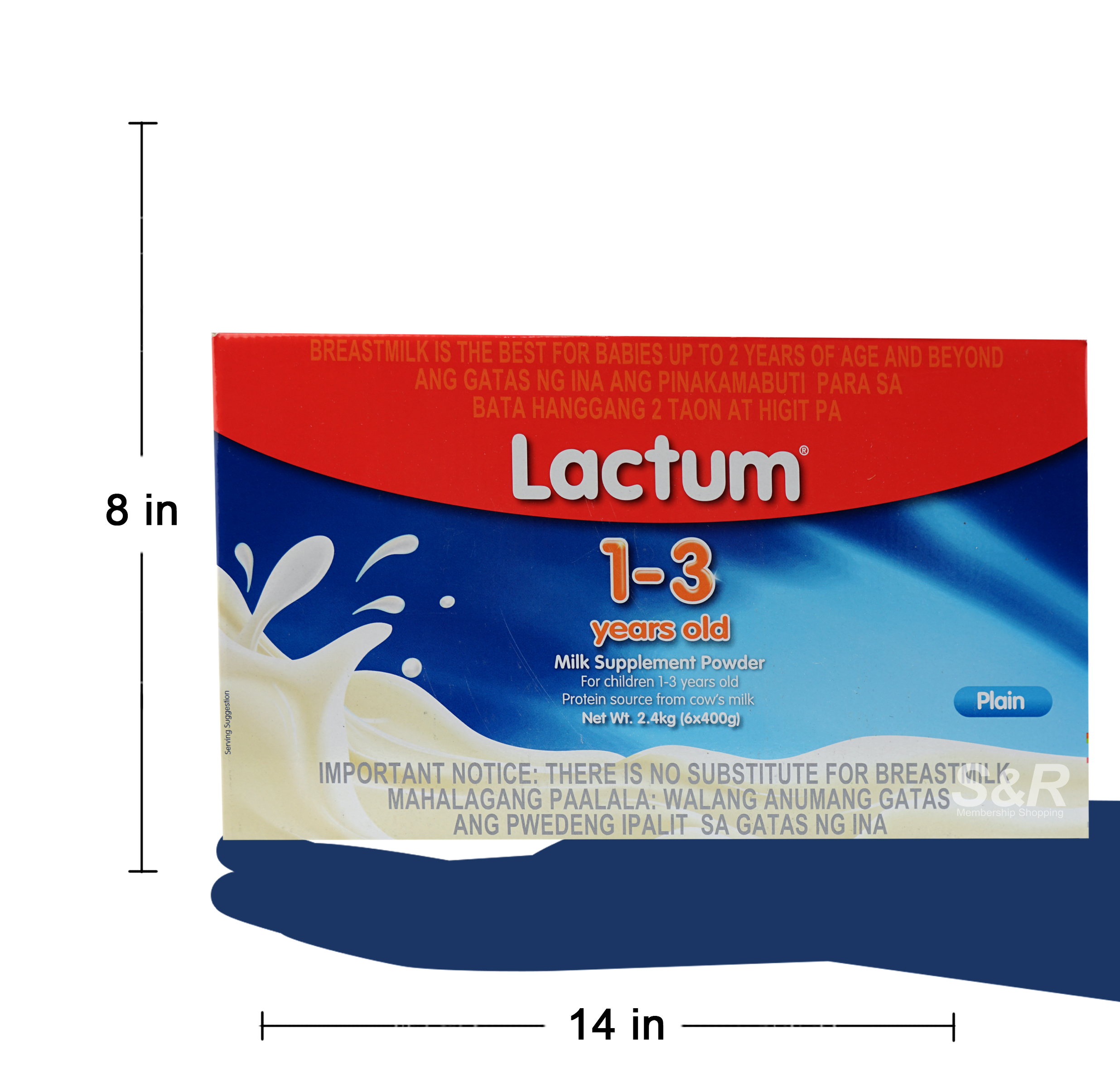 Lactum 1-3 years old Milk Supplement Powder Plain Flavor 2.4kg
Features:
Multi-pack (6 counts)
Milk supplement in each 400g pack
Plain flavor
For 1-3 years old
Protein source from cow's milk
Actual Weight: 2.67 KGs
Product Dimensions: 14 x 5 x 8
---
Make your kids healthier and stronger in every drink with Lactum 1-3 years old! Lactum Milk Supplement Powder offers a more convenient way of prepping your child's milk drink. Just simply mix this supplement with water and you're good to go! You are now secured that your kid is getting the right nutrition throughout the day.

Each pack contains a good amount of protein to keep their bones and muscles healthy as they grow up. Go get and yours now at S&R Membership Shopping!

Consume upon opening.

Store in a dry, cool place.

Shelf life may last up to 18 months if stored in a favorable area or refrigerated and unopened. Store inside a tightly sealed container.