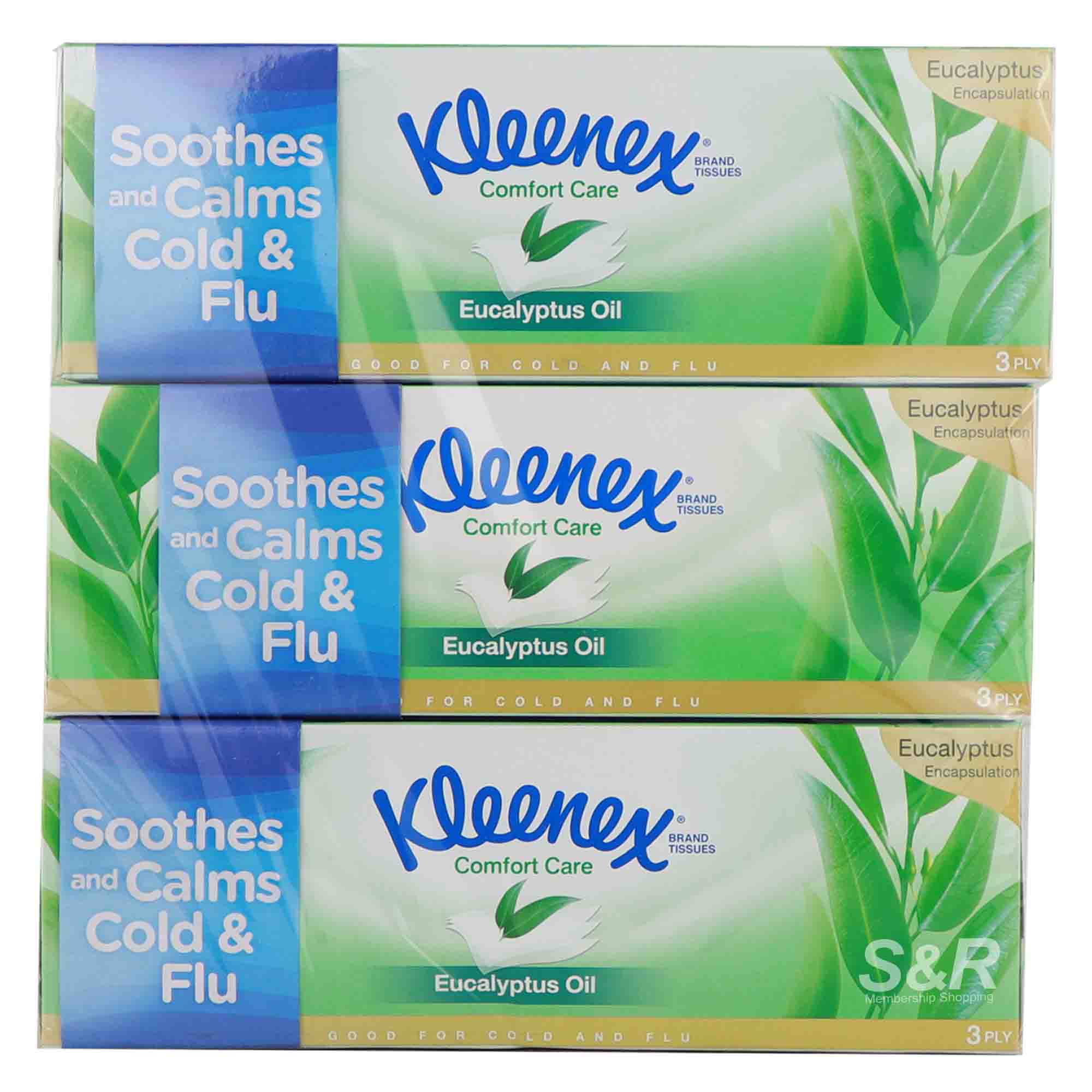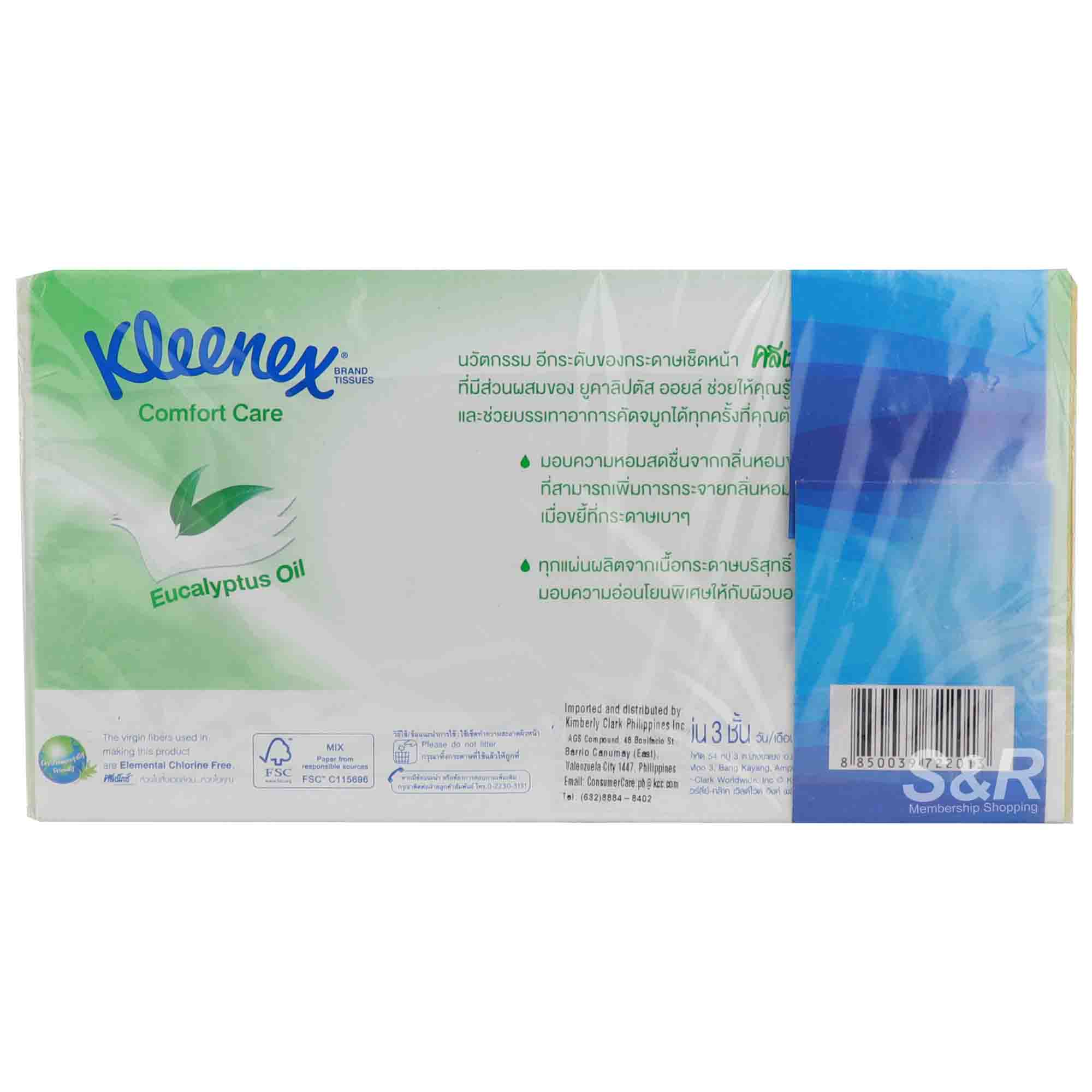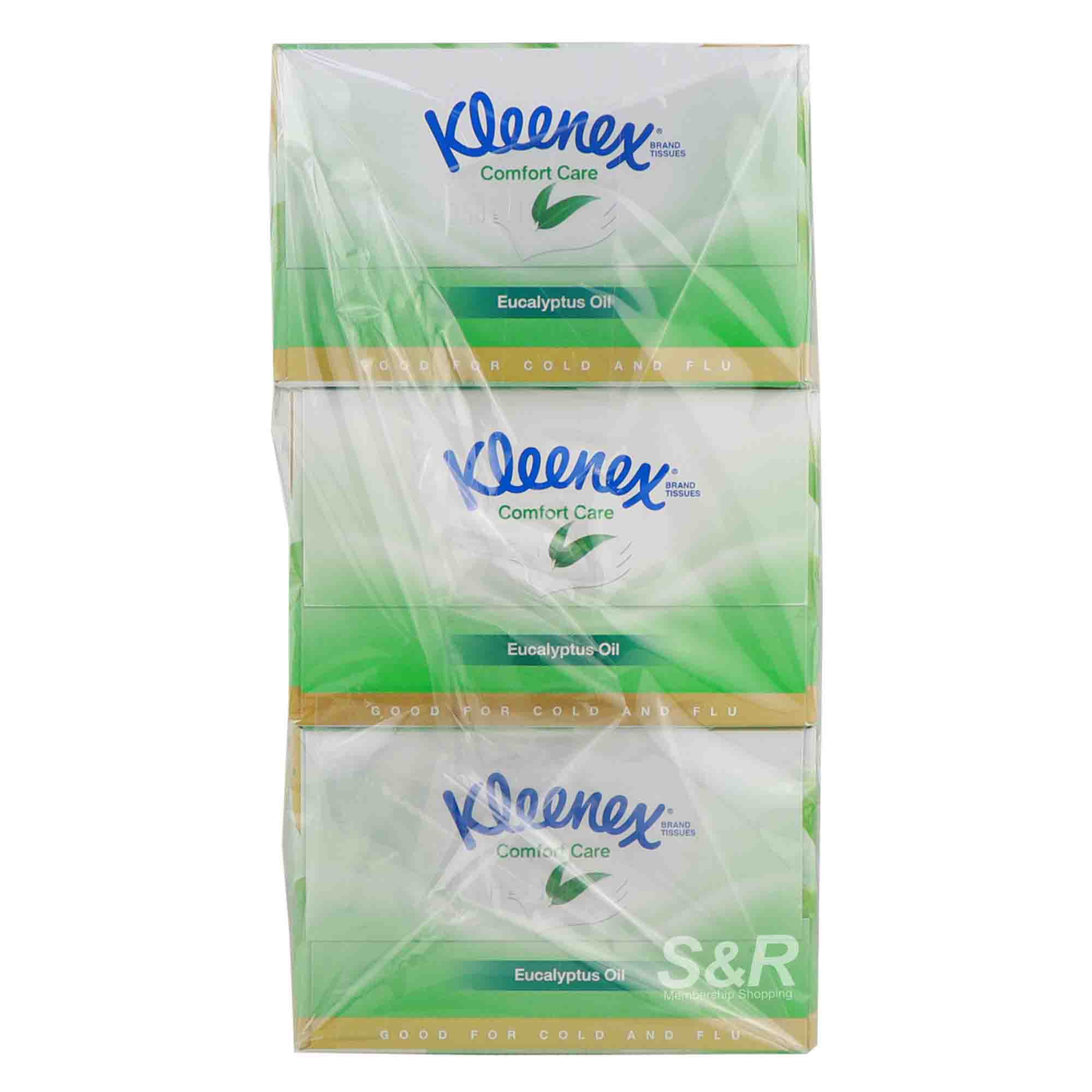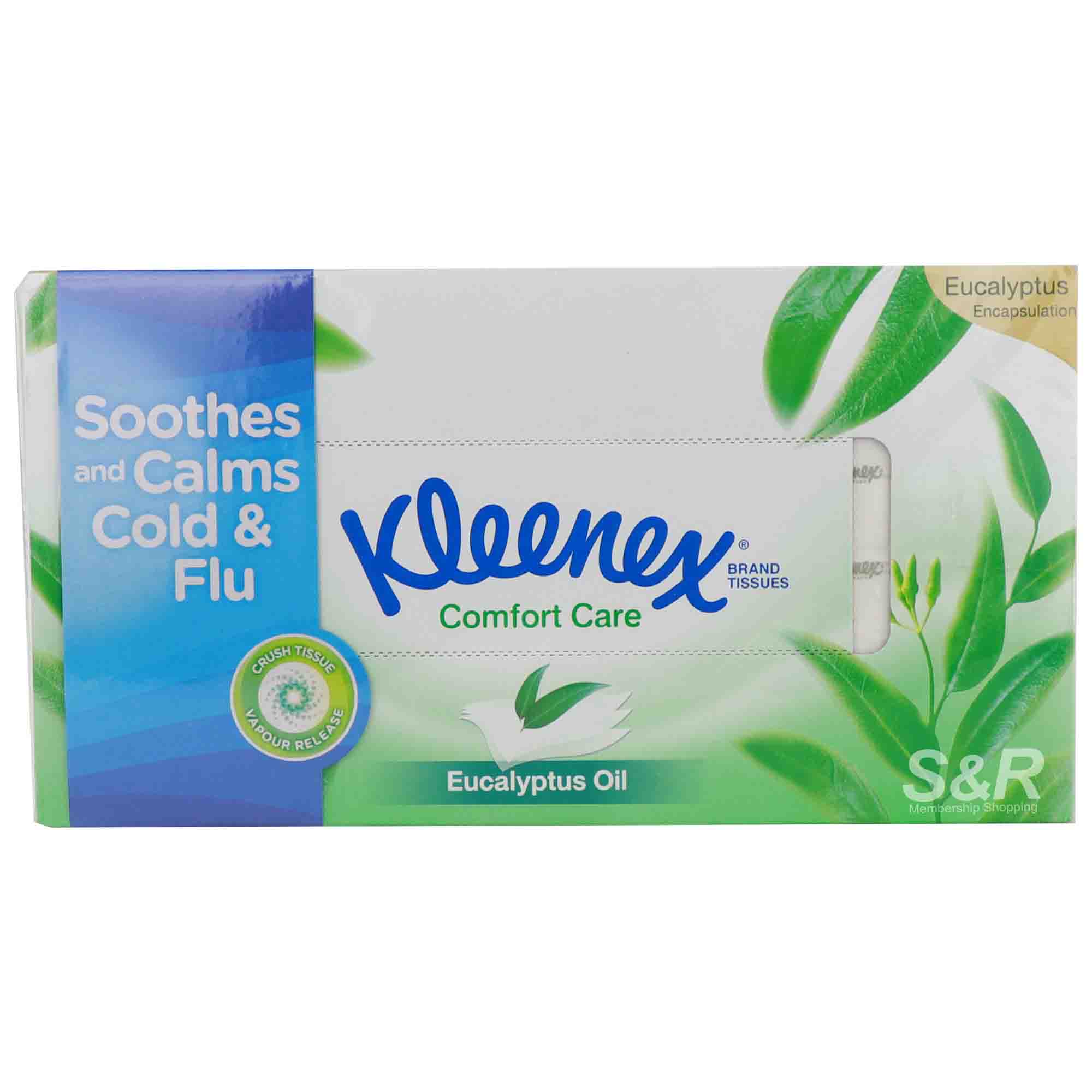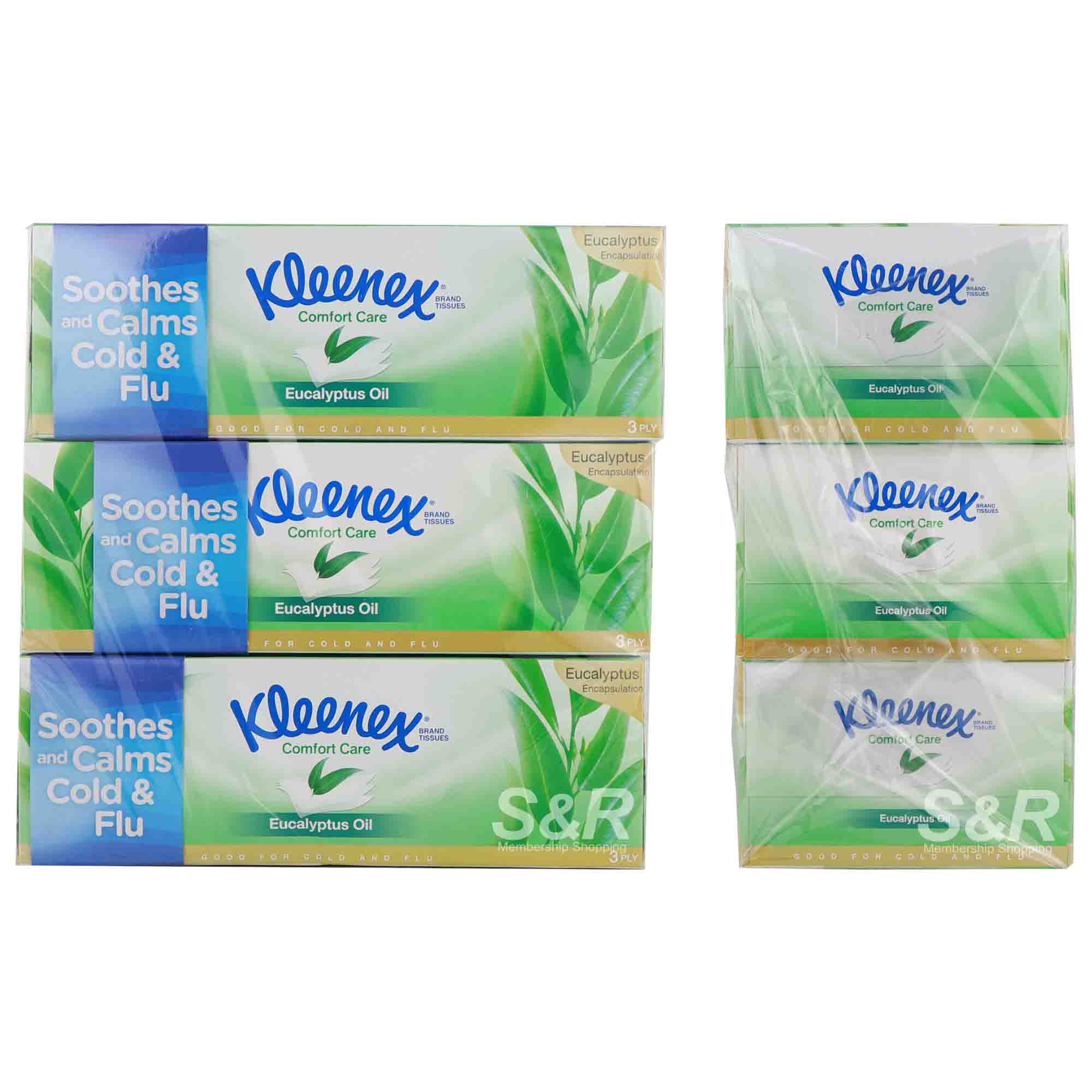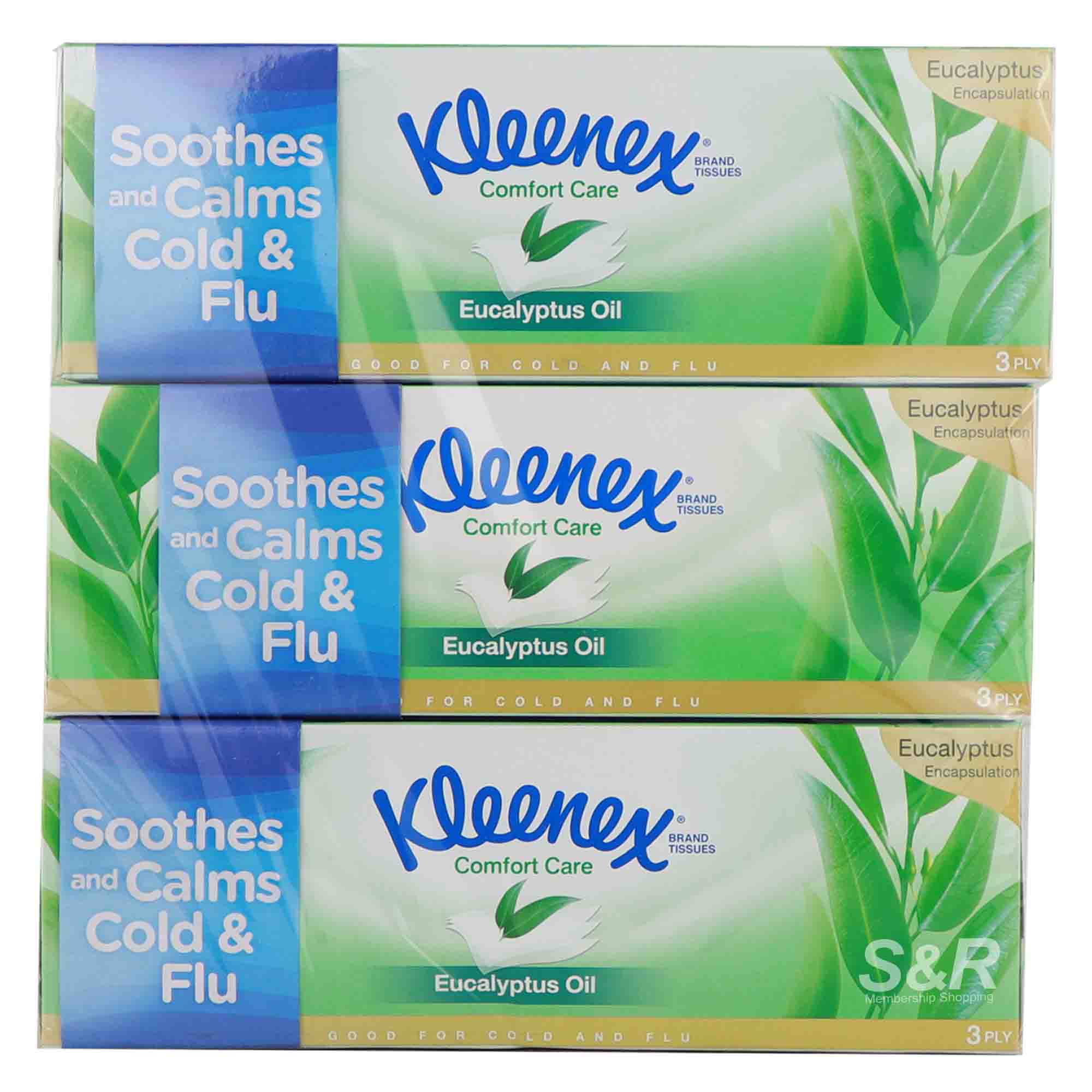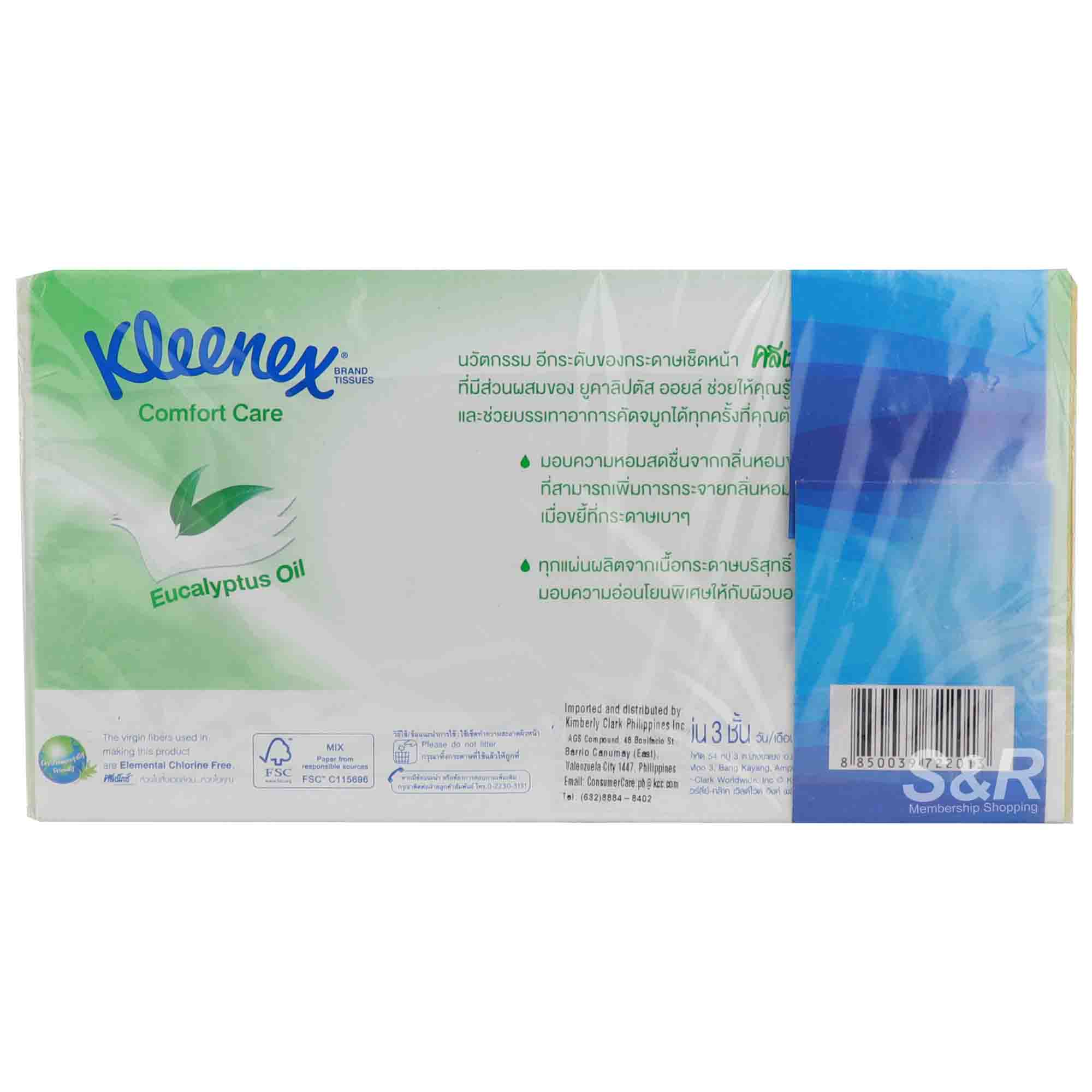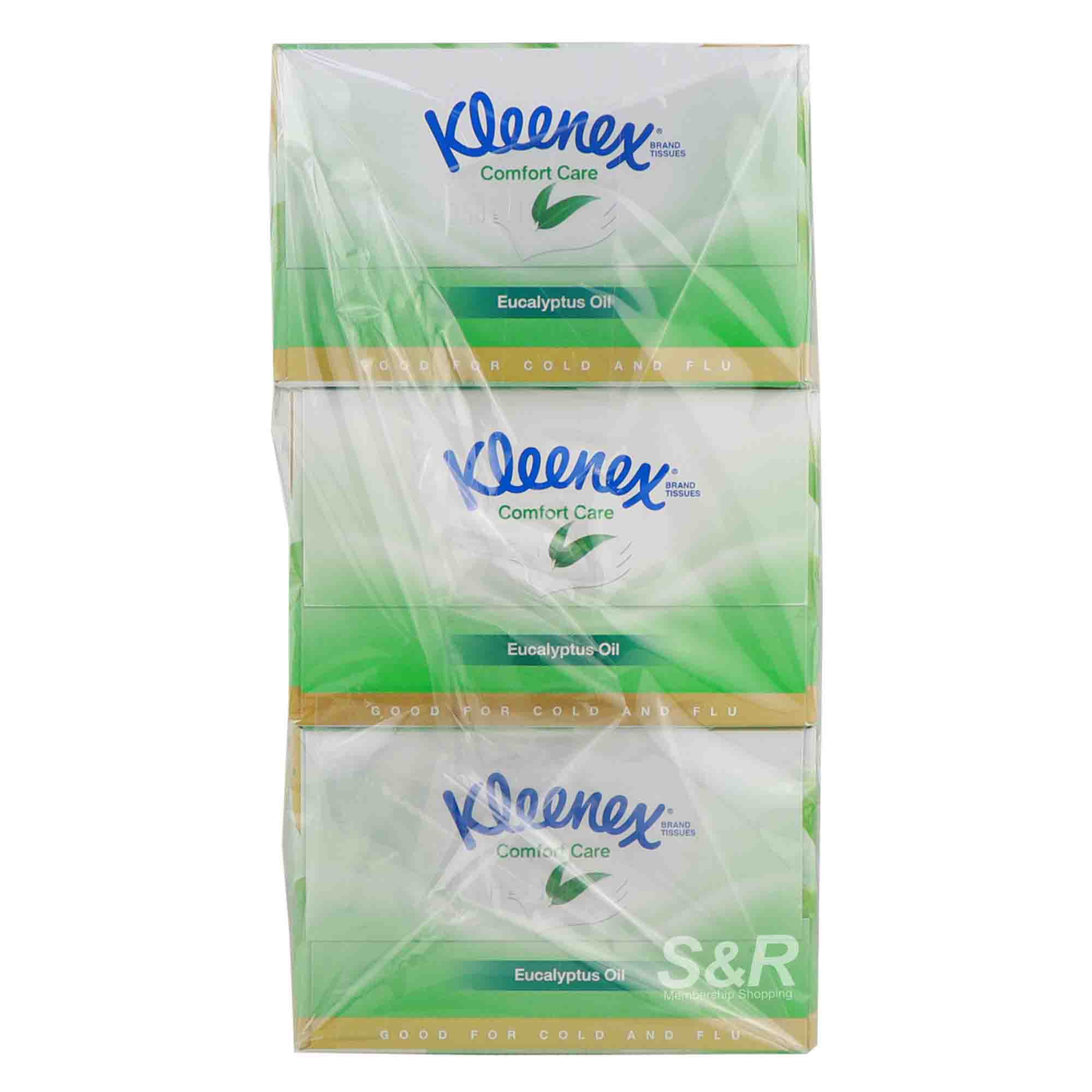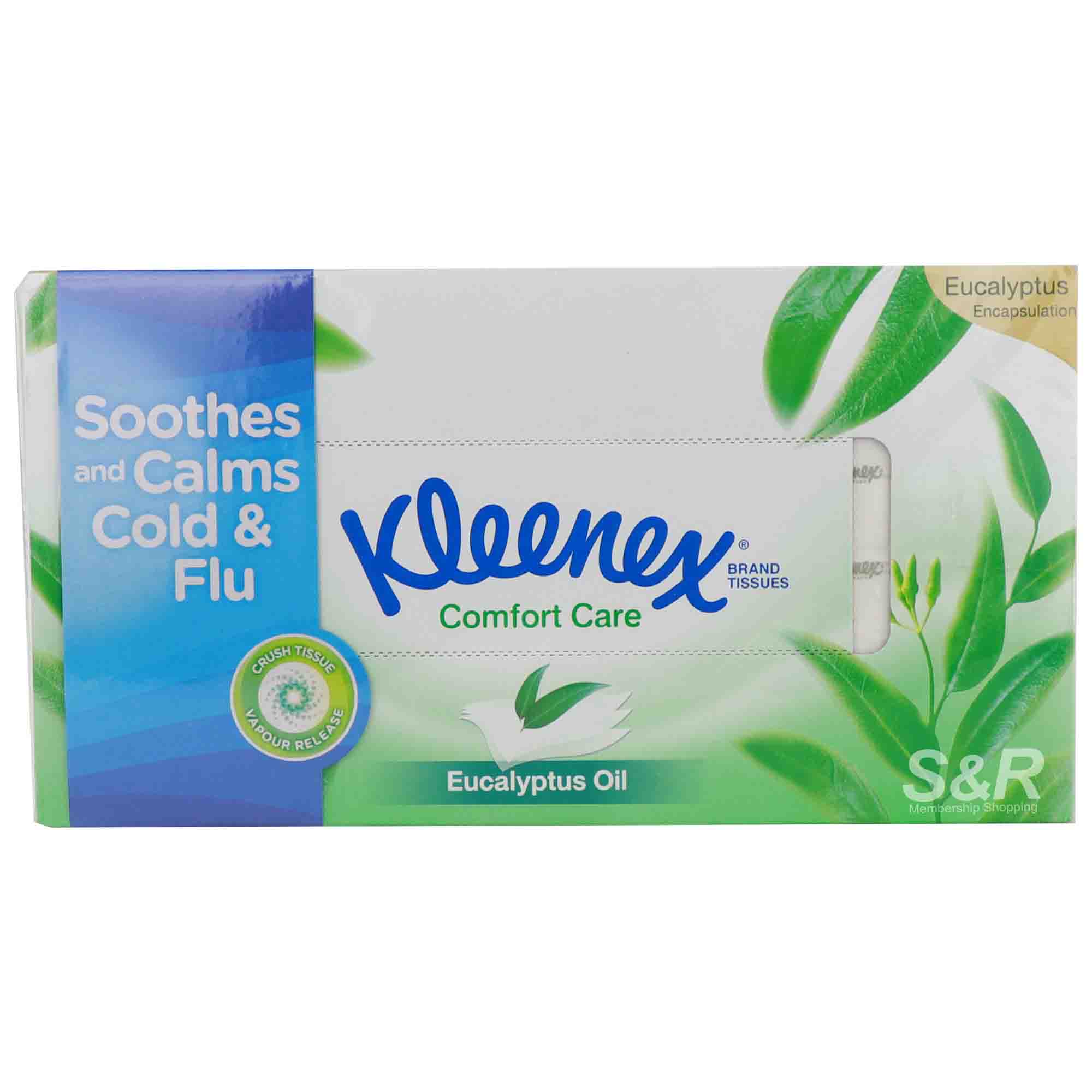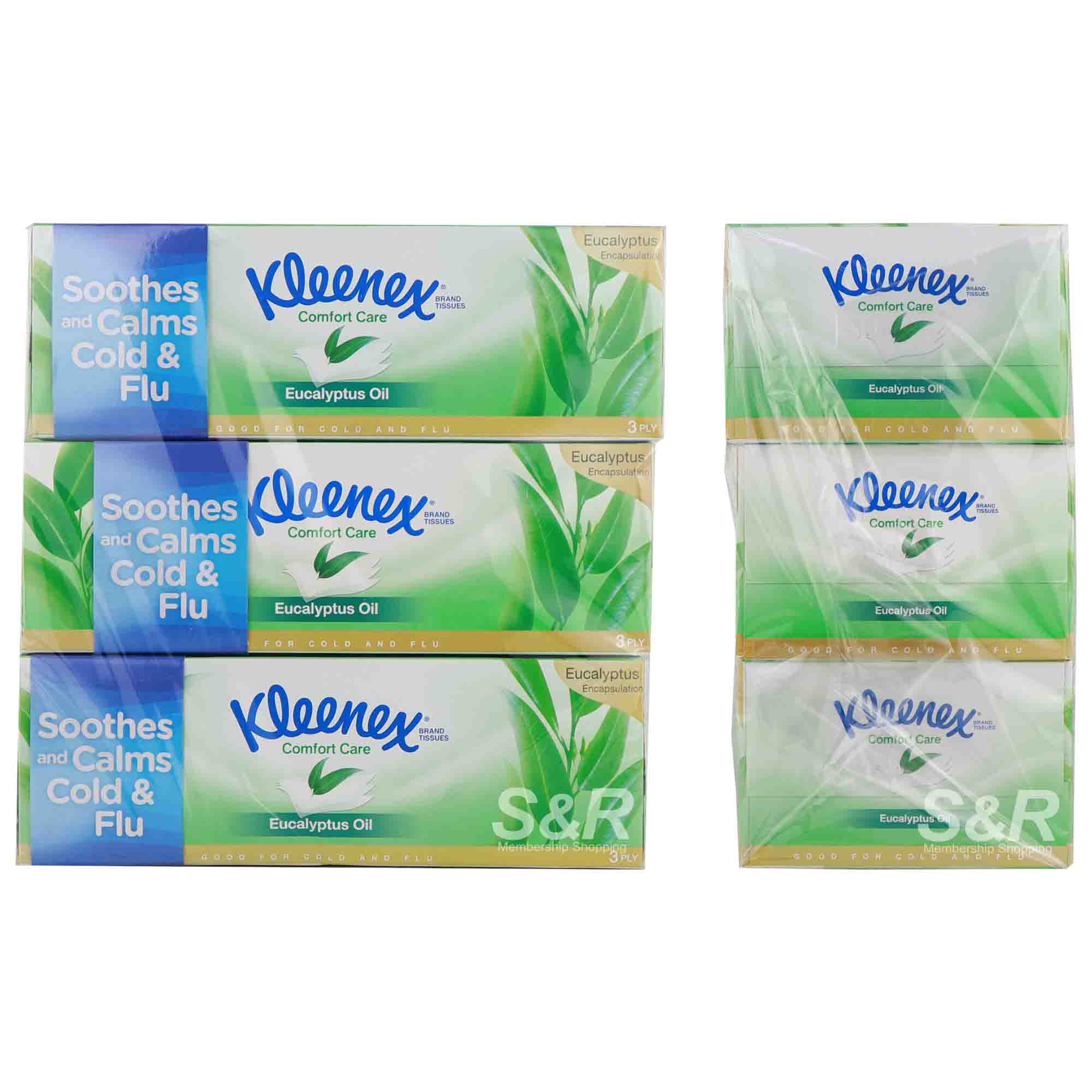 Kleenex Comfort Care with Eucalyptus Oil 3-Ply Tissues 3 boxes
Features:
Multi-pack
Tissues in 1 box
Has comfort care technology, good for cold and flu
Infused with Eucalyptus Oil
Gentle touch to the skin
Actual Weight: 0.62 KGs
Product Dimensions: 9 x 4.75 x 9
---
Achieve comfort in a box of tissue!

Care about your skin's touch every time you wipe a piece of tissue. Now with Eucalyptus Oil—will keep you calm, treat your dry skin, and protect you from cancer and heart diseases. Every wipe matters. Every wipe counts!

Perfect for home or office use. Maintain your skin moisturize with every wipe you have. Never hesitate to clean your skin with Kleenex Comfort Care with Eucalyptus Oil Tissues!

Get this bundle today at S&R!

Avoid using on open wounds and burns. Store in a cool, dry place. Do not dispose of wipes in flush toilets.