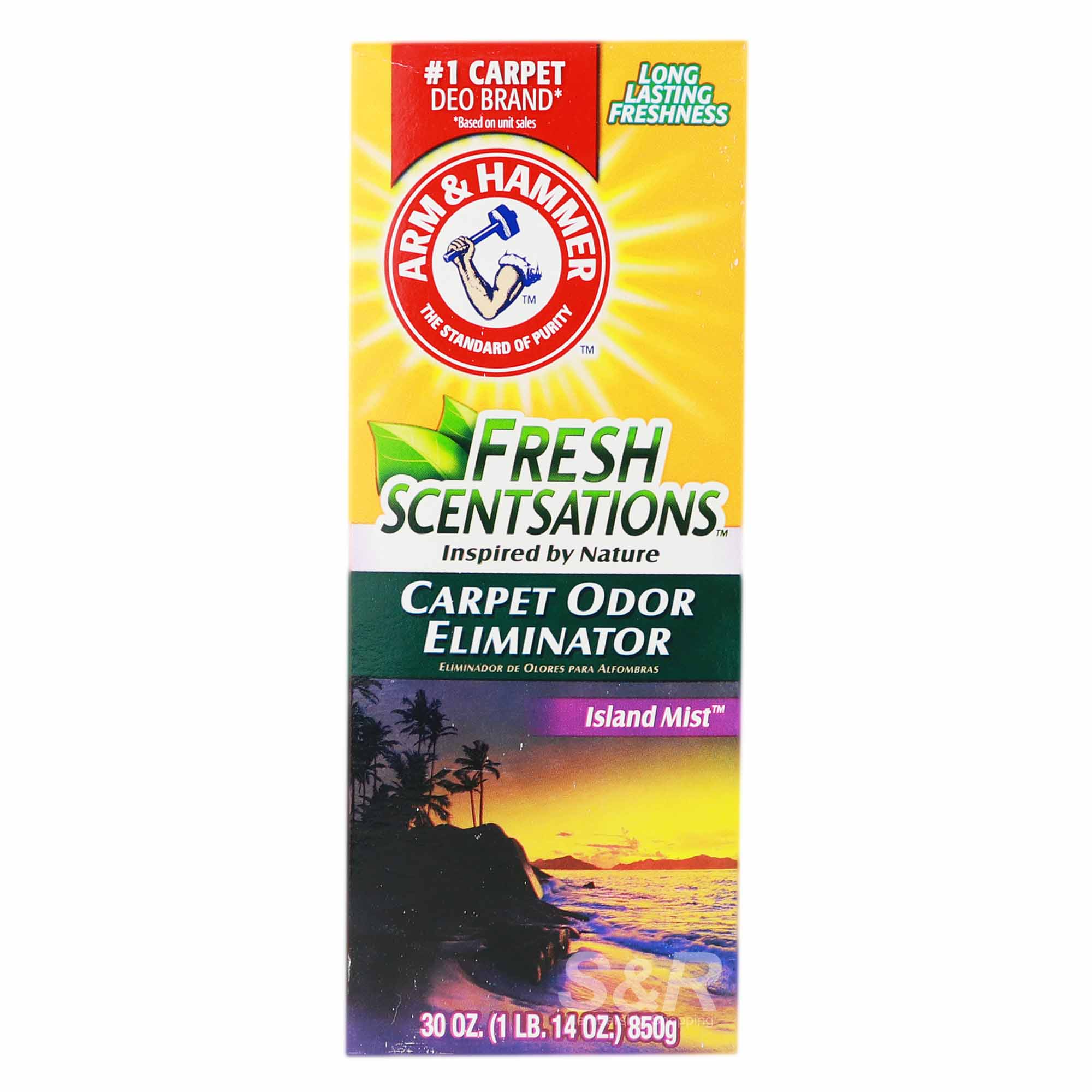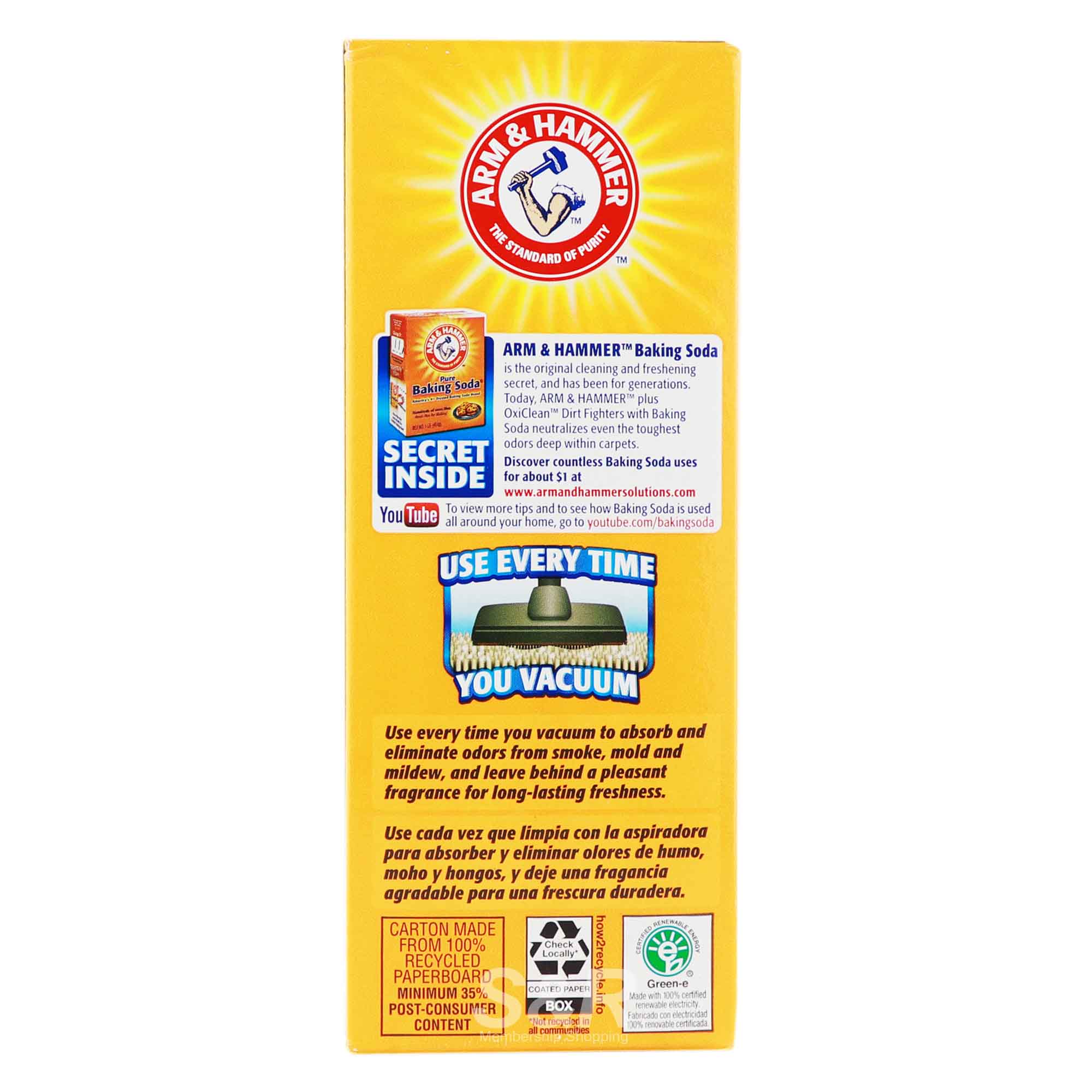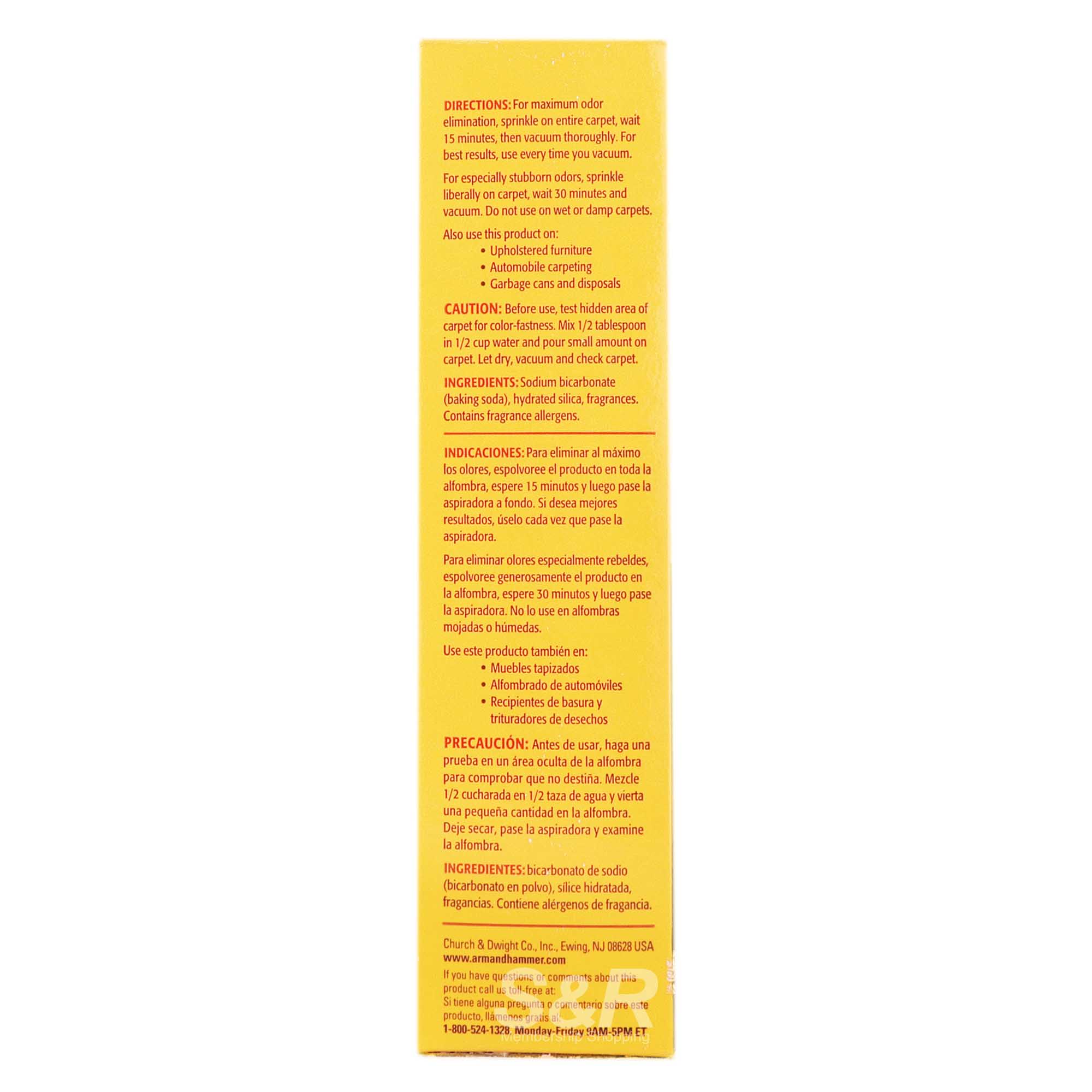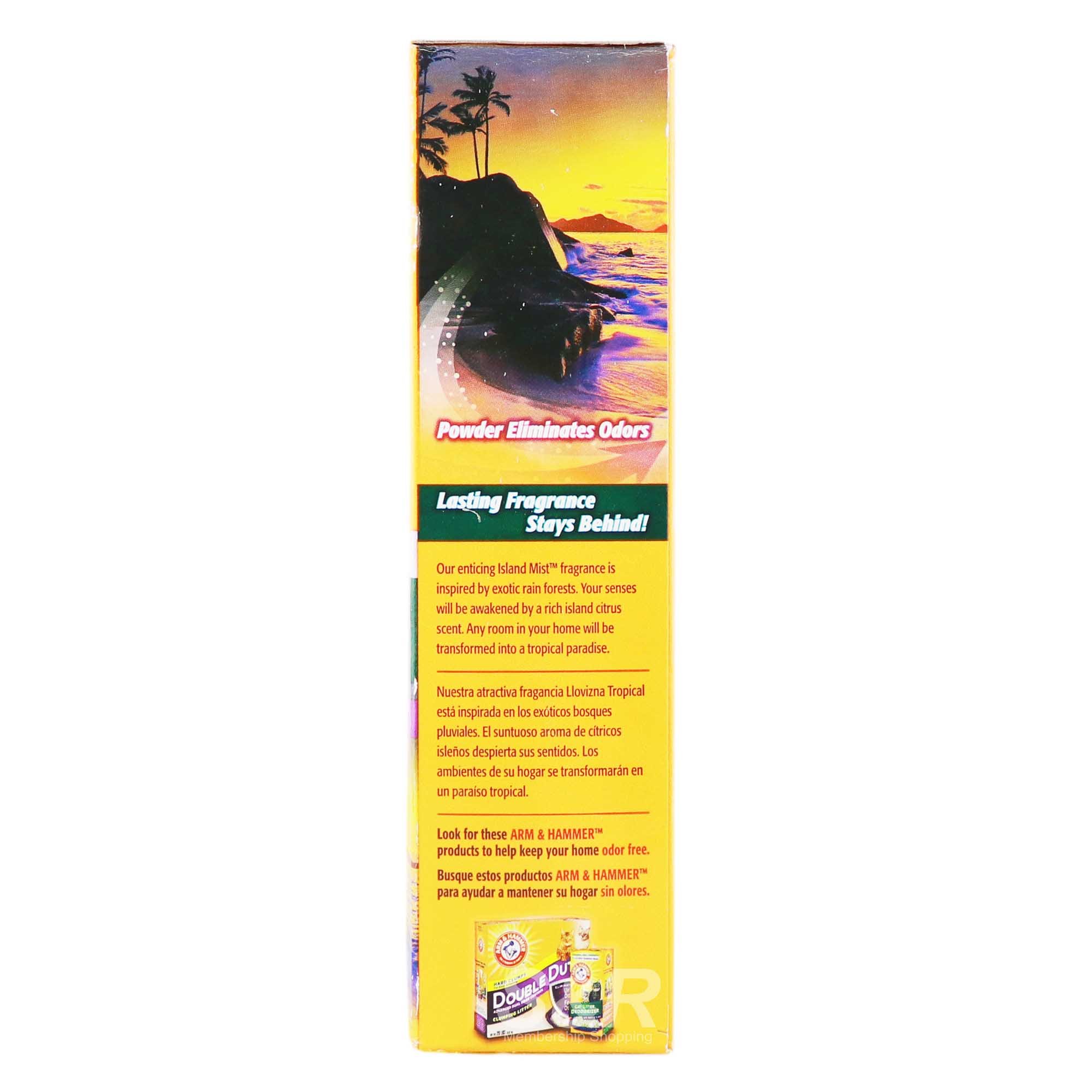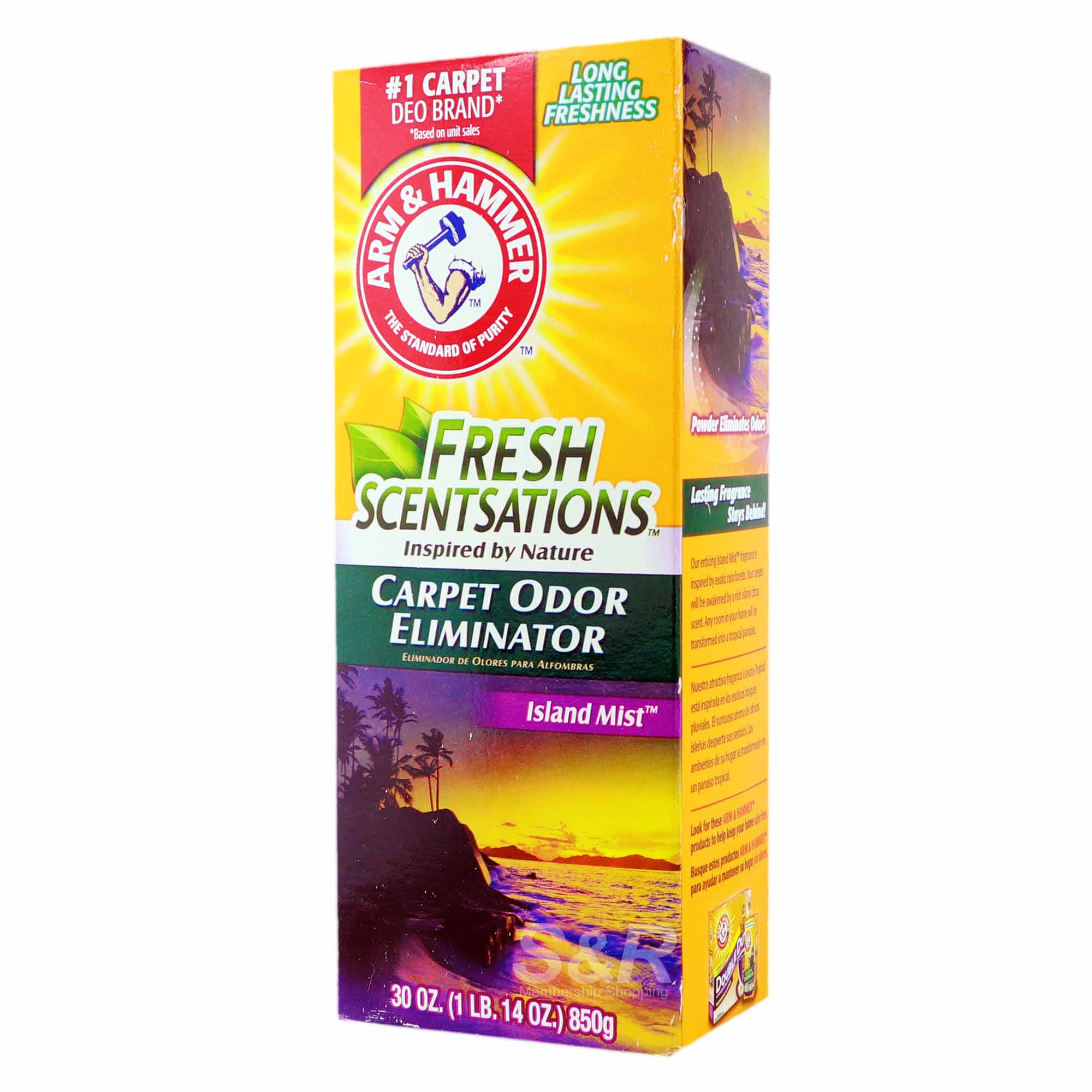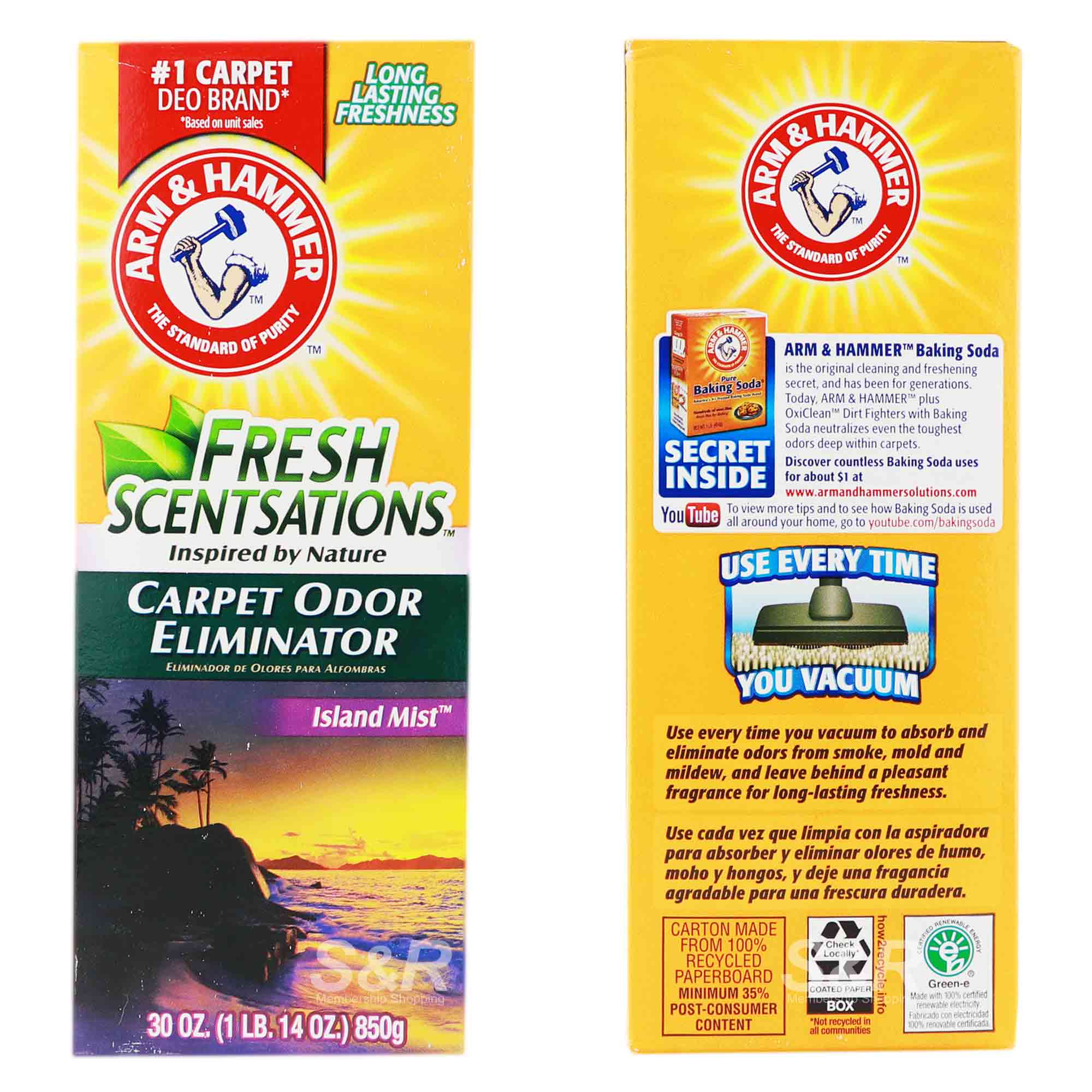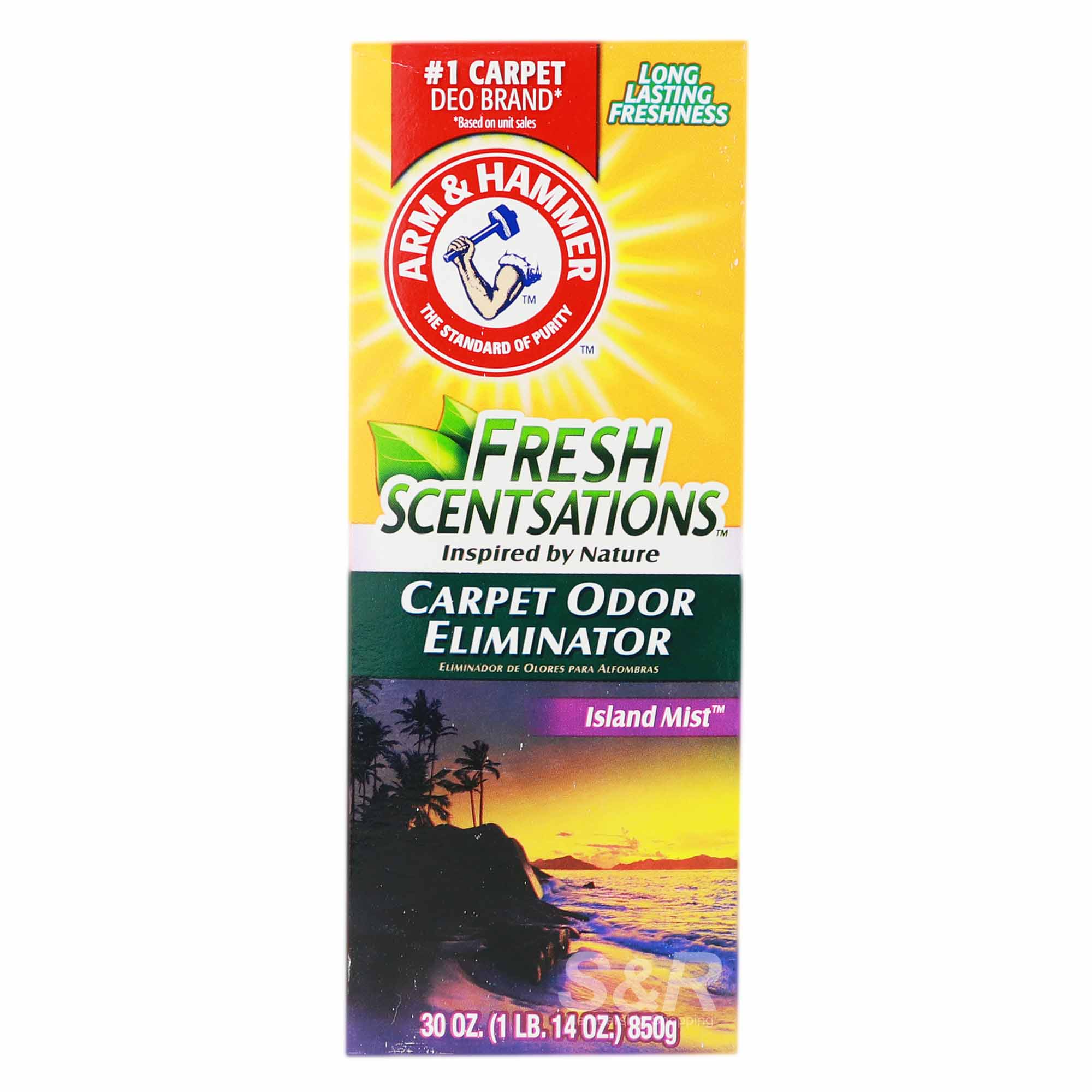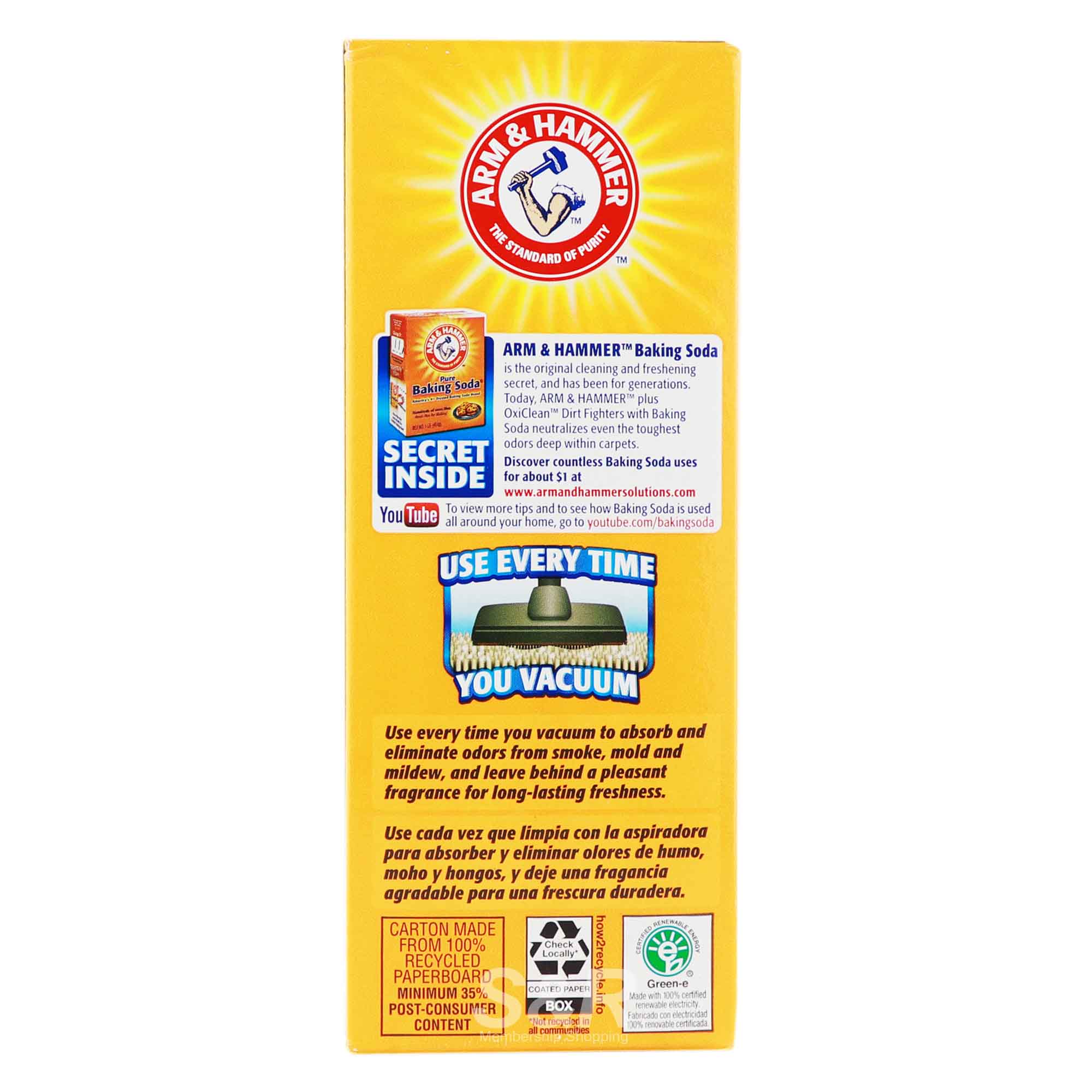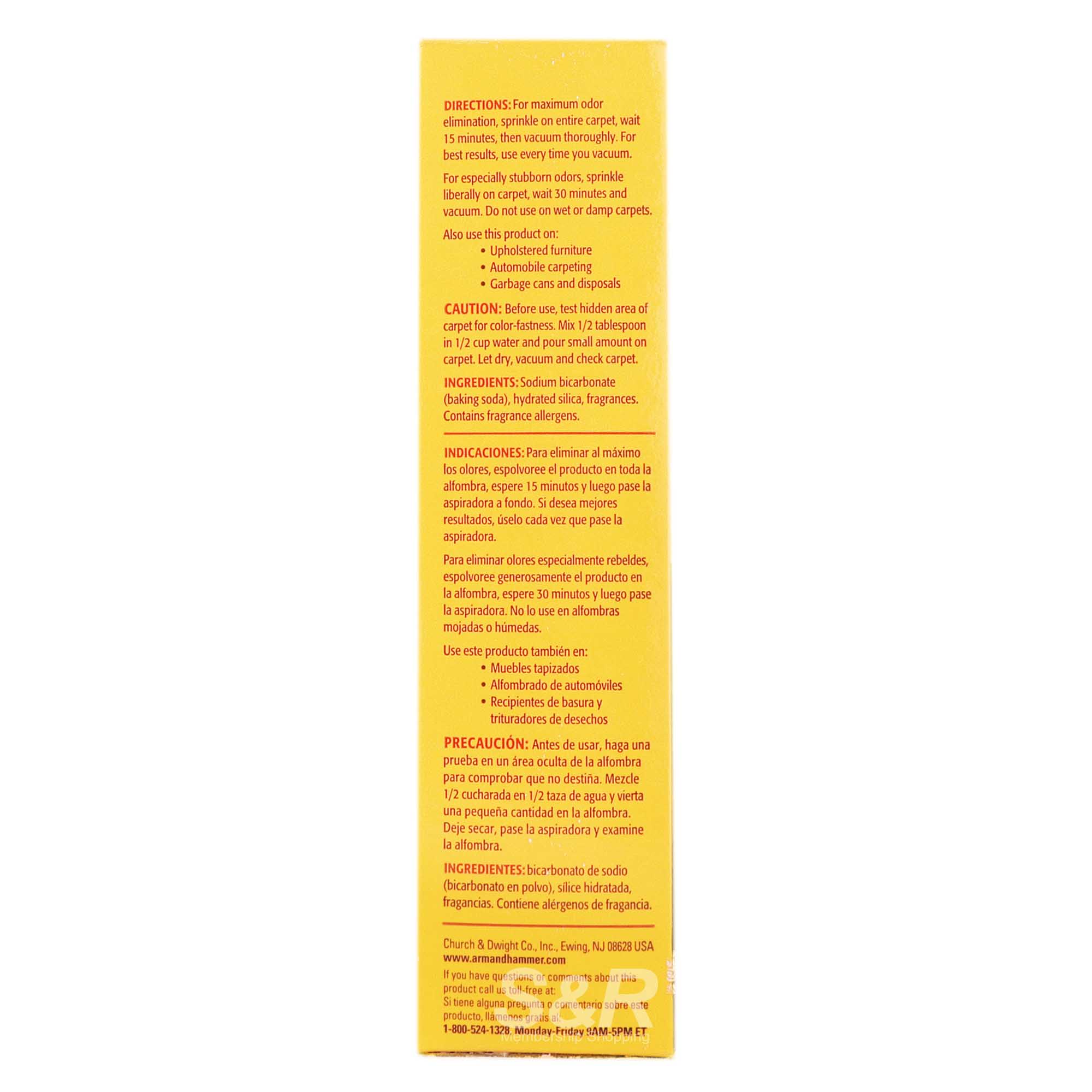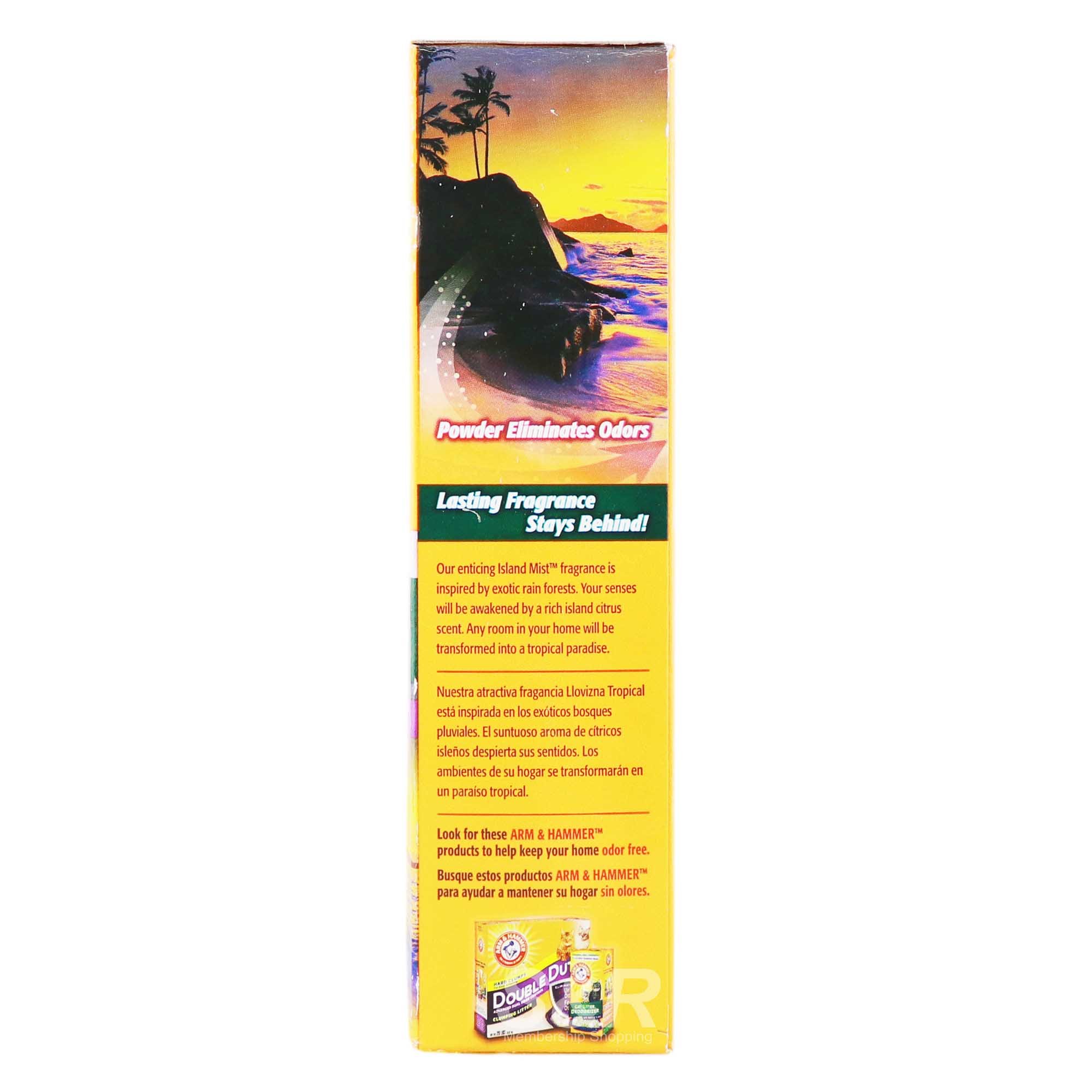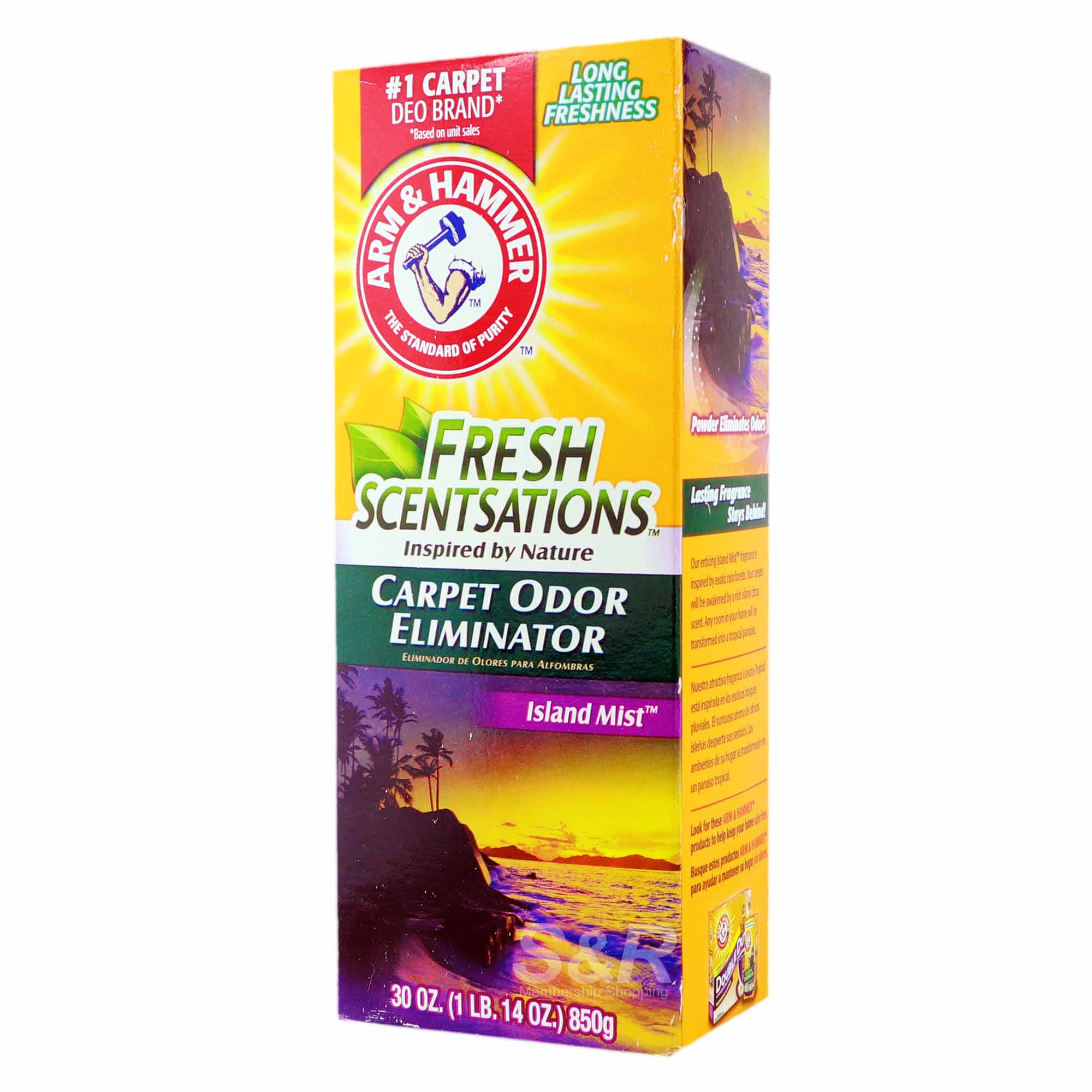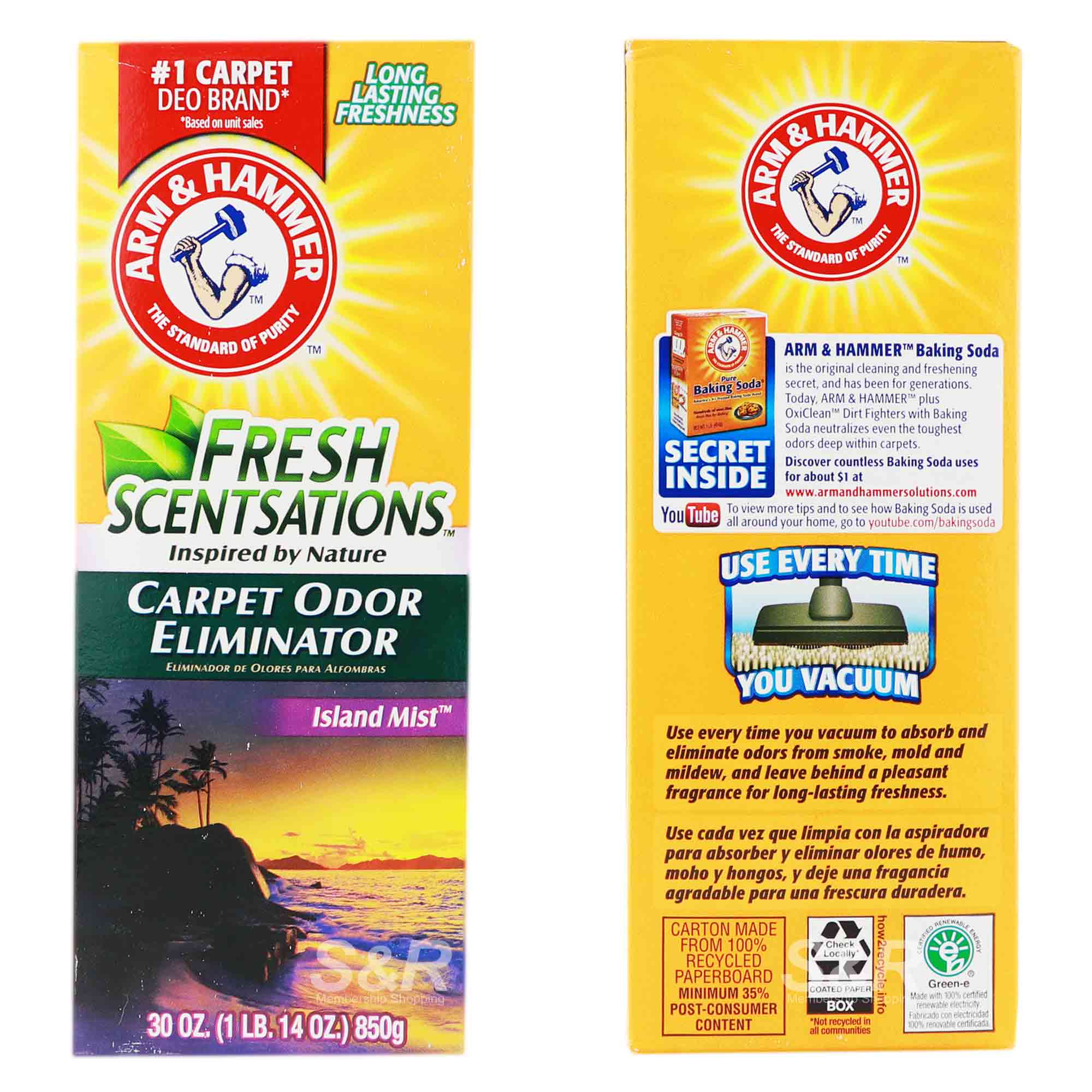 Arm & Hammer Fresh Sensations Island Mist Carpet Odor Eliminator 850g
Features:
Single Item
Carpet Odor Eliminator in 1 box
Long lasting fragrance inspired by Nature
Island Mist Scent
Product of USA
Actual Weight: 0.91 KGs
Product Dimensions: 3.54 x 2.36 x 8.66
---
Step into the great unknown of nature-inspired freshness in the very comforts of your own home with the aid of Arm & Hammer Fresh Sensations Island Mist™ Carpet Odor Eliminator. Its enticing Island Mist™ fragrance is inspired by exotic rain forests, which will awaken your senses with a rich island citrus scent. Wherever there's carpet present, will be transformed into a tropical paradise.

No need to book a flight for an island getaway, the refreshing vibe is already there at home with Arm & Hammer Fresh Sensations' long-lasting fragrance on your carpets!

Directions: Use every time you vacuum to absorb and eliminate odors from smoke, mold and mildew, and leave behind a pleasant fragrance for long-lasting freshness.

For maximum odor elimination, sprinkle on entire carpet, then vacuum thoroughly.

Before use, test hidden area of carpet for color-fastness.